Pete the Cat Sensory Activity – Groovy Buttons Yellow Slime Recipe
This post may contain affiliate links, view our disclosure policy for details.
It's no secret that we love Pete the Cat here and this GROOVY BUTTONS slime recipe will put a smile on your kids face! The bright colors and Pete the Cat sensory activity will keep them humming during play time! Check out our simple slime recipe below!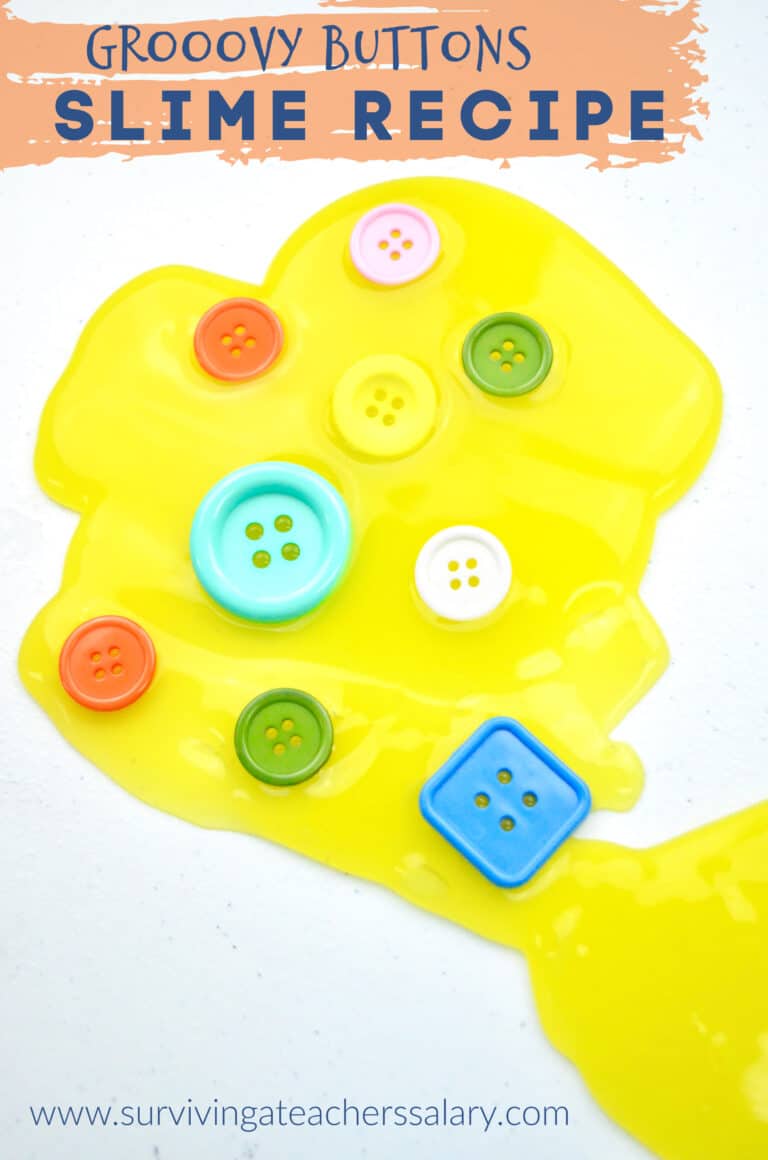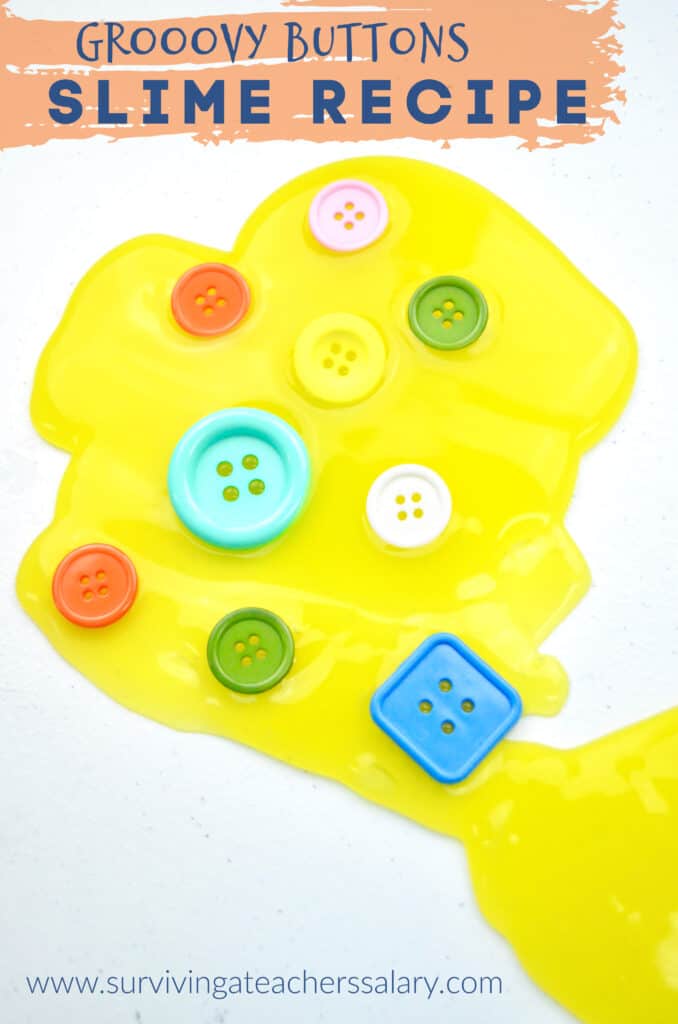 Below I'm trying a new EASY TO PRINT format for my sensory recipe tutorials so that you can just print it and go! We have TONS of Pete the Cat craft ideas and projects for you to combine with this groovy button slime!
From making your own DIY Pete the Cat shirt and AWESOME Pete the Cat shoes to groovy button pencil toppers, art stampers, EASY button plate craft and of course, our cat face craft stick activity and toilet paper tube Pete the Cat!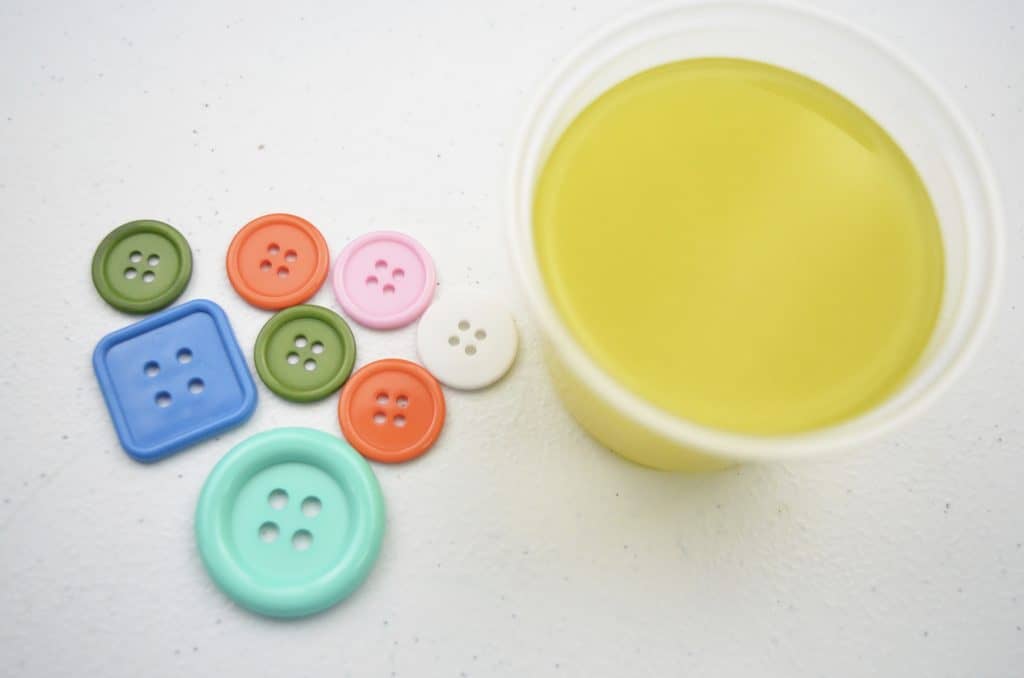 Print this!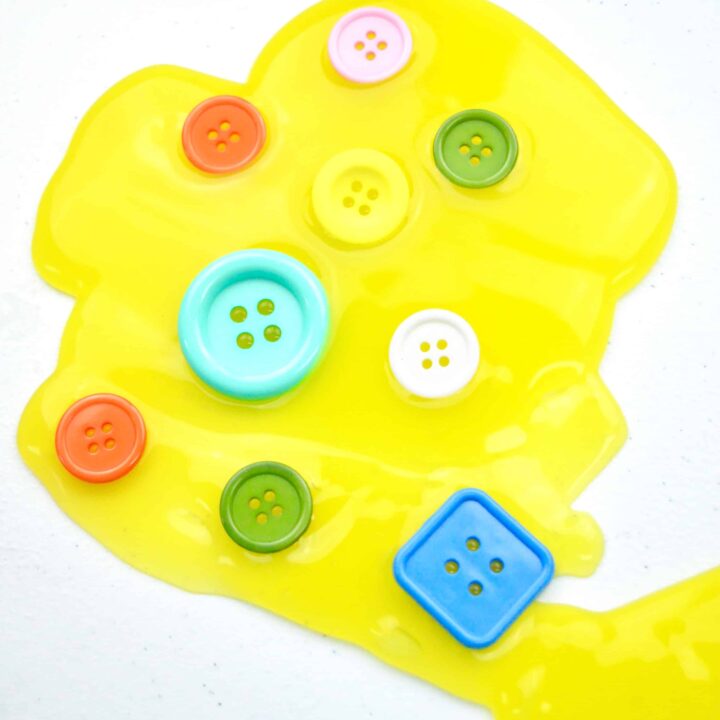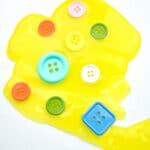 Groovy Button Slime Recipe
We made this Groovy Button Slime Recipe to go with our Pete the Cat fun!
Ingredients
1/2

cup

clear Elmer's Glue

1/4

cup

liquid starch

3

drops

blue food coloring

buttons

mixing bowl

mixing spoon
Instructions
Add 1/2 cup of clear Elmer's glue into a small mixing bowl.

Add blue food coloring until you get the desired color. Mix well.

Add liquid starch in small amounts until your slime is no longer sticky. Mix well.
Recipe Notes
Store in an airtight container! This slime will stay good for a very long time!

Why is my slime SO sticky?!:
If your slime is still too sticky, or becomes sticky over time, then just add a 1/2 Tbsp. of liquid starch to the slime, mix it in well, and you're ready to play again! This is my son's secret tip!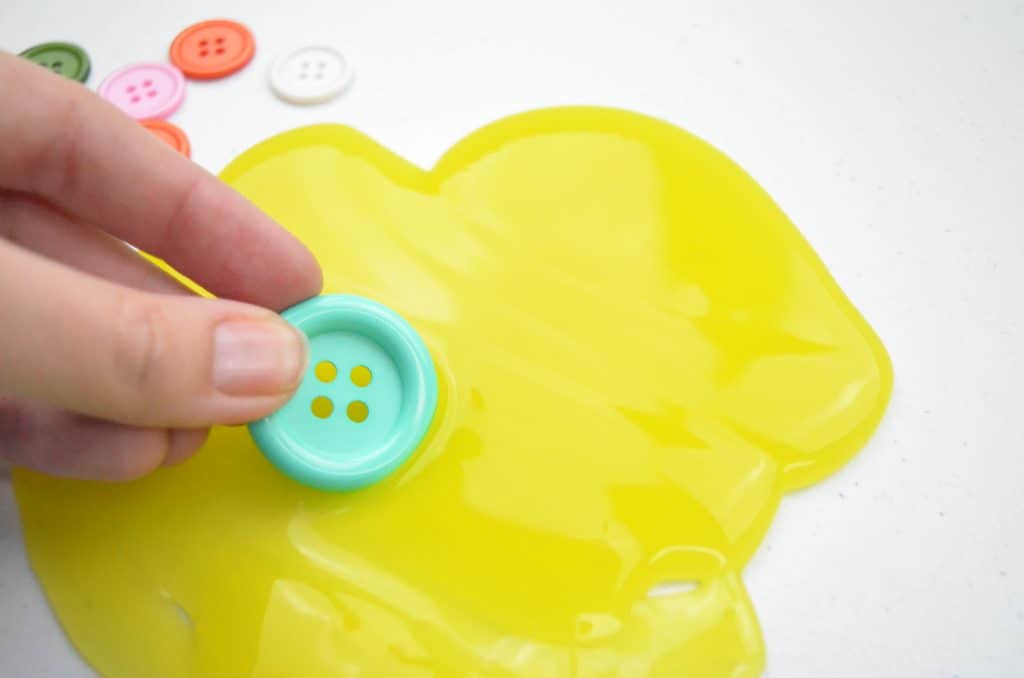 What items can I add in my slime?
You can add so much more than buttons to your slime! Large buttons work well for Pete the Cat activities, but you can also add in beads, glitter, foam, small toys, and anything else you would like to add!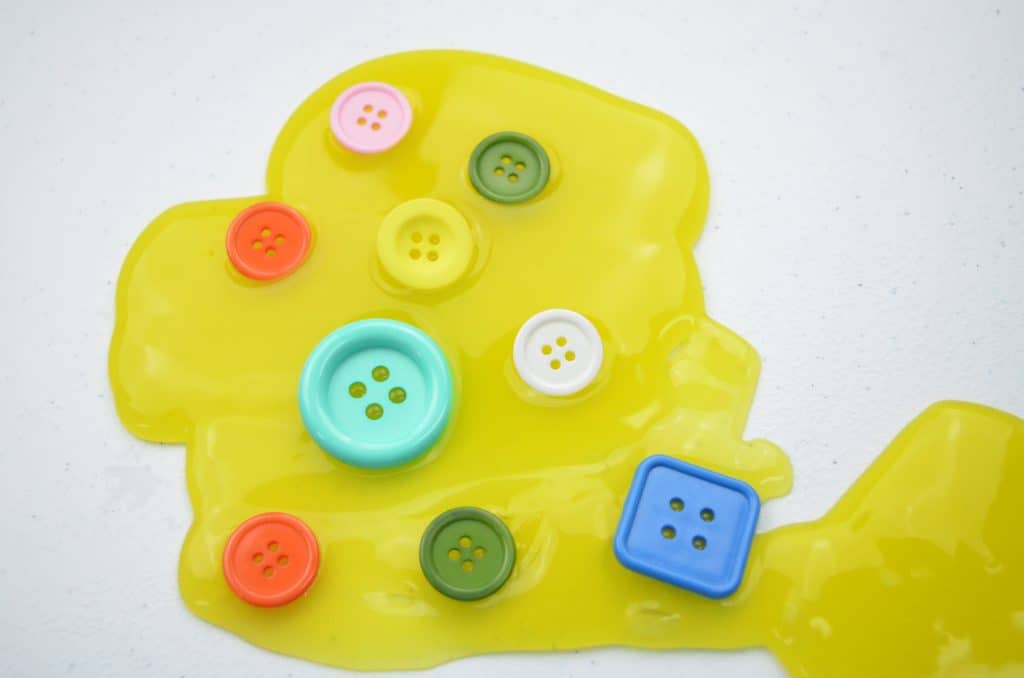 How to Store Slime:
You don't need a special slime container to keep your slime good! This stuff stays good just about forever as long as it is in an airtight sealed container! I've had mine sitting on my desk for over 6 months and it's just fine! Remember, if it's sticky just use our tip above to fix that!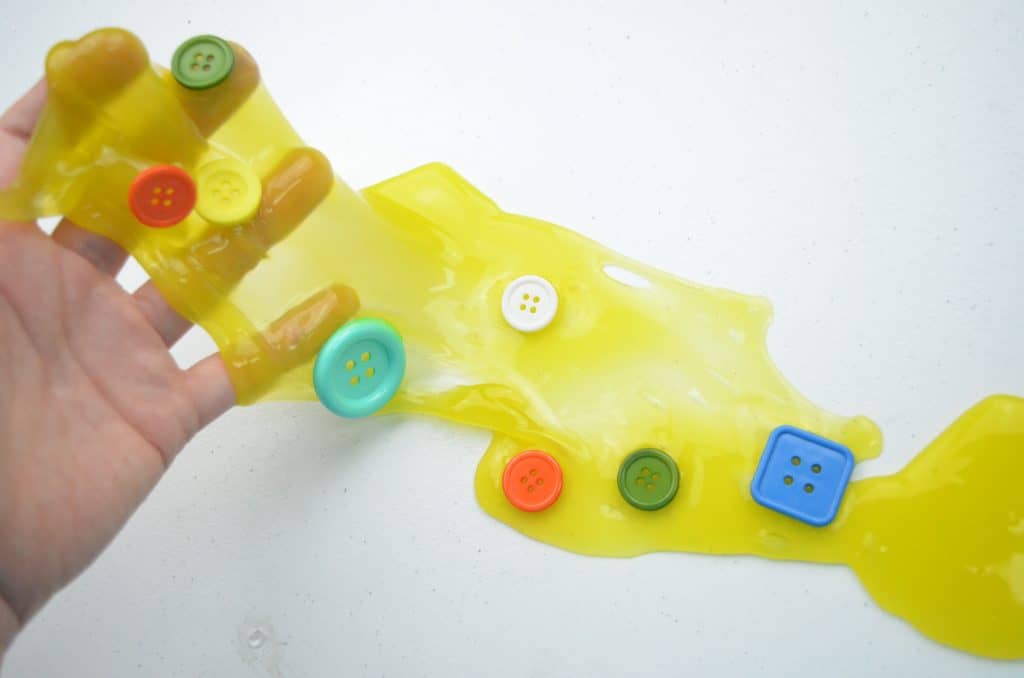 Our other Slime Recipes + Sensory Recipes:
Magnetic Slime Recipe
Sand Slime
Mud Slime
Ooey Gooey Slime
Edible Slime
Slime Cookies
Lava Slime
DIY Kinetic Sand