DIY Pete the Cat Shoes Tutorial – Children's Book Fashion
This post may contain affiliate links, view our disclosure policy for details.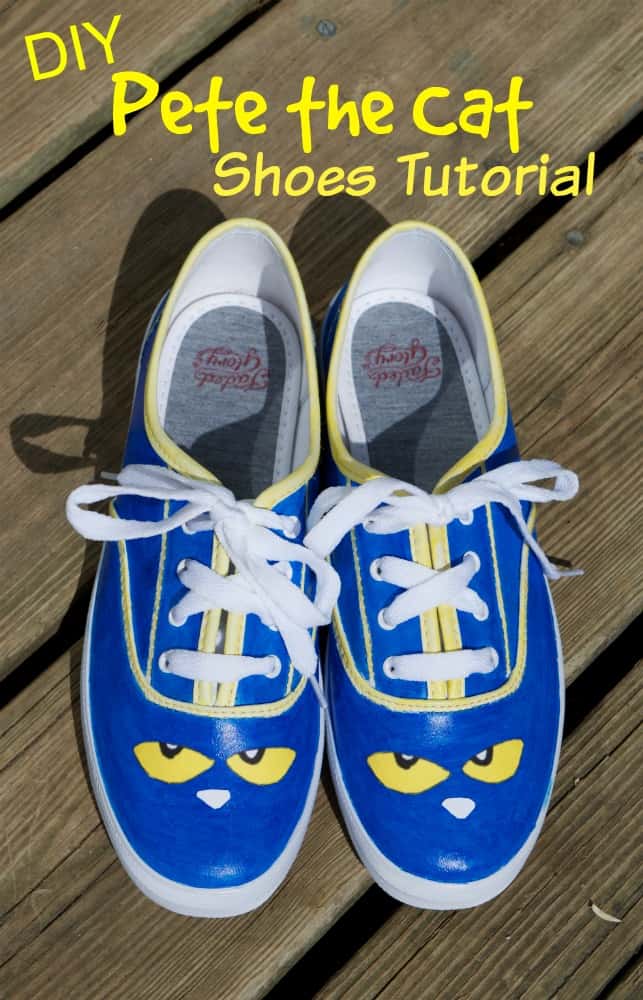 I couldn't help myself – I was in the mood to design shoes! I am quickly falling in love with children's book fashion tutorials – it's SO much cheaper to do it yourself!
Not to mention it's usually pretty eye catching since the colors tend to be bright and bold and the kids LOVE them!
Pete the Cat is a favorite around here and after we made Pete the Cat t-shirts last year I decided to make some matching shoes to go with it. Especially after our Very Hungry Caterpillar shoes turned out so cute.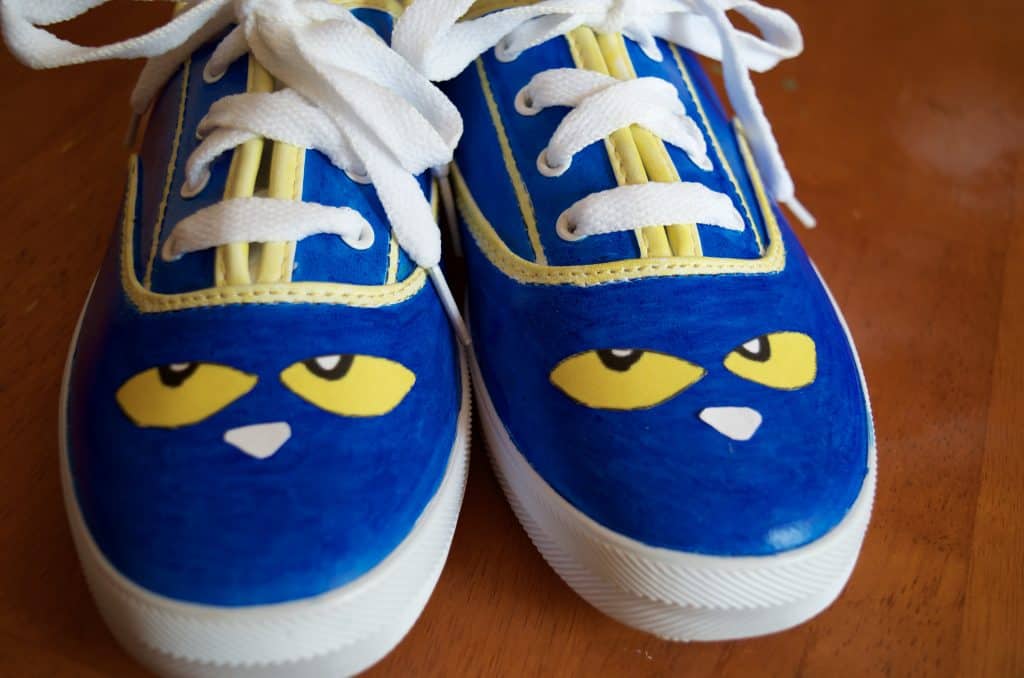 As with our Hungry Caterpillar shoes you'll need cheap white shoes (non canvas) the blue Sharpie fabric marker, some Mod Podge, the yellow Tulip fabric marker, and different sizes of Pete the Cat printed from images online so you can cut his eyes and nose out.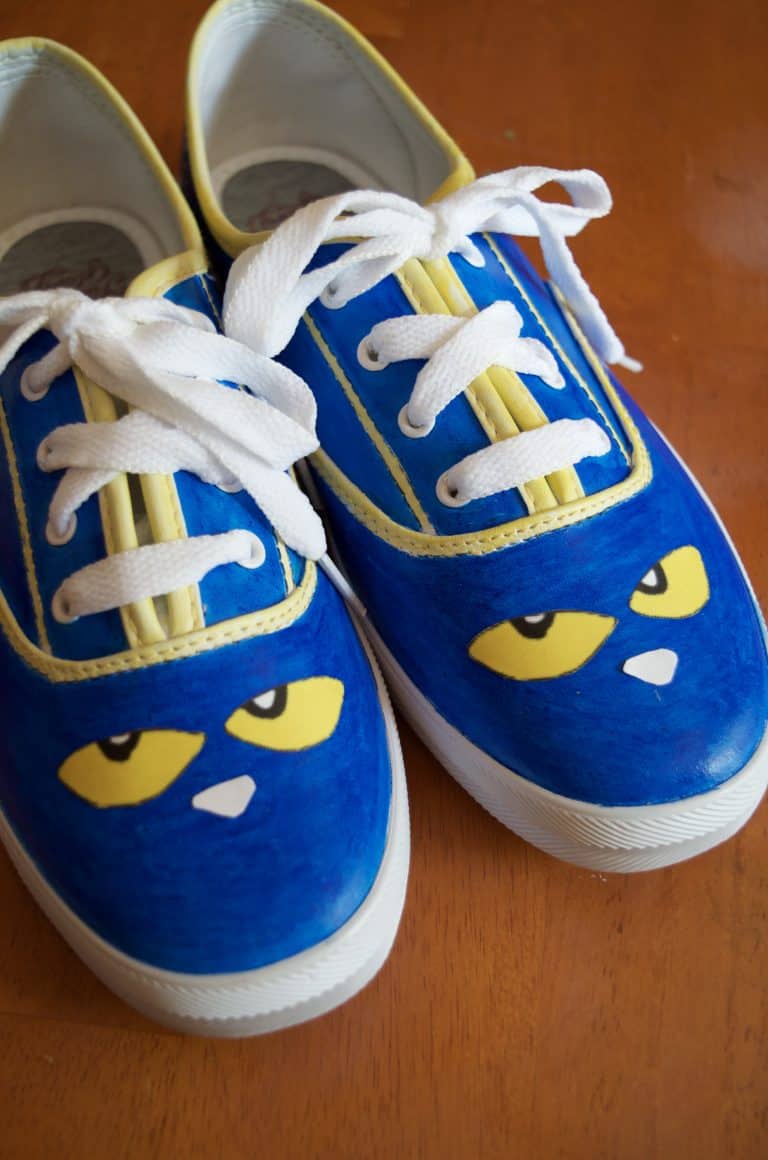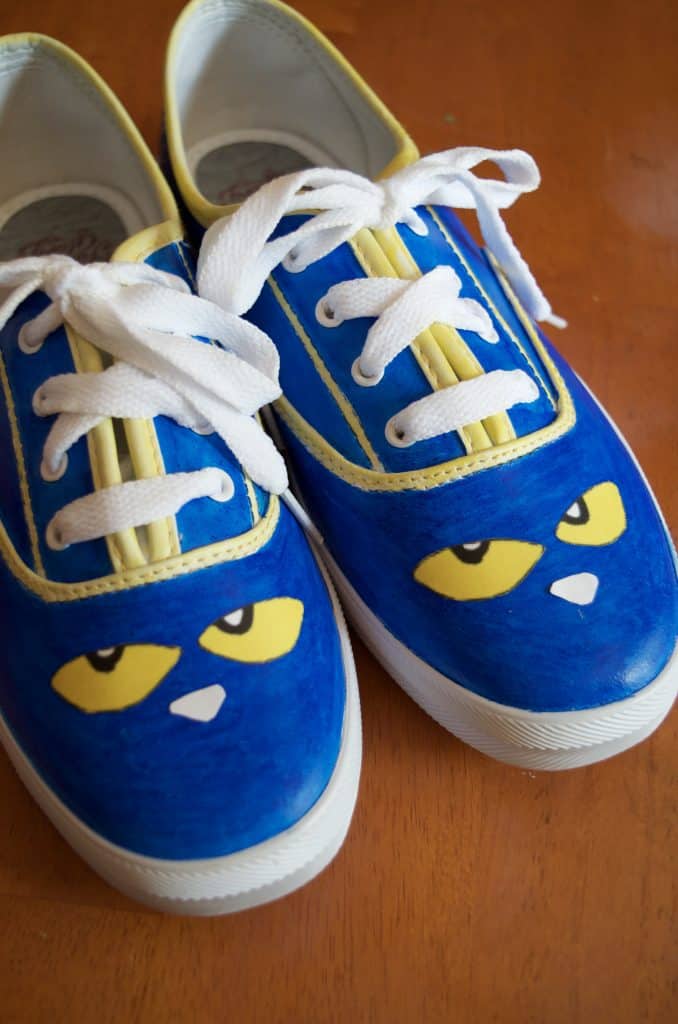 While you're watching TV or chilling out one night color your shoes blue – leaving the seams white if you want to accent them with the yellow fabric marker. Be careful – since the shoes are not fabric the marker can smudge easier on these shoes until you seal them.
Once your markers have completely dried cut out some Pete the Cat eyes and nose (and whiskers if you want) and mod podge them directly onto the shoes.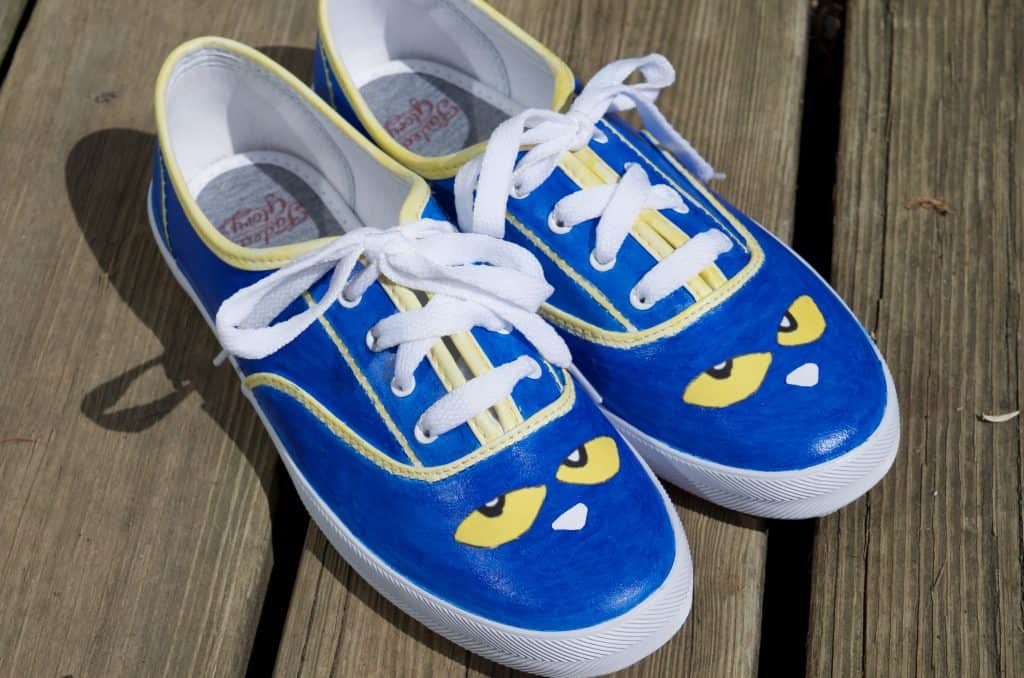 Make sure to add some waterproof sealer over the top of these shoes and I recommend doing 3-4 coats to really seal in those colors.
Just like my other shoes – I haven't worn them heavy duty yet so I'd try to stay away from wearing them on wet rainy days or in really muddy situations. We'll see how well they hold up in the next year!
But seriously – I paid $3 for the white shoes – totally worth just stashing away for our Pete the Cat books reading time!