How to Make Sand Slime Recipe Sensory Play Tutorial
This post may contain affiliate links, view our disclosure policy for details.
This sand slime recipe is so easy and adds a fun texture to sensory play for kids!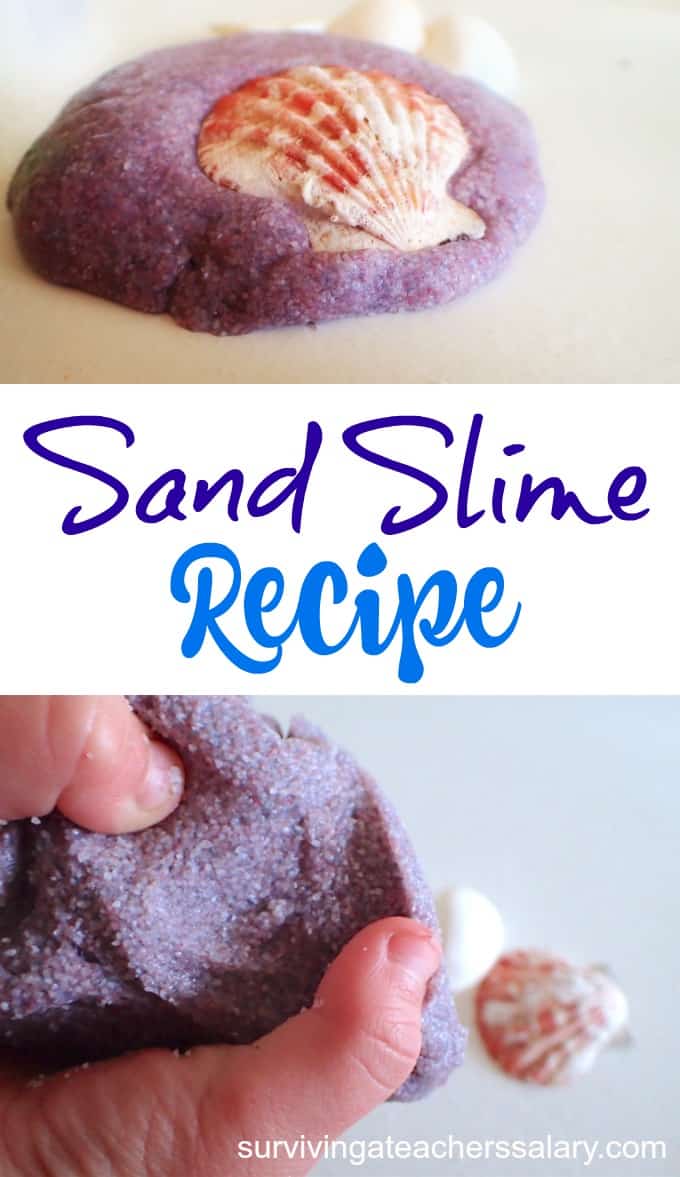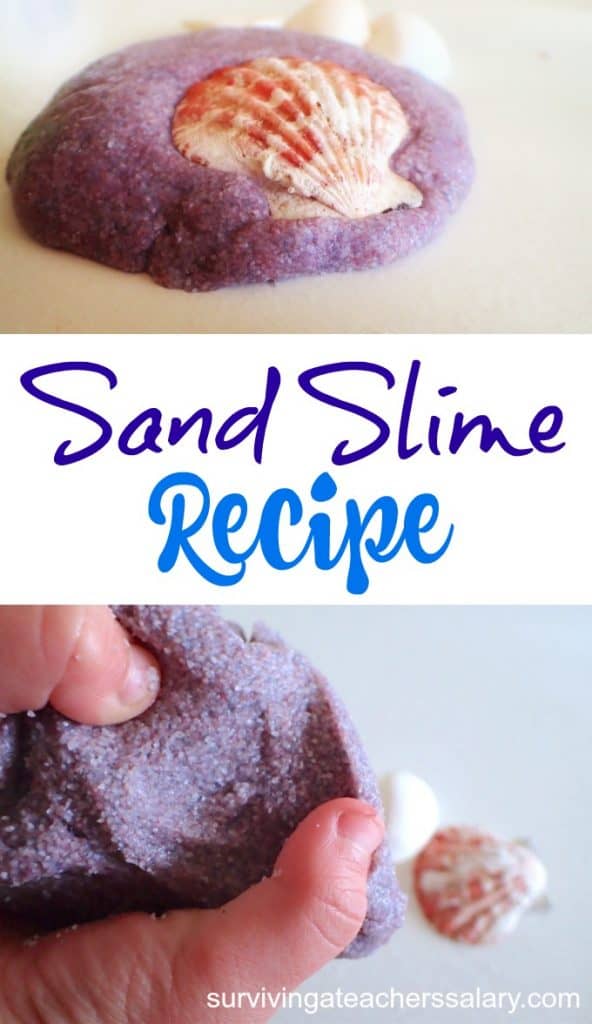 My borax free contact solution slime is my #1 post on my blog (although my magnetic slime recipe is a close second!)- pretty much everyone knows by now how popular (and fun!) slime is! But have you made sand slime before!? Sand slime not only adds an incredibly fun rough texture to sensory play but it reminds us of all of our trips to the beach!
Add some sea shells
to your sand lime and the kids will be busy for hours! PLUS it's the perfect party favor for a beach themed party!
Sand Slime Recipe Ingredients:
1/2 cup Elmer's white school glue

1/2 cup water
1 cup craft sand
(or beach sand!)
1/2 cup liquid starch
Sand Slime Recipe Directions:
Add your white school glue and water in a large bowl and mix well until combined.
Add your sand in and mix really well. The next step to activate the slime will get more difficult so you want to make sure your slime mixture is very thoroughly stirred.
Add the liquid starch. If you want a slightly thinner slimier slime than just hold back some of your liquid starch and add until you're happy.
Stir stir stir! Keep stirring your sand slime mixture until it becomes a thick stretchable slime!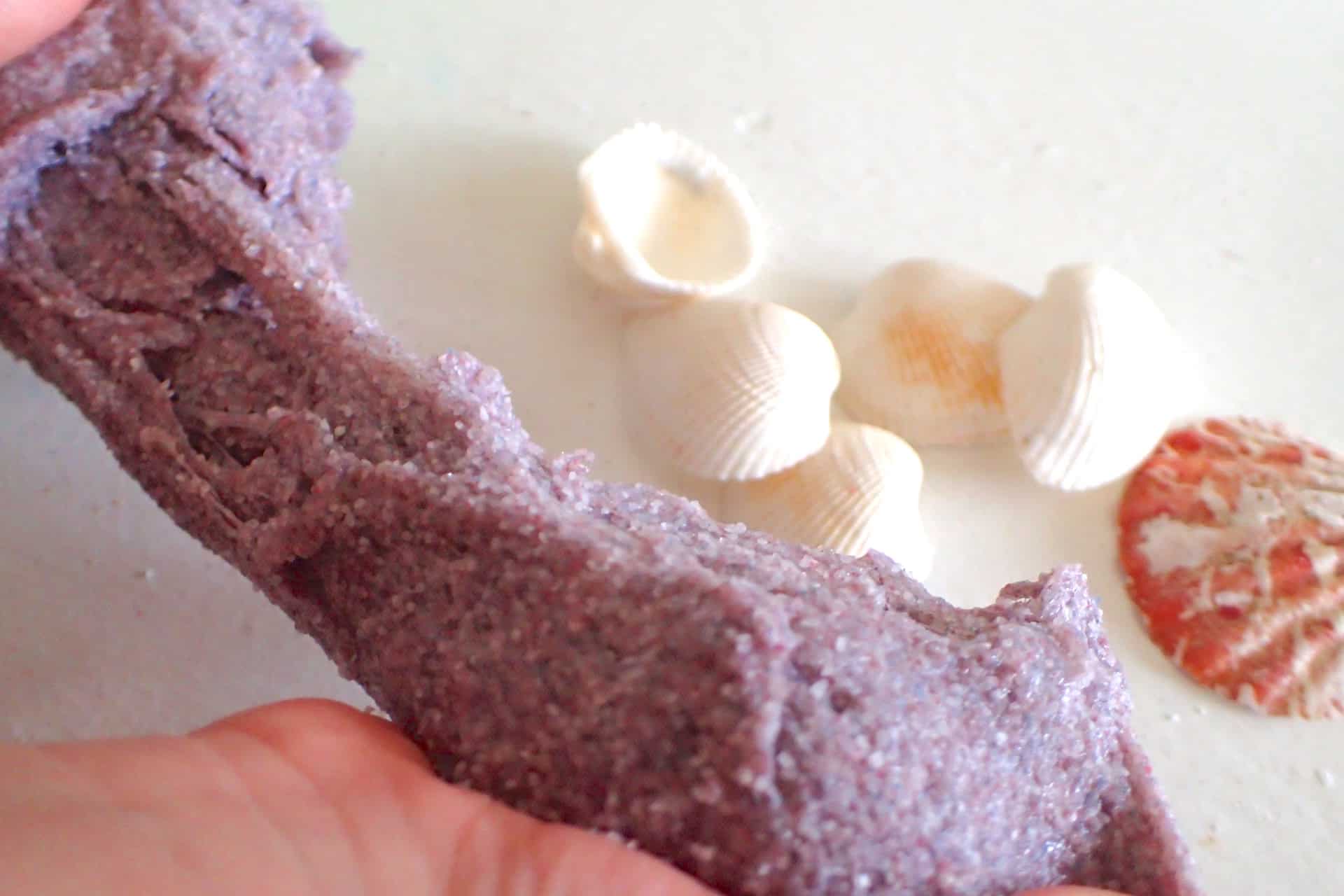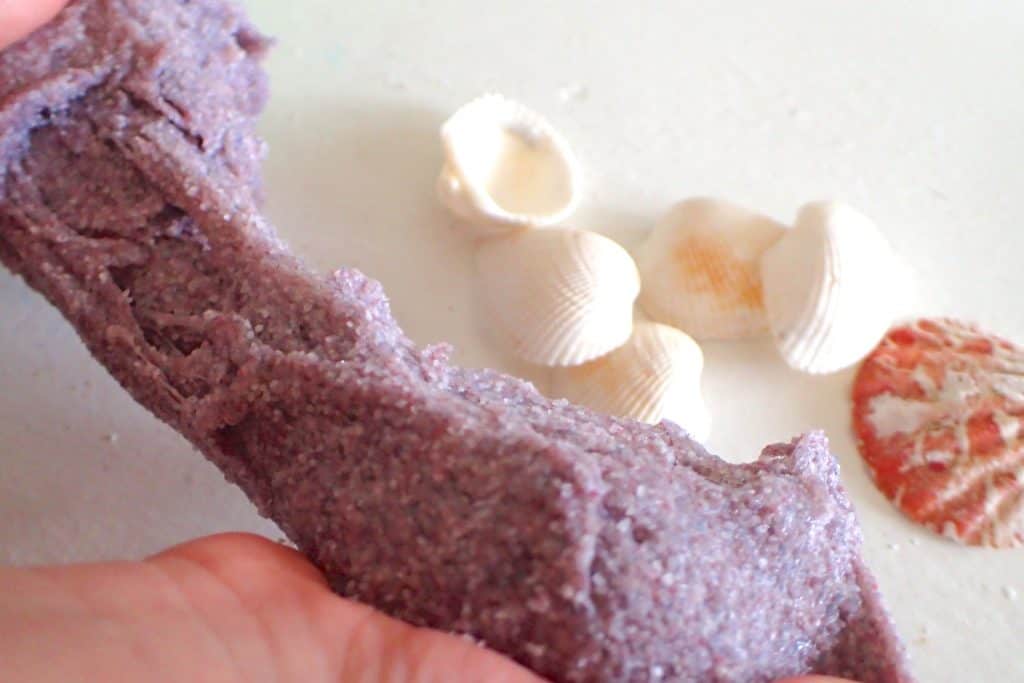 The combination of gooey slime and grainy sand is a new feeling for most kids and really exciting to play with! If you love this then you'll probably love our mud slime recipe too that we made to do a rainforest sensory bin with! It's also a very popular recipe on my site.
Kid's Sensory Play Tutorials: