Rainforest Mud Slime Recipe Tutorial for Sensory Play
This post may contain affiliate links, view our disclosure policy for details.
This post brought to you in partnership with Safari, Ltd.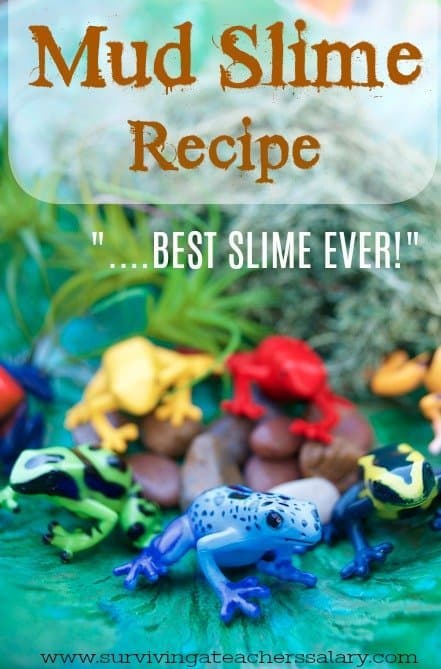 If your kids are anything like mine then SLIME is all the rage in your house and my Mud Slime Recipe totally ROCKS! I teamed up with my kids one weekend and we made oodles of batches of different slime recipes to see which ones really worked and which ones weren't so hot.
Today, I'm featuring Safari Ltd.'s Poison Dart Frogs TOOB (also available on Amazon here) in one of my favorite slime recipes – MUD SLIME!
Rainforest Mud Slime Ingredients:
*1 cup Elmer's Liquid School Glue

*6 drops Brown Acrylic Paint
*1/2 cup Liquid Starch
*5 spoonfuls of Dirt (dry)
*Poison Dart Frog Toys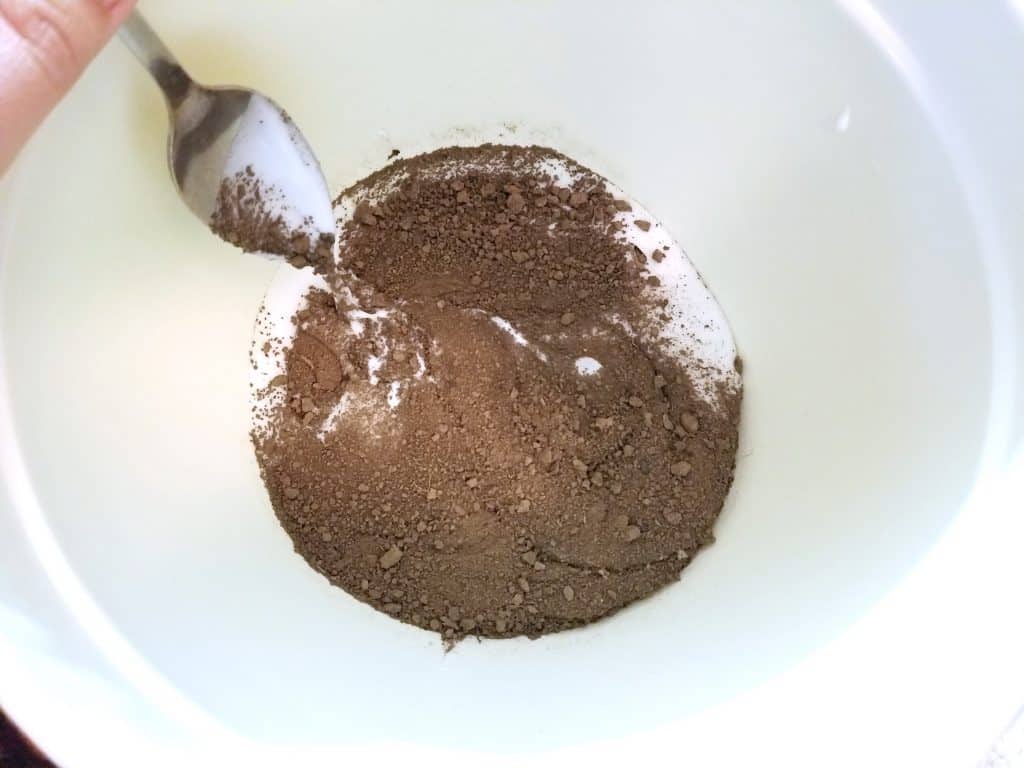 Rainforest Mud Slime Directions:
Combine 1 cup of glue and 6 drops of brown acrylic paint in a bowl and mix well.
Add 5 spoonfuls of dirt and mix well.
Finally, add your liquid starch in 1 Tbsp. at a time and mix well. I used my entire half cup. After a few tablespoons you can use your hands to knead in the mix.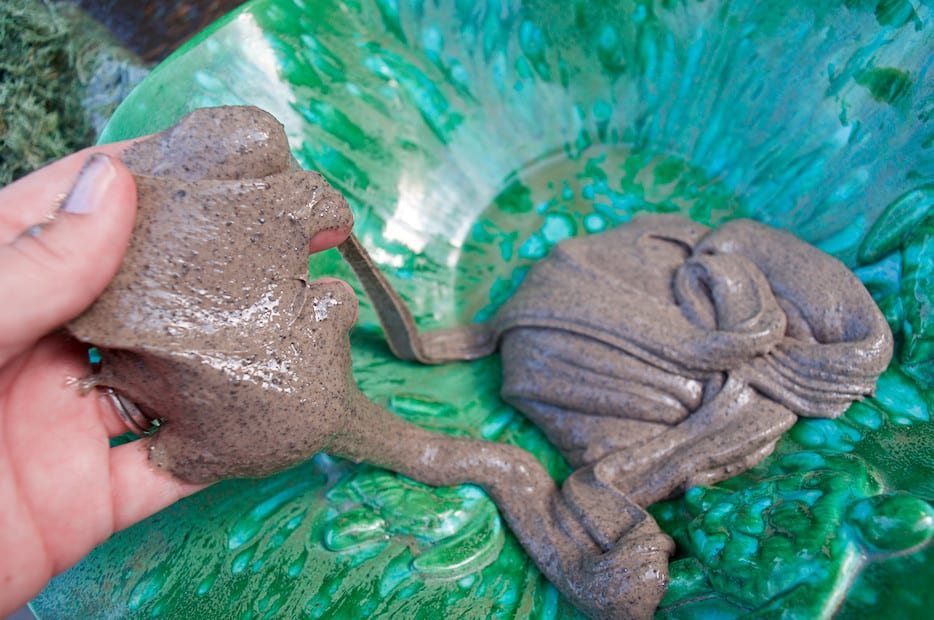 This Rainforest Mud Slime is the BEST SLIME EVER! Well, it's 1 of my 3 favorite slime recipes – but that's another post! I came up with this mud slime recipe for our rainforest activity because when you think of a rainforest what do you think of?
Normally lush green forest, rain, and colorful animals like Poison Dart Frogs, right? I bet you don't often think of all the mud in a rainforest do you?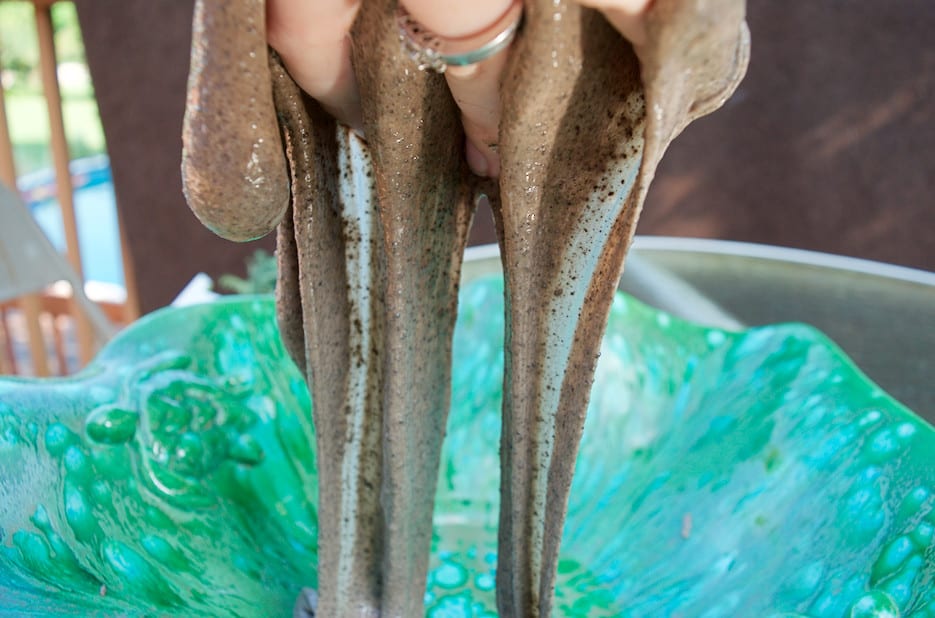 With all that rain you'd better believe that there's SO MUCH MUD in a rainforest! Squishy gloppy gooey mud. And mud is the perfect medium for sensory play!
Our Mud Slime comes slightly textured, just like you would find in the rainforest – but it's much cleaner to play with!
Here are some other materials for your Rainforest Sensory Play Time: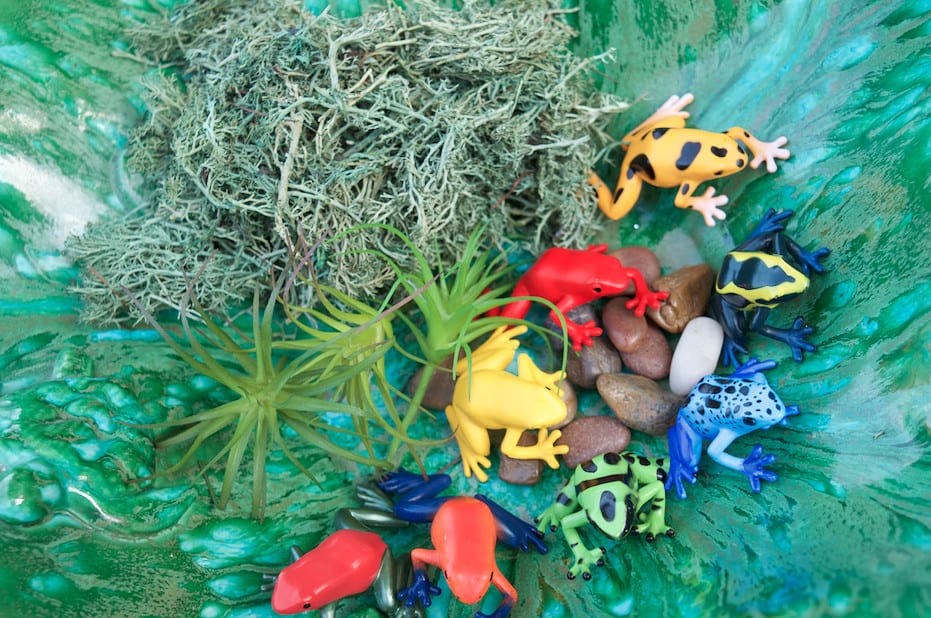 *Safari Ltd. Poison Dart Frogs TOOB

*Rocks

*Faux Plants

*Moss
Don't forget an airtight container to store your mud slime in!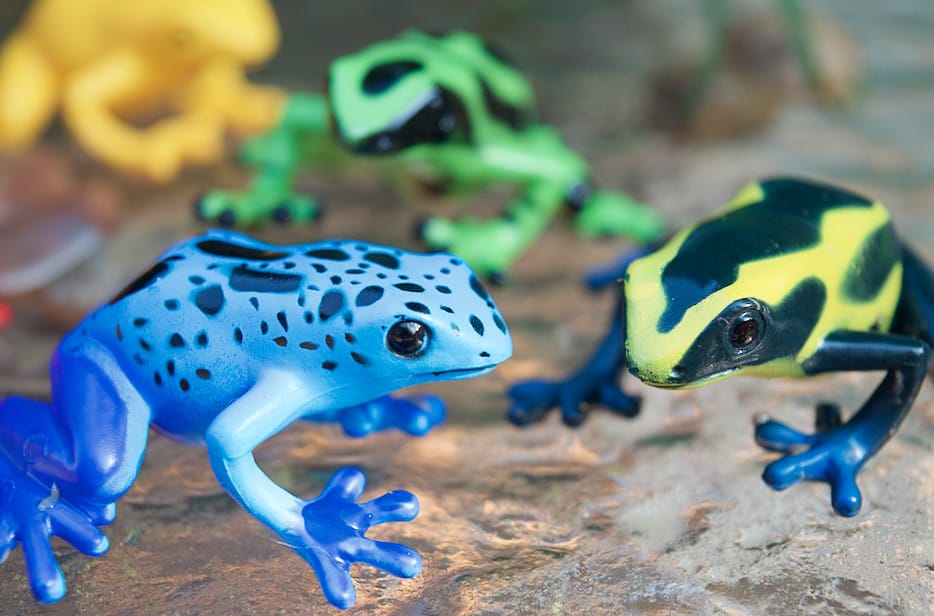 Did you know that Safari Ltd. products are HAND PAINTED! It's simply amazing! Look at the hand-painted detail on the poison dart frogs above! They are fantastic! It almost looks like a real frog!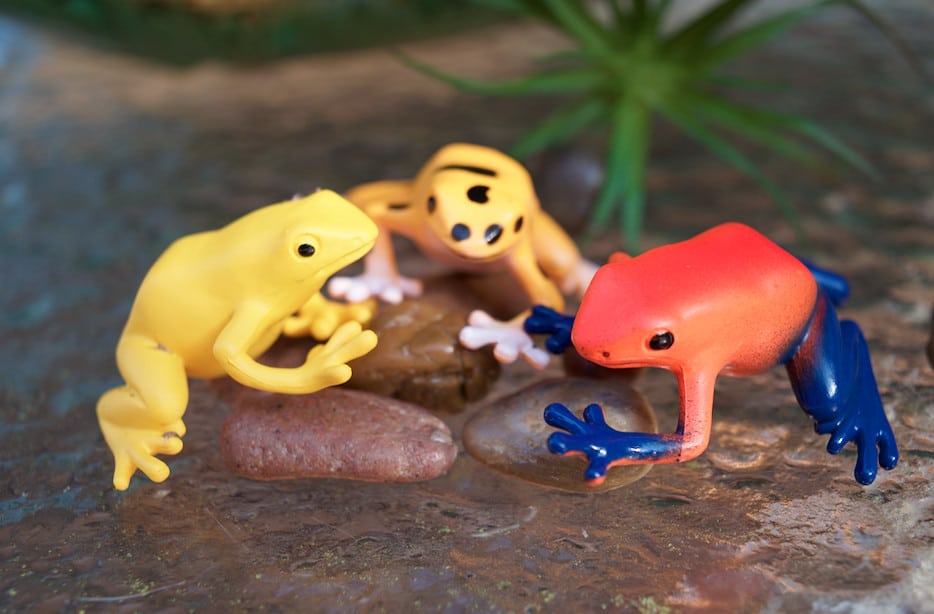 Here are some more poison dart frogs in the TOOB collection. I love the variety that is included!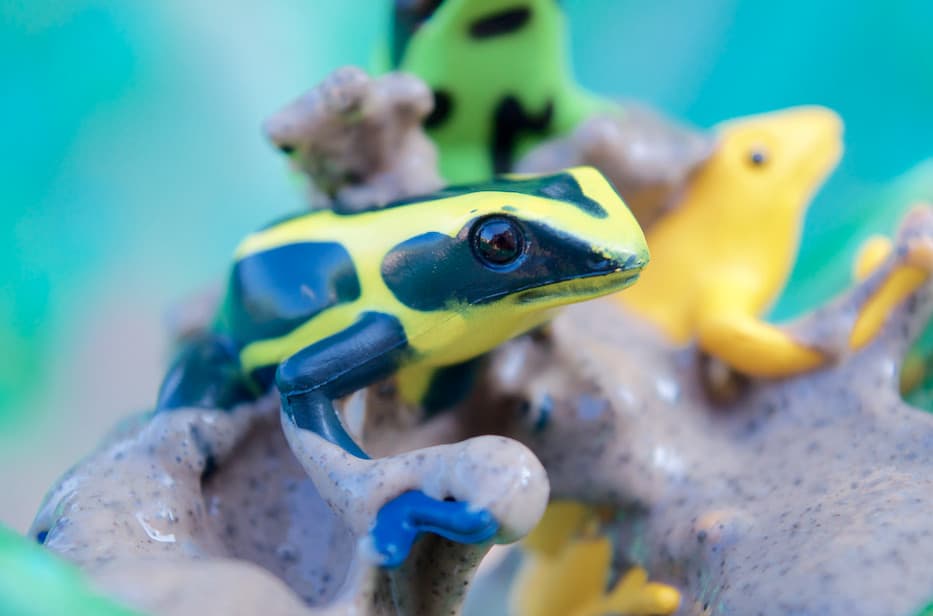 If you lay a layer of moss on top of your mud slime your poison dart frogs will get less dirty. My kids, however, live life by the motto "the dirtier the better" – or at least that's how I feel! The great thing, however, is that the mud slime literally pulls right off of the poison dart frogs without making a huge mess.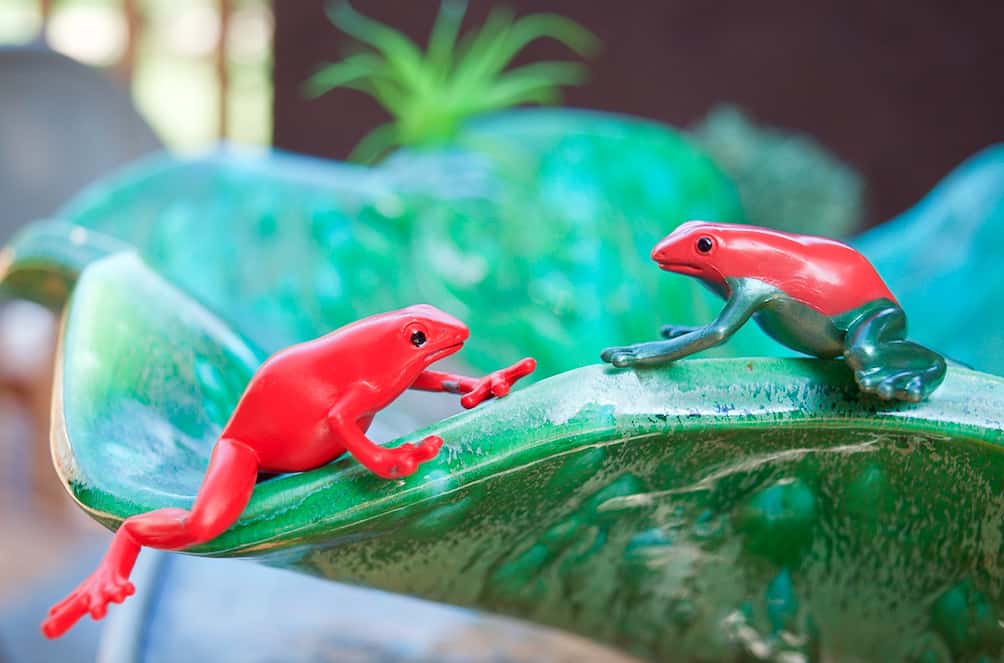 There are frogs that are just sitting in this TOOB collection as well as frogs that are climbing which makes for a great variety of play with mud slime!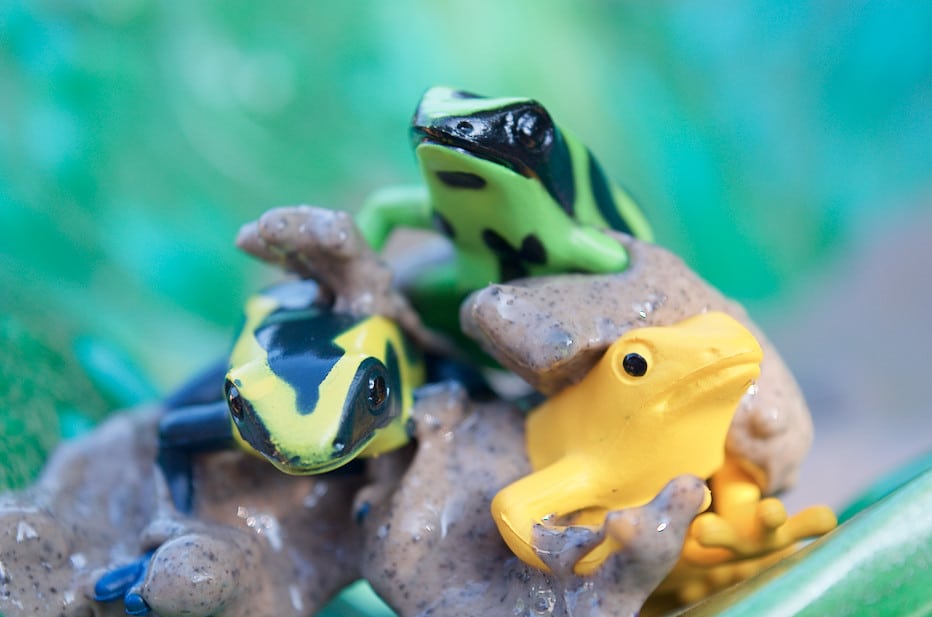 Look at these poison dart frogs just hanging out! My kids have been having a blast this week with their frogs and mud slime! When you're done, just store your mud slime in an airtight container! Safari Ltd.'s Rainforest Fun Pack would also go great with these Poison Dart Frogs and our Mud Slime!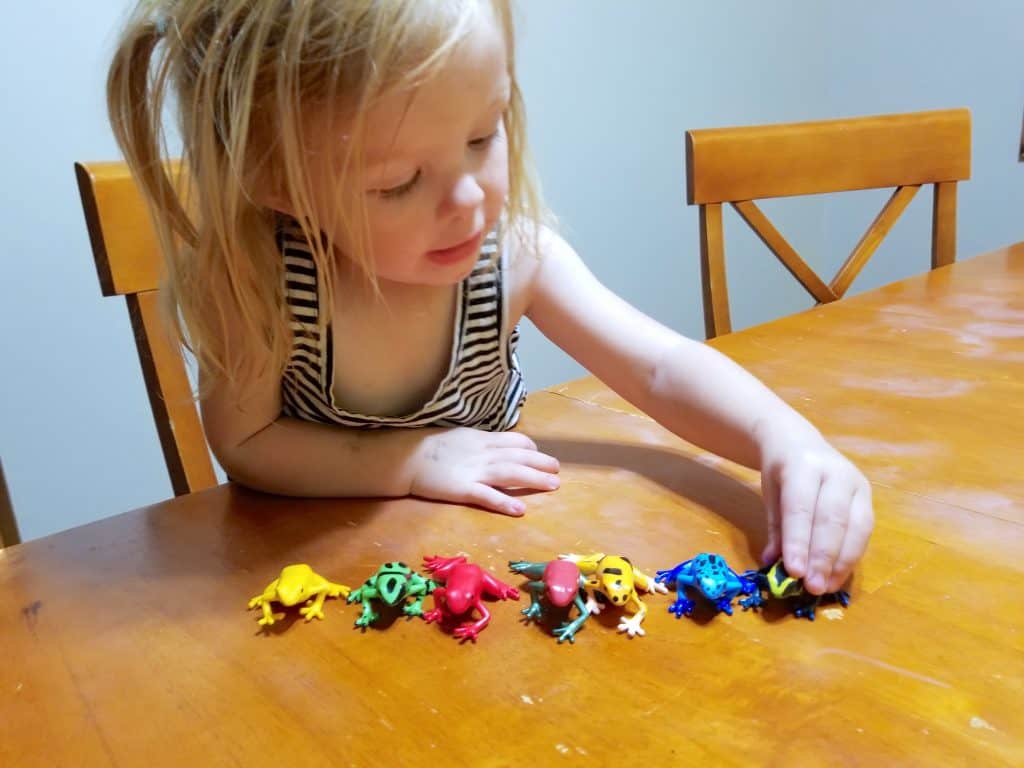 Looking for another great sensory recipe? Check out our "Snow Alternatives" sensory ideas!
Popular Sensory Posts: