How to Make Slime Cookies Recipe Tutorial for the WIN!
This post may contain affiliate links, view our disclosure policy for details.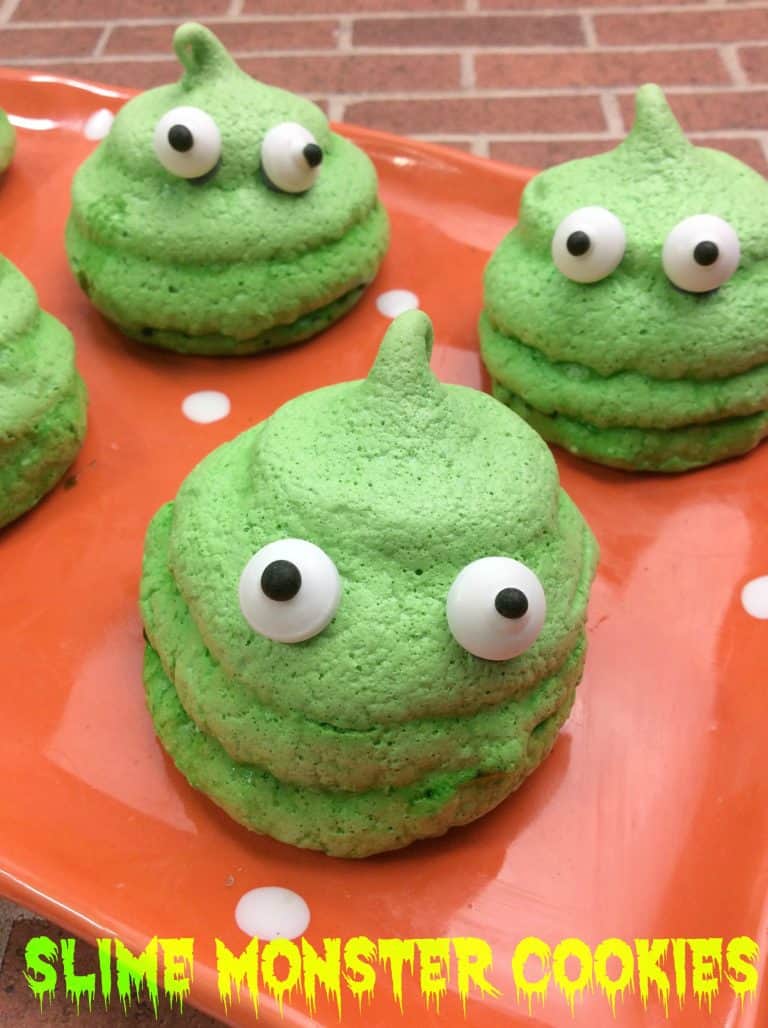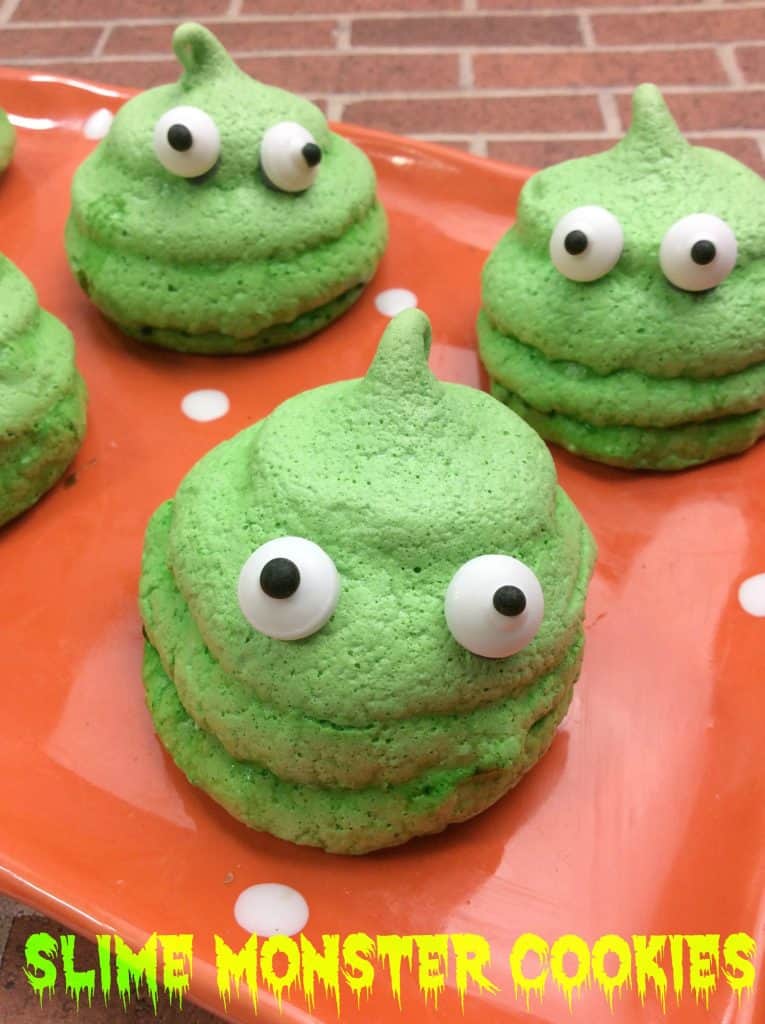 If you've been following on Facebook you know that my house is being drowned in slime right now! My 10 year old, ever the entrepreneur, has decided to start his own slime business – right in my very own kitchen! Hah! In fact he even has a website which he's working on.
So instead of yet another batch of slime in my kitchen I thought it would be awesome fun to make monster Slime Cookies! They look like my son's glow in the dark slime!

Green S
lime

Cookies Ingredients:
Makes 25 cookies
4 egg whites
1/2 tsp cream of tartar

1/2 C sugar
3/4 C powder sugar
1 tsp vanilla
leaf green food coloring
piping bag
fitting with medium round tip
small edible eyes

cookie sheet fitted with parchment paper

Slime Cookies Directions:
These are essentially (green) meringue cookies which are pretty easy to make!
1.Preheat oven to 225 degrees.
2. In a standing mixer, combine the egg whites and cream of tartar. Mix until frothy.
3. Continue to mix while alternating between the two sugars, add 1 TBSP at a time, ending with powder sugar.
4. Continue to mix until stiff peaks form. Add a few drops of the food coloring until you get the desired color you want.

5. Scoop meringue into the piping bag and pipe dollops of the meringue on top of each other. Place piping bag aside as your use the remaining meringue as glue for the eyes.
6. Bake in the oven for 1 hour and 25 minutes.
7. Once baked, using left over meringue, add a tiny bit to the back of the eyes and place onto the cookies.
If you've come across any slime related food recipes I'd LOVE to hear about them!
MORE fun Slime Posts & Products: