Pete the Cat Toilet Paper Tube Craft for Kids: Four Groovy Buttons
This post may contain affiliate links, view our disclosure policy for details.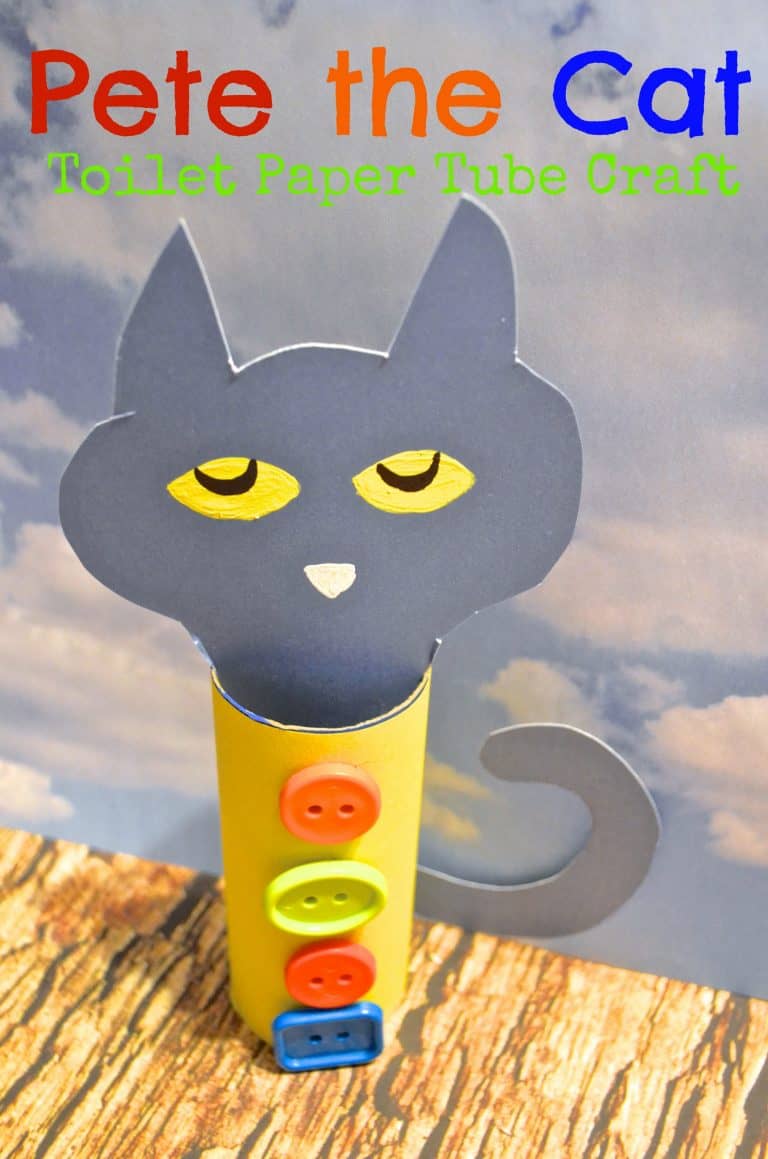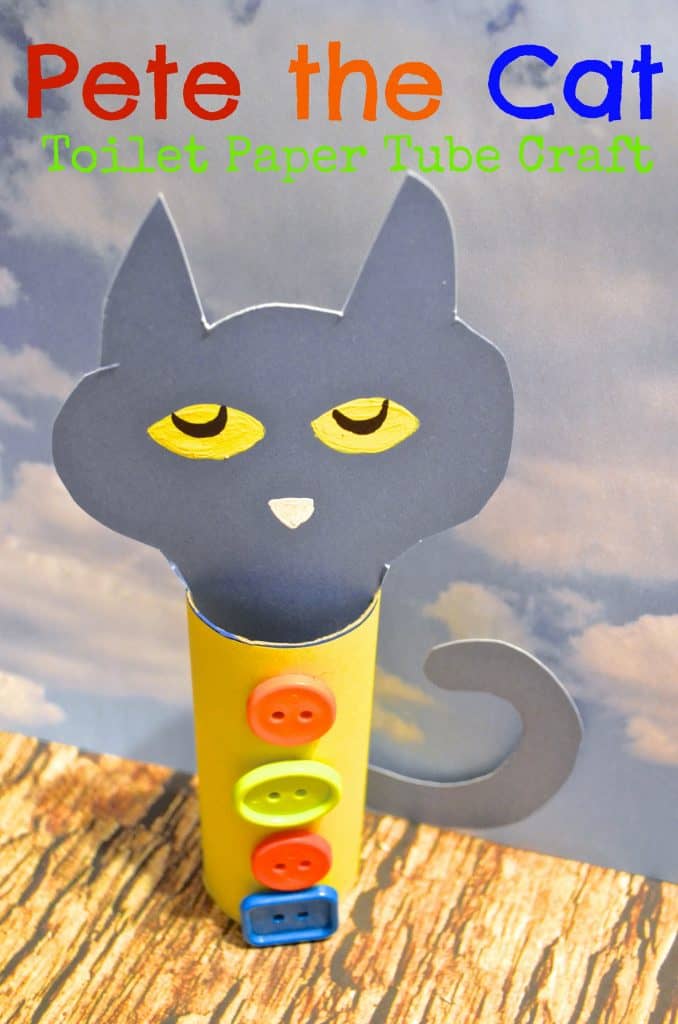 My son is just absolutely obsessed with Pete the Cat and I have to admit – he's pretty darn cute!! It all started when his kindergarten class read "Pete the Cat and his Four Groovy Buttons" and the craziness hasn't ended yet! A few weeks ago we made this DIY Pete the Cat T-shirt tutorial and now we've moved on to this Pete the Cat Toilet Paper Tube craft! Remember you can always cut down paper towel tubes if you're squeamish about using toilet paper tubes!
 You'll Need:
Toilet paper tube or these craft tubes
Yellow paper
Blue paper
4 groovy buttons
tape/glue
yellow and white paint
black marker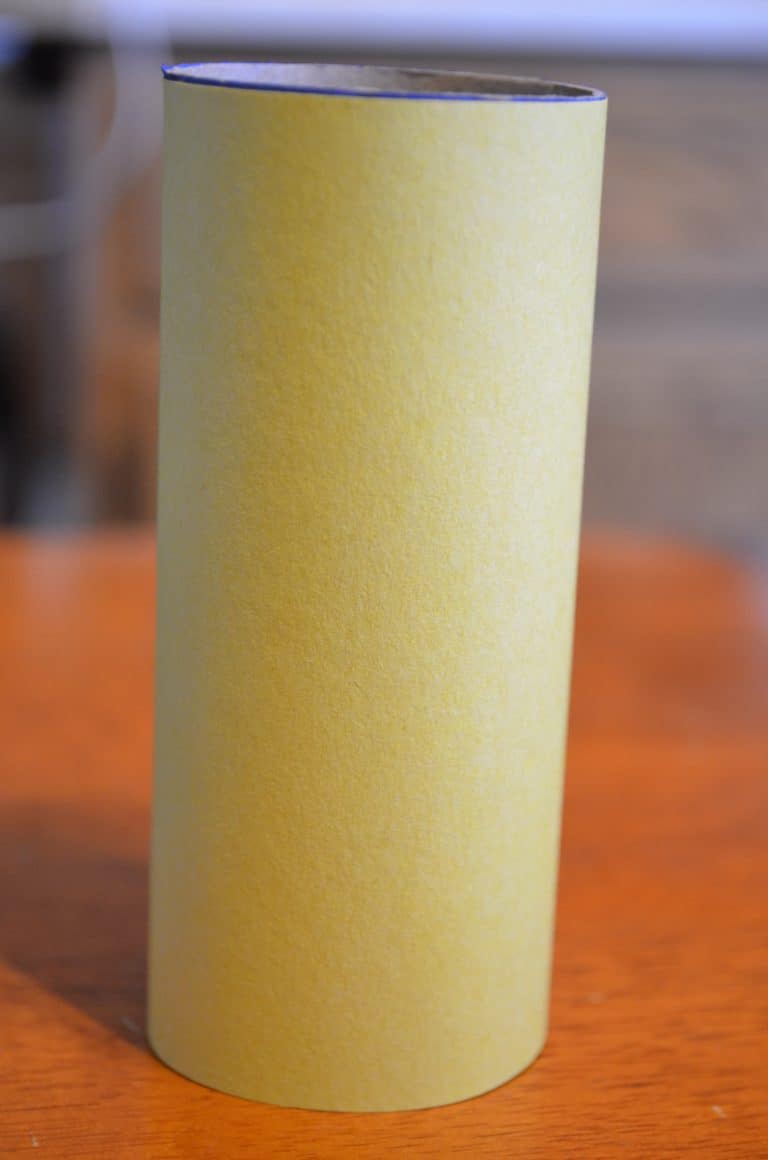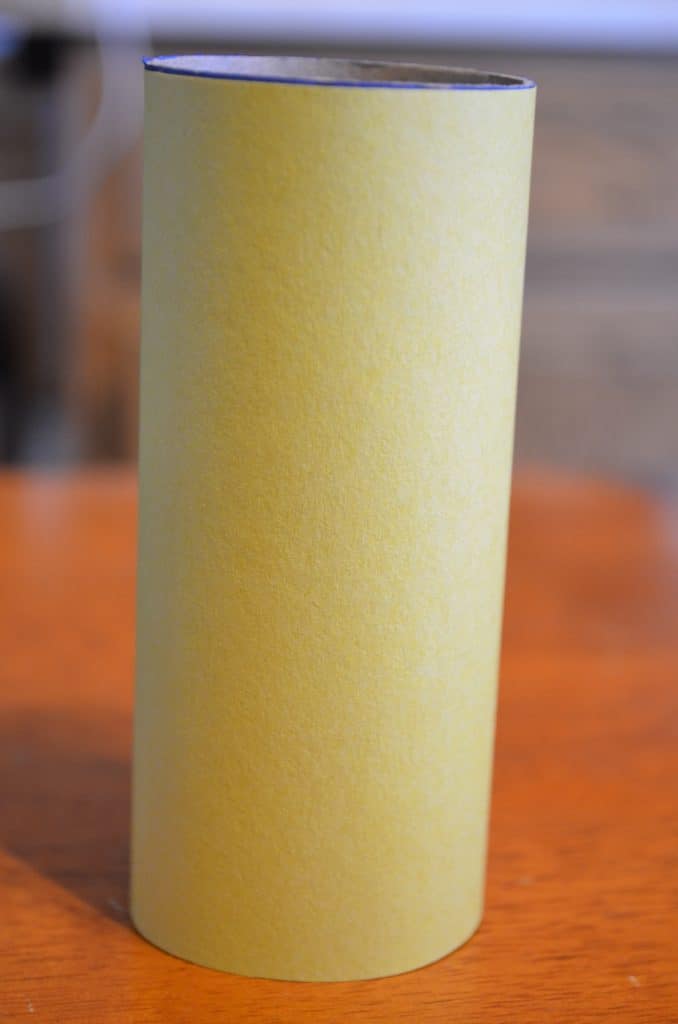 Cut a piece of yellow construction paper down to size and wrap it around your toilet paper tube. Then tape secure.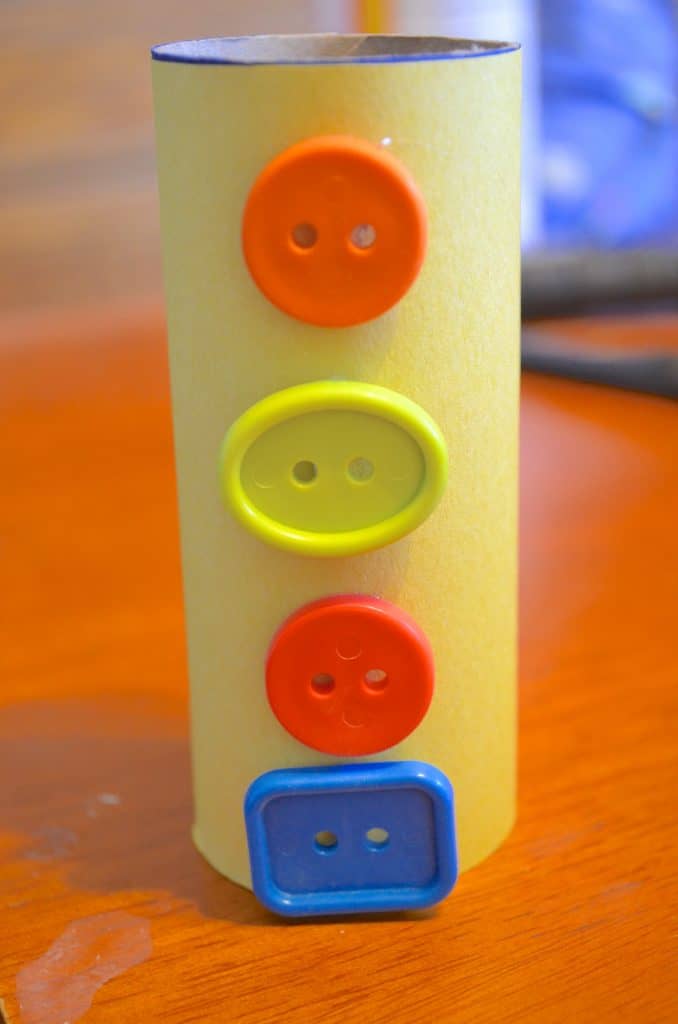 Glue on four groovy buttons
. There are no special buttons for this craft – we just found four bold and colorful happy looking buttons to add! Roylco has a fantastic set of bold primary color large buttons that work well for this Pete the Cat craft.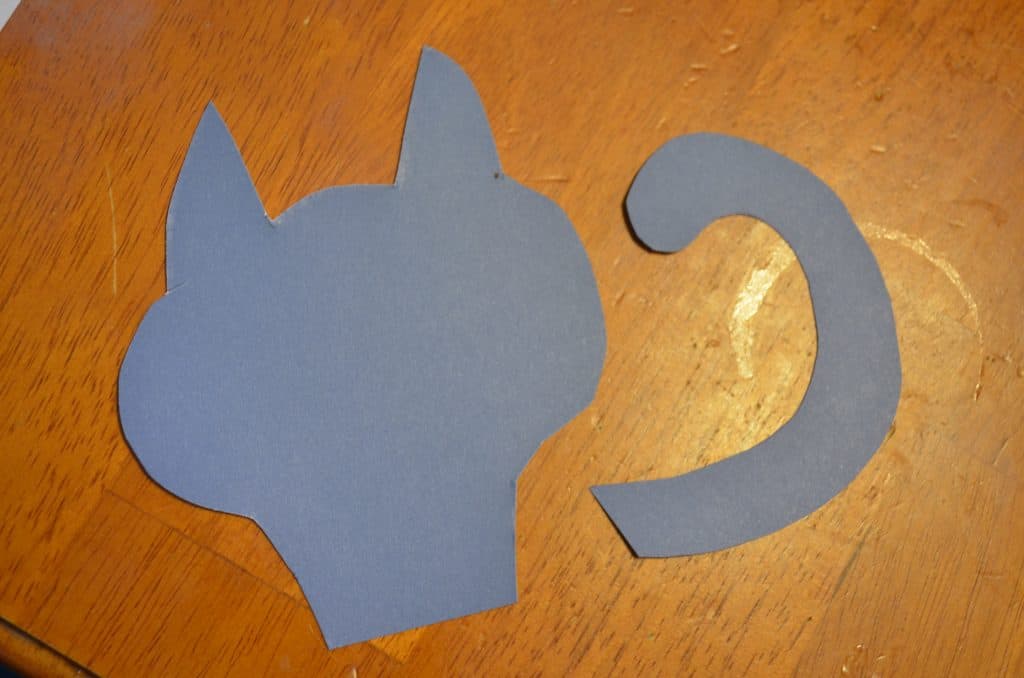 For the head and tail we used blue card stock paper
and cut out a tail and a cat head. This doesn't have to be perfect – as you can see our kitty head is pretty crooked which I think goes along pretty well with Pete! Remember you'll need to leave a "neck" on the cat head so that you can stuff it inside your tube! If you're working with younger children I recommend cutting out some Pete the Cat heads before your activity.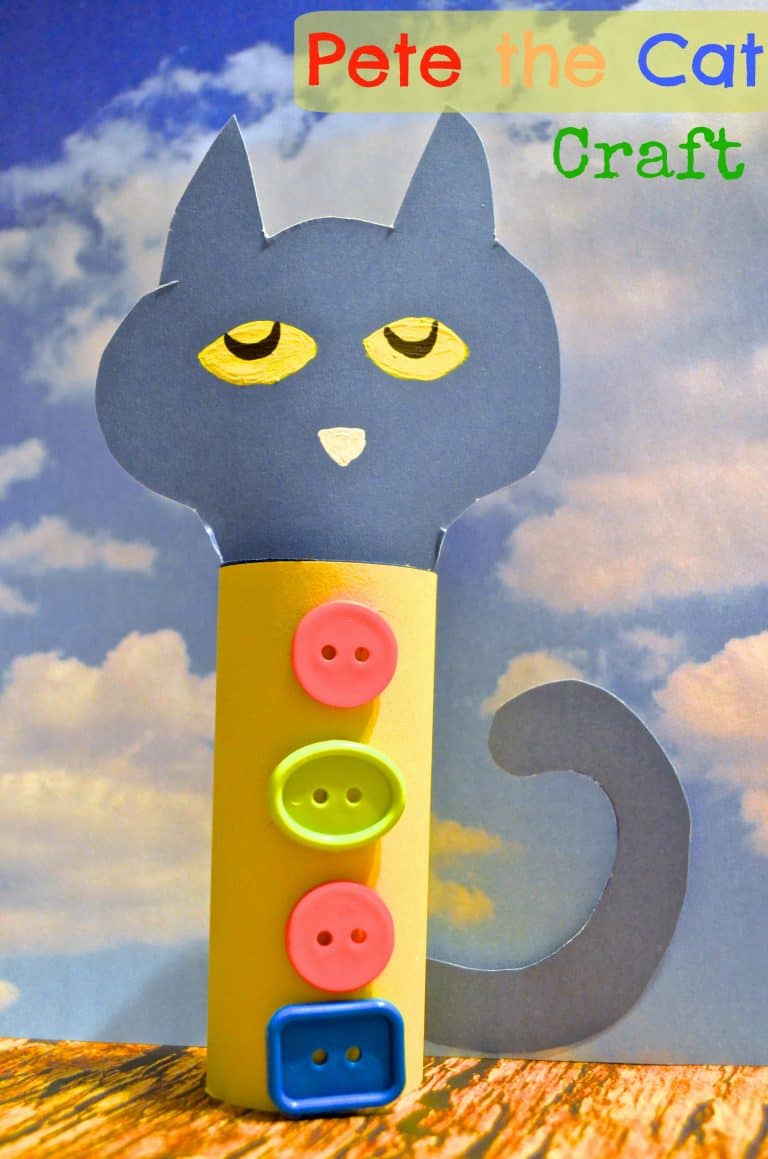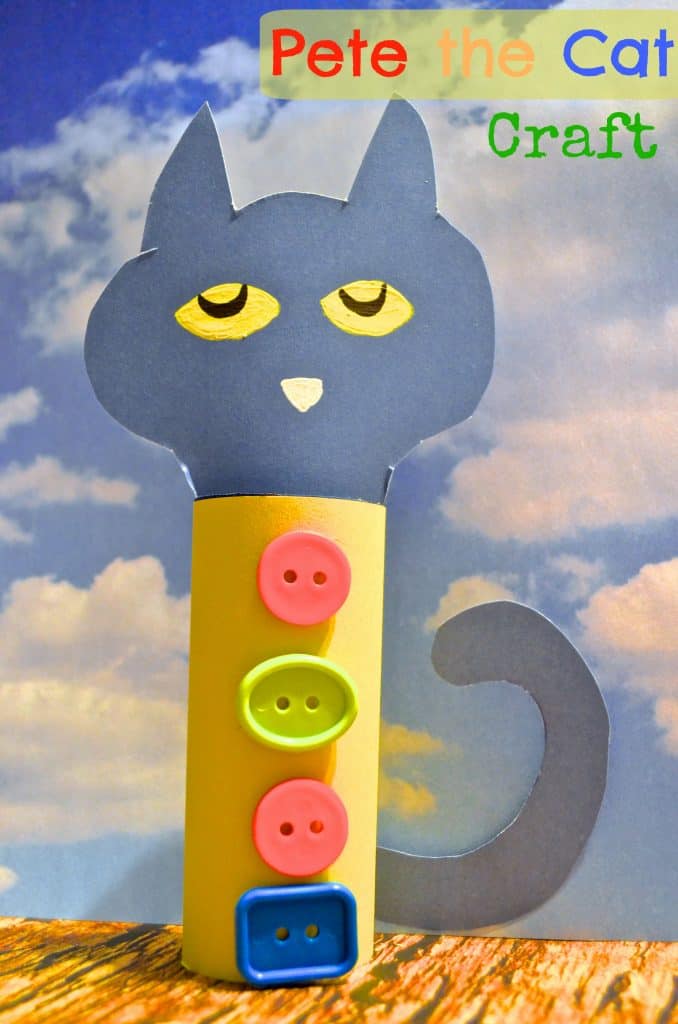 Paint yellow eyes onto your cat's head and add some black rings onto the eyes once your paint has dried. Don't forget the little white nose! That's it! It was easy enough for my son to make his own awesome groovy Pete the Cat toilet paper tube craft! You can even revamp this idea and add a Pete the Cat onto a large craft stick if you want and turn him into a shadow box puppet!

 Other fun Wearable Crafts: