Pete the Cat Art Project for Kids: How to Make Button Stampers
This post may contain affiliate links, view our disclosure policy for details.
These diy Button Wine Cork Stamps are CRAZY simple to create and make an AWESOME preschool art activity! I came up with this idea to pair with our upcoming Pete the Cat and his Four Groovy Buttons Literary Guide and I couldn't love it more! You can watch the simple video tutorial below or scroll down for directions and more preschool craft ideas to explore!

Pete the Cat is such a popular preschool and kindergarten book character to love – and for good reason! We love his kind yet silly and unassuming colorful character! Plus it's incredibly easy to put together creative activities to pair up with these books! The Four Groovy Buttons was the first Pete the Cat book that we were introduced to when my kids were little and to this day we still sing that silly song we made to go with the book! Now it's even a Netflix cartoon series!
Watch our quick tutorial overview:
Materials Needed: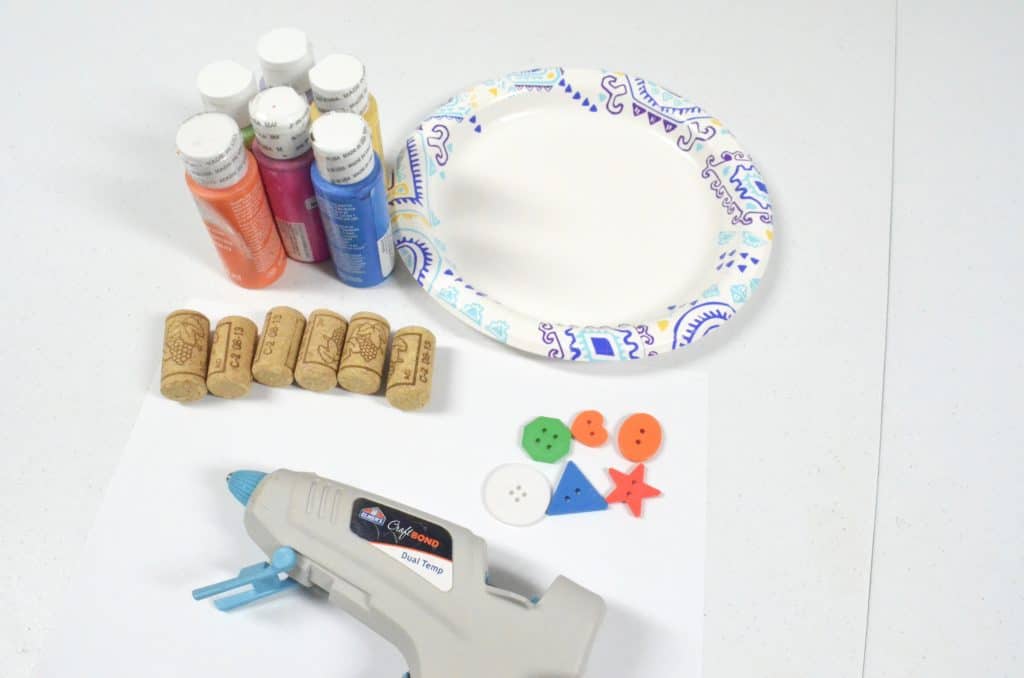 Craft Wine Corks
Buttons
Hot Glue
Directions: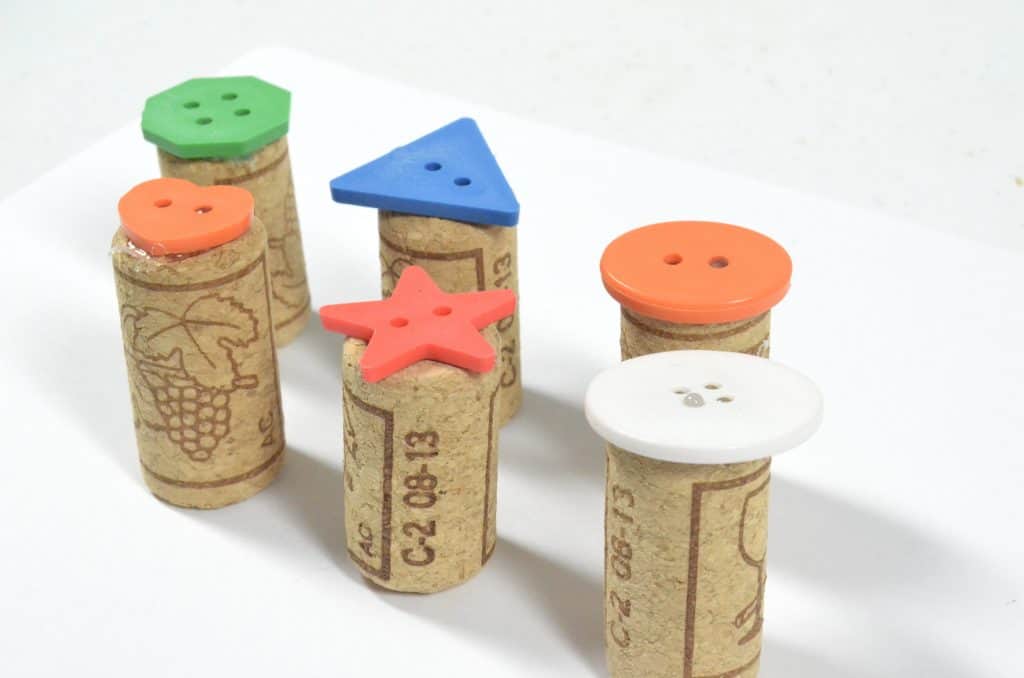 1.Choose buttons of varying shapes, sizes, and colors. Add hot glue to the button and press firmly onto the top of a wine cork. You can use regular glue of course if you want the kids to glue on the buttons but we chose to use hot glue since it holds better.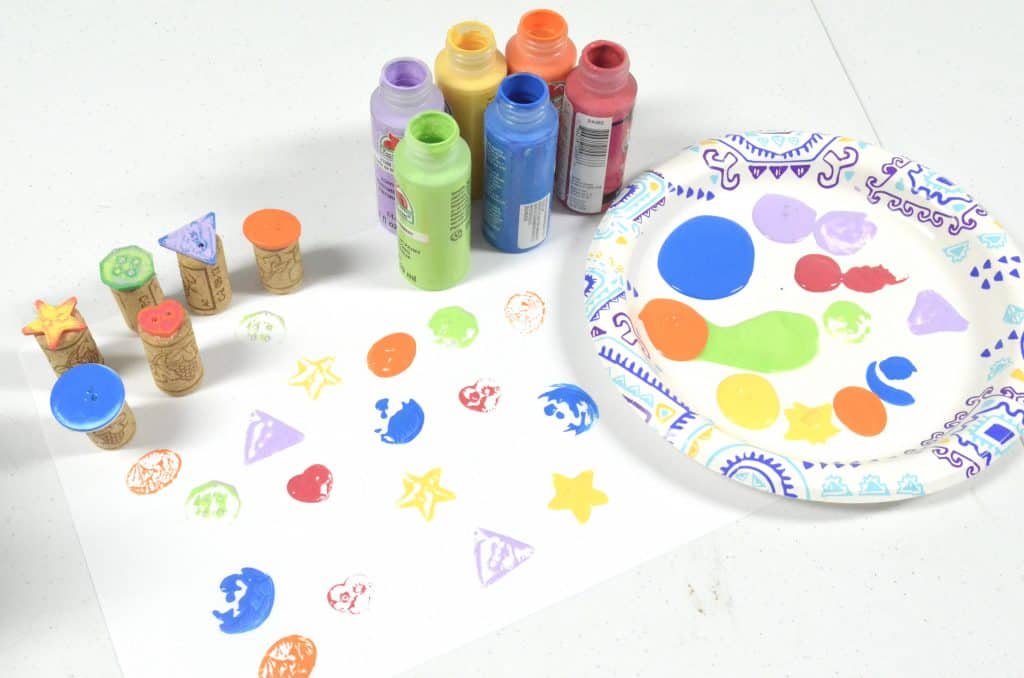 2. It's time to get stamping! Pour some paint of your choice onto a paper plate and let your kids create their own artwork! You can even print them out a simple Venn Diagram worksheet and then they can organize their art based on colors or shapes! Add some sand into your paint to turn it into a textured sensory activity!
If your kids have too much paint on their buttons show them how to "stamp out" the extra paint onto the paper plate before adding it to their art papers. I even grabbed a piece of blank paper, drew my daughter's name is large letters, then had her stamp around each letter! It was a fun way to practice the letters in her name in a colorful way!
Other fun Pete the Cat Crafts:
How to Make a Pete the Cat T-shirt
How to Make Pete the Cat Shoes
Groovy Button Pencil Toppers
Groovy Button Paper Plate Craft
Groovy Button Slime Recipe
Pete the Cat Craft Stick Face
Pete the Cat TP Tube Craft
Popular Preschool Posts: