Edible Non Toxic Sensory Kinetic Sand Recipe for Kids
This post may contain affiliate links, view our disclosure policy for details.
I've been introducing my toddler to sensory play and you can make your own kinetic sand recipe too! It's non-toxic and turns out great! It's like a sand consistency but clumps together too. And by far cheaper than actual kinetic sand
!
It has a textured feel like of Kinetic Sand
or Moon Sand
. Our alternatives to snow sensory recipes have also been very popular!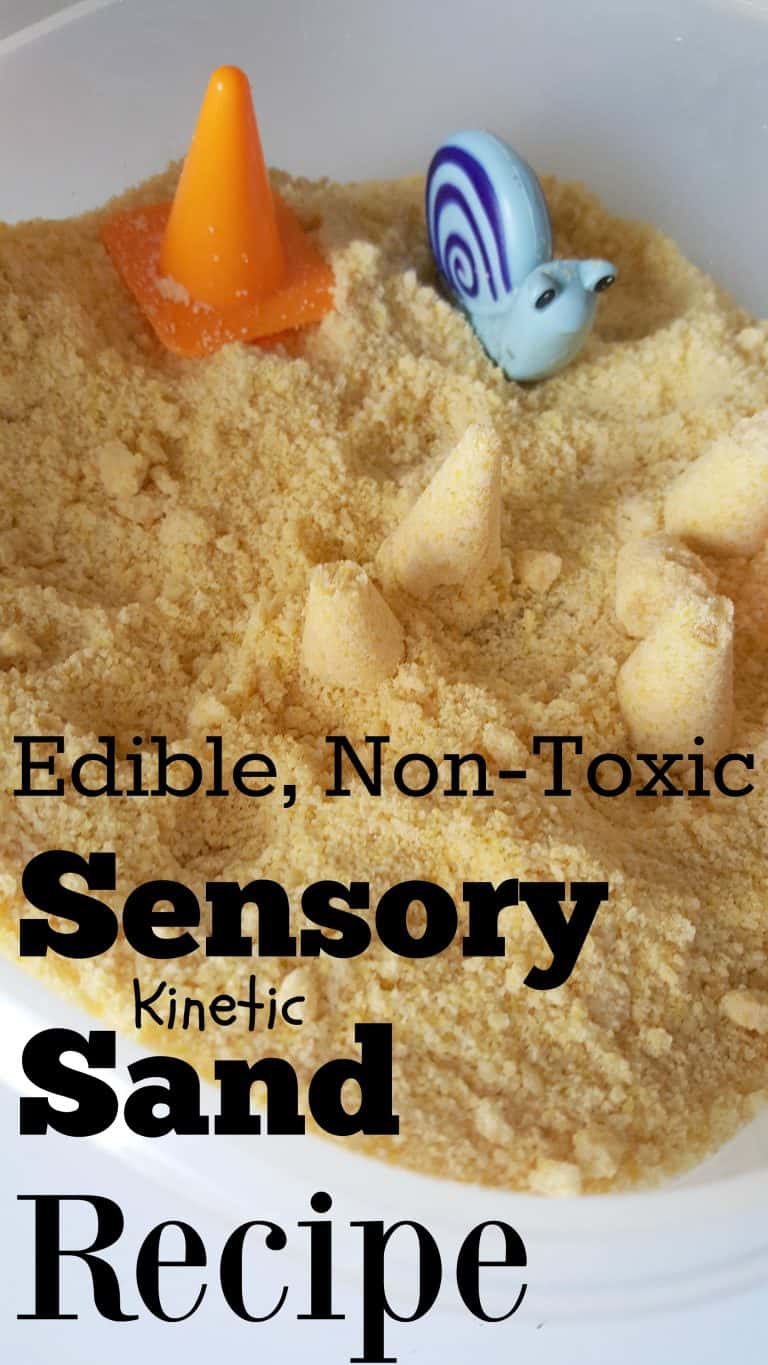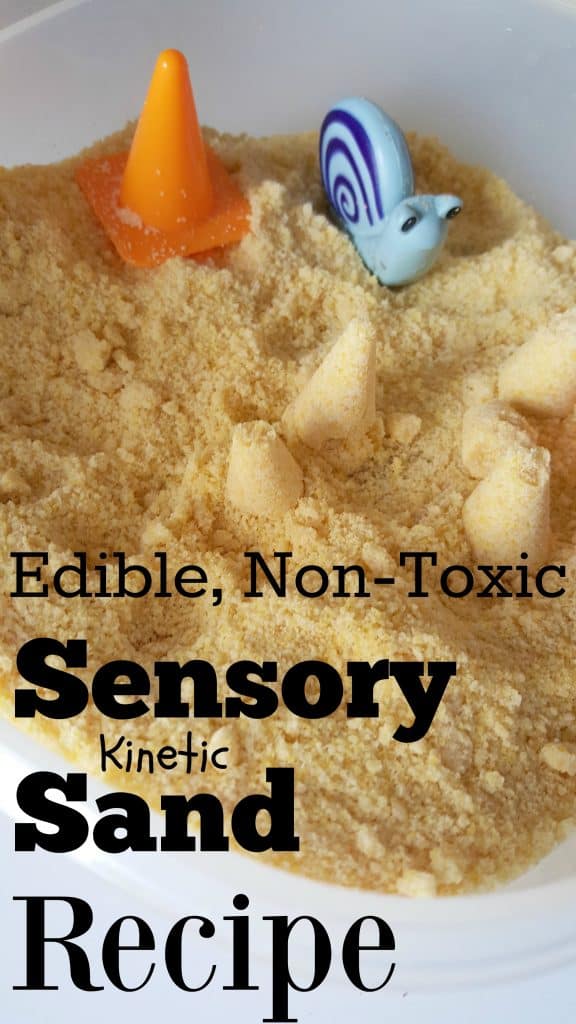 Is kinetic sand toxic?
This recipe is (technically) edible since it's made from all food ingredients that most people keep stocked in their kitchen but of course it's not meant for actual snacking.
It's perfect for my little one who still puts things in their mouth!
How can I make edible kinetic sand at home?
You can easily make this diy kinetic sand recipe a gluten free / allergy friendly recipe by substituting out which ingredient you need. Just follow my homemade kinetic sand recipe below – it only needs 4 ingredients!
How to Make Kinetic Sand Sensory Recipe:
Ingredients Needed:
1/2 cup flour
1/2 cup cornmeal
1 Tbsp. oil (any kind)
1 Tbsp. corn syrup
Combine 1/2 cup flour with 1/2 cup cornmeal. Then mix in 1 Tbsp. oil (any kind) and 1 Tbsp. corn syrup. That's it! If you really want to extend your experiment you can drop just a dab of food coloring gel into the oil and mix well, but don't add too much unless you want stained hands!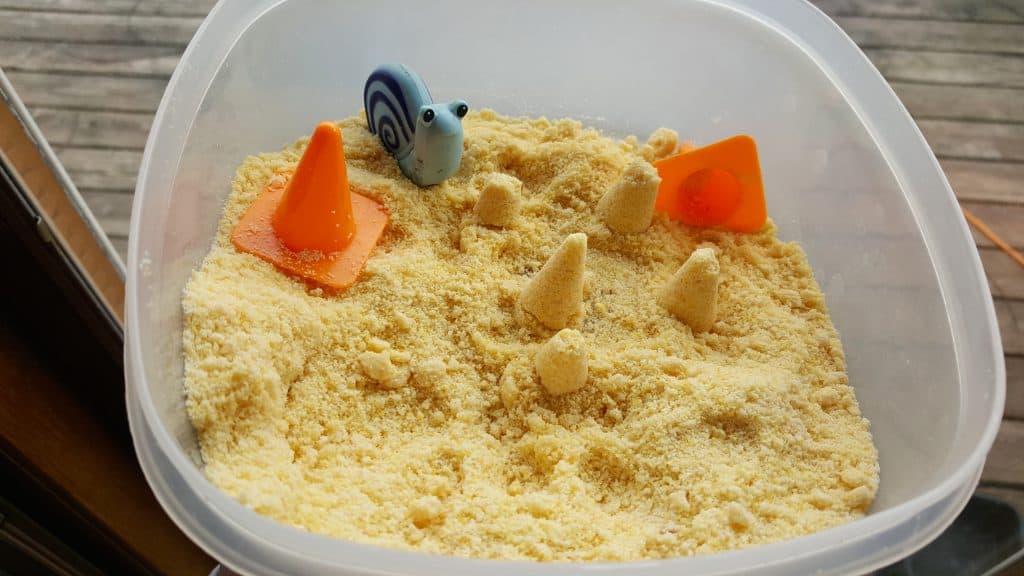 If it runs a touch on the drier side add a touch more oil in your next recipe. This stuff feels amazing to play with! I even enjoy using it while my toddler is playing!
It's a nice beach looking color which makes it fun to use for summer outdoor play. In fact once it warms up I'll be making a giant batch of this stuff for use in our sand table
on the porch.
This kinetic sand recipe works perfect too with Safari Ltd. TOOBS
which are our favorite because of their variety of species and themes as well as high quality.
This makes a GREAT NON-CANDY alternative for Valentine's Day and Easter gift basket gifts! Check out this FREE Printable "Sand Love Note" for your gifts to pass out to friends and classmates!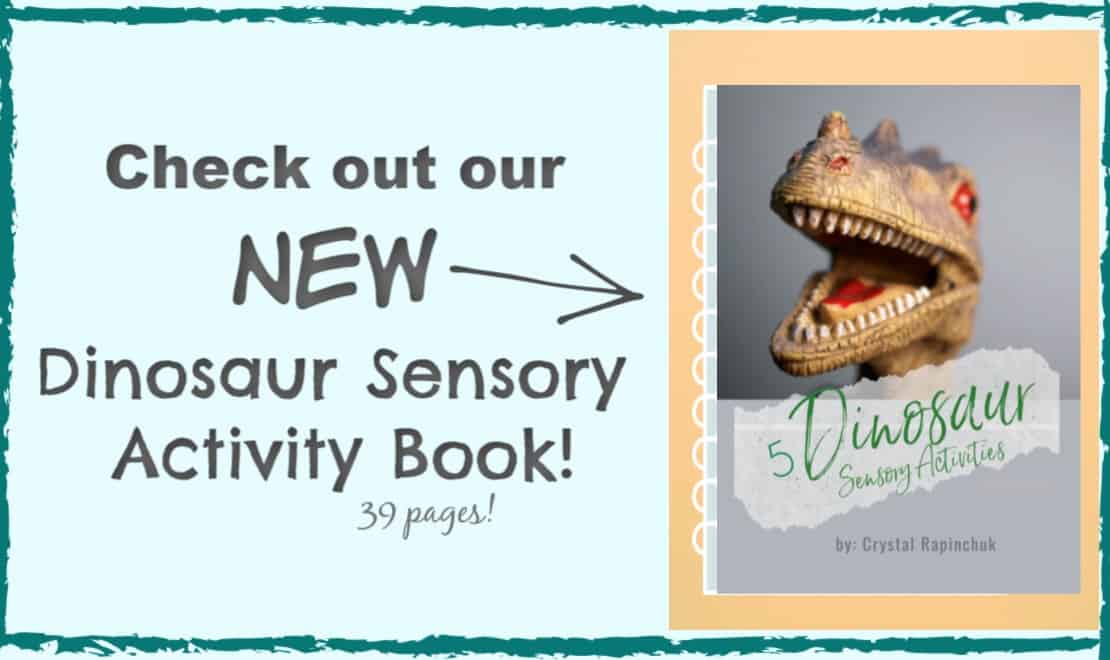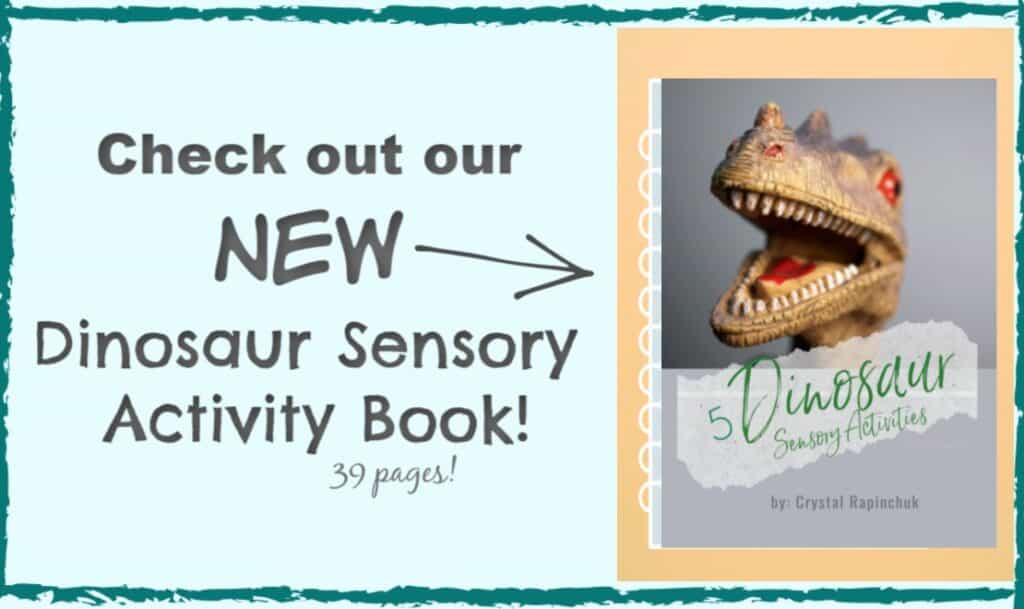 How Do I Store Kinetic Sand?
I store ours in an airtight container or Ziploc bag and kept it for months when essentially my daughter had spilled it all and had none left! In fact I keep a variety of preschool Sensory Recipes available in the house to play with that are different colors and consistencies.
I don't have time to make new recipes every time we play so I really focus on those I can make once and keep for a long time!
Our Snow Sensory Alternatives also last in airtight containers as long as you want them!
Is it Safe for My Toddler to Play with Kinetic Sand?
This homemade kinetic sand recipe is safe for toddlers since it is made with kitchen ingredients and is non-toxic! If your child puts some in their mouth it won't hurt them! This makes it taste safe and is even a fun project for older kids to make.
Check out our art sand project:
Other Activities for Kids: