5 Ways to Decorate with Pretty Papers
This post may contain affiliate links, view our disclosure policy for details.
5 Ways to Decorate with Pretty Papers
By Kelly Rae Smith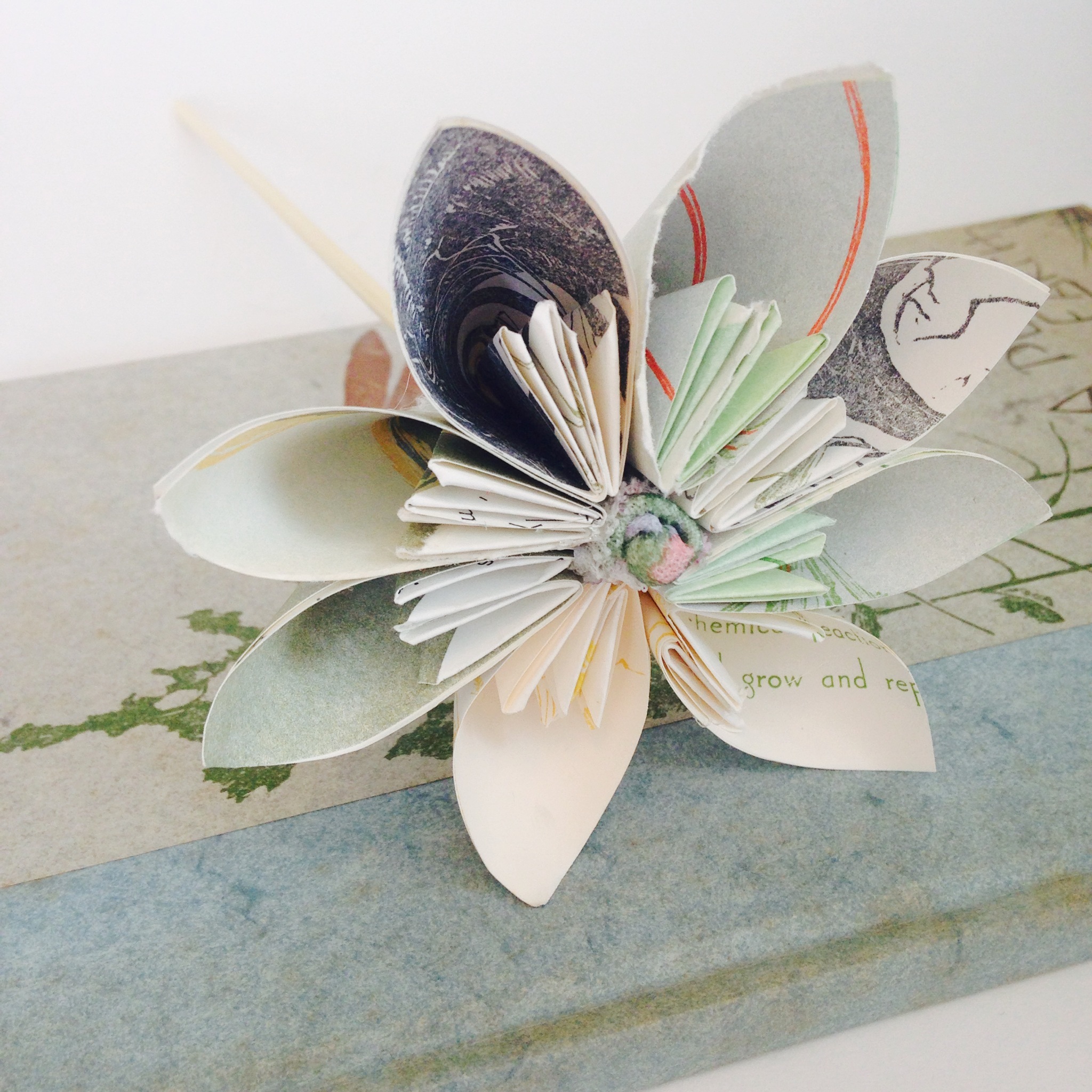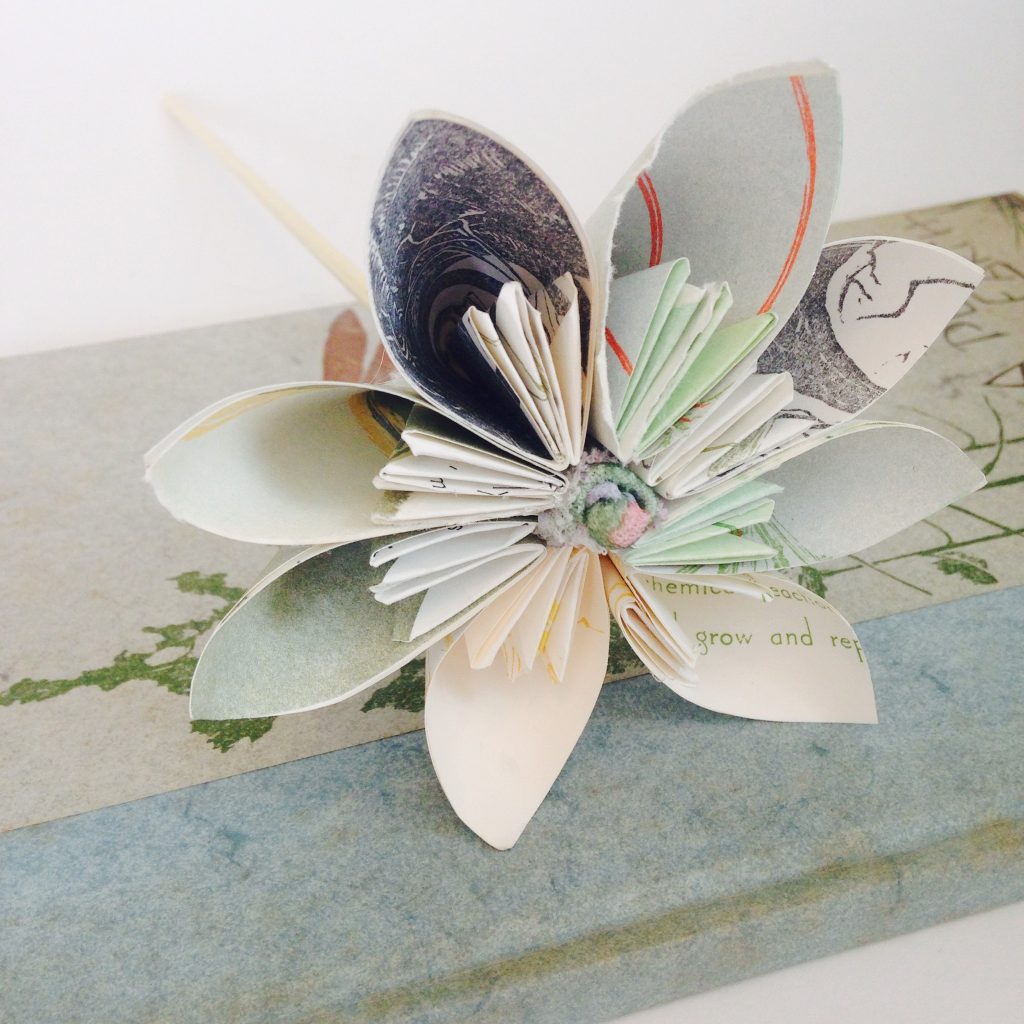 Serious DIYers know that nearly any kind of paper can be used for getting crafty. From book pages and maps to sheet music, pretty papers are always great for wrapping presents and making cards, but you can also put them to use as cute and quirky home decor. Here are five easy and affordable ways to use paper to create decorative art inside your home. Let's start with one of my favorite DIYs: everlasting origami flowers.
DIY: Everlasting Origami Flowers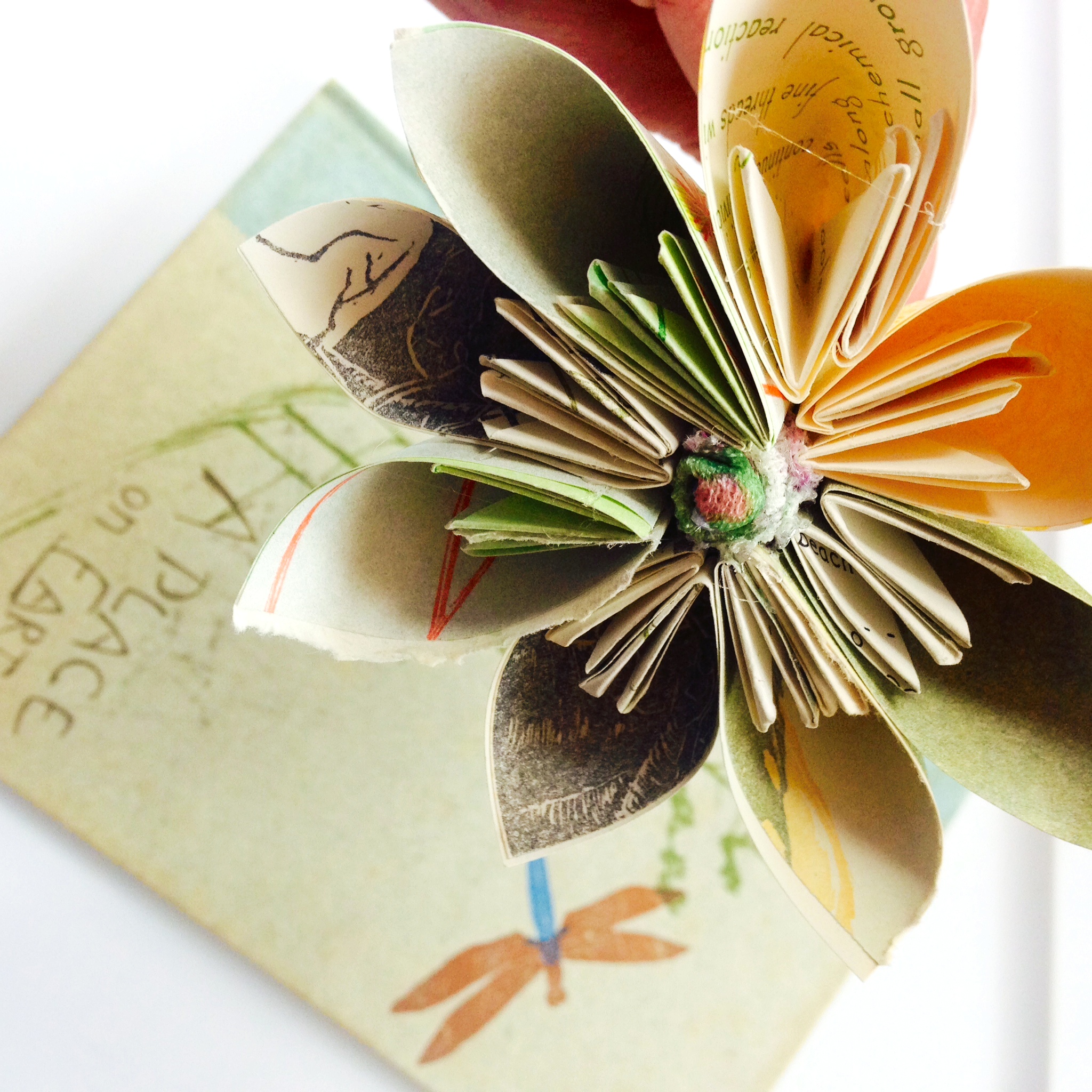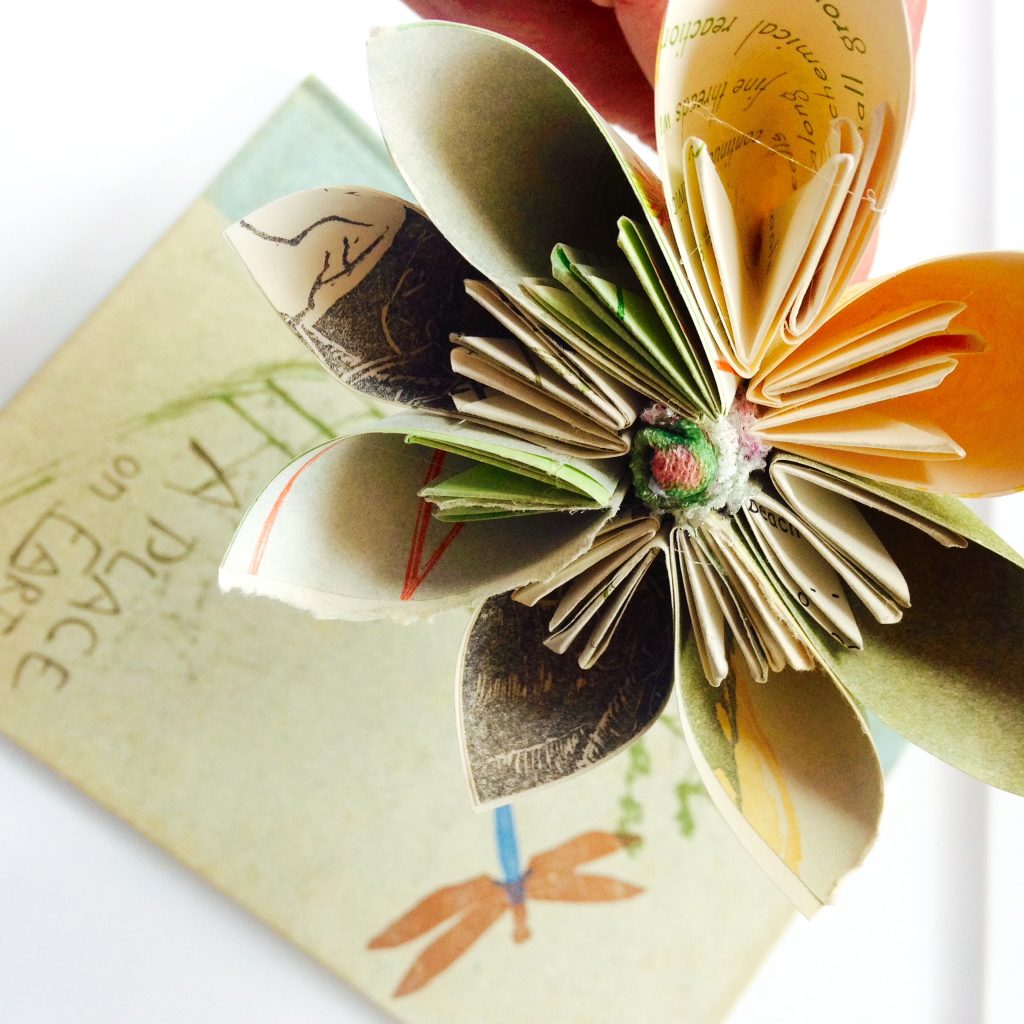 Decorating your home with a paper flower here and there can add a wonderfully whimsical touch to your decor. Pretty paper flowers are great for placing inside a vase or two, but I also like to glue them to the corner of a thrifted frame to give it a new look. Here's what you'll need: Paper, scissors, and a glue gun. That's it! For this project, I used eight petals on the flower, so I cut out eight squares of paper. I used the pages of a beautifully illustrated poetry book I found at a thrift store, but you can use any paper you like. Be sure each square has equal sides. For best results, use 4.5 x 4.5-inch squares. Use these images below to take you through each step. Once you get the hang of your first petal, the rest are super easy.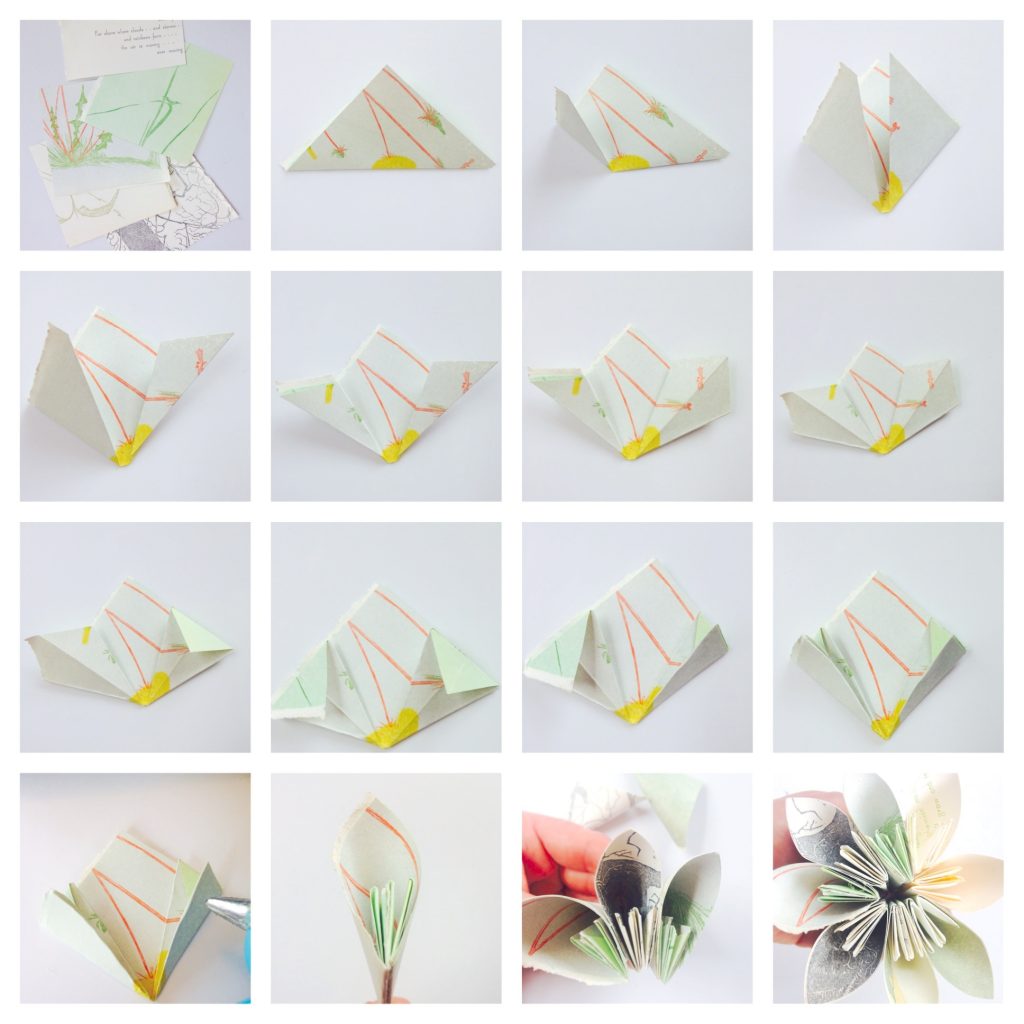 When your flower is complete, use the glue gun to attach it to the corner of a frame. Or, should you decide to place it in a vase, simply use a skewer as the stem. For my stem, I glued vintage fabric scraps to the flat end, dotted the tip's sides with glue and then eased the skewer through the flower from the top.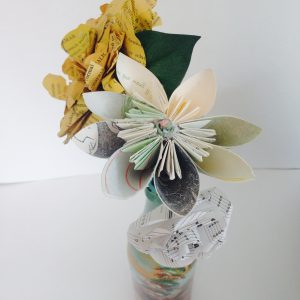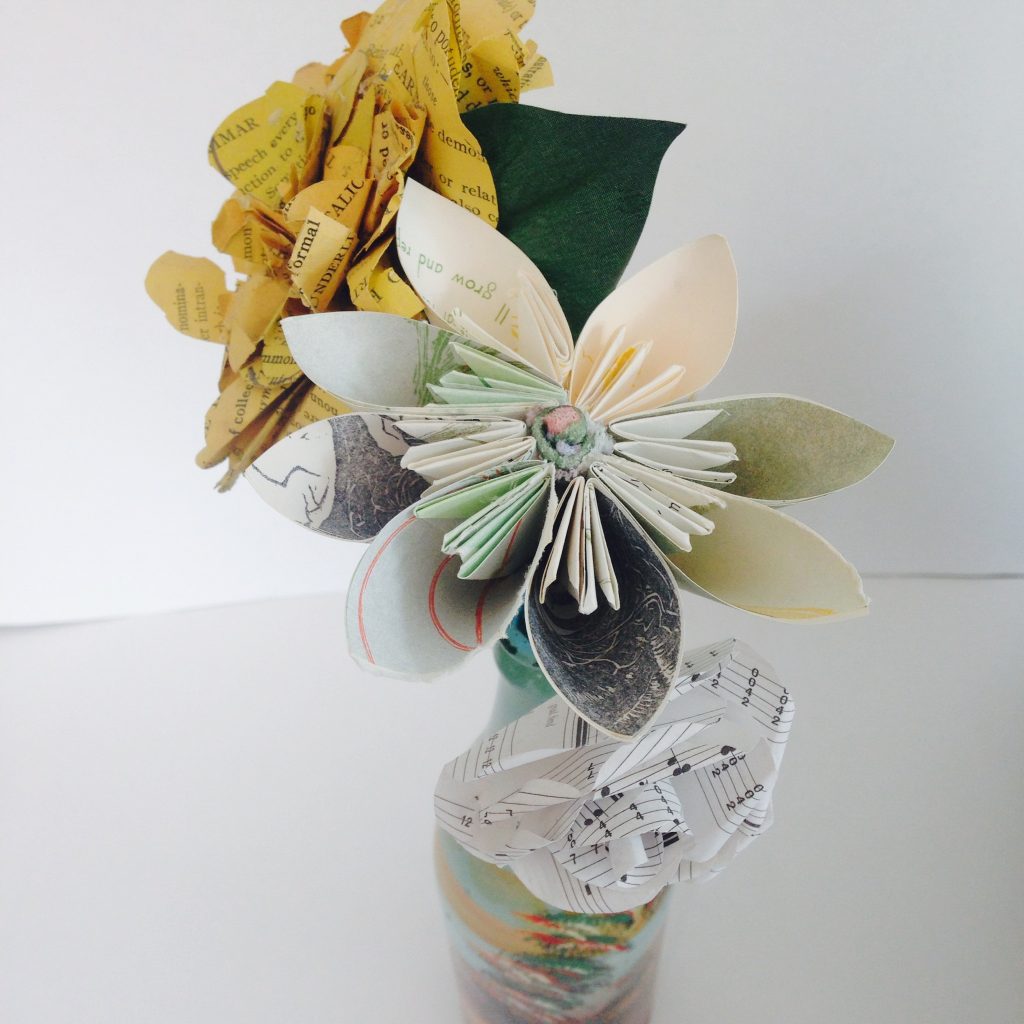 Framed Papers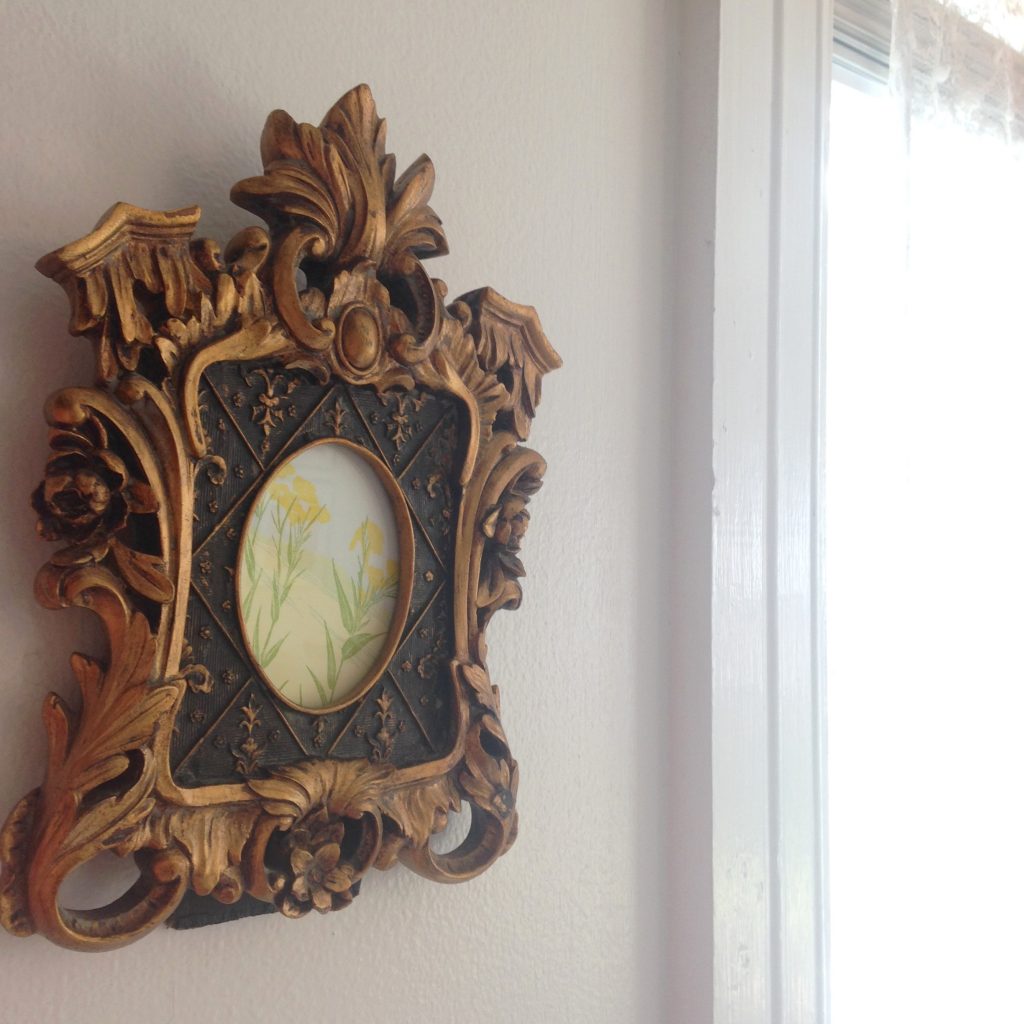 Not only is pretty scrapbook paper a great makeshift photo backdrop, you can also simply frame a particularly lovely passage or image in a book. With this frame, I chose an illustration from a book. Using the frame's glass, I focused in on the exact angle desired before I began cutting out the page.
Paper Garland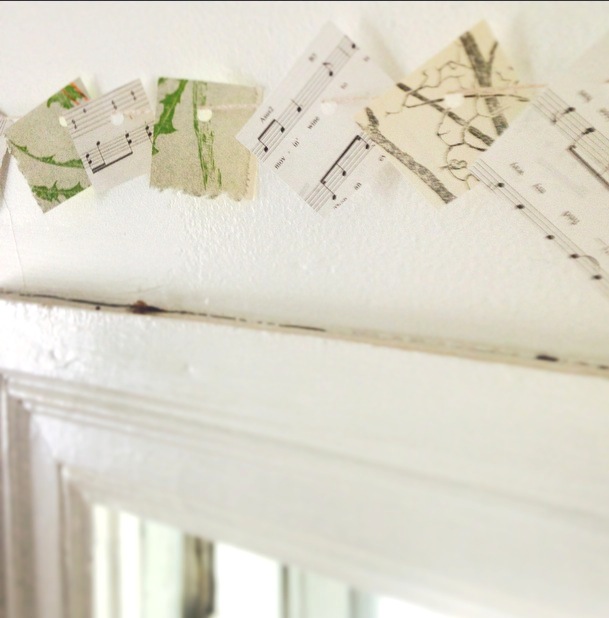 You don't have to wait 'til Christmas to decorate with garland! I decided to use the scraps from my paper flower to create a unique piece of wall decor. Alternating between the colorful illustrated papers and the squares of sheet music from previous projects, I arranged the paper bits onto a strand of twine. Although you can place it just about anywhere — above a bed, a window or a desk — I decided to place it above our back door.
Book Covers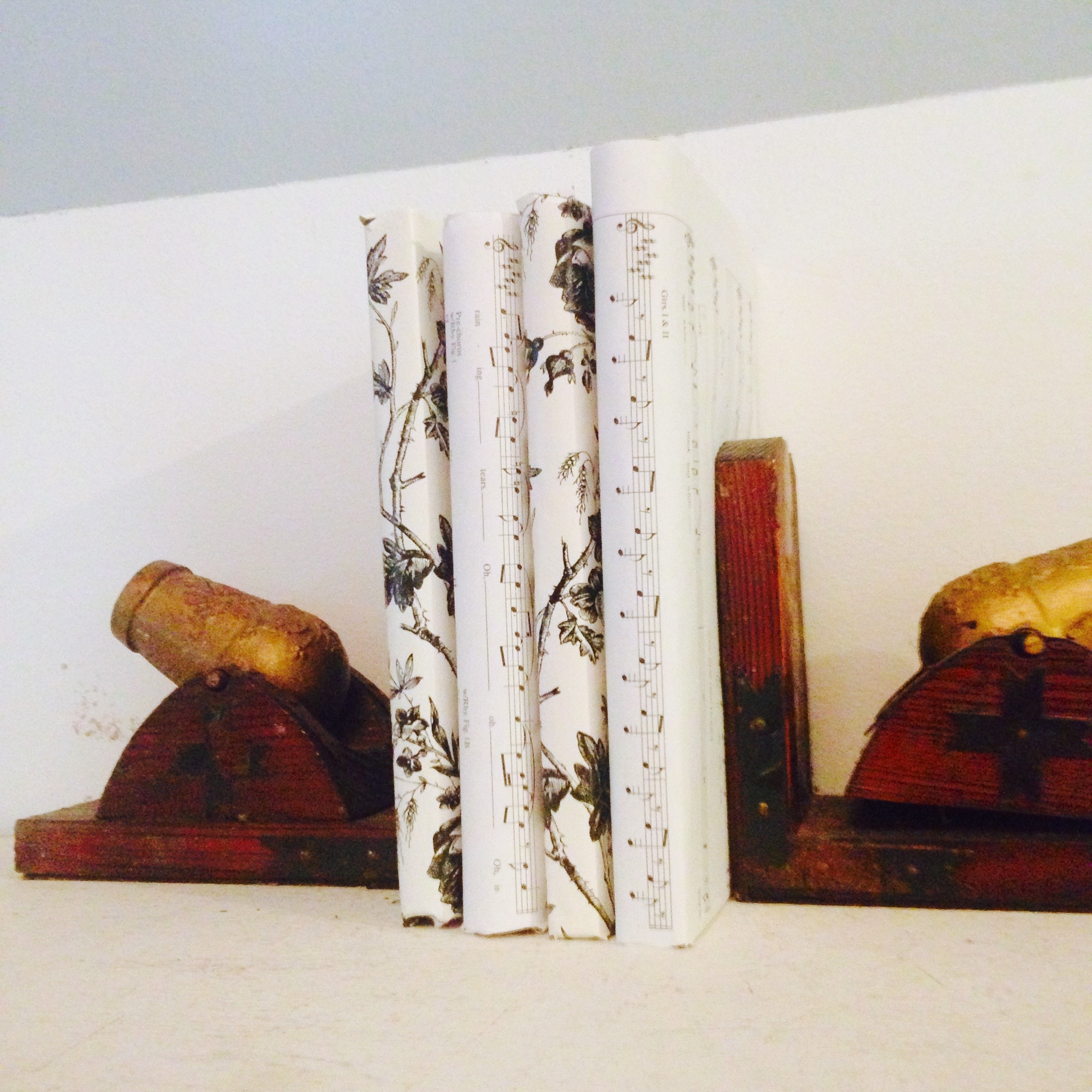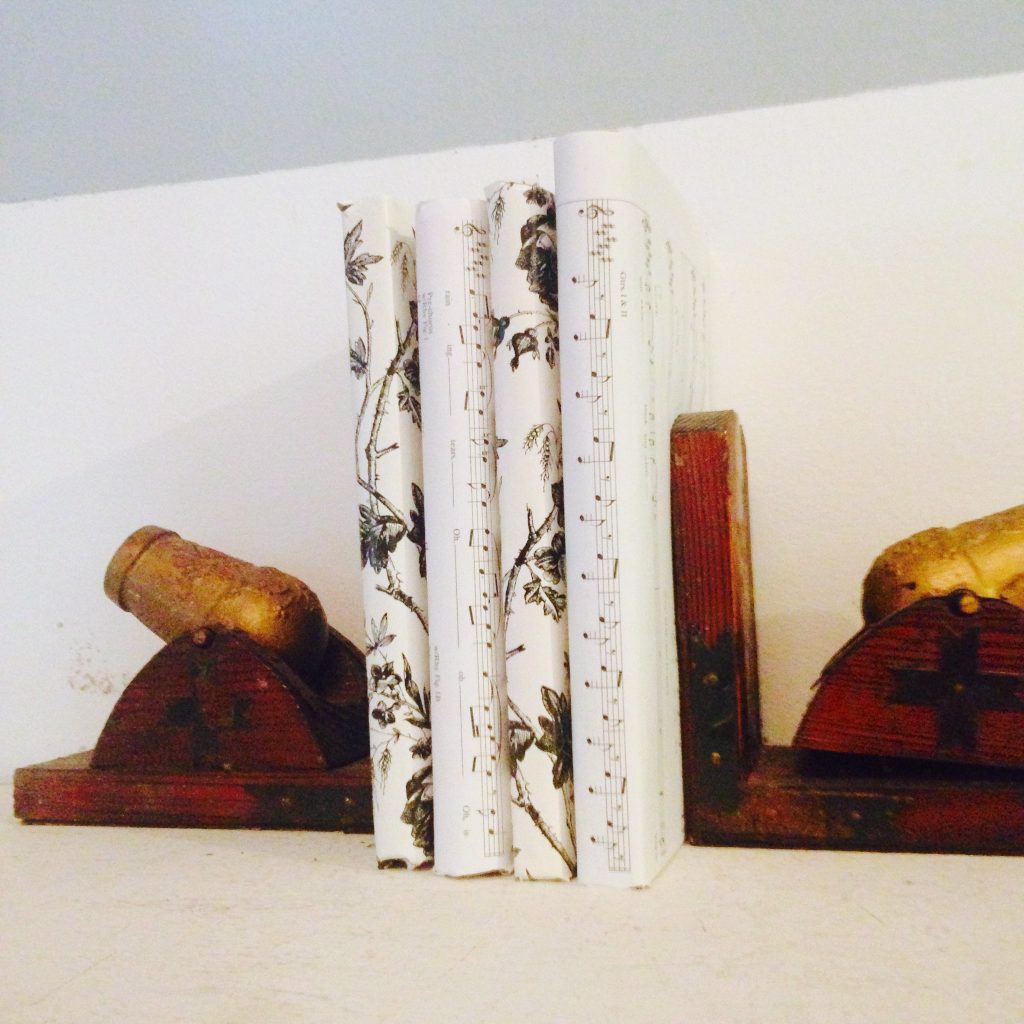 Get rid of all of your unsightly book covers and replace them with pretty papers! Whether it's sheet music, stationery paper or actual book pages, an adorably covered book or two will help give your space a more uniform yet unique look.
Shelf Decor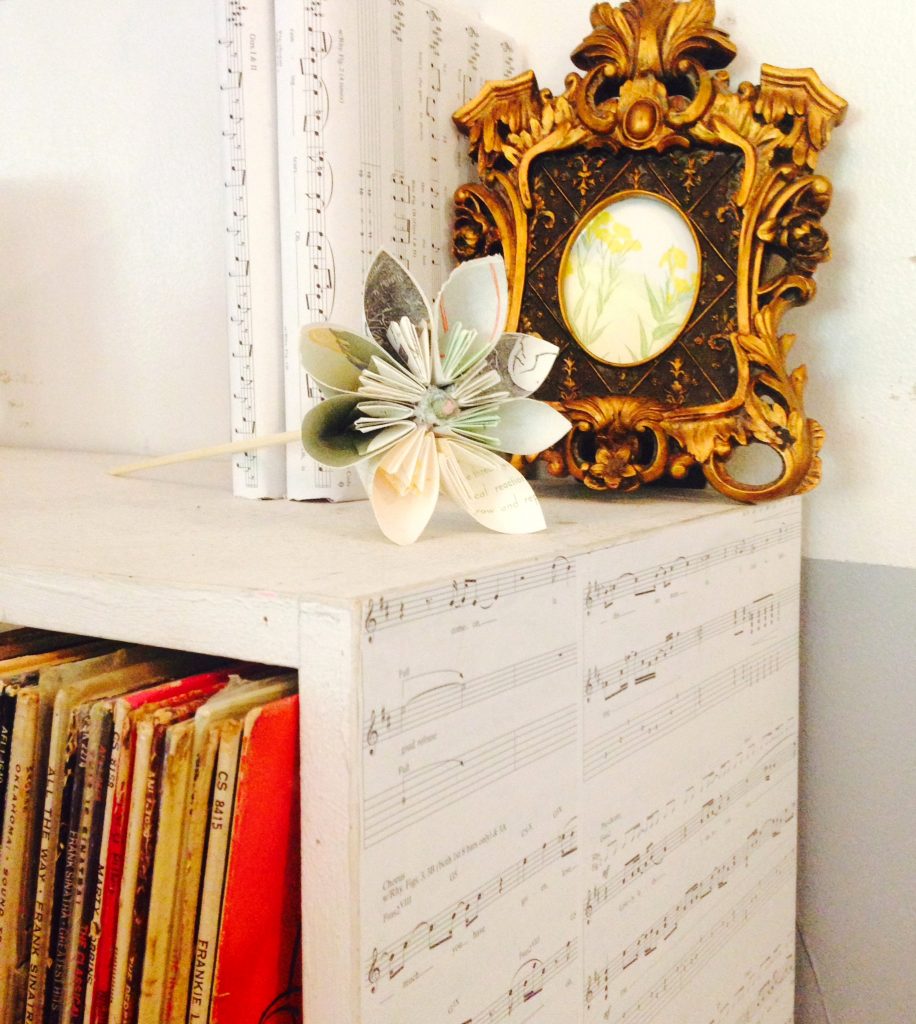 You've already covered your books, so why not your shelf as well? I decided to cover the sides of a white shelf I thrifted, but you could also Modge Podge pretty papers along the back walls of a bookcase.
Have you ever used paper to decorate your home? Please share your ideas in the comments!
Kelly Rae Smith is based in Charleston, S.C. and writes for Shutterfly.com. She loves sharing ideas on crafts projects including creative ways to use personal photos and papers in home decor.