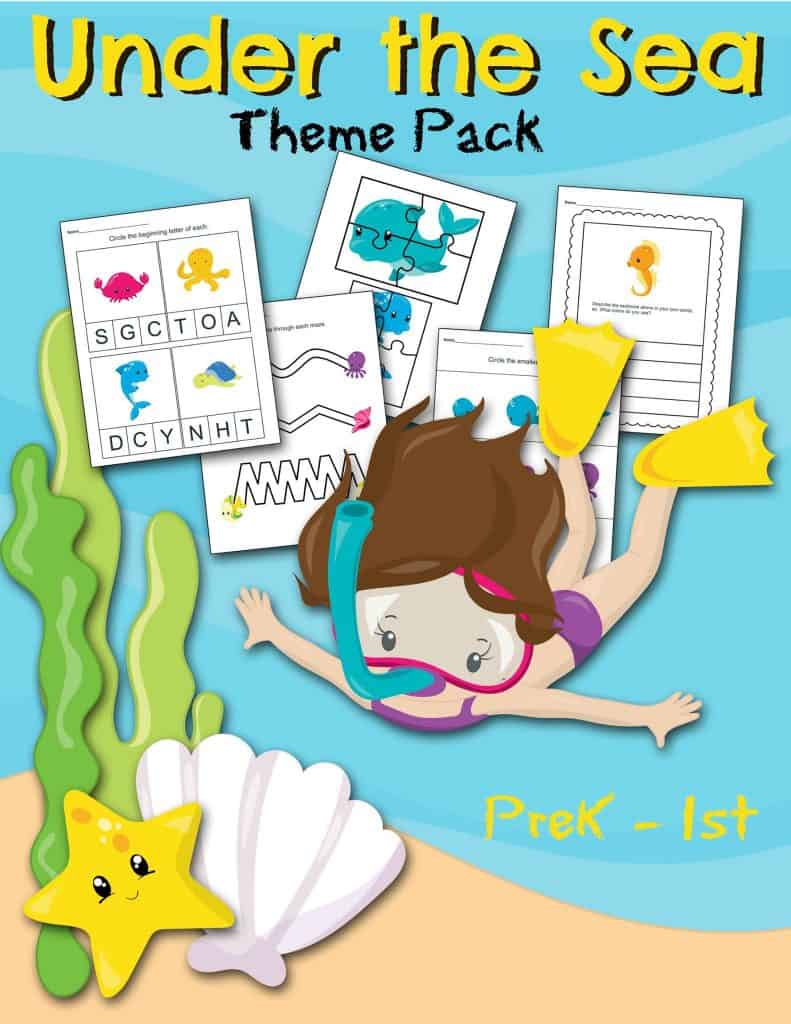 Under the sea and ocean themed fun is so exciting for kids whether it's the middle of winter or in the heat of the summer! This FREE Under the Sea Printable set is great for preschool and kindergarten and includes basic pages like tracing, first letters, bigger/smaller, a simple writing prompt and a "cut" your own puzzle!
Here are a few other great Under the Sea / Ocean themed Crafts & Activities for kids:
Shark Sensory Jar
Healthy Under the Sea Snack
Sand dollar Sugar Cookies
Jellyfish & Bubbles Decor / Photo Backdrop
Easy Octopus Wall Creature
Submarine Bulletin Board
Submarine Reading Corner Box
Jellyfish Hanging Bowls
Ice Melt Sensory Play
Soapy Sea Foam Sensory Play
Oil Spill Preschool Play
Check out some more of our other themed preschool printables below!
Share the post "FREE Under the Sea Themed Preschool Printable Worksheet Set"