NO SEW Shark Puppet Craft Tutorial for Shark Week
This post may contain affiliate links, view our disclosure policy for details.
This NO SEW Shark Hand Puppet is SUPER easy for both kids and adults to make! If you made our no sew Shark Plush toy or our no sew Shark Blanket then this is the perfect trifecta!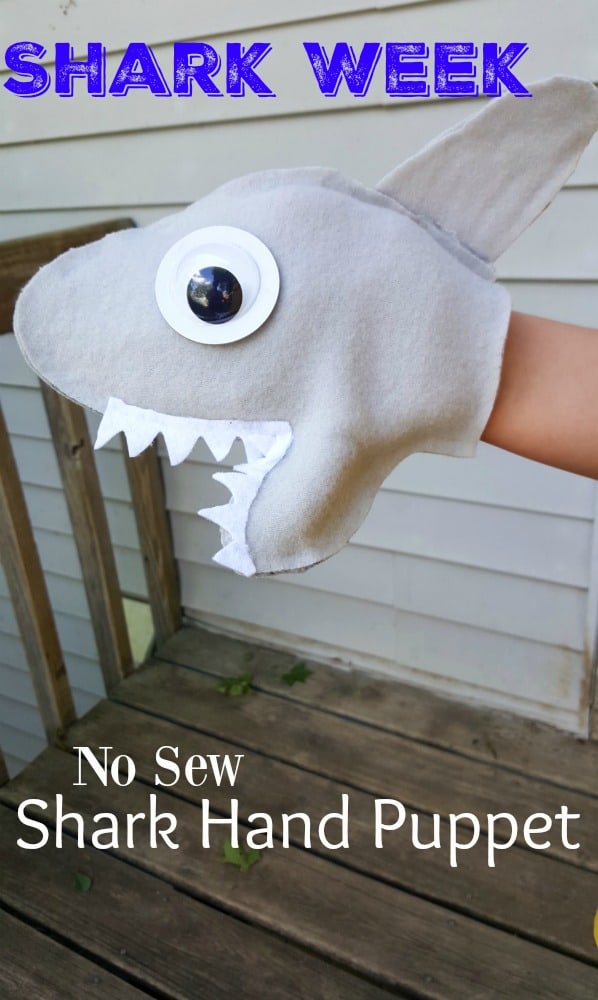 Shark Week – I'm still at it! Why you ask? Not only because we LOVE Shark Week but also because I need a couple weeks to pull this stuff all together!! Every year I say I'll have SO much time in the summer but I swear I'm busier than I am during the school year!
No Sew Shark Hand Puppet Materials: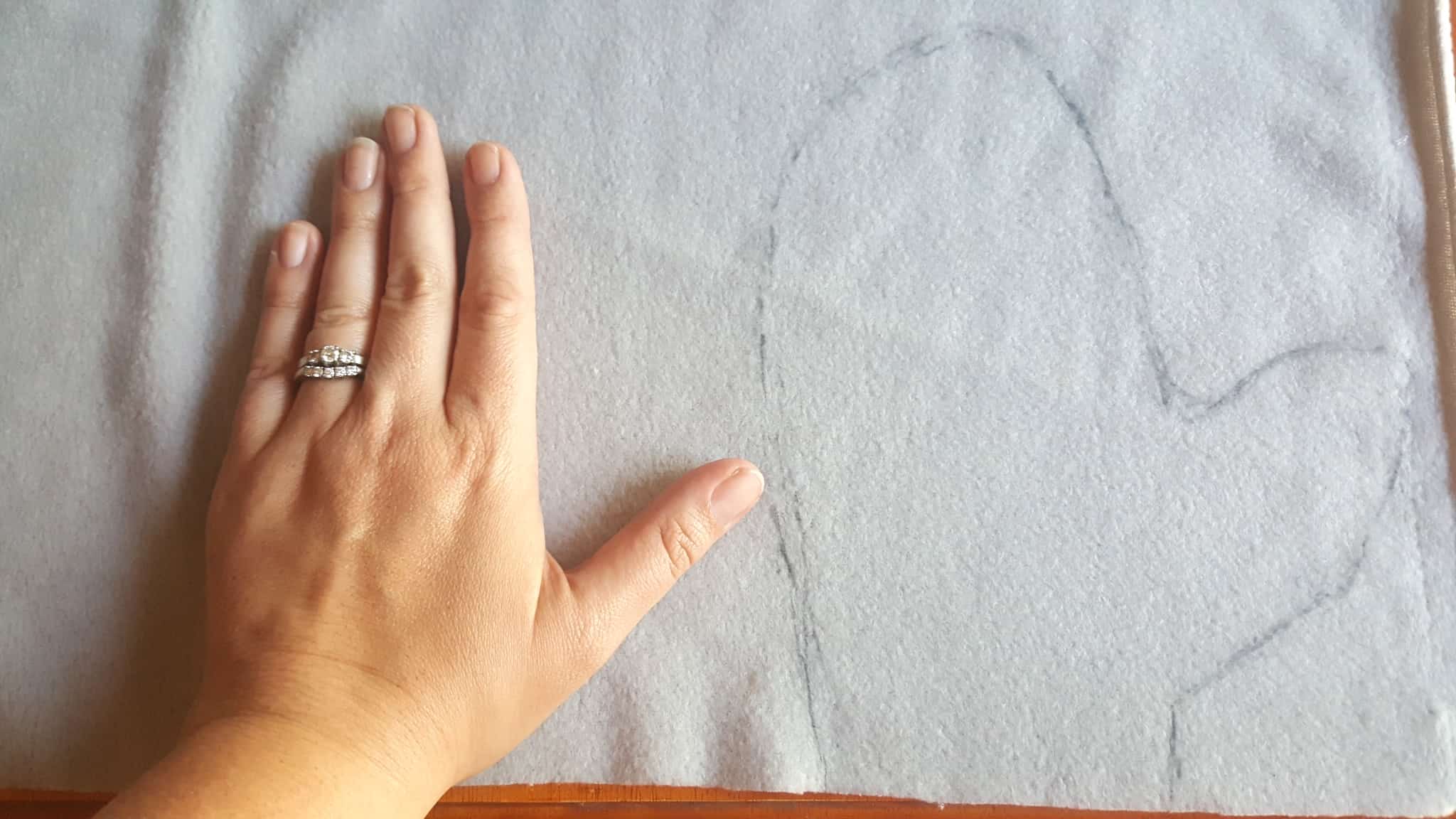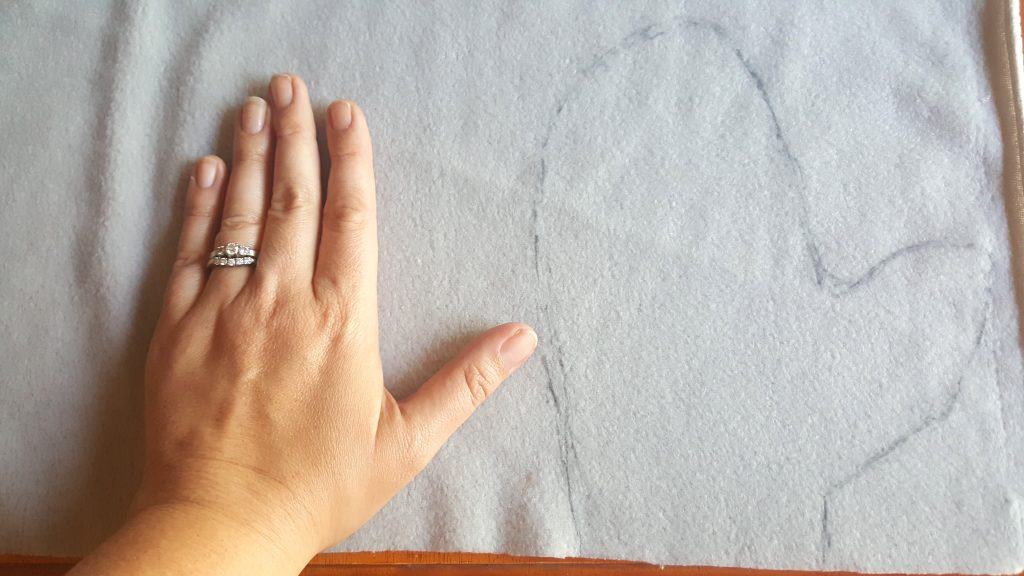 You can use the craft sheets of felt but I purchased it by the yard at Walmart since it was cheaper (and softer!). Lay your felt on a hard flat surface like a table and make sure you have two sheets laying on top of each other. You'll need two "hand mitts" for each shark hand puppet.
Directions:
Using your sharpie marker lightly trace around your hand as shown above forming a glove type shape. Leave extra room around your hands to make the mitt a little larger than your hands.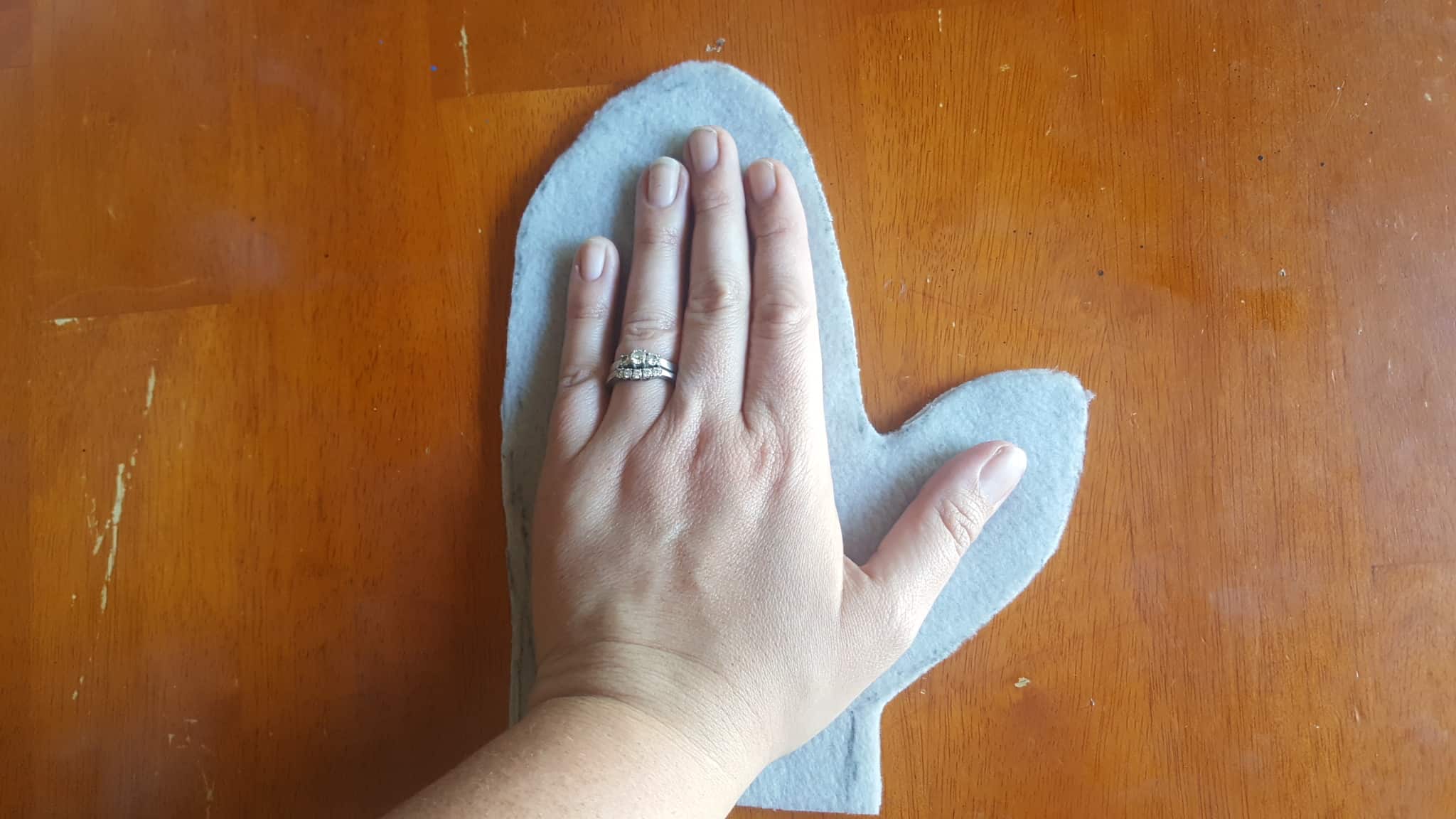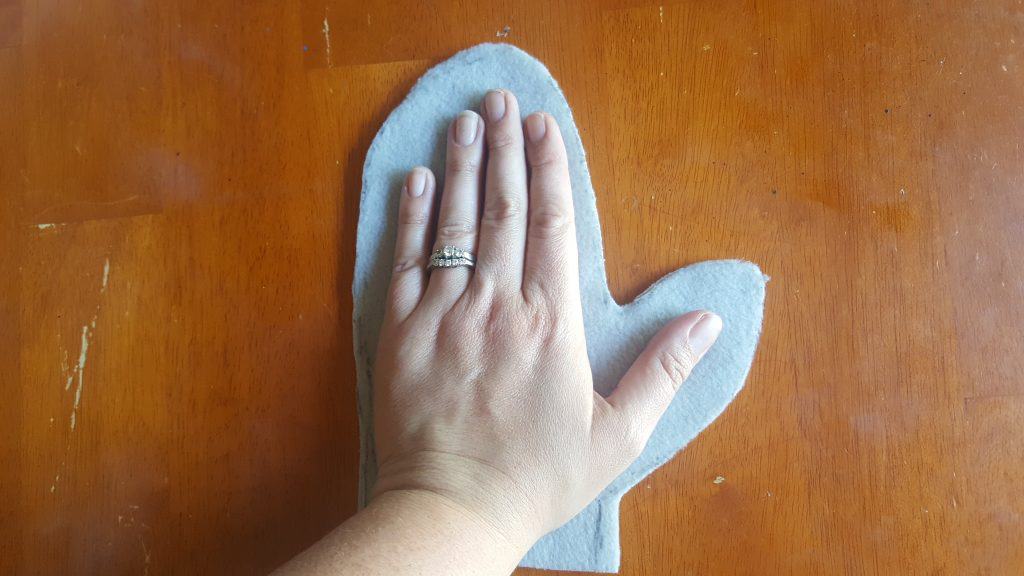 2. Cut the hand mitt out of your felt pieces and flip the material so the Sharpie marker lines are inside the mitt.
3. Using your hot glue
glue the edges of the mitt together leaving the arm hole open.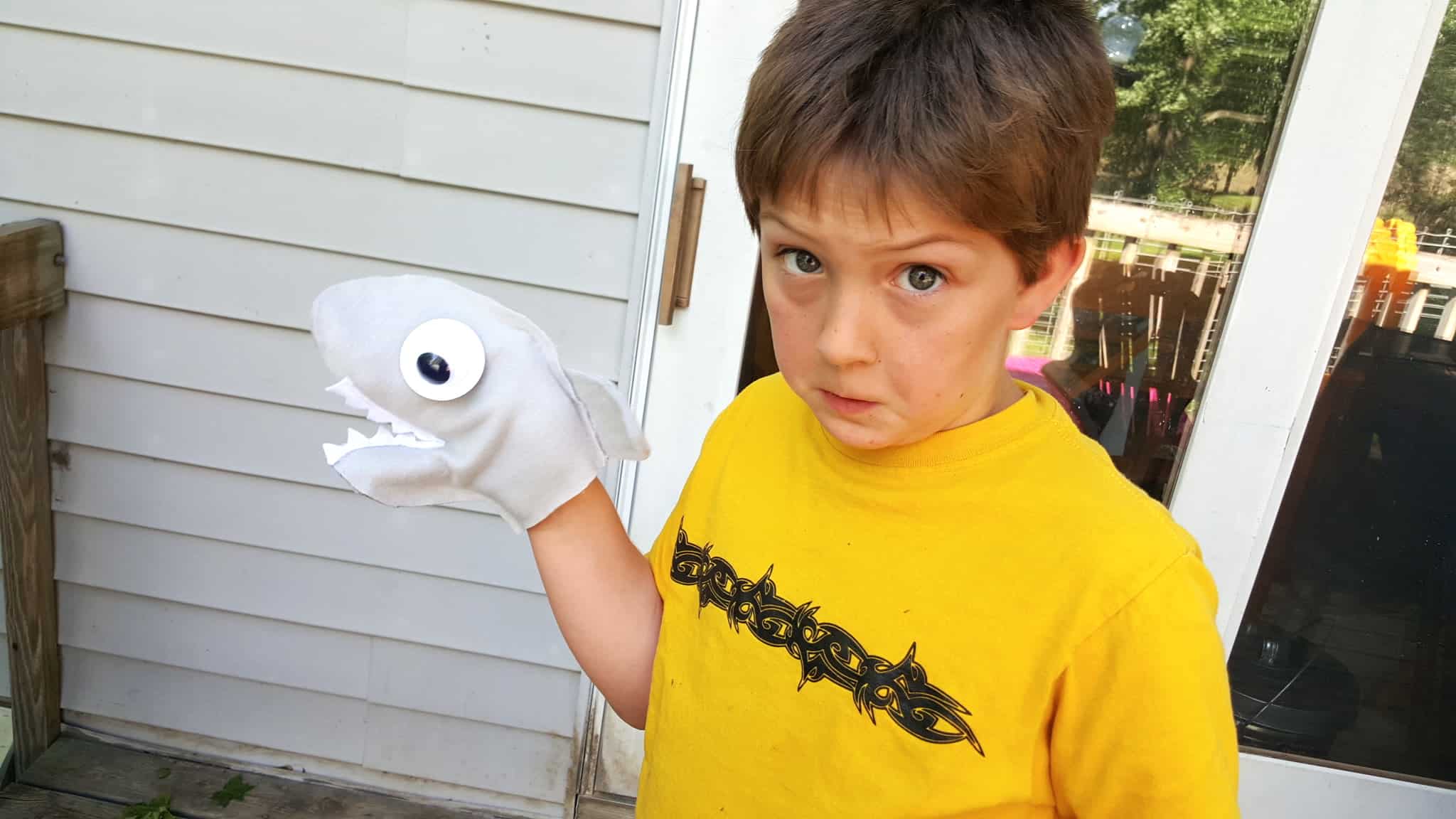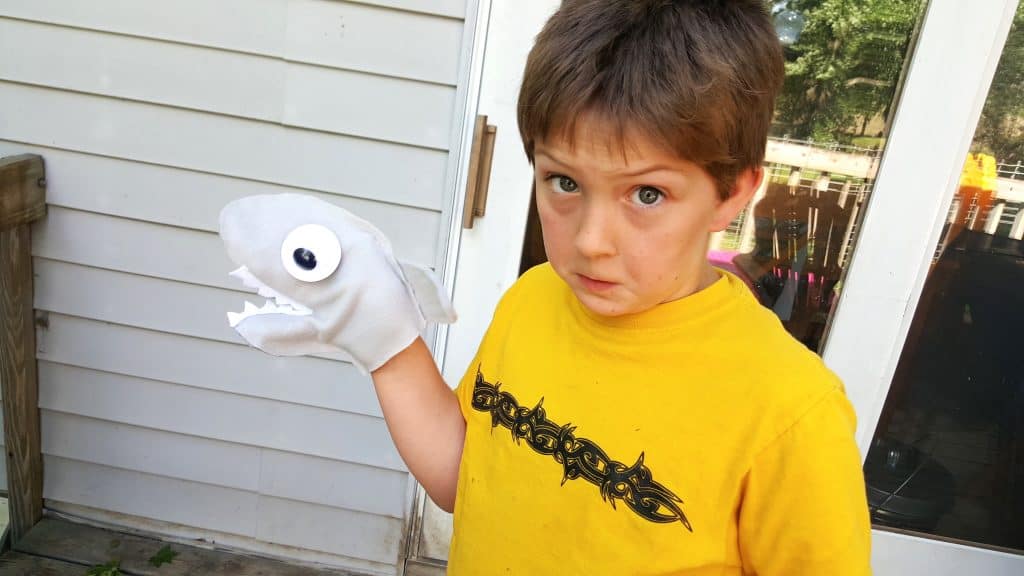 4. Next glue on the large googly eye
, a fin shaped piece of grey felt, and some teeth cut from the white felt.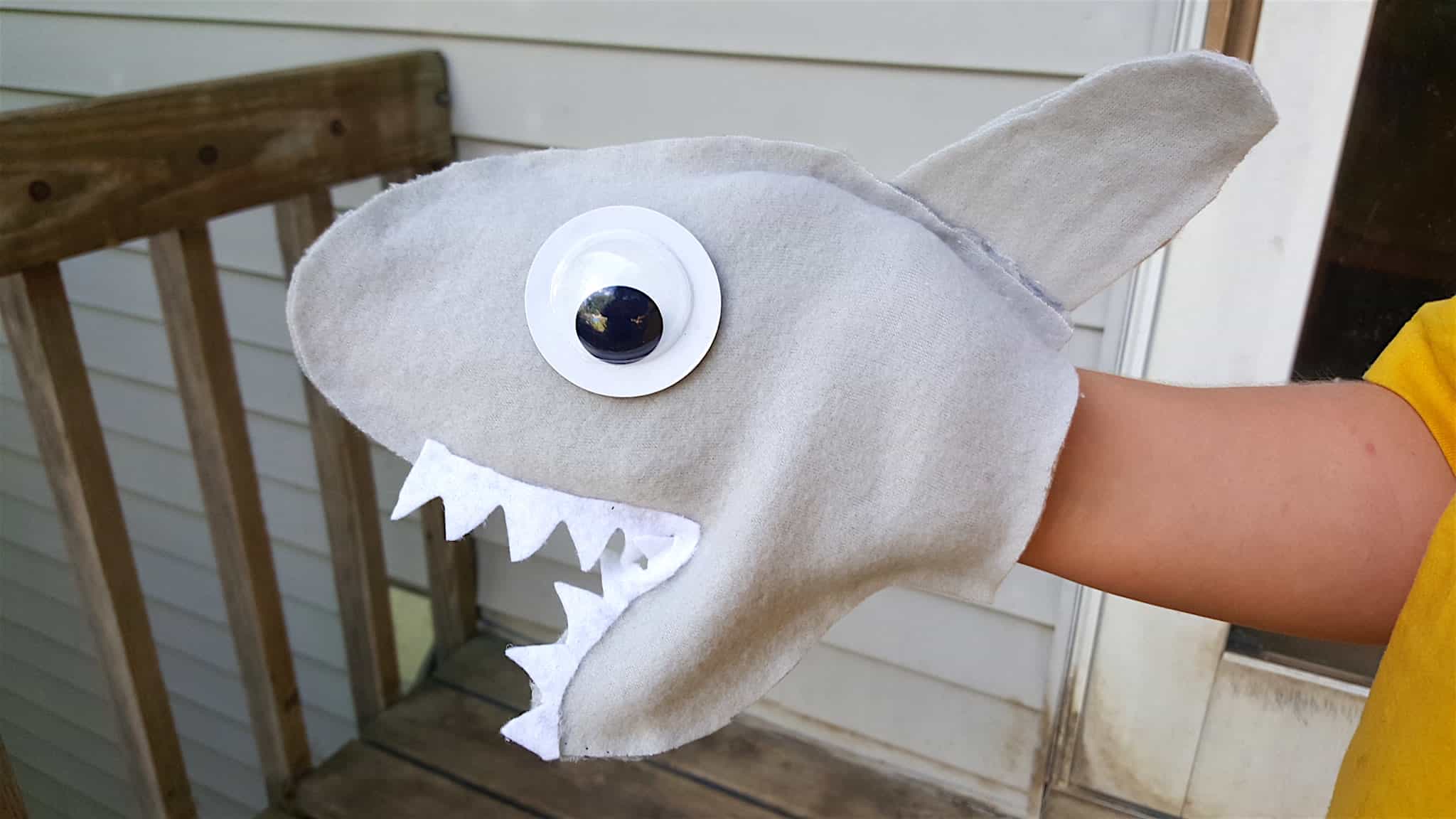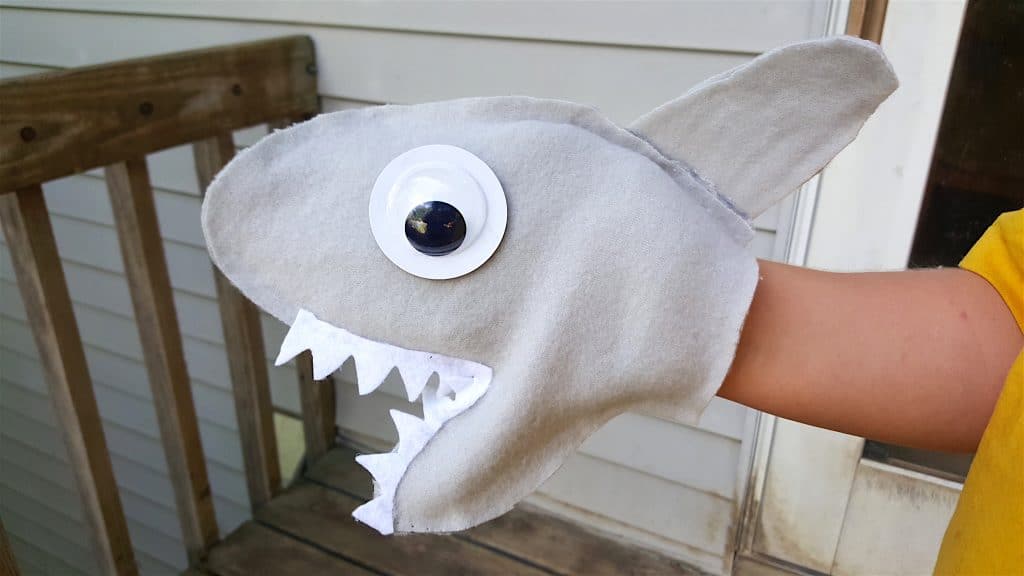 Here's an up close so you can see what our Shark Hand Puppet looks like! Cute isn't he? You definitely have to use it while reading through the Discovery Channel's SHARKOPEDIA and watching Shark Week episodes on TV!

Here are some more of our Shark Week Posts:
No Sew Shark Plush Toy
Shark Marshmallow Treats
Jello Shark Shooters
Shark Doughnut Bites
Ocean Shark Sensory Jar
Shark Ice Cubes
Shark Snack Cup
Nautical Beach Drink
MORE Shark Week fun tutorials here: