Puppy Chow Snack Mix Recipe Idea for Dog Lovers!
This post may contain affiliate links, view our disclosure policy for details.
WOOF WOOF! We've been celebrating "pawsitivity" and puppies all week in collaboration with The Pack and Amazon Prime Video! It's an awesome new reality TV series for families showcasing pups and their owners competing in challenges all around the globe! Since we're looking forward to some quality family time watching the series we created this EASY puppy chow snack mix recipe – for humans!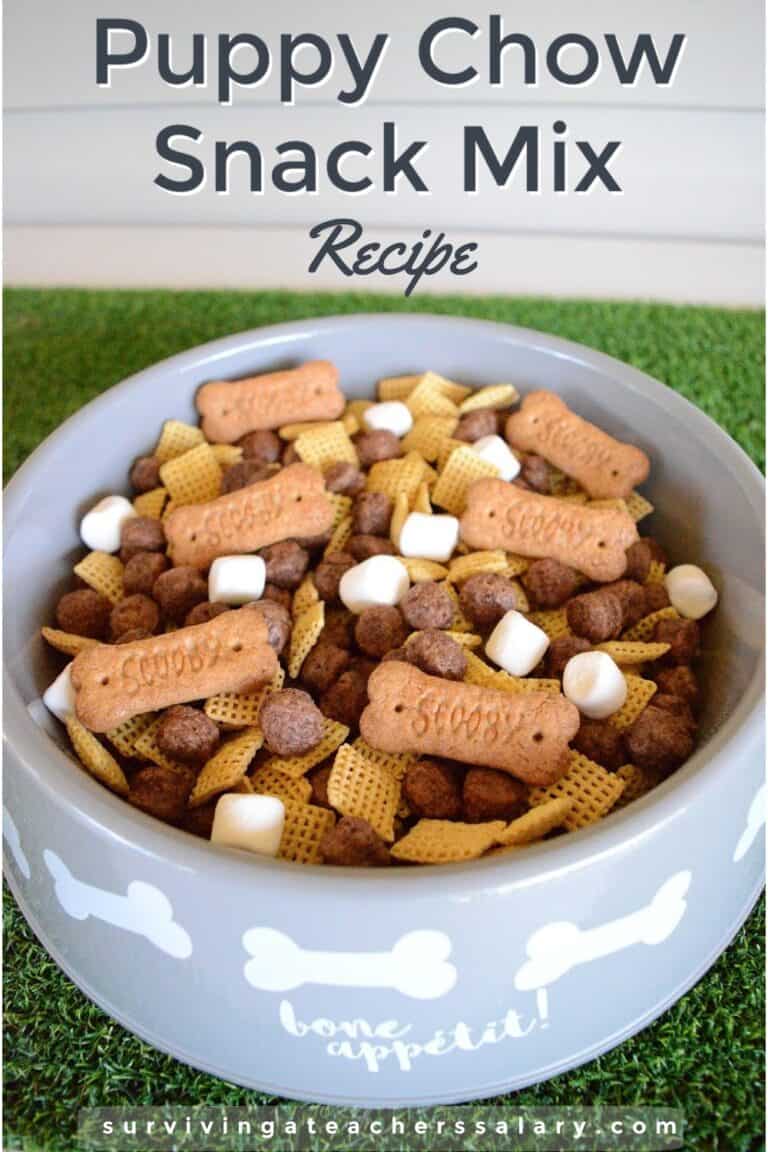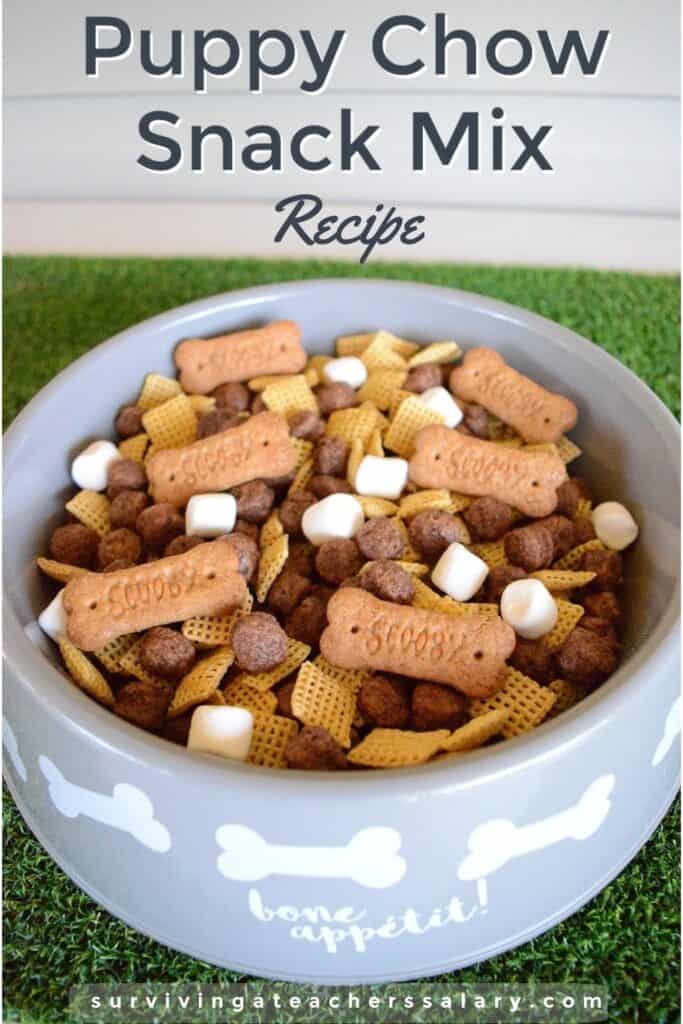 We have made the delicious puppy chow that we all know and love with powdered sugar and chocolate, but we needed an extremely QUICK and simple recipe for puppy chow that we could throw together as the The Pack is starting on the TV! (And one with less sugar!)
So let's get started – this will literally take you just a minute or two to put together and can be finished while everyone is grabbing their drinks!
The recipe below can be made gluten free AND dairy free by simply leaving out the Scooby Snacks.
*This recipe is intended for human consumption – NOT for dogs!
EASY Puppy Chow Snack Mix Recipe: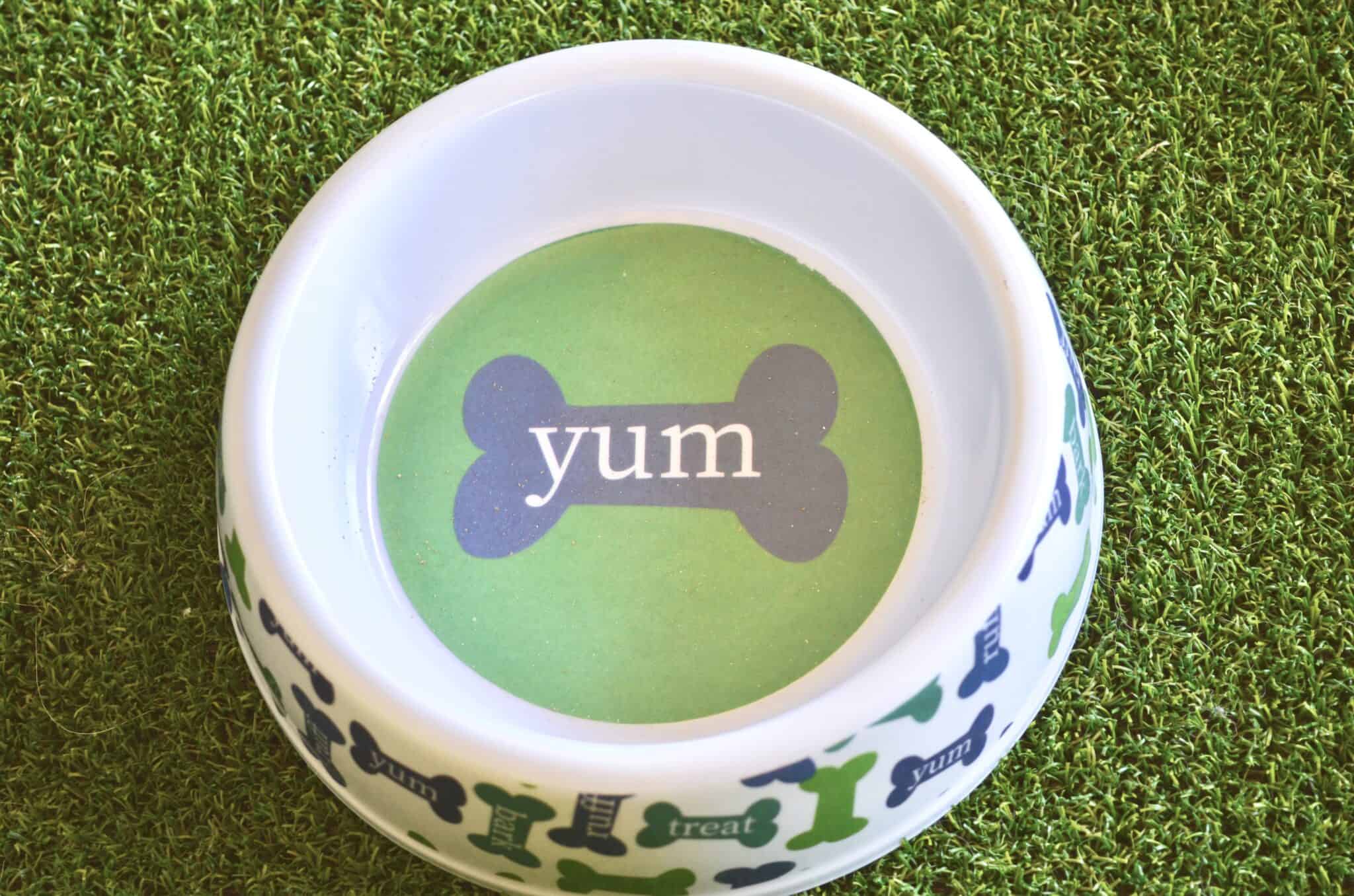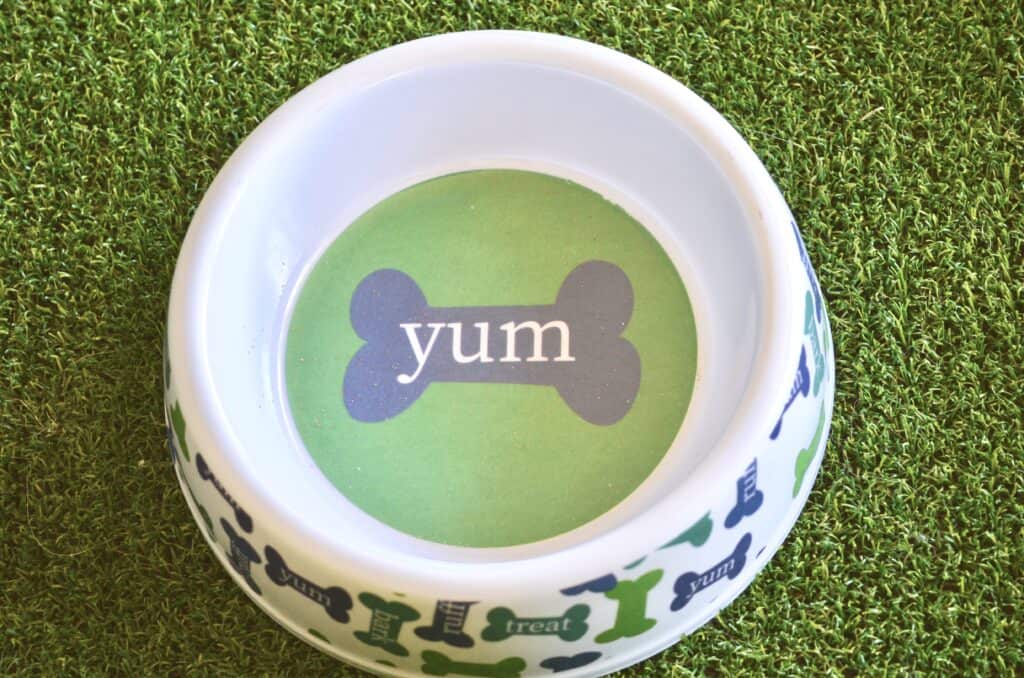 Totally optional – but we started our fun puppy-centered snack by grabbing a few (clean!) puppy bowls! You don't have to but it made our snack mix a little more fun with the kids! It's a great idea too if you're doing a birthday party too!
Puppy Chow Ingredients:
Chex mix cereal

Chocolate cocoa cereal

Mini Marshmallows

Optional – Scooby Snacks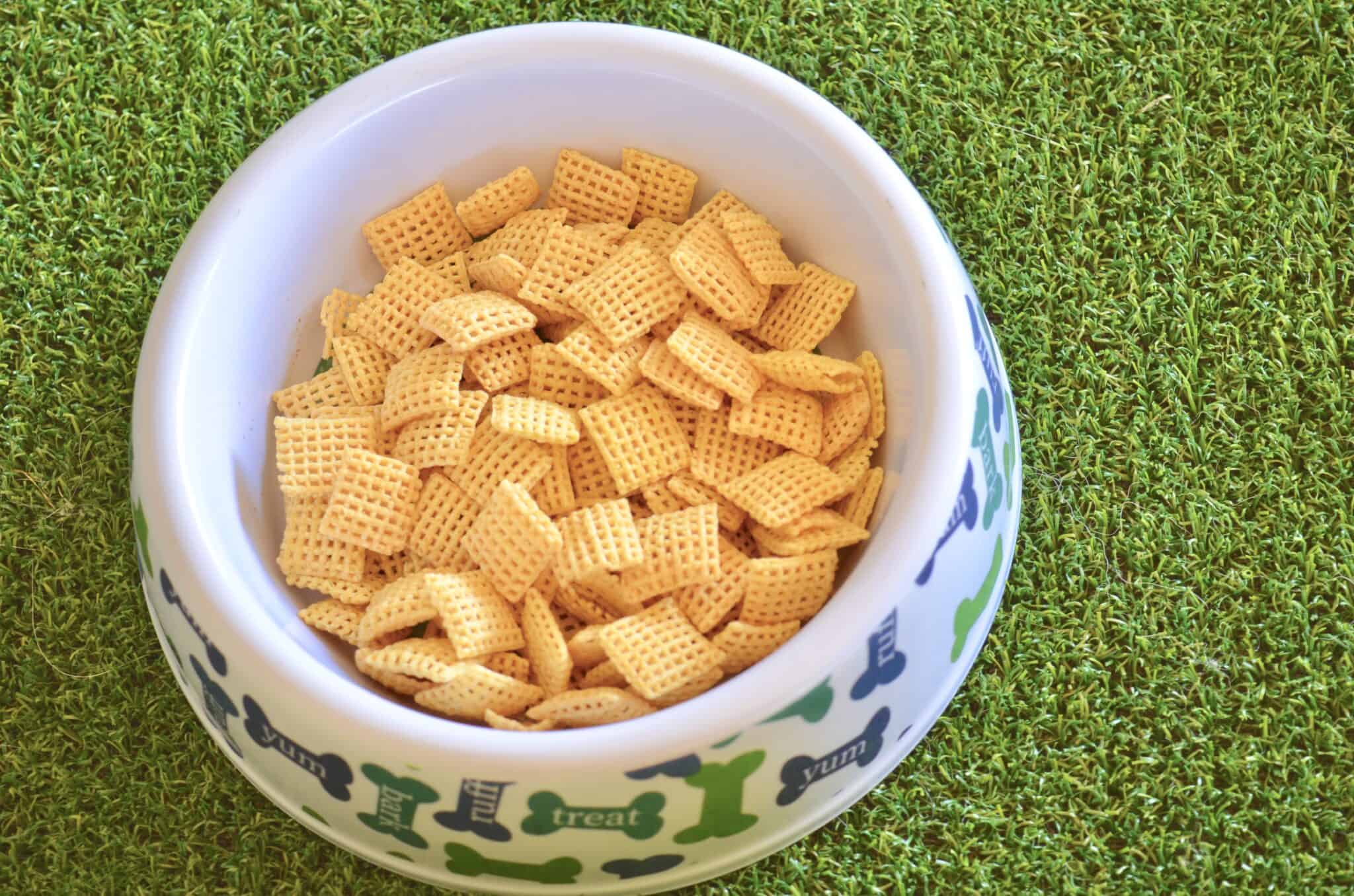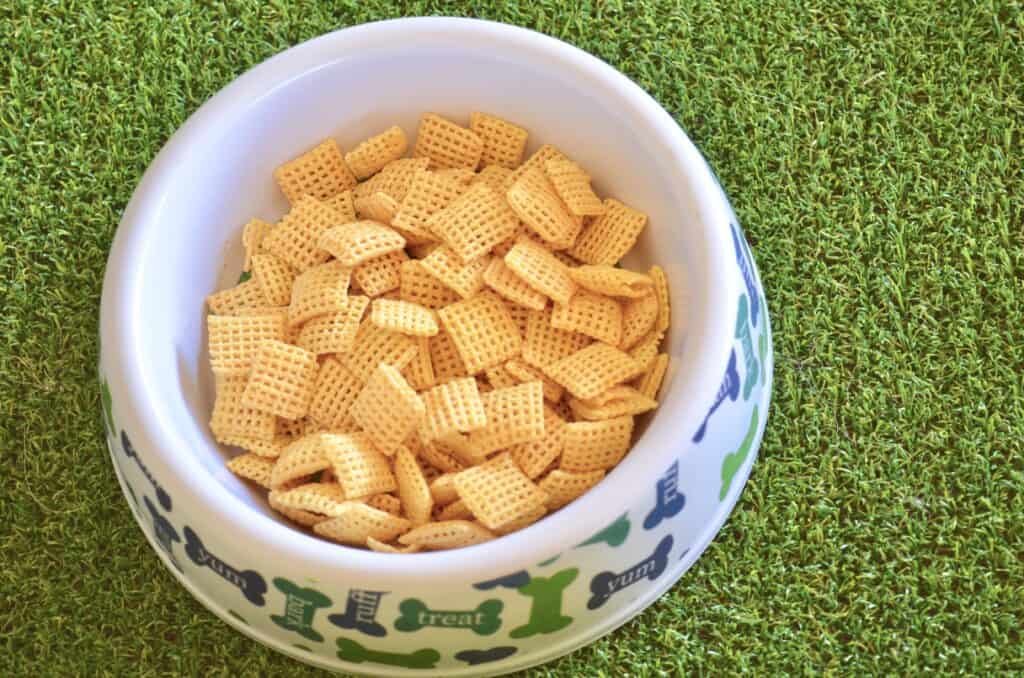 You can choose to pre-mix everything or literally just open your bags of food and dump them in each snack bowl. We started with a basic Chex cereal.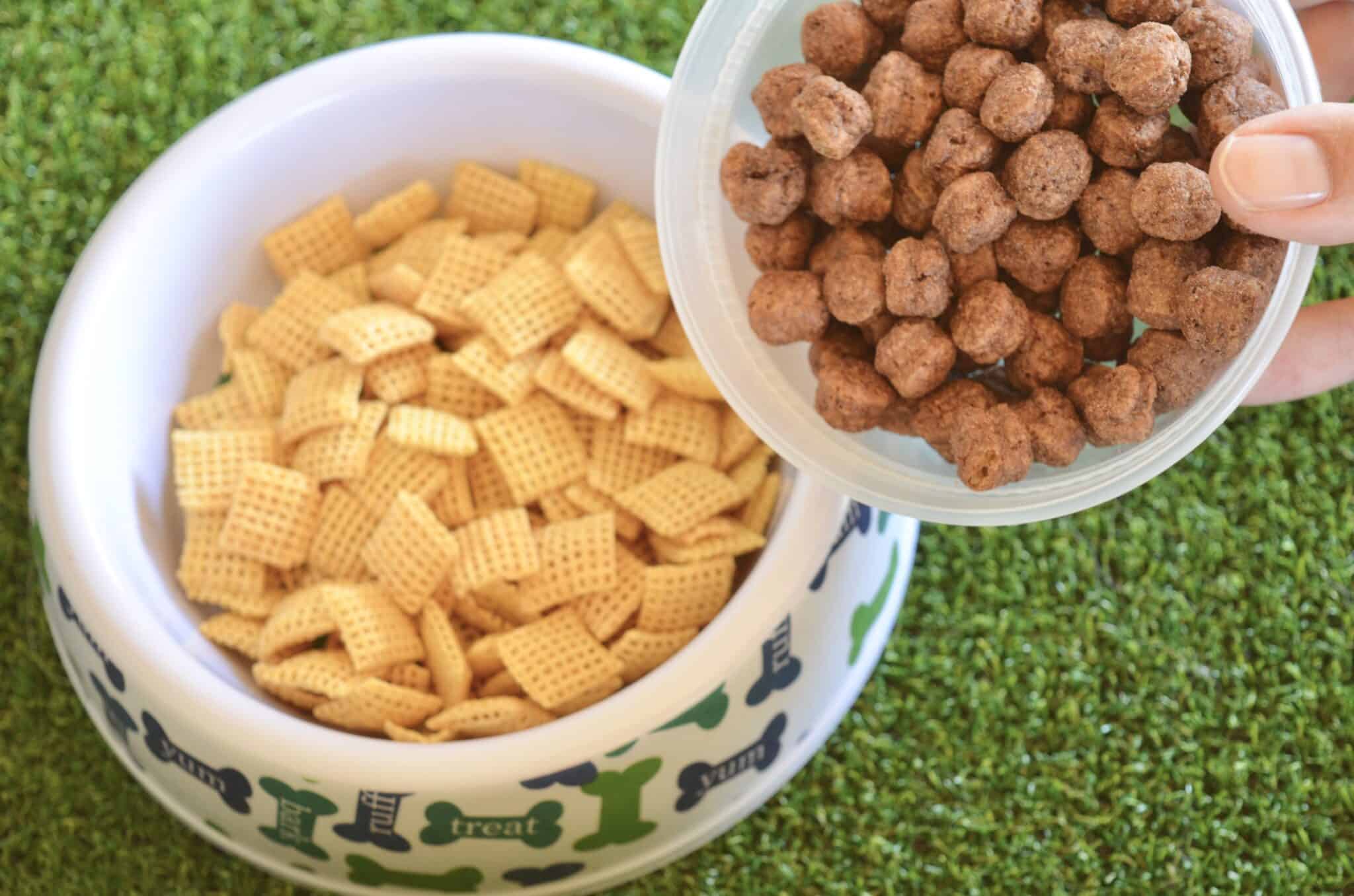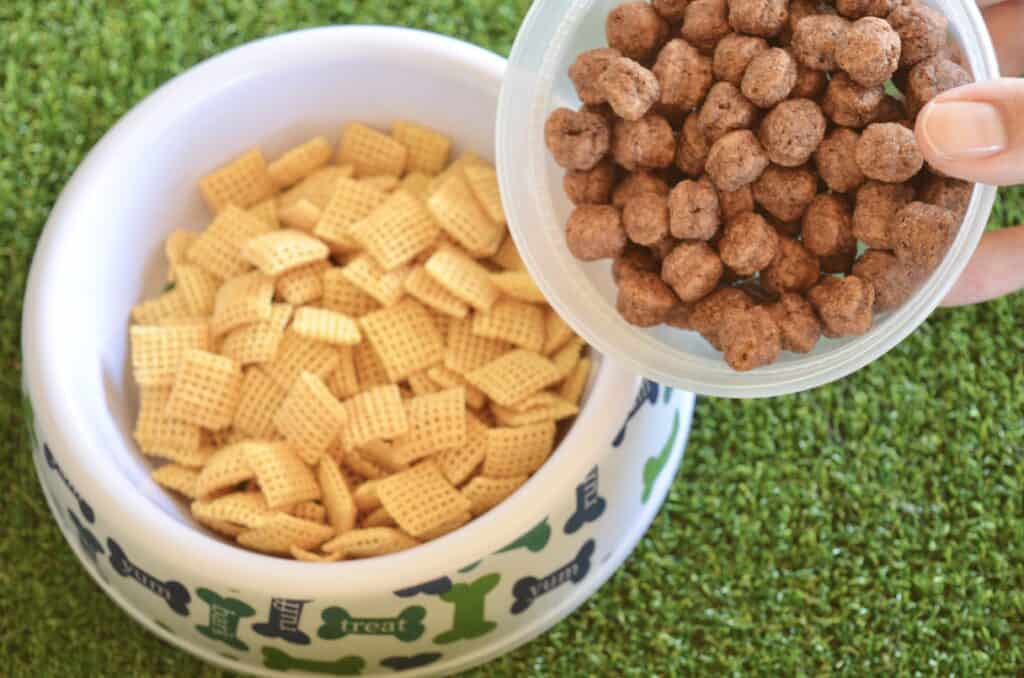 Next add in some cocoa cereal mix. For the two cereals I used about the same amount of eat cereal.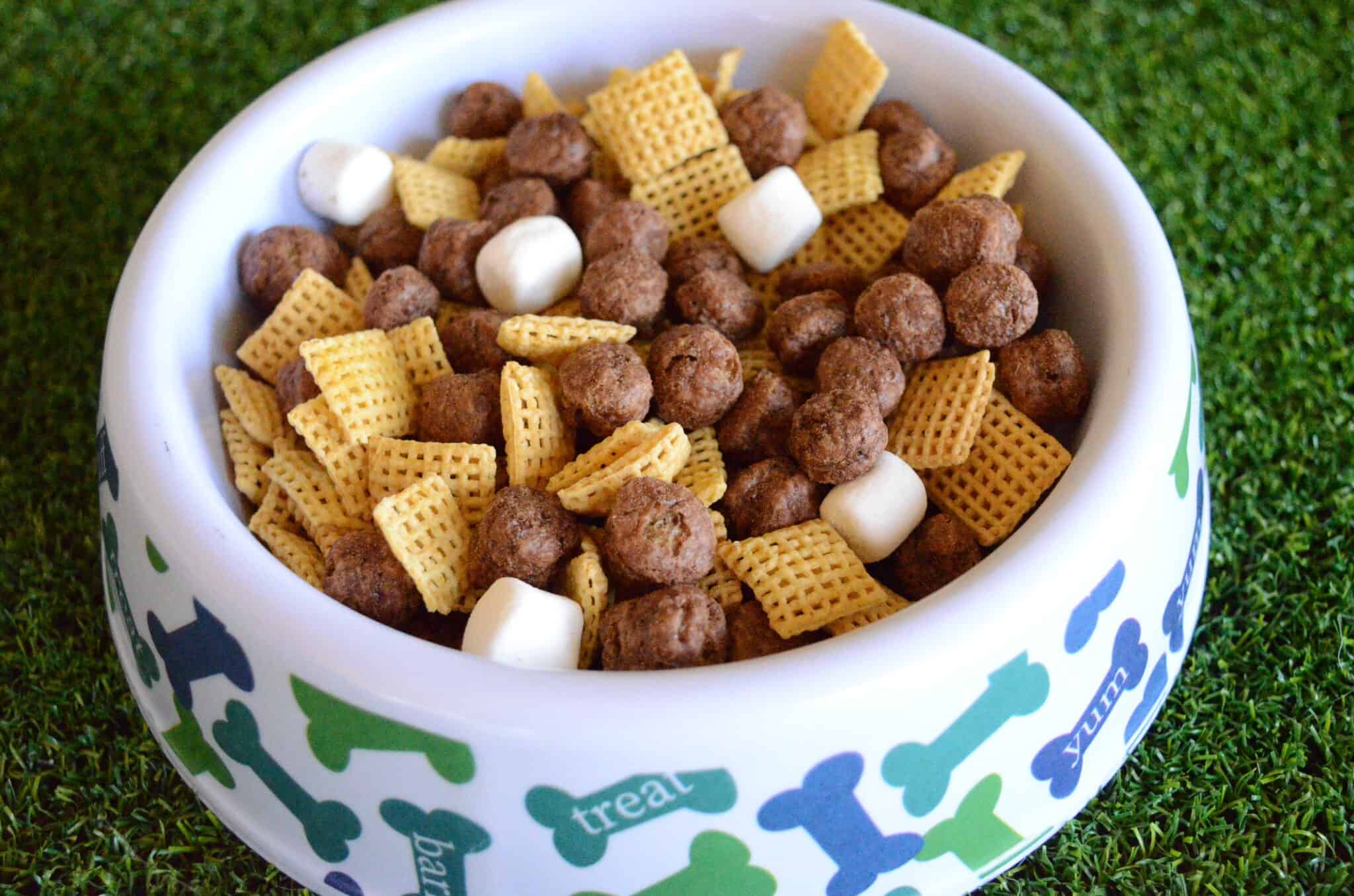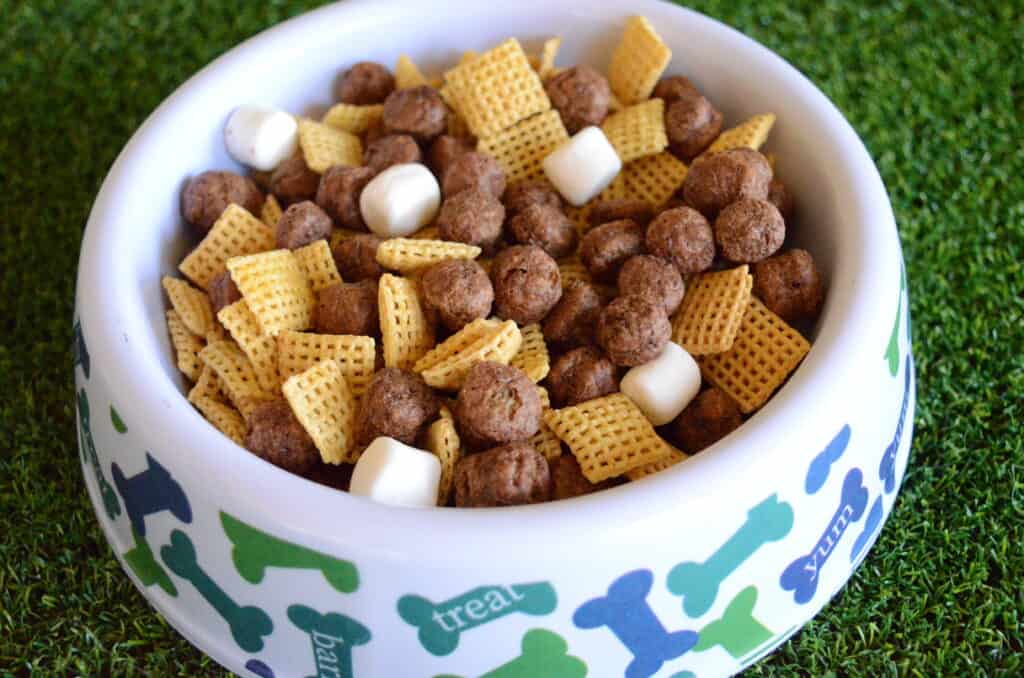 Next sprinkle in a few small marshmallows! You can use the dehydrated marshmallows if you are pre-prepping bags of this and don't want your marshmallows getting stale. I only added a few marshmallows because I knew my girl would eat all the marshmallows first!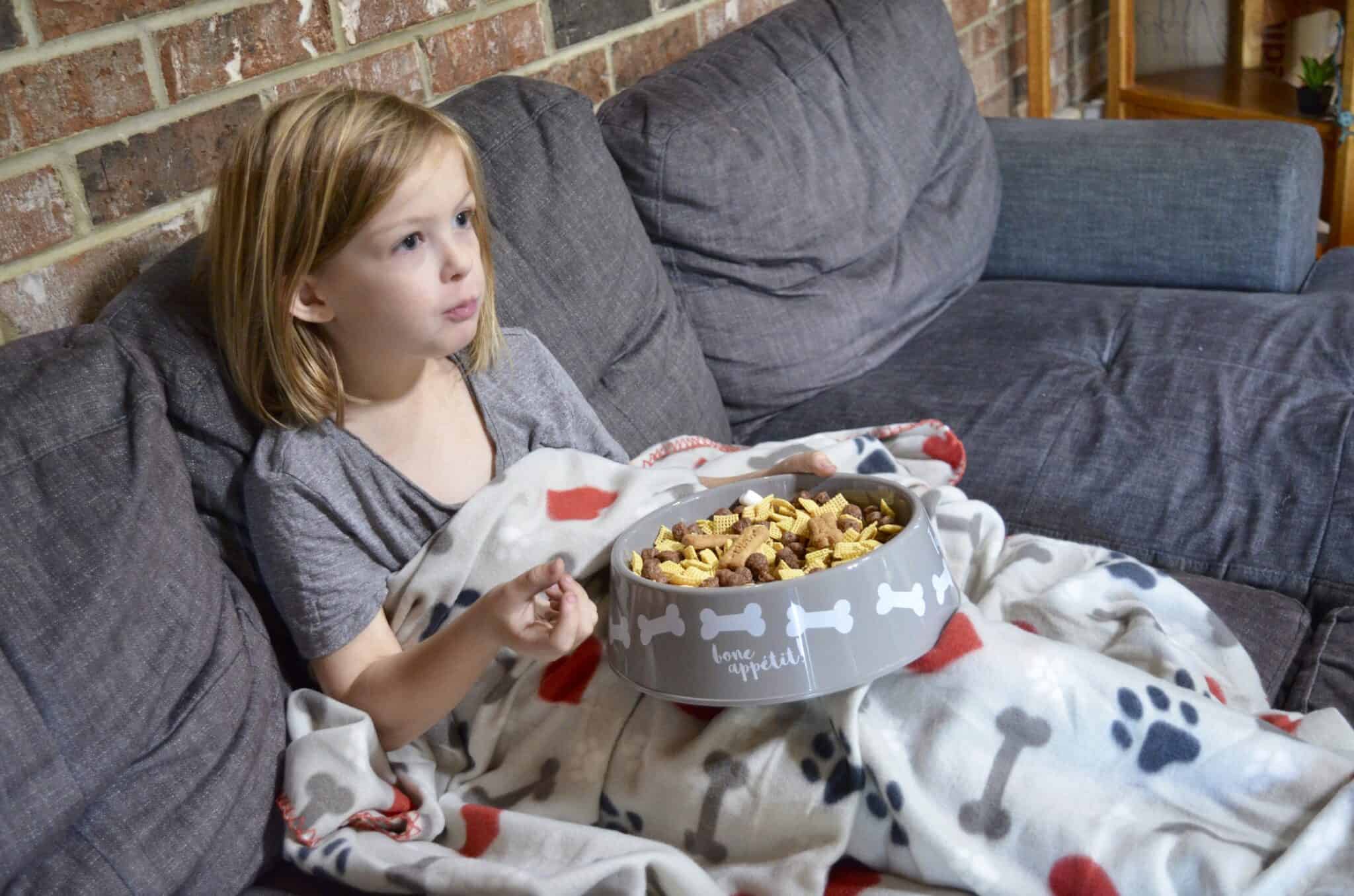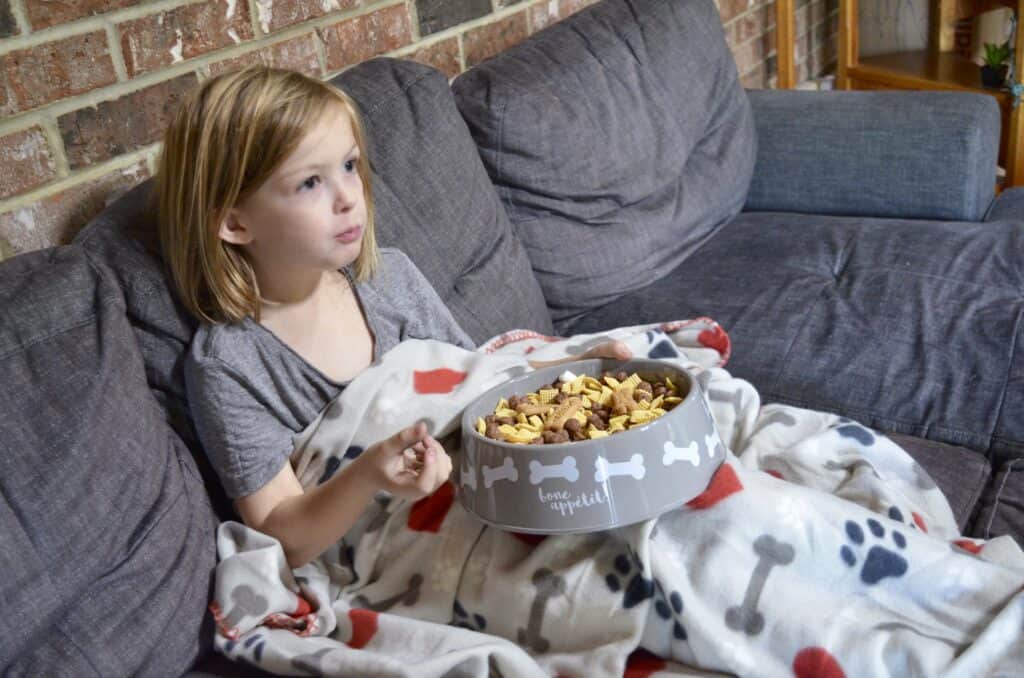 And lastly, if you don't need this puppy chow snack mix recipe to be gluten free you can top it off with some Scooby Snacks! My daughter was absolutely delighted and got a HUGE kick out of eating this "puppy chow snack mix" in a doggy bowl!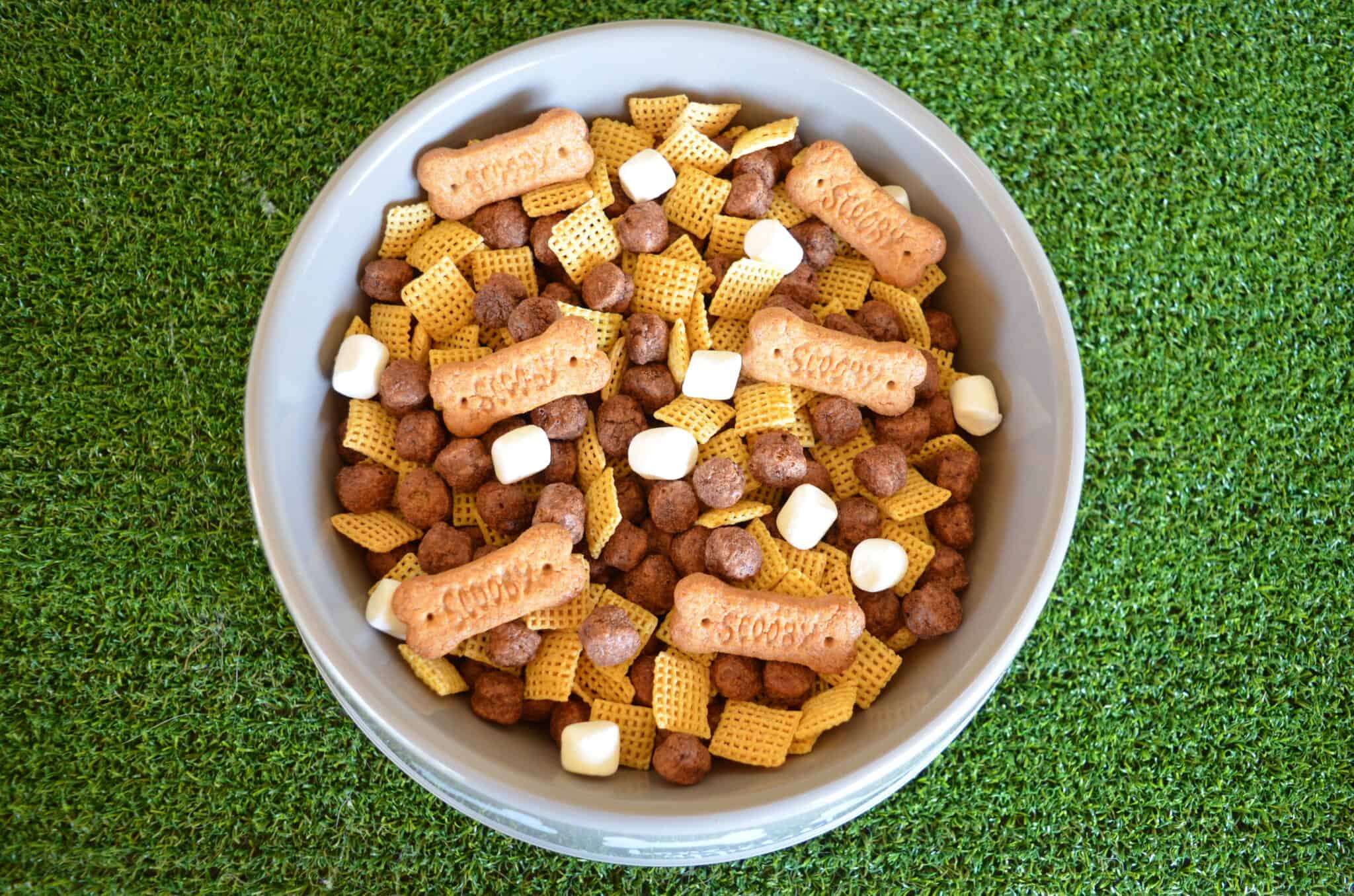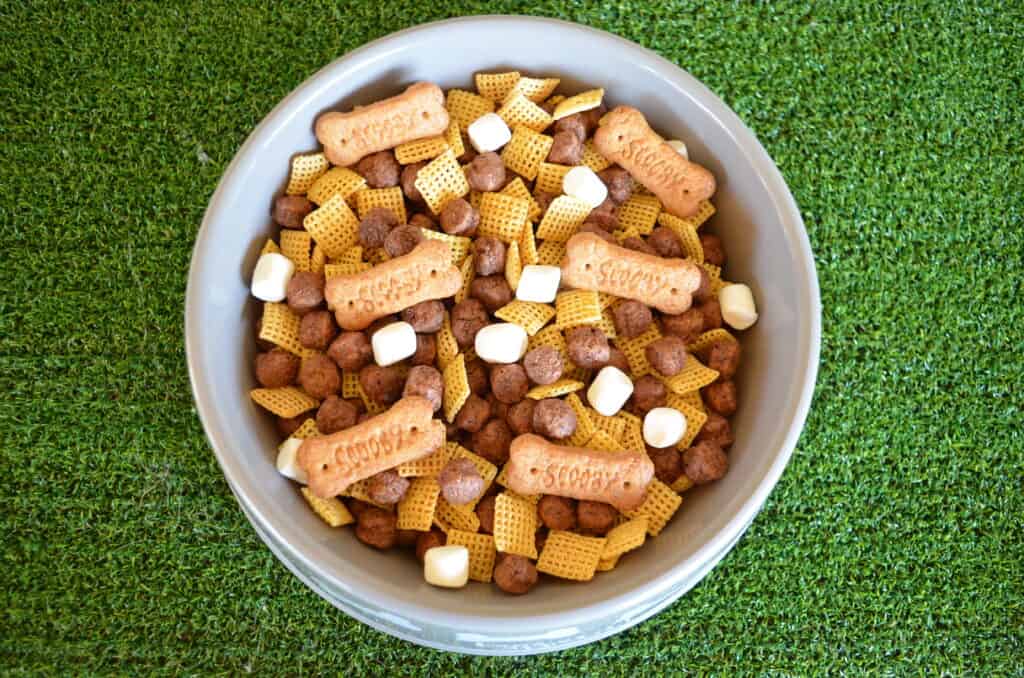 If you REALLY want to go the extra mile or are also decorating for a party, you can place your doggy bowls of puppy chow snack mix on rectangle faux grass mats! It absolutely adds the finishing touch!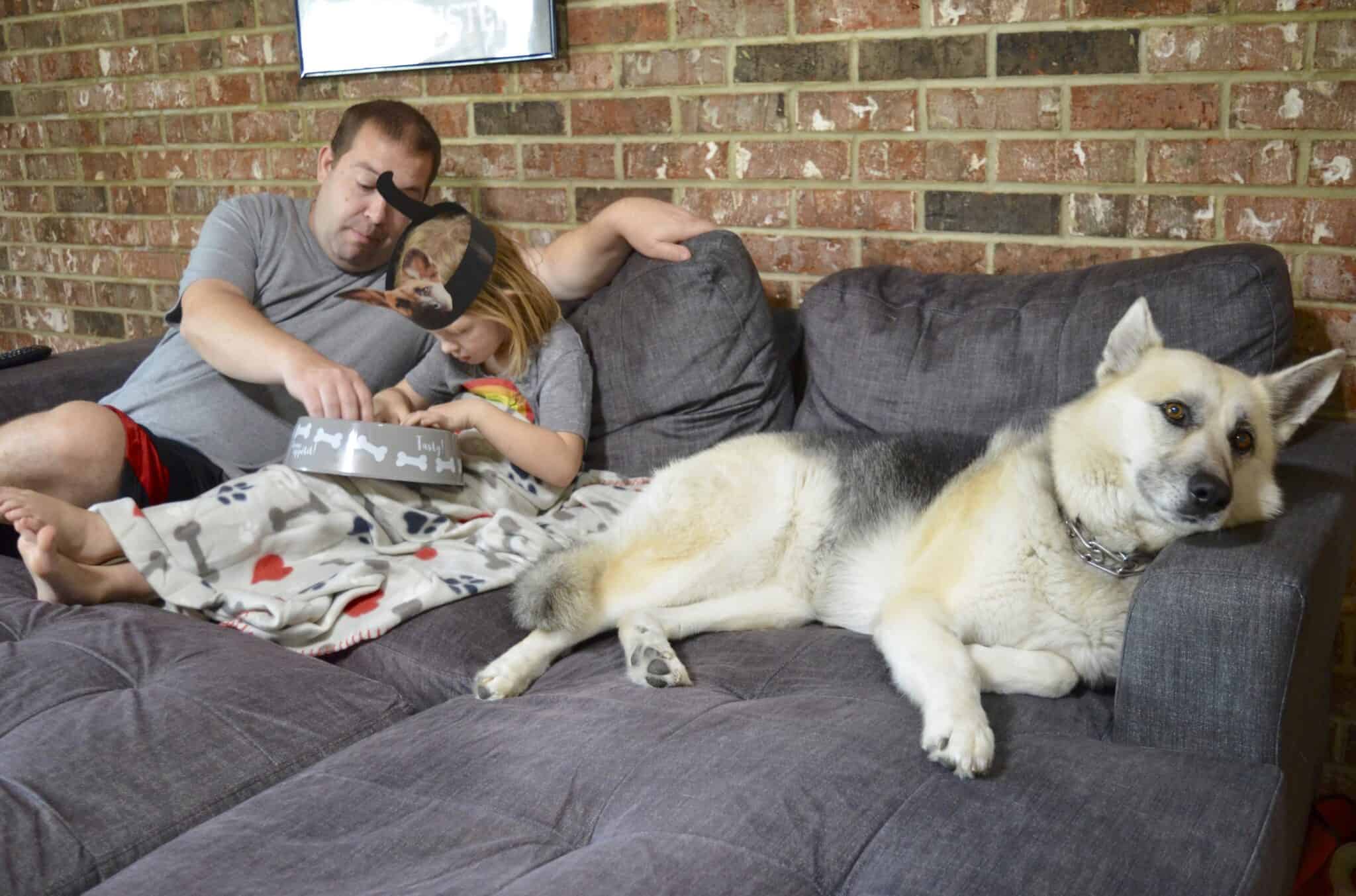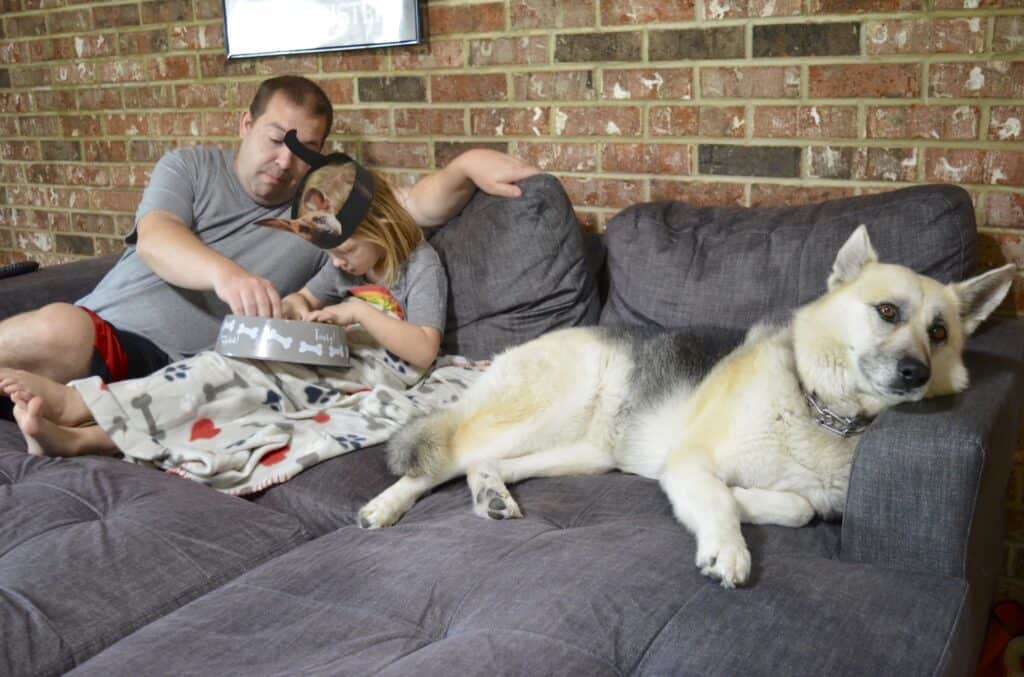 Here's my rescue pup Jenny enjoying watching The Pack with us! I had just finished walking her so she looks pretty dog-gone tired! The Pack premieres on November 20th and is hosted by Lindsey Vonn (3 time Olympic medal winner!) and her dog Lucy, a Cavalier King Charles. You can also join The Pack Facebook group and unite with dog lovers all over the world!
Watching The Pack as a family has inspired my kids to try their own competitions with Jenny. She may not always understand it, but she sure loves the extra attention and exercise she is getting around here!
Check out some more of our dog-inspired posts here: