Shark Week Shark Ice Cubes Kid's Idea
This post may contain affiliate links, view our disclosure policy for details.
SHARK WEEK! One of my boy's favorite times of year as we watch the Discovery Channel Shark Week coverage and obsess about sharks for a while! This year we are doing some extra celebrating and making EASY fun shark themed recipes to go with our week.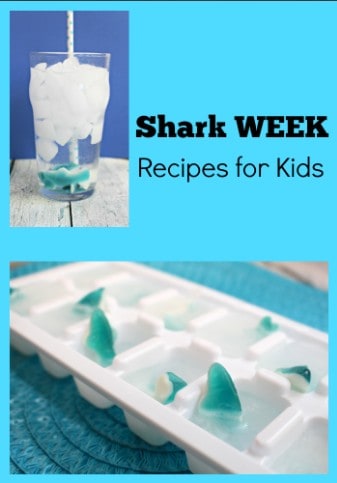 Freezing sharks in ice cubes makes for some serious fun all week and your kids will be begging for cold drinks just so they can get a shark ice cube! You can buy shark gummies at your local candy store, Amazon, or on eBay.
INGREDIENTS:
Ice Cube Tray
Water
Gummy sharks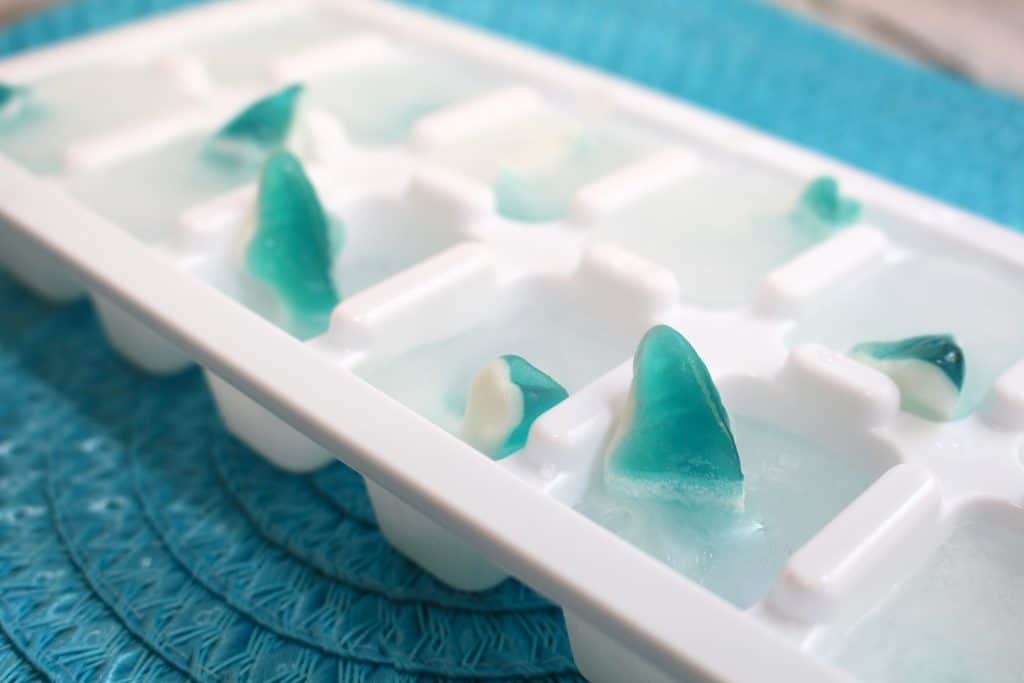 DIRECTIONS:
1.   Fill ice cube tray with water.
2.   Place a gummy shark in each ice cube tray compartment.  You can place the sharks in different positions, having them stick out of the ice or completely submerged.
3.   Freeze for at least 4 hours.
4.   Place frozen shark cubes in your favorite drink.
5.   Enjoy!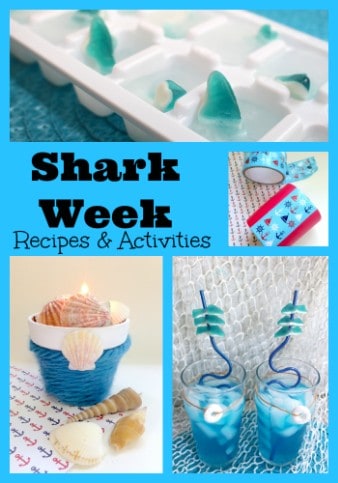 Other Great Shark & Beach Recipe Ideas:
Shark Ice Cubes
Shark Jello Cups
Life Preserver Doughnuts
Shark Fin Waffles
Healthy Ocean Fish Snack