Make Your Own Lucky Penny Spinner: Fine Motor Skills Art Activity
This post may contain affiliate links, view our disclosure policy for details.
Whether you are looking for a simple art project, a fine motor skills activity, or just a St. Patrick's Day craft – this lucky penny spinner art is for you! It's sort of like a creative artistic fidget spinner – although I don't recommend keeping it in your pocket! It makes it a great STEM activity too!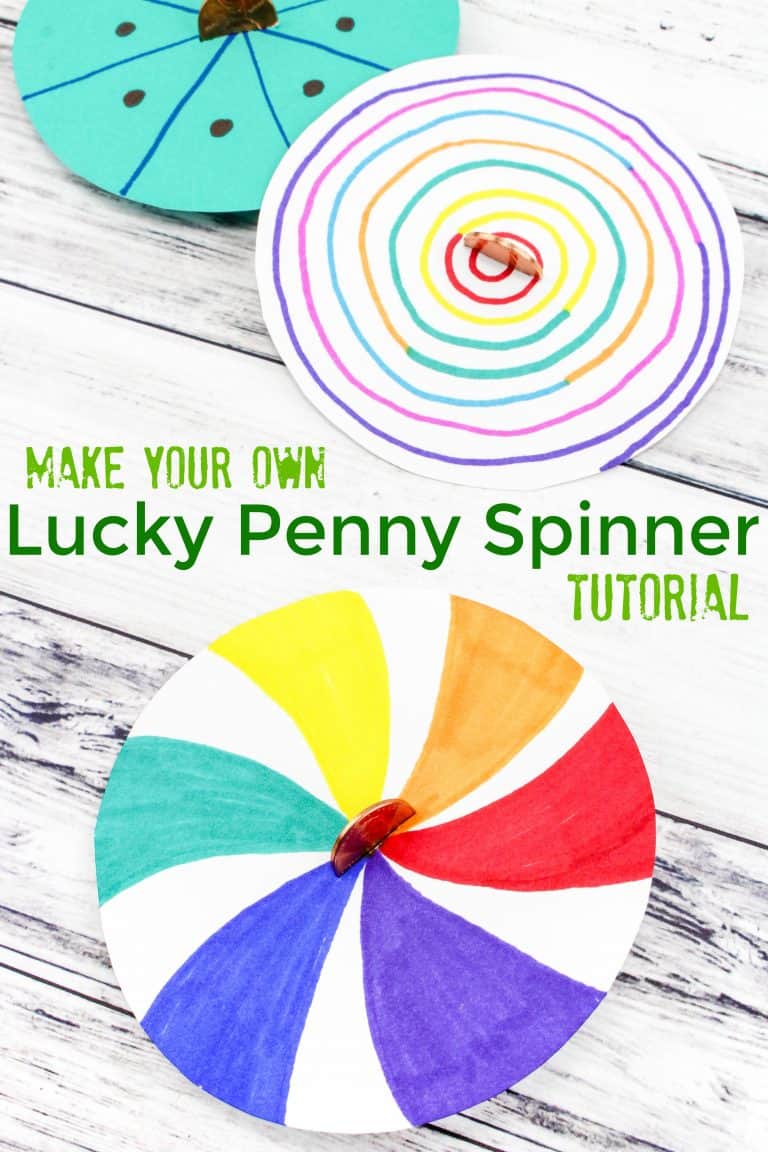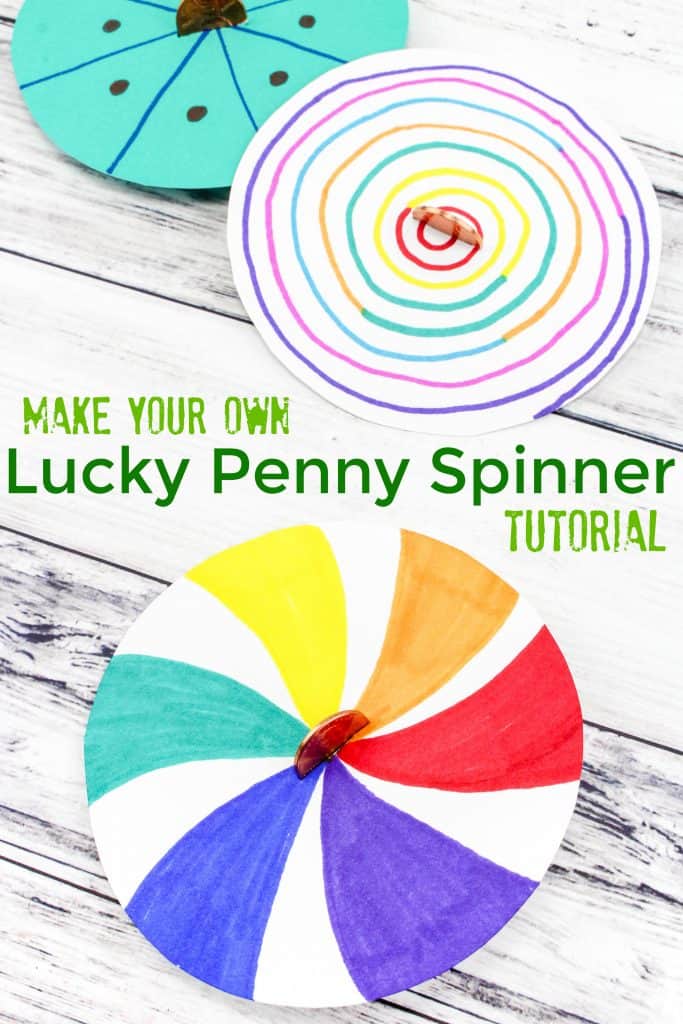 What's really awesome about this is the design ideas are limitless! Every spinner is unique and will creative a different pattern!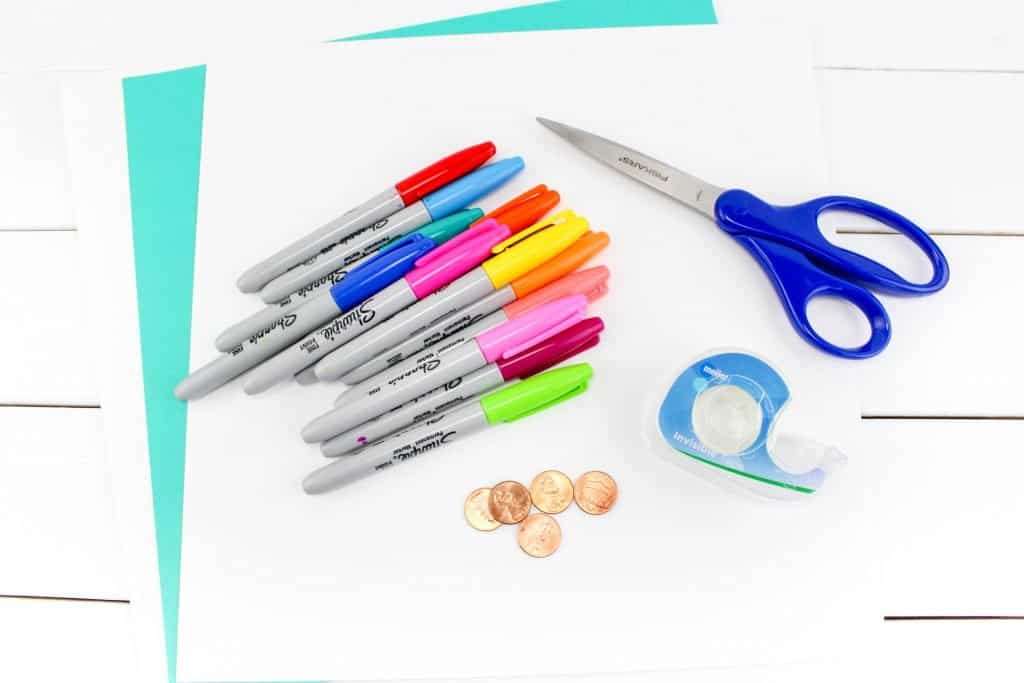 Lucky Penny Spinner Materials:
Pennies (1 per spinner)

Colored Markers

Scissors

Tape
Lucky Penny Spinner Directions: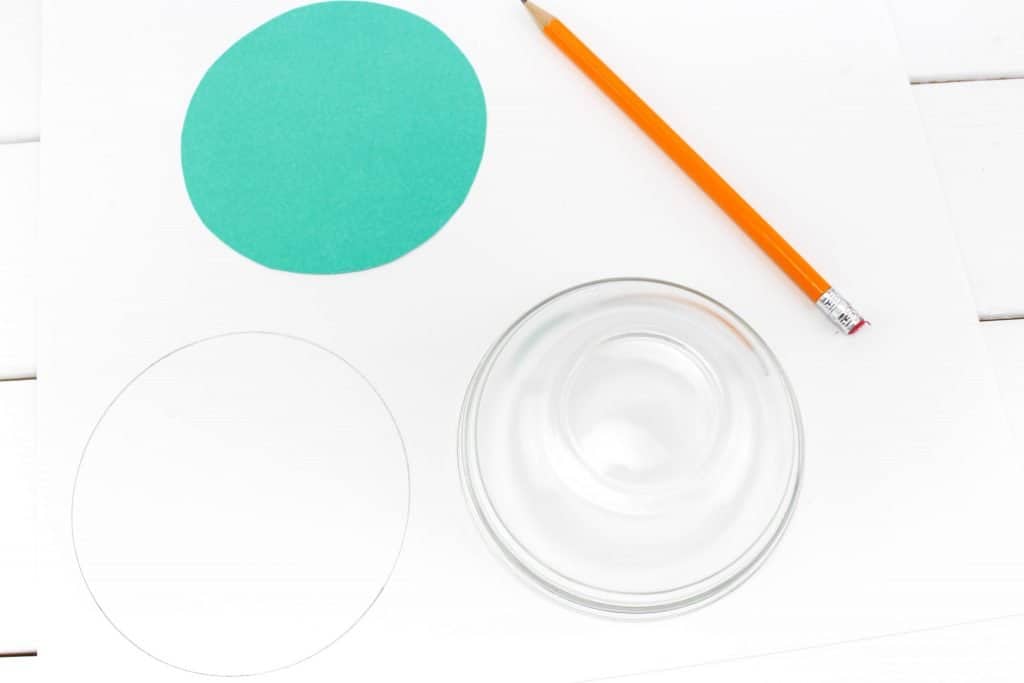 Step 1:
Trace 3-inch circles on the card stock paper
. I just used a kitchen bowl to do this. You could also use a circle cookie cutter or mason jar lid as well.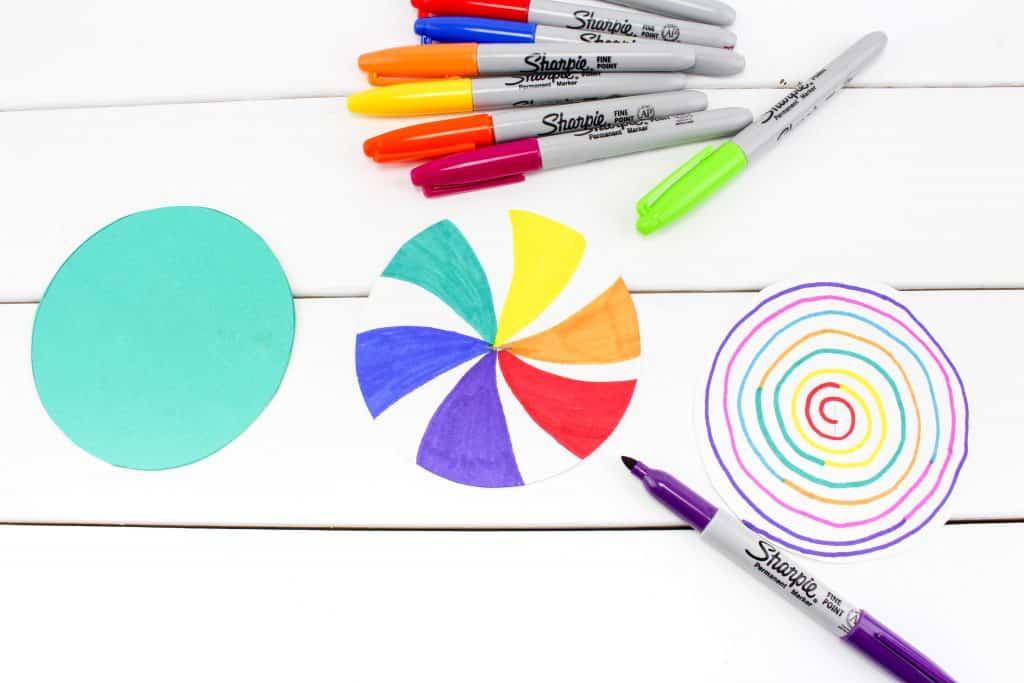 Step 2:
Cut out the circles and color the white circles with your markers in different patterns that will look cool while spinning. Mr. Sketch markers
make for some fun scented spinners. I love a good Sharpie
but you can of course use any type of markers!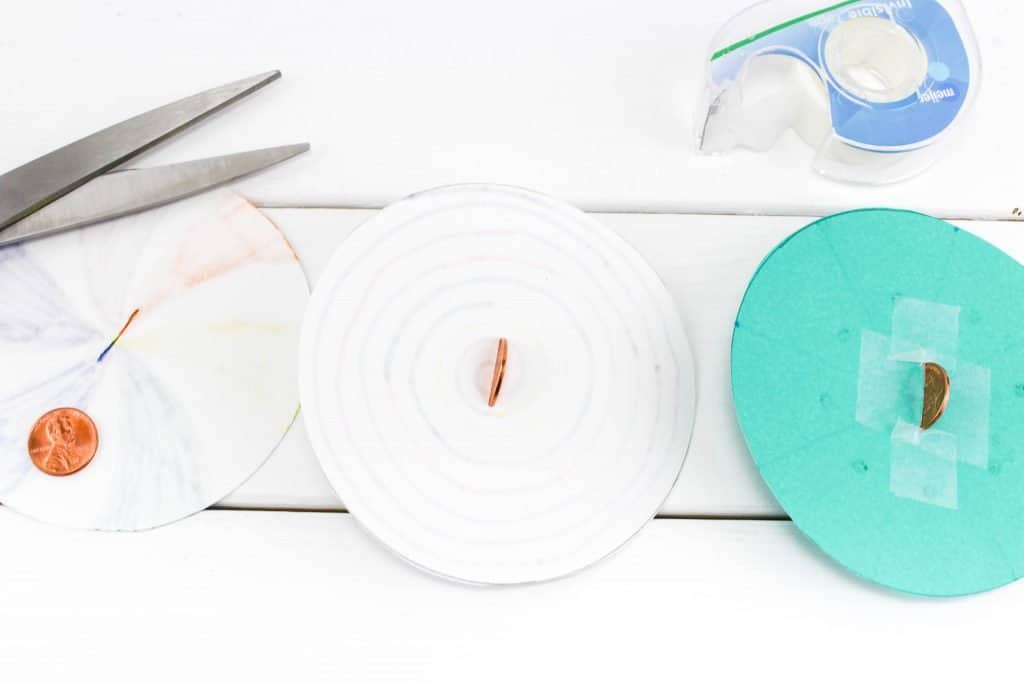 Step 3:
Cut a small slit in the center of the circles, a little shorter than a penny.
Step 4:
Push a penny into each slit, about halfway through.
Step 5:
Put tape around the edges of the slit where the penny comes through. It really helps hold the pennies in place better.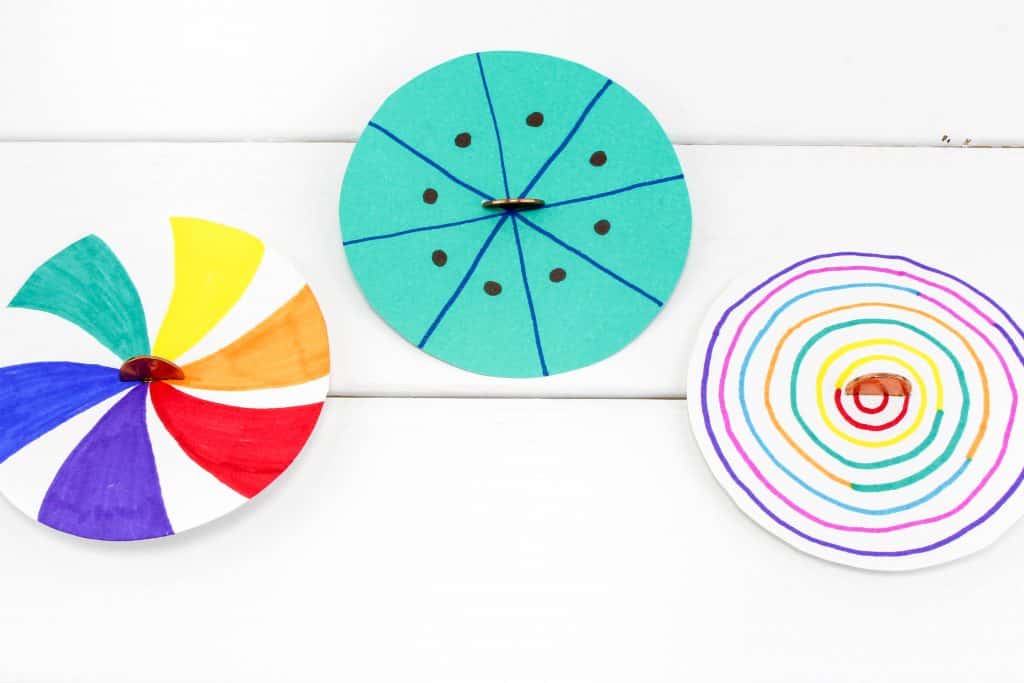 Now you're ready to spin away! This makes a great art project as well as a great "sitting in one spot" project! That means it's perfect for classroom activities.
If you wanted you could even create a math game around it to guide which colors or patterns are being used on the spinners. Use it as a fun activity or integrate several subjects at once!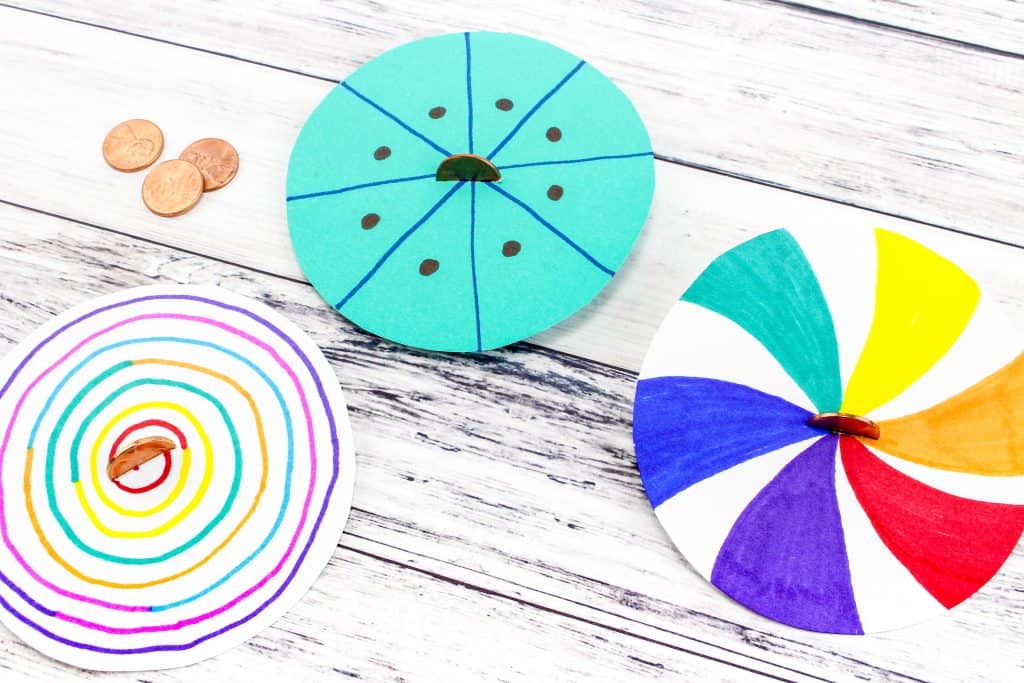 Or maybe you just want to let their creativity fly!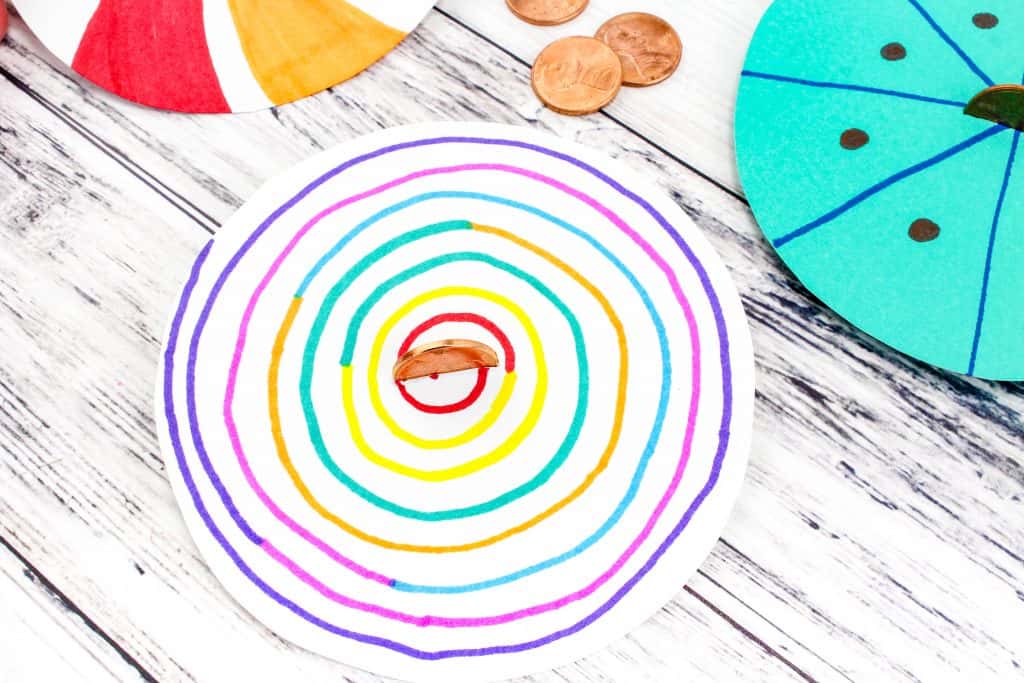 Either way these colorful lucky penny spinners are AWESOME and perfect for any time of the year!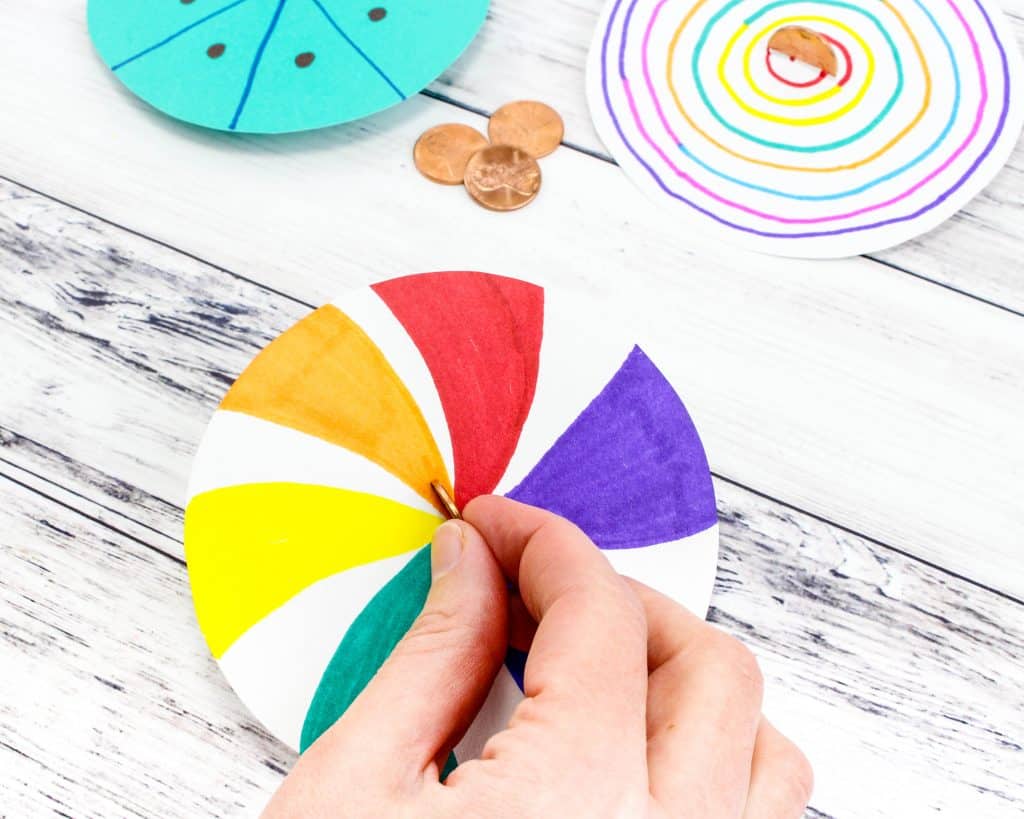 To see what other fun activities we do doing the day make sure to follow us on Instagram or get inspired on Pinterest!

Other Cool Art Ideas:
Cool Art Ideas:

Other Activities for Kids: