Celebrate World Puppetry Day with The Jim Henson Company!
This post may contain affiliate links, view our disclosure policy for details.
Did you know that there is an annual World Puppetry Day?! What an awesome celebration! This year we're celebrating it with our friends from Earth to Ned and The Jim Henson Company!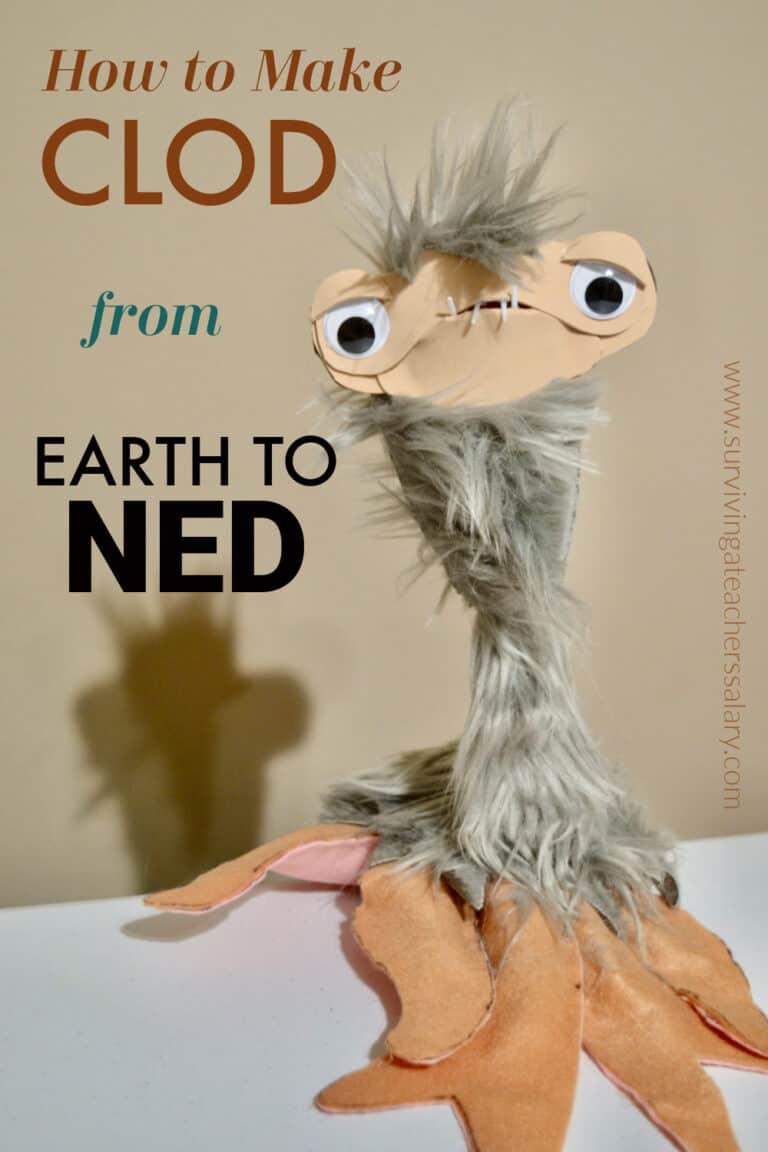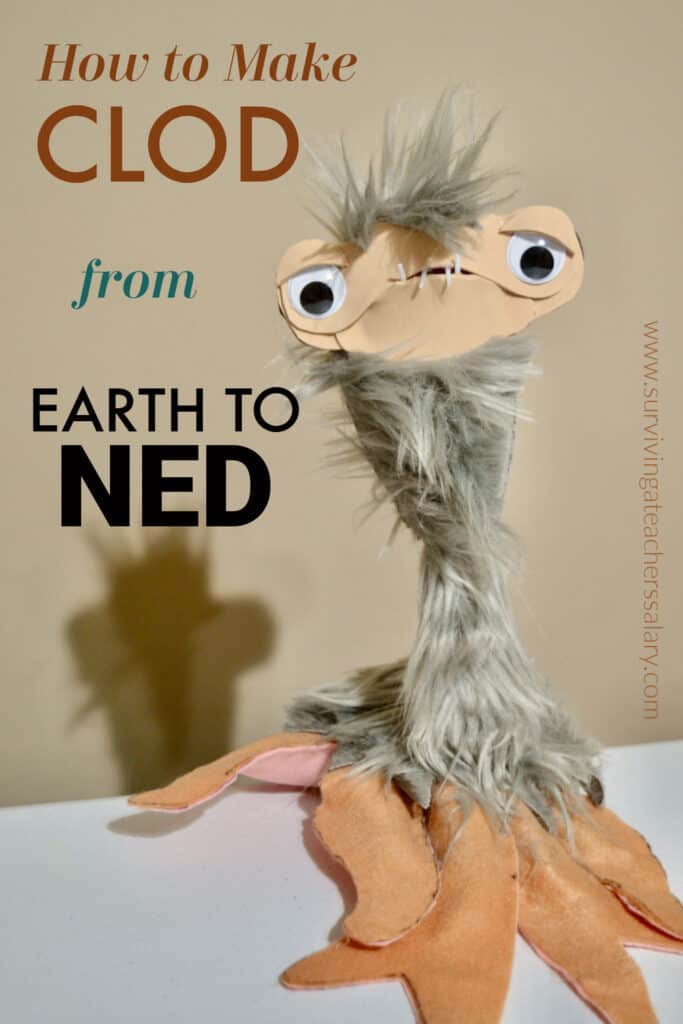 The Jim Henson company sent us craft materials to make our own CLOD character from Earth to Ned so I wanted to walk you through exactly how to make your own! Below are the craft materials and even pattern templates you'll need to make your own!
---
What is Earth to Ned?
Earth to Ned is a new family-friendly late-night talk-show style on Disney+. My kids have been loving it and just last night they watched an episode with Bindi and Robert Irwin. It was so fun! The puppetry alone is absolutely incredible!
Alien commander Ned is sent to conquer Earth but he calls off the invasion after falling in love with our pop culture and celebrities. Instead of blowing the planet up, Ned buries his ship beneath the Earth's crust, sets up a studio on the deck, and enlists the help of his sidekick Cornelius along with his reluctant ship's AI B.E.T.I. and a gaggle of small monster-like creatures known as the CLODs. All so that he can star in his own talk show and learn more about Earth's greatest resource….celebrities!
It's been a fun way for my kids to enjoy talk-show style episodes without the drama of adult talk shows! Each episode focuses on a topic that is both equally unique to earthlings and fascinating to Ned, including comedy, sports, social media, and fashion. Ned beams in celebrity guests from across the known universe to put on the ultimate chat show, and the more he learns about our human culture, the more obsessed he becomes.
---
Puppet Materials Needed: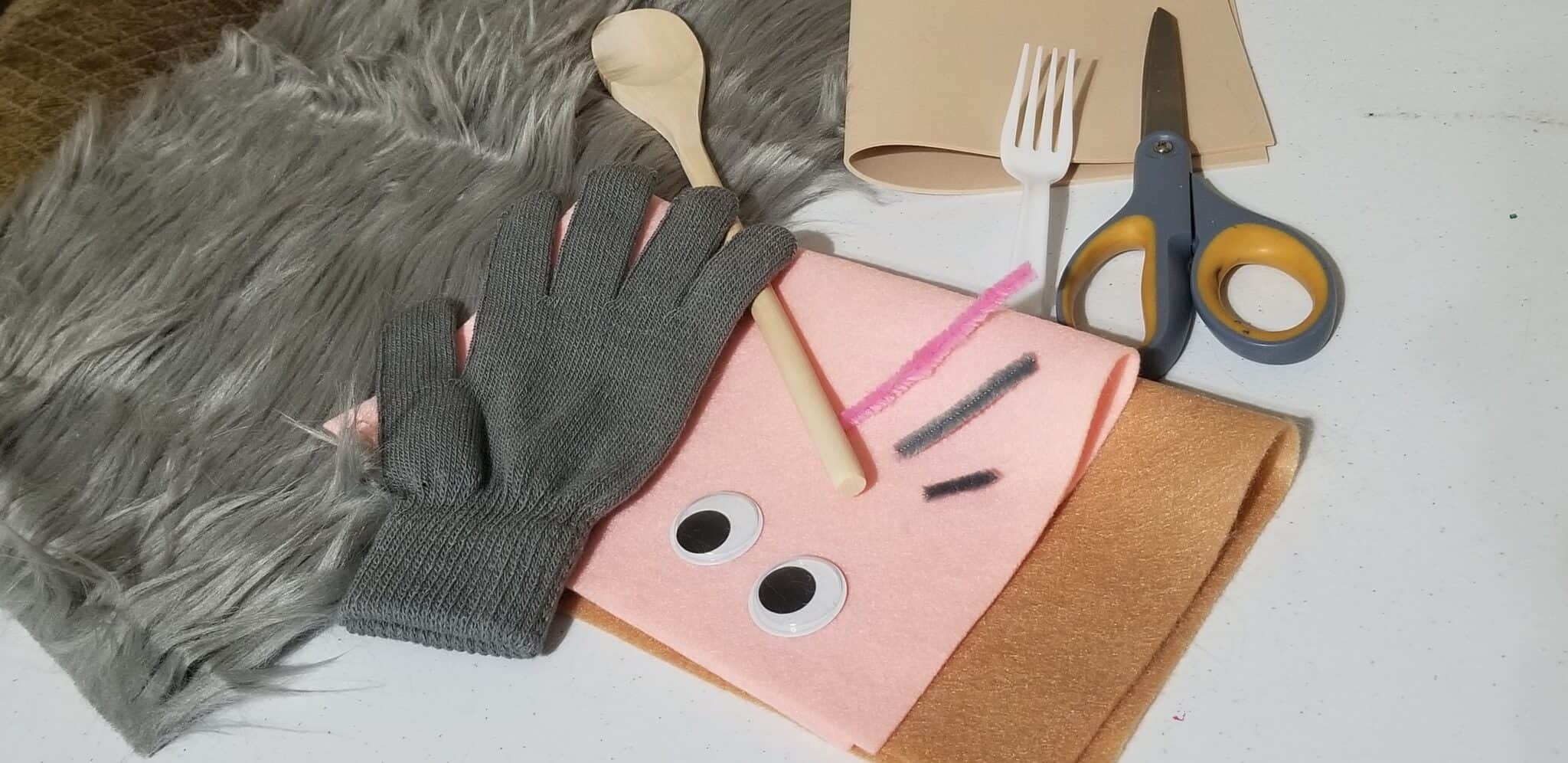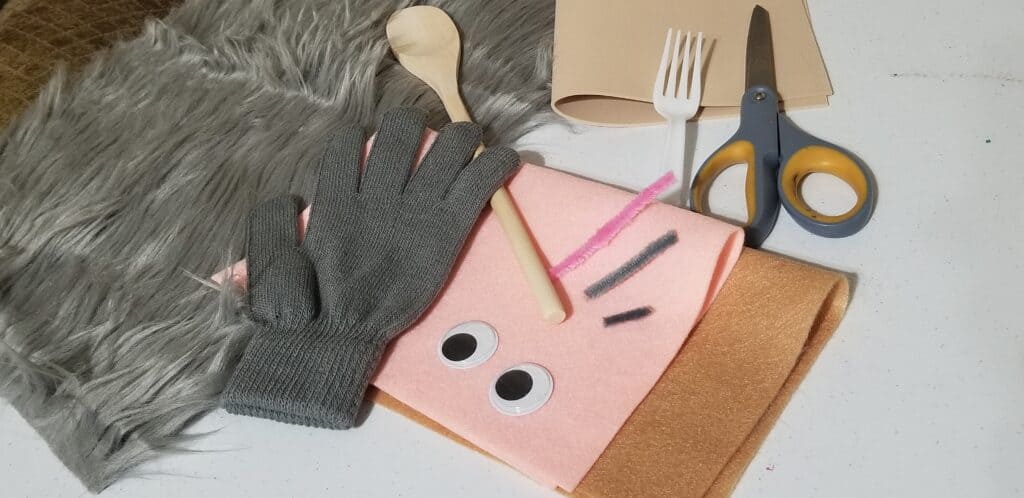 Wooden spoon (body)
Plastic fork (teeth)
Pink pipe cleaner (inside mouth)
Gray pipe cleaner (for hair)
Fur (body/head) – 12 " x 18"
Tan fun foam (face) – 9" x 12"
Wiggle eyes
Pink and tan felt (tentacles) – 9" x 12"
Glove (to perform tentacles)
Directions:
I've included this full video tutorial or you can scroll below and see the steps I took to create our puppet!
Step 1:
Begin by printing out your pattern template file. Cut out each piece. To help keep track of what I was supposed to use each piece of template on I wrote it on the paper in pencil. So for each piece I cut out I wrote something like "one pink foam" or "two grey fur" so I could remember which material to cut with that template.
Although you can sew your CLOD to make him look nicer, I did mine using hot glue.
TIP – I highly recommend adding the dotted lines onto your material as you will need to know where those are when you put together your CLODs puppet. I also recommend watching the video above closely if you get confused on the steps. I found watching the video to be the most beneficial!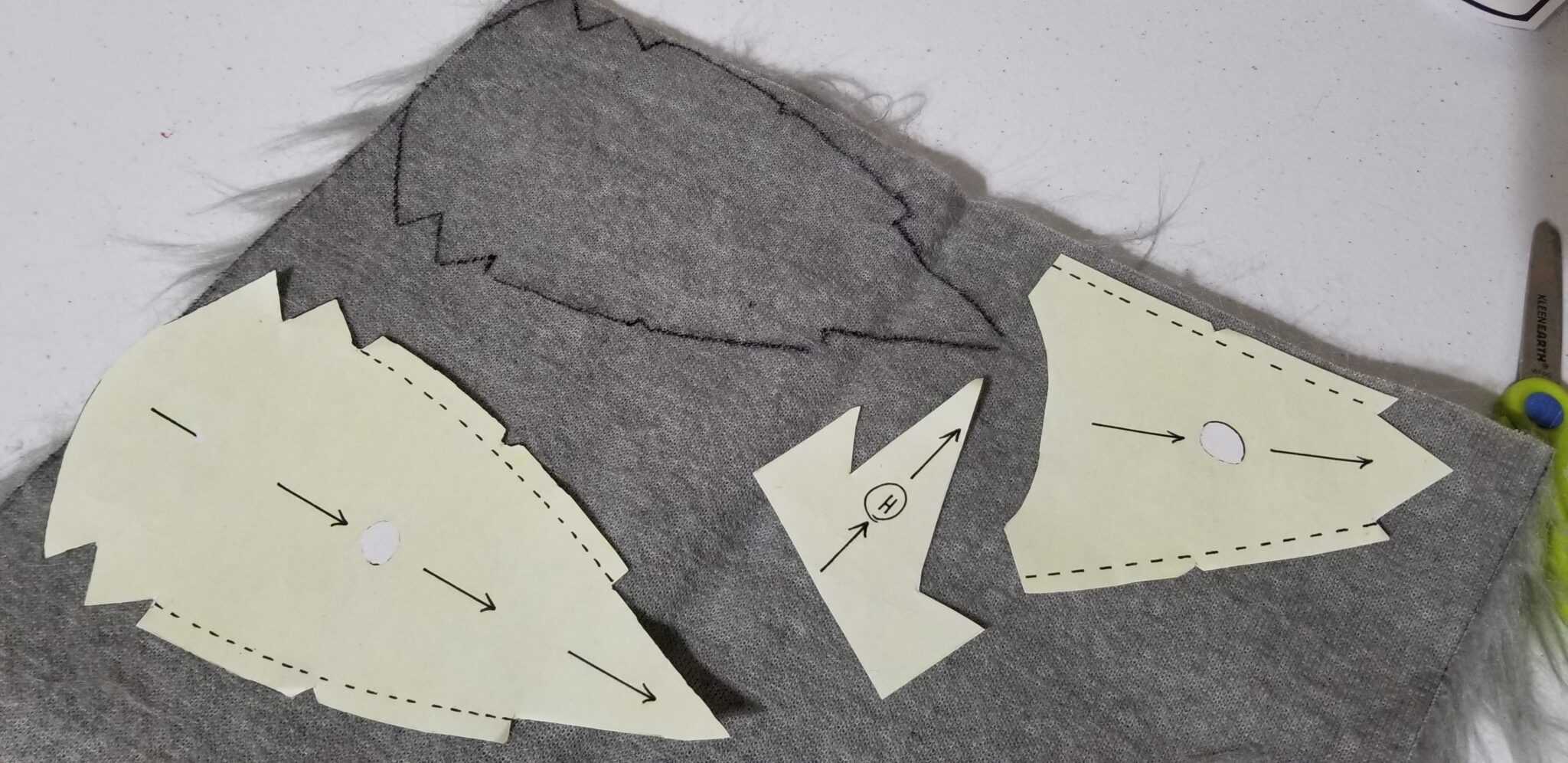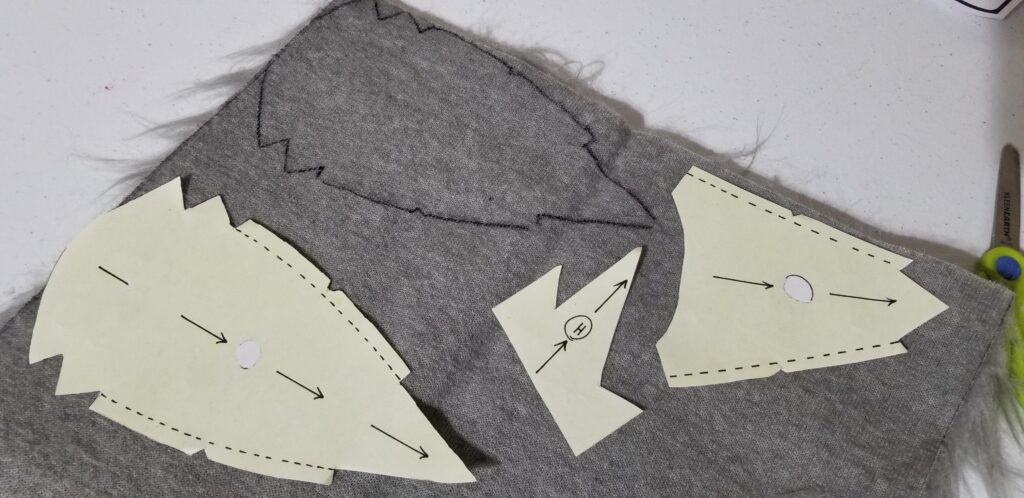 Step 2:
We will start by putting together our felt "tentacles" (all the paisley looking pieces). Match up the felt pieces – pink to tan. Glue (or sew) on the dotted line based on the pattern so that the tan felt is on top and the pink felt is on the bottom.
ONLY glue where this is a dotted line! You may need to refer back to your paper template to be sure if you didn't copy the dotted lines onto your material. To make it look nicer you'll want to flip your "tentacles" inside out, but I just left them flat because it was easier.
Step 3:
Glue (or sew) Felt A onto the first and fourth fingers of the glove. Be careful not to actually glue the glove together on the inside though!
Glue (or sew) Felt B onto the fifth finger and thumb of glove.
Glue (or sew) felt C onto the third finger of the glove.
(Or you can simply pull on the tentacles every time you want to play!)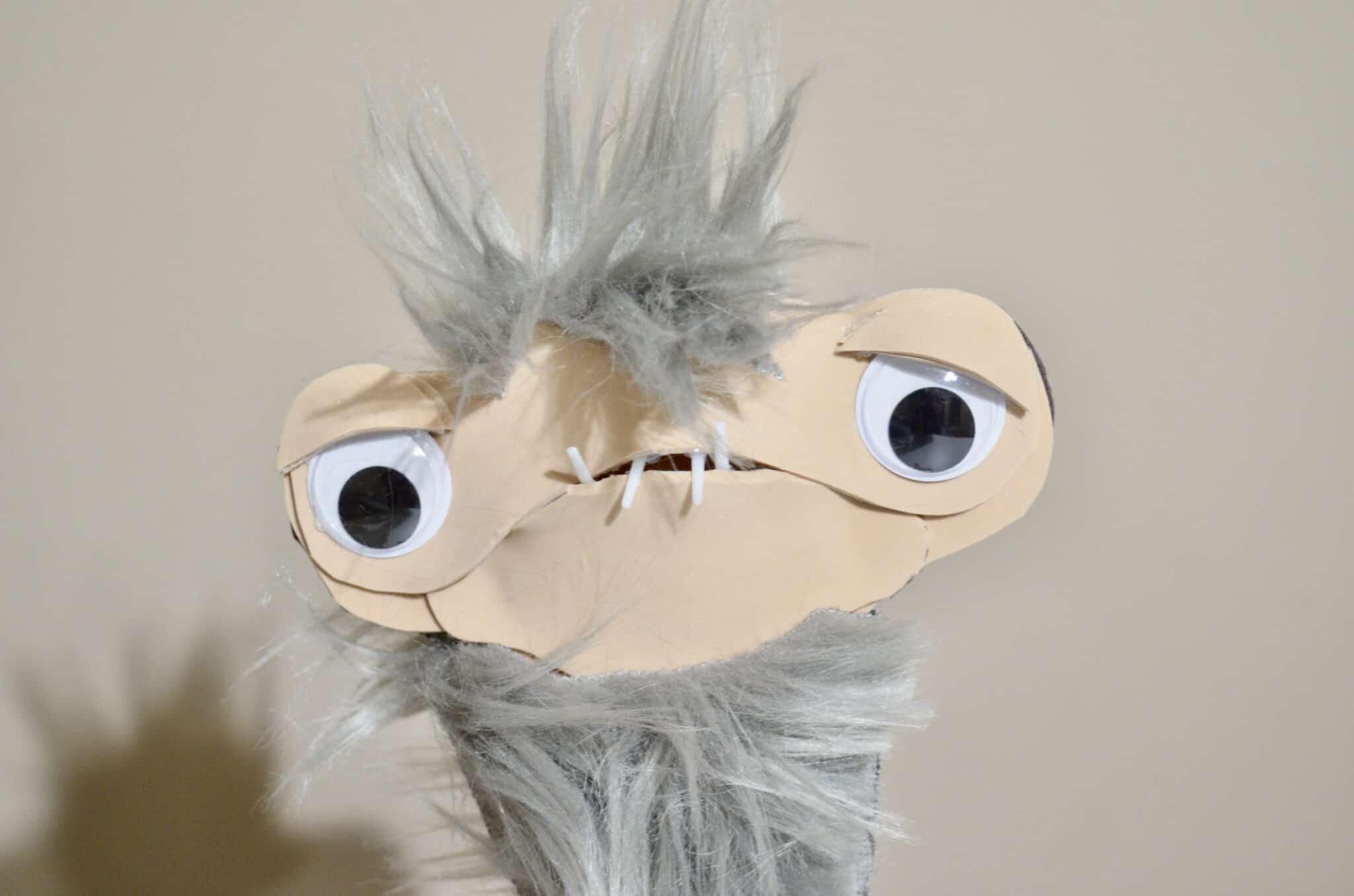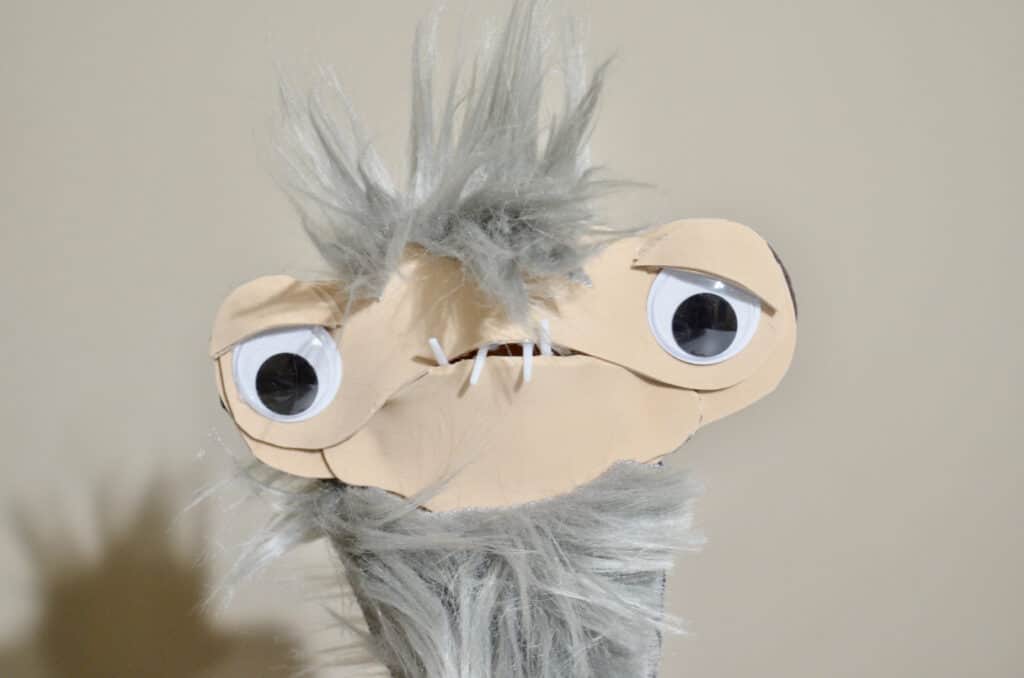 Step 4:
Next we're ready to put together the fur buddy and hair pieces! Glue (or sew) fur D along the flat edges. Remember, only glue on the dotted lines.
Glue (or sew) fur E and fur F to each other along the side edges.
Glue fur D on onto the top of the hand. Again, remember not to glue all the way through the glove!
Step 5:
Lastly, it's time to put together the foam face pieces. Glue the two pieces of foam I together along the edges leaving about 2.5″ open at the neck. (the face is MUCH easier to understand if you watch the video!)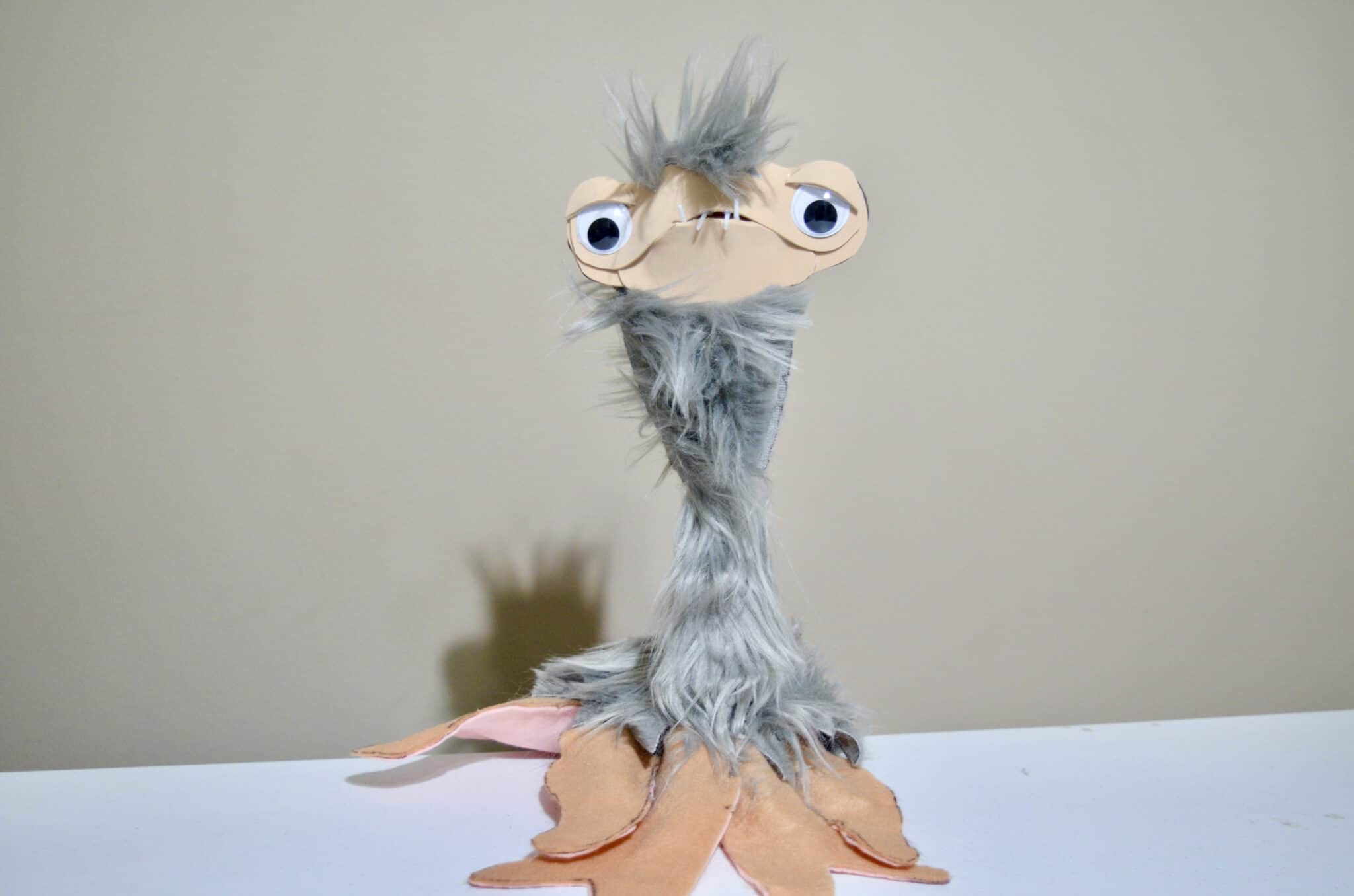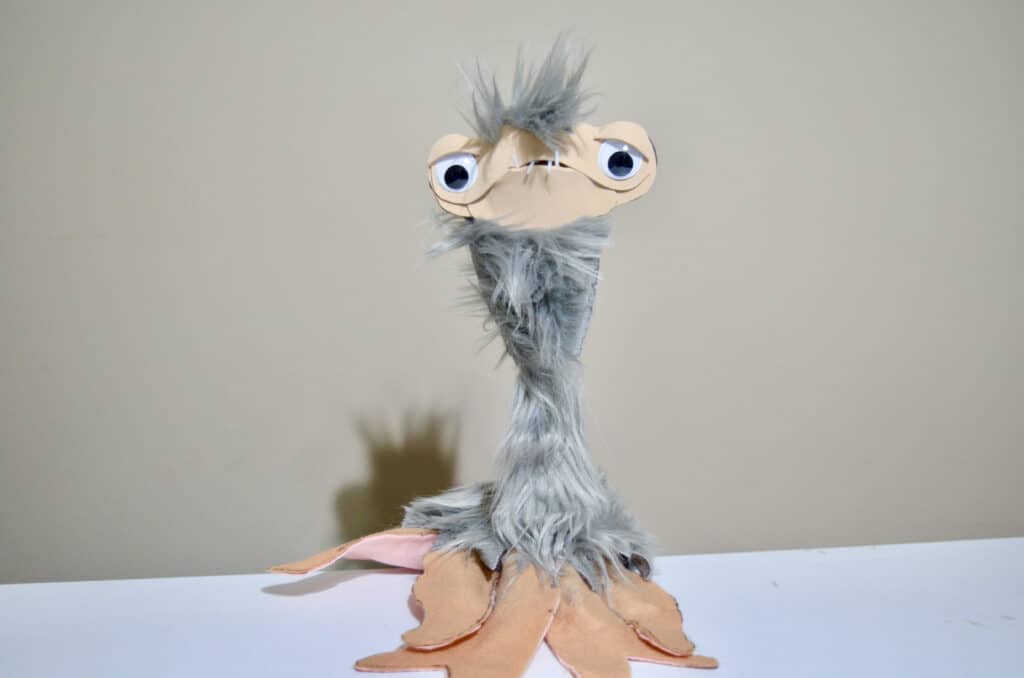 More About the Earth to Ned Characters:
Ned: Egotistical and brash, the 437-year-old spaceship captain and talk show host is very curious and wants to be informed of all things earth-related. His favorite earth "cuisine" is mayonnaise!
Cornelius: Ned's lieutenant is from a race of aliens called Cornisians who have always served Ned's species. He takes to the idea of being a co-host for Ned's show and introduces the guests. He often gets sent to the surface to perform field reporting, which usually results in him getting absorbed into the complexities of the subject at hand. He is slightly inept, but witty and makes humorous comebacks when Ned insults him.
CLODs: CLODs are a group of small monster-like creatures that can eat just about any material and speak in unintelligible grunts and growls. The CLODS pop-up in every episode to the delight of kids everywhere. In one episode, Ned is exploring fashion with the help of RuPaul and Rachel Bilson and The CLODs orchestrate a fashion show where they each put on a unique outfit from different eras of Cher's career! In other episodes, the CLODs stage a musical production, a Western, open a restaurant, and more
B.E.T.I. is the spaceship's artificial intelligence. She is a charge of energy that powers the ship and doubles as a computer that can glean information. She is sarcastic and cynical and is not above belittling Ned and Cornelius's intelligence.
You can find The Jim Henson Company on Facebook, Twitter and Instagram!
For more fun with Earth to Ned follow them on Disney+ on Facebook, Twitter and Instagram with #EarthToNed