20+ Salt Dough Art Activities for Kids
This post may contain affiliate links, view our disclosure policy for details.
Salt dough projects are SO incredibly simple to do and the creativity is only limited by you! Below are 20+ salt dough art activities for kids of all ages! From animals to jewelry, keepsakes and salt dough home decor, these will keep you busy making large batches of salt dough all year!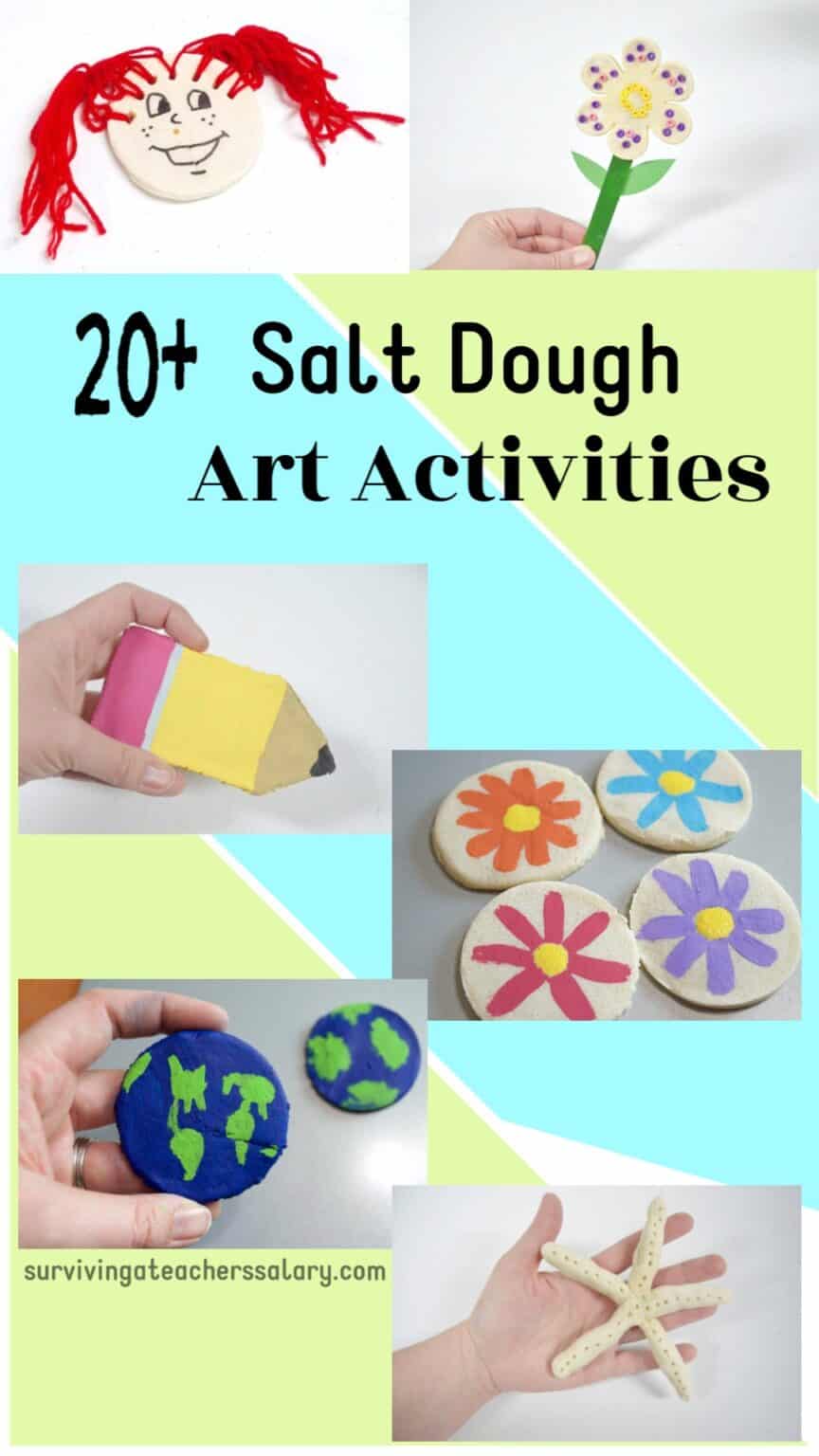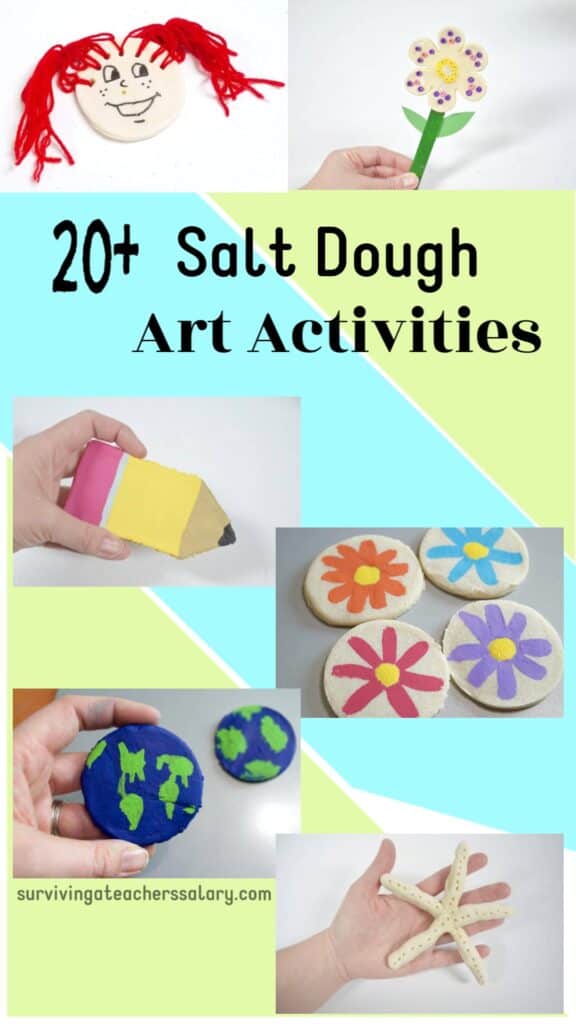 Salt dough projects are great for both kids and adults! It provides an endless amount of varied textured for sensory play as well as imagination for your designs. I love that it's a multi-step activity! First you design your basic salt dough shapes, similar to using clay for ceramics. Then after it's dried you can paint your salt dough creations, add yarn, thread it onto string, or a number of other creative ideas with salt dough!
If you're planning on doing salt dough projects with large groups like a classroom or camp I recommend pre-making your batches of salt dough creations and drying them so that the kids can just work on the finished salt dough project. Then they can just decorate them and take them home right away!
Check out some of these creative salt dough art activities!
A Flower in my Pocket Disc:
It's always a good time for flowers and flower activities! I started a fun salt dough "in my pocket" series and these flower salt dough discs are some of my favorite! Poke a hole in the top and turn them into necklaces or ornaments for Mother's Day! Full tutorial here: Flowers in my Pockets
Flowers on a Stick: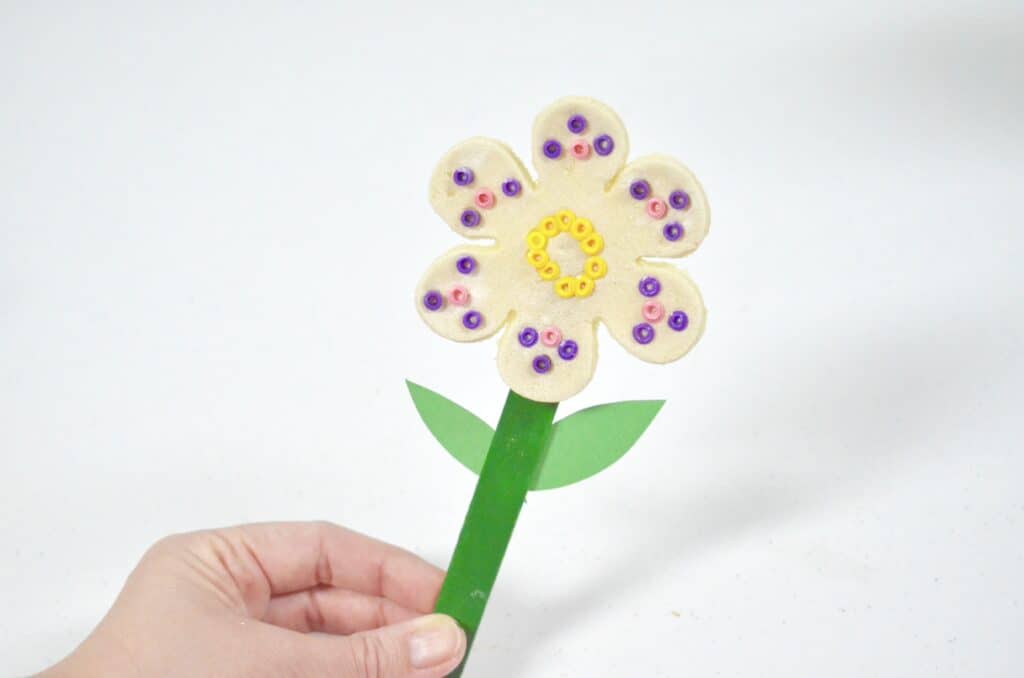 Another one of my favorite flower salt dough activities! This perler bead salt dough flower is a challenge for fine motor skills and can be made for spring, Mother's Day, or any other time you need a cheery pick me up!
Write it on a Pencil: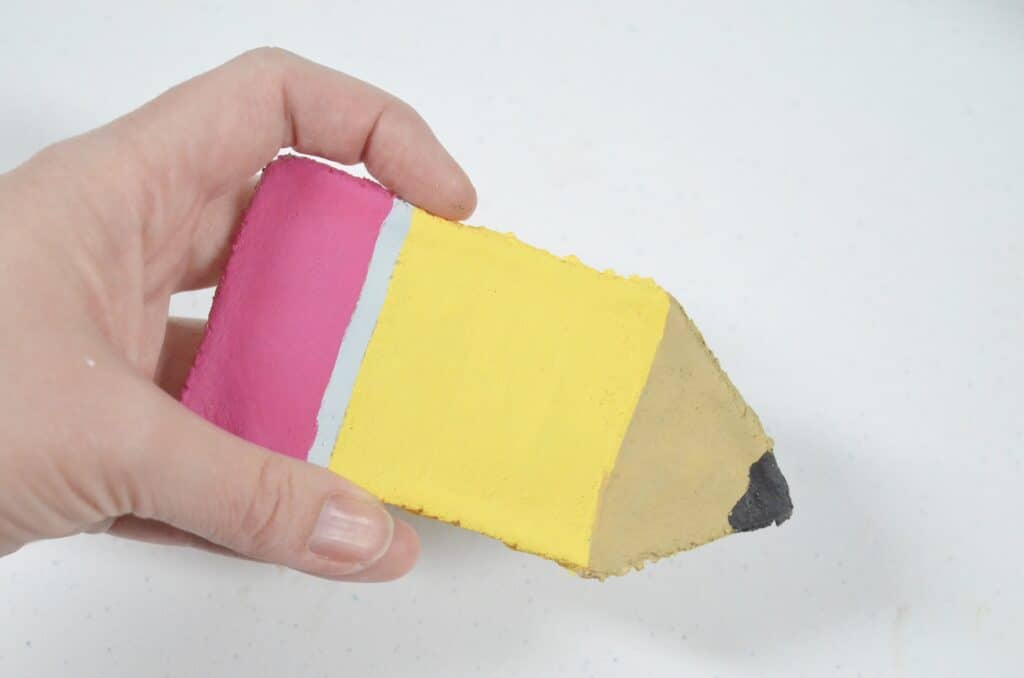 Whether you're celebrating the back to school season or looking for a fun way to practice writing your name, this pencil salt dough activity is great for both!
Earth in my Pocket Disc: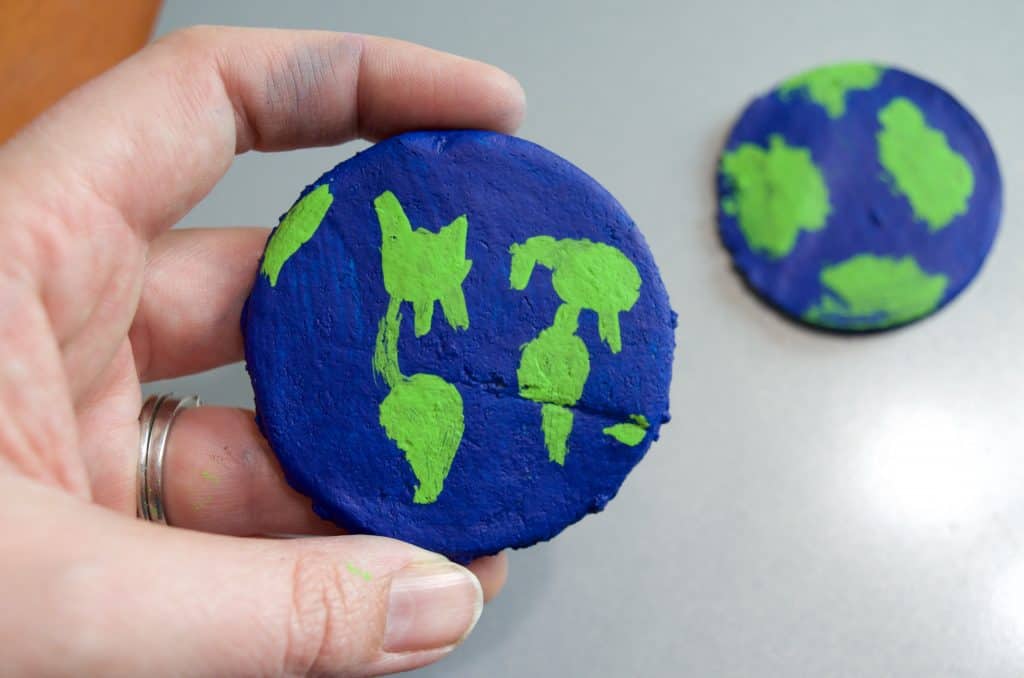 Another one in our "In My Pocket" series, this earth salt dough activity is perfect for Earth Day, recycling lessons, solar system science lessons and more! You can even roll a ball and turn it into a 3D Earth! OR check out more of our Earth Day activities here!
Starfish Salt Dough Activity: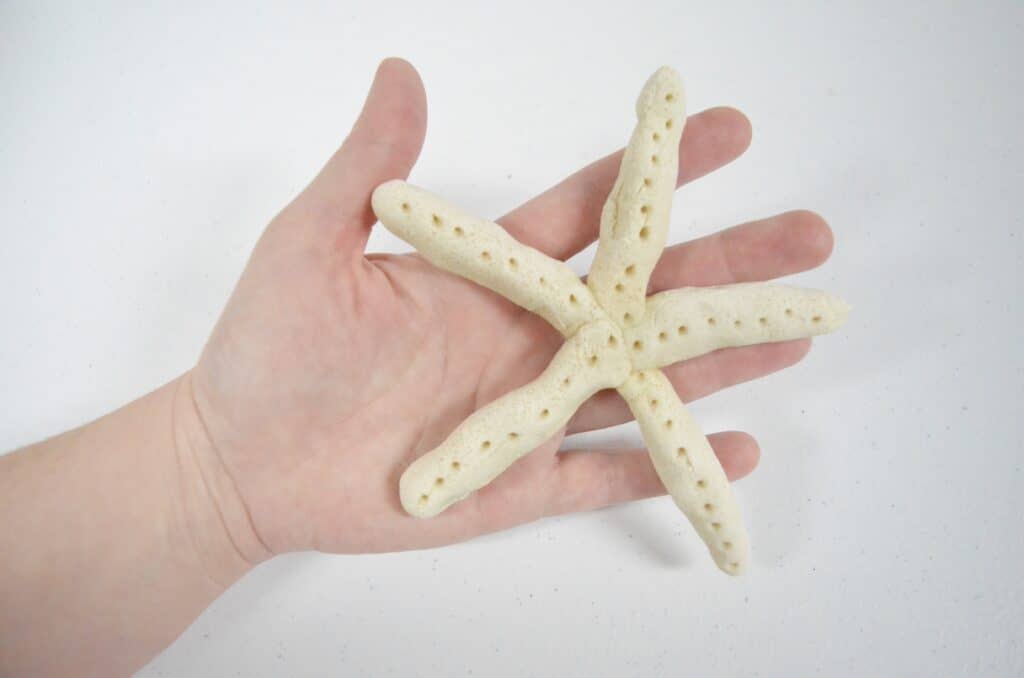 Growing up in Florida I LOVED going to the beach, but it was rare to find starfish! This starfish salt dough tutorial is perfect for even the roughest of play and isn't nearly as fragile as starfish from the beach!
Portraits and Faces: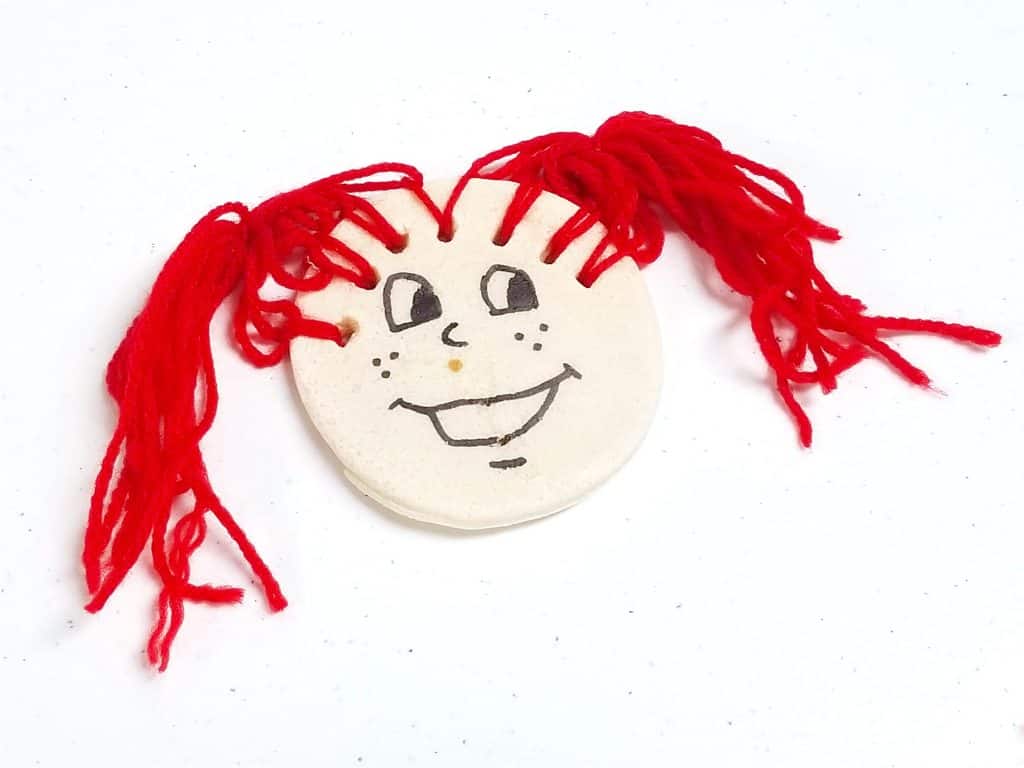 I like to call this one my wild faces salt dough idea! Originally created for making silly faces, this my face salt dough idea is great for making personal portraits too! You definitely want to add some yarn for more fun! This is also a great activity for world kindness day and equality lessons!
Learning Alphabet Letters: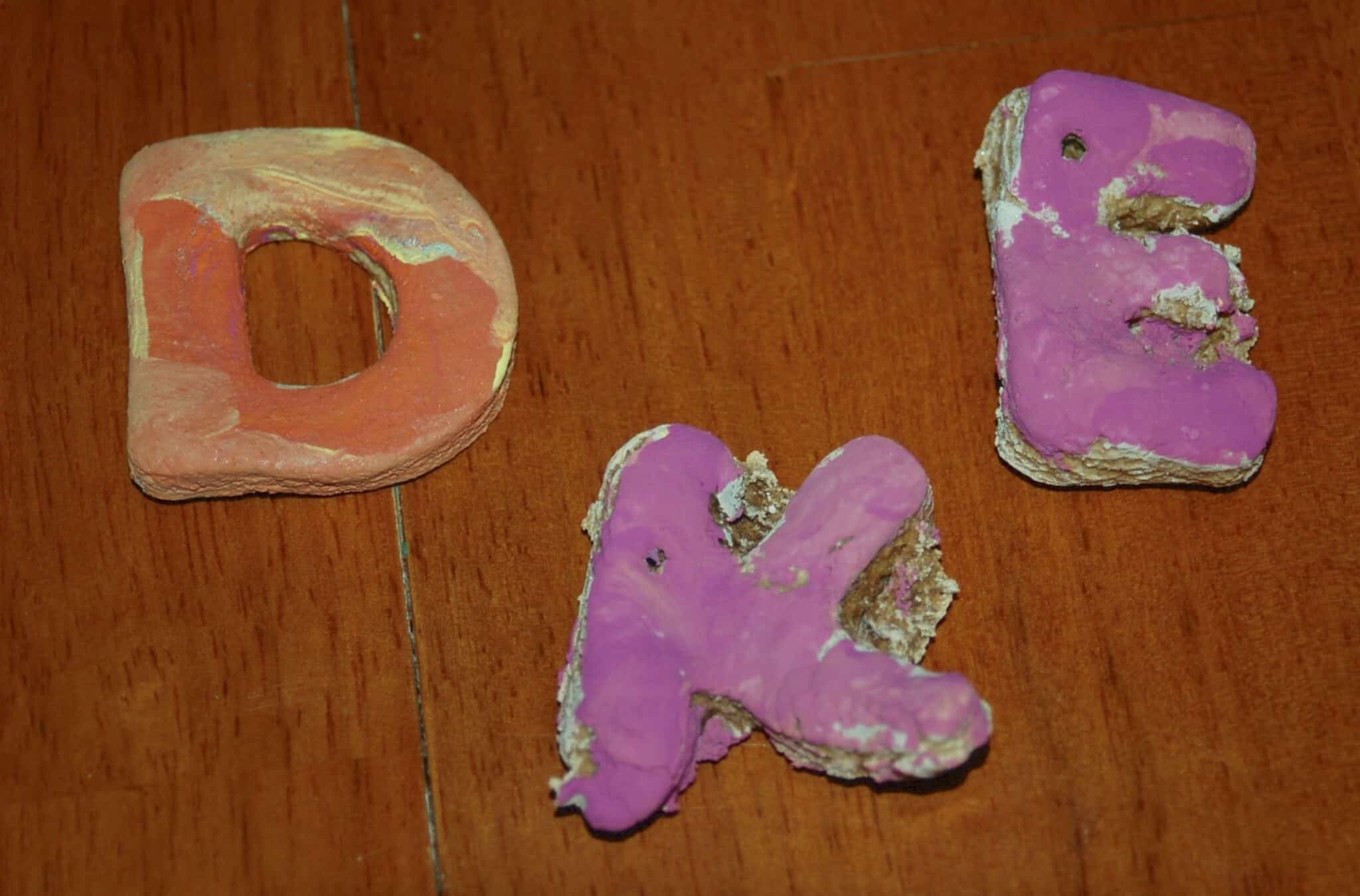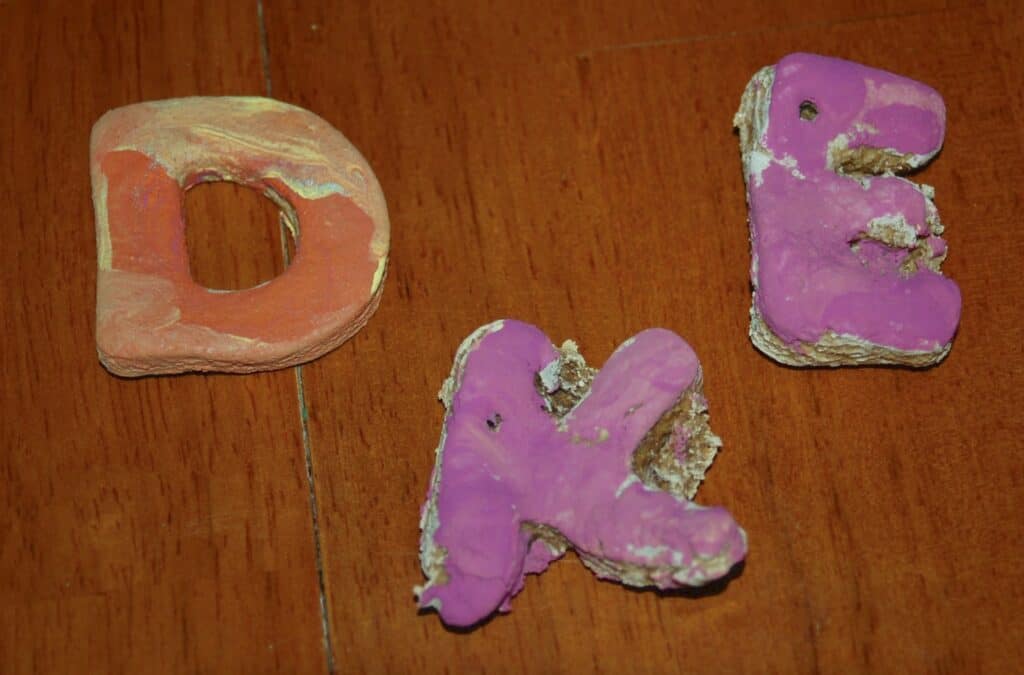 Instead of using play-doh
let your kids "cut" out their own alphabet letters! Great for early literacy activities! You can also poke small holes in the top of the letter if you want to add a piece of twine and hang them! Grab some alphabet letter cutters
. Let kids create their name and glue it onto a strip of wood then paint it! The sky is the limit with these alphabet letter salt dough projects!
Leaf Impression Ornament: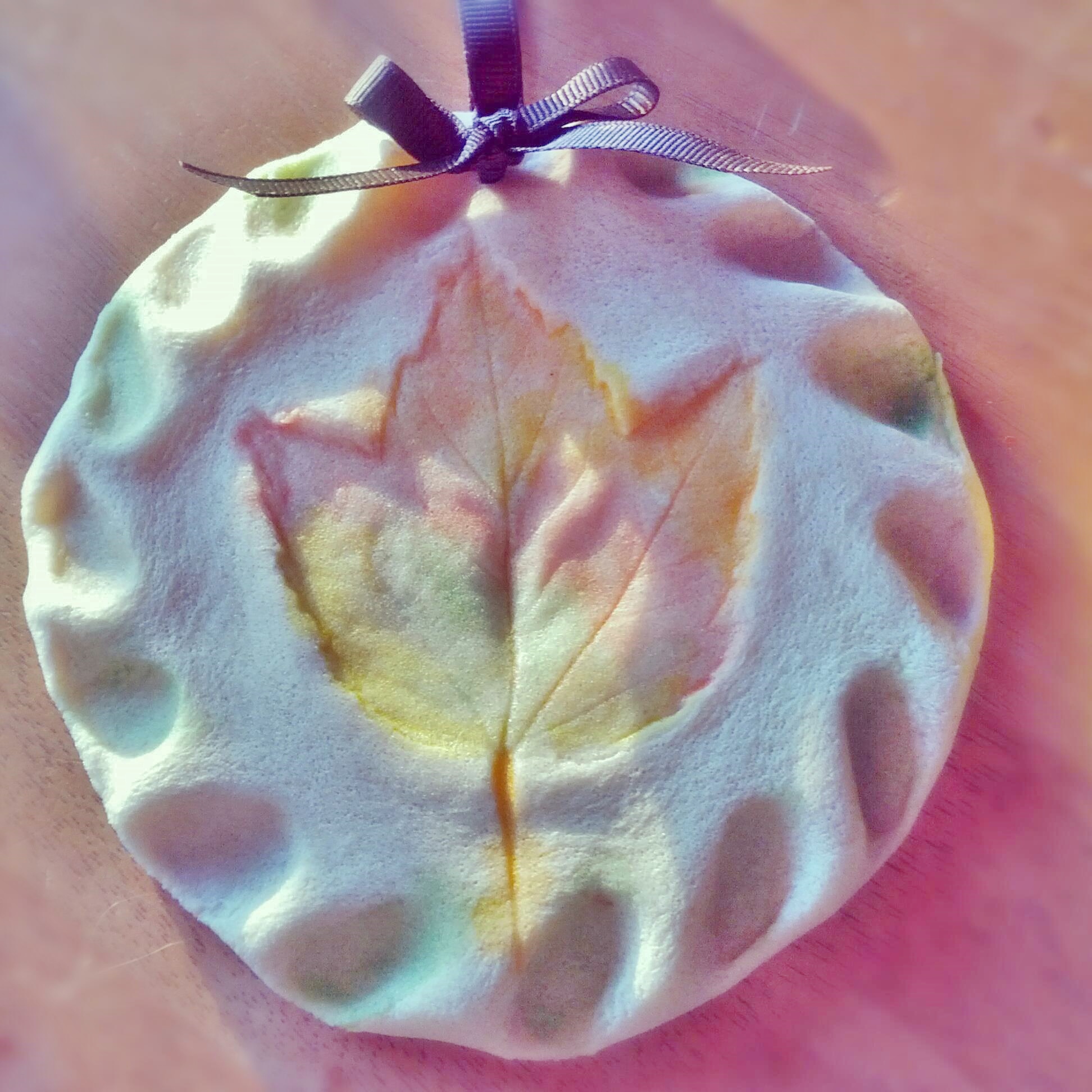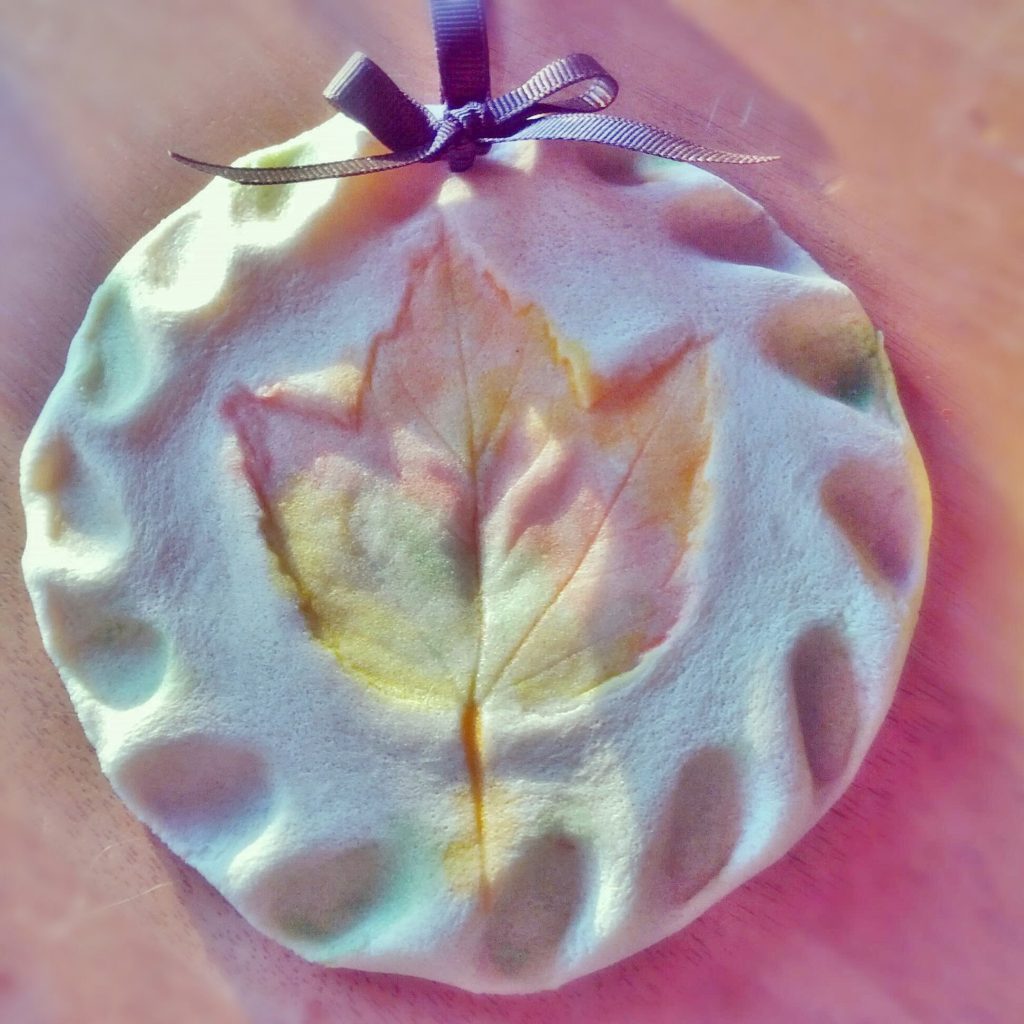 This watercolor salt dough leaf ornament tutorial is great not only for the holidays but also creating impressions in science!
Gingerbread Garland: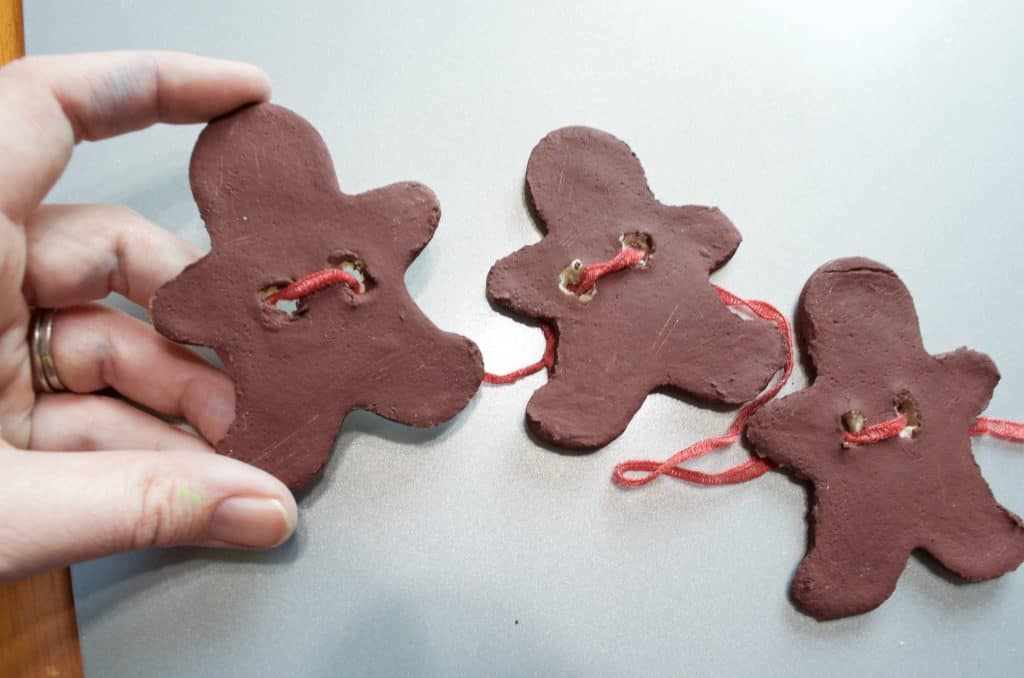 You can smell the holidays with this gingerbread garland tutorial! Turn it into gingerbread magnets or an entire gingerbread village to play with! The kids can paint them, decorate them with googly eyes, ribbon, glitter, buttons and more!
Even MORE Salt Dough Activities for Kids:
Easter Eggs with Glitter
Glitter Handprint Heart
Salt Dough Sea Turtles
Salt Dough Pumpkins
Heart Votive Candle Holders
Hedgehog Animals
Snakes
Unicorns
Leaf Bowls
Earth Day Necklace
Bone Necklace
Other Awesome Kid's Activities: