10 Colorful Painted Rock Ideas for a Summer of Art
This post may contain affiliate links, view our disclosure policy for details.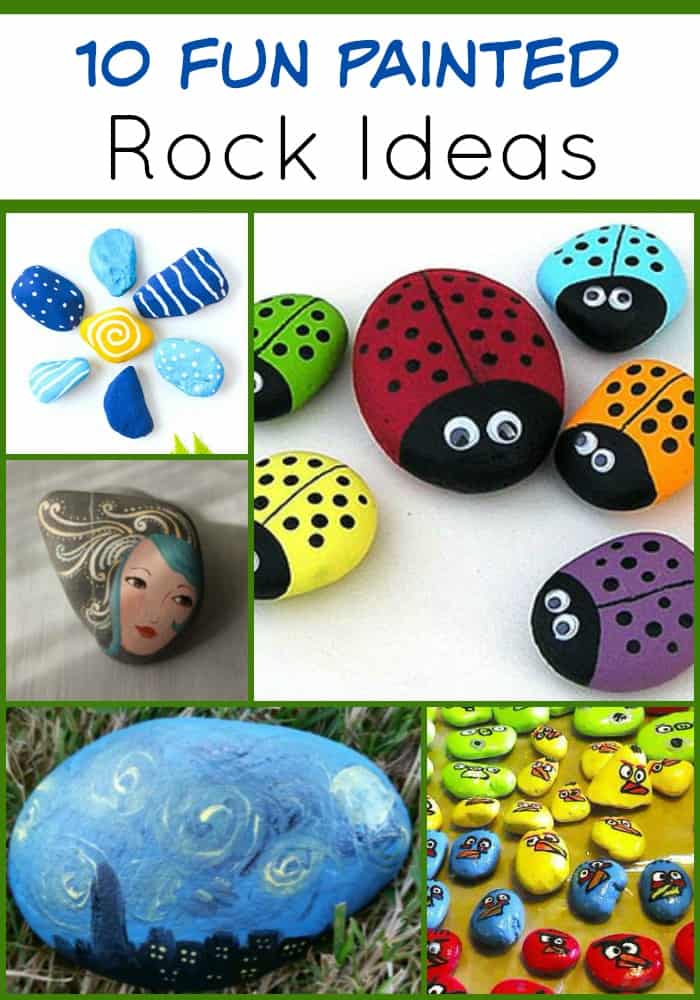 YES!!! It's SUMMER in my house and we've got the heat to go with it! If you're looking ahead to summer camps, art classes, party activities or just trying to keep your kids busy and off of electronics why not try Rock Painting?! It's quite the thing now (who would've guessed?!) and all you really need is some acrylic paint markers
and some flat rocks
to get started! Kids of any age and ability can join in! It's sort of like a simpler version of geocaching really (read about our geocaching adventures here).
Although I usually recommend acrylic paint for most activities, as always, you may want to consider something more washable if you're painting with little ones.  Two groups to check out for more details on Rock Painting clubs are the USA Painted Rocks Etc. and The Kindness Project. Search for a group in your area and let the hunt begin!
Click any of the images below for MORE Rock Painting Resources!
Painted Rock Craft Ideas:
Community Project: Painted Rocks
Mind-Blowing Rock Painting Design Ideas
Paint and Draw Beautiful Pictures On Stones
More Awesome Summer Crafts to Try: