FREE Minecraft Printable Gift Tags – Creeper & Sheep
This post may contain affiliate links, view our disclosure policy for details.
 One year our family had an epic Minecraft Christmas Holiday and these free Minecraft printable gift tags I designed just for you! My kids built our Christmas tree that year by building it with boxes that I covered in pixelated green paper.
Their gifts were wrapped in cubes decorated as diamond ore blind boxes. I made an entire line of DIY NO SEW Minecraft gifts for them (see our tutorials below!) too!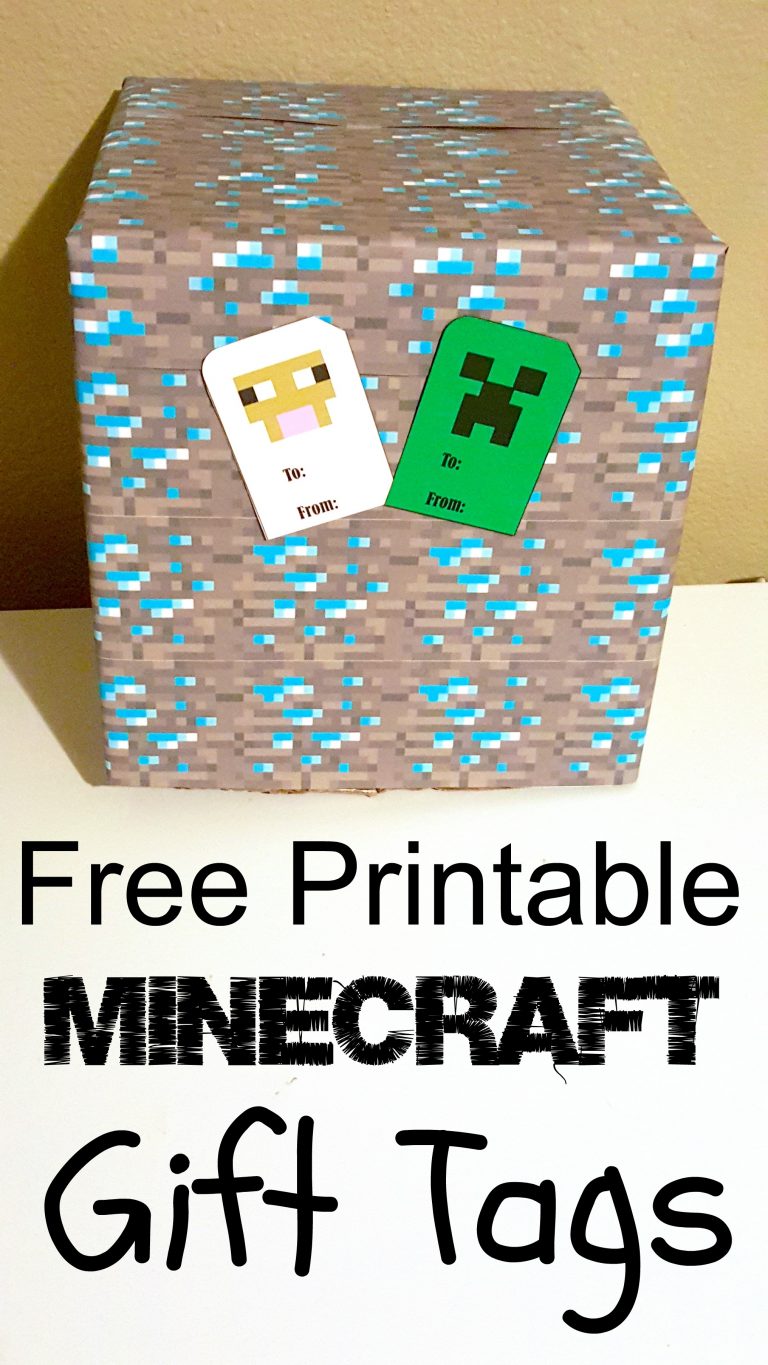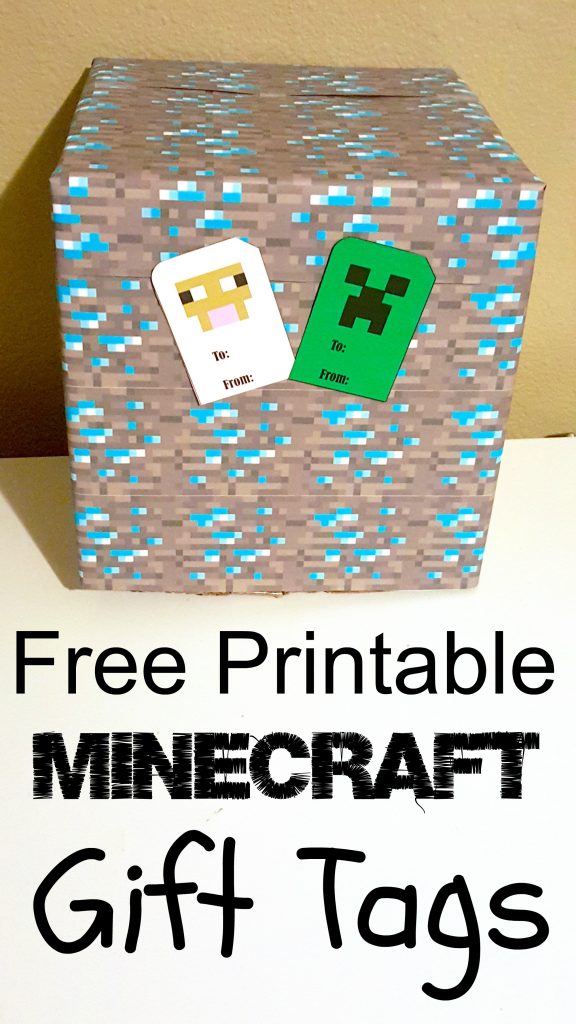 Of course these gift tags are free for you! I made them for our Minecraft presents and figured I'd share them with you guys since they turned out SO cute! And don't forget to download these FREE Unofficial Minecraft ebooks – there's a ton of them!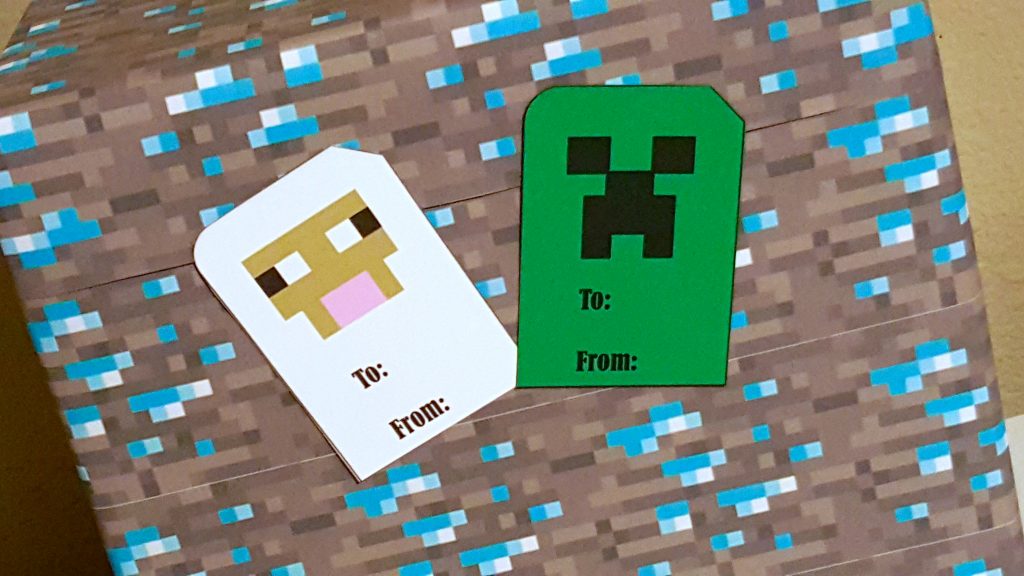 Right now I only have the Creeper and Sheep added in but eventually I'd love to create some more! Just print the Creeper page on green paper and the Sheep page on white paper and you're good to go!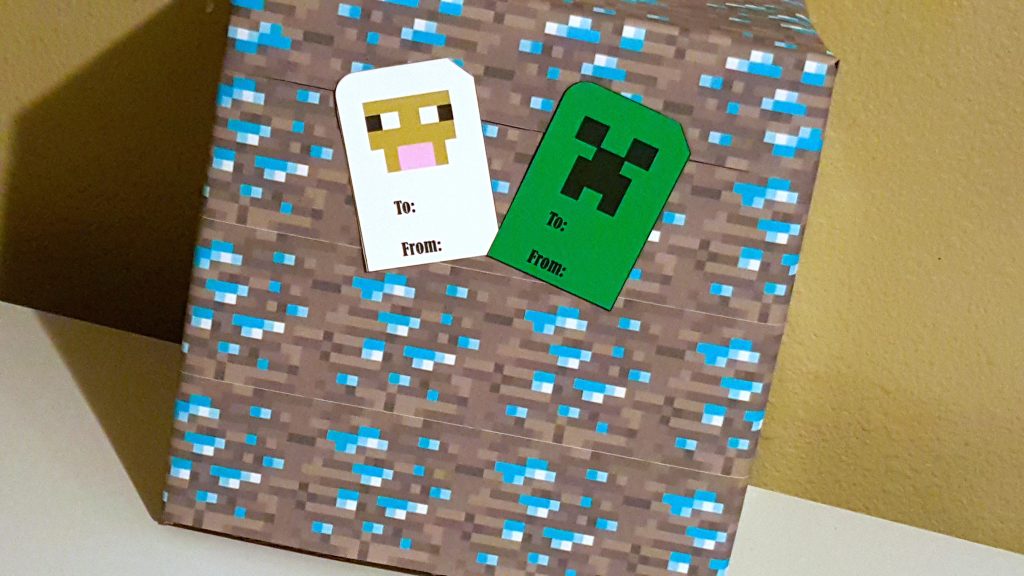 Our Other DIY NO SEW Minecraft Tutorials
DIY Creeper T-shirt Tutorial
DIY Pillows – Creeper, TNT, & Sheep
Minecraft Themed Wooden Arrow
DIY NO SEW PLUSH: