Simple Creative DIY Kid's Wall Decor – Minecraft Themed Arrow
This post may contain affiliate links, view our disclosure policy for details.
You guys know I'm spending the next few months as my schedule allows by turning my boy's bedroom into a Minecraft wonderland – all DIY! I've found that pretty much as long as ANYTHING has some sort of block or cube looking design to it the kids are happy!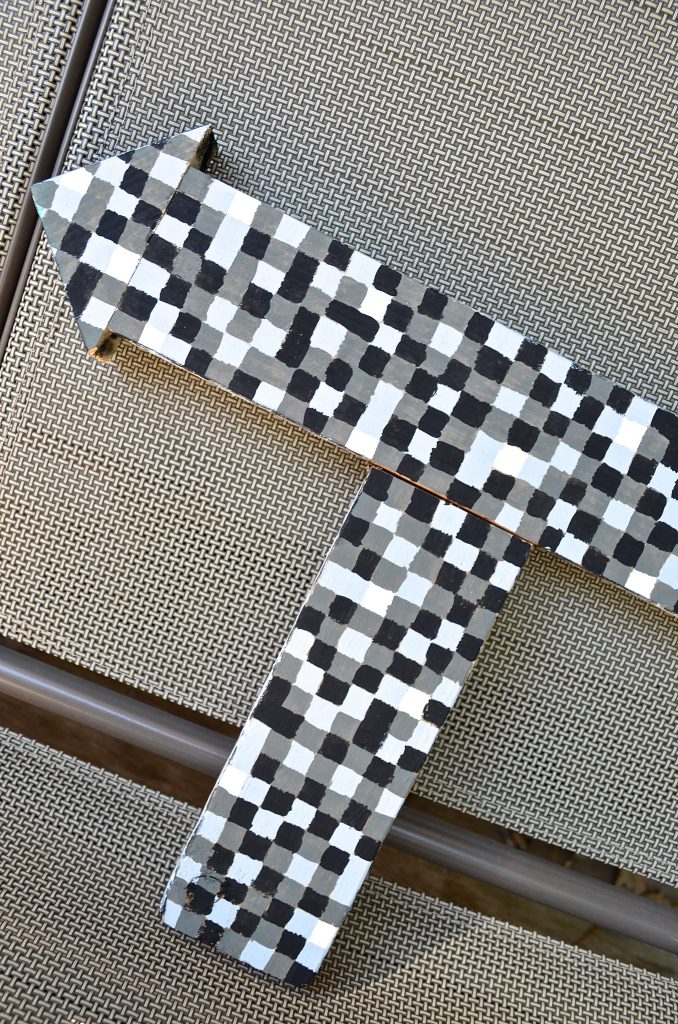 My 8 year old son has a little wood working area in the basement and had made this cool arrow sign over the summer so I asked him if I could keep it. I wanted to paint it in a cubed design for their new bedroom!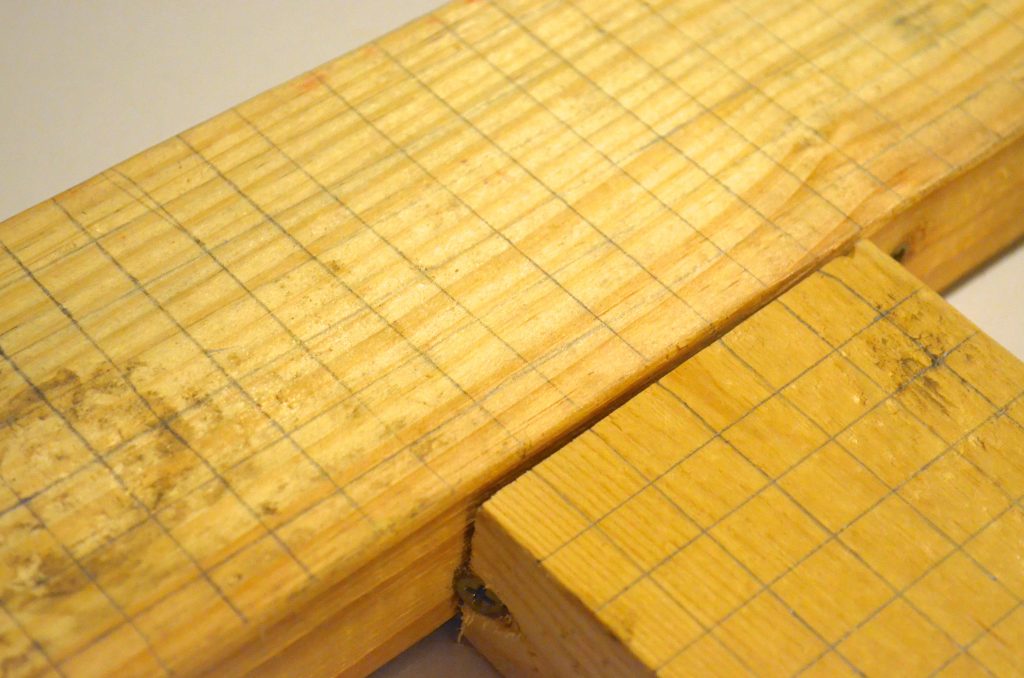 You can do this with any shape or object too! I drew lines every half an inch horizontally and vertically on his wooden arrow sign.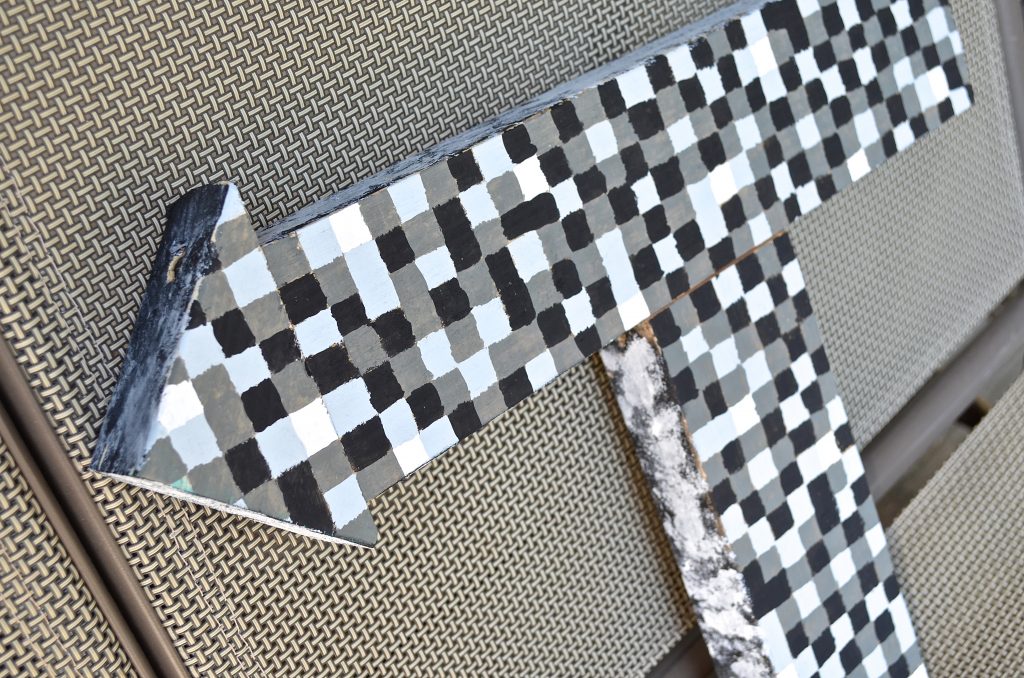 Then I randomly painted each cube! It's a little time consuming so I took a shortcut on the sides of the arrow sign and simply sponged the same colors on instead of creating cube designs on the side too. It will make a great handmade addition to their Minecraft room and will be even more special for my son since he actually designed and created this sign all on his own!