Make Your Own DIY Minecraft Pillows NO SEW Tutorial
This post may contain affiliate links, view our disclosure policy for details.
I've been making all sorts of NO SEW DIY Minecraft tutorials with my kids and so far these DIY Minecraft pillows are my favorite! (At the bottom of this post you can find more of our DIY Minecraft tutorials.) Let's just say I learned a LOT while doing them!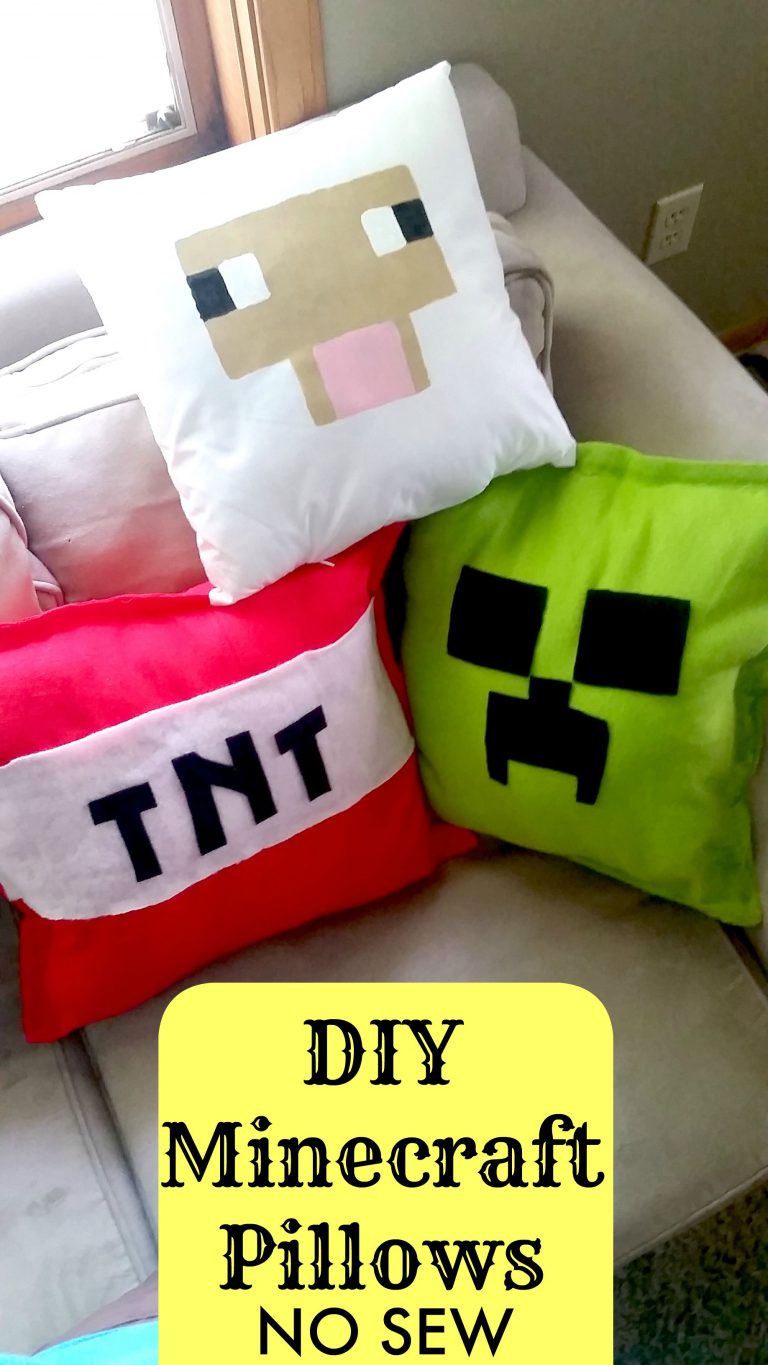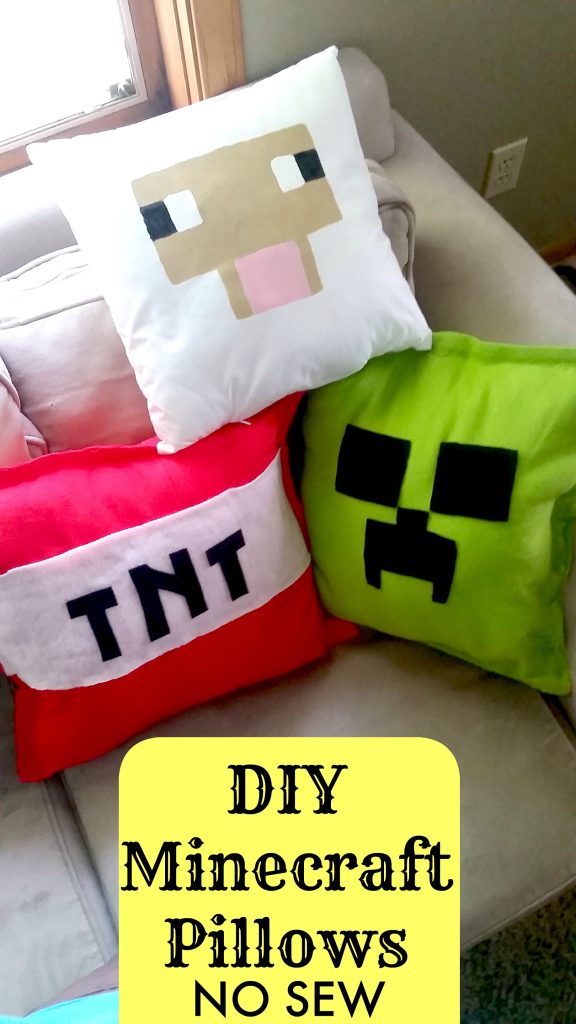 I do NOT sew – so it was fun (sometimes) make these no sew pillows washable (which means no hot glue gun which is my go to method!). If you DO sew please feel free to use this idea and run with your own methods! I've seen some fabulous pillows you guys have made!
I have made 3 pillows so far using 2 completely different method so I have the pros and cons and how to do each below! Remember NO SEW means you don't need a ton of talent to put these easy pillows together!
Minecraft is built on cube dimensions so everything is pretty easy to figure out in "blocks".
If you appreciate this free content and would like to help contribute in a small way in helping me continue providing free educational resources for others, feel free to send a token of your appreciation via Paypal here. Any amount helps and is greatly appreciated. Shop through your favorite Etsy store or use our Amazon link to make your purchases!
DIY Minecraft Sheep Pillow – NO SEW Tutorial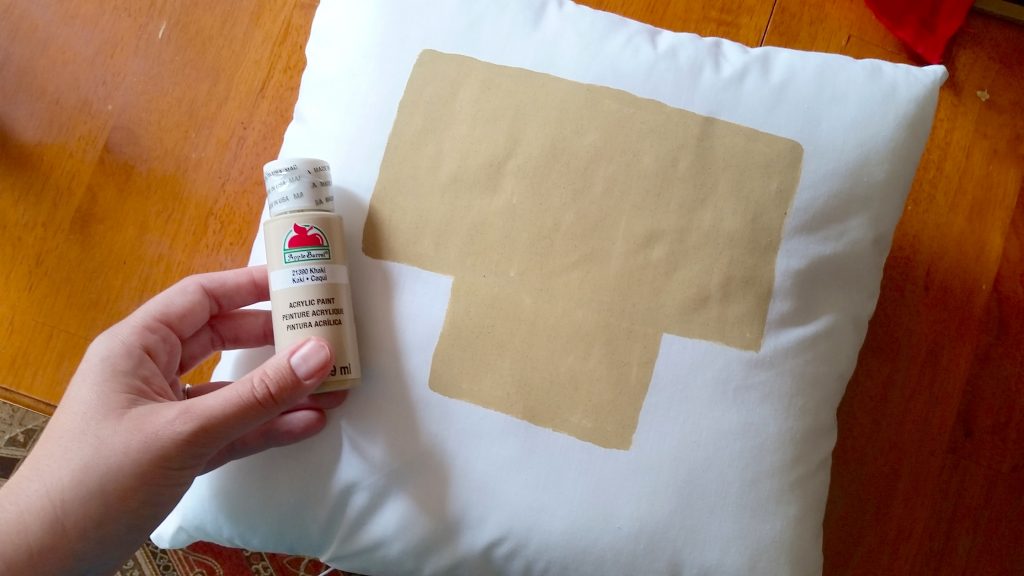 The DIY Minecraft Sheep pillow was BY FAR the easiest one to do and took me under 15 minutes from start to finish. I had the ingenious idea of using an already made pillow and just painting directly onto it with acrylic paint
!
I found this little square shaped pillow
for $.50 at the thrift store so I brought it home, washed it, and then grabbed my paints. I made a symmetrical "T" type shape in a khaki acrylic paint for the main part of the sheep face.
Nothing fancy – I didn't even measure – I just painted straight onto the pillow. You may wish to spot check and dab a little bit of a second coat on depending on the material of your pillow.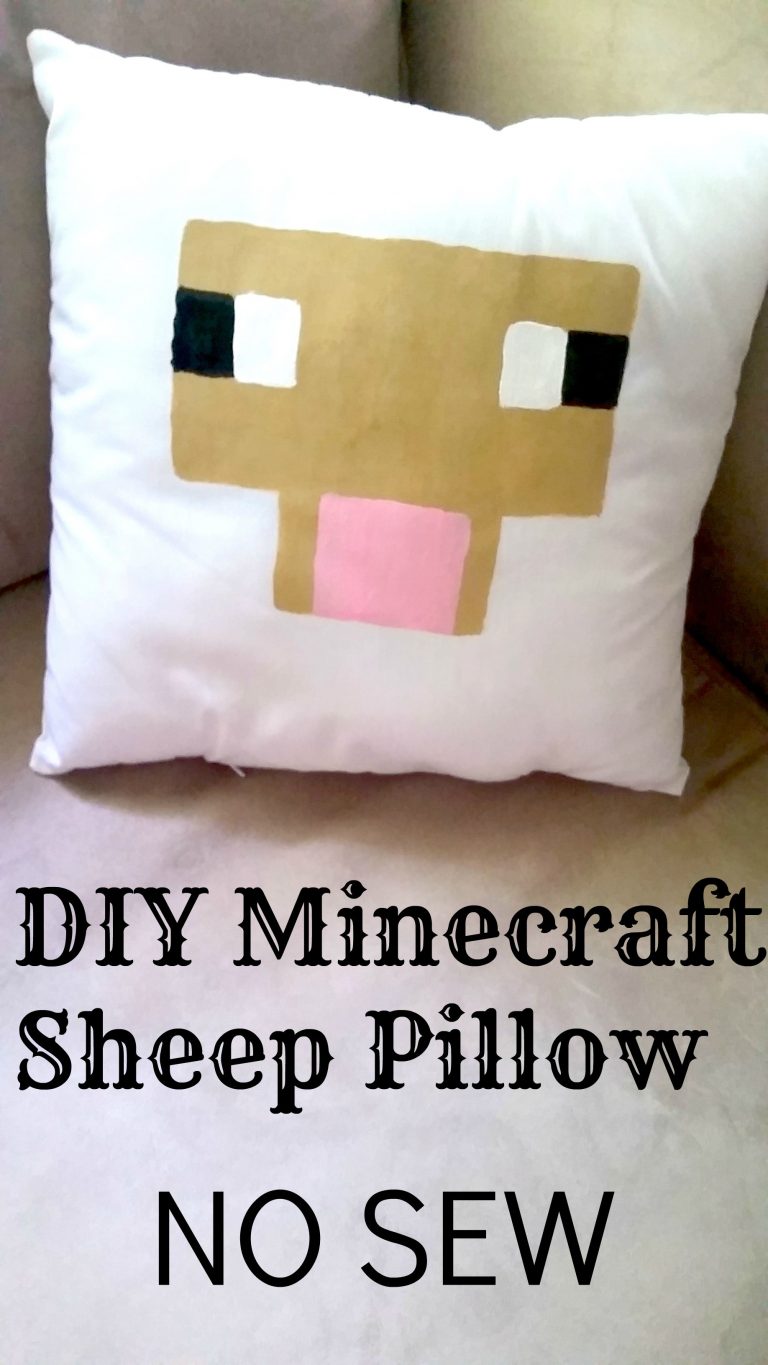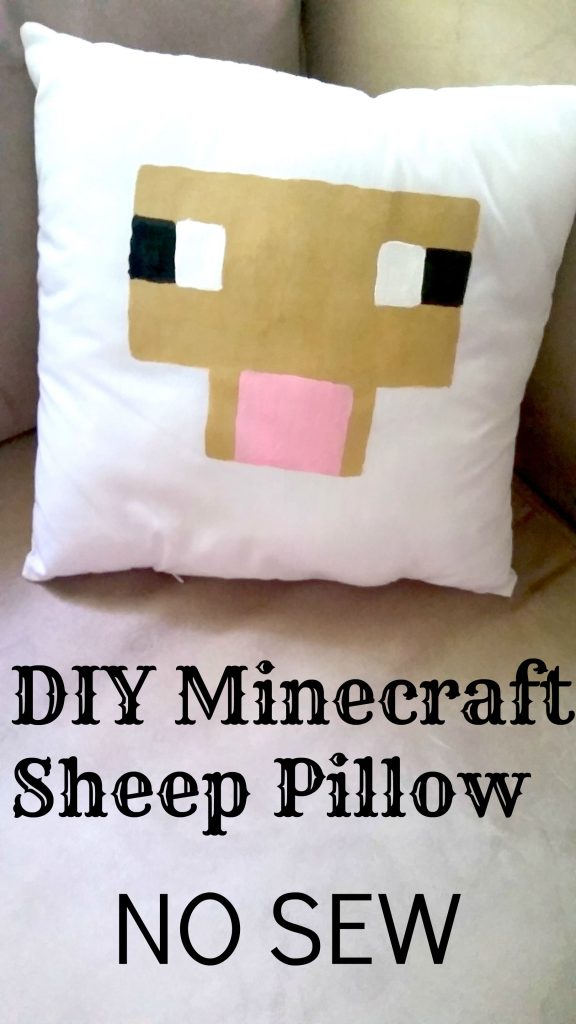 Once the khaki paint color had dried I painted on a light pink nose, and white and black squares for the eyes. That's it! EASY PEASY! After making all 3 pillows this was by FAR my most favorite method simply because of timing.
You can do this on a pillow case
as well, just make sure you have a piece of cardboard inside the pillow so the paint doesn't bleed through.
DIY Minecraft Creeper & TNT Pillows – NO SEW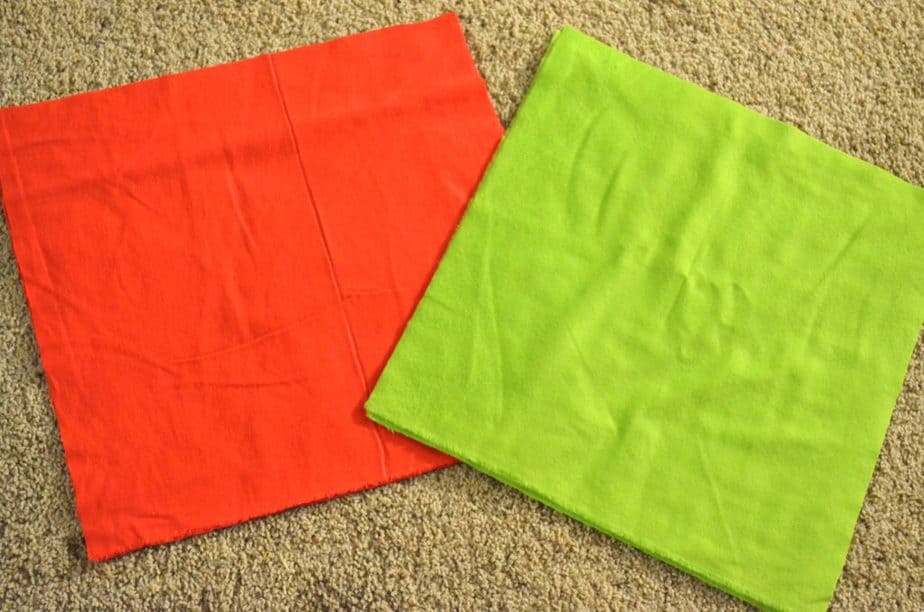 I had a LOT of fun creating these simple NO SEW (washable!) pillows but getting the fabric to adhere together was a little more difficult than I was hoping. First start by cutting out a 15″ x 15″ section of whatever color and fabric you want to use.
I bought a felt fleece type soft fabric for about $2/yard at Walmart. You'll need TWO panels for each pillow – both 15″ x 15″.
I used Aleene's Fabric Fusion Permanent Adhesive to glue up 3 sides of the pillow before beginning to stuff it. I honestly have mixed feelings about that fabric glue – it was really difficult to work with once I started stuffing the pillow and it left a "crunchy" stained appearance around the pillow where I applied the glue.
I've since had several people recommend Stitch Witchery to me (a tape that seals when you iron it and is also washable) so I will definitely be trying that one next time! Personally I would have rather just used hot glue but I'm pretty that wouldn't hold up in the washing machine.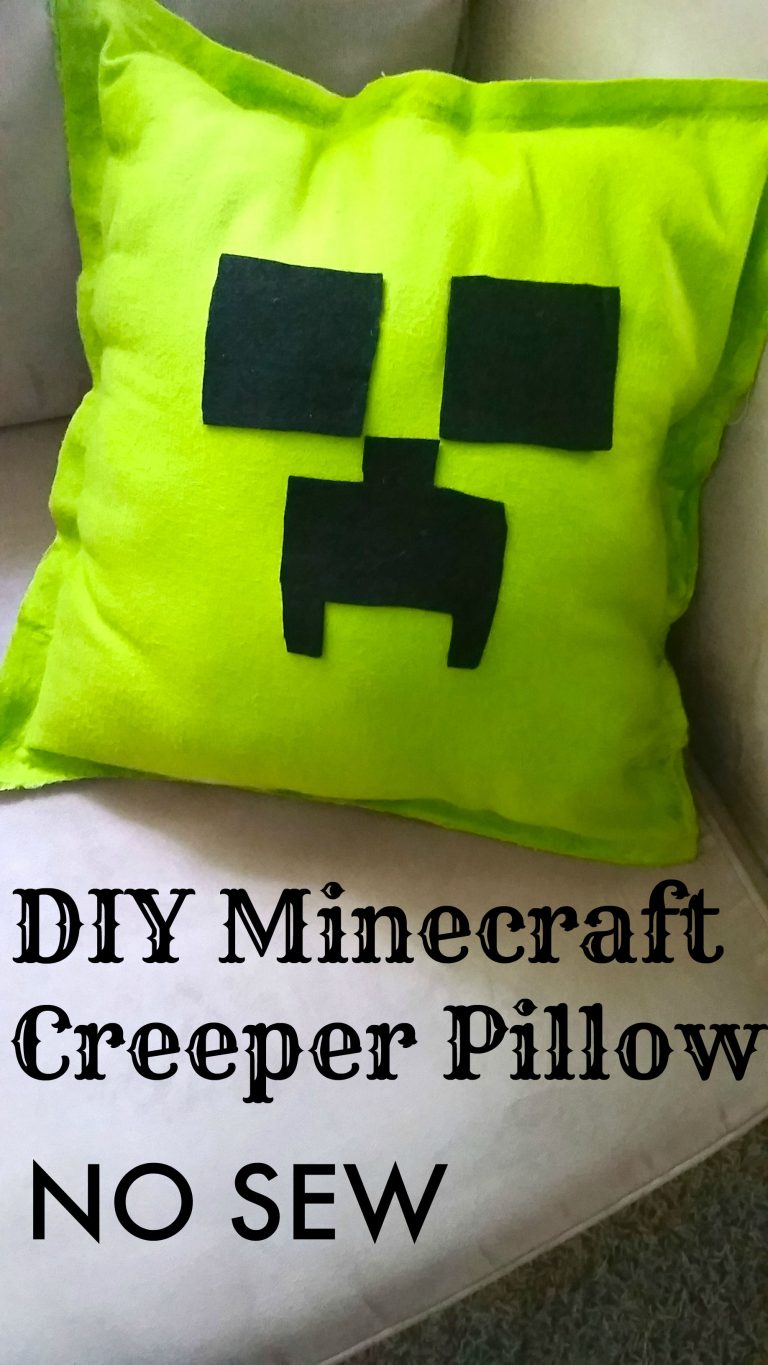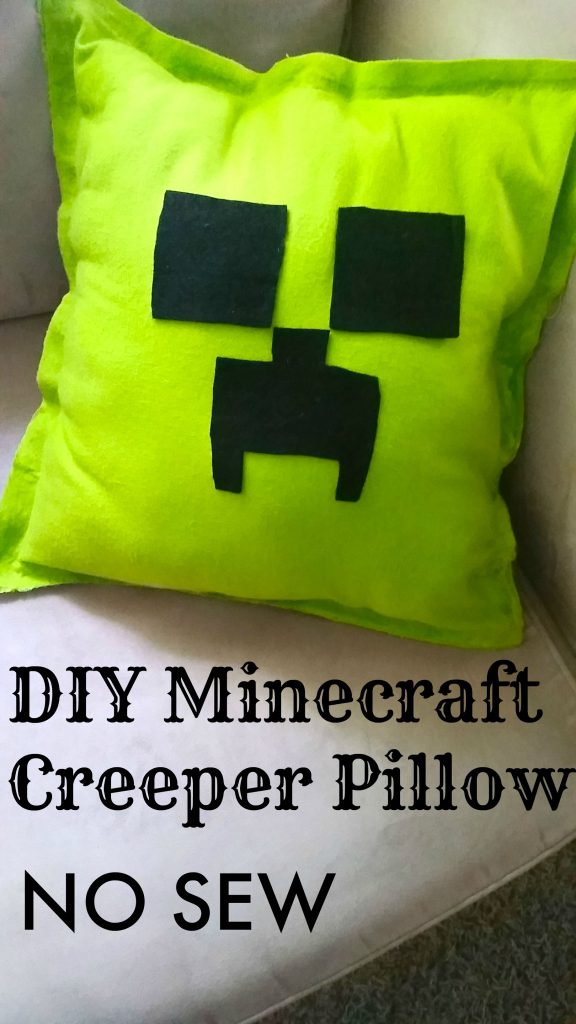 I cut out 4″ x 4″ black felt squares for the Creeper eyes and cut out a "face" shape the best I could. I also used my Aleene's Fabric Fusion
to glue it on. Make sure not to overstuff the pillow or it will be ridiculously difficult to use your fabric glue!
I really want to try and make another one with that Stitch Witchery
– it sounds pretty fabulous.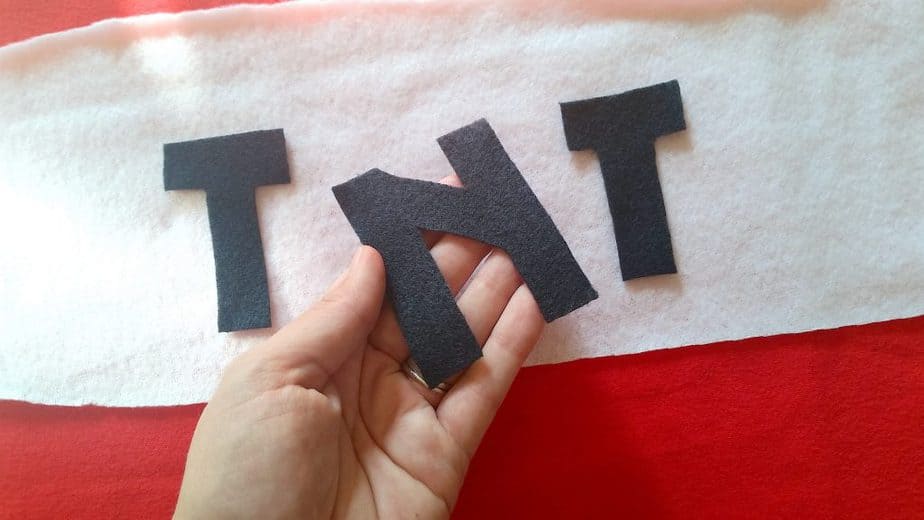 For the TNT Pillow it was pretty simple as well. I glued the 3 edges of the pillow together leaving room to add my stuffing. I cut out a long wide strip of white fabric which I glued from one side of my pillow to the other.
Then I cut out the letters "T", "N", "T" out of black felt and glued them on in the center of the white strip on the pillow.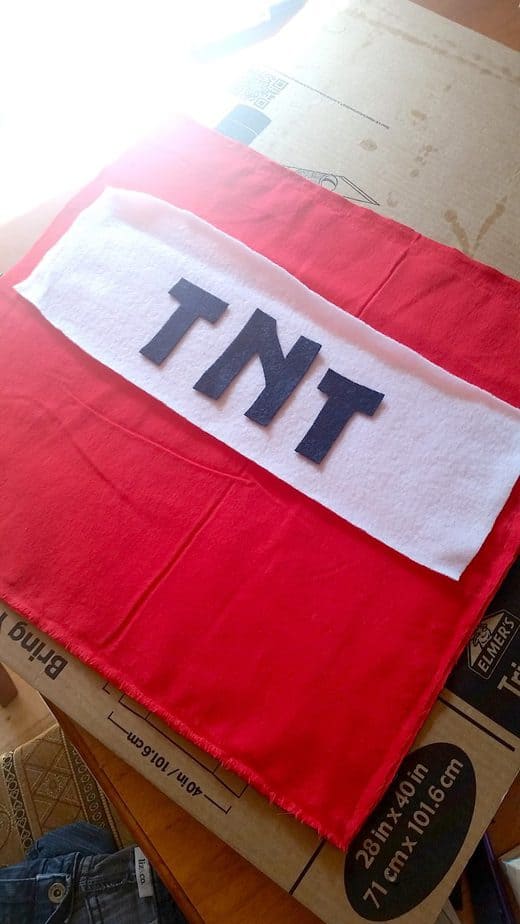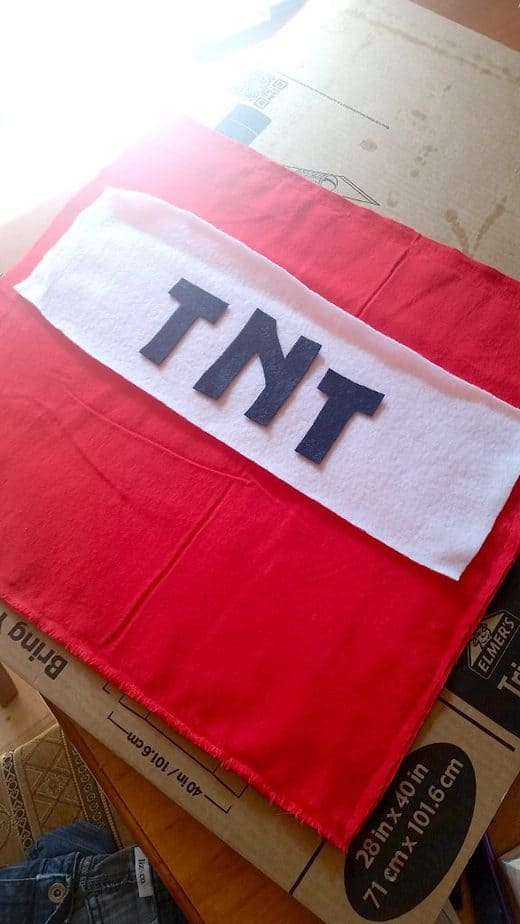 Thankfully my kids aren't picky so nothing had to be exact. I like the homemade look so I didn't stress too much that my white strip was a little uneven.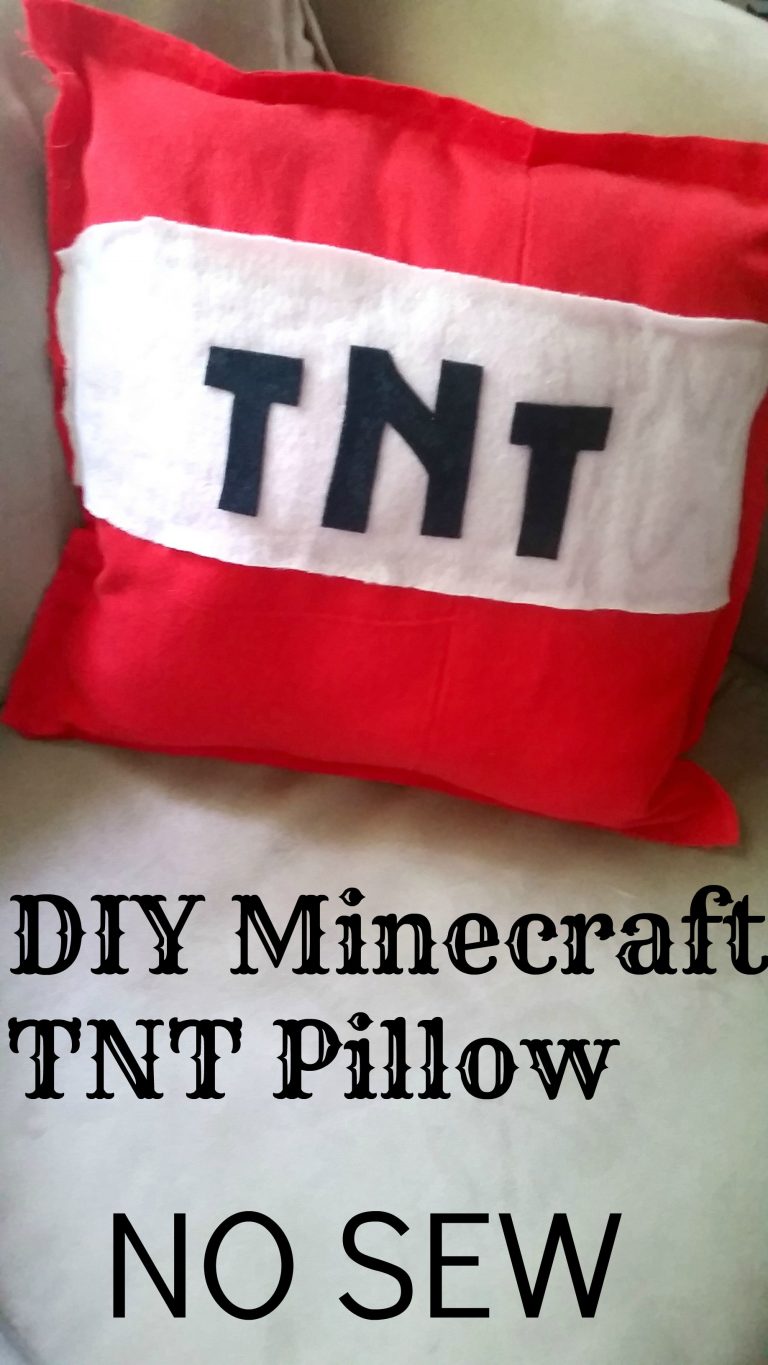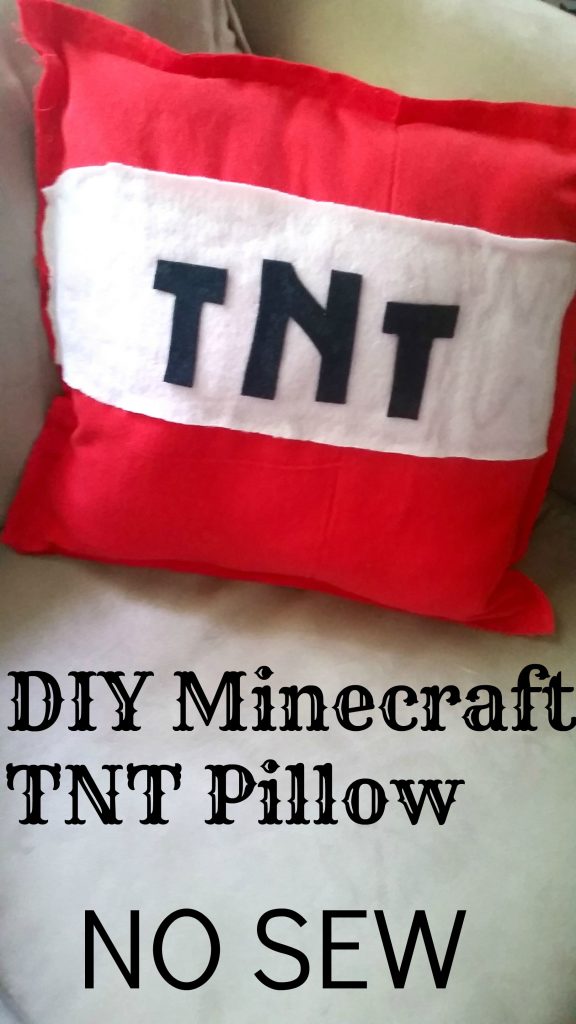 This is what it looks like when everything is glued together! All of my pillows are machine washable which is pretty much a must when you have kids and pets!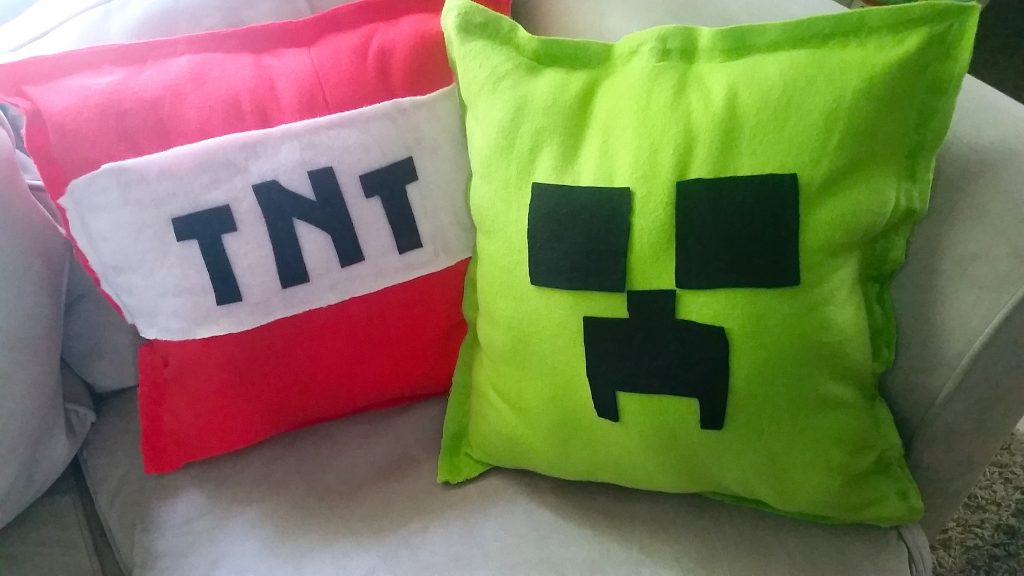 These pillows would go great with these IKEA "block" sheets! I LOVE the way all 3 of my Minecraft pillows turned out even though the sheep was WAY WAY WAY easier and less time consuming than the Creeper and TNT pillows. I can't wait for my kids to open these gifts up on Christmas morning!