DIY Minecraft Sword Plush – NO SEW Tutorial
This post may contain affiliate links, view our disclosure policy for details.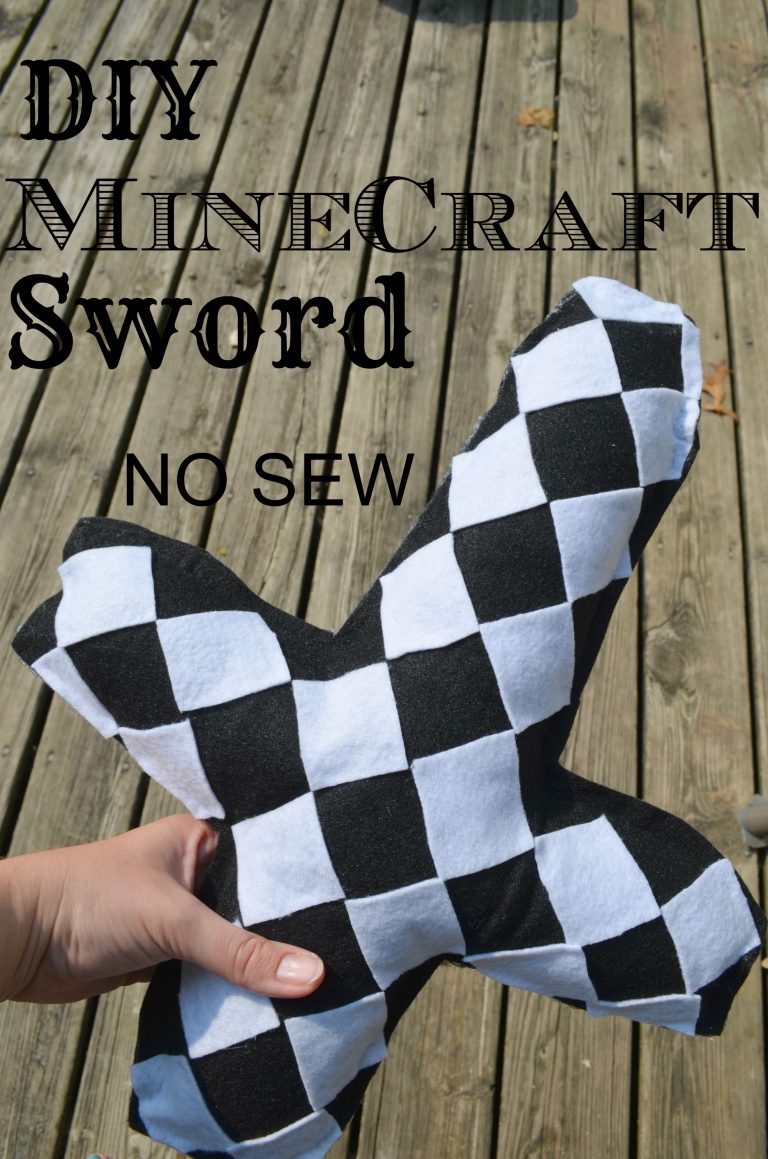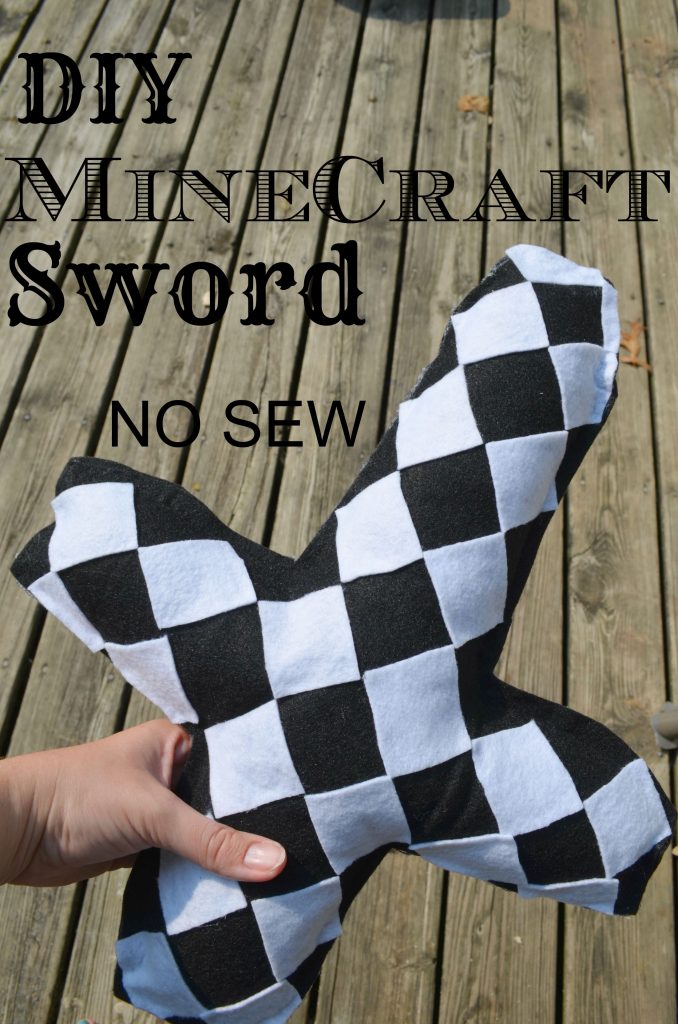 After making our Minecraft Pig and Torch plush toys I knew we had to at least attempt a DIY Minecraft Sword plush! I saw this amazing pixelated plush Minecraft sword on Pinterest (and Minecraft plush on Etsy that cost $45+!) but I can't sew and have no skill at seemingly easy clothing/plush patterns.
My sword would just end up being trashed from the hideous crookedness that would ensue. So I like to come up with the "dummy alternative" which is fairly fail free! For this DIY Minecraft sword you'll need black felt, white felt, cotton batting, and hot glue.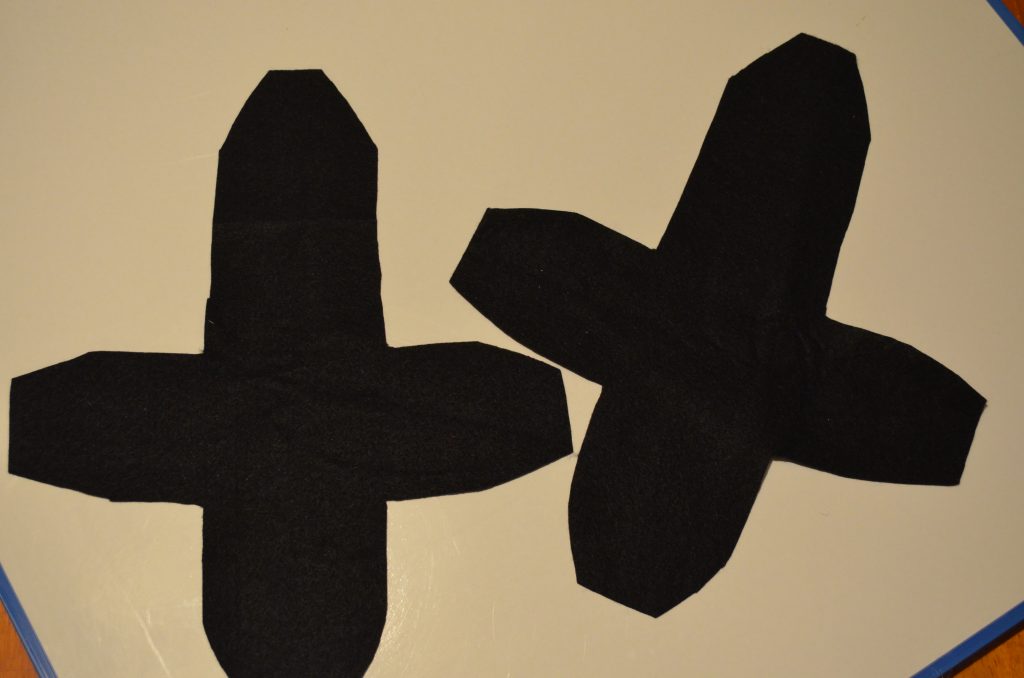 There is no secret template I have for this – it's kind of a free style cutting thing! I started though but cutting one large "T" out of my black felt. I trimmed it down to a semi-sword shape making sure to leave it a little wider than desired since I knew the plush filling would puff it up a bit.
Make your sword "handle" a bit lower than half way down so your sword part is longer than the handle. Once I had one piece that looked fairly decent I laid it on top of the black felt and cut out a second piece that looked exactly the same.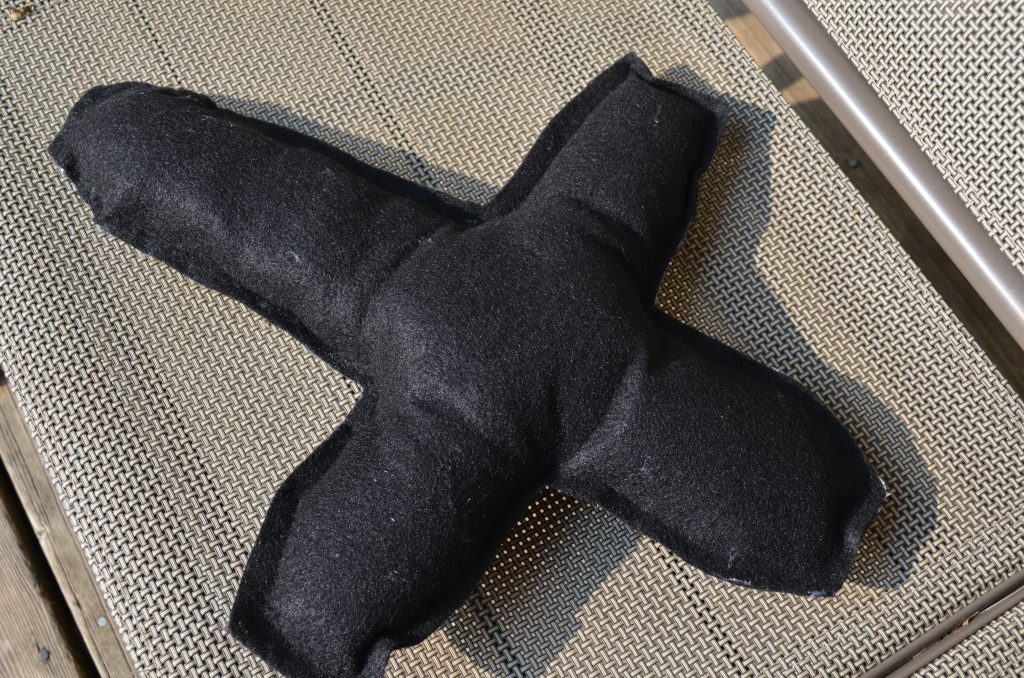 Then came the easy part! I laid the two pieces of felt on top of each other matching the edges up nicely and then added hot glue around the edges and pressed the pieces firmly together – make sure to leave the tip of the sword open to stuff the batting in!
You can also do this in stages which makes it easier. Hot glue just the bottom of the handle where you would grip a sword then stuff with cotton batting. Then glue the "wings" or sides of the sword and stuff with batting.
Lastly glue the sword up to almost the tip and stuff with cotton batting. Stuff in your last bit and glue shut! If you apply enough hot glue you won't have to worry about seams ripping open – it holds surprisingly strong!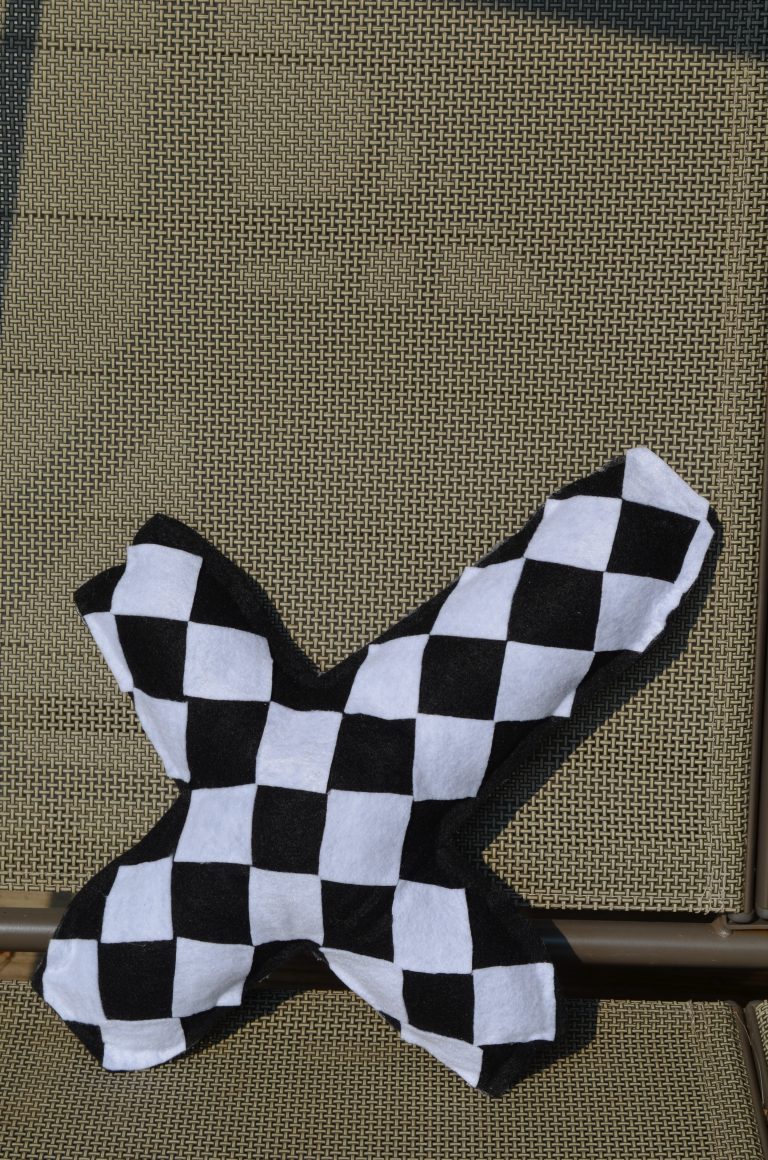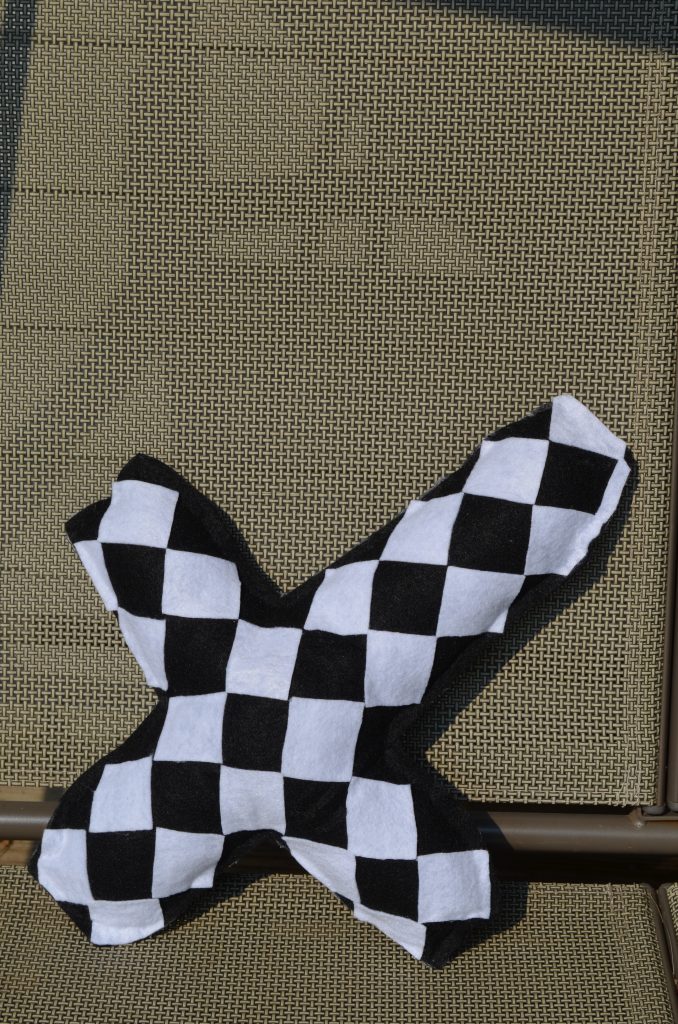 Now for the final step – decorating! I cut out a big pile of small white felt squares. Put two next to each other sideways so it looks like a diamond on your sword to make sure they'll fit like you want them to before cutting out your whole pile.
Then I just hot glued them onto the top of the sword in a similar pattern! That's it! It didn't take long at all to make this sword and you can easily craft one while you're watching TV at nights!