Retro Gift for Gamers: Atari Flashback Blast! Product Review
This post may contain affiliate links, view our disclosure policy for details.
I've mentioned several times this year how obsessed my boys are with retro video games! In fact they turned a corner of our house into a retro gaming corner complete with posters, old tube TVs from the side of the road, and their (ever-growing!) collection of original gaming consoles and plug n play systems.
It's actually been a fun throwback to watch their obsession grow and far more affordable than purchasing brand new gaming consoles! I was pretty excited when I was offered a closer look at the Bandai Namco Flashblack Blast! wireless controllers. We received the Pac-Man version featured below.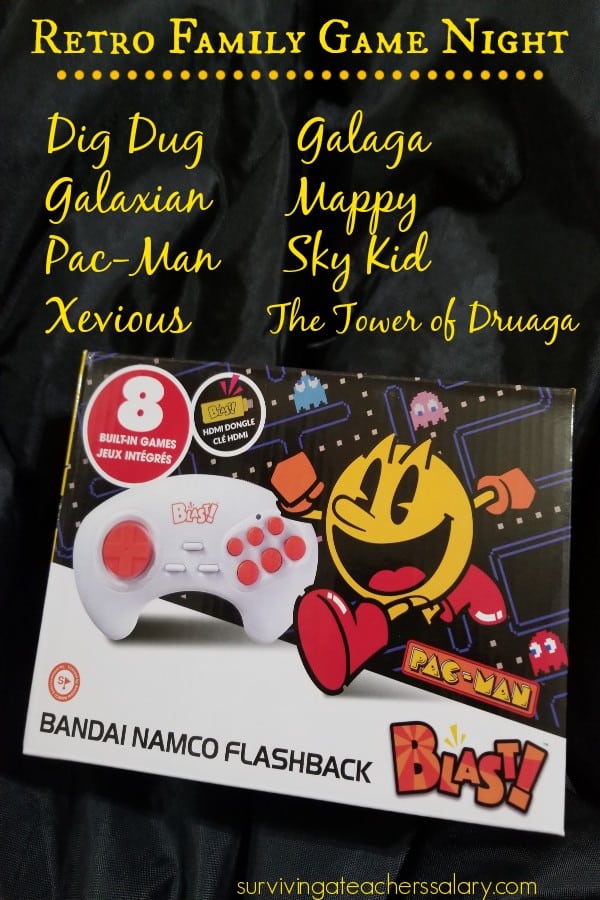 The Pac-Man Bandai Namco Flashback Blast! includes the following games:
*Dig Dug
*Mappy
*Galaxian
*Galaga
*Sky Kid
*Xevious
*The Tower of Druaga
*Pac-Man
My boys are huge fans of Namco brand games. Dig Dug, Galaga and Mappy (and of course Pac-Man) are some of their absolute favorites. There are pros or cons to this gaming system depending on  who the controller is for! Are you buying it for kids? Diehard retro gaming fans? Original gamers only?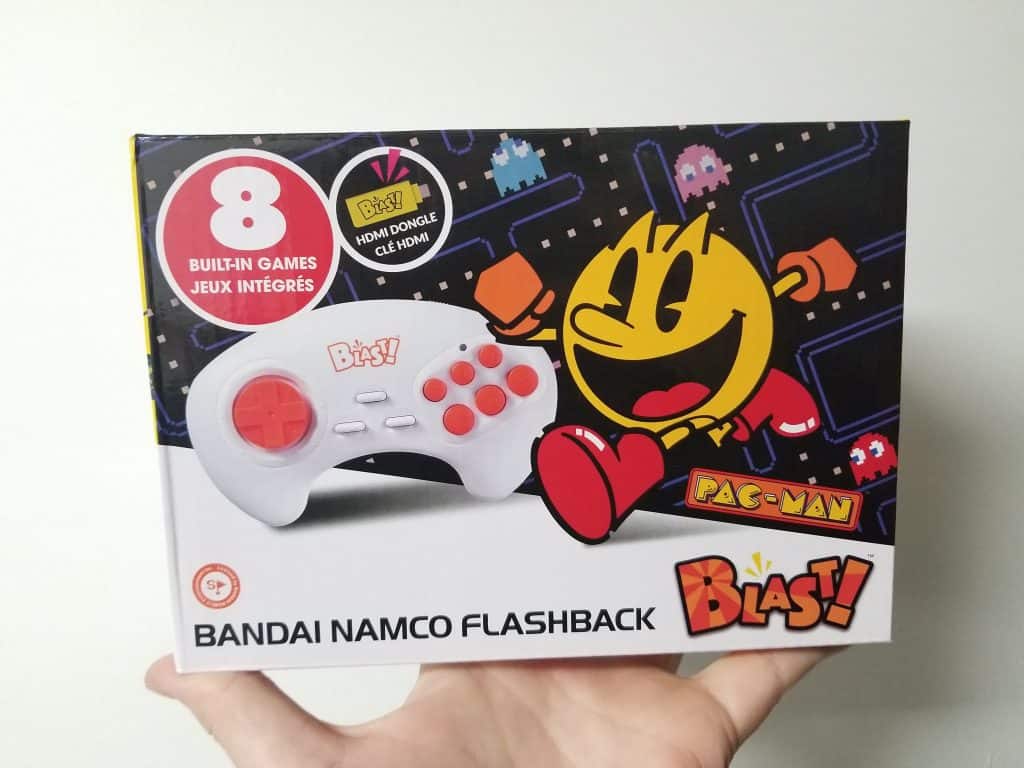 If your kids love video games and are interested in trying out some retro games then this is a great affordable option for you! The Flashback Blast! systems are sold at major retailers – I've seen them all over! The HUGE benefit to these controllers is that it not only allows you to save your game progress but there is ALSO a rewind button on the controller! (Where was this when I was a kid?!!?)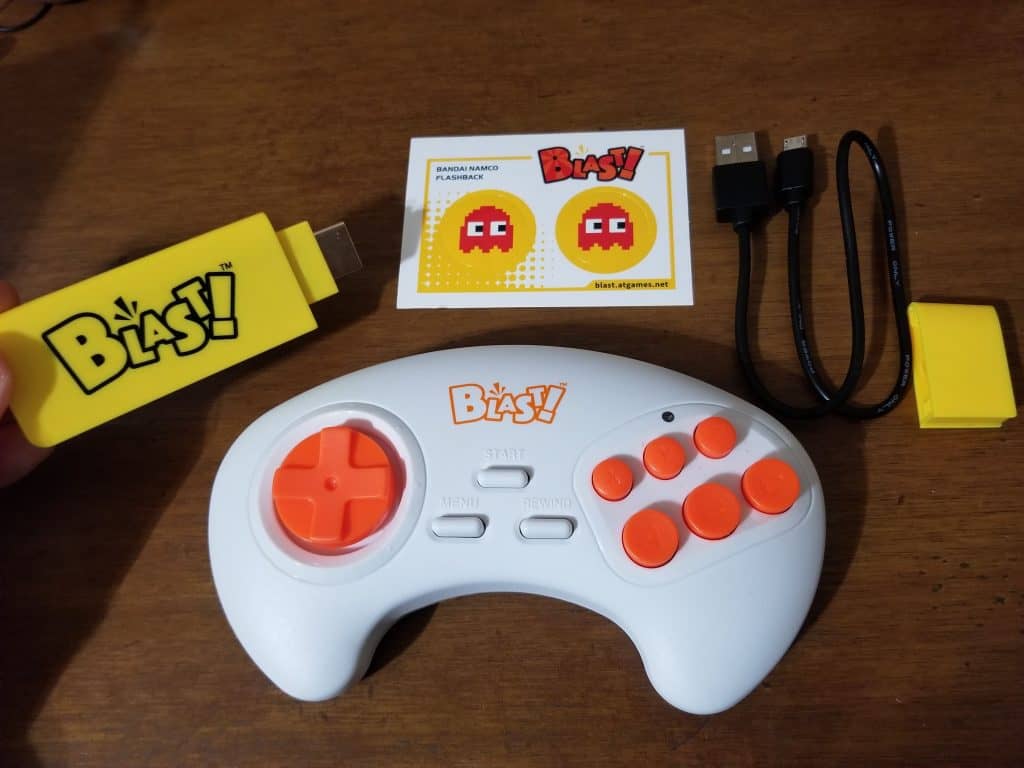 In the box comes the controller, a USB cord (it's very short!), an HDMI Dongle, an instruction manual, and stickers to decorate your controller with. You will also need 2 AAA batteries which are not included.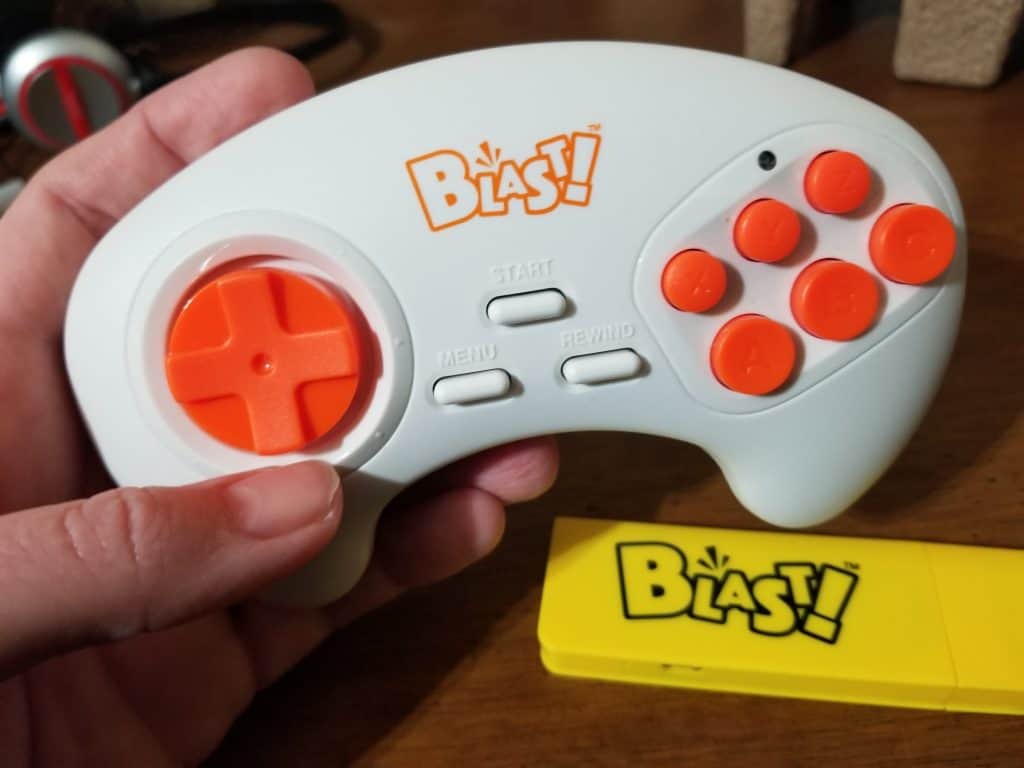 I noticed right away that the weight of the controller is extremely light. And the cord included is very short. It would be handy to use a longer cord if you have one around but the one included does work just fine.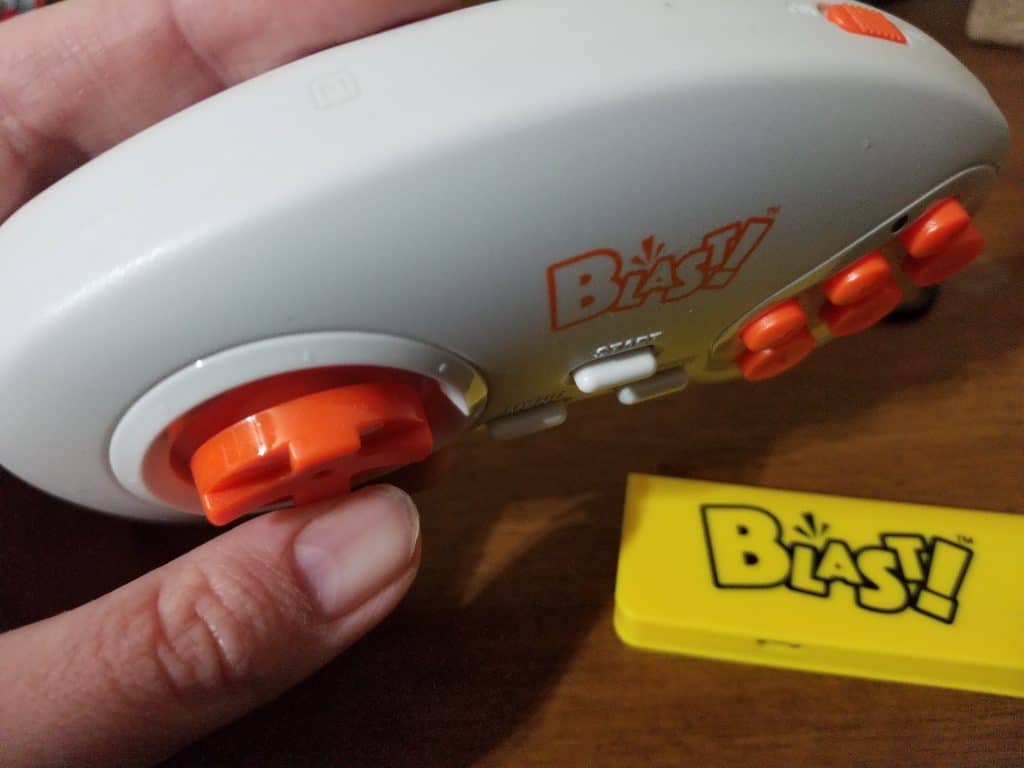 Here is a close up of the gaming pad arrows. The biggest complaints I've seen about these systems is the graphics. I guess some people were expecting these stellar intense graphics but these are NES roms (as opposed to arcade ROMS) which my kids expected anyway. If you don't know what that means then you'll LOVE this controller!
If you're cool with Nintendo quality games (like my kids are) then make sure you add this to your shopping list! For the price you get 8 games which is a steal! My kids love these games! The color is great and you really just cannot deny that being able to save and rewind your games is epic!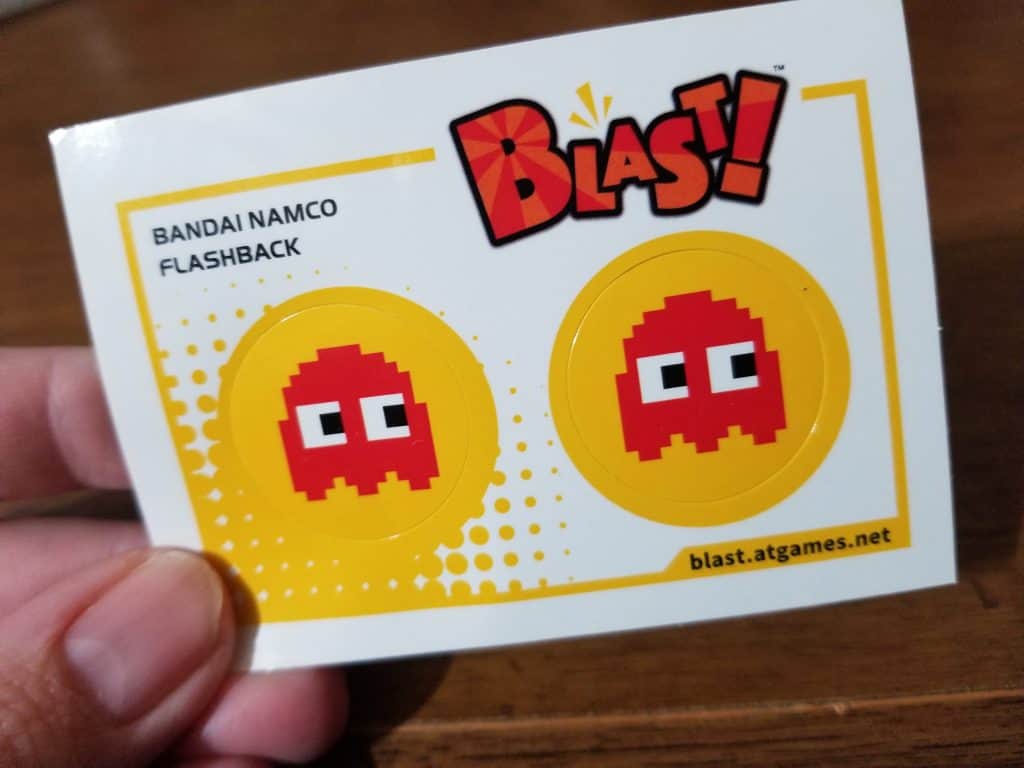 Overall we're really happy with our Flashblack Blast! Controller! The games play great, it's exactly what my kids were looking for, and it's crazy simple to set up and run! The controller is very responsive and we are happy with that! No big lagging issues or connection problems. You do have an additional option to pick up a second controller to use as a 2 player system which is nice. We'll probably be ordering a 2nd one so that the boys can play together.
Below you can view some of the other Flashback Blast! models that include up to 20 games! Prices range from $19.99-$29.99. A fun one to note is the Atari Flashback Blast! Vol. 3 model uses a pair of wireless game paddles for classic paddle and ball games!