4 Dinosaur Art Activities for Kids – Silhouette Sensory Idea
This post may contain affiliate links, view our disclosure policy for details.
Below are a four dinosaur art activities for kids that are EASY, mostly not messy, and feature our free dinosaur silhouette printables! All make great dinosaur sensory ideas that can literally be prepped in under 30 seconds and allow kids to stay socially distanced!
It's one of those great kid's activities that are quick to grab and get them started! You can find this and 4 other dinosaur sensory activities in our new Dinosaur Sensory e-Book!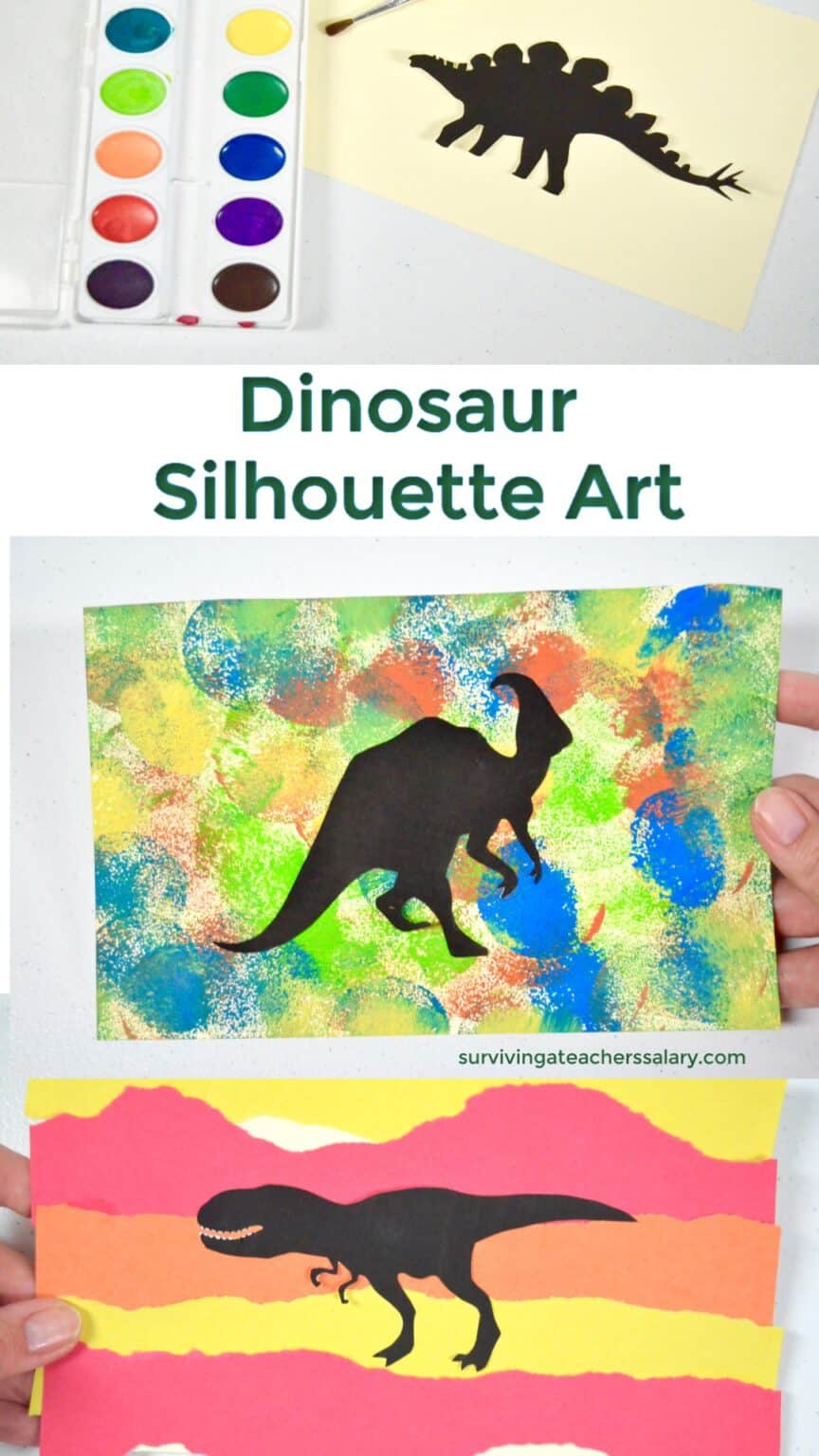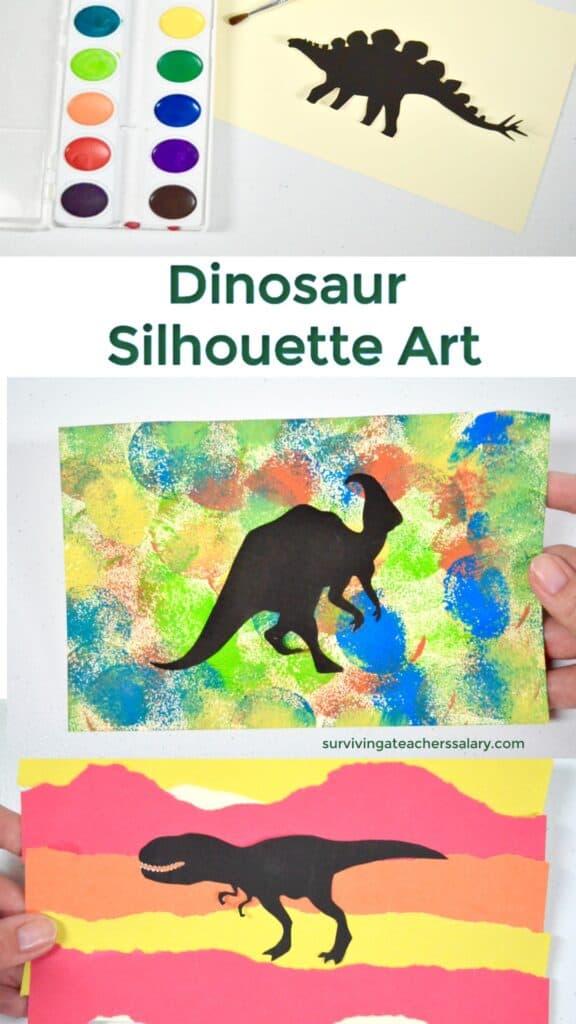 Most all of the craft supplies below are typical items you might have in your arts and crafts area! These are great for both shadow and silhouette activities!
If you appreciate this free content and would like to help contribute in a small way in helping me continue providing free educational resources for others, feel free to send a token of your appreciation via Paypal here. Any amount helps and is greatly appreciated. Shop through your favorite Etsy store or use our Amazon link to make your purchases!
VIDEO TUTORIAL:
Watercolor Dinosaur Silhouette Art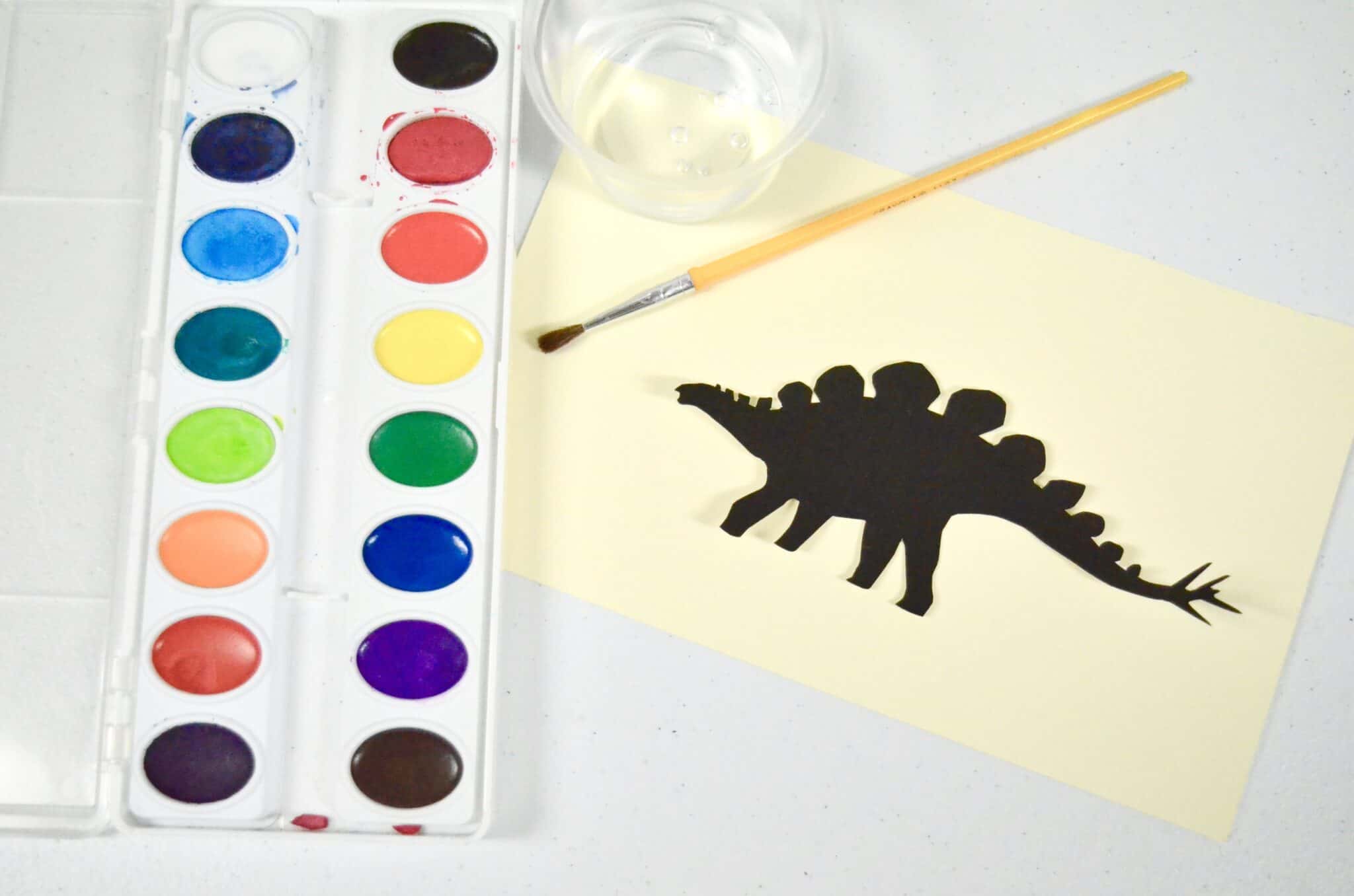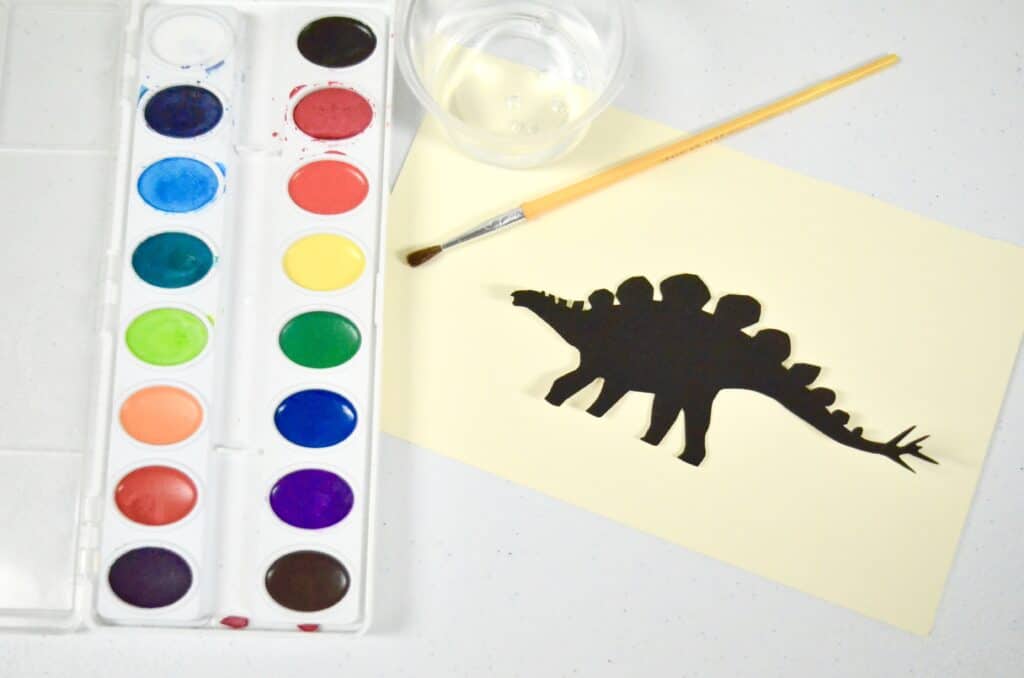 Materials Needed:
Card stock paper
Dinosaur silhouette (see below)
paint brush
Watercolor paint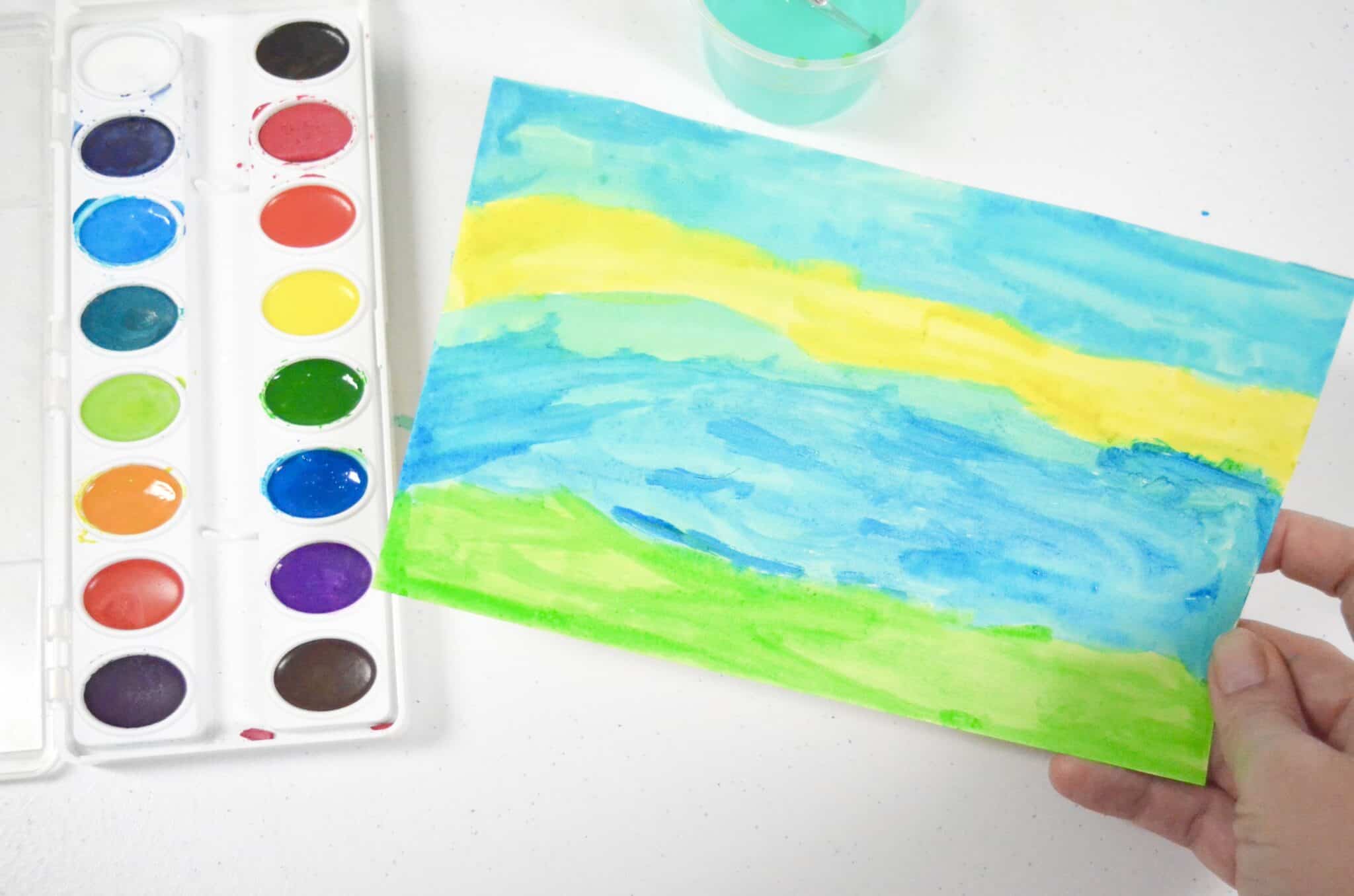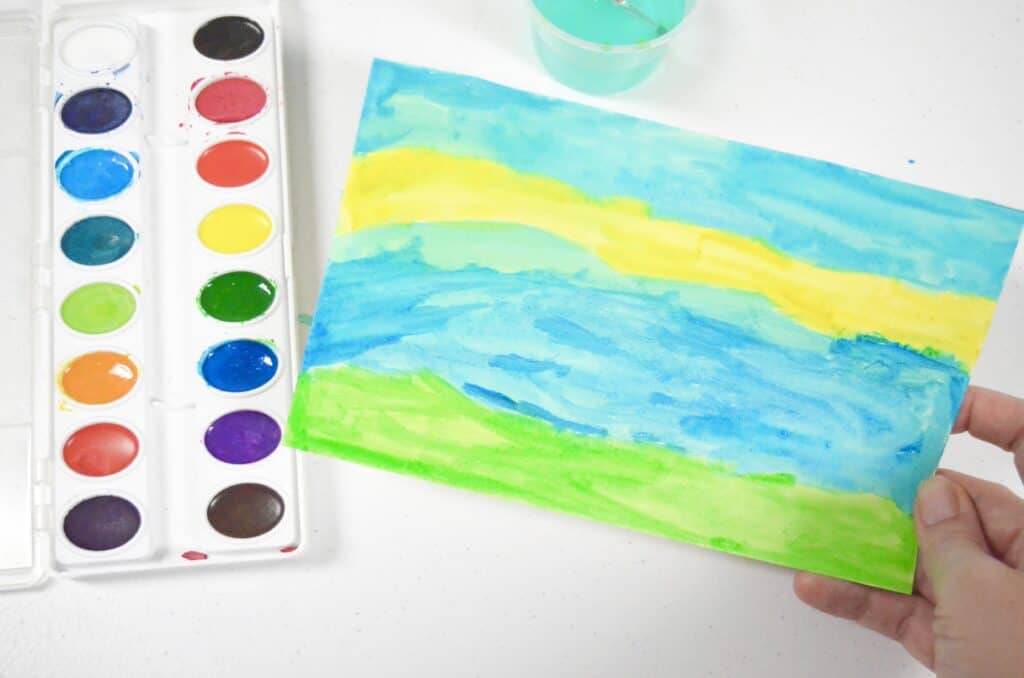 Begin by using your watercolor paints and paint strips of color in the background. You can really choose any pattern you want! Try clouds, spirals, circles, abstract, or any other design of watercolor paints!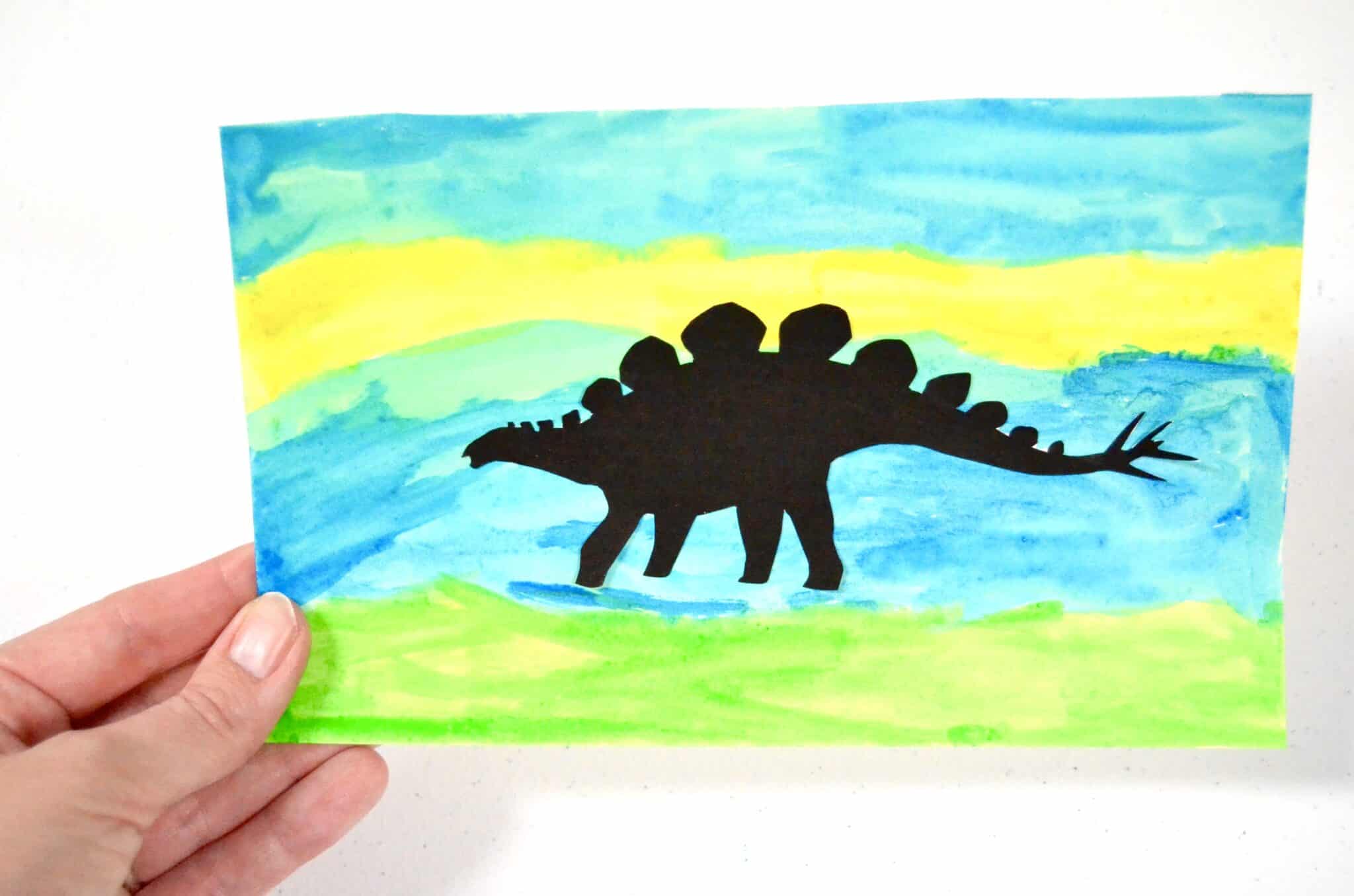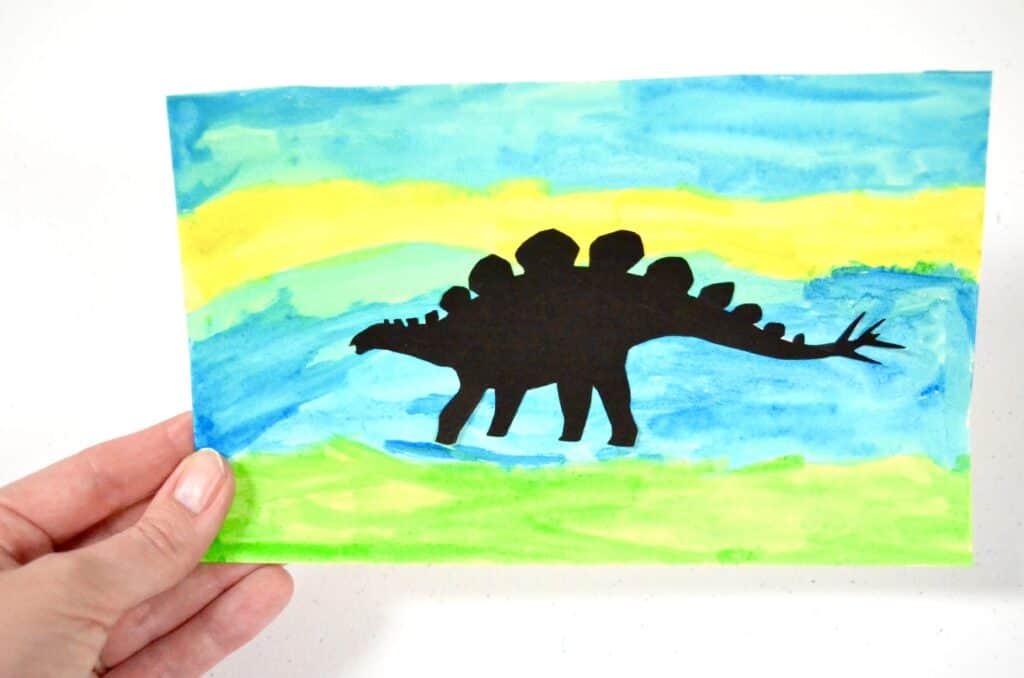 Once your paint has dried then glue your dinosaur silhouette onto it and hang it up!
2. Ripped Paper Dinosaur Silhouette Art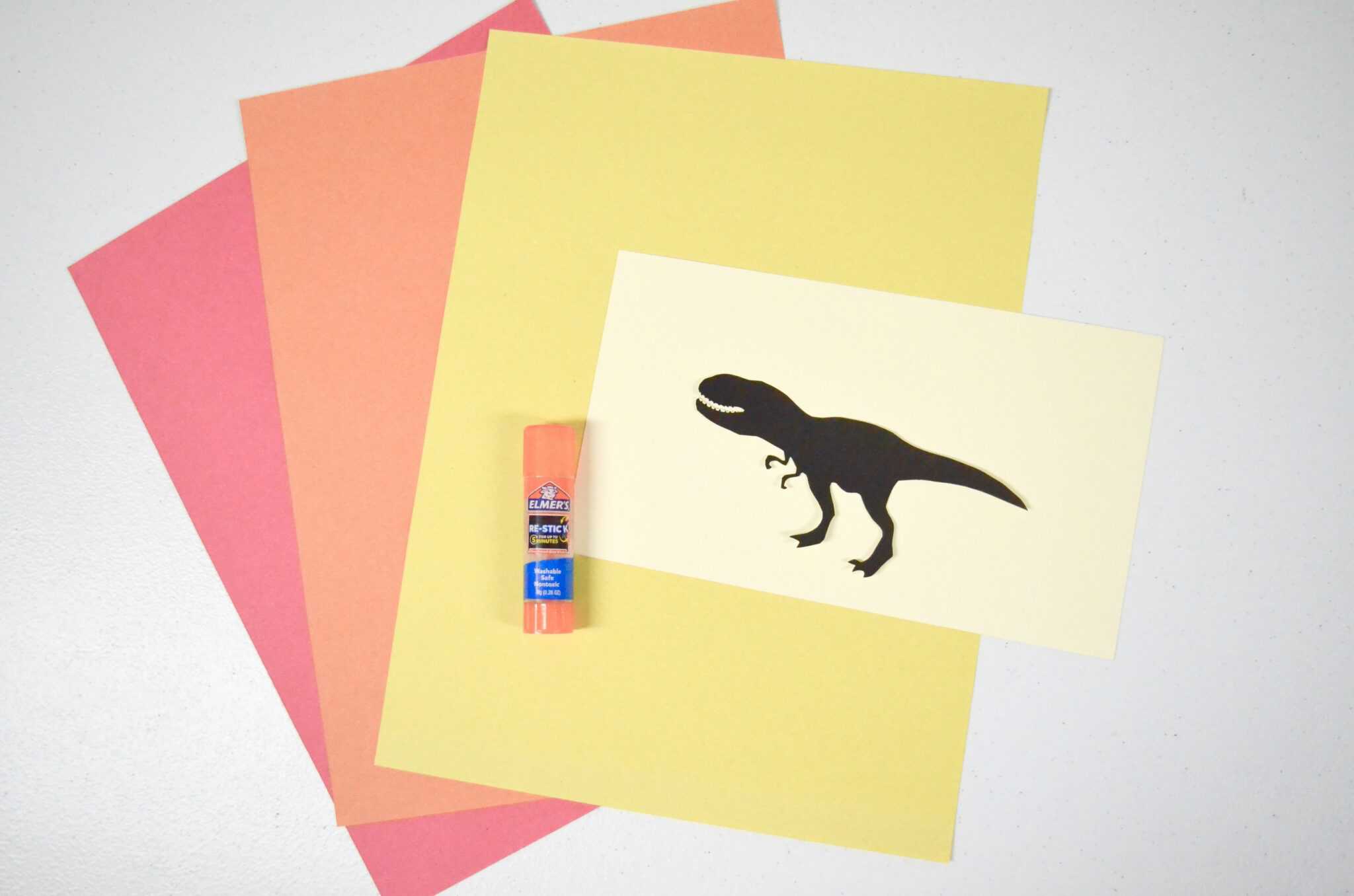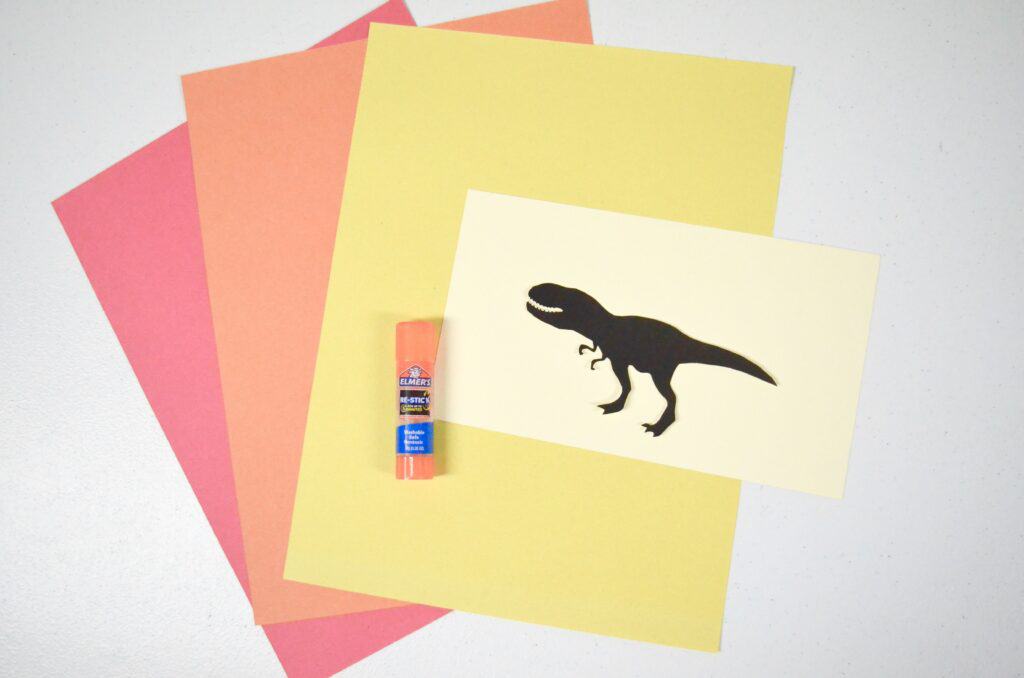 Materials Needed:
construction paper – various colors
Dinosaur silhouette (see below)
Glue stick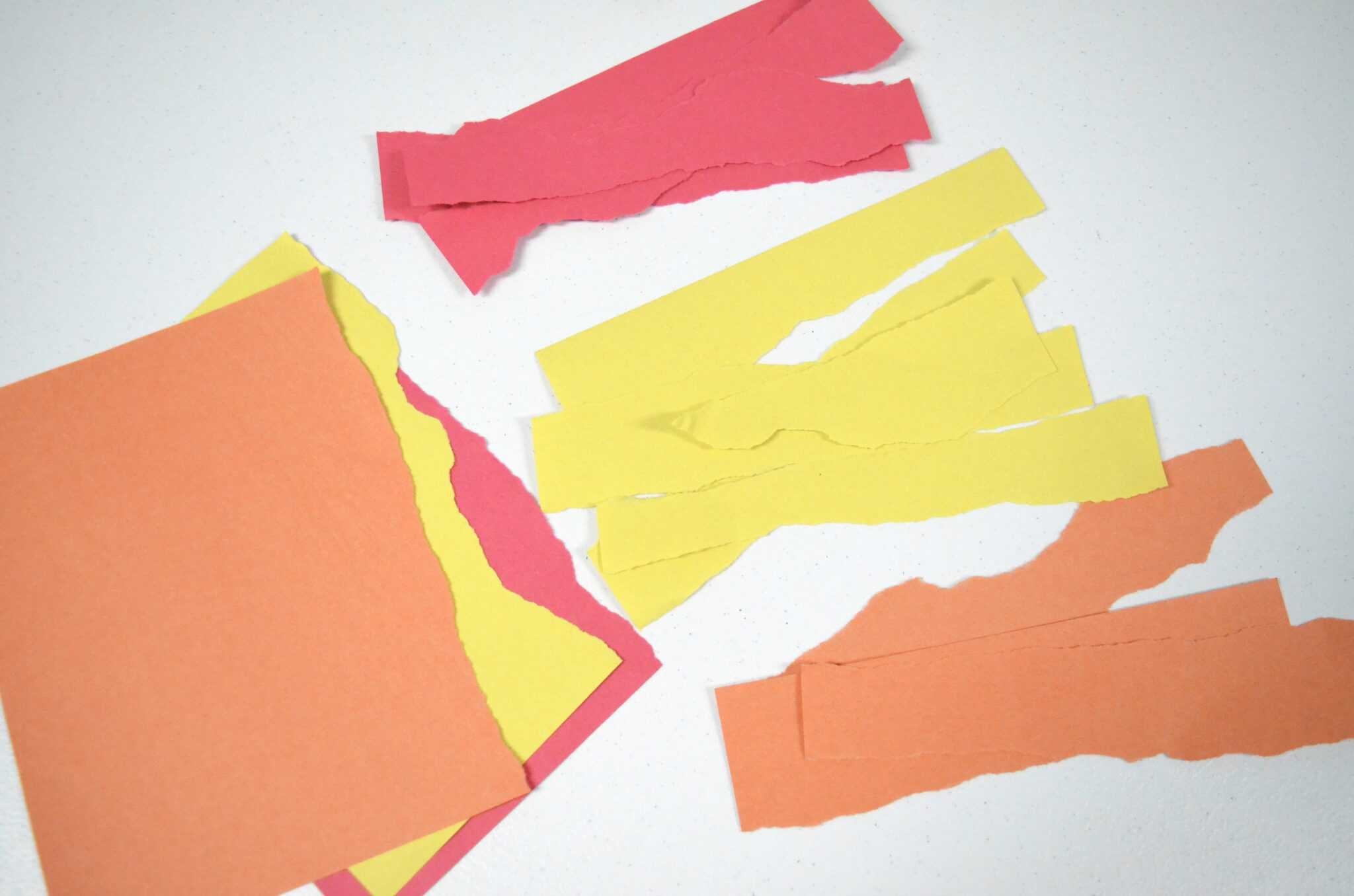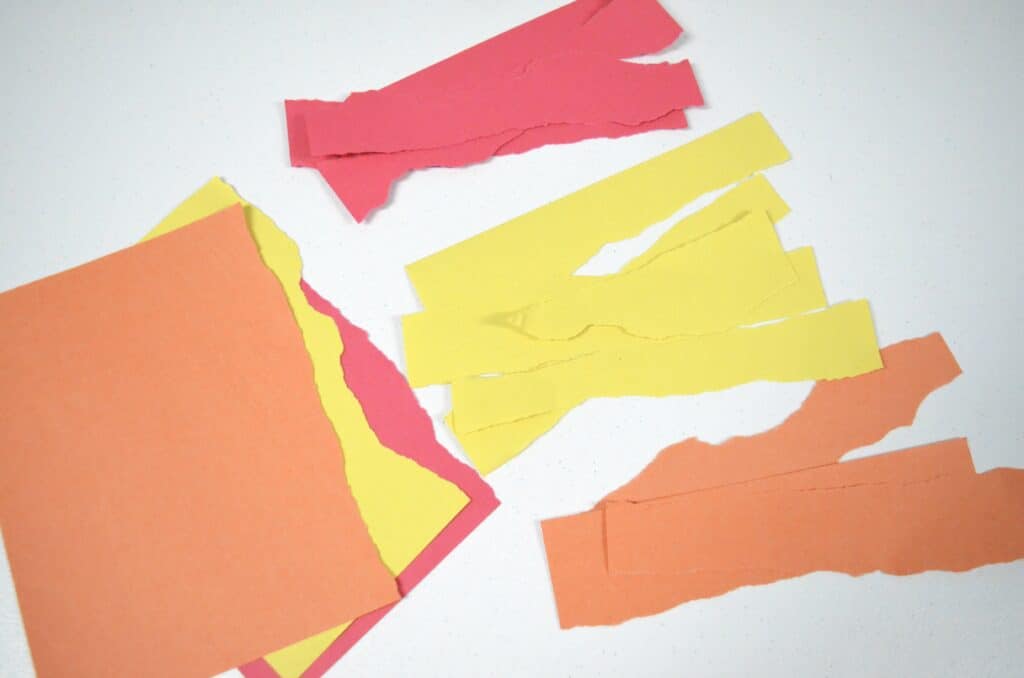 Carefully rip strips of construction paper in various colors. This can be a tough exercise for kids! Just tell them to do the best they can! You can use any colors you want so for ours we chose sunset colors – yellow, orange and red!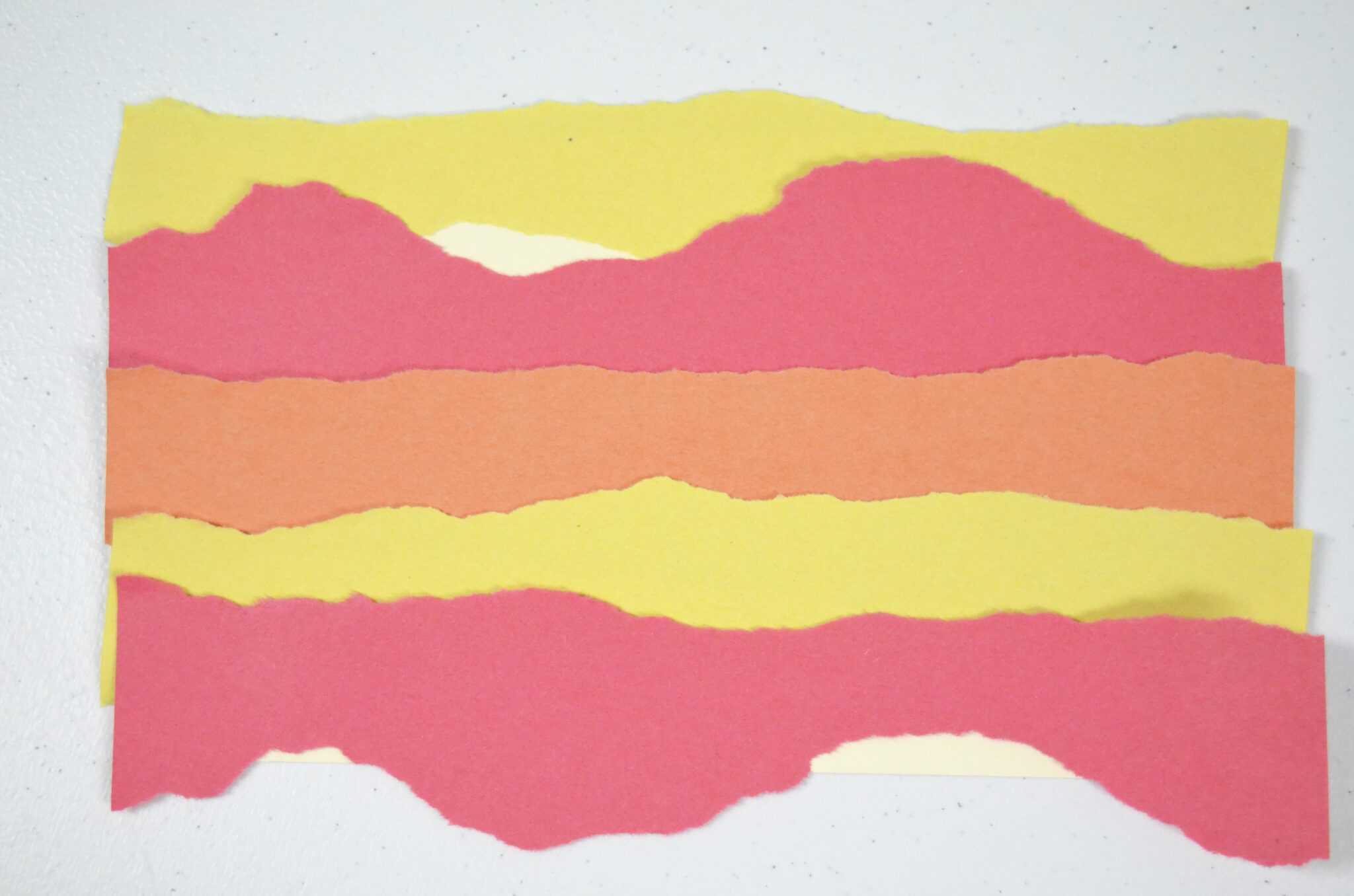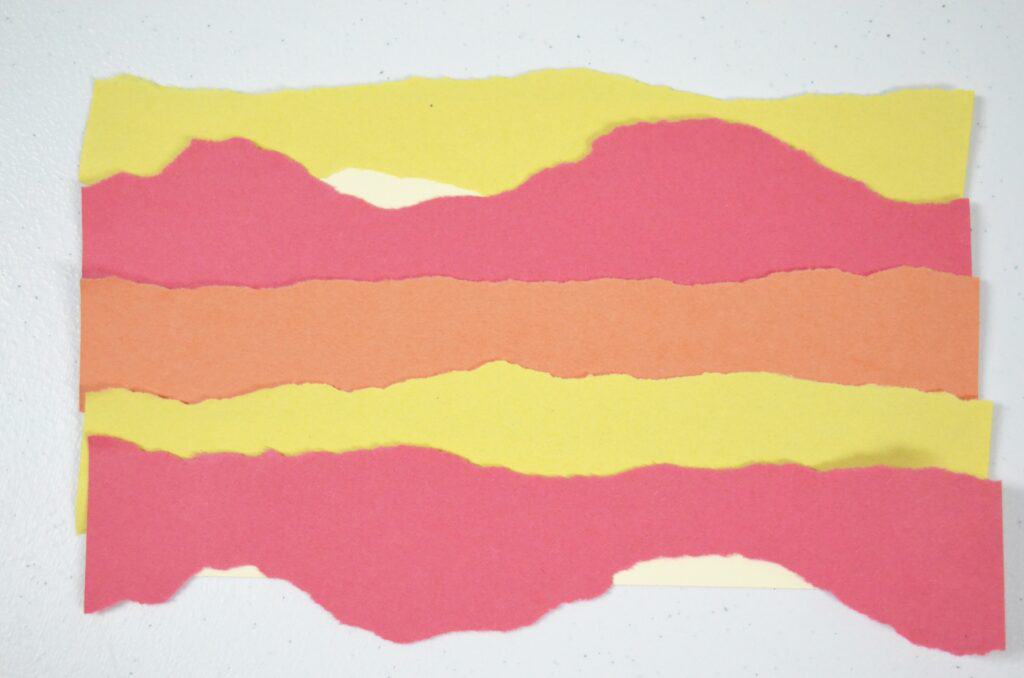 Glue your strips of construction paper onto a piece of card stock and slightly overlap each one so that you are covering all of the card stock like you see above.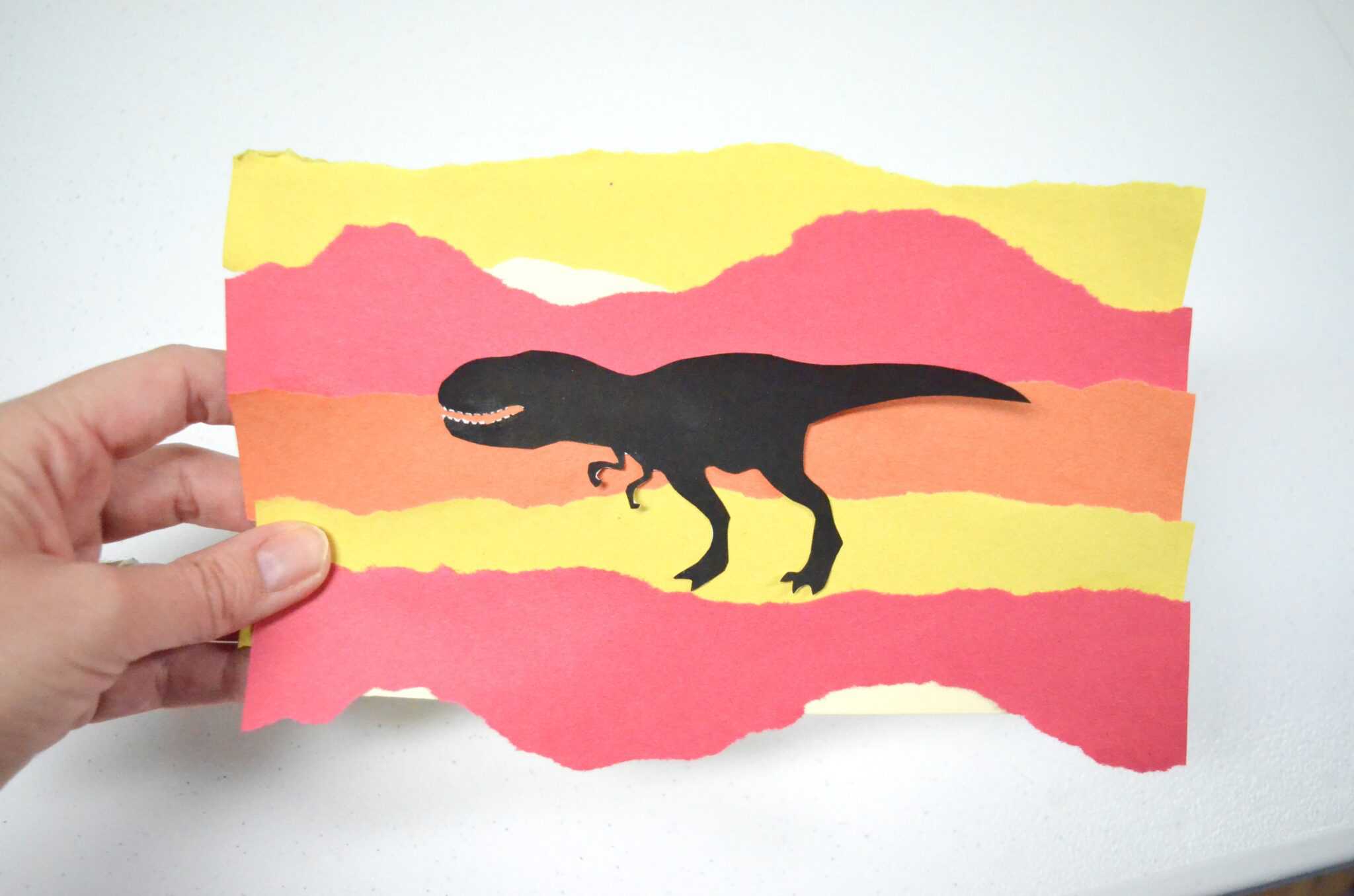 Lastly, glue your desired dinosaur silhouette on top of your colored strips of construction paper! Voila! A new piece of artwork!
3. Sponge Painting Dinosaur Silhouette Art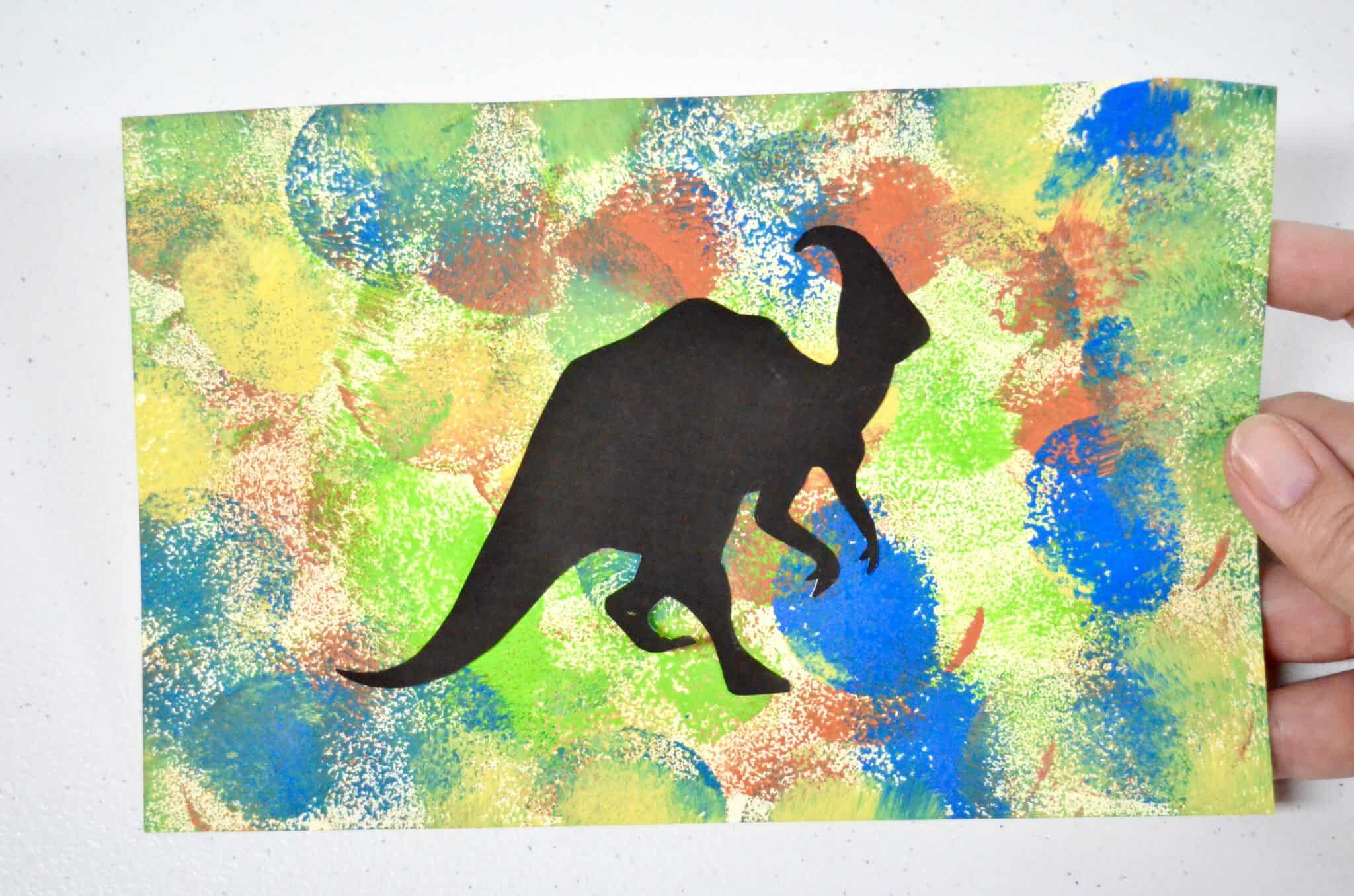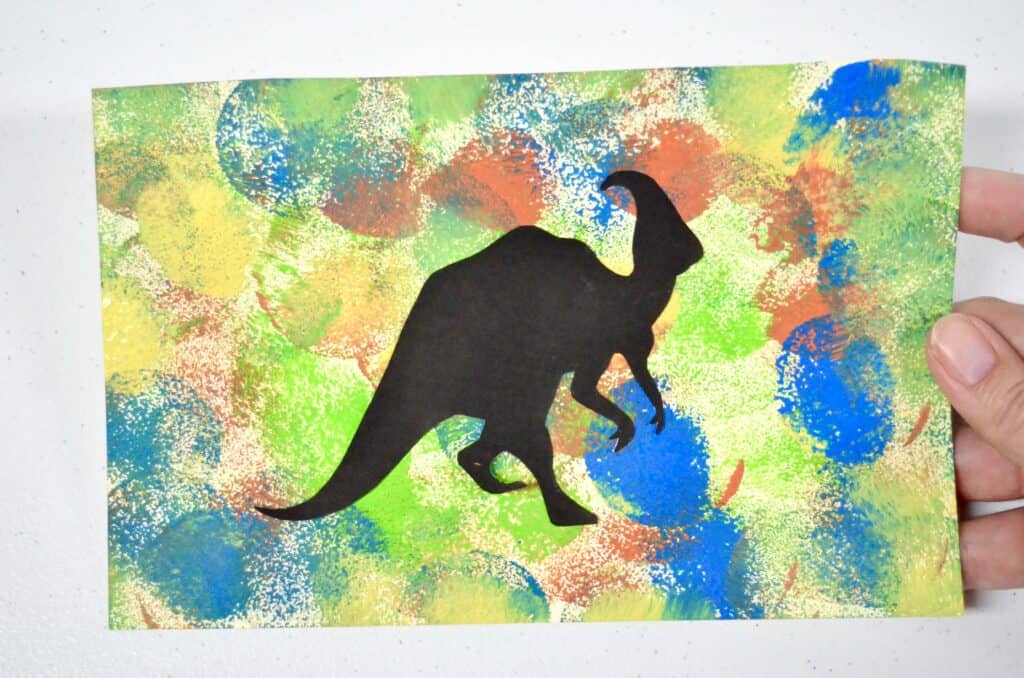 Materials Needed:
Card stock paper
Dinosaur silhouette (see below)
paint brush dabber
paint
Glue stick
Scissors
Similar to your previous two art pieces, you'll design this dinosaur art, let it dry, then glue on your dinosaur silhouette. Instead of just regular paint we decided to dip our paint with circle sponge dabbers to add texture to our artwork.
You can choose to paint all of your background the same color or do a variety of colors like we did. The circle shapes of the sponges and texture really help add another dimension to the artwork!
4. Sand Framed Dinosaur Silhouette Art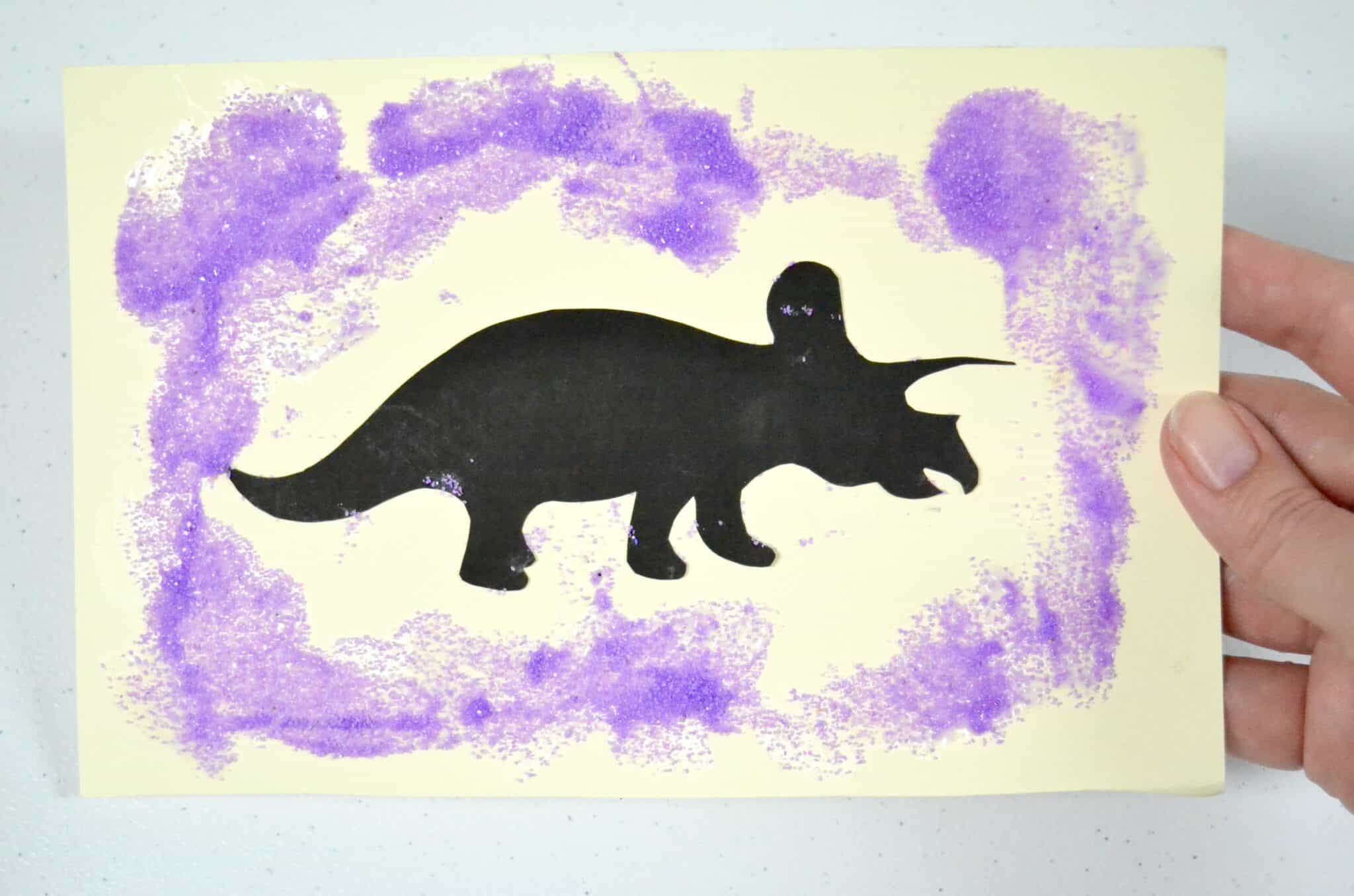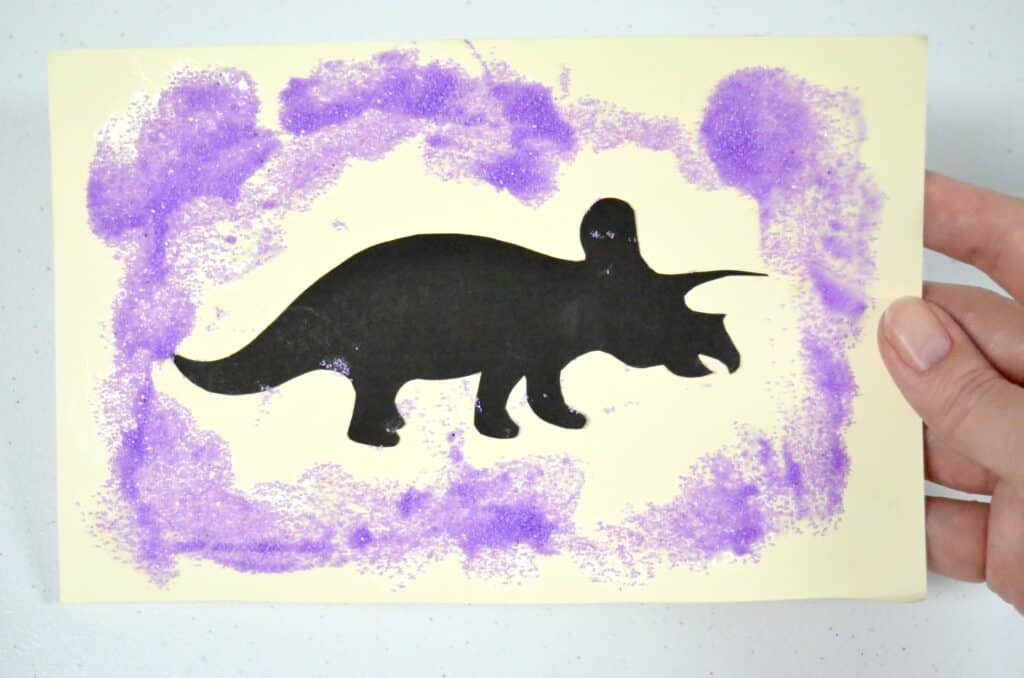 Materials Needed:
Card stock paper
Dinosaur silhouette (see below)
Glue or Mod Podge
Scissors
Craft sand – any color
For this dinosaur art project you're going to print and past your dinosaur silhouette FIRST before you do anything else! I just pasted my dinosaur onto a piece of card stock cut to the size I needed it for my dinosaur.
Next you're going to want to use a brush and swipe on some Mod Podge or even pour glue right out of the bottle to surround your dinosaur outline. I used my finger to spread out the glue a bit then quickly washed it off and hurried back to my art station.
Place your wet glue dinosaur art into a shallow tray and cover with art sand (or dyed salt). Let sit for a minute to allow the glue to dry, then shake the excess sand off of your artwork back into the shallow tray. Let dry completely.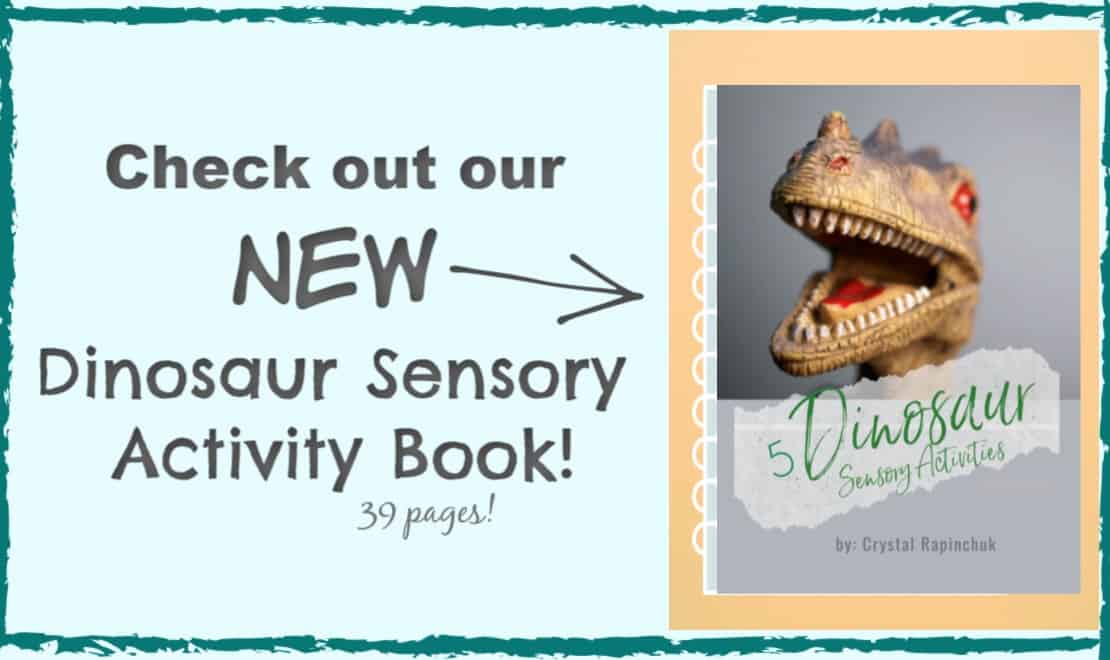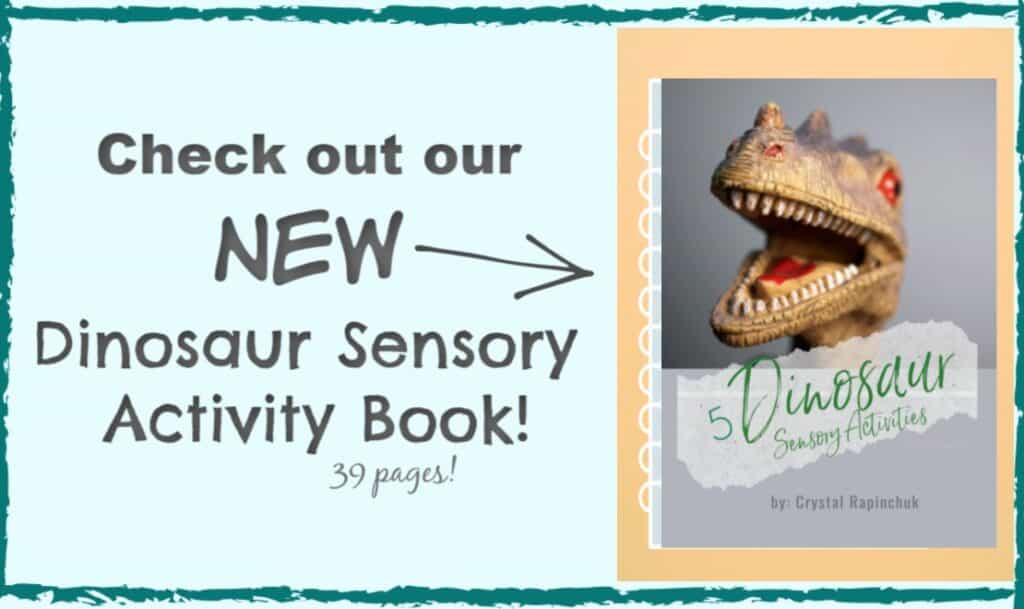 Best Dinosaur Sensory Gifts on Etsy: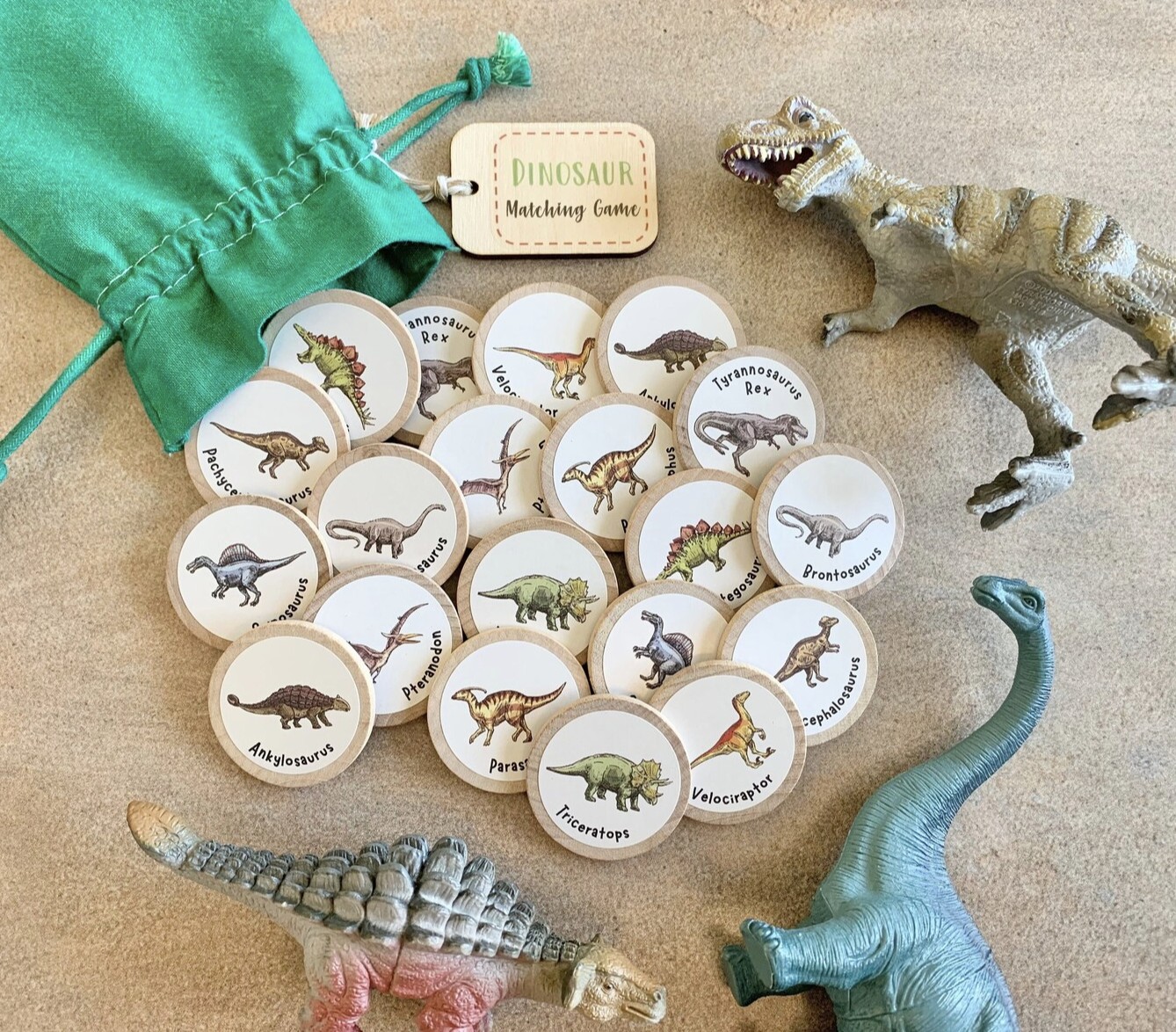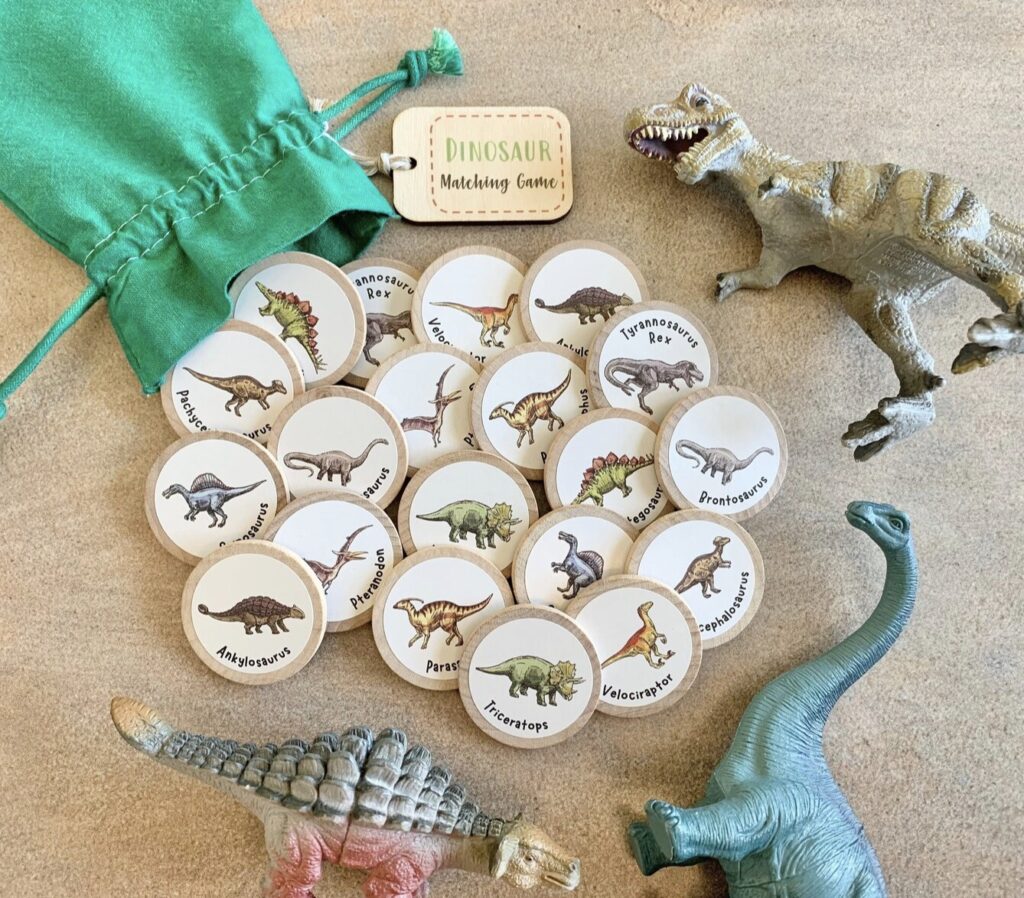 Other Dinosaur Activities: