DIY Minecraft Pig Plush – NO SEW Tutorial
This post may contain affiliate links, view our disclosure policy for details.
This DIY Minecraft Pig plush toy is going to rock your Minecraft collection and is easy peasy to make! The perfect homemade addition to your kid's Minecraft obsession.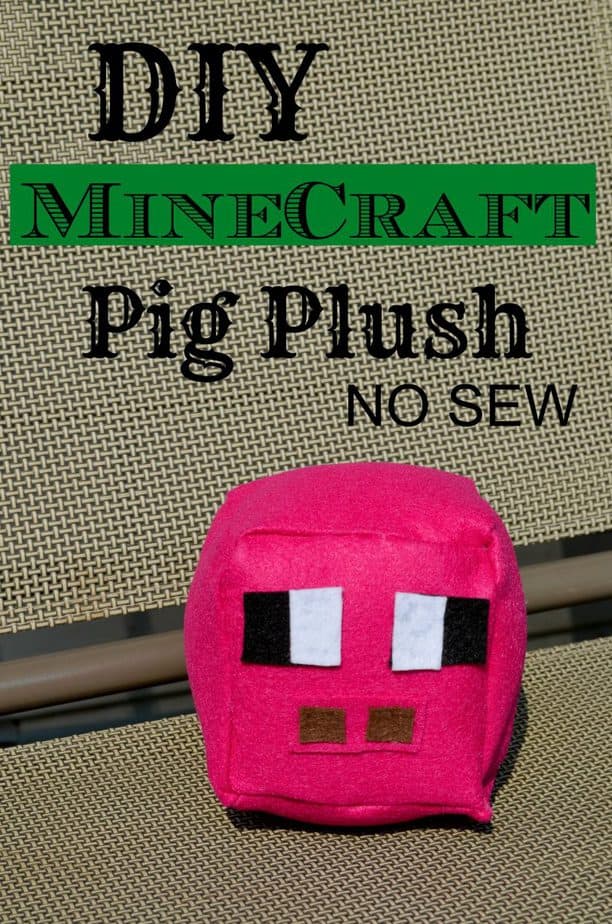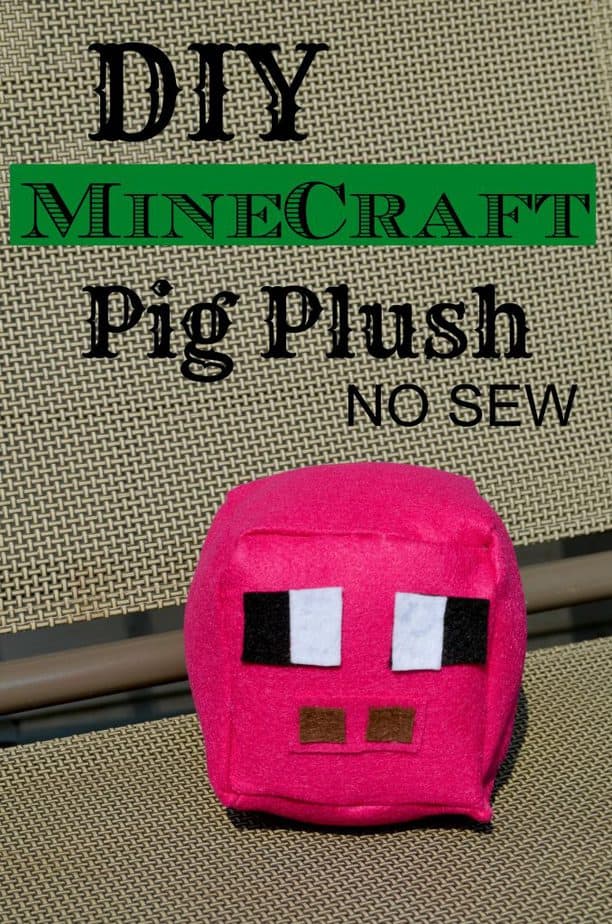 It goes great with our DIY Minecraft torch plush! This is a NO SEW easy craft – I was able to make one pig while we sat and watched an episode of our favorite show on TV one night. This same idea is fun to make your own Angry Birds 3D Game too!
Minecraft Pig Materials Needed:
pink, white, black and brown felt
hot glue gun
cotton batting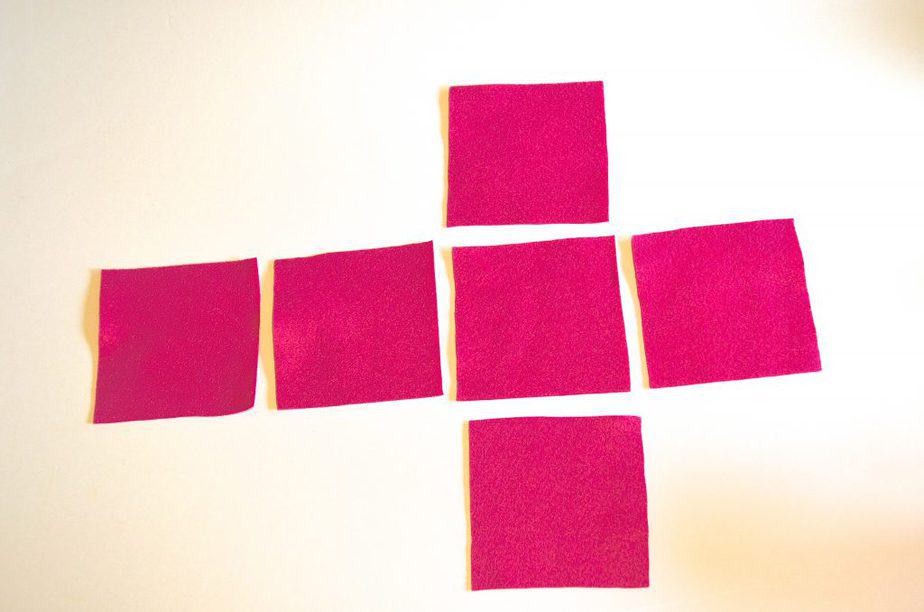 To start cut out 6 pink 5″x5″ squares.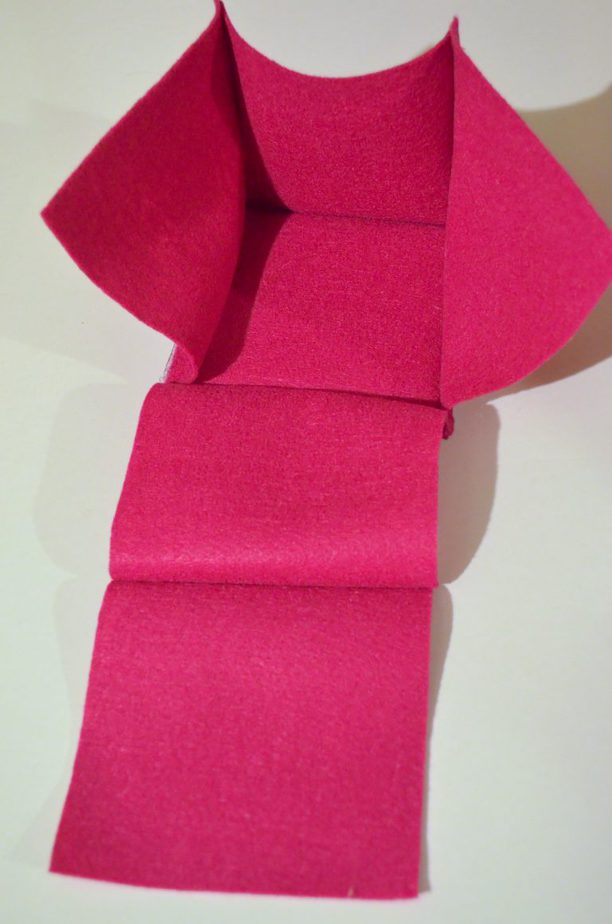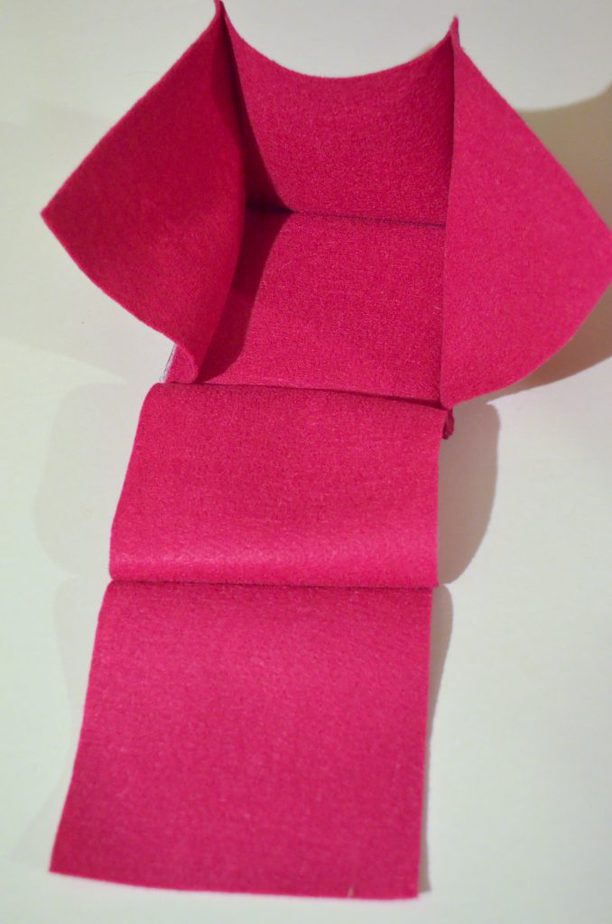 Using your hot glue gun attach them together to form a cube. I did 3 cube walls, a bottom panel, then attached the last 2 to the bottom panel as shown above. Keep in mind whether or not you want your seem to face inside the pig cube or outside. Glue all of the sides together except for one leaving an opening for your cotton batting.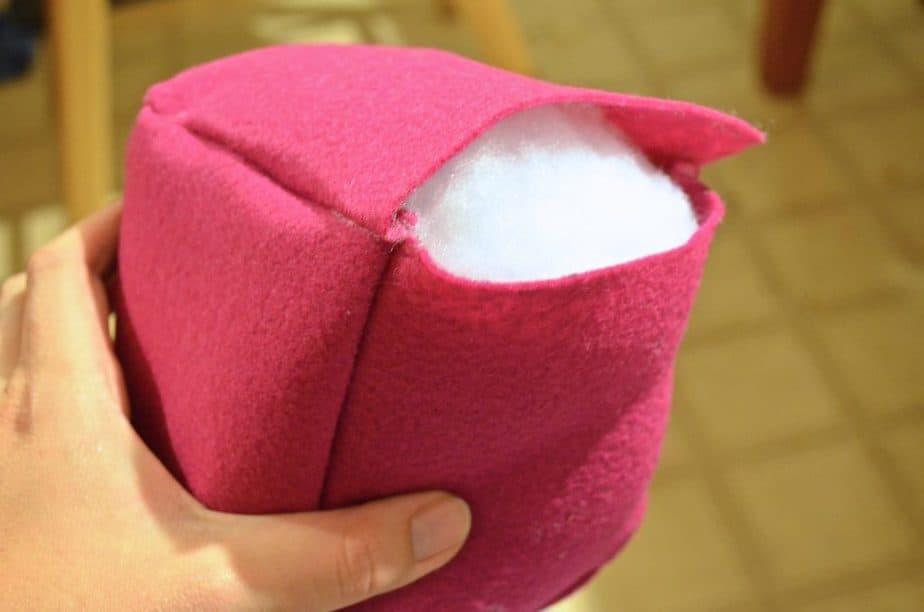 Continue adding cotton batting inside your cube until it is full and stuffed firm enough. You don't want it too soft so make sure to tuck plenty of stuffing in!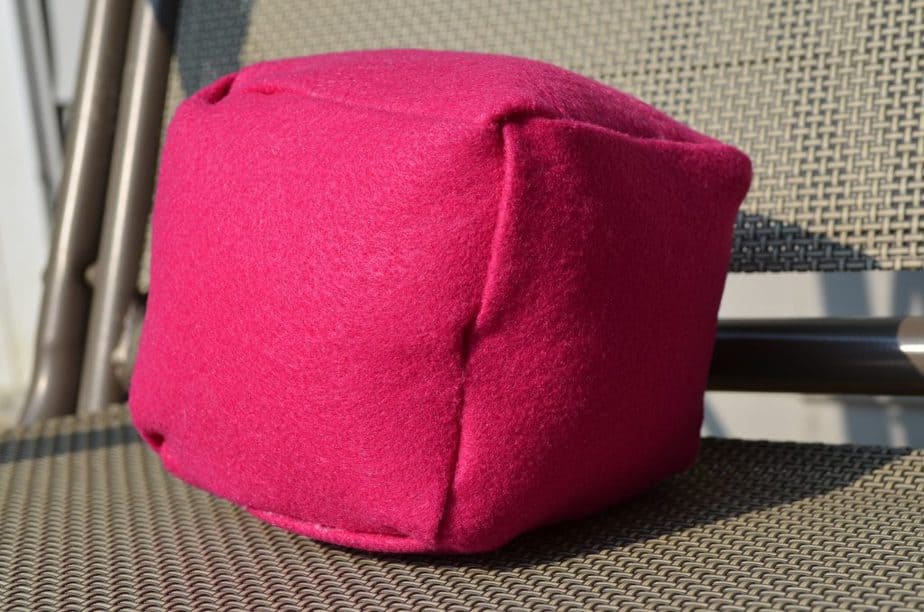 Glue the last side together to finish forming your cube! I am no sewer so the last panel I have no specific tips for. I just patiently hot glued and folded where I could to make it all even out.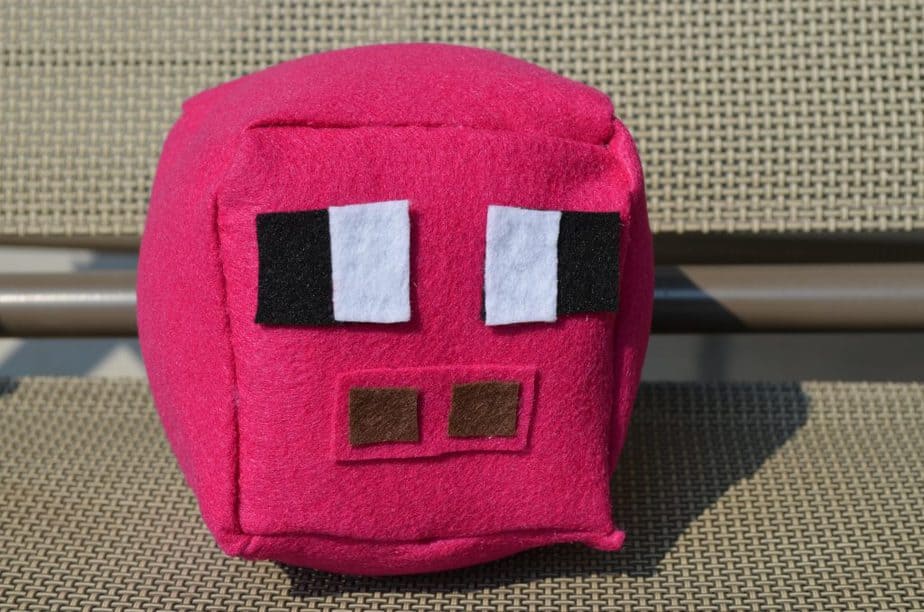 For the finishing touches on your DIY Minecraft Pig plush you'll just need to finish the face! Cut out 2 black and 2 white equal size small rectangles or cube shapes for the eyes and 2 small brown cube sizes. As you can see above I also added a pink strip underneath the brown nose. Add them on with hot glue!
Tip – When glueing down each piece of your pig make sure to applying generously covering all gaps. The hot glue will hold extremely well if you've got plenty on there! 
A Side Note: I found a LOT of Minecraft plush toys that are CHEAP and really pretty decent plush. I'm talking $2-3 per plush, but they take a few months to come in and a LOT of scrolling on Amazon! I almost just bought all of those instead but I think I like the handmade look better for this project. Scroll through here and look for them!
More DIY Minecraft Tutorials:
DIY Dungeon Bedroom Walls Painting Tutorial
DIY Minecraft No Sew Pillows
Free Printable Minecraft Gift Tags
Printable Minecraft Inspired Chore Chart
How to Make a Creeper T-shirt
DIY TNT 3D Cube No Sew Tutorial 
DIY Torch Felt No Sew Tutorial
DIY Minecraft Sword Plush No Sew Tutorial