FREE Preschool Lacing Cards – Printable School Supplies Activity
This post may contain affiliate links, view our disclosure policy for details.
The back to school season is full of exciting new school supplies and these free preschool lacing cards will let your kids have some hands on fine motor skills practice fun all year long! Just print the files below, laminate
the lacing cards, punch some holes in the black circles and get your shoelaces
ready!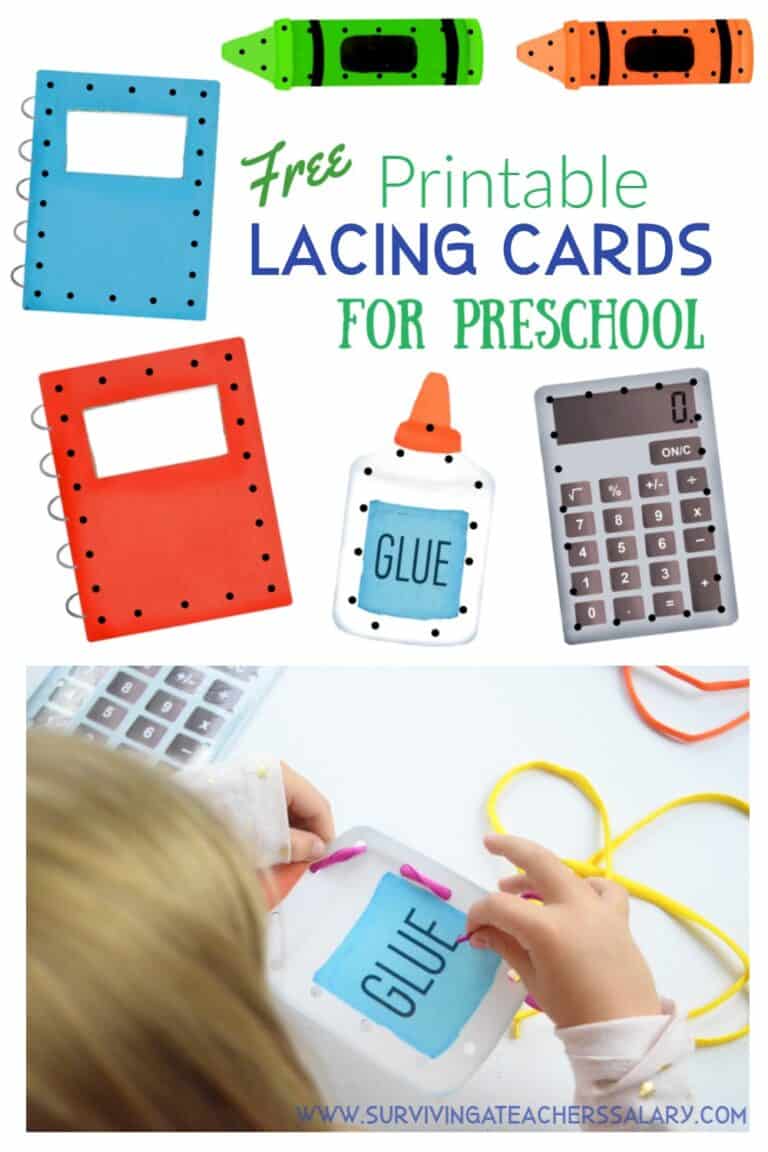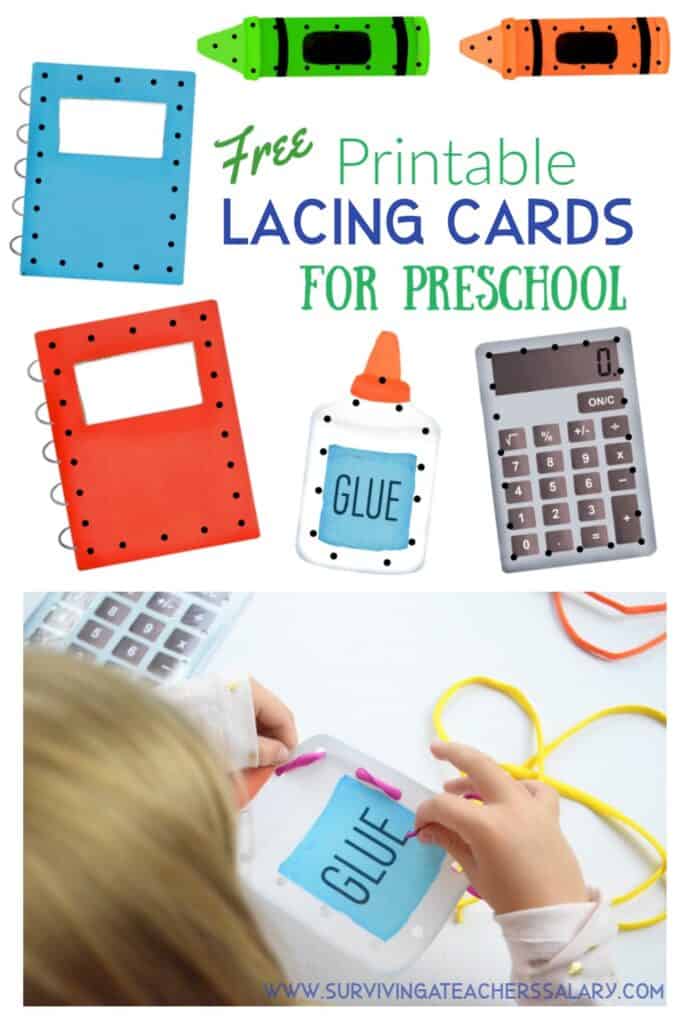 Fine motor skills are a very important developmental skill for not only preschool children but kids of any age! Kids that struggle with this skill can get very frustrated and tired of activities that help them strengthen their motor skills.
That's why I love offering free resources, printables and ideas to help keep kids practicing their fine motor skills in fun ways! My son with autism was delayed almost 2 years in his fine motor skills when he was little so we rotated through a TON of creative ideas to help him catch up!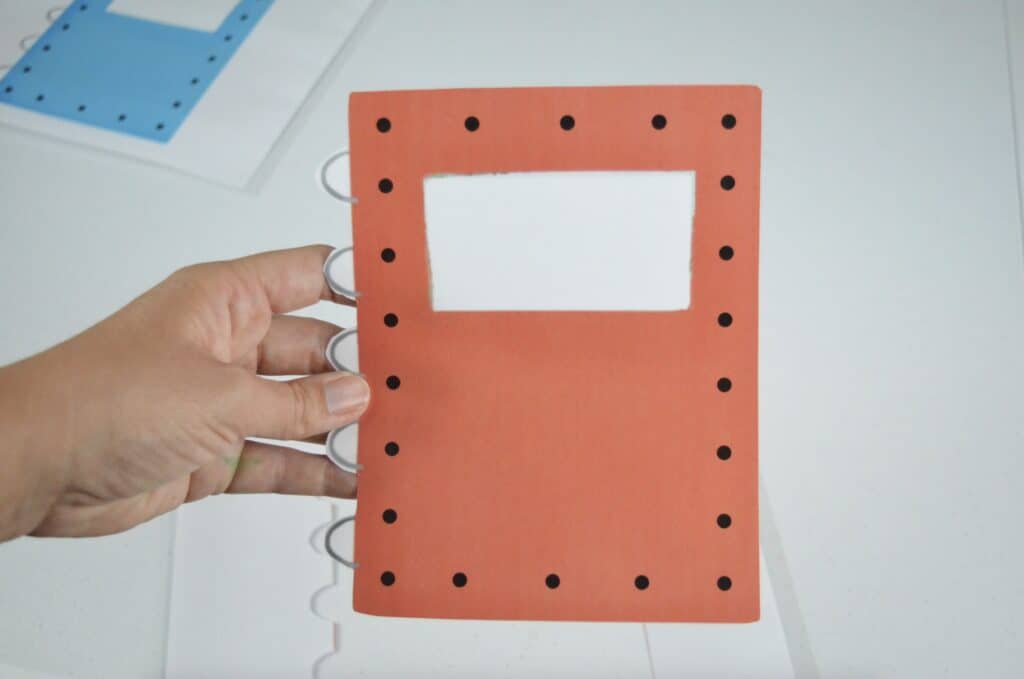 One of his favorite activities to "practice" writing skills was this book of Kumon Book of Mazes
. It is an AWESOME book! (You can check out all of our favorite Kumon workbooks here.) The Sneaky Snacky Squirrel
is our all time favorite preschool game which is AWESOME for fine motor skills practice!
You can also make our easy portable fine motor skills container and play any of these 5 chopsticks letter learning games for more fine motor skills practice!
Easy Step Video Tutorial:
What You Need:
Free printable lacing cards (bottom of post)
Scissors

Laminator

Shoelaces
How to Use Preschool Lacing Cards: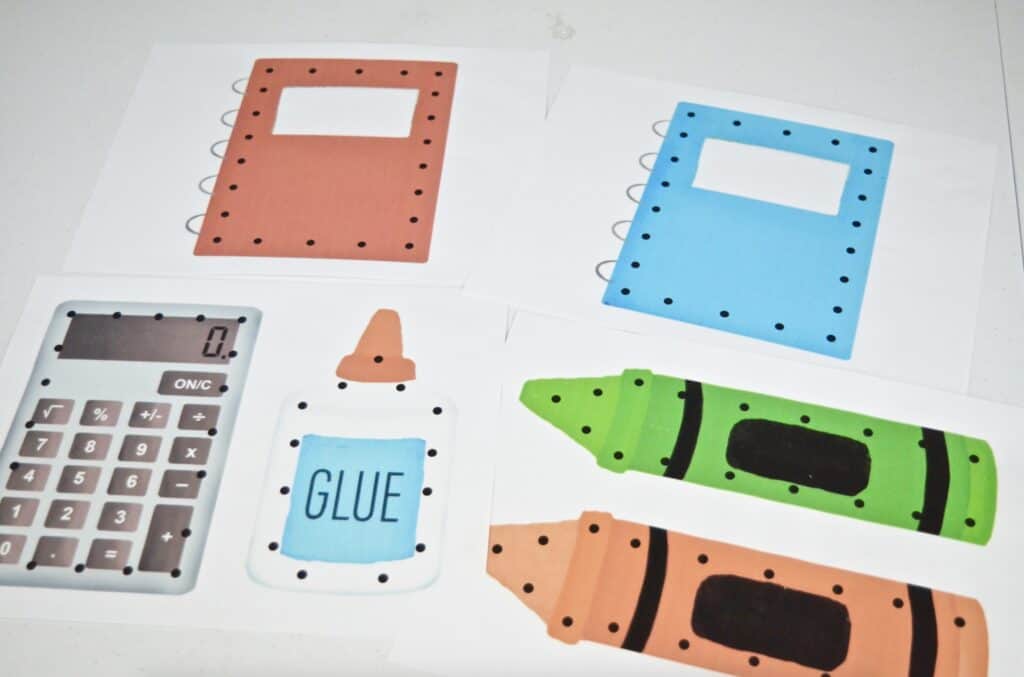 First, begin by printing out our free preschool lacing cards on card stock
here that I have listed at the bottom of the page.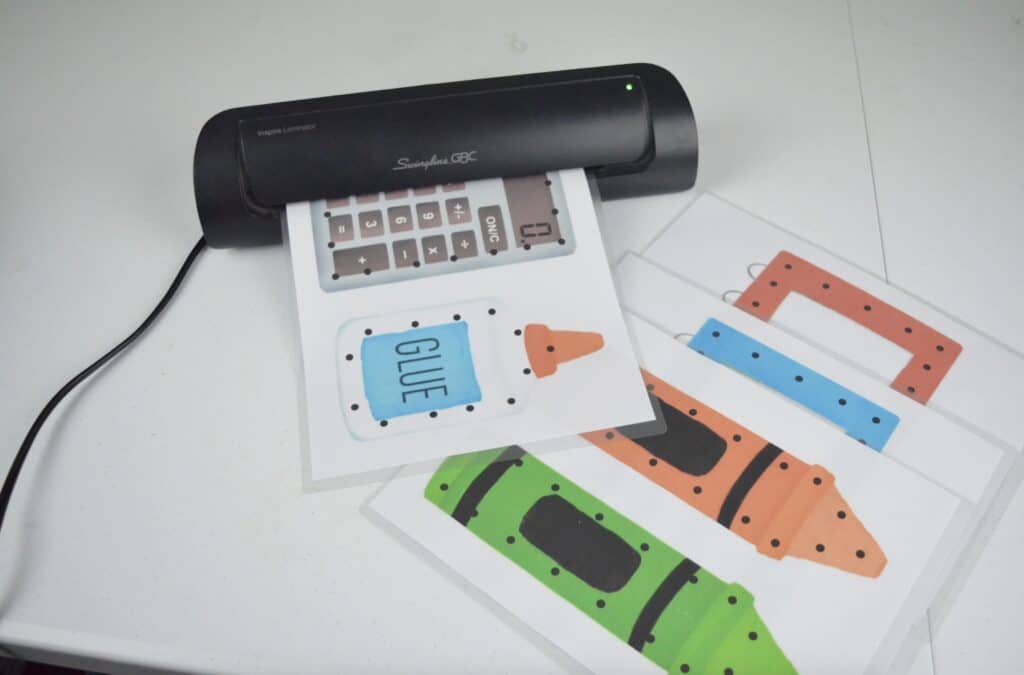 Next, cut out each school supply item and laminate them with a simple home laminator
. You can usually buy one on Amazon for around $20.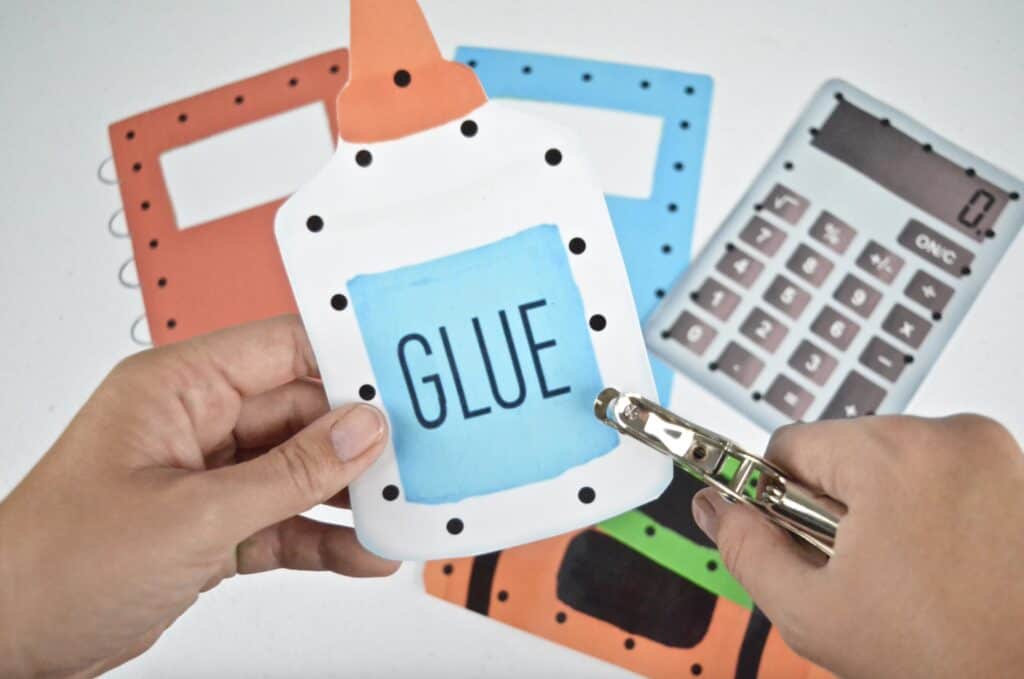 Once you've laminated your school supply lacing cards, use a single hole punch
to punch out a hole over each black circle all the way around each lacing card.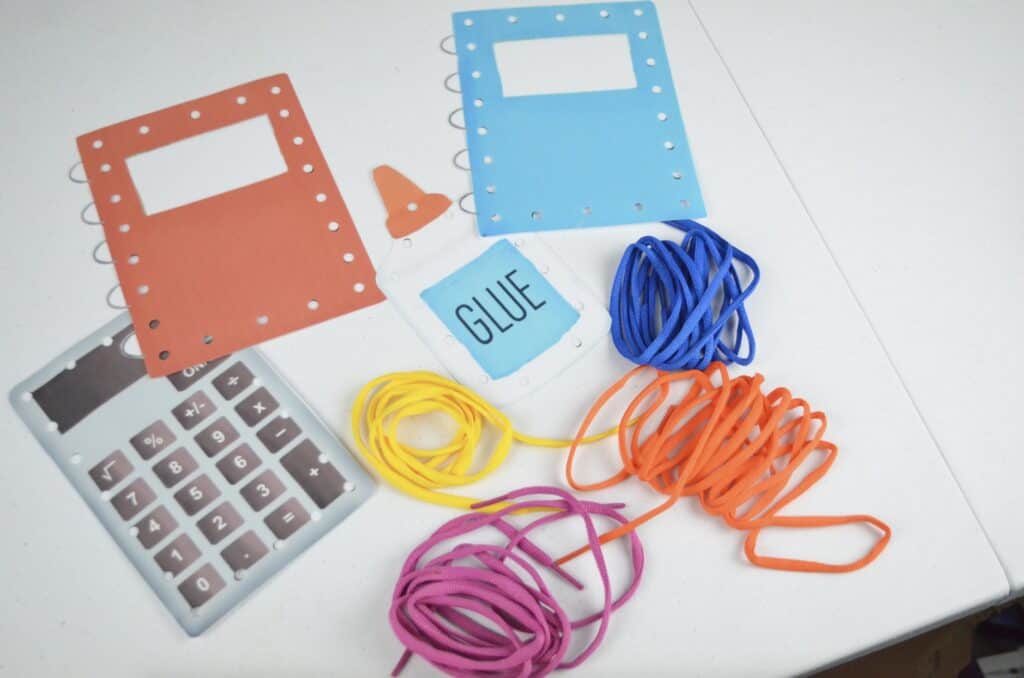 Now you're ready to go! Although you could use yarn if you want (tape the ends tightly!), shoelaces are the best to use for lacing cards. You can find shoelaces in all sorts of colors – not just white! I love this multi-color pack here
!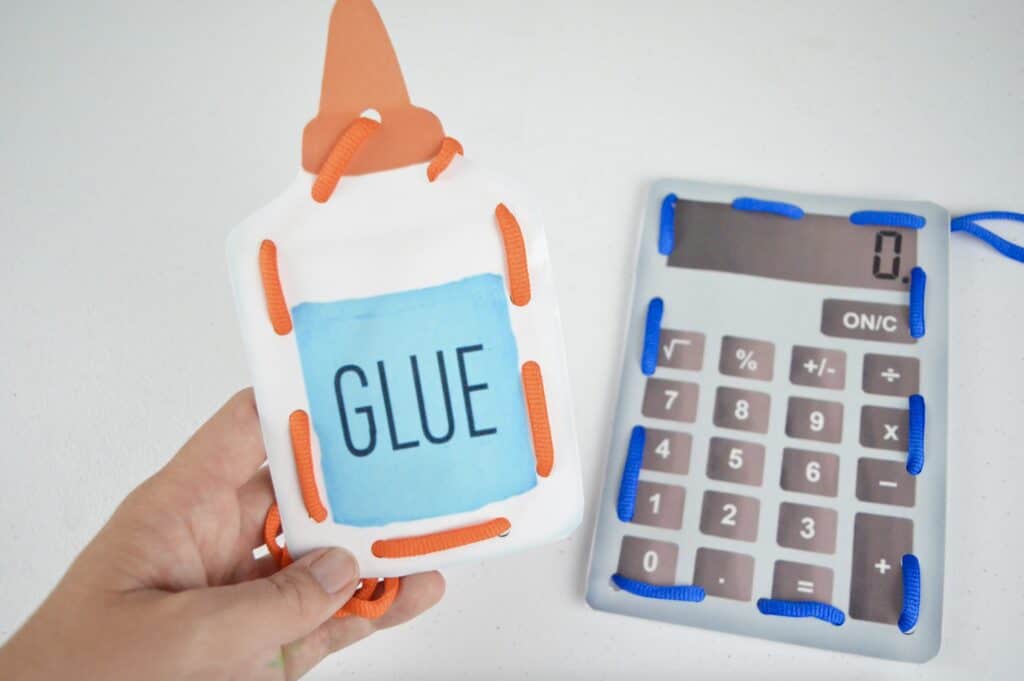 These school supply lacing cards make fantastic quiet time activities! Bring them with you in the car or while waiting at the doctor's office – or let kids make them on their own to practice scissor cutting skills!



Fine Motor Skills Games & Activities that I Recommend: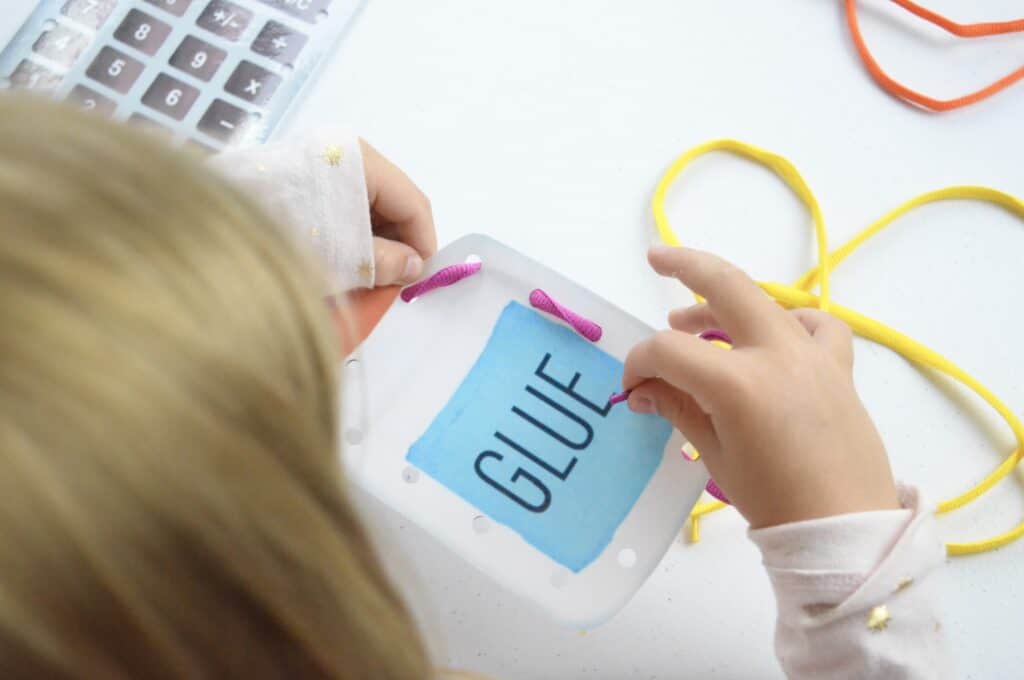 There's really no right or wrong way to do it (although I know some of us like it to look nice – remember this is for your preschooler!). You don't want to discourage or frustrate the child who struggles with fine motor skills!

Teach them to pull a long string of the shoelace or cord out of the first hole so they have plenty of cord to work with as they continue lacing!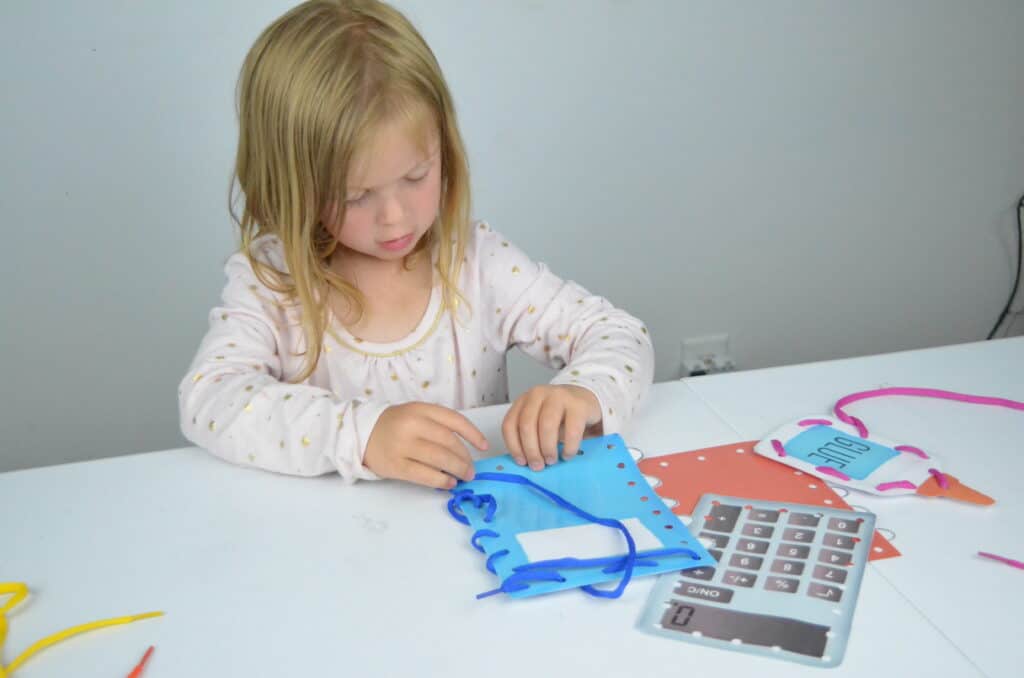 It's ok if they lace it backwards and wrap it upside down – who cares?!