You ROCK! Valentine Printable and Classroom Gift
This post may contain affiliate links, view our disclosure policy for details.
This free "You ROCK!" Valentine's Day printable makes my science nerdy heart so happy! You'll definitely score some cool points for this creative Valentine classroom gift! And don't worry, I've even got free versions of these "You ROCK" gift cards without the word Valentine's on them so you can use them for birthday parties too!

What kid wouldn't love a pile of rocks for Valentine's Day? A pile of chocolate rocks that is! What a fun classroom gift idea for your kids to pass out! PLUS I made some pretty awesome (free!) printable "You Rock" Valentine's Day cards – just print them on card stock and attach to your gifts! Check out how easy it is to put together below!
Valentine Classroom Gift Materials: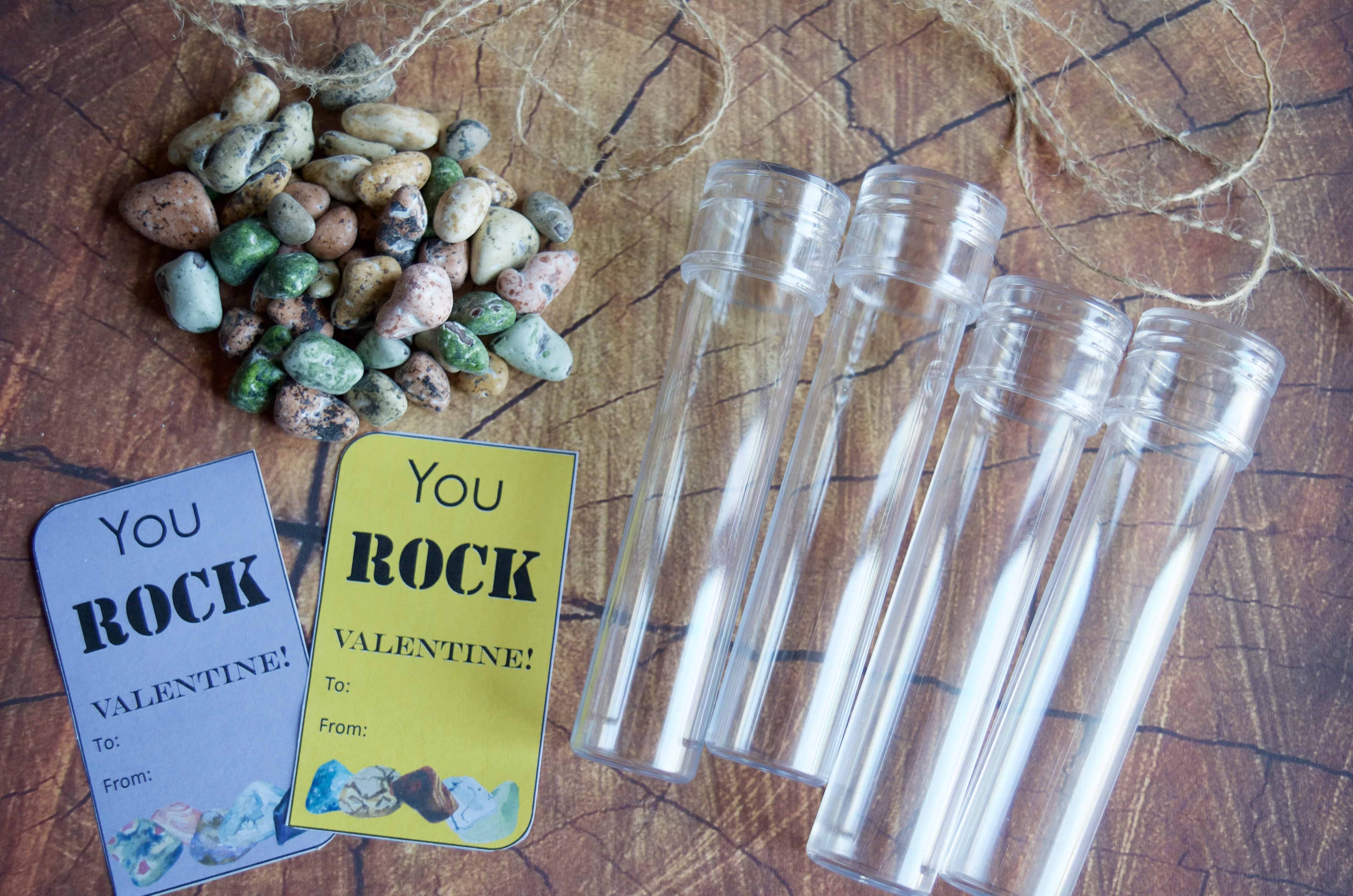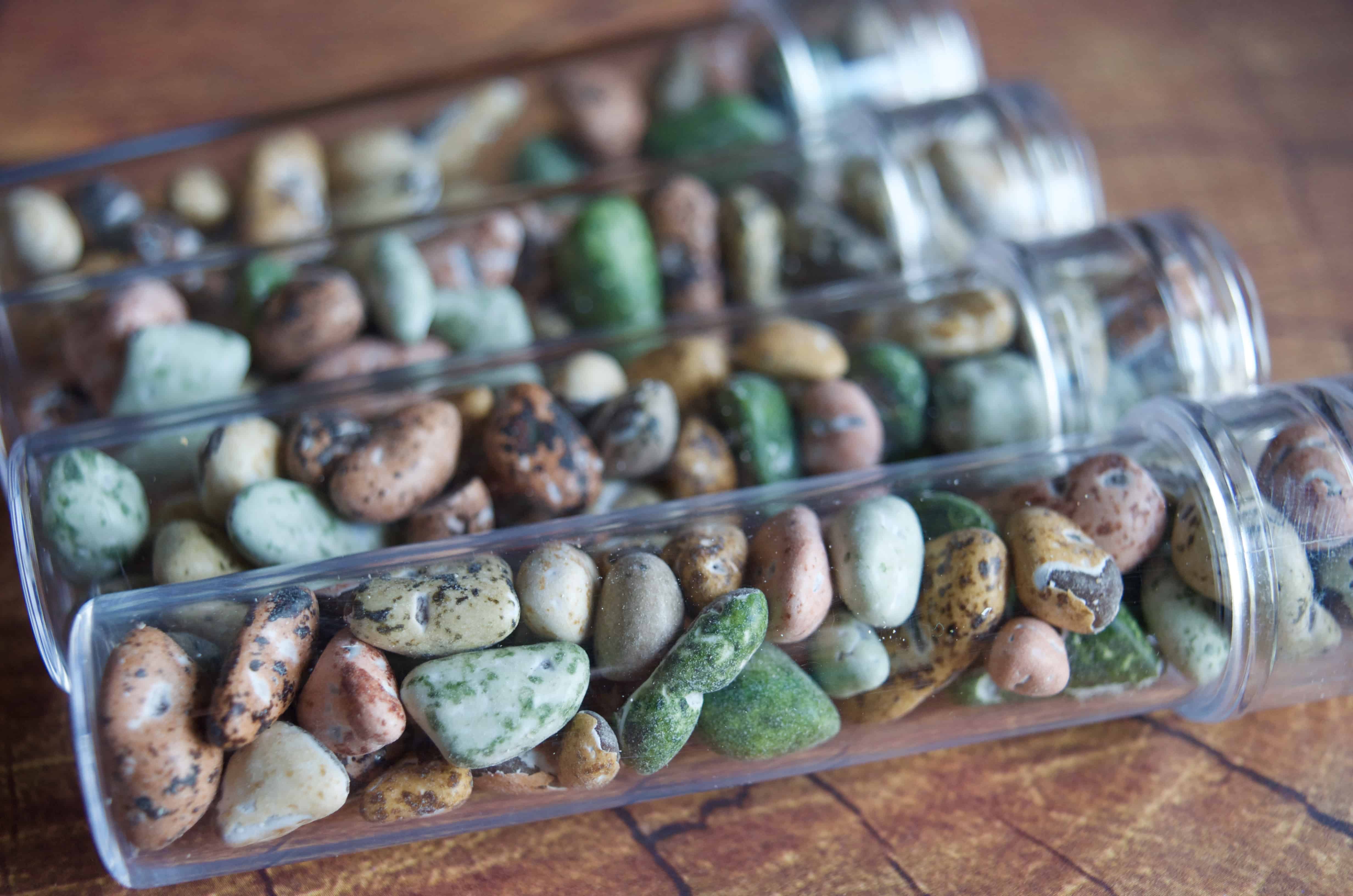 How AWESOME do these look?!?! I am IN LOVE with these "test tubes" of chocolate rocks! I can't believe I didn't think of these earlier! My boys love giving little gifts for Valentine's Day to their classmates but there's so much pink and red flying around this holiday they wanted something a little less brightly colored.
Since they both of my kids (and myself!) have an obsession with rocks, these chocolate "You Rock" classroom favors fit the bill on so many levels!
I ordered the small party favor tubes from Oriental Trading which were the PERFECT size for these chocolate rocks. The rocks are a bit pricier of course so these smaller sized tubes were perfect for the gifts. I recommend buying the chocolate rocks in bulk to minimize the expense – but a $10-15 bag will cover me for my son's whole class.
If your child has a larger class you might want to buy a larger quantity. Oriental Trading has awesome little personal sized packs of the chocolate rocks but I had to order them in bulk here for the party favor tubes.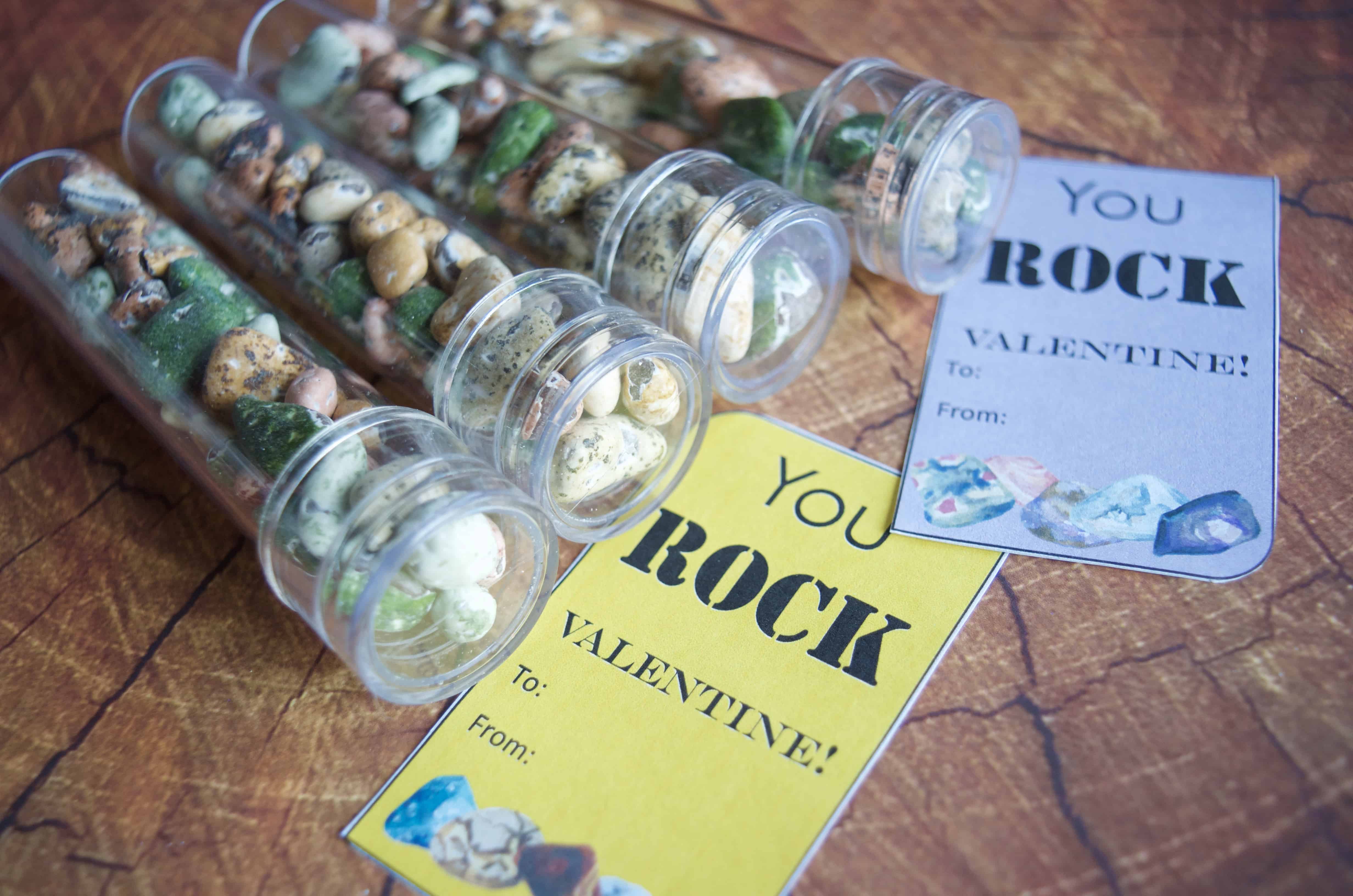 Once you've placed your chocolate rocks inside of your little tubes, it's time to print the Valentine's Day cards and attach them for a finishing touch! You can use card stock to make it a little nicer, or just print them on printer paper for a quick finish.
I made these awesome "You Rock" printable Valentine's Day cards for you! It comes in yellow, purple, blue, green, and just plain white (so you can print on colored paper if you want). Each color has a different gemstone display on the bottom. Just print them out on card stock and use a string or piece of twine to tie it onto the chocolate rock tubes.
I've also made a "You Rock" printable card that does NOT have the word Valentine on it so you can use it for birthday parties or other events! You can print that one below: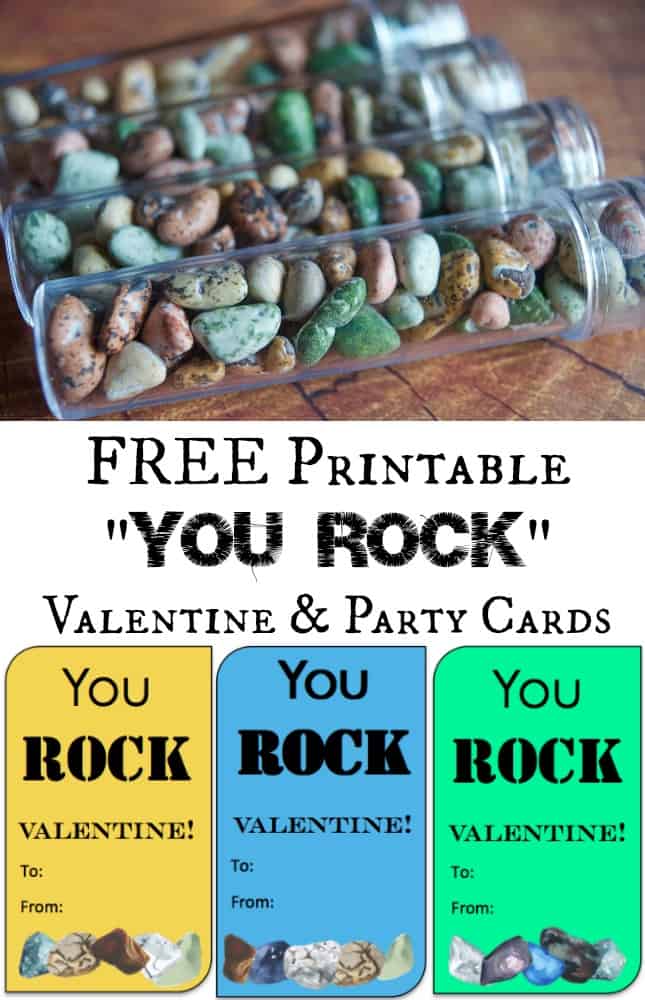 Need an easy Valentine's Day gift for your friends or teachers? Check out our simple DIY Charm Jewelry Tutorial here or check out some more ideas below!
More Valentine's Day Posts: