Easy Eyeball Paper Plate Craft: Halloween & Mad Science
This post may contain affiliate links, view our disclosure policy for details.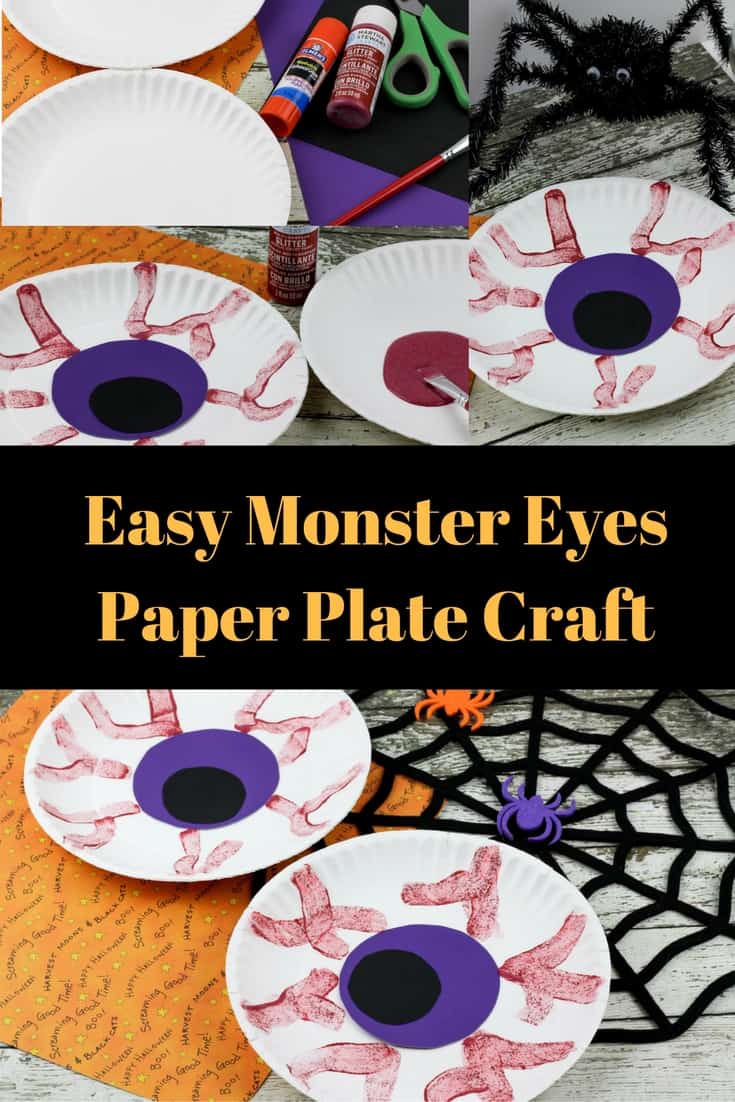 Eek EYEBALLS! I LOVE eyeballs for Halloween decorations because it's just icky and gross enough for kids but not too gory! Not to mention they are great for mad science ideas and even as a fun craft paired with simple biology lessons! And it's an AWESOME idea to make these paired with my Eyeball Cake idea!
Easy Monster Eyes Paper Plate Craft Materials: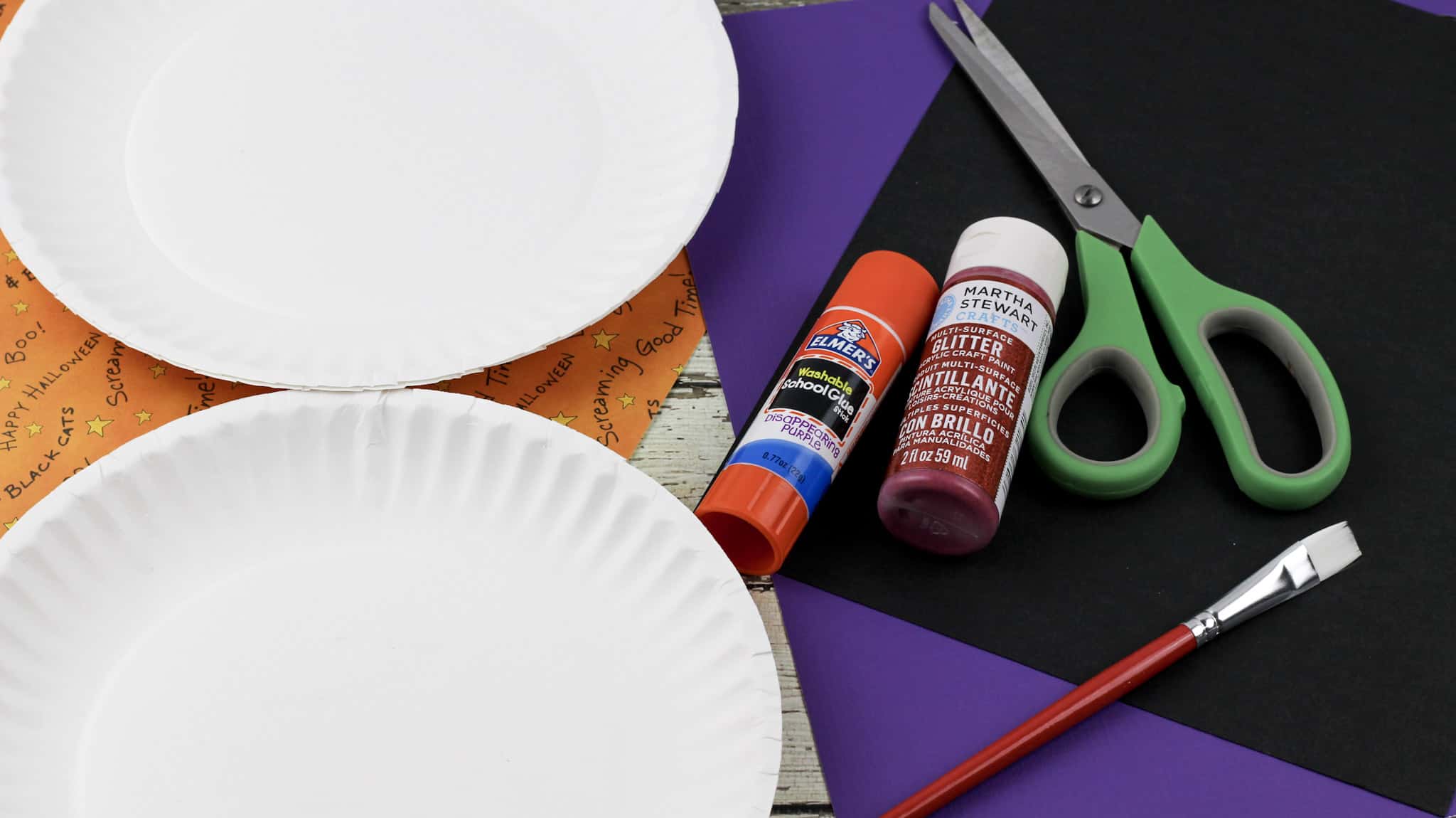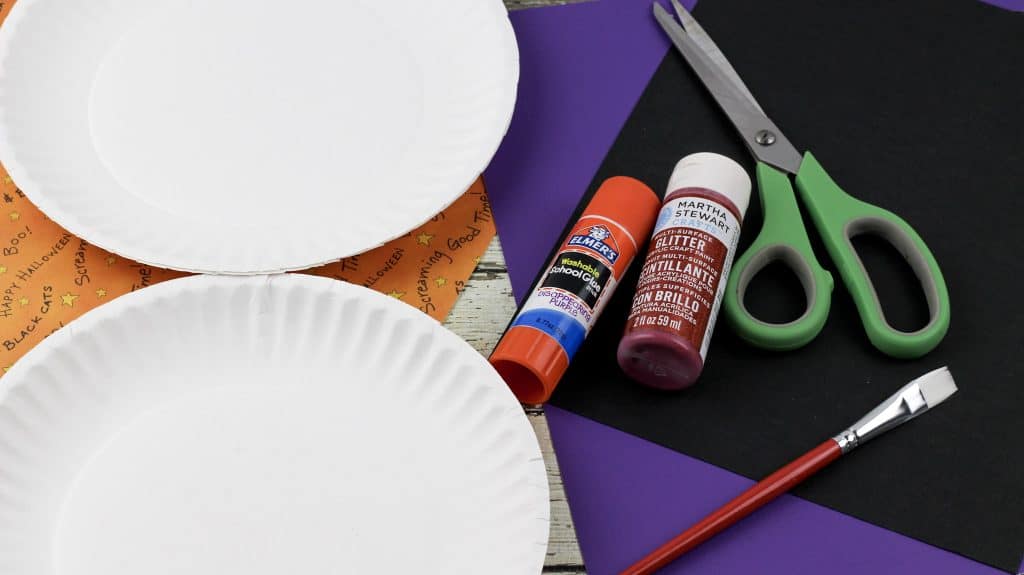 2 large paper plates per eyeball set (or you can make mini ones)
Scissors
1 dark purple construction paper
1 black construction paper
Glue stick
Red glitter paint
Paint brush
Eyeball Paper Plate Craft Directions: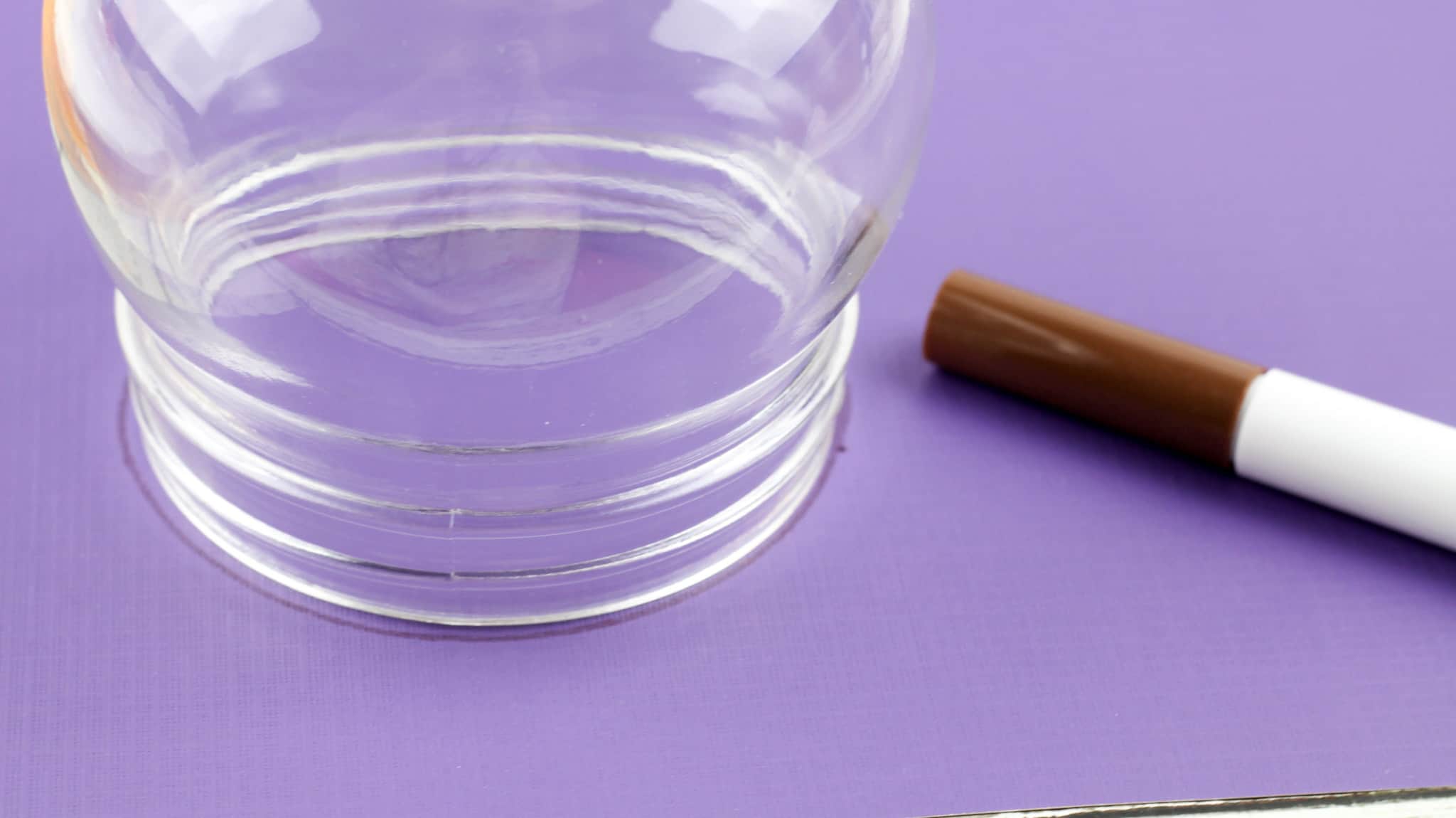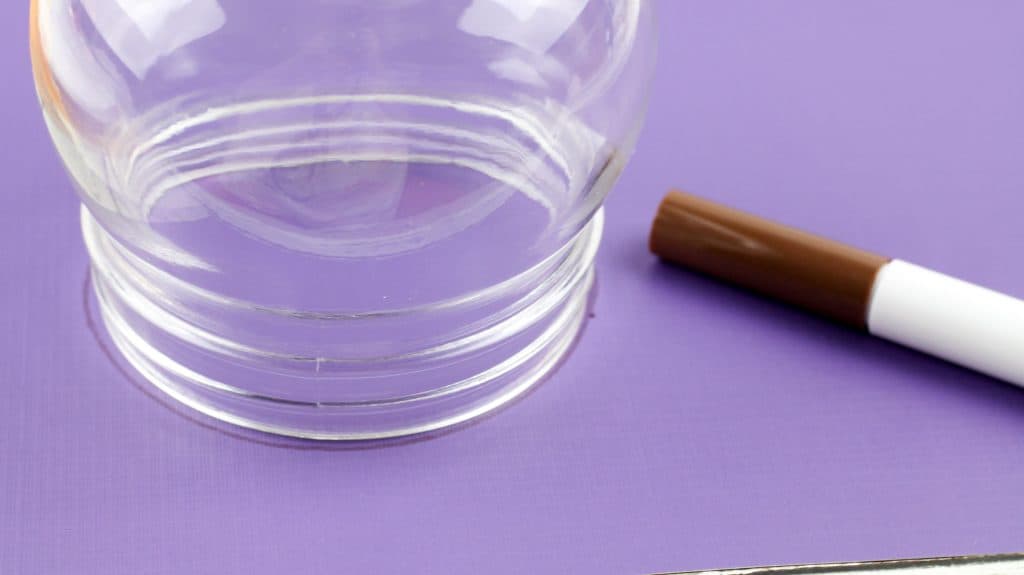 1.  Cut out 2 large circles from the purple construction paper. I used a jar that I traced around to get perfect circles.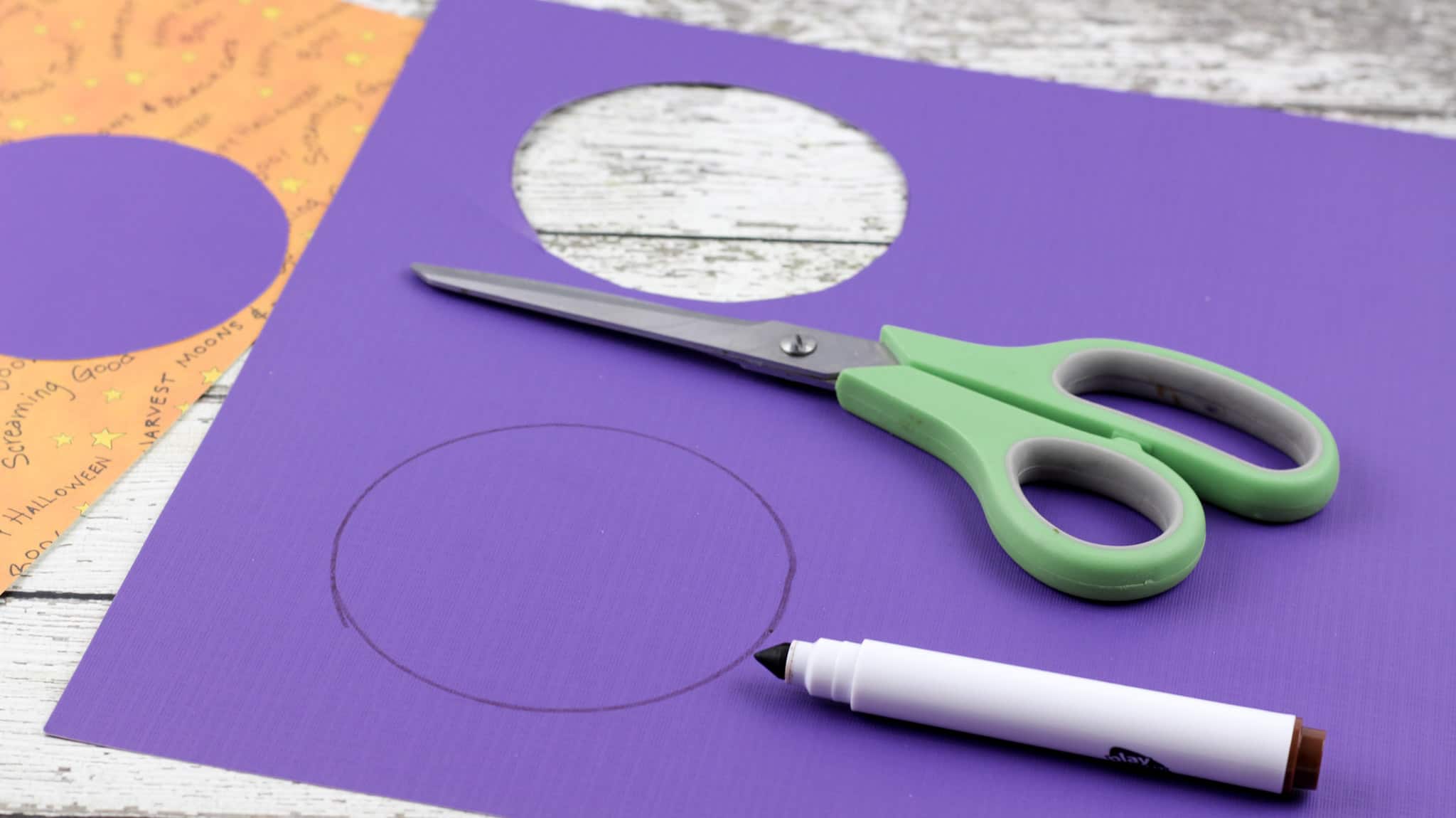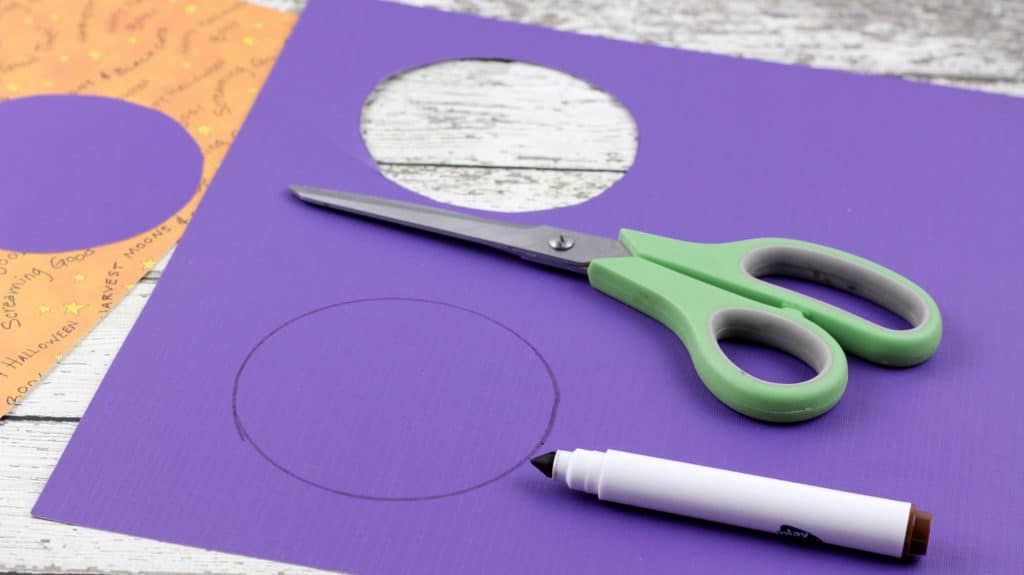 2. Cut out 2 small circles from the black construction paper. I used a spice lid to trace around.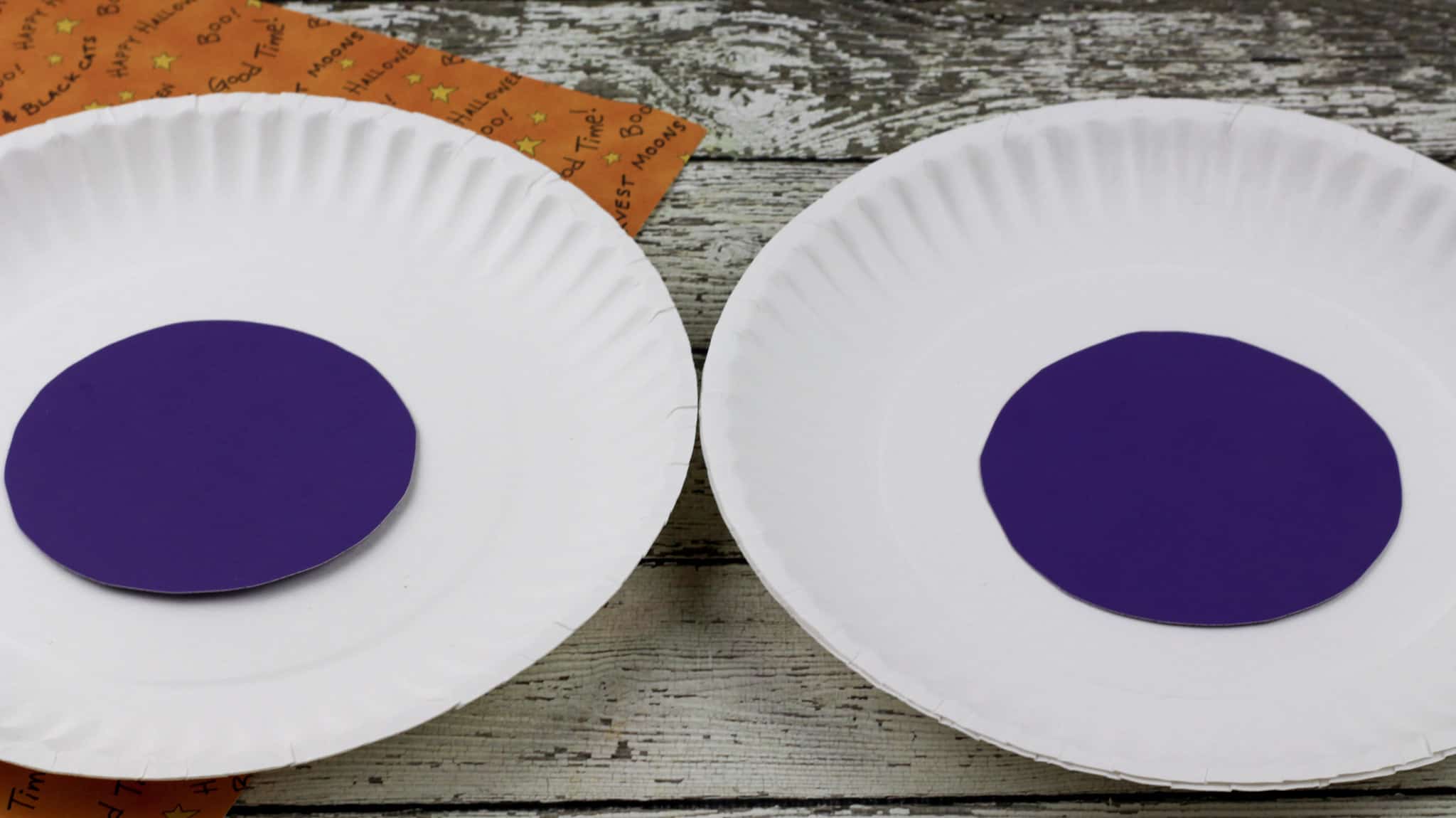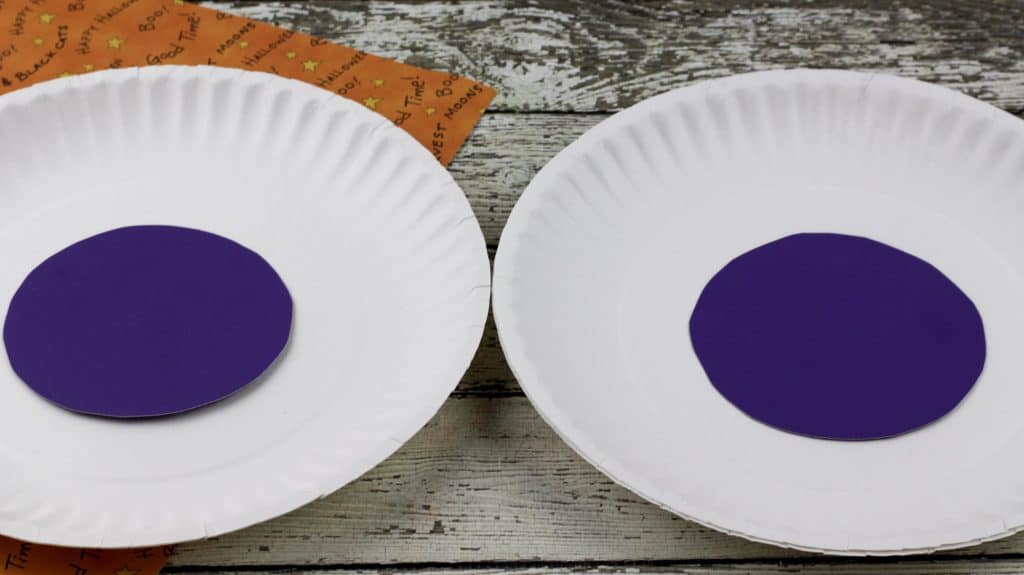 3.  Apply glue to the back of each purple circle and affix to the center of each plate.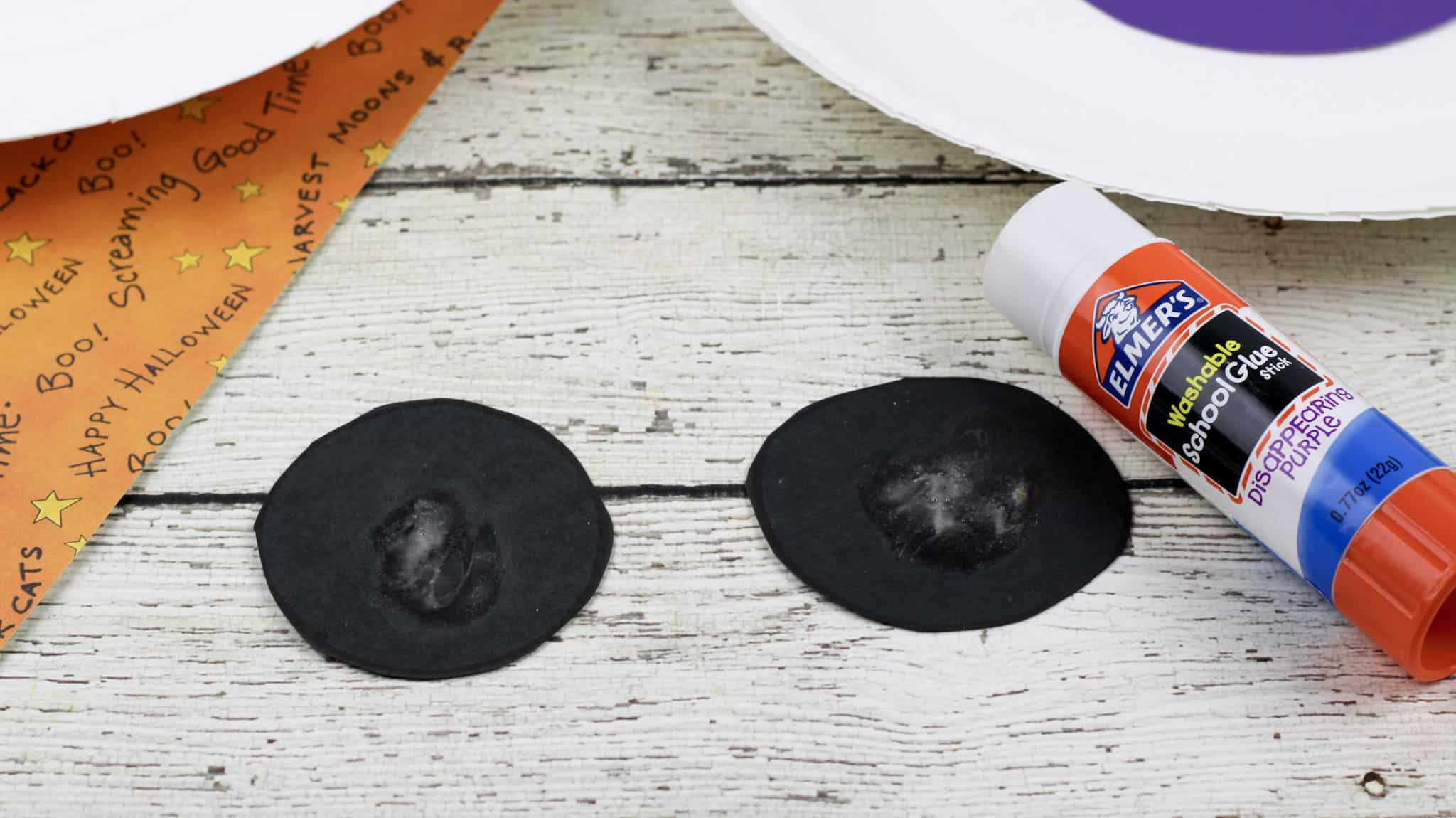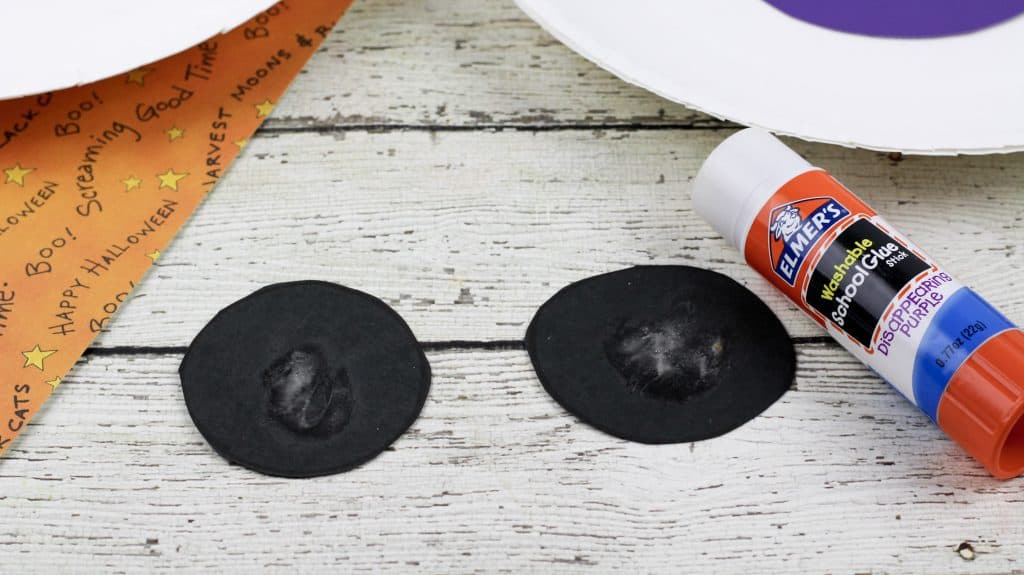 4.   Next, apply glue to the back of each black circle and place in the middle of each purple circle.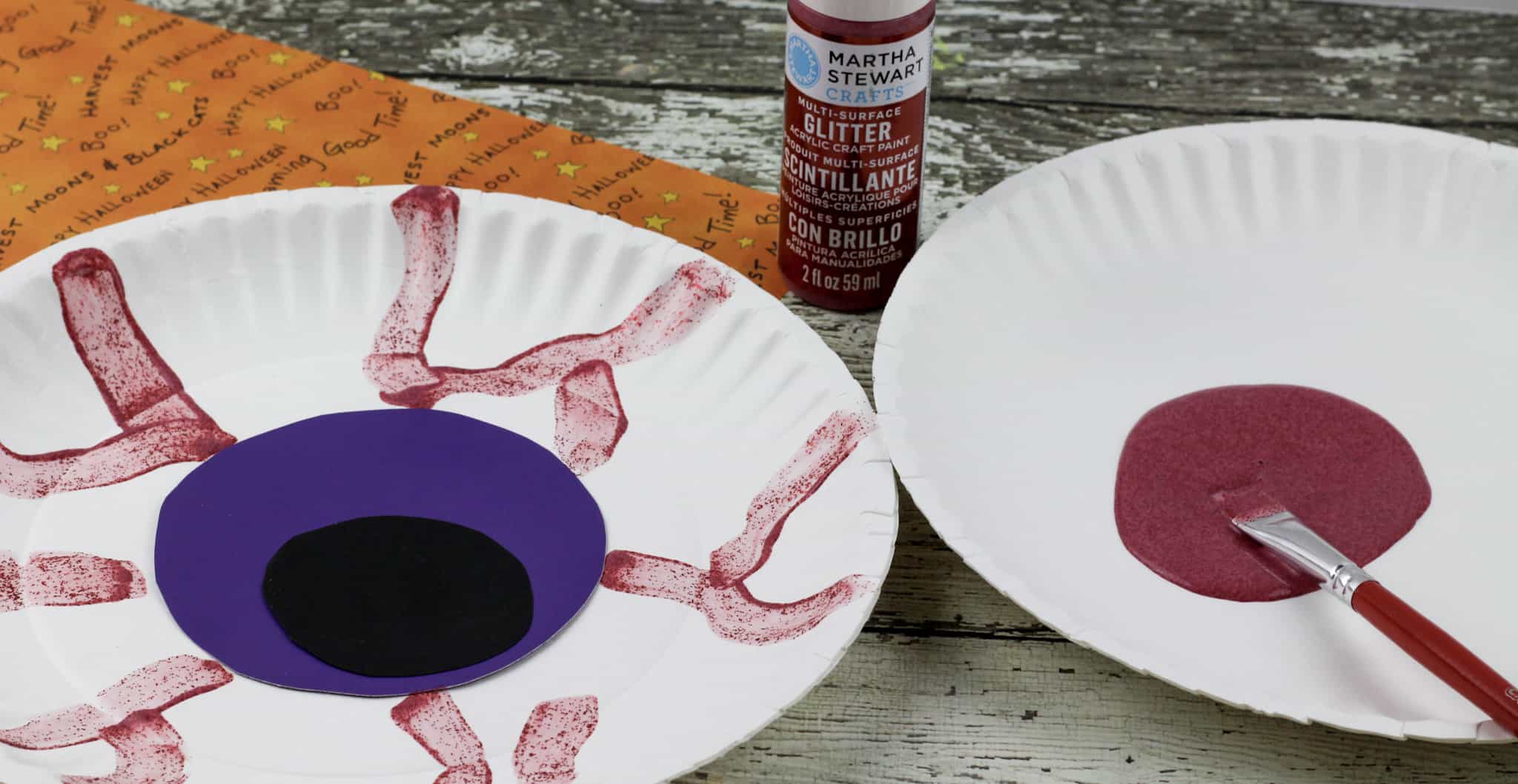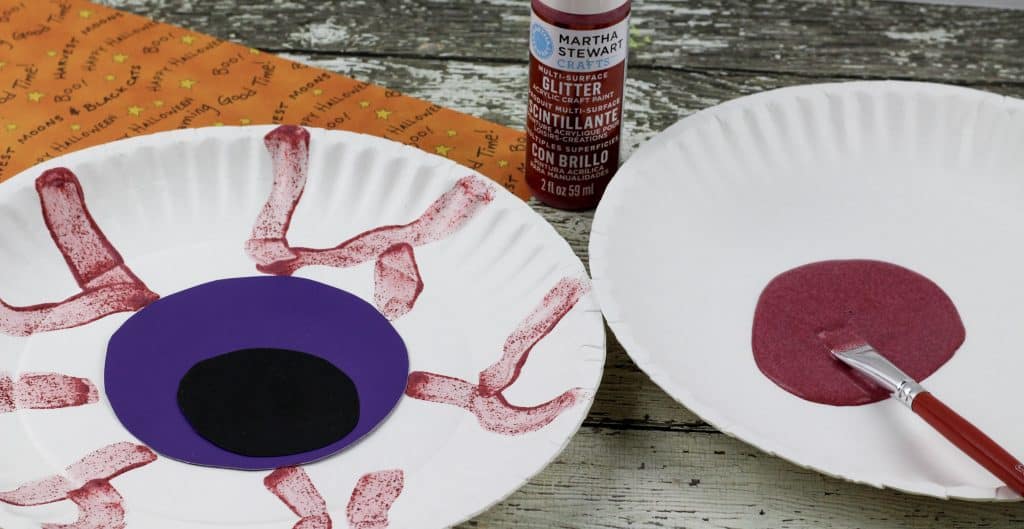 5.   Finally, using the red glitter paint and paint random squiggly lines going from the pupil to the outer edge of the eye to resemble bloodshot eyes.
TIP: Use a hole punch to punch a hole at the top of each ghoulish eye and run ribbon through them to hang on a door or window or even make a garland out of mini paper plate eyeballs!
*Throw a Monster Bash Reading Party! We ordered fun not-so-spooky monster party supplies from Oriental Trading!
*Make these Paper Plate Monster Eyeball crafts!
*Print out these FREE Monster Reading Books coloring pages!
*Grab some apples and marshmallows for these edible Monster Mouth snacks!
*This cup of Frankenstein grapes is the PERFECT not-so-spooky healthy snack!
Other Spooky Tutorials: