Creative Crayon Recycled Caddy Tutorial for Teacher's Office Desk
This post may contain affiliate links, view our disclosure policy for details.
 Of course there are a zillion uses for Glue Dots including scrapbooking, project boards, classroom decor, etc. I pretty much use them everywhere and always have them in stock. You can use hot glue or Glue Dots for our beautiful project below which really adds color to your art room or classroom!
Plus it's a fun little thoughtful teacher gift to make and fill with some Andes mints or something sweet!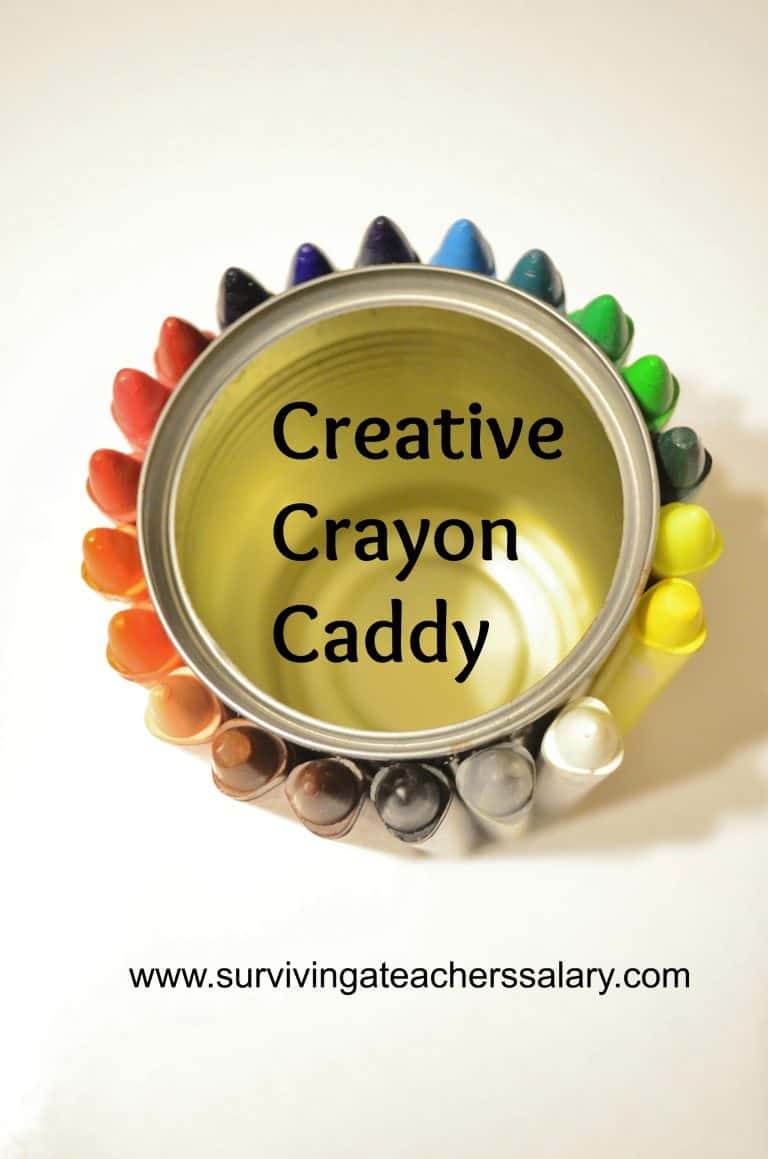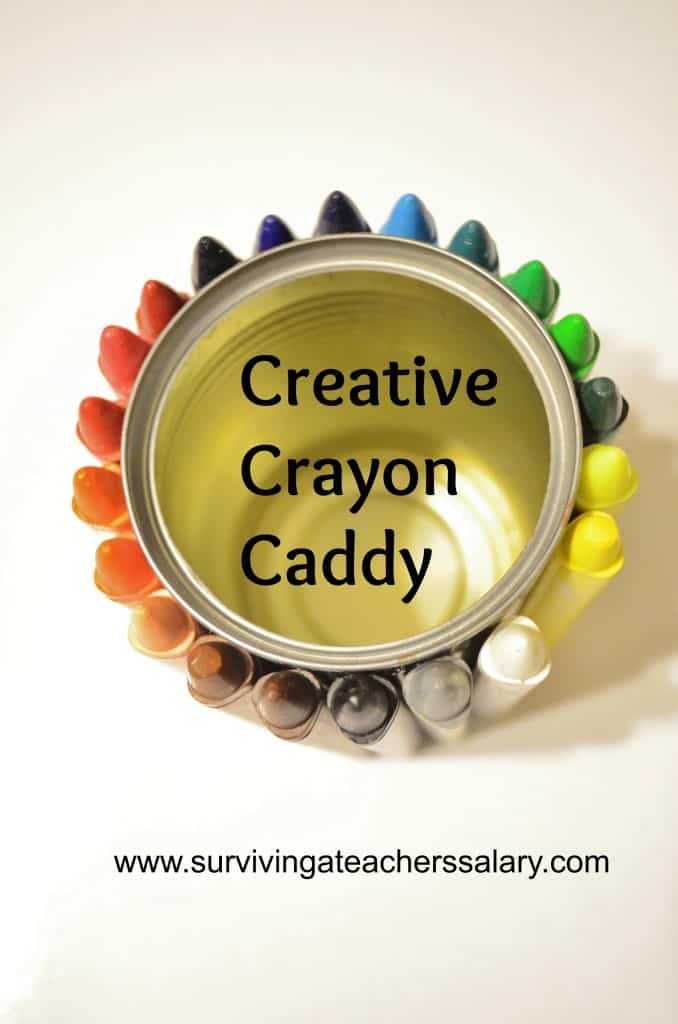 If you're not familiar with Glue Dots it is exactly what it sounds like – little dots of glue on perforated sheets to use for all sorts of things. They are especially amazing for gluing on wiggly eyes! There are specifically two types of Glue Dots that we were sent.
Other than the obvious ease of use I love them because they are non-toxic, and make life SO much easier when you are doing crafts or activities with kids!! Not to mention that it's a LOT safer and less messier than using a hot glue gun. Instead of glue pouring all over your desks at school you can just hand each of your students a square or two of Glue Dots for their craft!
To make this colorful craft all you'll need is a pack of Glue Dots, any size (clean!) soup can, and a box of any brand of crayons!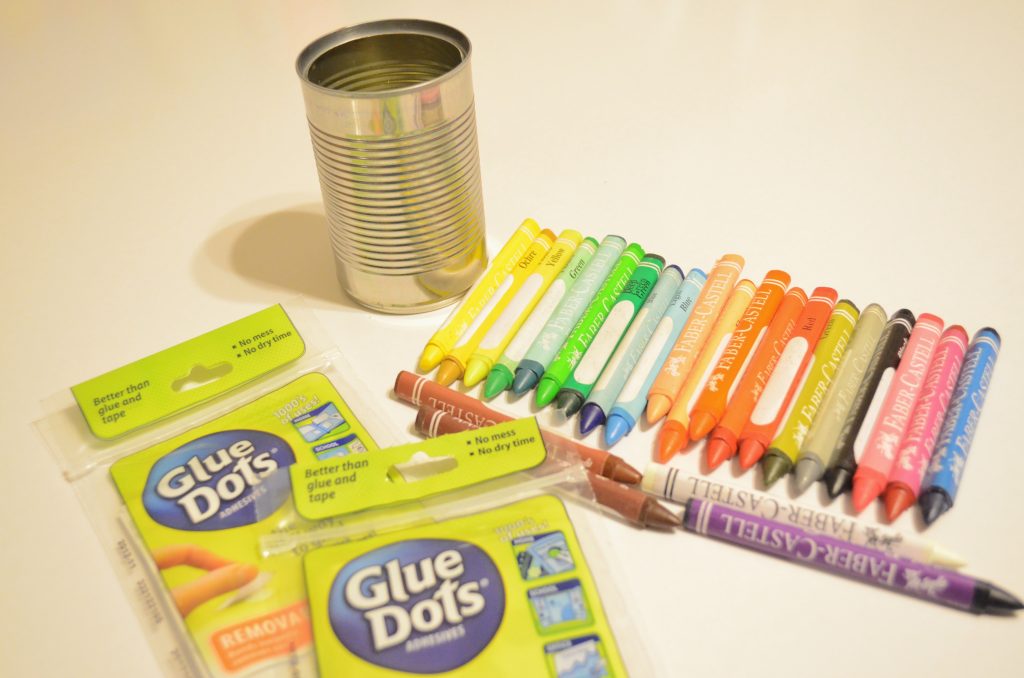 You can use either the Removable OR the Permanent Glue Dots.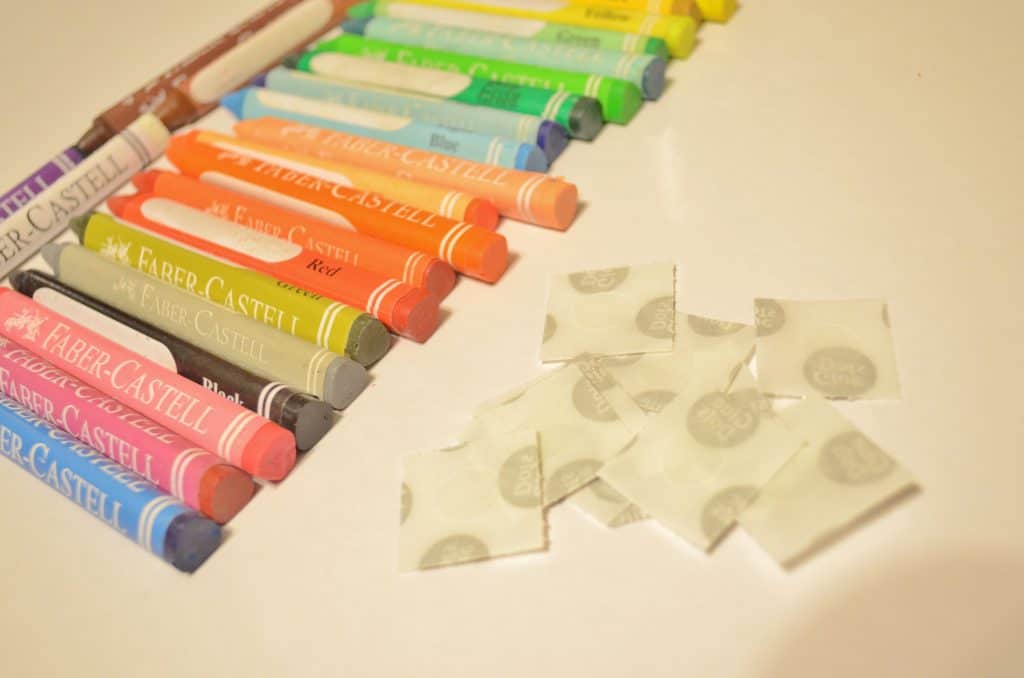 To make life a whole lot easier I recommend tearing the Glue Dots off at the perforated sections so you have individual Glue Dots.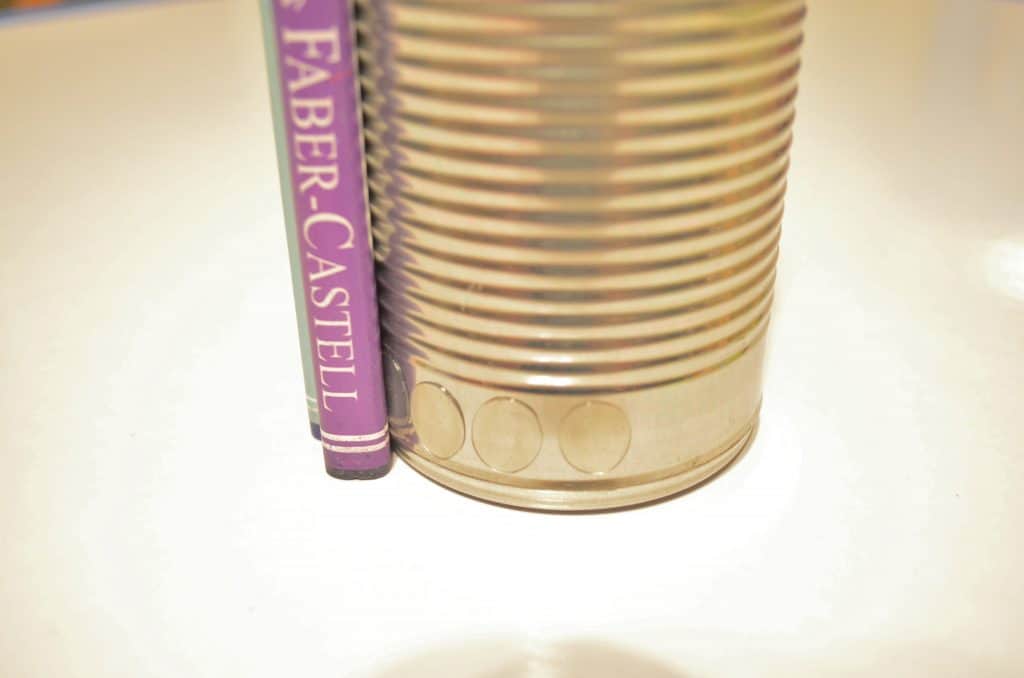 You'll need to place a row of Glue Dots at the bottom outside of your soup can, as well as a row at the top outside of your can. Then gently press your crayon onto the Glue Dot!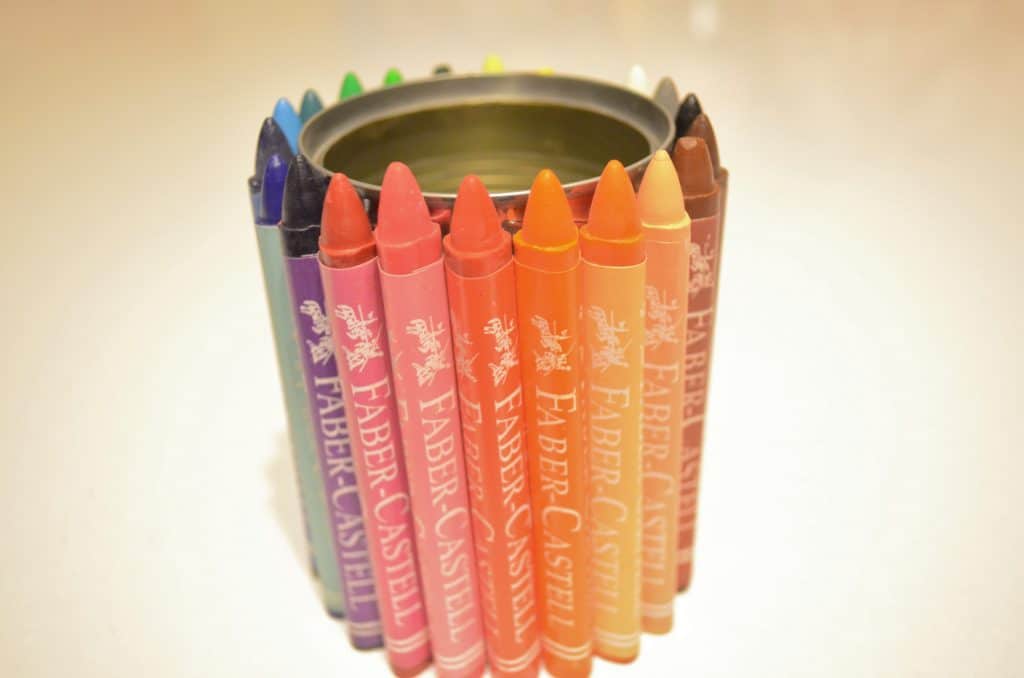 You can use just one color, a pattern of colors, or all of the colors like I did to make it extra colorful! If you or your teacher have a specific sports team they like you can easily use just those colors! Or you can even match it for the holidays! (red and green for Christmas, red white and blue for patriotic, etc.) The Glue Dots are incredibly simple to use and make crafting fun for kids too!