Spooky Halloween Recipe Deviled Eggs Monster Eyes
This post may contain affiliate links, view our disclosure policy for details.
These Halloween Monster Devil Egg Eyes are tons of fun to make with your kids and healthy too! What better way to celebrate than with some spooky eyeballs!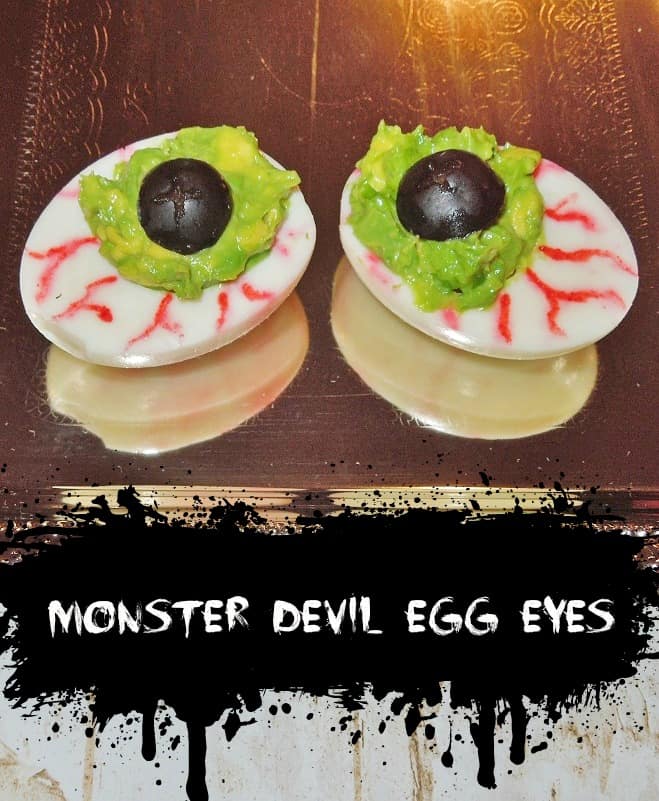 Instead of your typical deviled eggs these use a healthy avocado mixture that is playful and really brings the "spook" out in these eyes!
I absolutely LOVE Halloween and all of the fun snacks and decorations that go with it! It's a great time to get creative for those of us who love DIY!
Spooky Deviled Egg Ingredients:
1 dozen hard boiled eggs
1 cup hot water
1 tablespoon vinegar
Red food coloring
2 avocados
Salt
Pepper
1 can black olives
Hot sauce (optional)
Spooky Deviled Eggs Directions:
–note *Steps 1-4 optional*
Combine hot water with vinegar and 10-12 drops of red food coloring in a mixing bowl.
Crack your hardboiled eggs by gently rolling them on the counter top.
Take the cracked eggs and slowly drop them into the red colored water for 3-4 minutes.
Remove eggs from the water and let dry in the egg carton or on paper towels.
Once dry, carefully peel eggs and cut into halves.
Remove the yolk from the egg halves and throw away.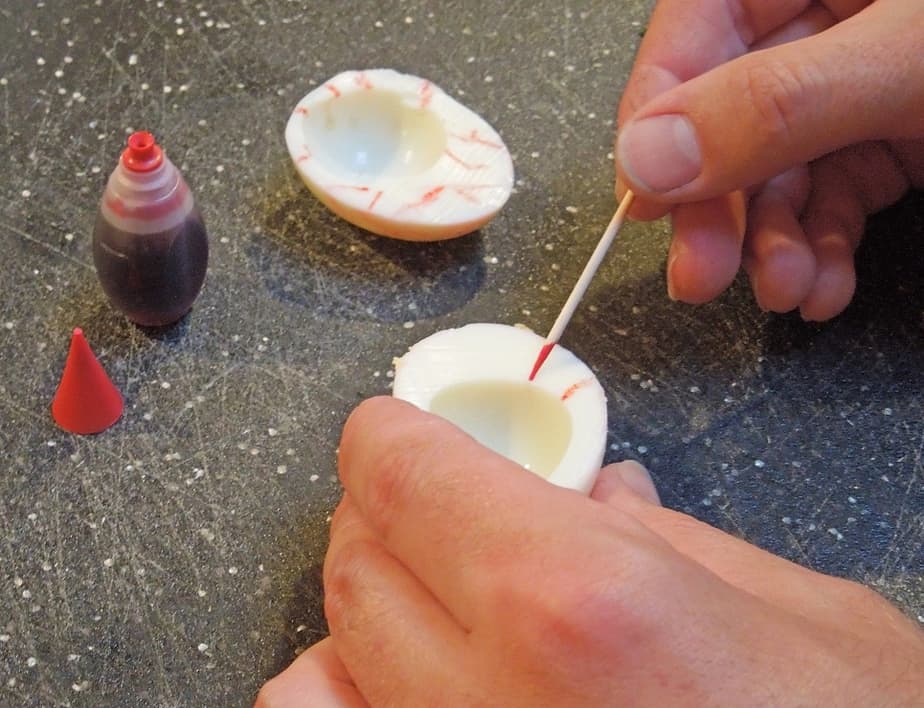 7. Use a toothpick to draw wavy lines onto the cut side of the egg halves to create a bloodshot eyeball effect.
8. Cut the avocados into halves, remove the pit from the center and spoon the inside of the avocado into a medium size bowl.
9. Add a dash of salt and pepper to the avocado and mix well.
10. For a little bit of spice, try adding some hot sauce to avocado mixture (optional).
11. Spoon a dollop of avocado mixture into the eggs.
12. Place a thinly sliced black olive on top of avocado to finish the monsters eyeball look.
13. Ready to serve and enjoy!
Other Not-so-Spooky Monster Ideas: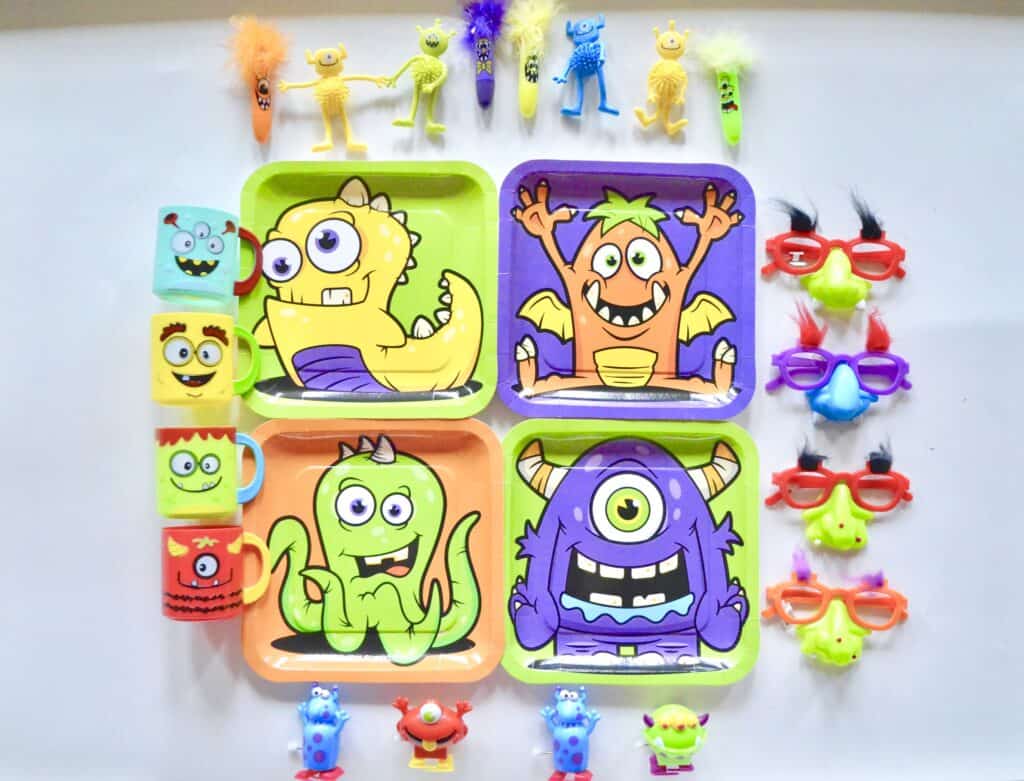 *Throw a Monster Bash Reading Party! We ordered these fun not-so-spooky monster party supplies from Oriental Trading!
*Make these Paper Plate Monster Eyeball crafts!
*Print out these FREE Monster Reading Books coloring pages!
*Grab some apples and marshmallows for these edible Monster Mouth snacks!
*This cup of Frankenstein grapes is the PERFECT not-so-spooky healthy snack!