Kid's FUN Teeth & Mouth Snack – Great for Halloween too!
This post may contain affiliate links, view our disclosure policy for details.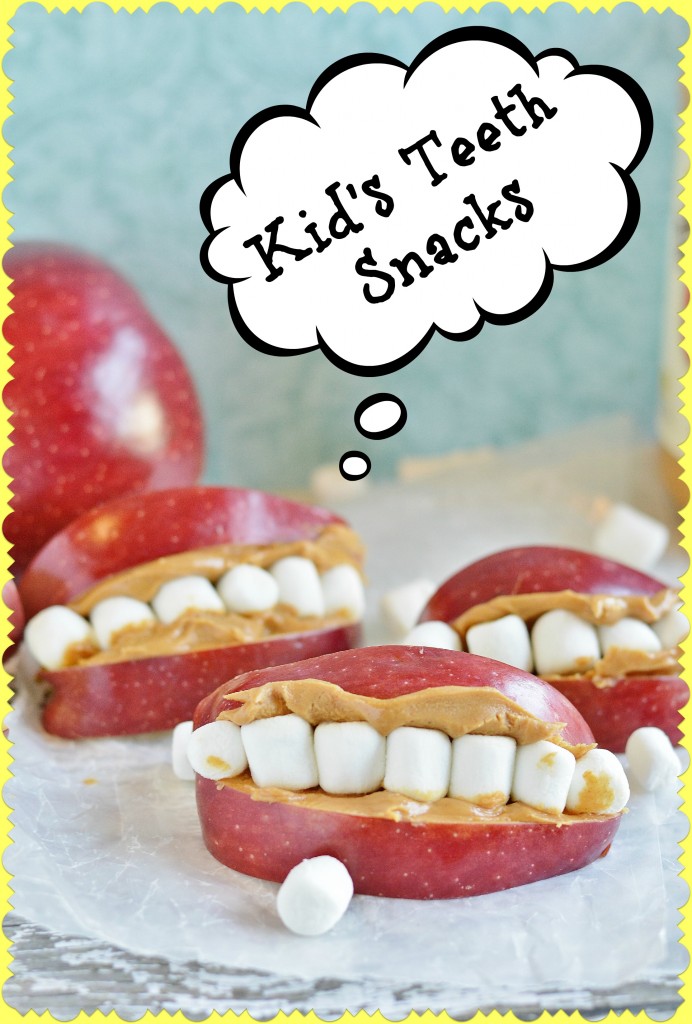 How FUN are these kid's "mouth" snacks!? I can think of SO many reasons to make this into a fun learning lesson! Whether you're teaching preschool kids healthy brushing habits, celebrating the tooth fairy and the loss of a student's / child's new tooth, or making Halloween "monster" teeth you can easily pair this snack up with children's books like "
Andrew's Loose Tooth
" (one of our favorites!) or the fun 
Brush Your Teeth Please pop up book
. Plus if you have a child/student with a nut allergy you can swap the peanut butter out for sunflower butter or another appropriate alternative.
Mouth Snack Supplies Needed:  
jar of peanut butter or other "butter" choice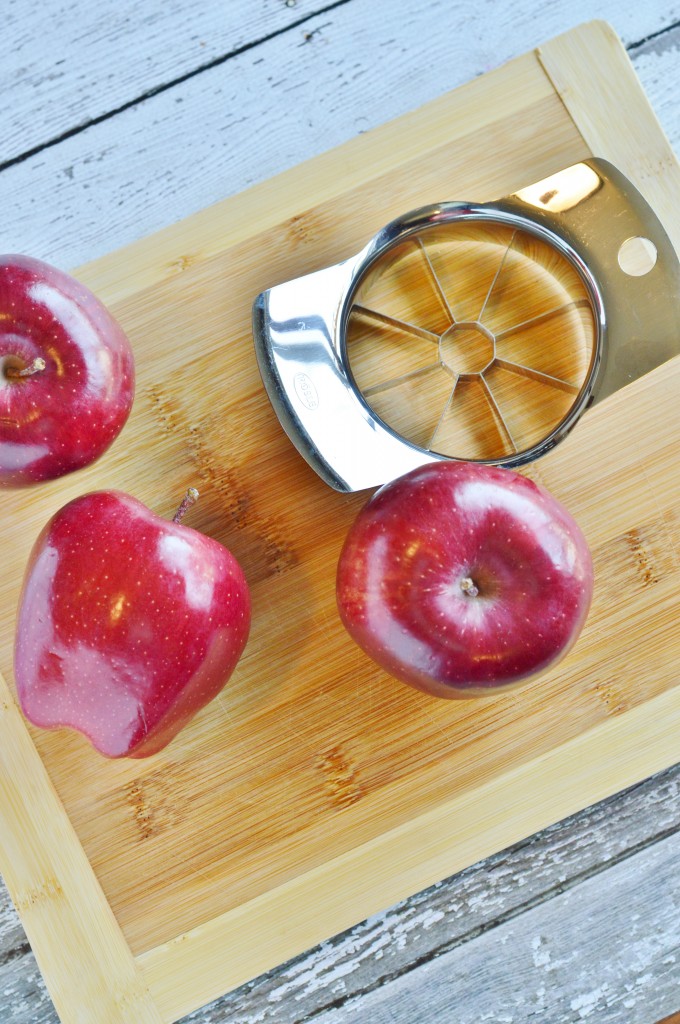 First start by cutting the apple into slices. Then cut them into smaller slices.  An apple slicer makes this job pretty kid friendly and offers a more uniform look!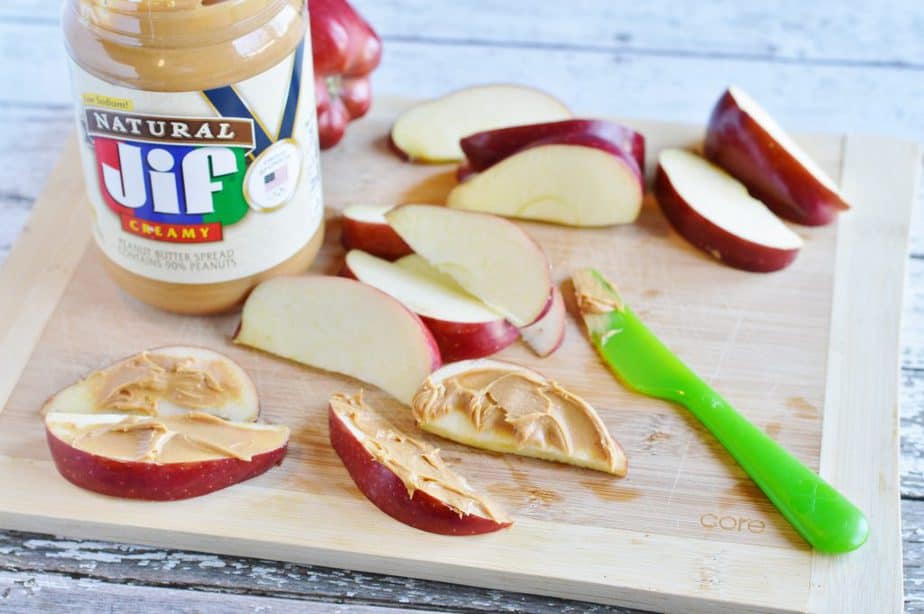 Now you want to put about a teaspoon or two of peanut butter onto each slice of apple- but just on one side of the apple. Then put a row of mini marshmallows across one apple slice.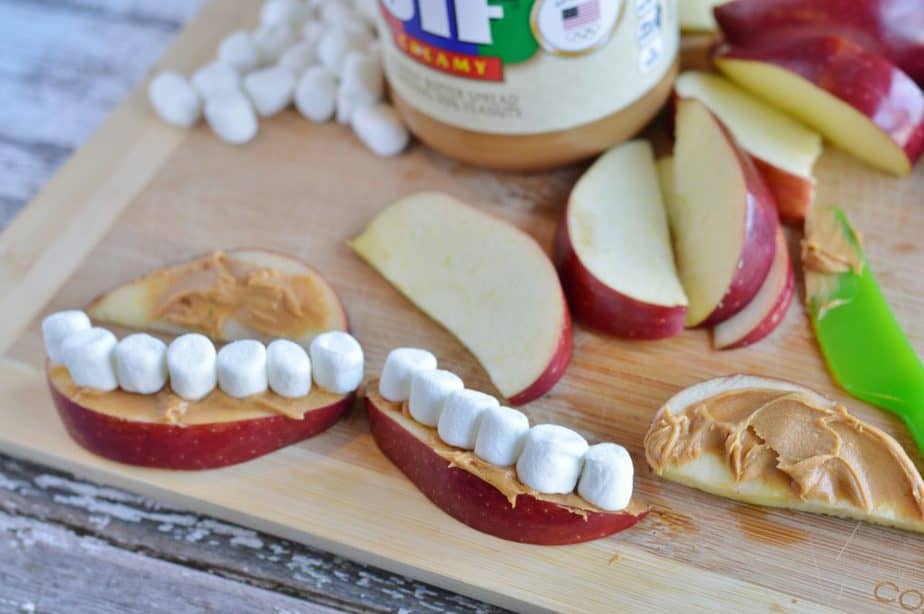 Then sandwich them together (one apple slice with pb & marshmallows and one slice with just pb). Press firmly until they stick and you have your teeth!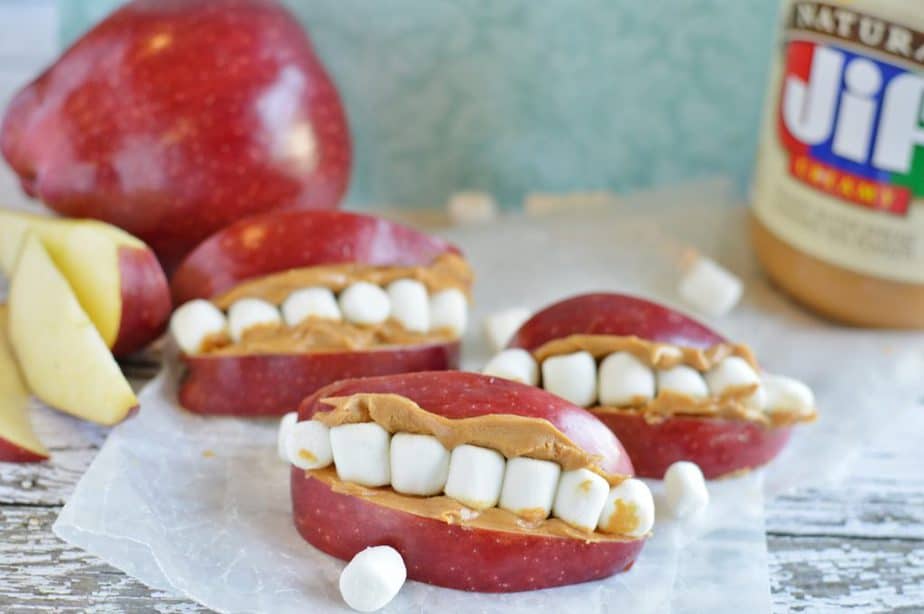 If you're making these into "monster" teeth for Halloween look for colored marshmallows to make the teeth look even spookier! These are TONS of fun for little hands to make and eat! And simple enough to make for a big party too! When our kids were really little we also  made this fun
tooth craft with cotton balls and construction paper
! If you really want to get fancy you can add these
edible monster eyes
on top!