DIY Zombie Hand Home Decor for Halloween
This post may contain affiliate links, view our disclosure policy for details.
The materials below were provided by Oriental Trading. No compensation was received.

This has to be by far the coolest and simplest Halloween decor I've ever made! I discovered the Zombie Hand Napkin Holders on Oriental Trading and I immediately imagined it hanging on the wall instead of on a table – sort of like it was reaching out for you!
After I stumbled across their mini lanterns I knew I had to create something! Below are the materials needed and simple instructions on how to make your own DIY Zombie Hand Wall Decor!
DIY Zombie Hand Materials Needed: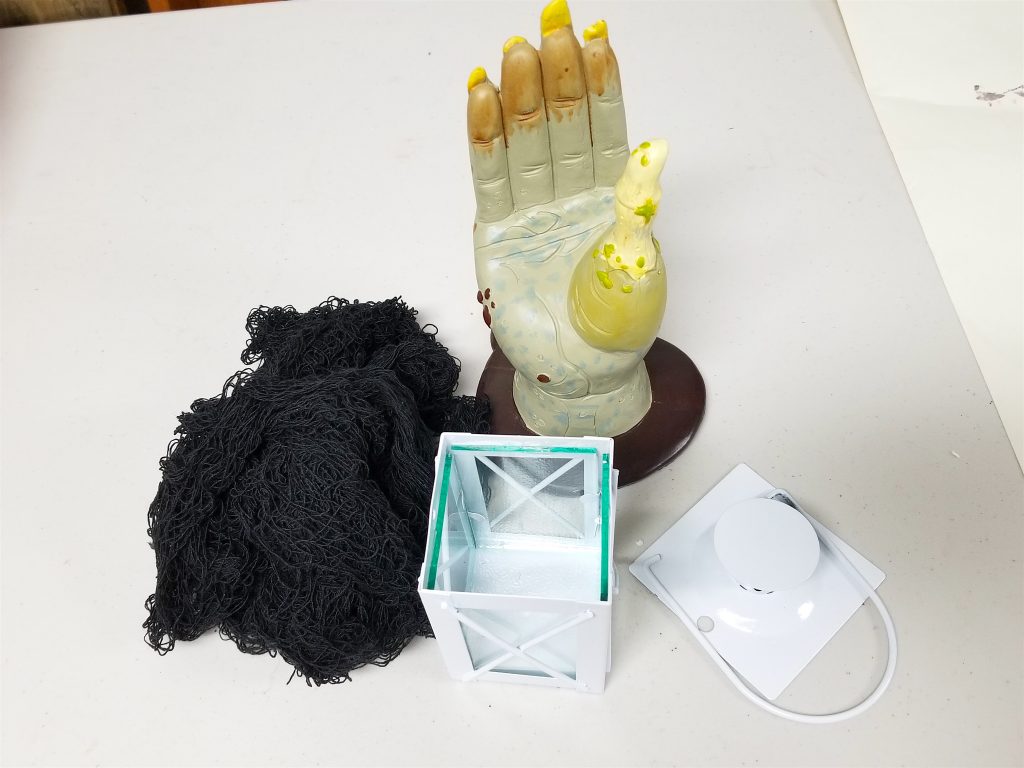 *Zombie Hand Napkin Holder from Oriental Trading
*Mini Lantern
*Black Creepy Cloth
*Black Acrylic Paint
*Command Strips (heavy duty)
*1 Tealight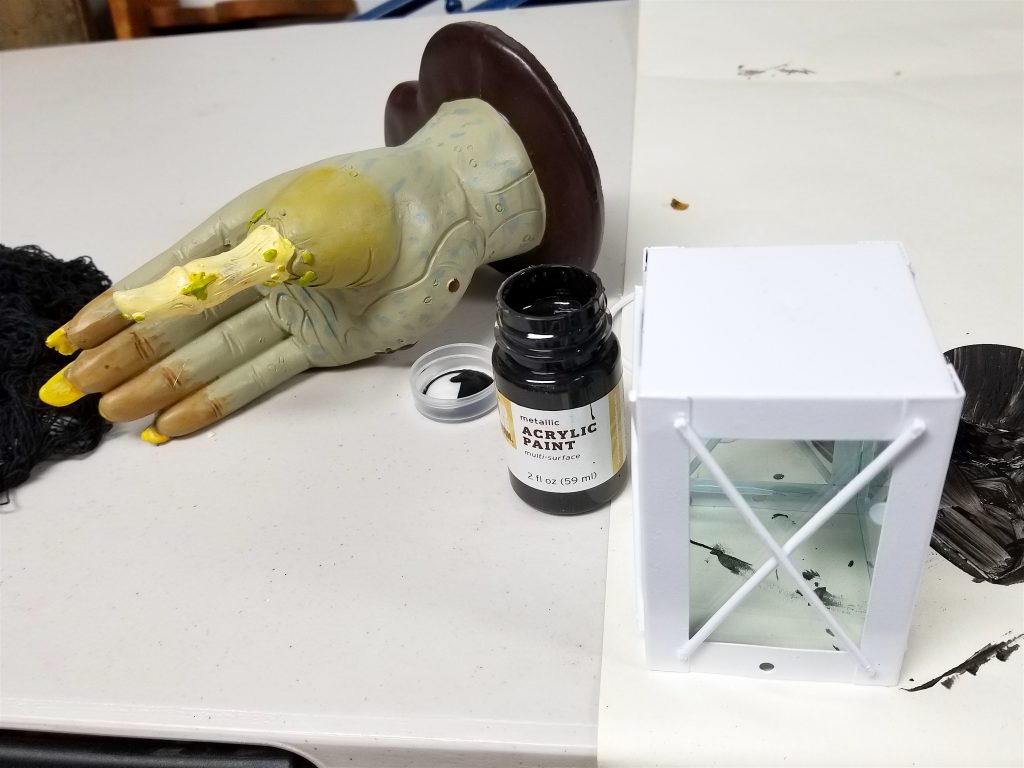 At the time that I placed my Oriental Trading order they only had white mini lanterns available. A beautiful stark white lantern doesn't scream spooky Halloween decor so I put a quick coat or 2 of black acrylic paint over it! In fact I even painted right over the glass. There's no need to make this look perfect – it is best featured in the dark!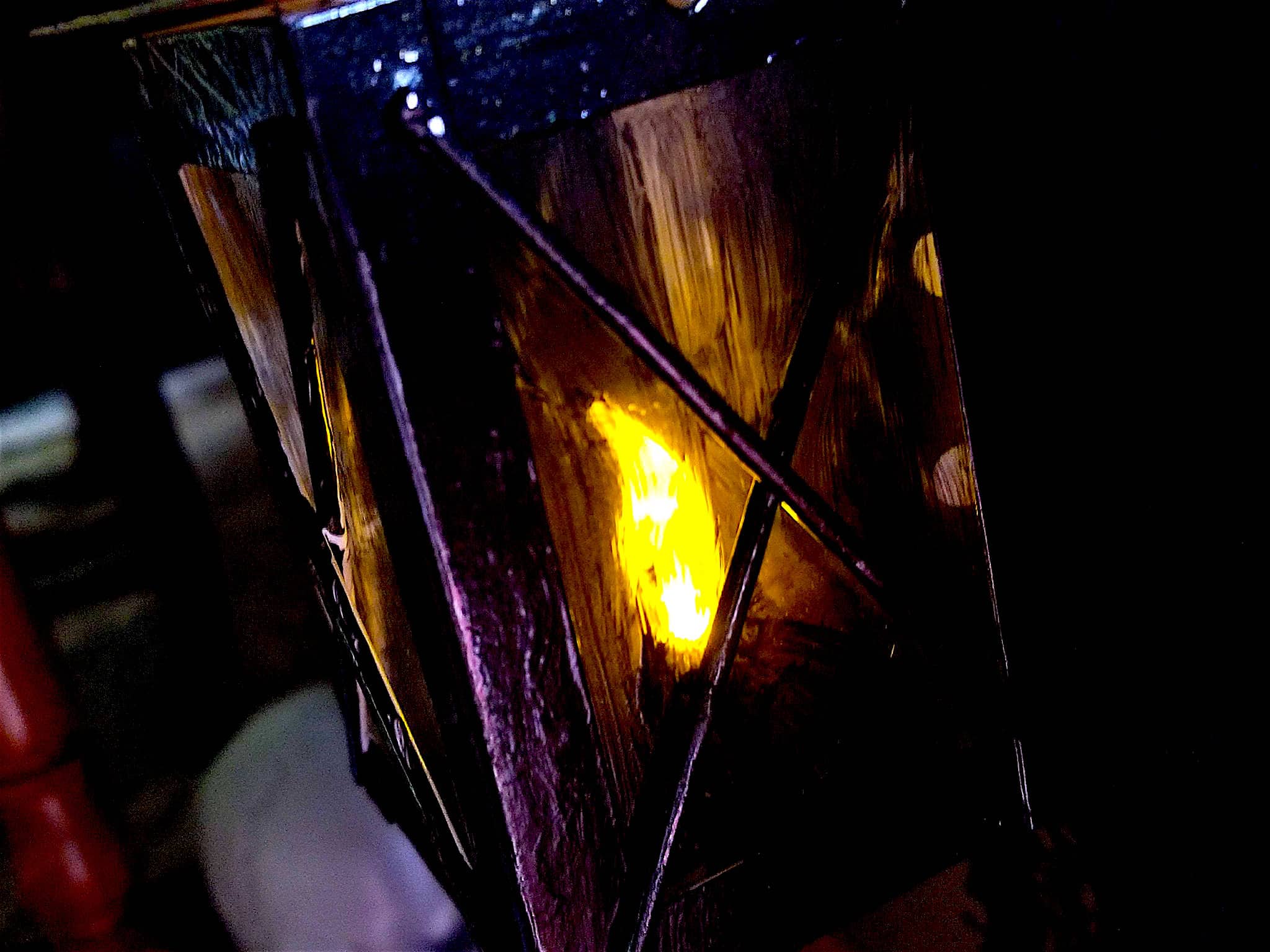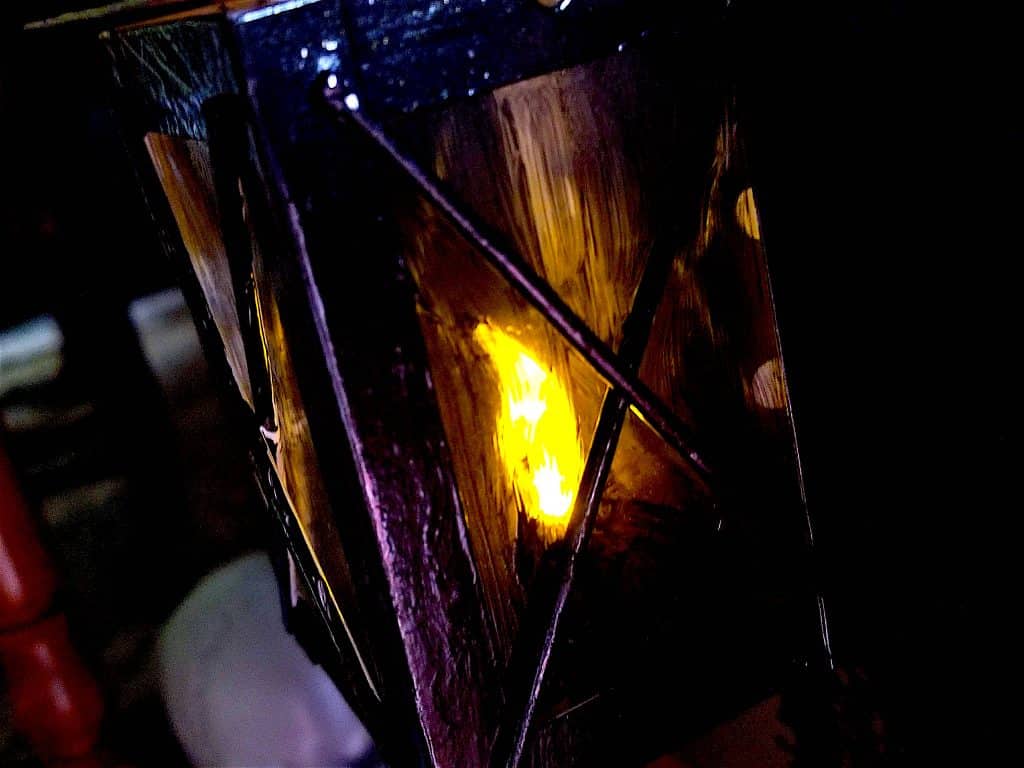 What a HUGE difference the black paint makes on that white lantern! Don't forget to place a tea light candle inside! I used a battery operated one for safety.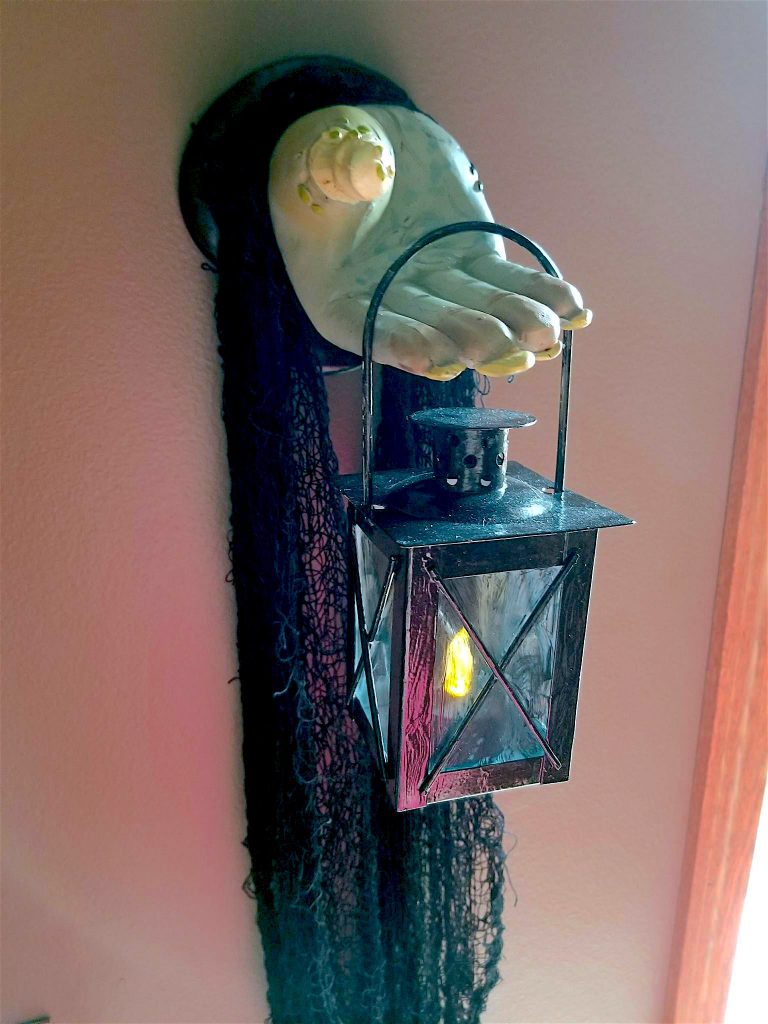 It really is that simple and it makes a huge impact on the spooky scale! I absolutely am in love with this piece!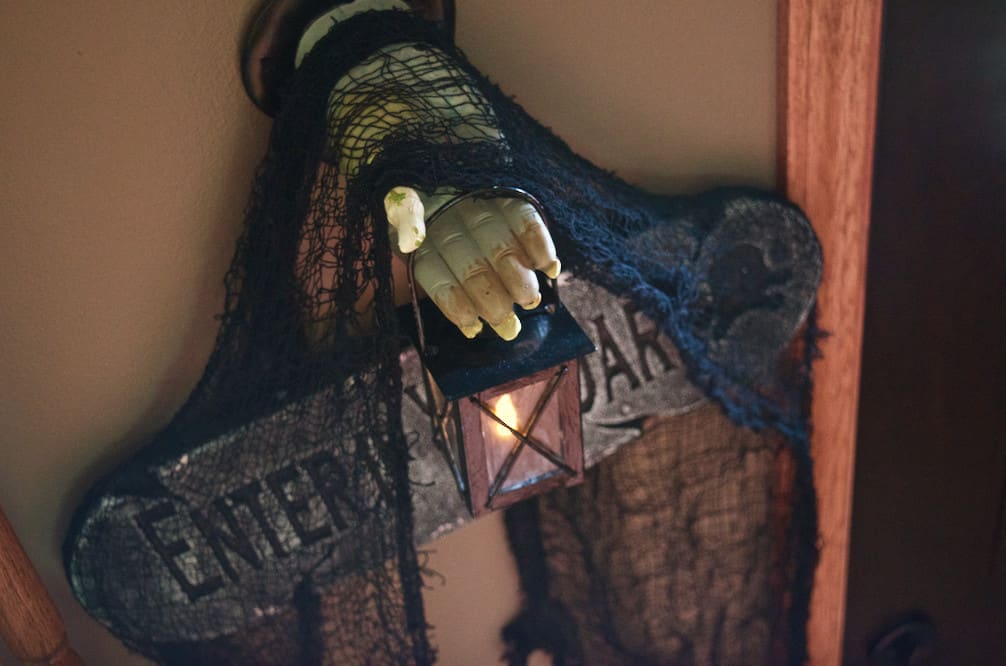 Since the Zombie Hand also had brownish accents I swiped some black paint over the brown areas. To attach it to the wall I used one Command Strip and it has held everything up perfectly! You'll want at least a 3 pound weight on the strip. Drape the black cheese cloth over the back of the zombie hand and slide the lantern right into its hand!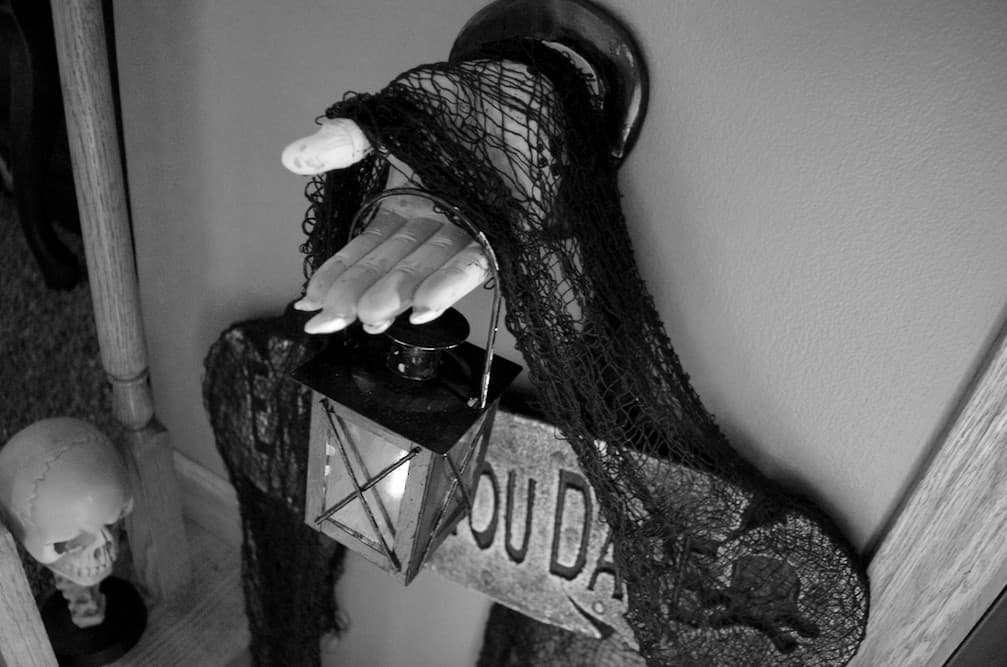 Putting it in black and white makes it look even spookier!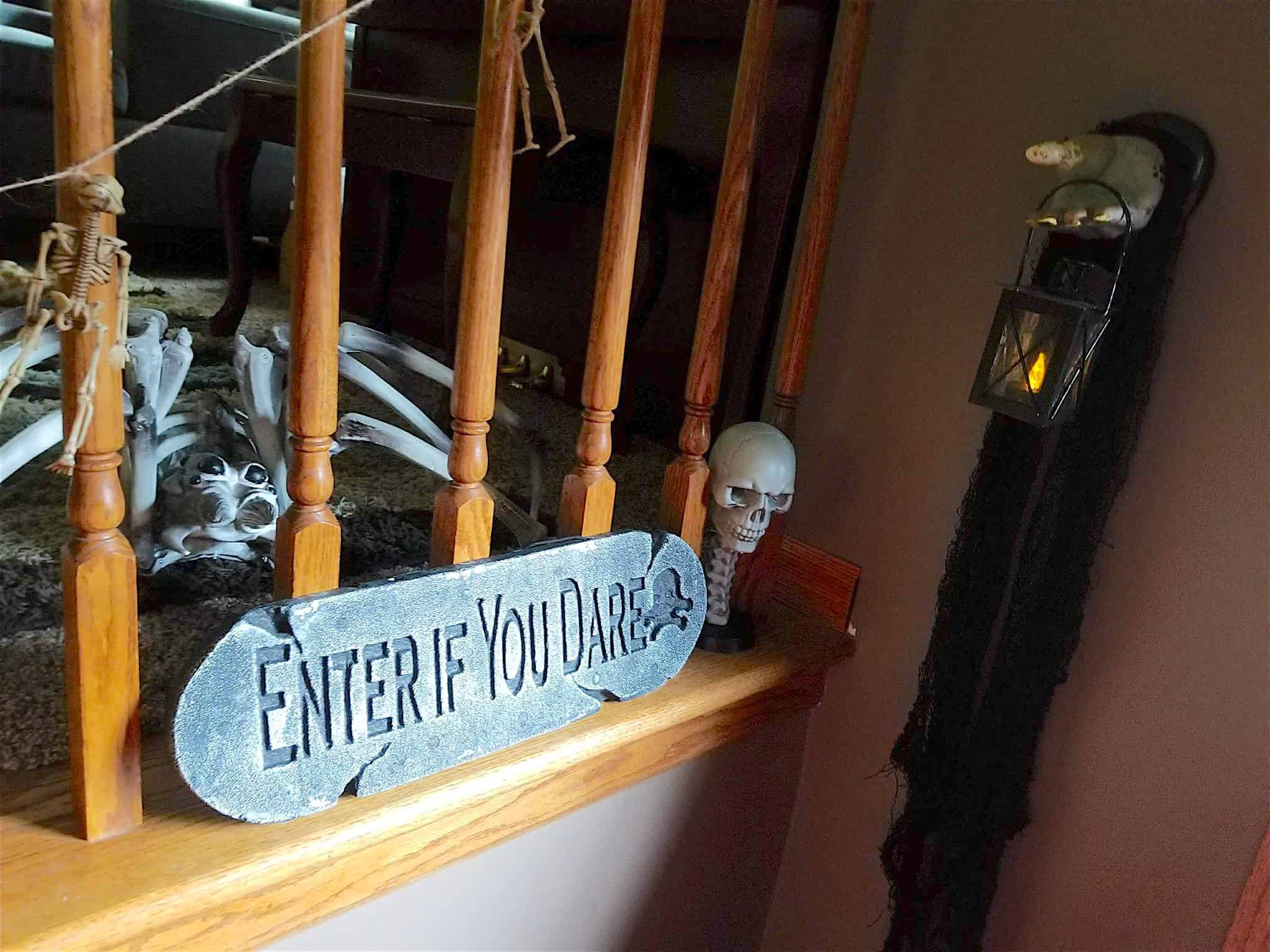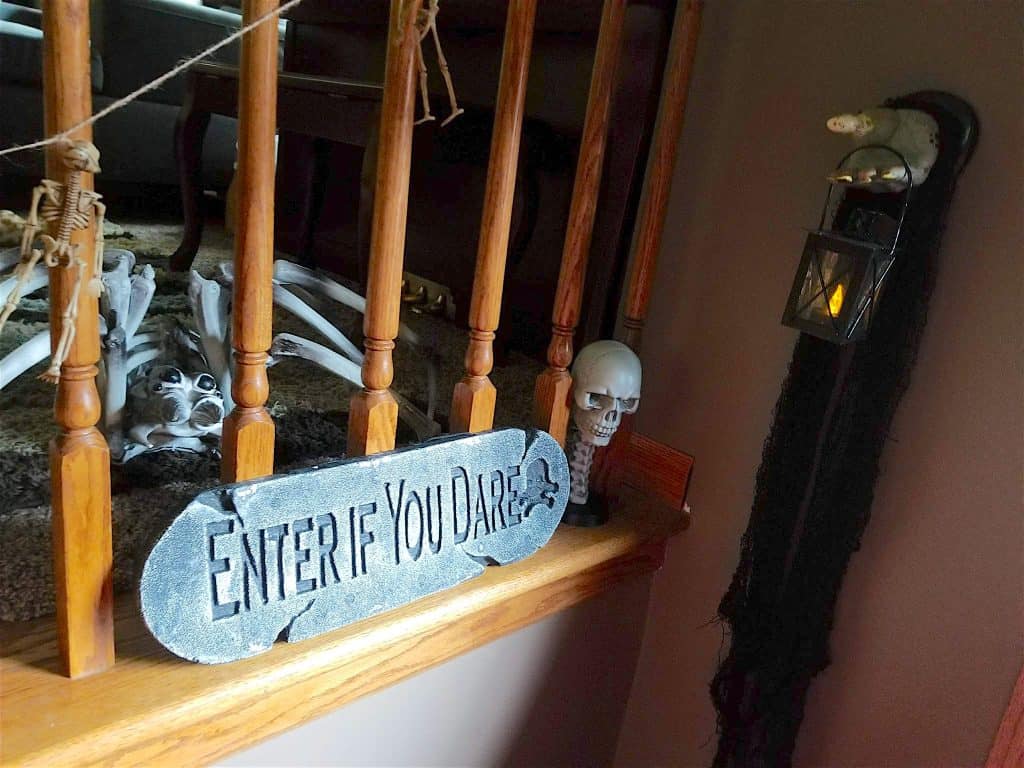 See that giant creepy spider in the back behind my stair railing? Yep – that's from Oriental Trading too and it ULTRA cool! I actually ordered it to put in a web outside by the front door but it looked so awesomely creepy by the front entrance I moved it inside instead!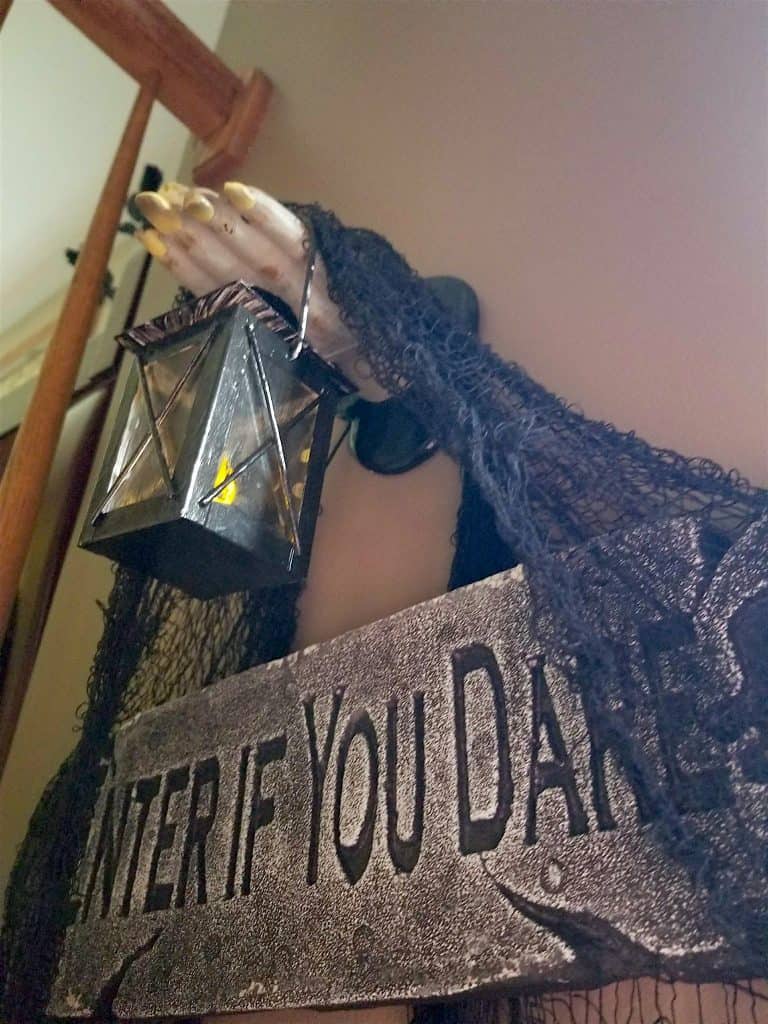 If you loved our DIY Zombie Hand Home Decor you'll love these: