Upcoming Disney Press Junket – Marvel's Doctor Strange, Finding Dory, Ben & Lauren, Mech X4
This post may contain affiliate links, view our disclosure policy for details.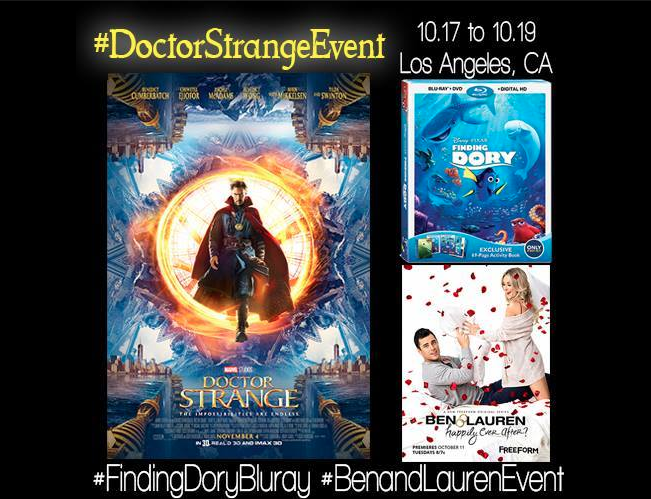 In case you missed it on Facebook I'm headed out to Los Angeles on October 17-19th for my very first Disney Press Junket covering specials for Disney, ABC & Freeform! (A special thanks to Disney for inviting me and covering all of my expenses on this trip!) And I couldn't be more excited!
Not only will I have the opportunity to meet, screen, and interview the cast of Marvel's Doctor Strange AND attend a Pumpkin Carving Party to kick off Finding Dory on Blu-ray (with master pumpkin carver Joseph Yakovetic) but I'll also be meeting up with Ben & Lauren to discuss their new reality TV show Ben & Lauren: Happily Ever After?. And don't forget I'll also be covering the MECH-X4 event for the Disney Channel! Yes – ALL of that in such a short time span! Make sure you're following me on Twitter especially for tons of live updates during that time!
Here are the hashtags we'll be using for MORE sneak peek access into these features!
#DoctorStrangeEvent
#FindingDoryBluray
#BenandLaurenEvent
#MechX4Event
Below are posters, trailers, and little tidbits about each of the events I'll be covering!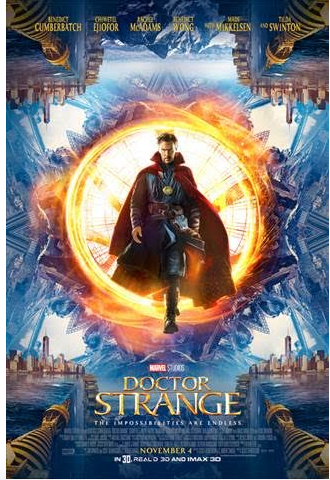 Like DOCTOR STRANGE on Facebook, Twitter, and Marvel on Instagram!
OK guys – Doctor Strange looks absolutely INCREDIBLE! If you haven't watched the trailer I have 2 for you below to catch up on. Most of you are no stranger to Marvel movies but this one definitely looks like the best one yet! It's coming out to theaters on November 4th and casts the every so popular Benedict Cumberbatch, Chiwetel Ejiofor, Rachel McAdams, Benedict Wong, Michael Stuhlbarg, Benjamin Bratt, Scott Adkins, with Mads Mikkelsen and Tilda Swinton.
Doctor Strange Synopsis:
"This is the story of world-famous neurosurgeon Dr. Stephen Strange. After a horrific car accident robs him of the use of his hands he turns to traditional medicine to help him get his life back. But when traditional medicine fails him he is forced to turn to a mysterious enclave known as Kamar-Taj looking for hope. It is there he finds himself on the front line of a battle against unseen dark forces bent on destroying our reality. Before long Strange—armed with newly acquired magical powers—is forced to choose whether to return to his life of fortune and status or leave it all behind to defend the world as the most powerful sorcerer in existence."
Marvel's Doctor Strange Official Trailer:
Marvel's Doctor Strange Featurette:
_______________________________________________
Finding Dory is coming to Digital HD on Oct. 25 and Blu-ray™ on Nov. 15!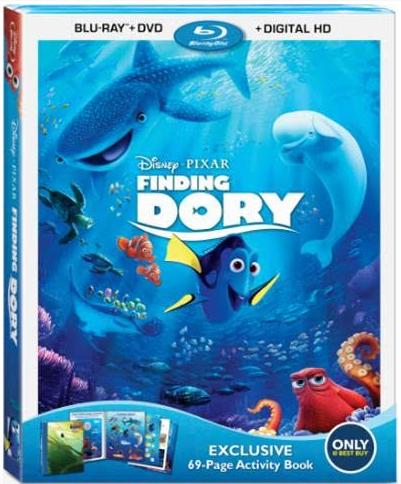 If you haven't seen Finding Dory this is one of those "kids" movies that I like just as much (or even more!) than my kids! I can hardly wait to celebrate it's release on blu-ray! Below are a TON of additional features released on the blu-ray too. While I'm in LA I'll be attending a pumpkin carving party with Joseph Yakovetic.
If you've been around our site for several years you know that my family spends a lot of time (maybe too much time?!) carving pumpkins each year. I'm talking about 6+ hours carving! Unfortunately I don't have any mad skills with power tools but then again I've never tried! I can't wait to see how this party unfolds! And while you're waiting for Finding Dory to release on Blu-ray make your own Finding Dory sandwiches for lunch and rice krispy treats here! And your kids will LOVE these free Finding Dory coloring and activity sheets to print!
Finding Dory Trailer:
Bonus features include*:
Blu-ray 3D, Blu-ray & Digital HD:
Theatrical Short: "Piper" – A hungry sandpiper hatchling ventures from her nest for the first time to dig for food by the shoreline. The only problem is that the food is buried beneath the sand where scary waves roll up onto the shore.
Marine Life Interviews (All-New Mini Short) – Meet the inhabitants of the Marine Life Institute as they remember our favorite blue tang.
The Octopus That Nearly Broke Pixar – Pixar's "Team Hank" unravels the challenges, frustrations, and rewards of bringing to life the studio's crankiest and most technically complicated character ever.
What Were We Talking About? – This piece showcases the complex routes Dory's story took as the filmmakers worked to construct a comprehensive narrative involving a main character with short-term memory loss.
Casual Carpool – What's it like to commute with the voices of Marlin, Charlie, Bailey and Hank? Join "Finding Dory" writer/director Andrew Stanton as he drives Albert Brooks, Eugene Levy, Ty Burrell and Ed O'Neill to work.
Animation & Acting – How do you create a connection between a human audience and a fish? This behind-the-scenes look behind the curtain examines the process of constructing believable performances through a unique collaboration between the director, voice actors and animators.
Creature Features – The cast of "Finding Dory" share cool facts about the creatures they voice in the film.
Deep in the Kelp – Disney Channel's Jenna Ortega guides us on a research trip to the Monterey Bay Aquarium to show how far the "Finding Dory" crew went to make Dory's world feel real.
Skating & Sketching with Jason Deamer – "Finding Dory" character art director Jason Deamer talks about how he got to Pixar, how he draws the characters in the film, and how falling off a skateboard teaches you lessons you can use in art and life.
Dory's Theme – A spirited discussion among the composer, music editor and director of "Finding Dory" about the musical elements that shape Dory's quirky and joyful theme.
Rough Day on the Reef – Sometimes computers make mistakes. Here you'll see some of the funny, creepy and just plain bizarre footage the crew encountered while making "Finding Dory."
Commentary – Director Andrew Stanton, co-director Angus MacLane and producer Lindsey Collins deliver their personal perspective on "Finding Dory."
Finding Dory Deleted Scenes (introduced by director Andrew Stanton):
Losing Nemo – While watching the stingray migration, Dory starts to follow two fish that remind her of her parents, leaving Nemo all alone.
Little Tension in Clown Town – In this alternate version of the film, Dory tries to "follow her fins" to her parents, but ends up in a strange place with even stranger fish fashion.
Dory Dumped – In this early version of the story, Dory's parents had short-term memory loss as well.
Sleep Swimming – Dory begins to talk and swim in her sleep, revealing what seem to be clues to her past.
Meeting Hank – Wandering the Marine Life Institute's elaborate pipe system, Dory happens upon the abode of Hank the cranky octopus.
The Pig – Frantically navigating the pipes of the Marine Life Institute in search of her parents, Dorycrosses paths with a terrifying cleaning device.
Starting Over – Director Andrew Stanton presents four different versions of the movie's opening scene to illustrate the filmmakers' search for the best way to introduce Dory's backstory and to connect this new film to "Finding Nemo."
Tank Gang (Digital exclusive) – After a close encounter with a squid leaves them separated fromDory, Marlin and Nemo unexpectedly meet up with the Tank Gang from "Finding Nemo," who make it their mission to get to the Marine Life Institute … by any means necessary.
Hidden Seacrets of Finding Dory (Digital exclusive) – Take a deep dive to catch secret Easter Eggs throughout the movie.  And just like Hank, they're hidden in plain sight.
Like Finding Dory on Facebook, Twitter, and on Instagram!
_____________________________________________________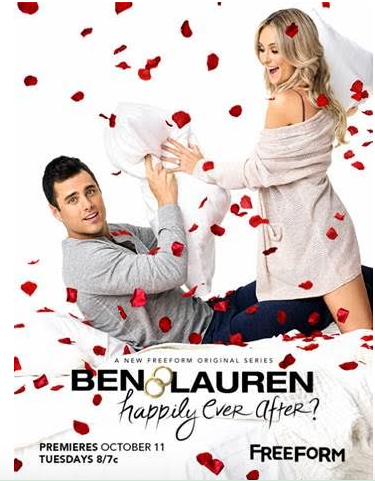 And seriously – Season 20 of the Bachelor! Wow! If you didn't watch it meet Ben Higgins and now his fiancee Lauren Bushnell have their own show – Ben & Lauren: Happily Ever After? It will be a follow up as they journey through the real world to their wedding day and beyond. We've all seen the Bachelor and know how surreal it is so this gives you more insight into their relationship and how they work together as it gets closer to their wedding. It will premiere on 10/11 at 8/7c.
___________________________________________________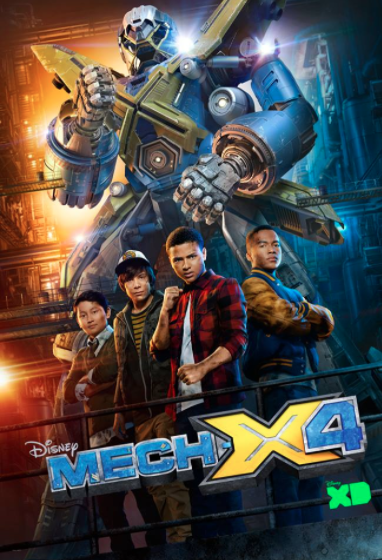 I'll also be attending a special advance screening of the exciting new live-action sci-fi adventure series by the Disney Channel – MECH-X4 which is premiering Saturday November 12th. Ryan has the extraordinary ability to control technology with his mind. When his talent mysteriously awakens a giant 150-foot robot known as MECH-X4, Ryan recruits his two best friends and older brother to help him operate MECH-X4 to defend against monsters that suddenly begin to descend upon their city. 
If you have any questions for the cast and creators let me know because we'll have some Q&A time with them!
____________________________________________
****************************************************************

AND one last thing – but the most important thing! I wanted to share with you briefly about Marvel Studios' Hero Acts campaign that YOU can help with! Marvel Studios will donate $5 (up to 1 million dollars!) to Save the Children for every fan that uploads a picture of themselves with their favorite Marvel-themed background! It literally only took me a minute or two!
How you can help:
Head over to the Marvel Studios Hero Acts site, upload your image, choose your favorite Marvel overlay. Then you canadd  directly to the Hero Acts gallery and to your other social channels using the hashtags #marvelstudios & #heroacts.