I am Albert Einstein (by Brad Meltzer) Unit Study Day 3
This post may contain affiliate links, view our disclosure policy for details.
I am Albert Einstein – UNIT Study Day 3
Everybody is a genius, but if you judge a fish by its ability to climb a tree it will live its whole life believing that it is stupid. " A. Einstein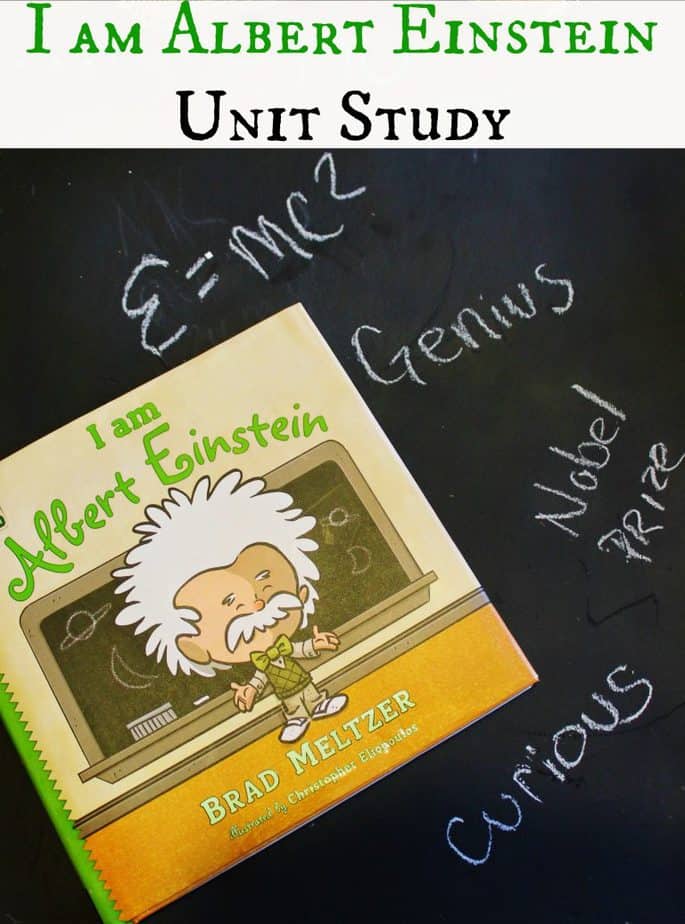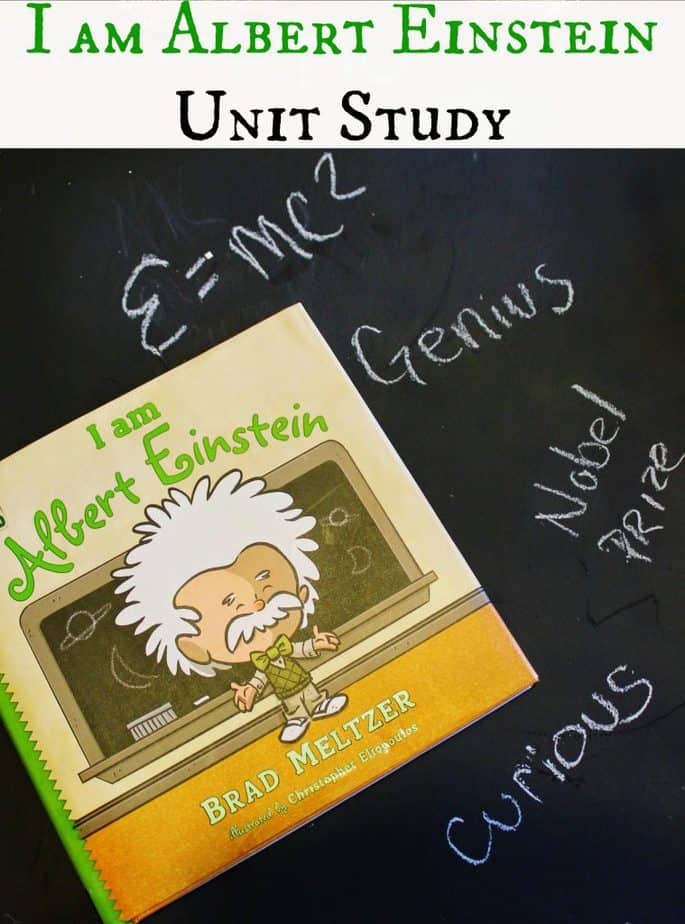 Can you believe early on that many people – including his own family – thought that Albert Einstein was weird, different, and dopey? Just because he didn't think or talk the way and at the same pace as everyone else did! But he turned out to have a brilliant mind that just worked unlike anyone else's – uniqueness is what makes us special.
This reminds us to celebrate people's individual personalities, thoughts and achievements. Today is DAY 3 of our Unit Study based on the popular children's book by Brad Meltzer – "I am Albert Einstein".
ACTIVITY: House of Cards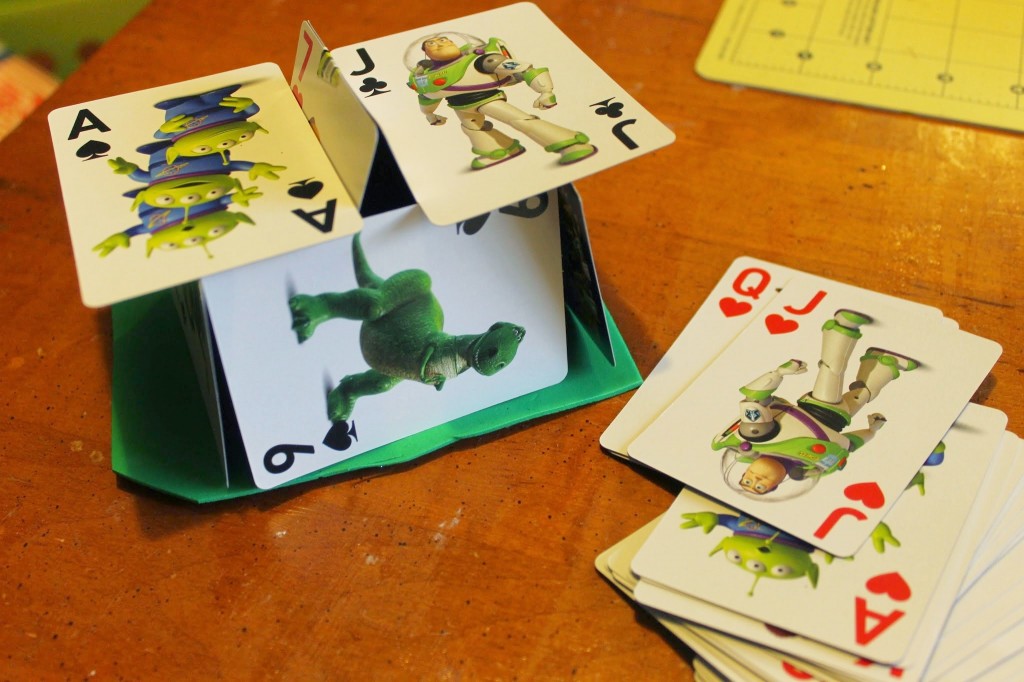 Einstein as you read liked to build houses made out of cards – as high as fourteen stories! Provide your child with a deck of cards and some assistance to build his/her own house of cards! Remember how fun (and frustrating) it was to build them when you were little?
Try to build them as high or as wide as you can go. Go straight and build up! With a steady hand and perseverance we were able to stack a few stories high. I also did have to tape the first set of cards for stability and then we were able to stack them from there.
Talk to your child about persistence, patience, and determination. Tell them that not everything comes easily but when you work hard it pays off!
CRAFT: Compass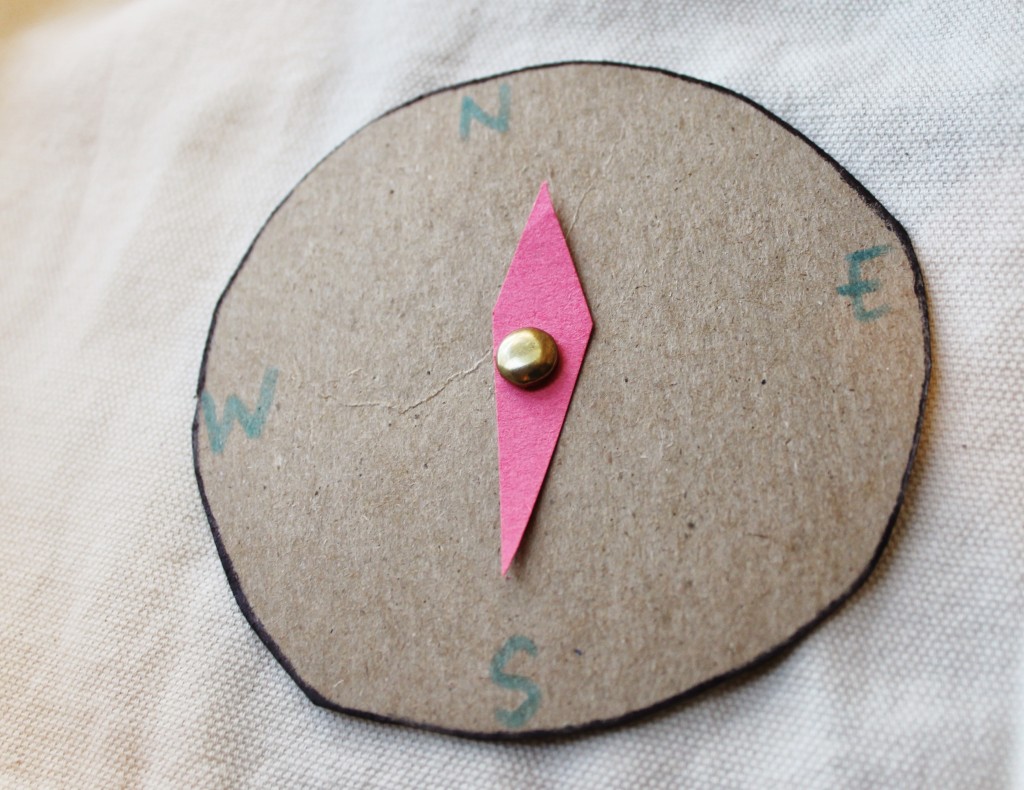 A compass was one of the things in Einstein's life that led him to question, wonder, and have an interest in the world and how it worked so it seems only fitting that we create one! You can make this as simple or as complicated as you want depending on the age of your child.
Check out a book or look online for books about cardinal directions, compass, etc. Go over these words with your child and show them how a compass works if you have a real one on hand!
Supplies needed:
cardboard

brad

marker

red construction paper

glass/cup
Directions:
Trace the large opening of a glass/cup onto cardboard then cut it out. Cut out a needle from your red construction paper or card stock
. Push the brad through the "needle" then through the center of the cardboard.
Have your child write the cardinal directions in the proper spot and show you where the needle points! If your children are a little bit older you can take them out to geocache (learn more about geocaching here) to get some real hands on experience using a compass!
SNACK: Edible Compass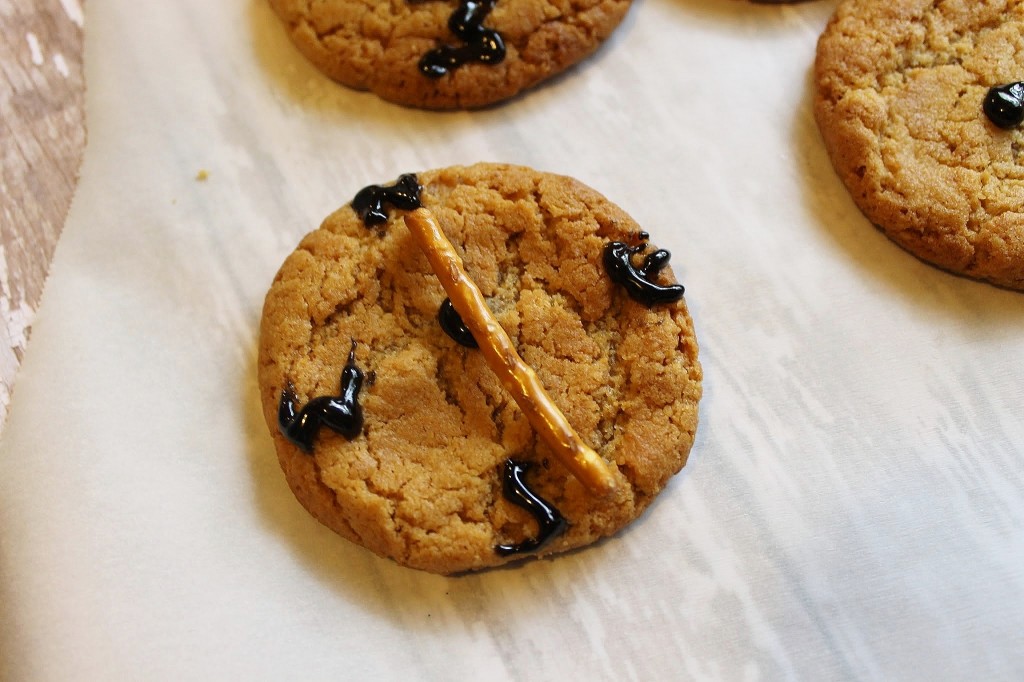 Our snack today is not only yummy but it reinforces the concept of a compass.
Supplies needed:
peanut butter cookies (or other "plain" cookie)

black writing gel

pretzel sticks
Directions:
Make sugar or peanut butter cookies from scratch or buy them premade. Use gel icing to write cardinal directions as well as a "glue" to keep the pretzel "needle" in place! Place the needle in the center of the cookie pointing due north. Enjoy your delicious treat!
Recycled Craft Albert Einstein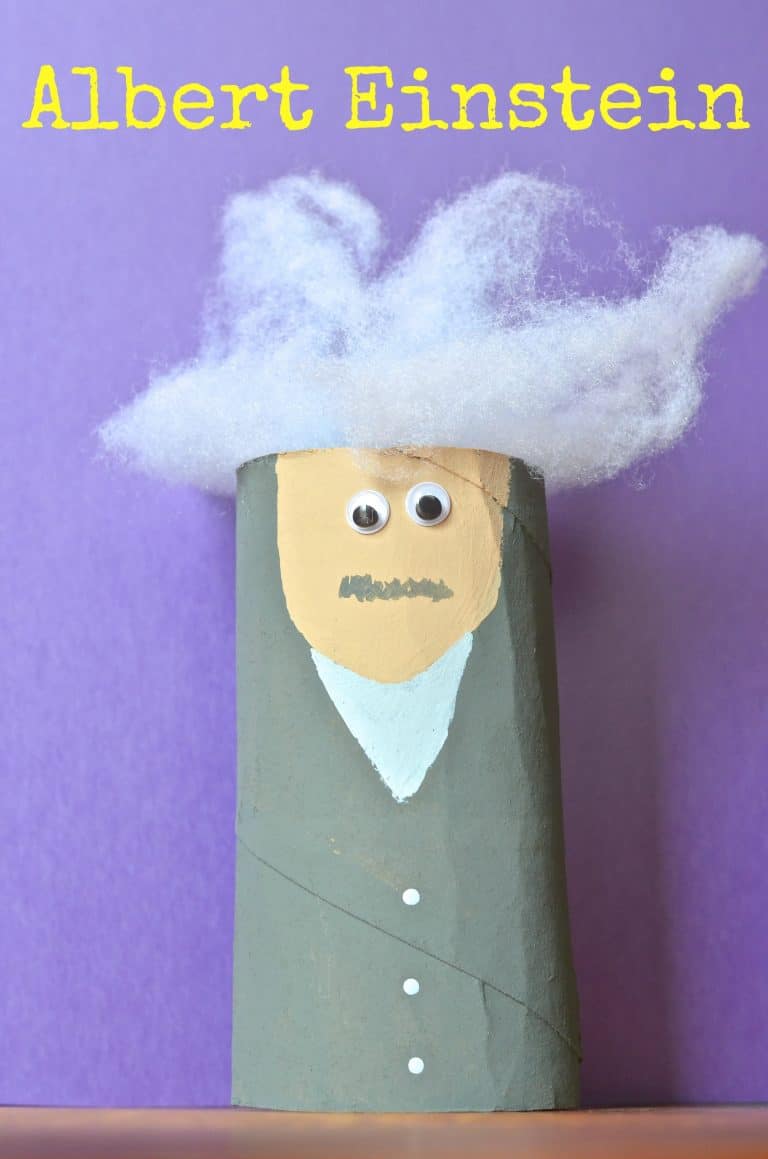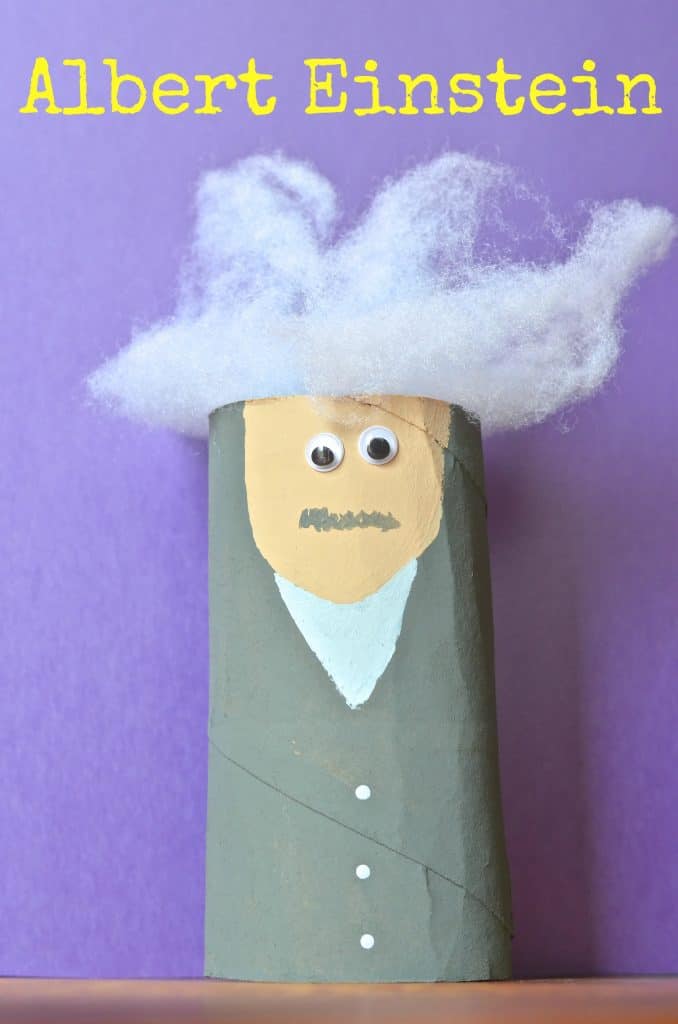 We also made this awesome "play tube" puppet of Albert Einstein out of recycled craft tubes, some paint, googly eyes and cotton batting for his crazy hair! You can use yarn too if you want and try to style it with a little starch or putty.
This is a FANTASTIC (and inexpensive!) art craft idea for ANY historical figure or famous person and goes a long way in pretend play time with the kids! They can put on a puppet show, cross time dimensions with famous historical figures or simply create an awesome visual for a book report!
Check out our "I am Albert Einstein" unit study DAYS!
DAY 1 – Invention Box, Scientific Photo Frame, & Einstein Cupcakes
DAY 2 – Einstein Themed Writing Prompt, DIY Sailboat, & a Sailboat Snack!
DAY 4 – Building Blocks, DIY Albert Einstein Figurine, & a Vegetarian Feast
DAY 5 – Gravity Drop, Einstein Color Block Artwork, & E=MC2 Snack
---
Popular Creative Arts & Crafts: