Penguin Themed Winter STEM Activities for Kids
This post may contain affiliate links, view our disclosure policy for details.
Winter lessons with penguins are a lot of fun and can be used almost half of the year if you live in a colder climate! From science lessons to arts and crafts, there are plenty of penguin themed winter STEM activities for kids to keep you busy!
Build a Fort Cooperative STEM Activity: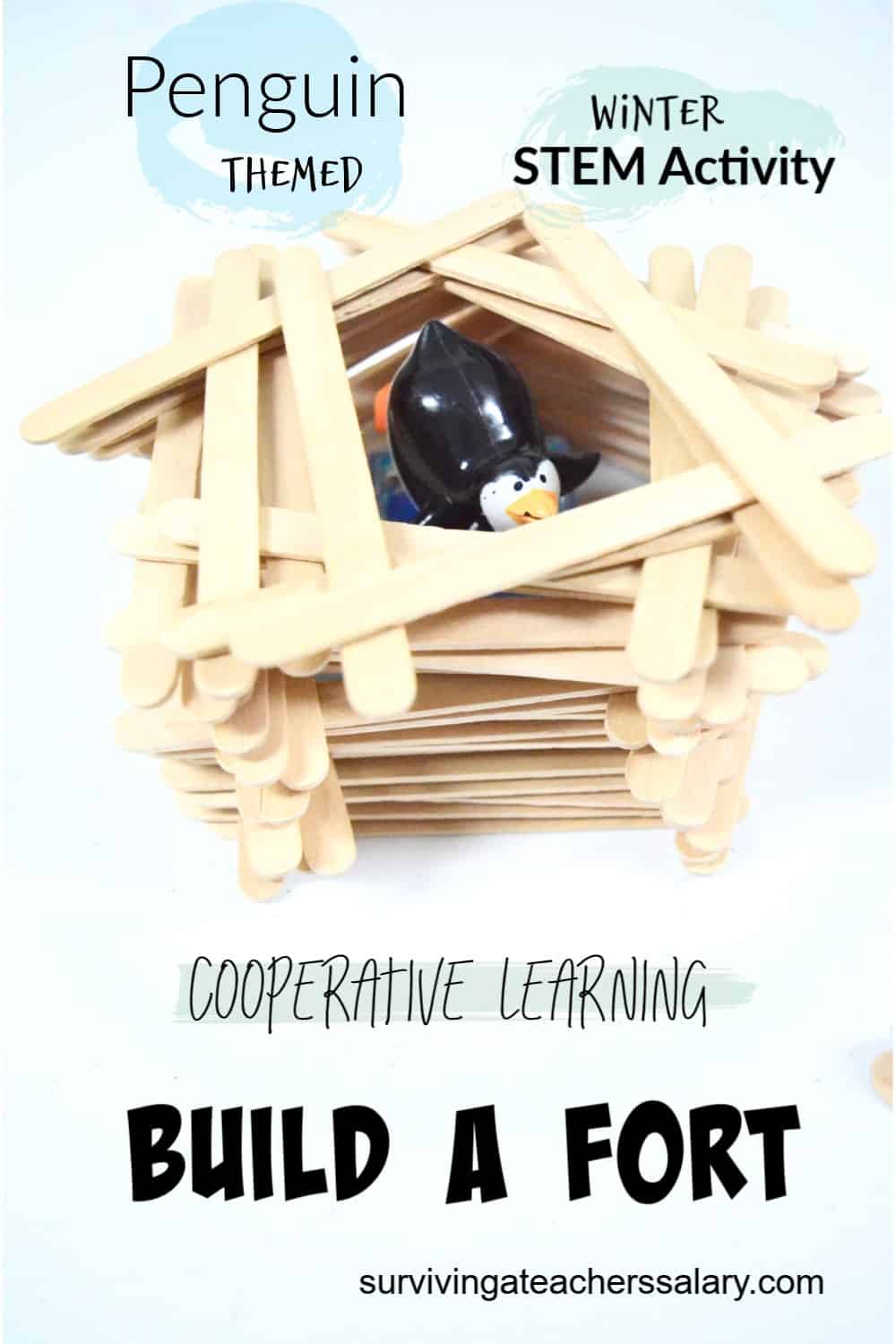 If you're looking for a less mess penguin activity you can build a penguin fort with craft sticks! It's low cost and virtually mess-less! You'll simply need a toy penguin (or one of our wine cork penguins!) and a pile of craft sticks! That's it! For a full tutorial on this cooperative project click here.
Another popular option is to build a life-sized igloo with gallon milk jugs!
Penguin Racing Obstacle Course: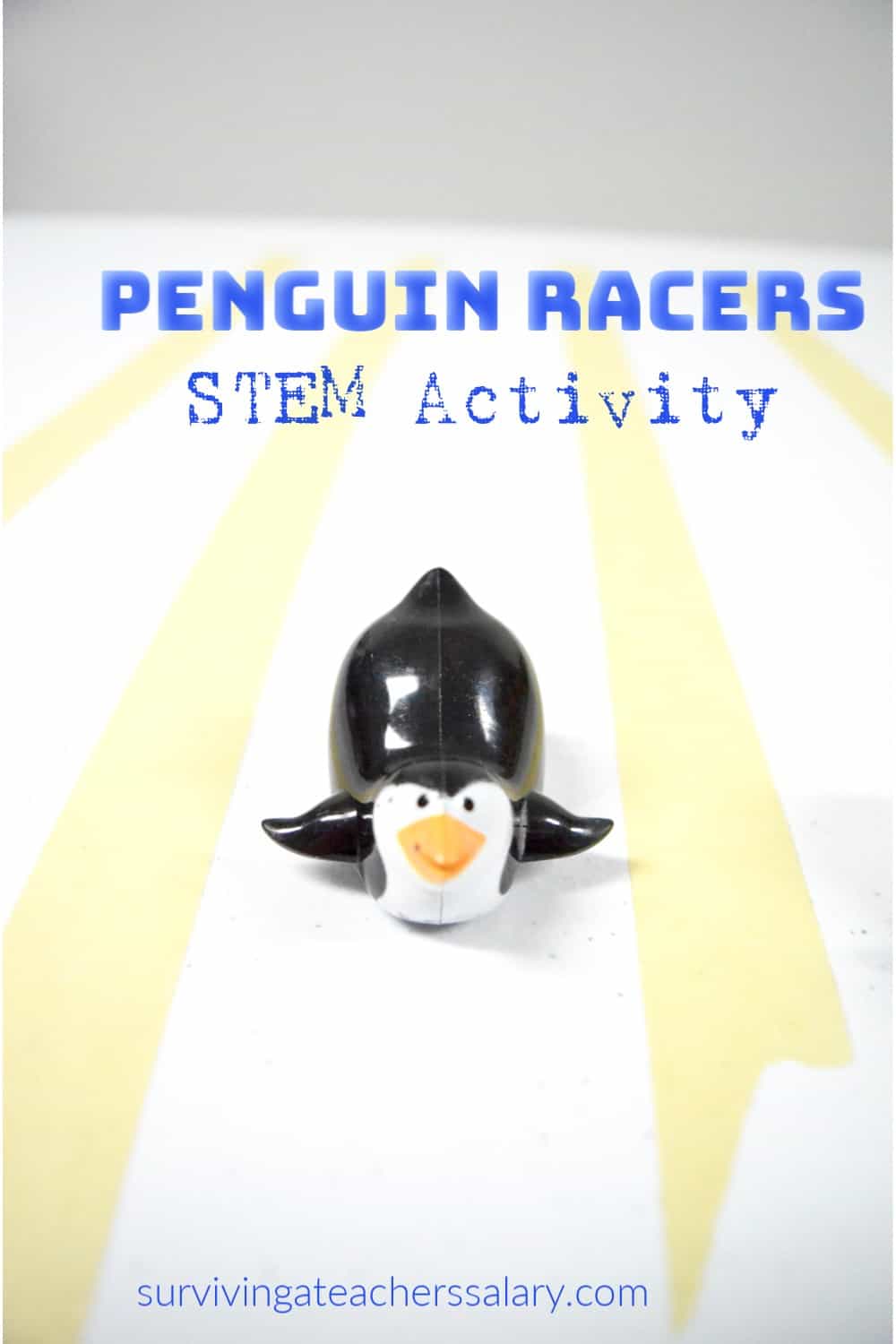 I got these awesome penguin racer toys at Oriental Trading but you can use any type of racers – even balls! Build an obstacle course for them, pull back, and let go! Here are some fun obstacle course ideas that you can try depending on the age level you are engineering with:
Masking tape maze on the floor.

Build a tunnel the penguin needs to race through.

Build an iceberg "ramp" with various declines to see how far your penguin goes!

Design objects the penguins must maneuver around.

Lay a measuring tape all the way out and measure the distance your racers travel.

Time it! Grab a stopwatch and see how long it takes your penguins to maneuver its obstacle.
Graph a Penguin's Habitat Temperature with Art Sand: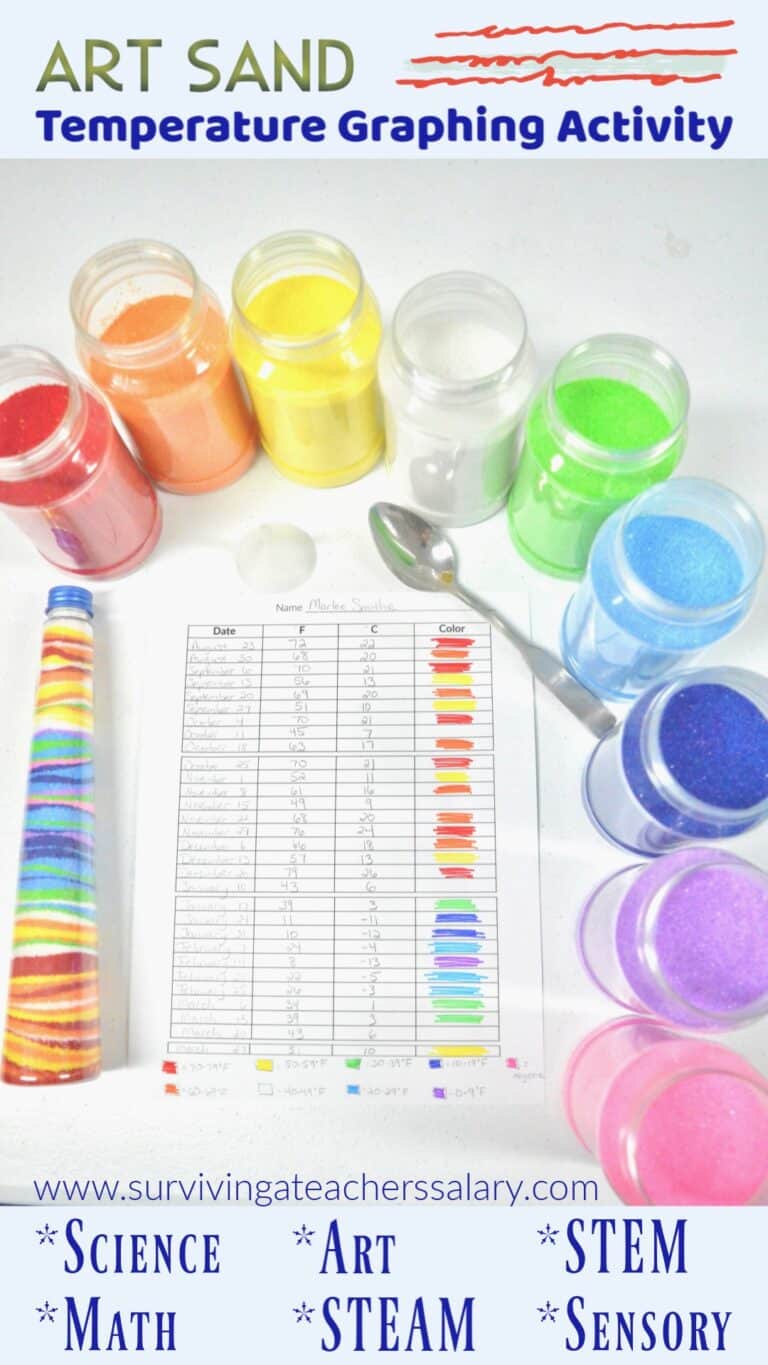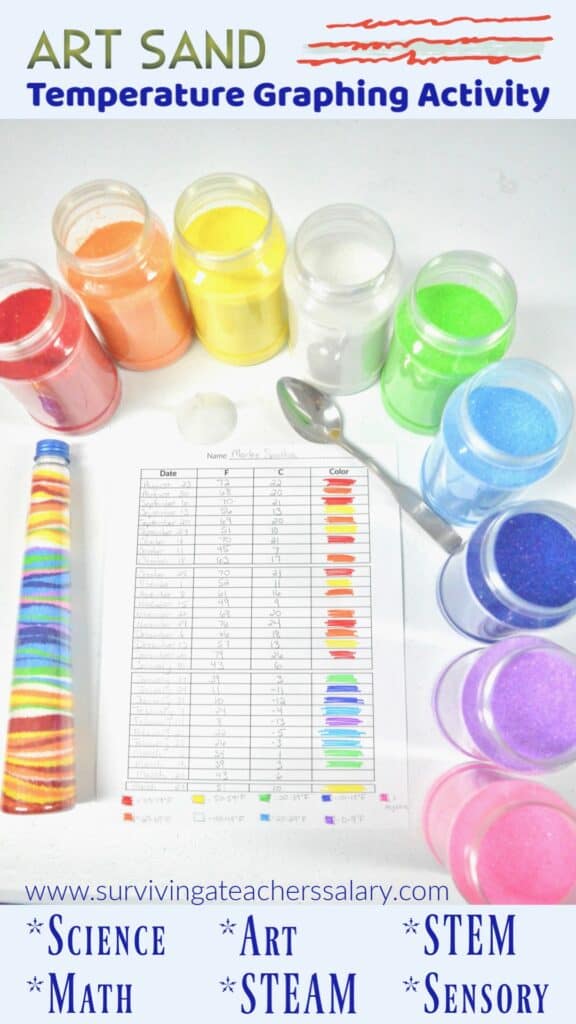 Use our free temperature graphing activity to visualize the temperatures found in a penguin's habitat! This is a fantastic way to apply math skills while exploring habitats and showcasing your art! Each color of sand represents a specific range of temperatures.
In just one bottle you'll be able to see the varying temperatures in a penguin's habitat at a glance!
Build a Penguin Catapult STEM Activity:
Design various sized icebergs out of cardboard and paint white.

Launch your penguins over icebergs!
This can provide a lot of different STEM lessons including physics, mass/density, angles, and more! You can even set up a Rube Goldberg machine to trigger the catapult!
Penguin themed Games:
Penguin themed Books for Kids:
Recommended Penguin School Products:
Other Penguin STEAM Activities for Kids: