Make Your Own Penguin Nesting Doll Craft Tutorial
This post may contain affiliate links, view our disclosure policy for details.
Penguins pretty much take over our school hallway and classroom lessons each winter season and I'm already gearing up for a penguin filled hallway! This Penguin Nesting Doll craft is pretty much the ultimate activity for our kids each year!
I LOVE how excited the kids get and even my own kids, who are now 9 and 7 years old, can rattle off the various species of penguins and many facts about each one.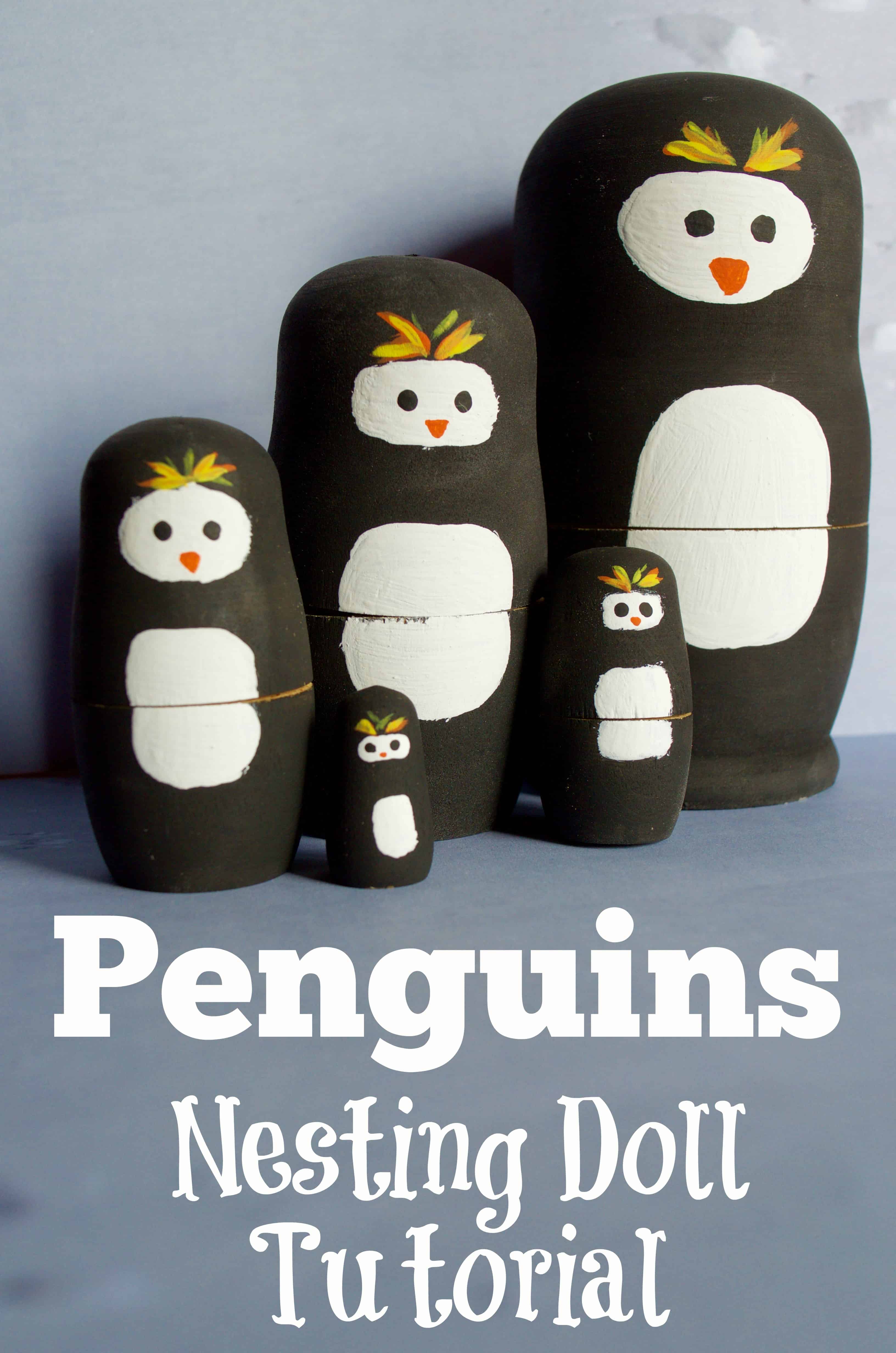 They remember fondly the fun igloo created in their kindergarten class and even their paper mache penguins they made! I LOVE making my own custom nesting dolls so I knew I HAD to make a set of rockhopper penguin nesting dolls – my son's favorite species!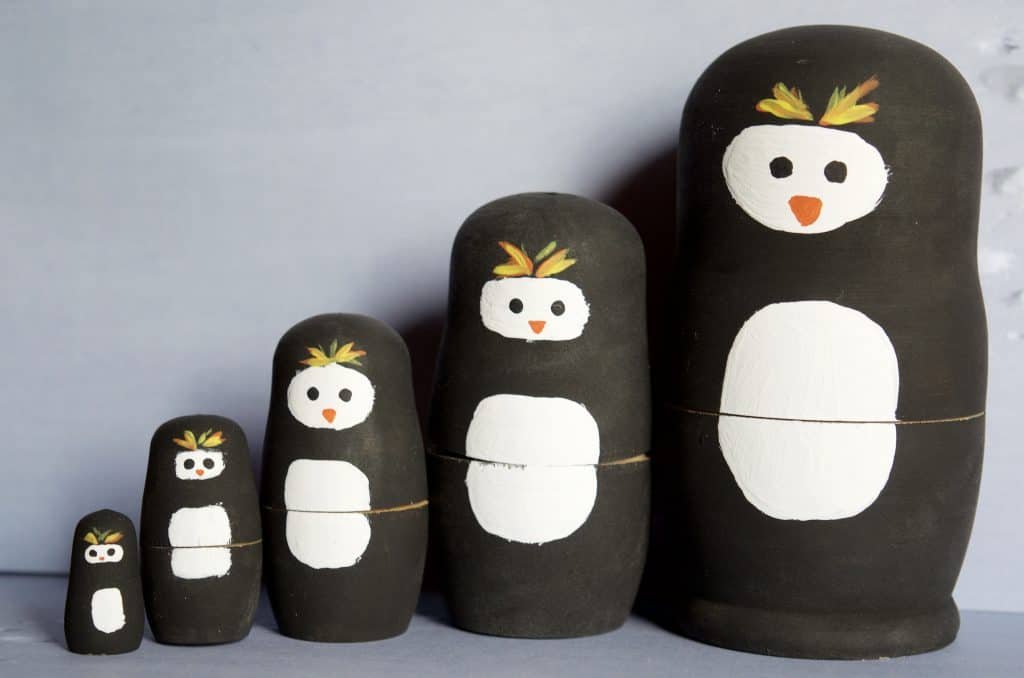 Rockhopper Penguin Nesting Dolls Materials:
Blank Wooden Nesting Dolls (I bought mine on Amazon here.)

Acrylic Paint: black, white, orange, yellow

Paint brush(es)

Optional – acrylic sealer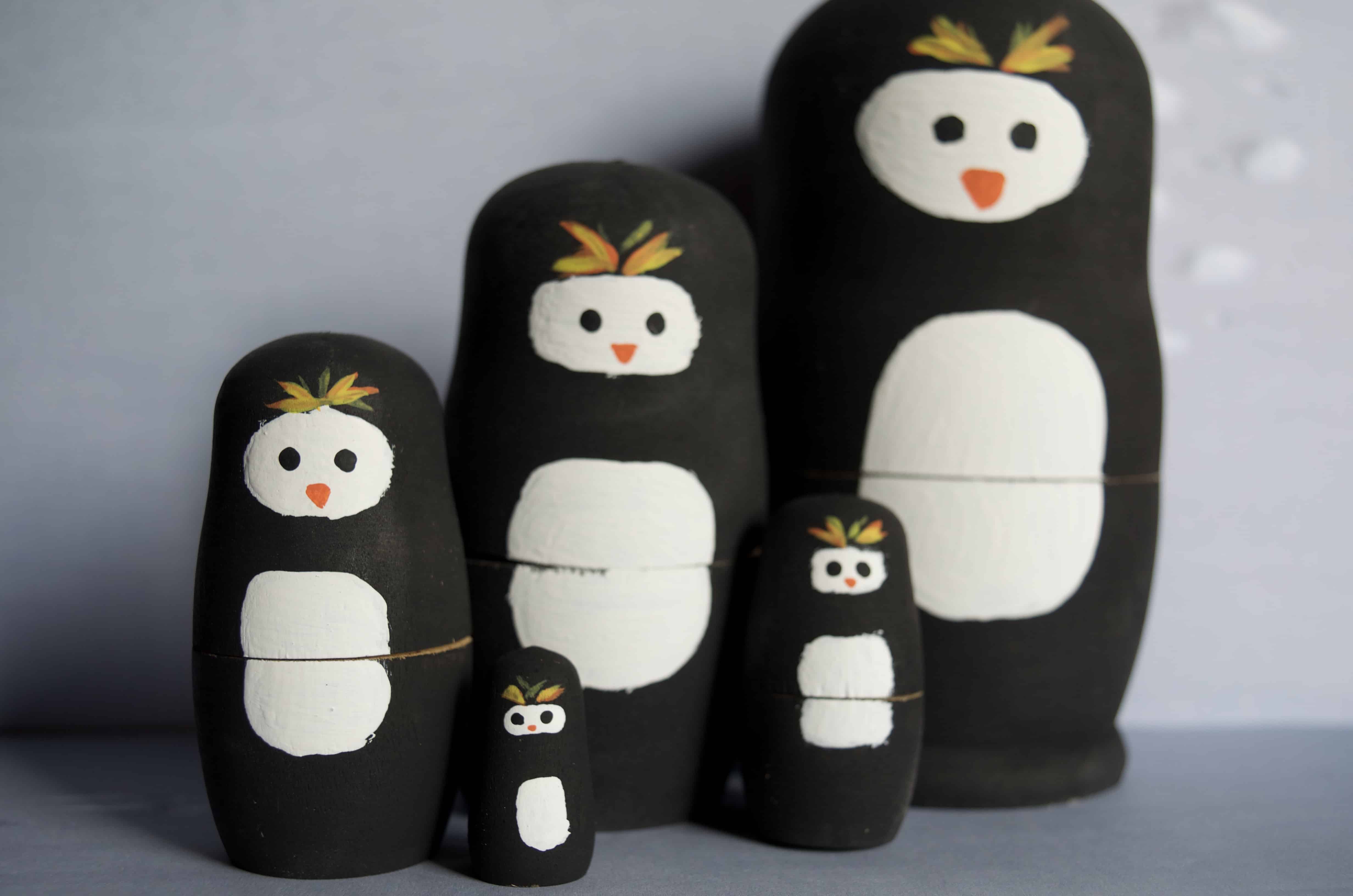 Rockhopper Penguin Nesting Dolls Directions:
Make sure that all of your blank wooden nesting dolls fit together nicely. If you look very closely at my photos you'll notice that some of the wooden nesting dolls don't close together perfectly. I didn't take the time I should have to sand the down the tight ones! You don't have to do this step of course but if kids will play with it it just makes life easier!

Paint all of your nesting dolls black. Let dry.

Paint white ovals for bellies on the mid-lower front of the nesting doll.

Paint white ovals for the face of the penguins towards the top of the top piece.

With a thin paint brush alternating in the yellow and orange paint carefully swipe your brush to the sides above the "face" to create the colorful feather tuft. Refer to any of the photos for ideas.

Dip the END of your paint brush into the black paint and dab on two black eyes.

Lastly paint a small orange upside down triangle shape for the penguin's beak.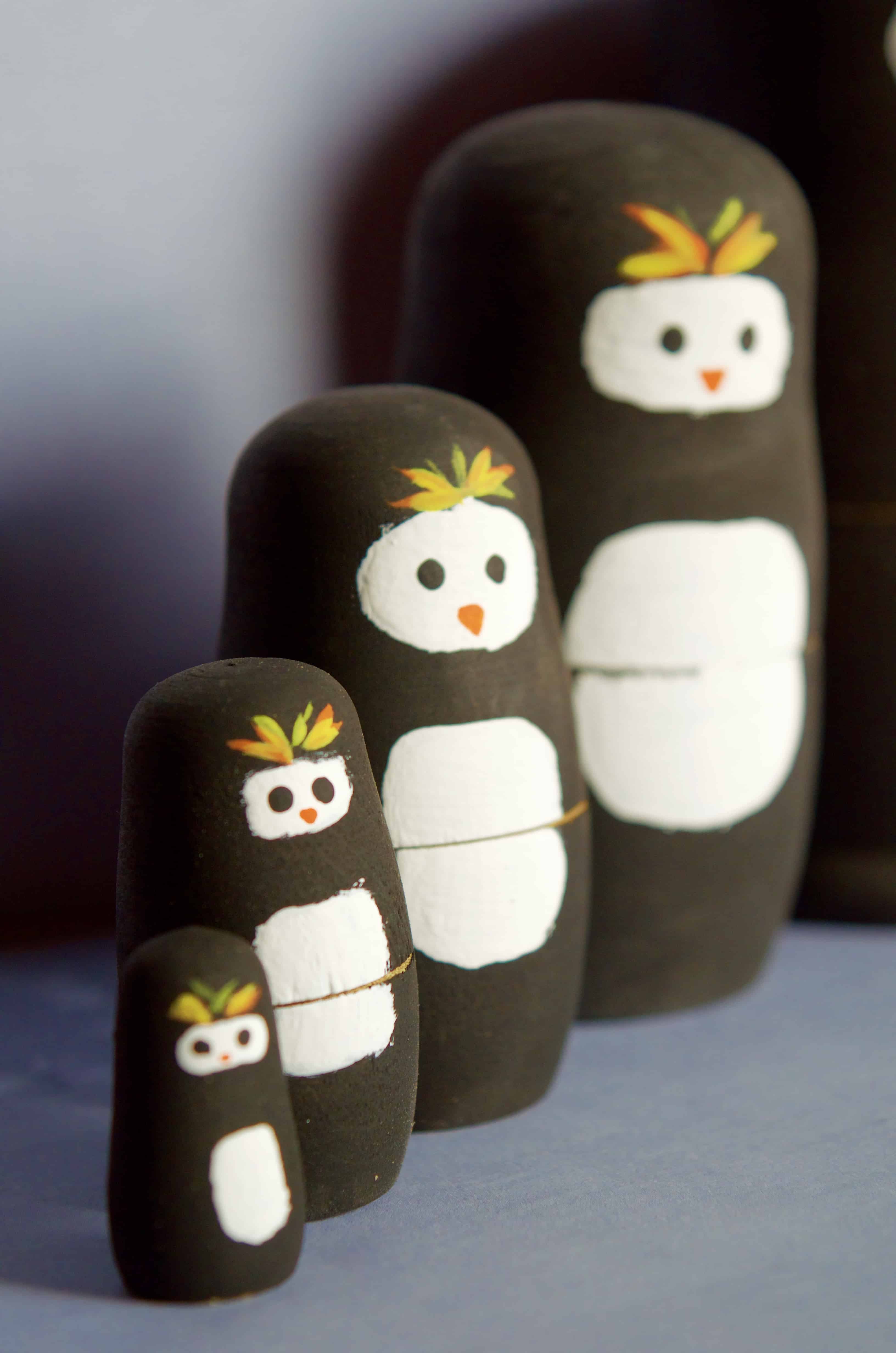 Optional – You can use acrylic sealer if you'd like to but be mindful of accidentally sealing the penguins together!
Aren't these penguins fun?! If you are looking for an entire class project these would be great to let each student paint on one penguin and then use as a fundraiser, donate to a child in need, or to allow the students to use during center time!