DIY Word Family Ladder Center Activity Classroom Hack
This post may contain affiliate links, view our disclosure policy for details.

There are SO many incredibly creative ways to learn and practice Word Families – this DIY Word Family Ladder is just another great classroom hack for school & home! (Check out our DIY Word Family Booklet that's easy to make and use!) If you're working on reading and sight words I HIGHLY recommend The Reading Game – it's one of my absolute favorites and leaves the kids feeling proud of themselves.
DIY Word Family Ladder Materials:
*Construction Paper
*Ruler
*Sharpie
*Letter Manipulatives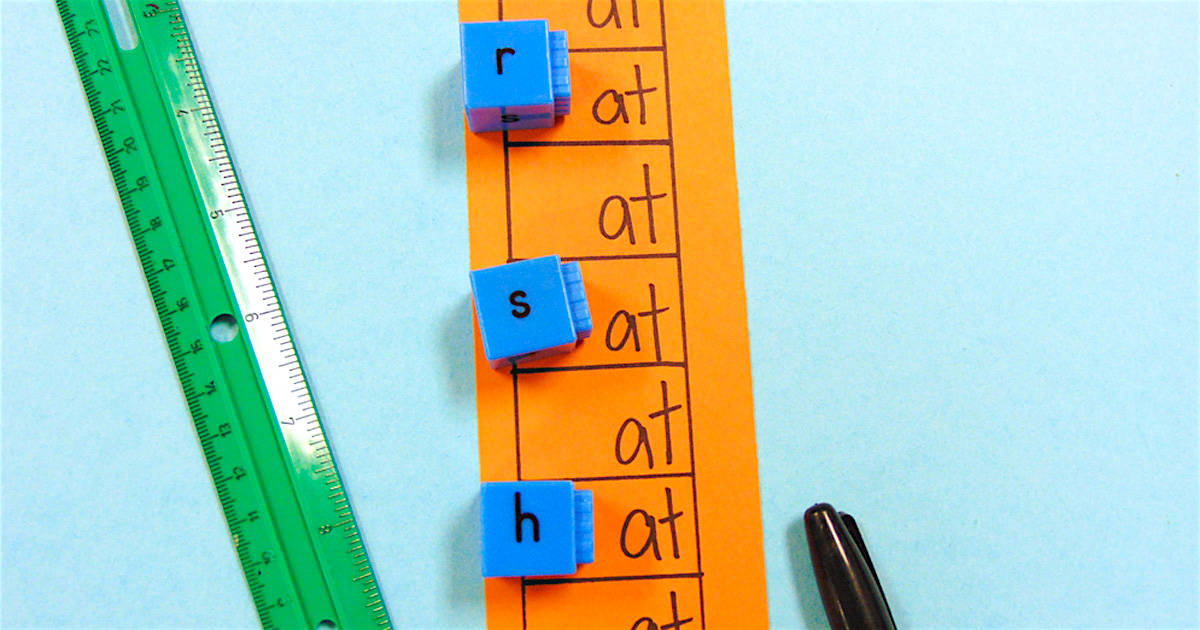 Teach word families with these easy DIY word ladders! Grab some strips of scrap construction or printer paper. Color doesn't matter unless you are color coding for writing purposes.
Using a Sharpie permanent marker
, make a ladder. Make sure to give yourself plenty of space in between the ladder steps for large letters. You can choose to have your child write the letters in the ladder for extra writing practice if desired.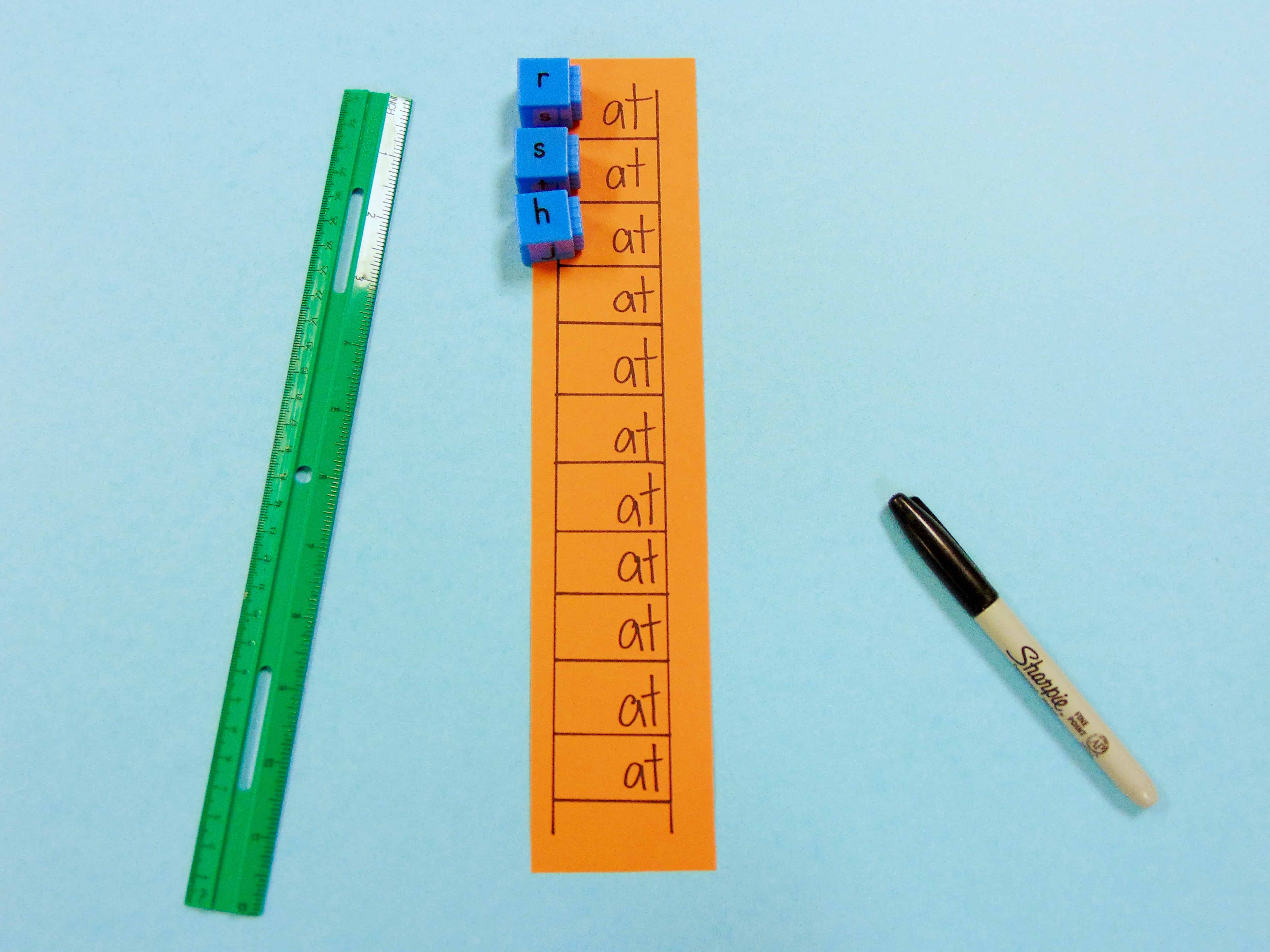 I recommend laminating these for durability in a classroom setting or if you'd like to save them to use with multiple children. I just use a simple $15 laminator
that I purchased for my home projects. Use small letter manipulatives
to mix and match. There are quite a few ways you to do this. Write a letter on the side of LEGOs, plastic counting blocks, etc.
This activity can build fine motor skills, and can work well for kindergarten centers, quiet time, or just general hands-on literacy!
To extend the activity:
Use the activity to sound out nonsense words "lat" "nat" "wat," and to distinguish them from real words, like "cat" "hat" "rat" and "mat." Practice writing out these variations on paper or tracing them using play-doh
or shaving cream!