3D Printing Models for Your Classroom – STEM & Tech in School
This post may contain affiliate links, view our disclosure policy for details.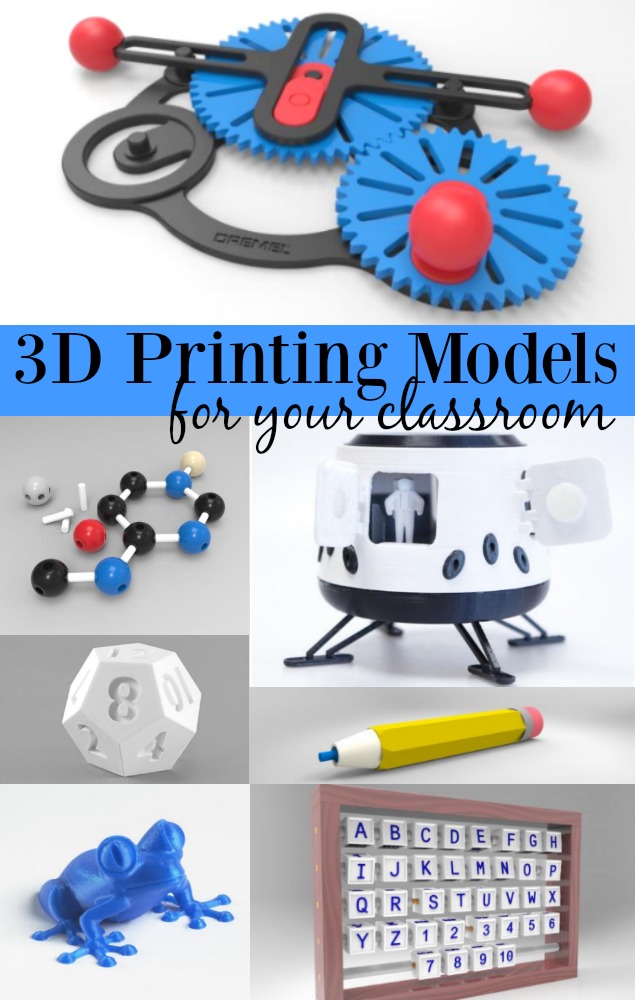 I've had several people write and ask me about 3D printing, how to acquire a 3D printer for their classroom, and resources for printing in the classroom. I am SO excited to share with you that I have partnered with Dremel Education to cover ALL of these topics AND MORE over the next year! I'll even be able to use their 3D40 Idea Builder Printer that they are sending me to help design specific collections just for my readers so we have some exciting things ahead! Dremel has put together a great selection of lesson plans as part of their Dream Team to pair with their 3D40 Idea Builder Printer, but I wanted to put even MORE resources in one place for you!
Design your OWN creations (for FREE!) in TinkerCAD (the Chaos Core Tech vlogger has incredible video tutorials for TinkerCAD), download a ton of (free!) .STL files for 3D printing directly from the Dremel 3D Model Library, or scroll through our categories below for files to print specifically geared for teachers, classrooms, and homeschoolers! I have spent more than 7 hours searching and creating this list for you so I hope it is helpful! If you have a 3D model you like in your classroom send me the link and I'll add it in below!
TIP: Use Control + F (or Command + F on Mac) to search via a search bar. 
History, 
Geography & Landmarks, & 
Politics

American Flag Puzzle
DaVinci Catapult
Political Party Placards
Rubber Band Powered Cannon
Angular Vase
Aztec Temple
Aztec & Mayan Structures
Hieroglyphics Cartouche
Native American Homes
Brandenburg Gate
World Map
Castle
Mount Rushmore (add a face)
Ancient Landmarks Collection (Tower of Pisa, Parthenon, Stonehenge, etc.)
Canoe (my creation!)
Union Railroad Railspike 
Space

Canadarm Robot Arm (movable)
Modular Mars Habitat 
Interplanetary Rocket
Whiteboard Solar System
Moon Phases
Constellations
Math

Modular Coin Organizer
Coin Sorter
Domino Set
4 Sided Dice
6 Sided Dice
8 Sided Dice
10 Sided Dice
12 Sided Dice
20 Sided Dice
Piggy Bank
Rubik's Cube
Mechanical Counter (advanced)
Modular Protractor
Fraction Pie
STEM & Physics

Gears Assembly (movable)
Planetary Gears
Crane (movable)
Hand Crank Fan
Impossible Bearings
Impossible Bearings Mini
Turbo Fan Engine
DaVinci Catapult
Rubber band Catapult (for ping pong balls)
Rubber Band Powered Car
Rubber Band Powered Cannon
Geared Car
Combustion Engine
Marble Maze (9 obstacles/tracks)
Cogs Gears Set (motor) 
Physics: Flight
B52 Flying Glider (powered by a rubber band)
B2 Stealth Bomber (powered by a rubber band)
F22 Flying Glider (powered by a rubber band)
WW2 Airplane Glider 
Science, Anatomy, & Animals/Nature

Molecule Builder Set
Human Skeleton Model
Heart
Assorted Sea Shells
Frog
Playtpus
Shark
Endangered Species Collection (tigers, pandas, whales, rhinos, etc.)
Pumpkin
Mini Tree Branch, Tree Top, Tree Bottom (snaps together)
Polar Bear Puppet
Reindeer Puppet
Moon Phases
Fossils
Plant & Animal Cells & Model Set 2
Animal Cell (interactive)
Ocean Floor Model
Butterfly Life Cycle
Butterfly Earth Day Planter Pot (my creation!)
Puzzles & Games

American Flag Puzzle
T-Rex Puzzle
Domino Set
Chess Set
Tic Tac Toe
Peg Jump Game
Language & Literacy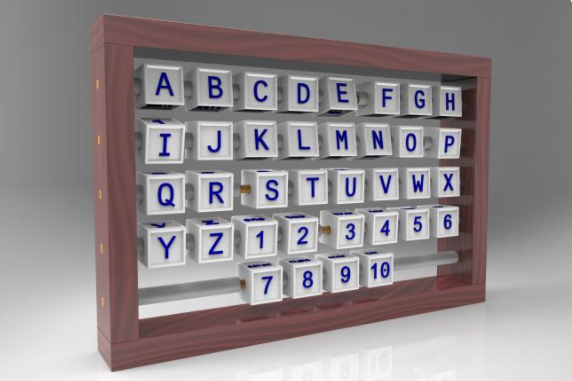 Alphabeticus (interactive)
Letter Matching Tiles
Braille 3D Prints 
Classroom Gadgets & Organizers

Earbud Holder
Giant Whiteboard Pencil (dry erase marker holder)
Hex Cut Organizer (pencil holder)
Soccer Ball Pencil Holder
Organizer Mug (pencil holder) 
Customizable Luggage Tag (create tags & passes)
Cable Holder
Modular Soap Dish
Frog Pencil Topper
Gold Bar Door Stopper
Wedge Door Stopper
Tablet Stand
Tablet Stand 2
Tablet Stand 3 (Puzzle Pieces) 
USB Holder
SD Card Holder
Puzzle Piece Key Hook
Block Calendar
Bathroom Pass (my creation!)
Classroom Manipulatives & Sensory Bins

Assorted Sea Shells
Hearts (counters)
Flowers (counters)
Buttons (counters & crafts)
House (simple)
House (architecture) 
Pumpkin
School Bus (counters)
Various School Designs 
Art Class
Based on Books
People & Culture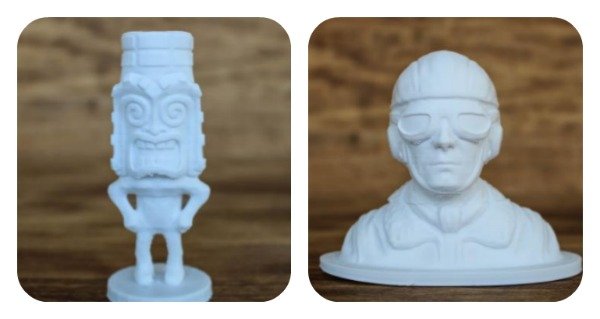 Mad Scientist
Barn Stormer Pilot
Astronaut
Tiki God of Happiness
Tiki God of Money
Tiki God of Peace
Tiki Long Life
Small Dreidel Spinner & Pin
Large Dreidel Spinner & Pin
Holidays & Seasonal

Ornament Ball 1 (plain)
Ornament Ball 2 (with star design)
Ornament Ball 3 (with waves/ripples)
Ornament Ball 4 (plain)
Ornament 2D Snowman 1
Ornament 3D Snowman 1
Ornament 2D Christmas Tree
Small Dreidel Spinner & Pin
Large Dreidel Spinner & Pin
Pumpkin
Reindeer Puppet
Santa Puppet
Snowflake Small
Snowflake Medium
Snowflake Large
Check out our other 3D Printing Posts: