Make a Victorian Bottle Craft
This post may contain affiliate links, view our disclosure policy for details.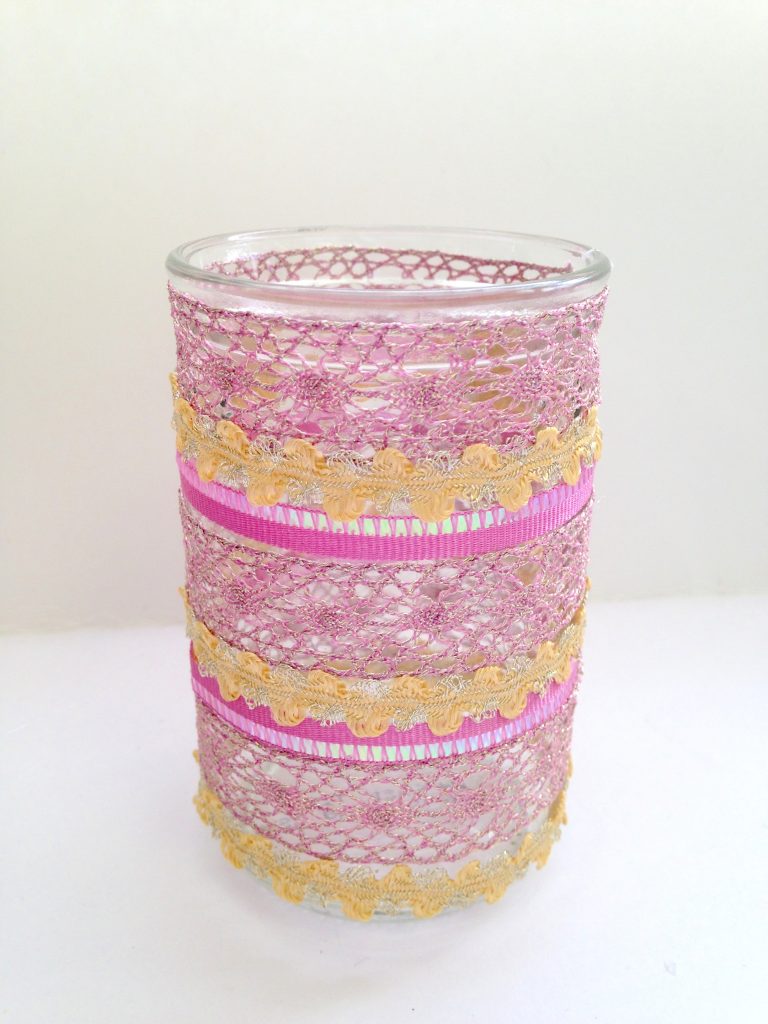 History was always a struggle for my as a child to enjoy in school so I absolutely LOVE history themed crafts and activities for kids to not only get them hands on in their learning but also to make history come alive a little bit more for them! This Victorian Bottle craft for kids is very simple and makes a beautiful decoration your kids can use to hold pencils and toys in! You can pair it up with lessons on the Victorian era or simply just make it as a craft or Mother's Day gift! If you have older kids you can use a glass mason jar, bottle, or craft store glass bottle. If you're wanting to go more frugal or have a younger child that might break the glass you can definitely use an old soda bottle, salad dressing bottle, etc.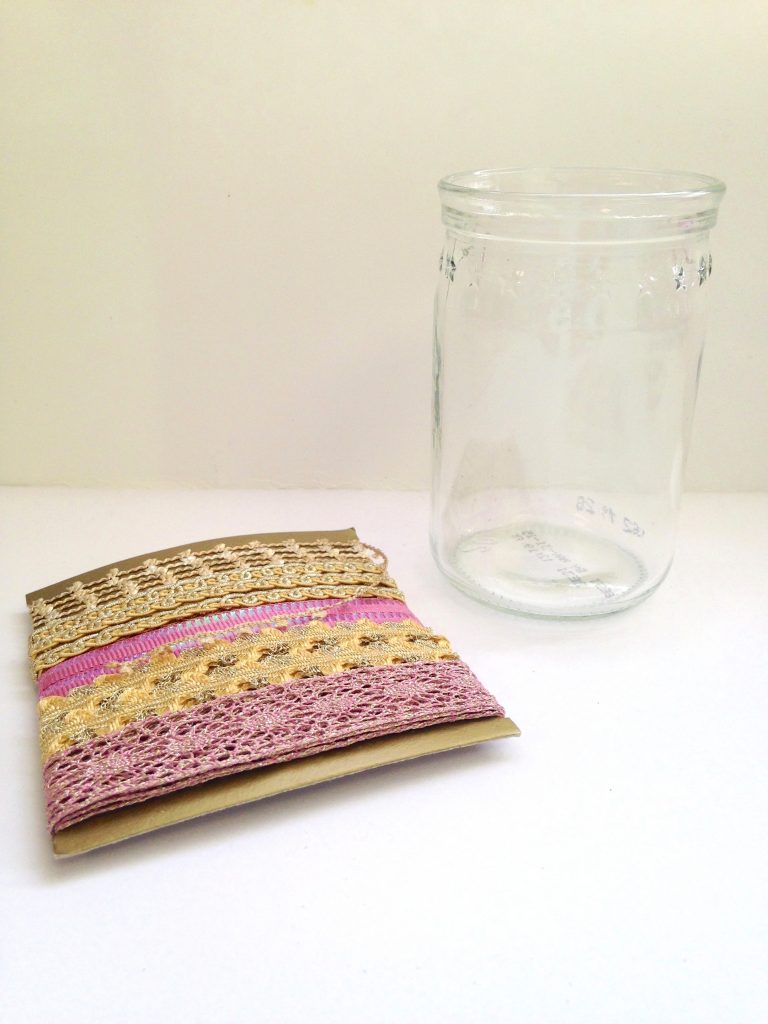 On the table set out your jar or bottle, and a small pile of lace, buttons, small pebbles, fabric, ribbon, and/or broken costume jewelry. You can even add in small pieces of colored tissue paper! Have the child pick the materials they would like to decorate their bottle with and help them use a hot glue gun to add on their decor! This would be a beautiful activity to go with a lesson on drying flowers too!
Here are two other awesome recycled crafts that I found online that I'm in love with that you can squeeze into a Victorian lesson!