Igloo Made out of Gallon Jugs Pictures
This post may contain affiliate links, view our disclosure policy for details.
If you're  a teacher you've probably seen or heard of the gigantic igloos made out of plastic milk jugs. I was so excited to find out that our kindergarten teacher does this every year with her students…because this year, my son was in her class!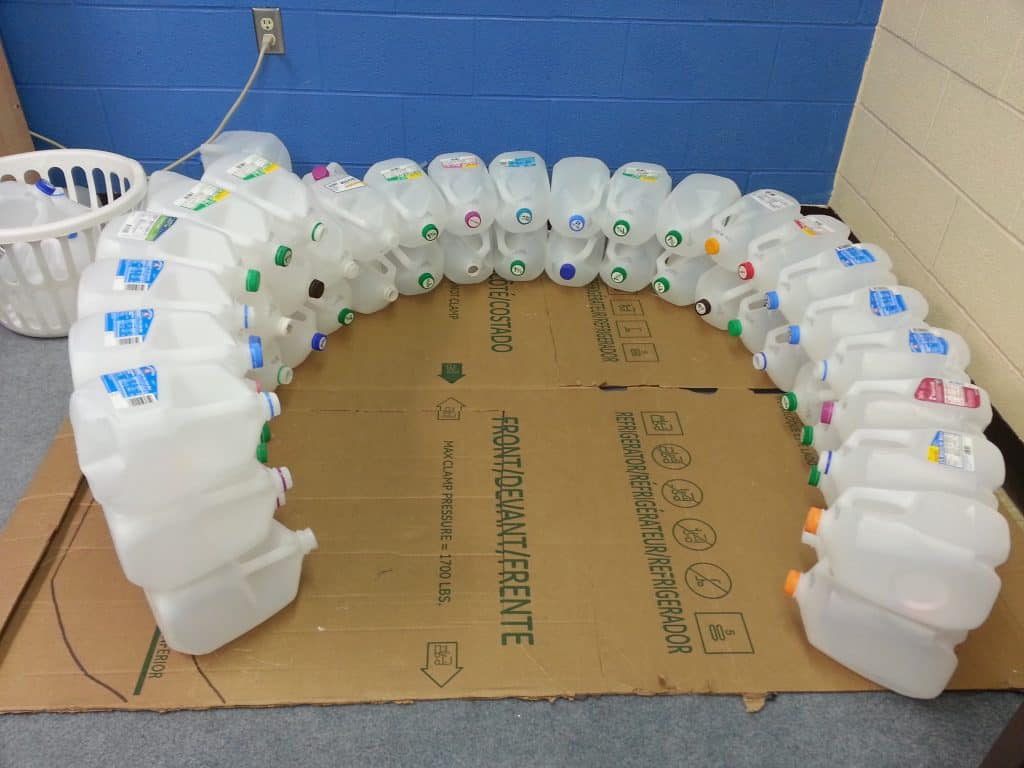 She collected about 270 milk jugs and connected them using a bit of hot glue.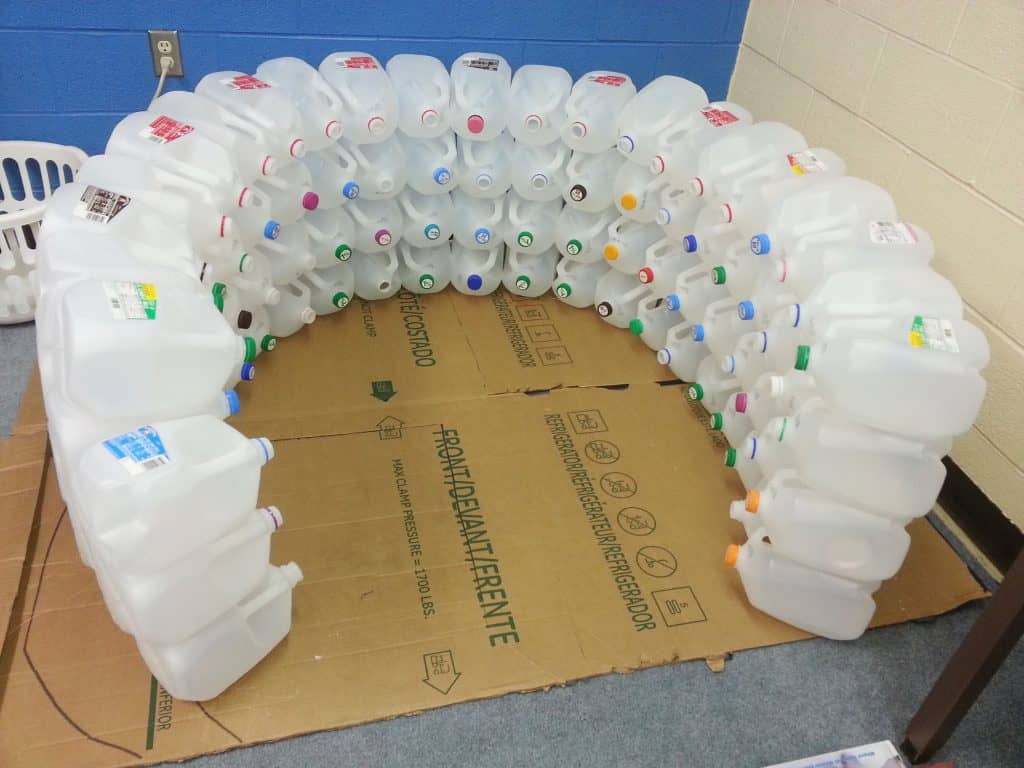 Just keep building on the layers! My son believed that an Inuit was sneaking into our school every night and adding more layers onto the igloo. Not kidding! He spent the first weekend crying because we wouldn't let him spend the night in his classroom so that he could catch the Inuit in action!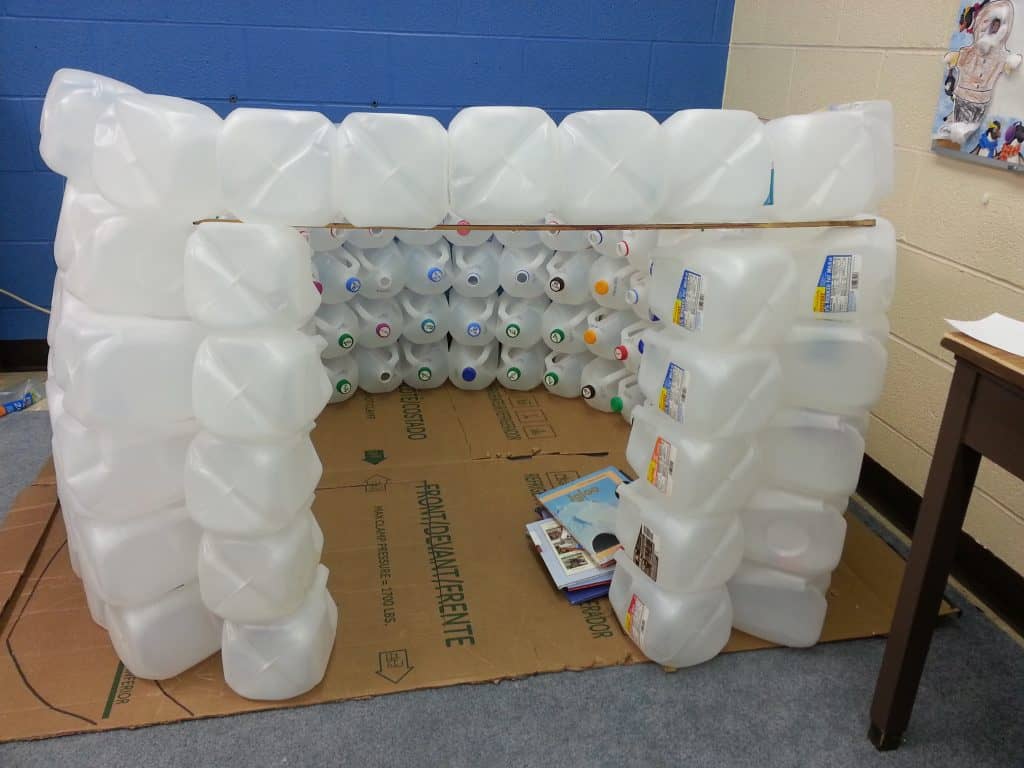 When you are getting ready to cover the top of the entry way you can use a strip of cardboard or a yard stick!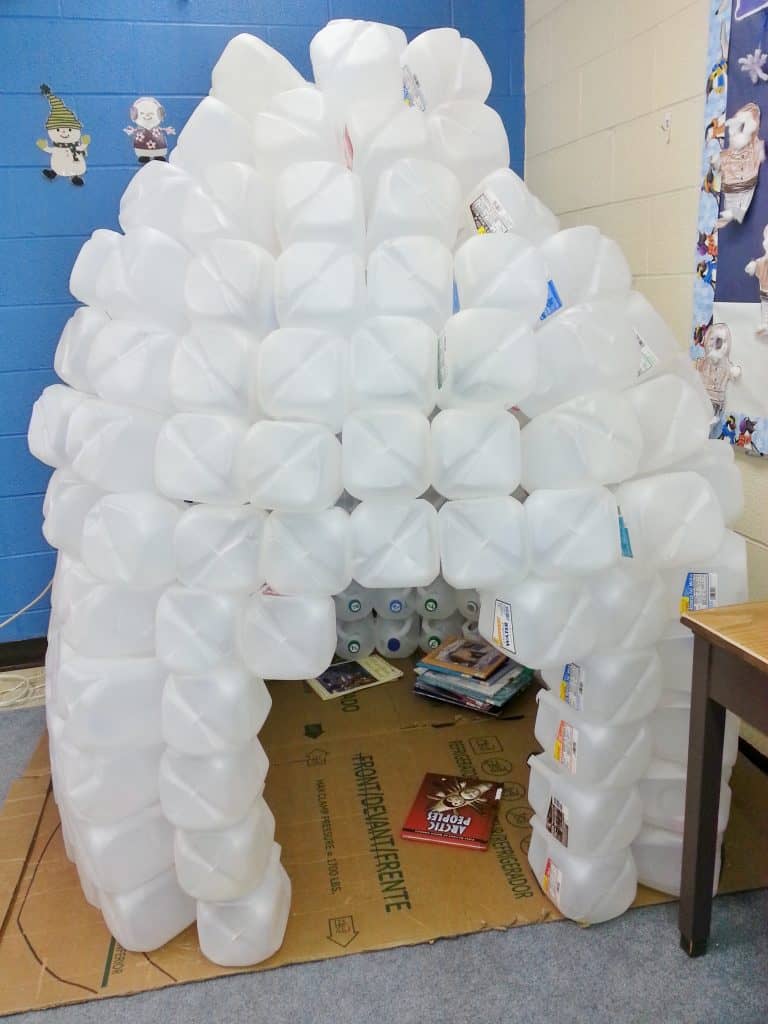 Just keep piling them high!! This is now the kindergarten reading corner! Not sure what to do with all of those gallon jugs after you're done with your igloo? Hand each student a jug, head out on a nature hike, and create a twig birdhouse to take home!
Here's my collection of Penguin Classroom decor & printables for you too!
(FREE!) Printable Penguin Letter Template & Gift Tags
Penguin Ice Fishing Model Magic Craft Idea
Penguin Species Classroom Wall Decor
Penguin Classroom Writing Project