DIY Marble Mugs Tutorial – Handmade Gift
This post may contain affiliate links, view our disclosure policy for details.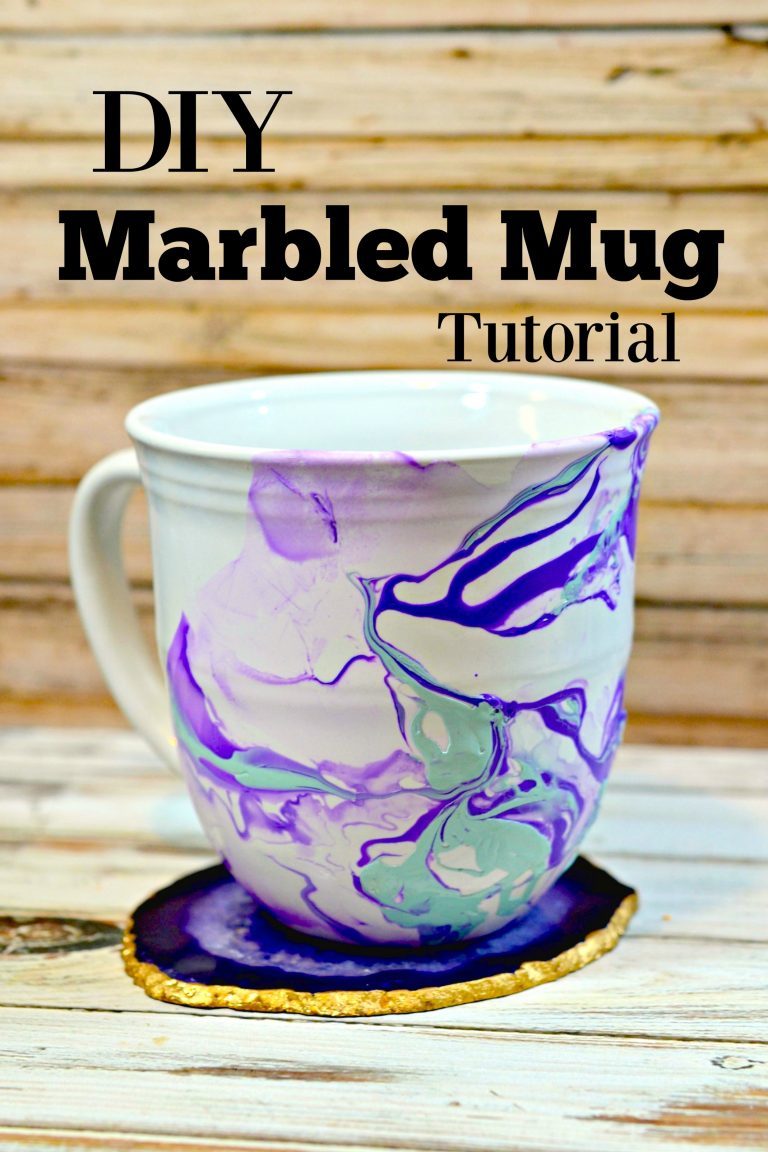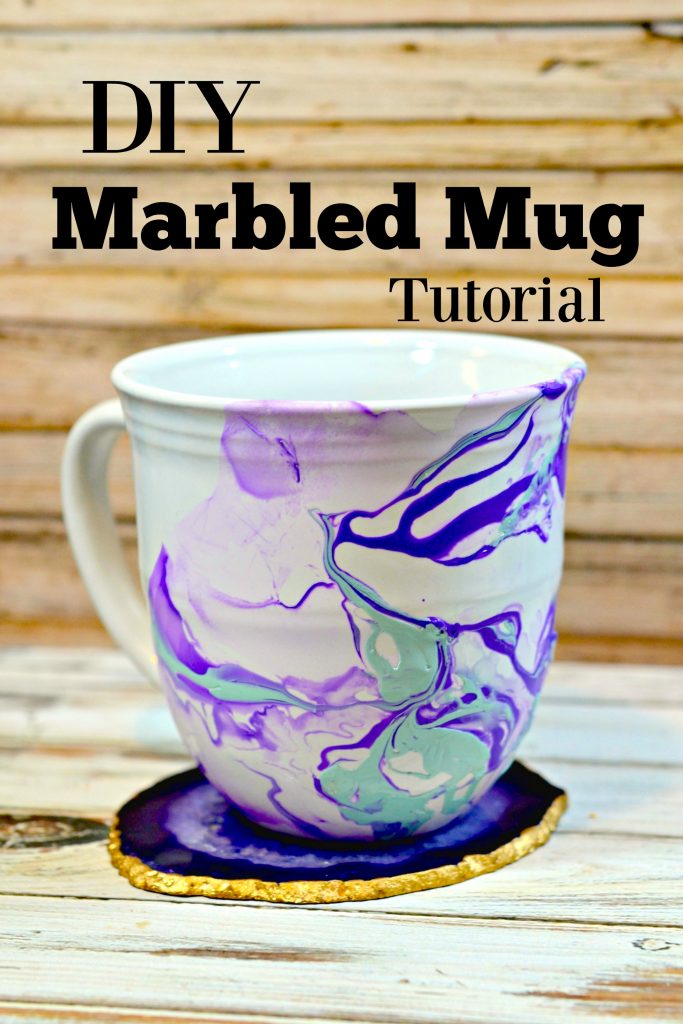 How GORGEOUS are these DIY Marble Mugs we made?! They are SO ridiculously simple and make a beautiful handmade holiday gift or tween/tween craft party idea! (I'm totally obsessed with our Gold-Rimmed Agate Coasters we made here!)
They are great for art teachers to make with their classes too! I just made it for me – because I love the flowing colors! Check out our DIY Marble Mugs tutorial below with photos and see how easy it is!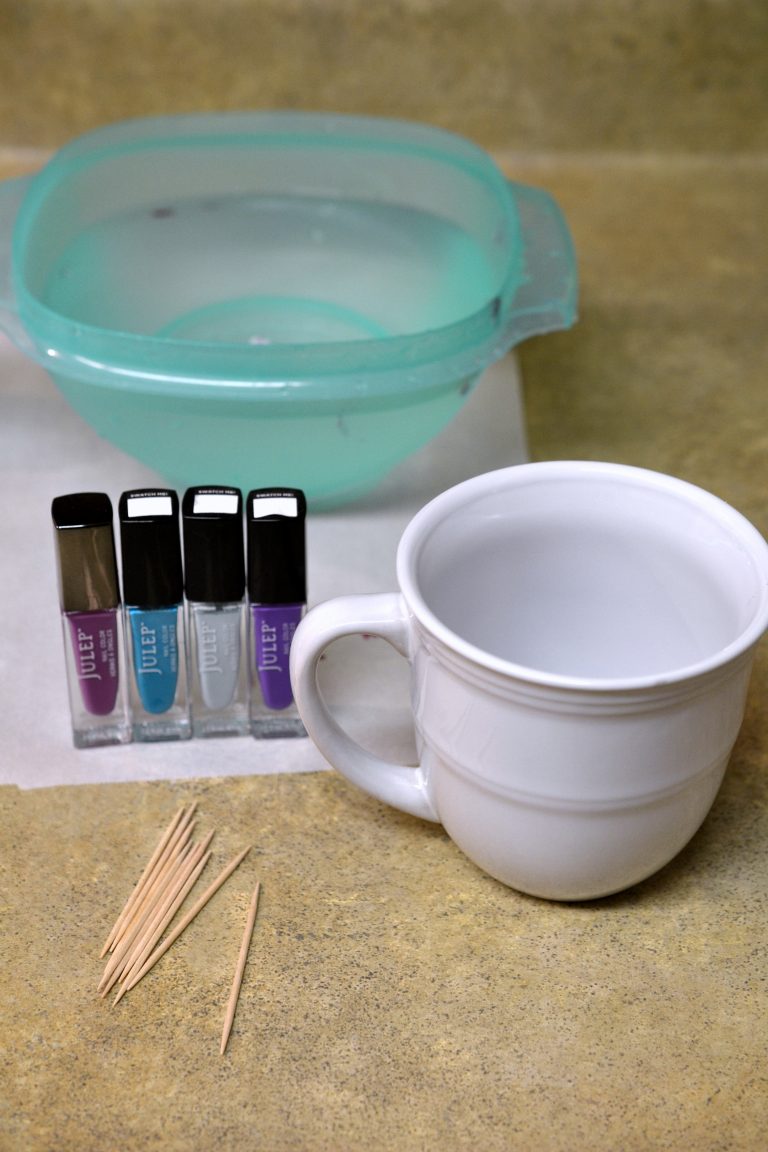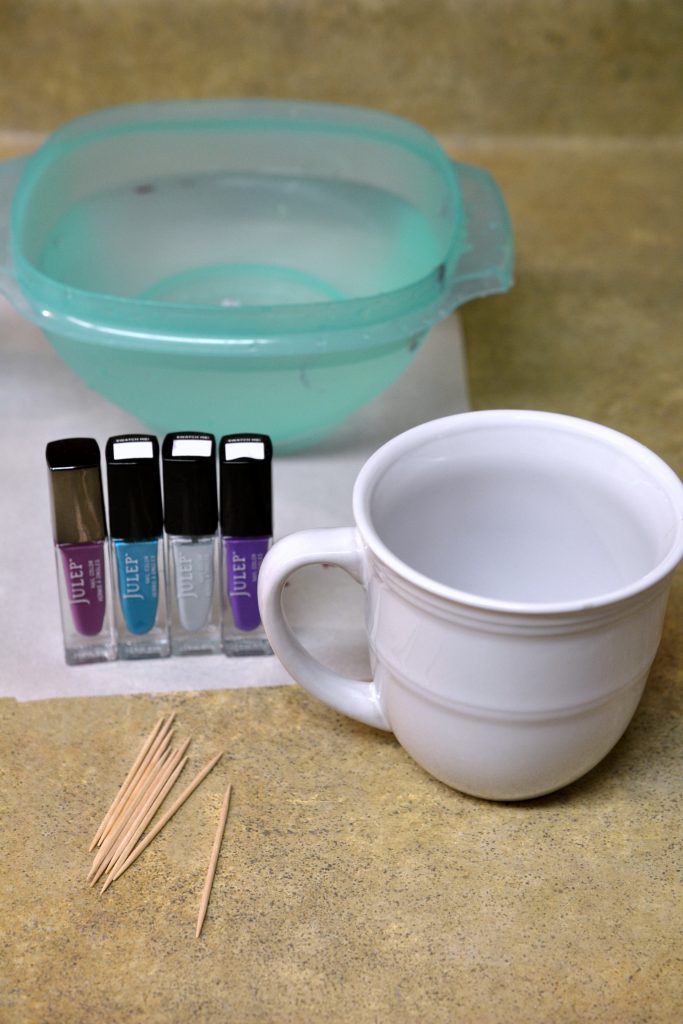 DIY Marbled Mug Supplies:
White Ceramic Mug (Dollar Tree is great for this!)
Large Bowl
Nail Polish
Warm Water
Toothpicks
Wax Paper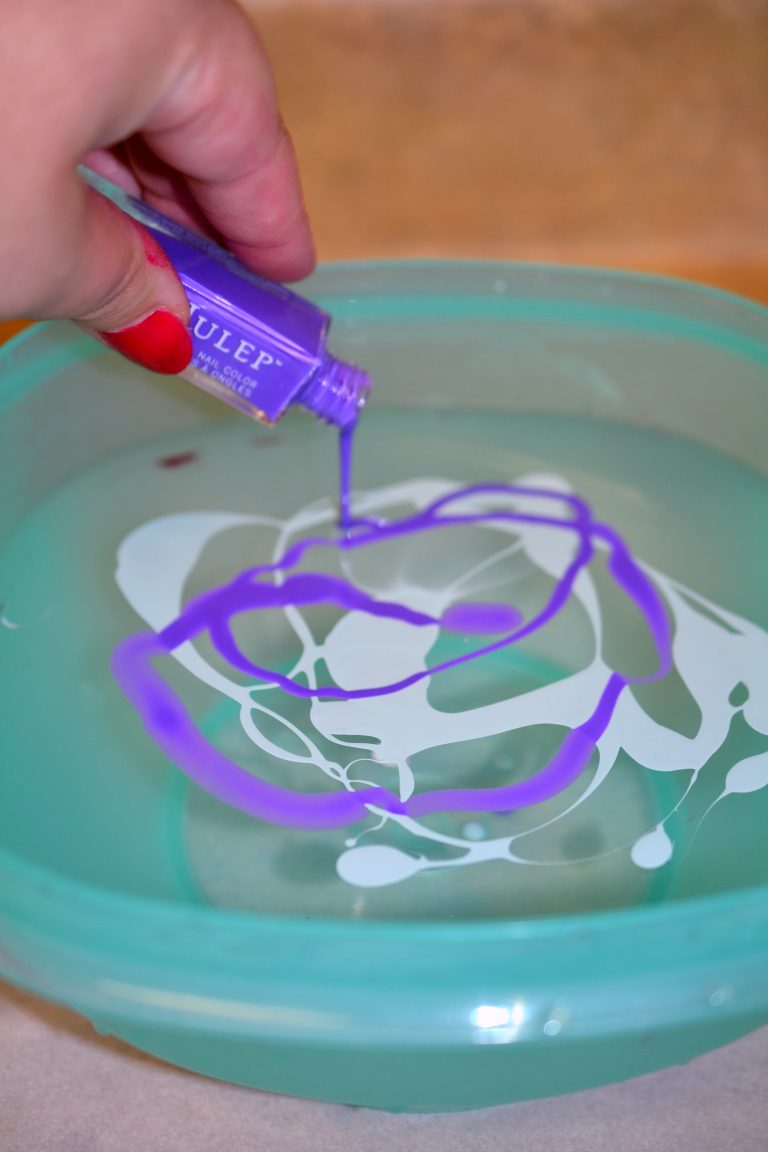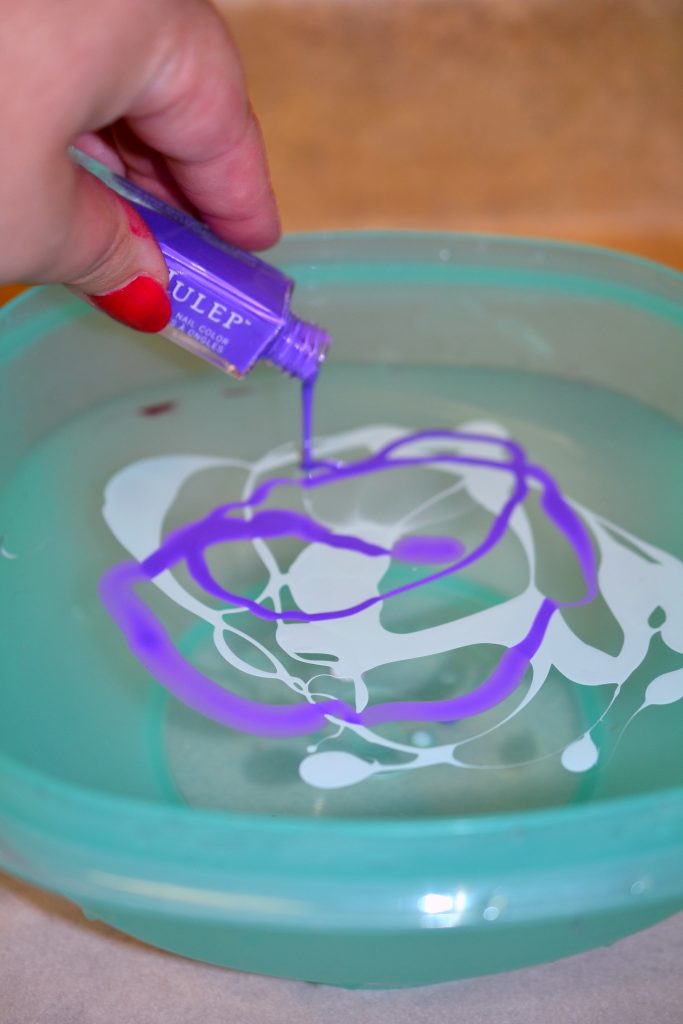 DIY Marbled Mug Instructions:
Fill the bowl with warm water.

Slowly pour in the first color of nail polish. You want to pour it pretty close to the water's edge, otherwise the drops will sink to the bottom.

Add in your second color of polish the same way.

Use a toothpick and swirl the colors together.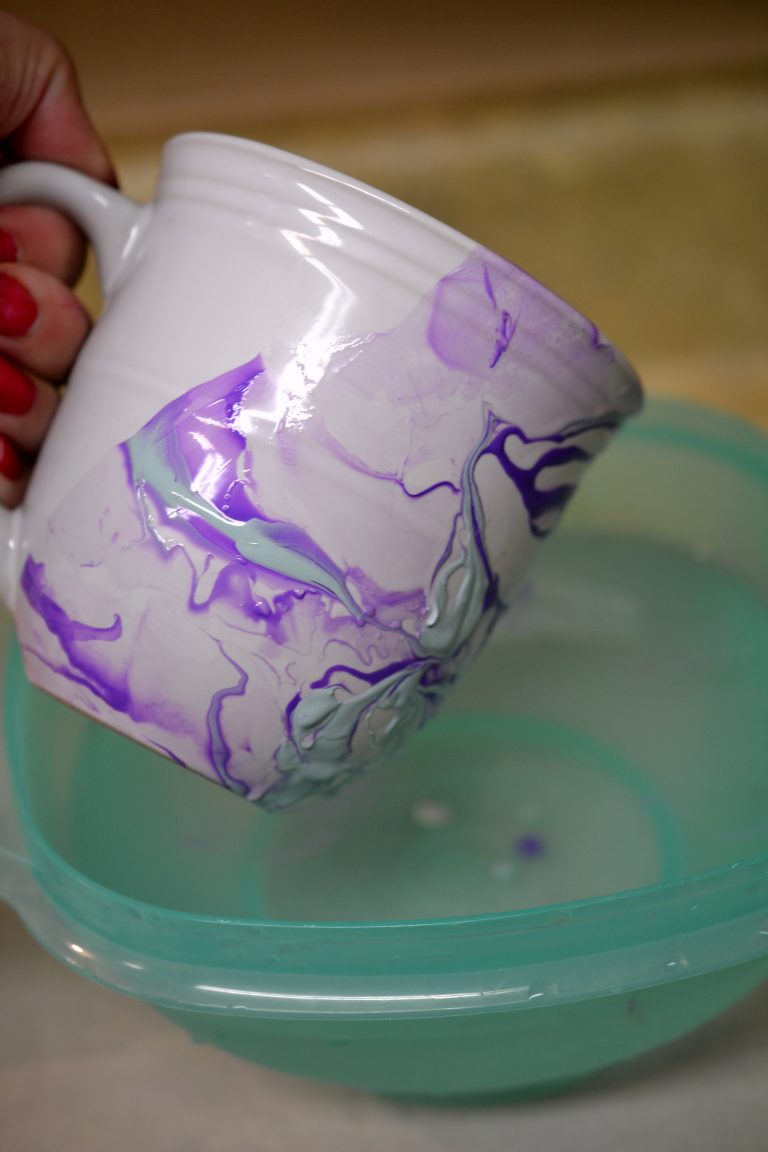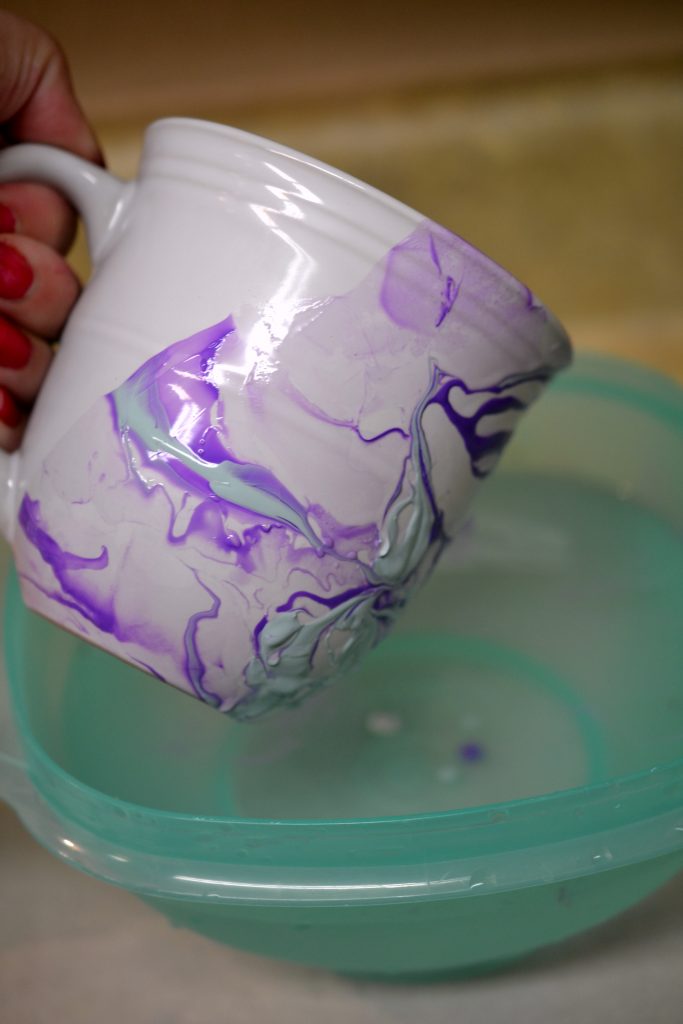 5. Dip the mug at an angle into the water. You don't need to submerge the mug. The polish should want to just cling to it.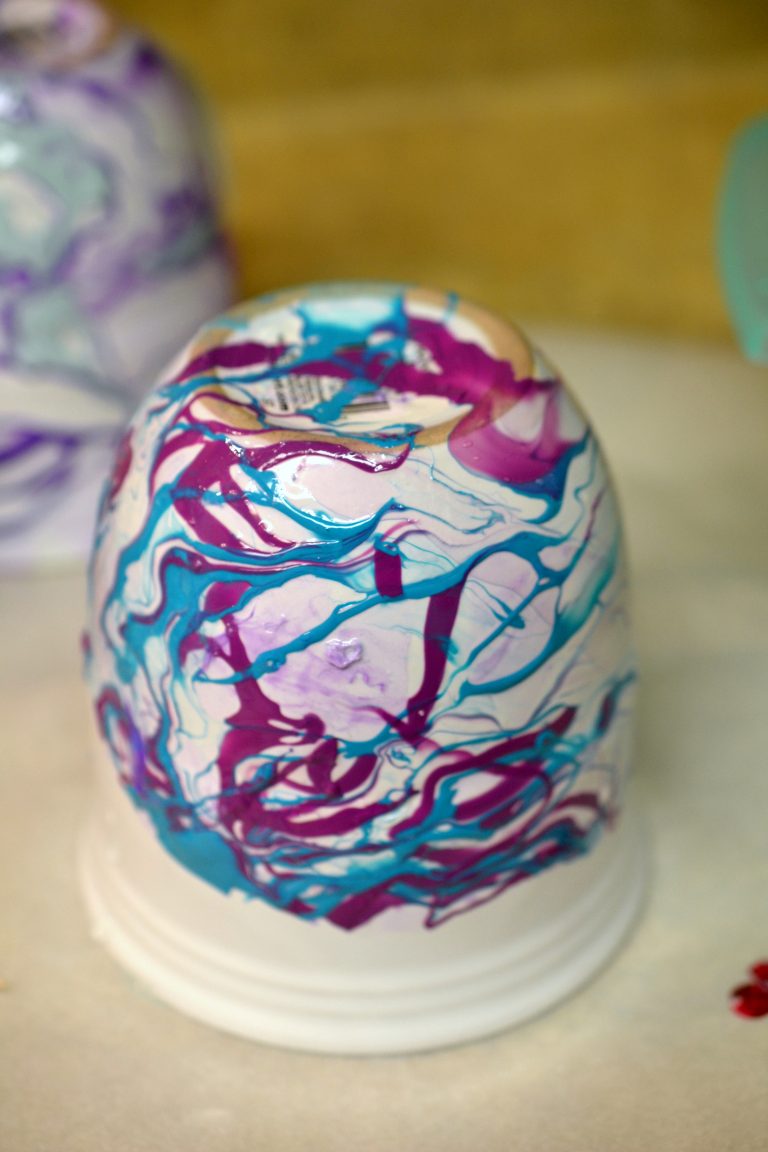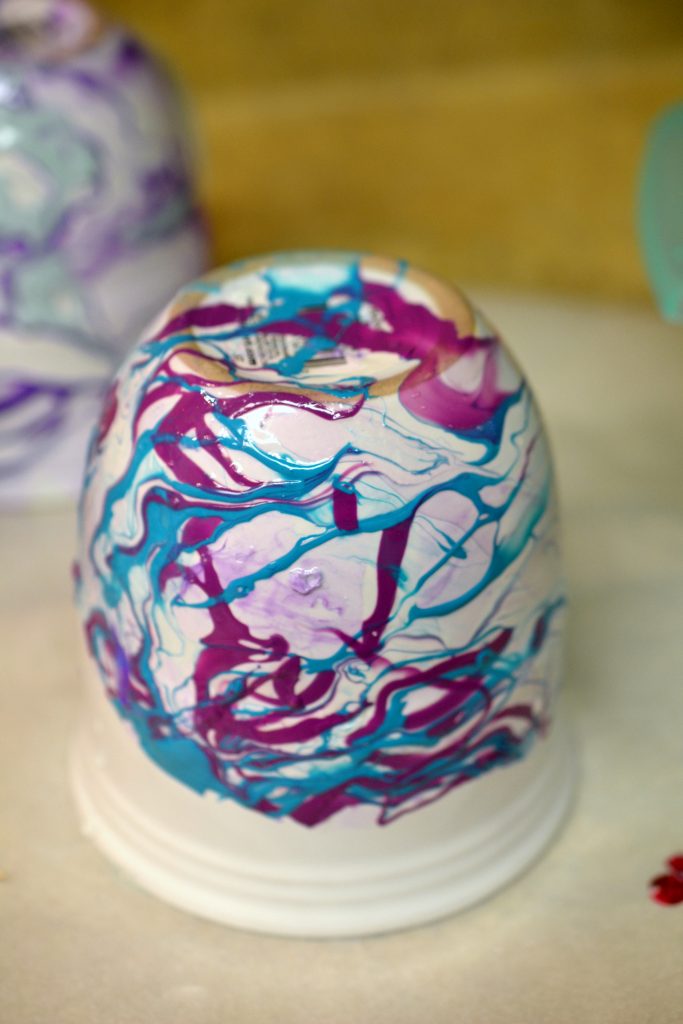 6. Set the mug upside down on the wax paper to dry.
That's it! You can add a clear sealant if you want to strengthen it from scratches. And let the gift recipient know it's hand wash only so it will last longer! These are great to gift with some coffee or a gift card to a favorite bookstore or coffee shop!