DIY Bird Feeder Suet Recipe
This post may contain affiliate links, view our disclosure policy for details.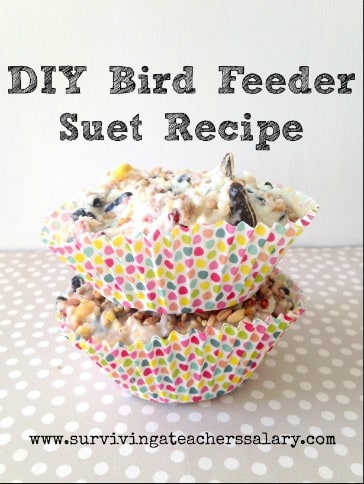 As a Mother's Day gift the other year my children bought me an awesome deck bird feeder hook set up with two bird feeders and a suet tray
. It was the PERFECT gift for this nature loving mama! The kids were also incredibly excited to start watching birds feed right on our deck so I thought it would be perfect to incorporate their help in creating these DIY Suet Recipe Bird Feeder treats! They are easy to whip up and you only need two ingredients!

**I know this photo shows the cheap bird seed but I now only use the black oil sunflower bird seeds!**
Bird Suet Recipe Supplies needed:
2 cups of birdseed of choice
1 cup of lard
Mixing bowl
Spoon
Cupcake wrappers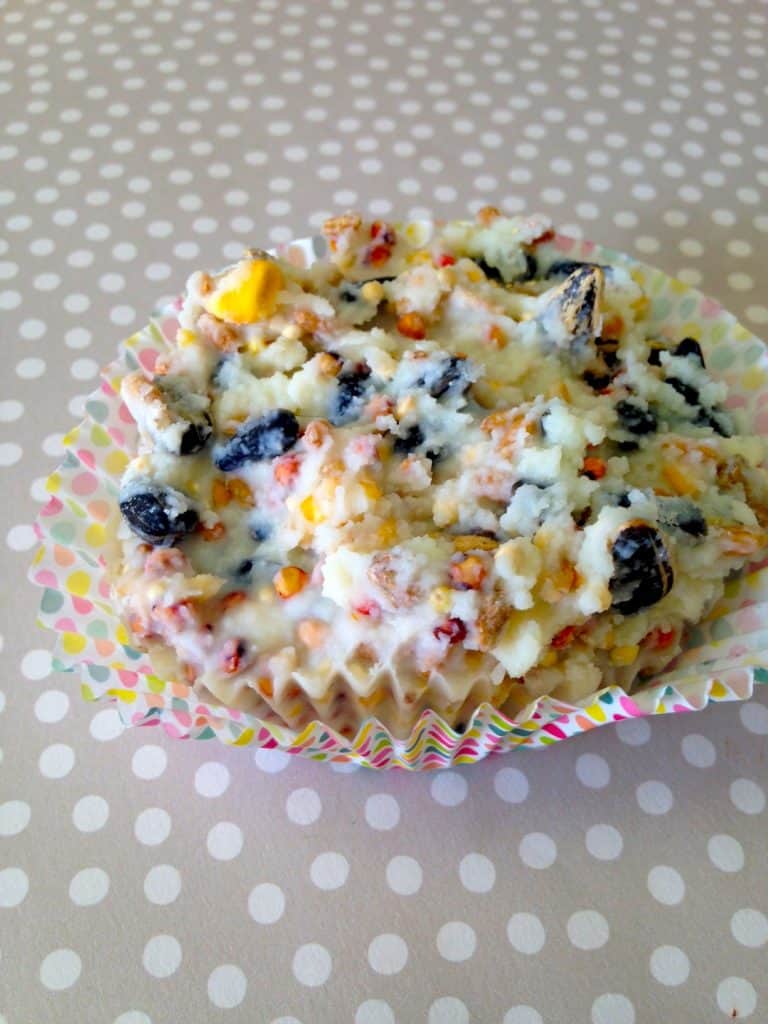 Bird Suet Directions:
1. In the mixing bowl, add the birdseed and lard. Stir until the grease softens and the ingredients are well mixed. (Feel free to add in berries and/or nuts for variety!)
2. Spoon the mixture into the cupcake cup liners. You want about one tablespoon per cup. Be careful not to overfill.
3. Place the cupcake cups in the freezer for 2-3 hours until solid. This will help hold all of the mixture together.
4. Once solid you can remove the cups and place outdoors.
TIP: You can alter this recipe depending on how much you need to make. Just use a 2 to 1 ratio with the seed and the lard. I highly recommend starting with smaller sizes. My suets tend to get moldy if I leave big chunks out there too long! Keep your unused portions frozen till you need them!
Fabulous Bird Lover Gifts: