20 Indoor Activities for a Rainy Day
This post may contain affiliate links, view our disclosure policy for details.
It is POURING rain right now at my house! And days like this make it seem extra long indoors! Here is a list of 20 creative ideas to help your day pass along when it's rainy outside!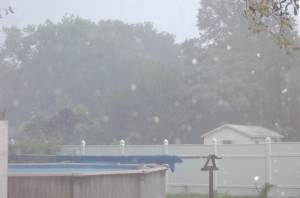 1. Create a scavenger hunt! Check out our fruits & veggies hunt!
2. Write your name in hieroglyphics! Then wrap each other up like a mummy with toilet paper!
3. Grab a pile of mail and decipher the bar codes! Then write your own coded messages!
4. Make your own costumes & play dress up! Use what you have buried in your closets! (Pilgrim Hat & Indian Costume)
5. Turn your house into a truffula forest and speak for the trees!
6. Make a bear cave craft, then build a fort to hibernate in!
7. Make a pinata! Try it out of paper mache or cardboard!
8. Make your own art sand and then use it for crafts!
9. Make your own bath paint & let the kids paint away in the tub! If you have older kids tape their artwork to the wall!
10. Create your own inventions and then make up a story to go with it!
11. Check your boxes for packing peanuts & then get nutty! (click on link for more details)
12. Throw a Play-doh beach party! Make your own pretend popsicles to go with it!
13. Make your own spiderweb then research different types of spiders online!
14. Make your own GAK!
15. Make your own FLOAM!
16. Make your own SILLY PUTTY!
17. Make your own robots with toilet paper tubes or make a pair of binoculars!
18. Make your own scientific "lava lamp"!
19. Bake bake bake!
20. Make it a day full of crazy science experiments!