DIY Fireflies in a Jar Craft for Kids
This post may contain affiliate links, view our disclosure policy for details.
It is not too soon to start thinking about warmer weather and longer days. I know I sure am! The summer will be here before you know it and with it come lots of fireflies! Fireflies light up the sky and mesmerize children, so why not try to recreate this look yourself? This fireflies in a jar kid's craft is a fun and frugal way for kids to make their own jar of fireflies. Take a look below at how to craft your own – perfect for kids who don't actually like bugs, have special needs, or just for fun for everyone!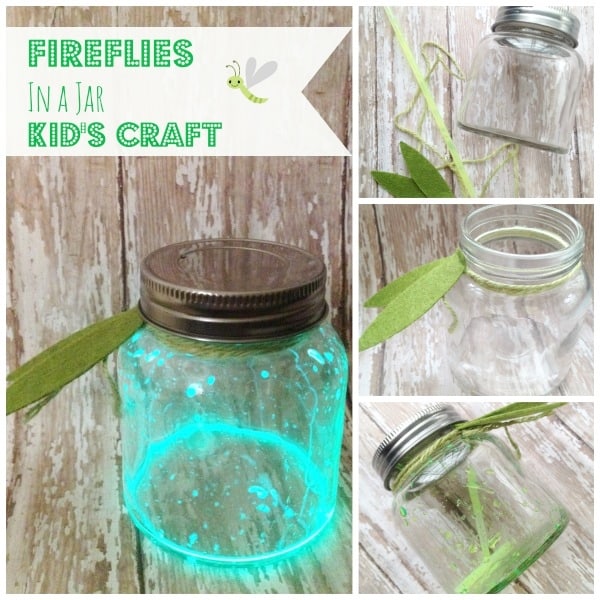 Supplies needed:
Glass jar with lid
Ribbon or yarn
Green felt
Glow sticks
Scissors
Glue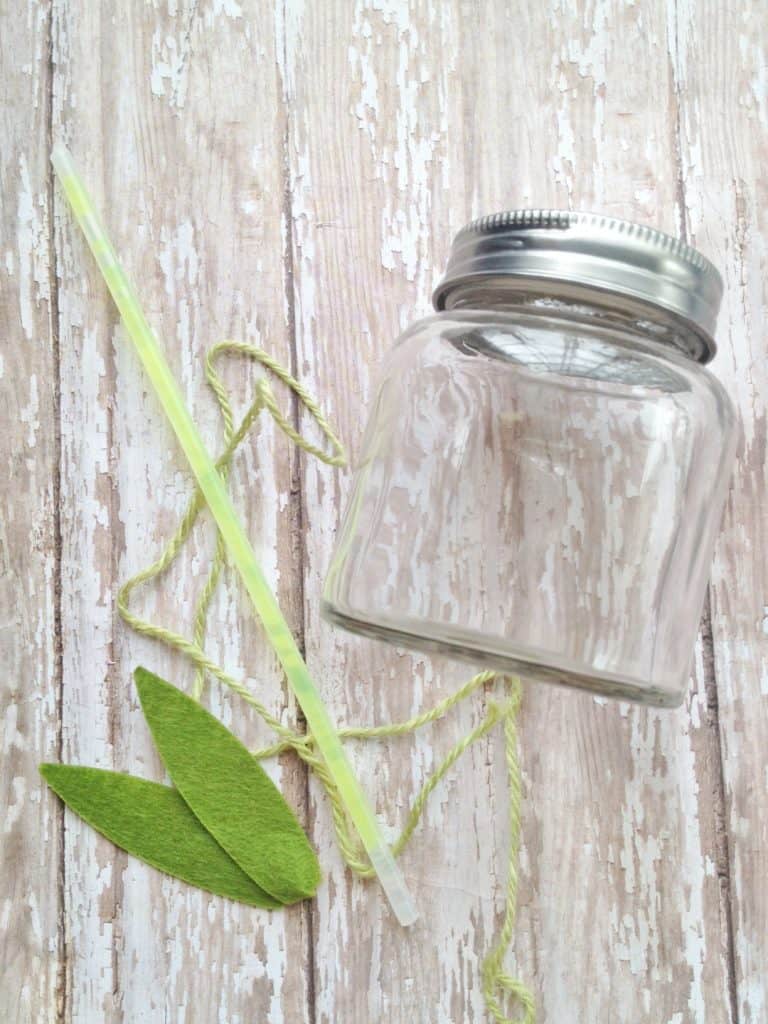 We found all of these supplies at our local dollar store. You can also check your local craft store if you wish, or, your own crafting stash. Chances are you have most of these supplies on hand already.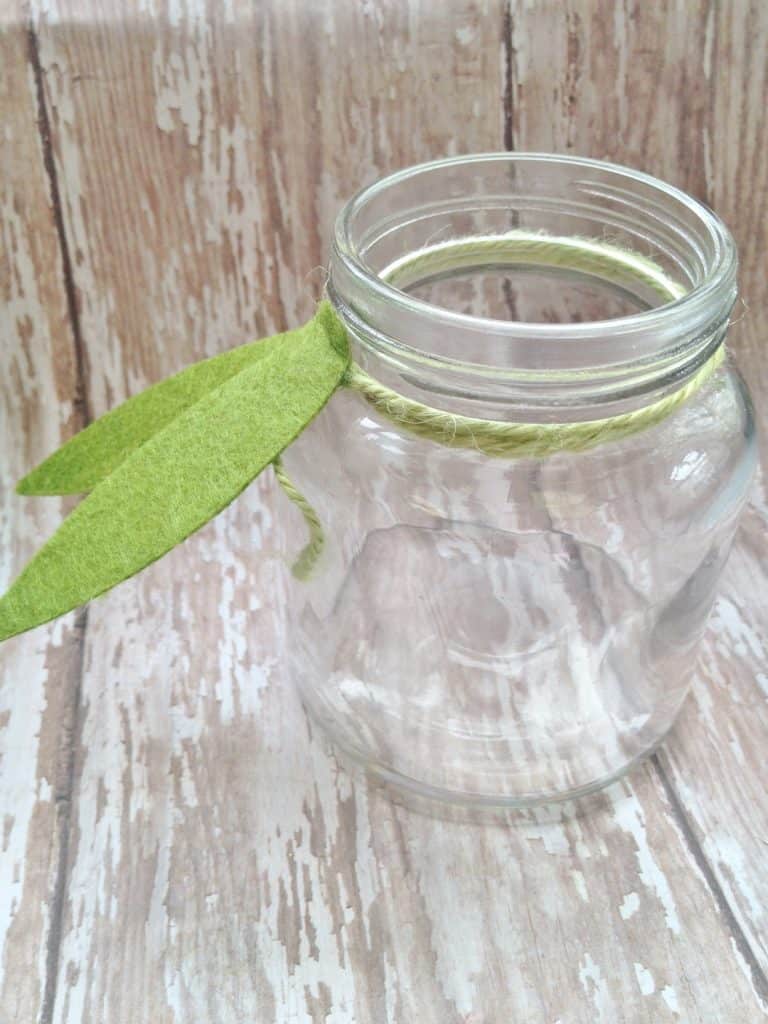 Directions:
1. Begin by decorating the lid of your jar. Tie some ribbon or yarn around it as we did.
2. Cut some leaves out of your green felt. You can also use the leaves from silk flowers if you wish. This just gives the jar a more natural look and acts as an embellishment.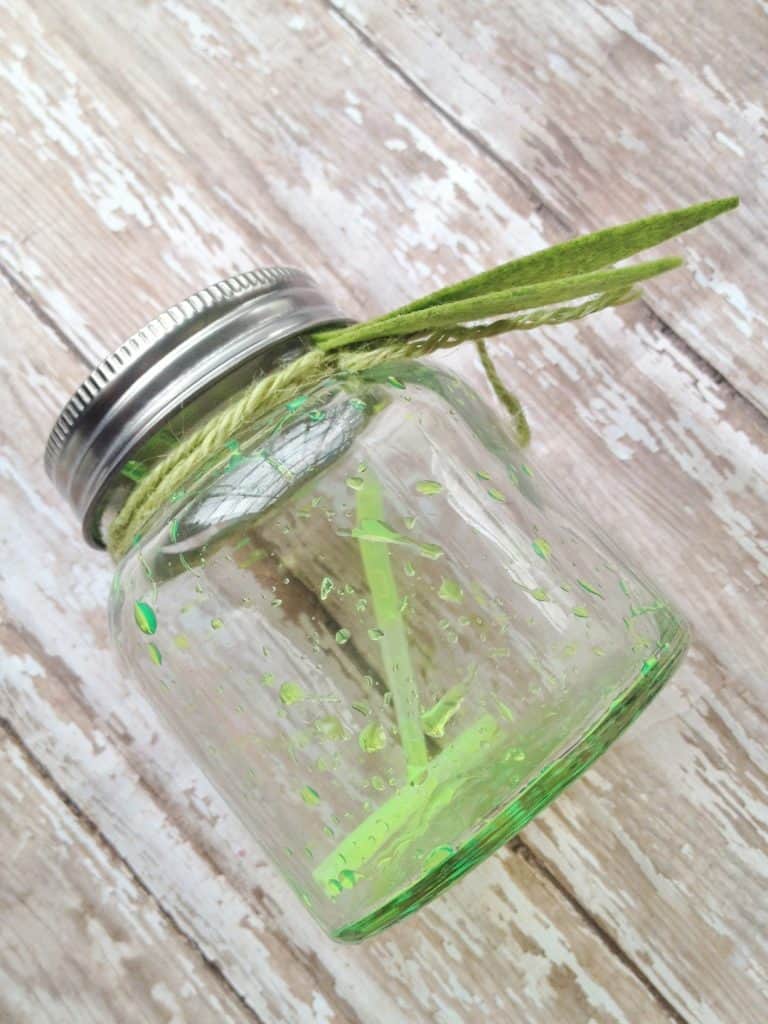 3. Activate your glow stick. Over a sink, cut the glow stick into fourths. Drop the pieces into the jar. Please have an adult do this! The chemicals inside a glow stick CAN burn and irritate the skin!
4. Replace the lid on the jar and give it a good shake. Shake it for about 1 minute.
5. Pour the glow stick pieces into the trash and replace the lid. Again, you'll want to make sure it's really tight to prevent little hands from coming in contact with the glow chemicals!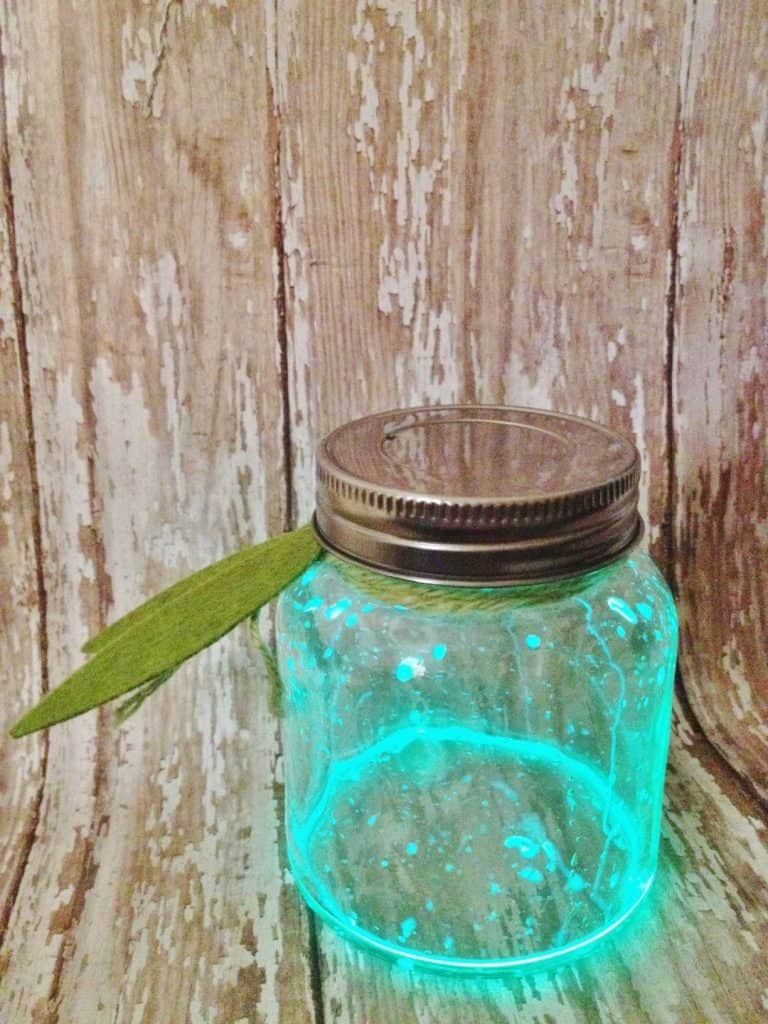 Now, just find a dark space and watch your jar of fireflies glow! Kids will love crafting, shaking, and creating their own jar of fireflies to enjoy as the sun goes down.
Classroom Alternative:
I do not recommend doing this exact activity in your classroom as there is the potential for all types of hazard to occur with the glass and opened glow sticks! However, you CAN collect plastic clear jars such as peanut butter jars (with no present allergies of course), jelly containers, etc. and place glow sticks (as one piece) inside so kids can safely see and shake the glowing reaction. It's great for bioluminscent science lessons and other experiments!