Frozen Yogurt Bites Recipe for Kids: LEGO Inspired
This post may contain affiliate links, view our disclosure policy for details.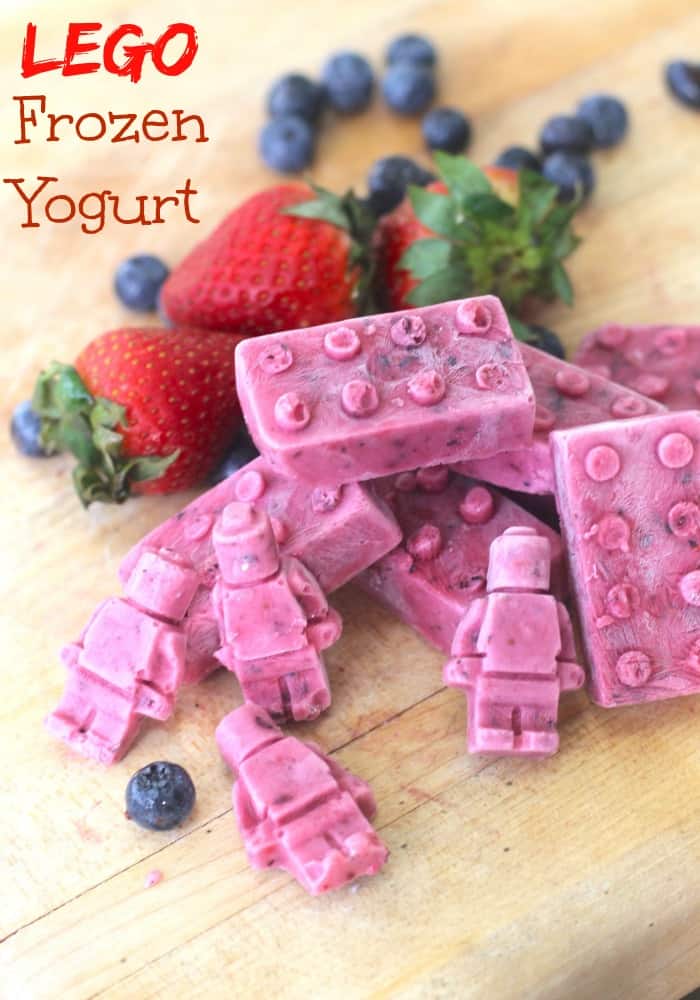 My kids LOVE LEGOs so I thought a LEGO inspired treat would be the perfect way for them to cool off this summer! (You can also check out our DIY LEGO Crayons tutorial too!) These cool mini-figure snacks are simple and healthy – with just 4 ingredients!
I keep these handy in the fridge for midday snacking, and the kids love to help make them as well. Give them a try and see if your kiddos don't love them too! You'll need to buy your choice of LEGO silicone molds (find them on Amazon or on eBay) which you can of course reuse to make crayons, ice cubes, gelatin and more!
Frozen Yogurt Ingredients:
1 cup plain yogurt
¼ Strawberries washed, stems removed
¼ cup Blueberries.
1 Tbsp. Honey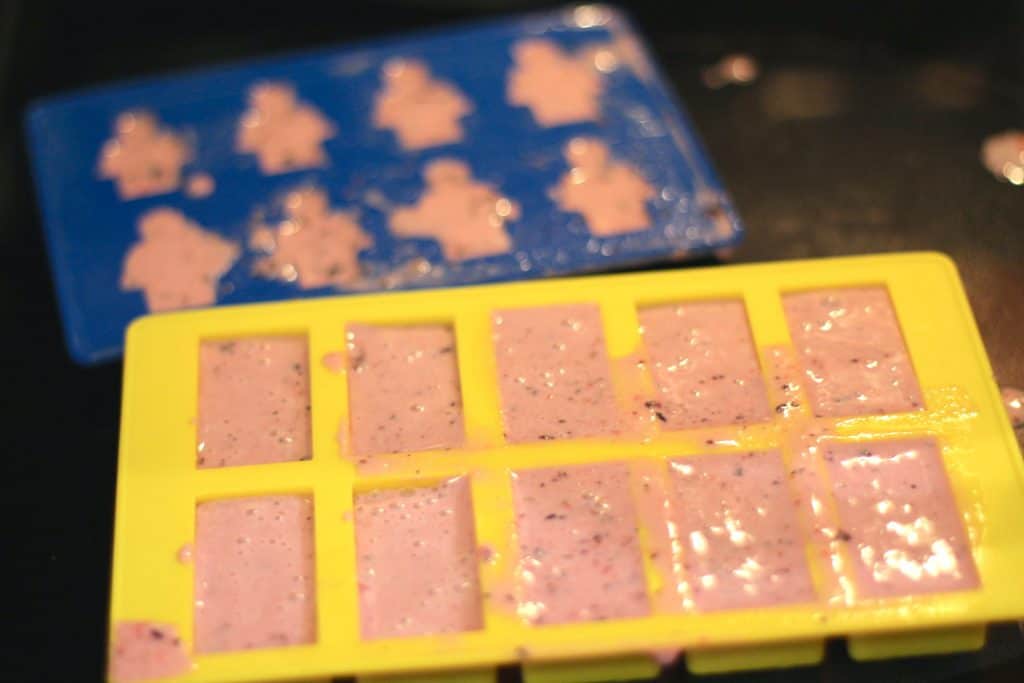 Directions:
Combine all ingredients in blender and process until smooth and well mixed.
Pour mixture into molds to fill. Wipe off the excess on top of the mold for easier cleaning later.
Stir gently with a toothpick to pop any air bubble, then tap gently on the counter.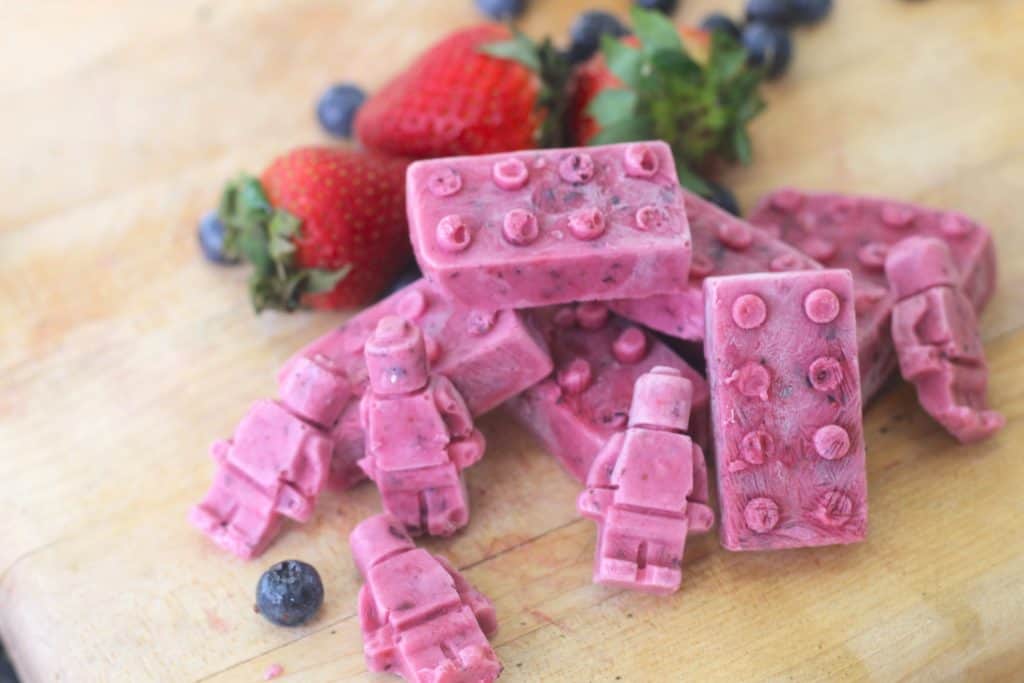 Place molds in freezer until yogurt is frozen solid.
Remove gently from mold, place in an airtight container in freezer- we use a small plastic tub with an easy on/off lid so the kids can help themselves to one or two throughout the day. You can also store in the freezer to make a larger quantity for a party.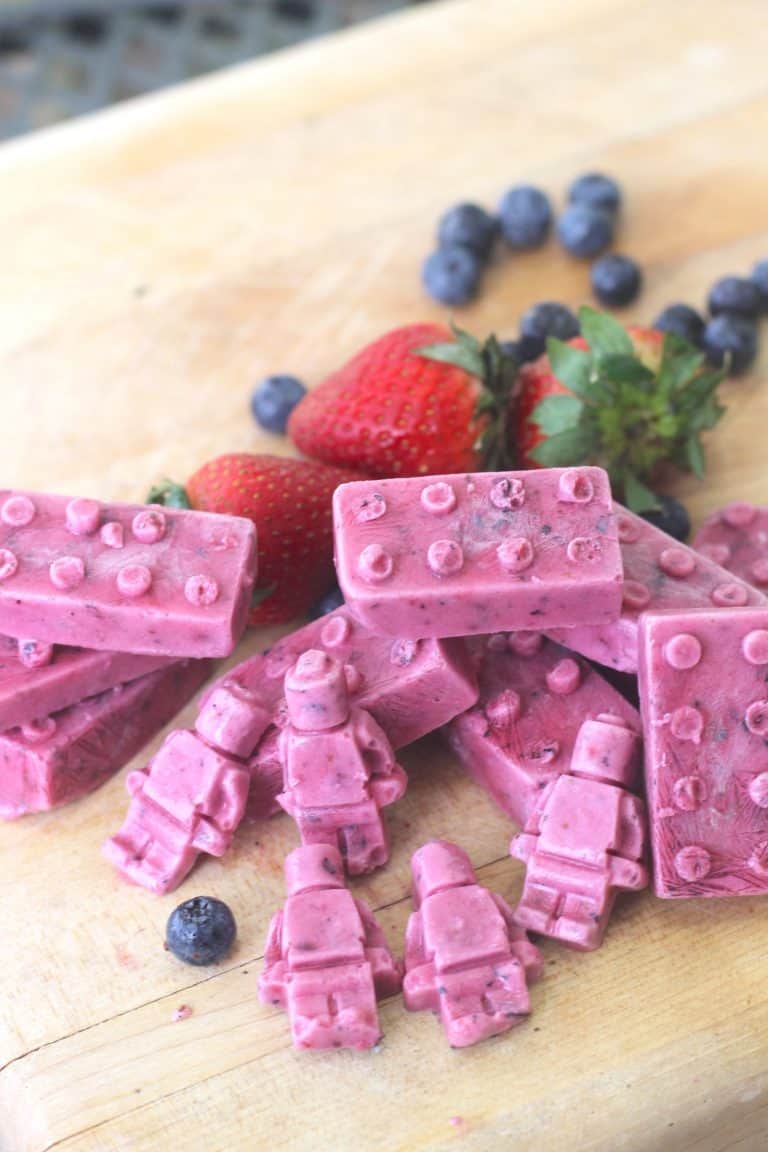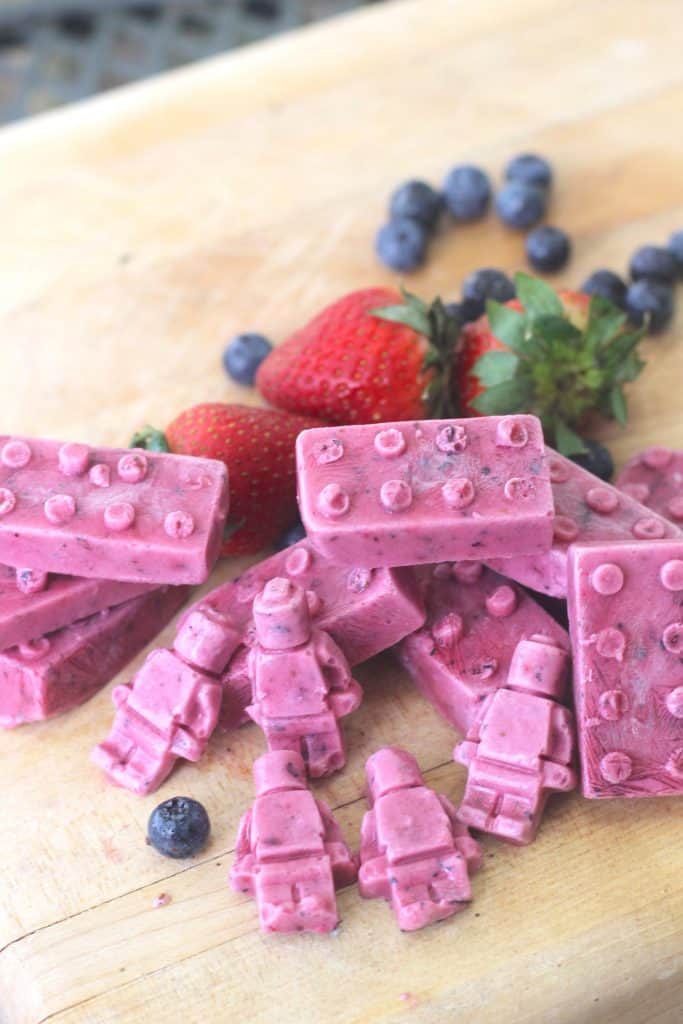 Experiment with yogurt and your favorite fruits or sweeteners to create your kids (and maybe your) favorite new snack. In addition to making your own crayons (after you've thoroughly cleaned your mold) you can also use it for ice, candies, frozen yogurt, gelatin, soap, bath fizzes and more!