Dinosaur Sensory Herb Garden for Kids – Olfactory & Taste Senses
This post may contain affiliate links, view our disclosure policy for details.
With everyone at home a little more right now you may be considering growing a garden. Print out our free dinosaur garden markers and let your kids design their own dinosaur sensory herb garden! It's a great olfactory and taste center for kids to enjoy!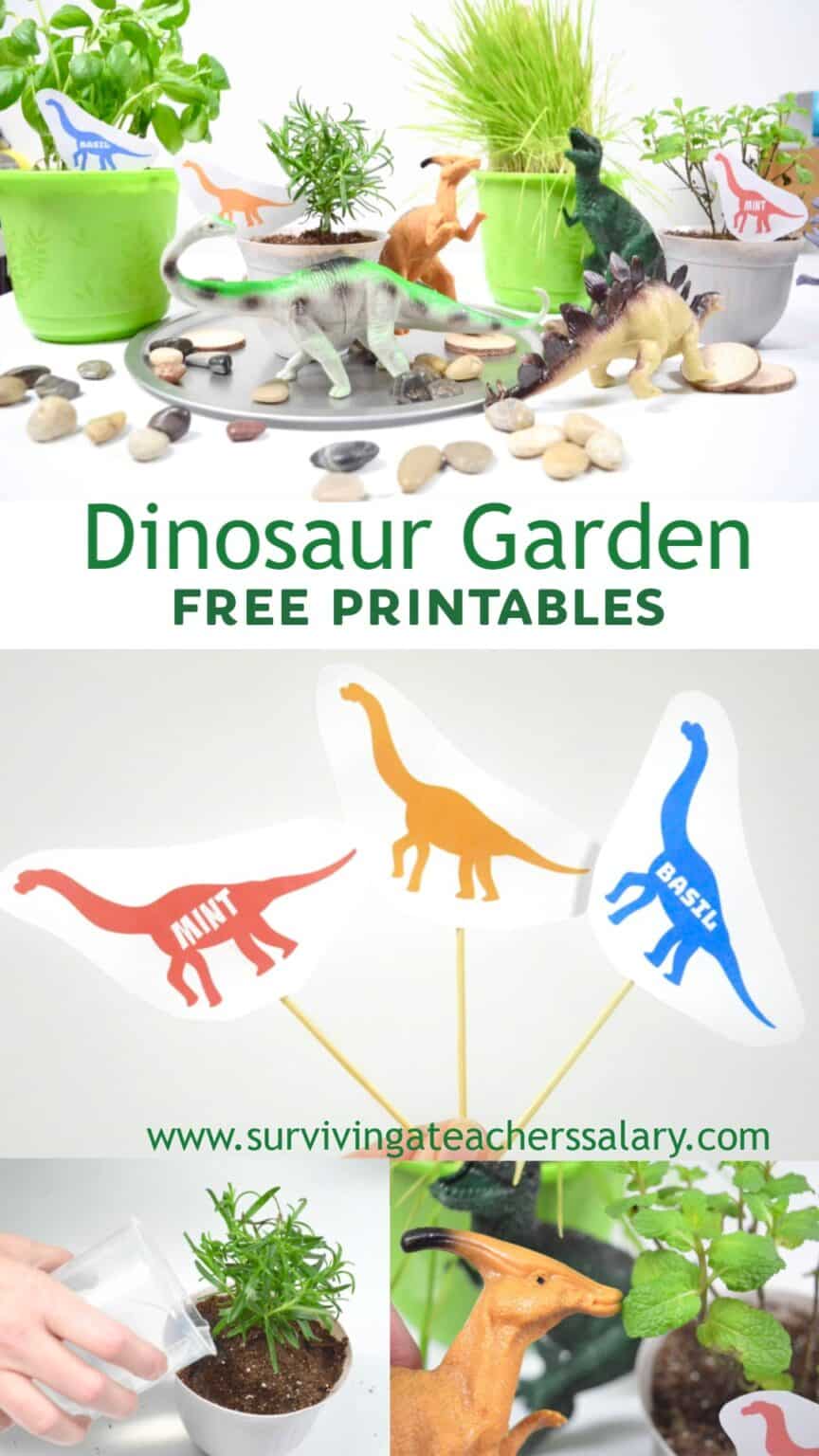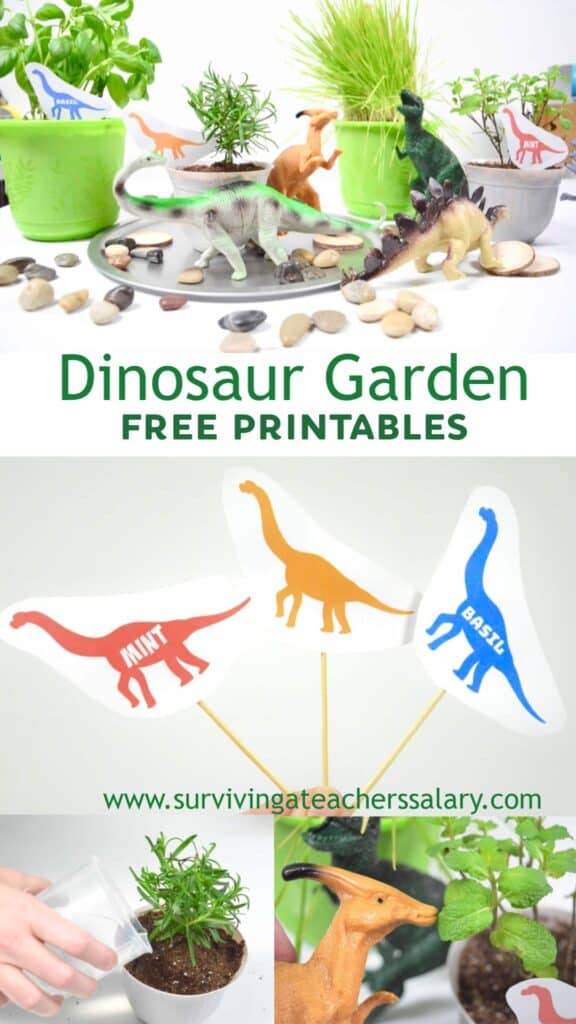 This herb garden for kids is incredibly simple to put together but will provide continual sensory experiences for them! It's great for dinosaur lovers, Montessori and Waldorf lessons, and even Earth Day! It's never a bad time to have a garden!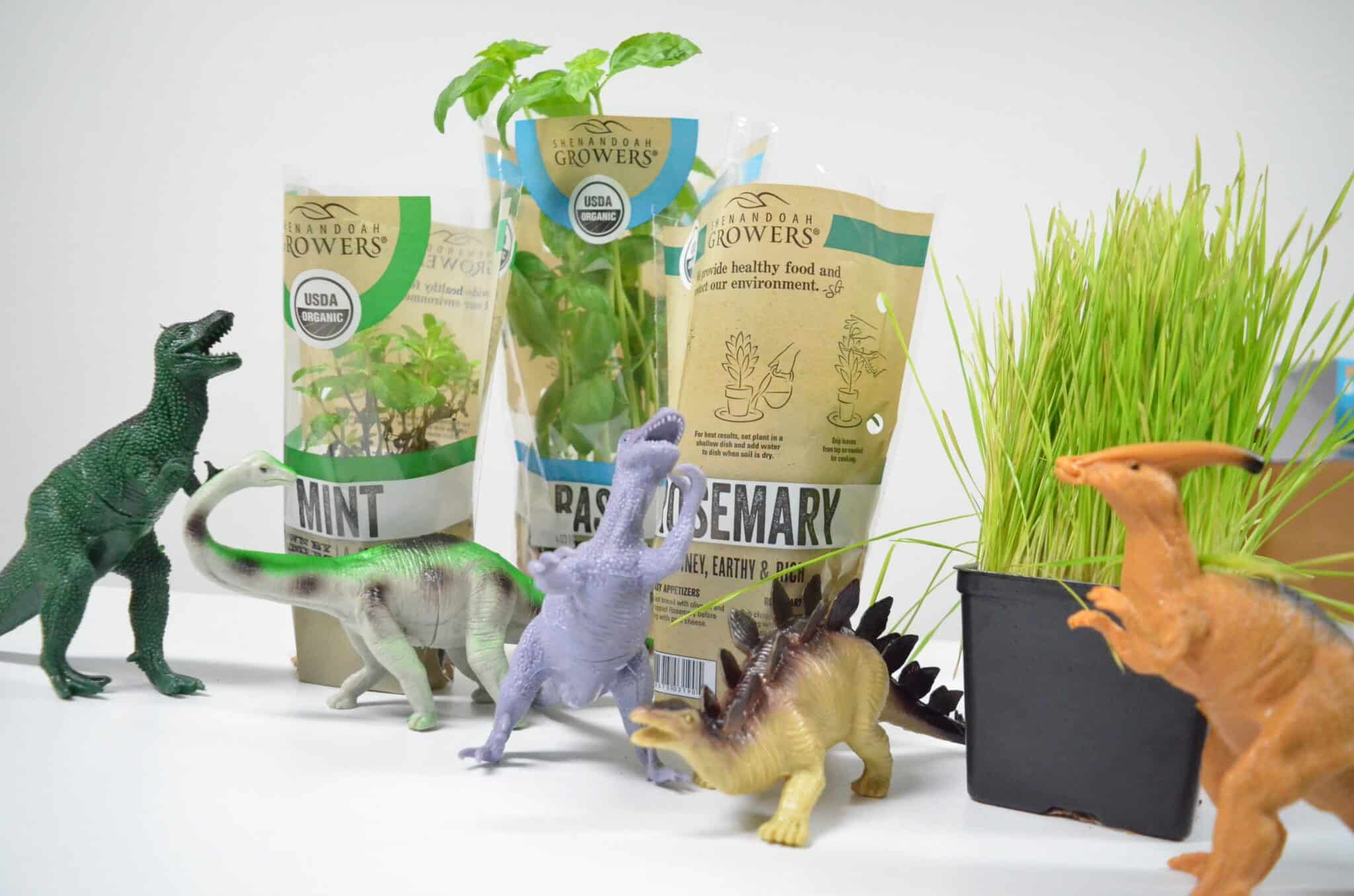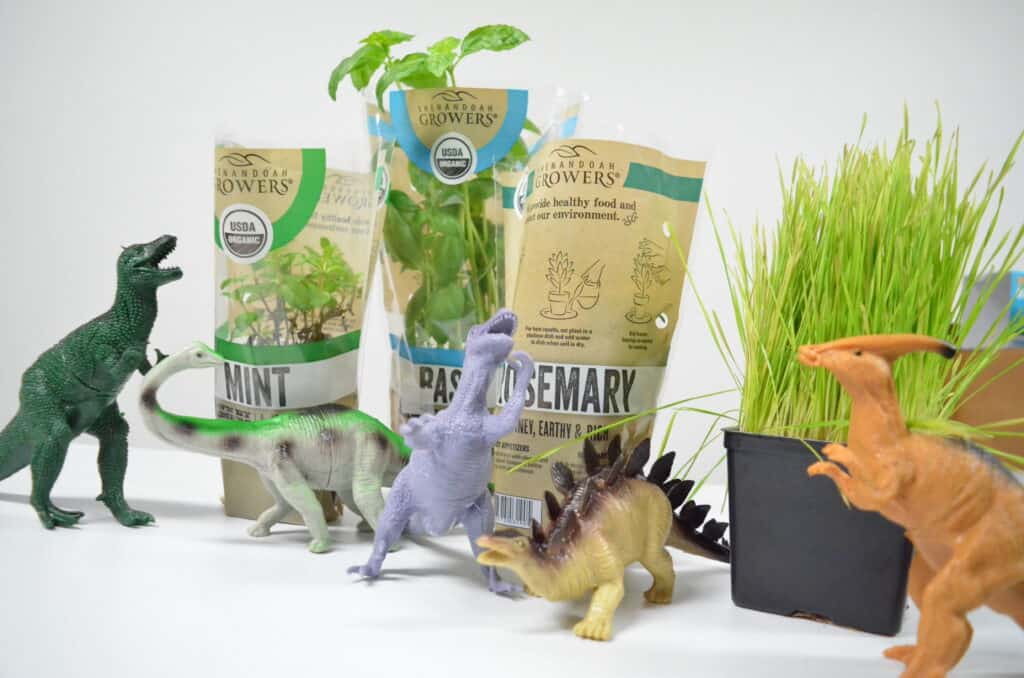 We started with seedling plants but you can absolutely start from seed if you want, it will just take a bit longer to grow! When I brought all of the plants home they smelled AMAZING as we re-potted everything and the kids played with the dinosaurs!
Herbs we used:
Mint

Basil

Rosemary

Wheatgrass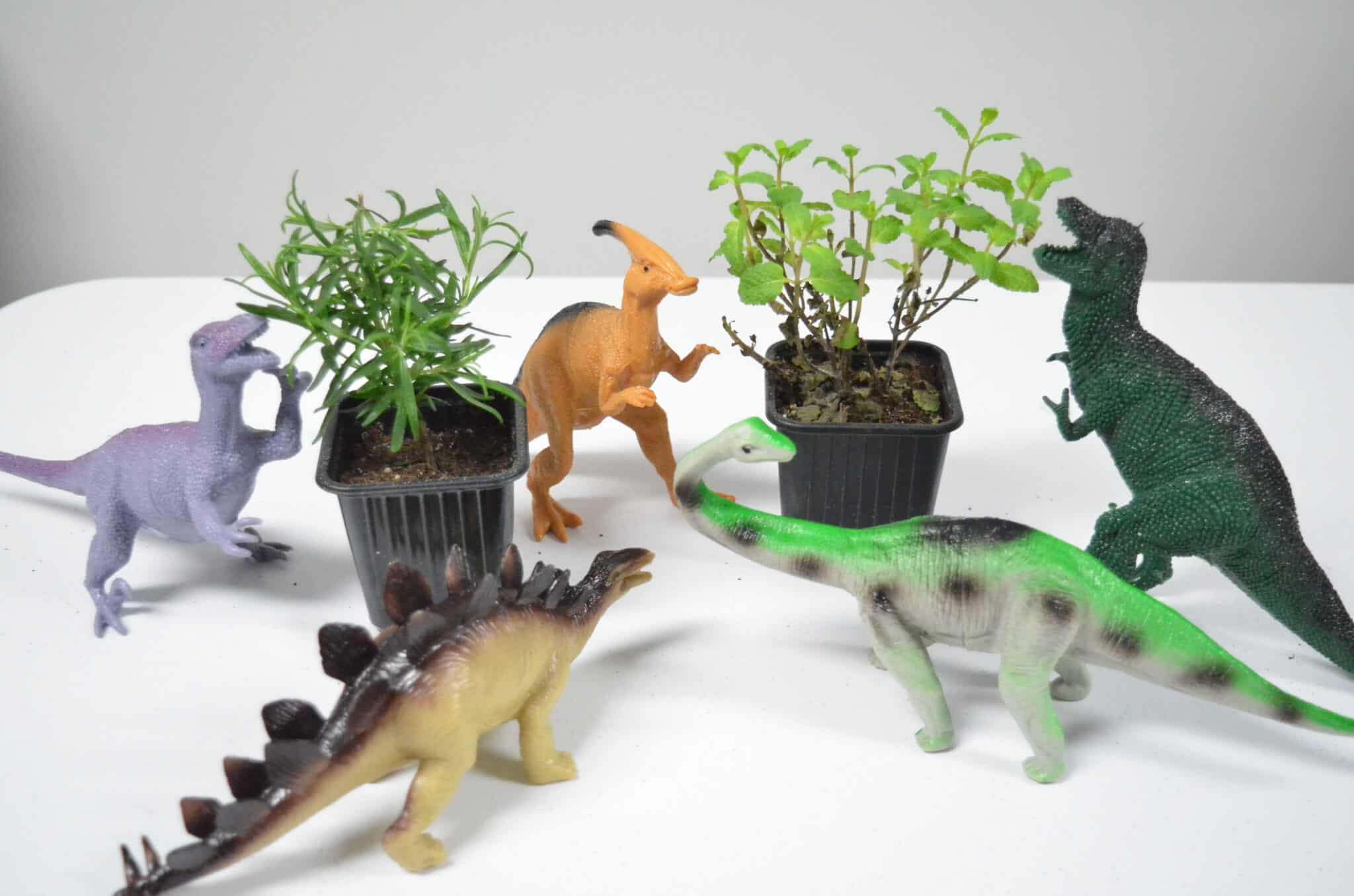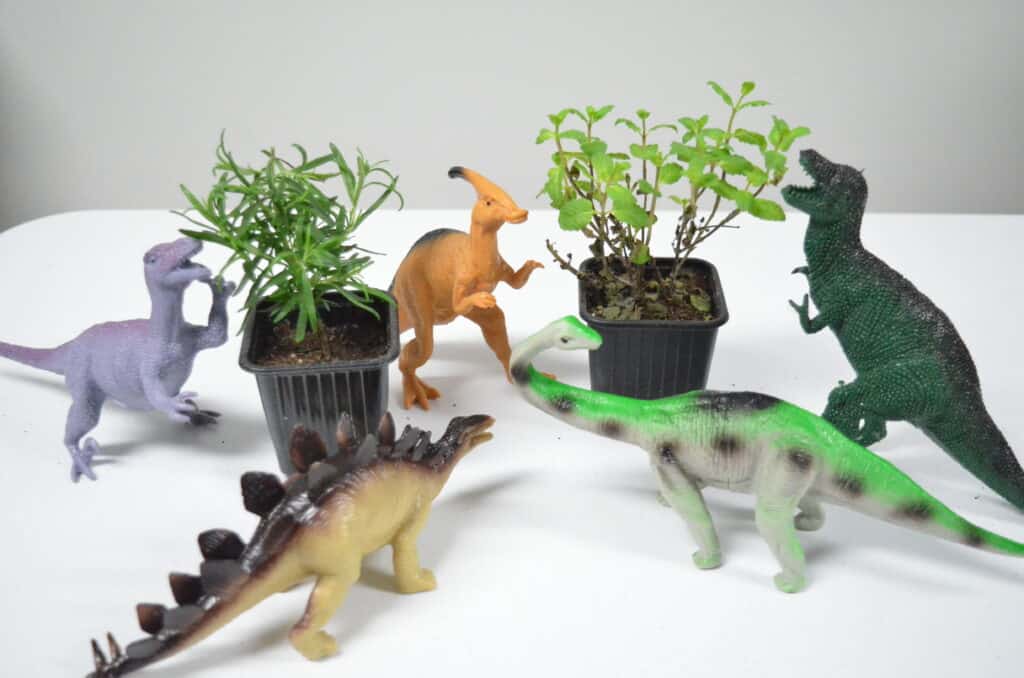 All of our dinosaurs were ones that I had picked up previously at the Dollar Tree. You can buy them in bulk online or order toy dinosaurs on Amazon
. We chose to go with big dinosaurs so it looked like they were eating the plants but you can absolutely use little ones too.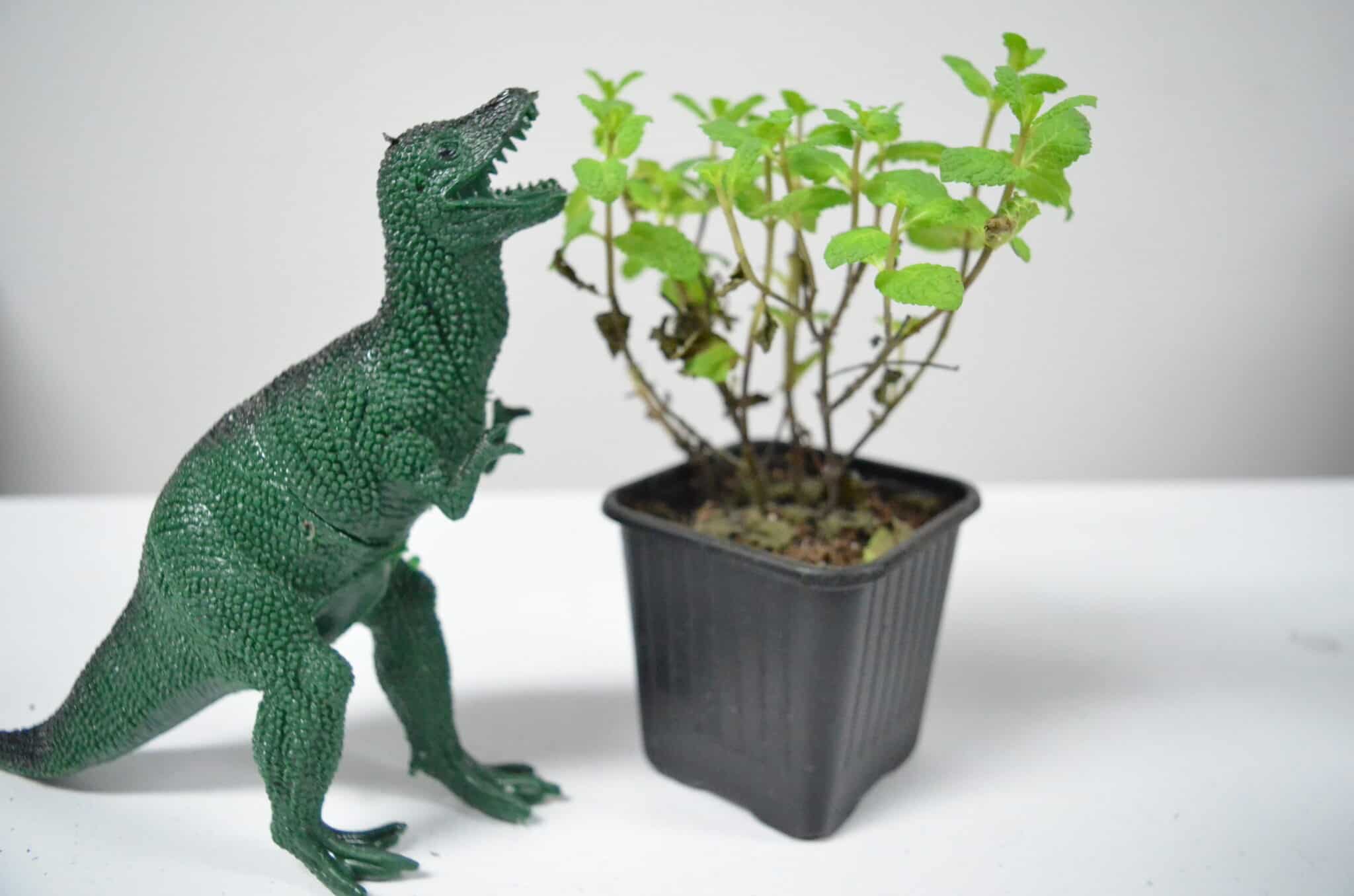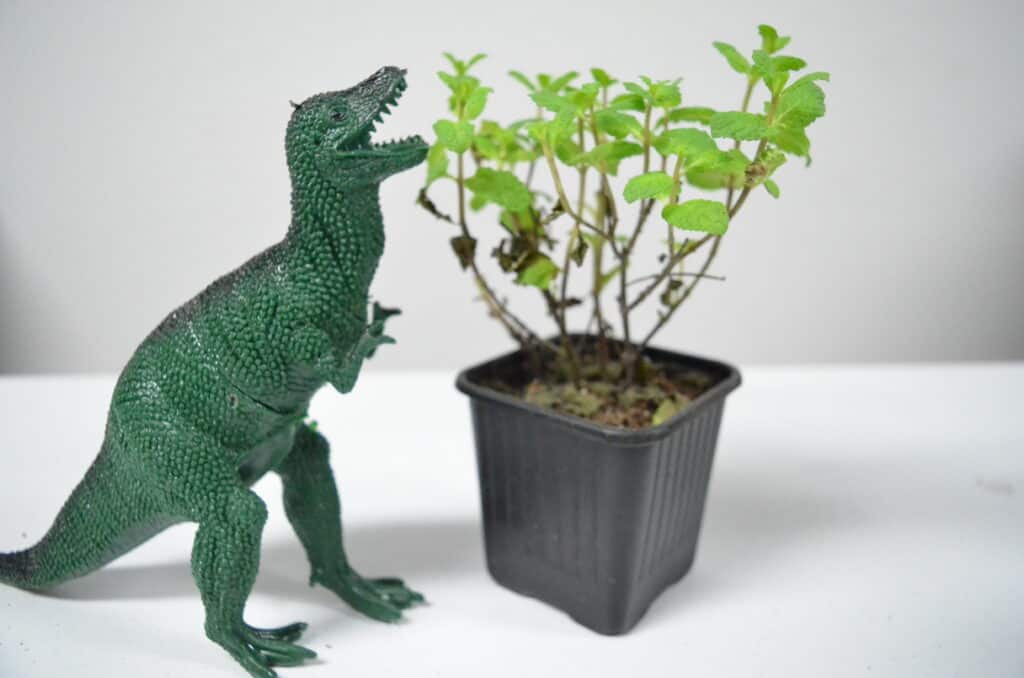 While you're shopping for dinosaurs you'll also need:
dirt

flower pots

herbs to grow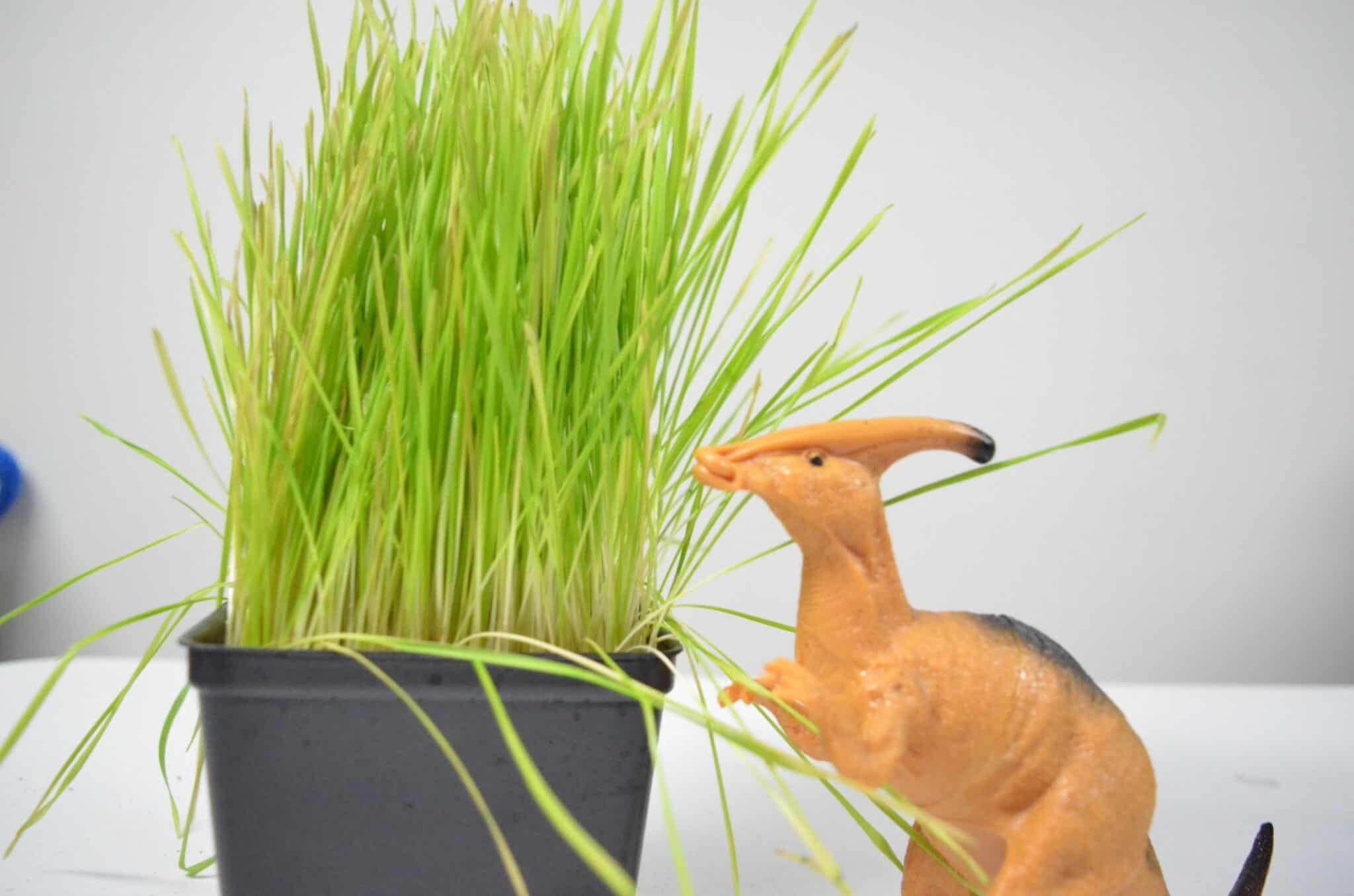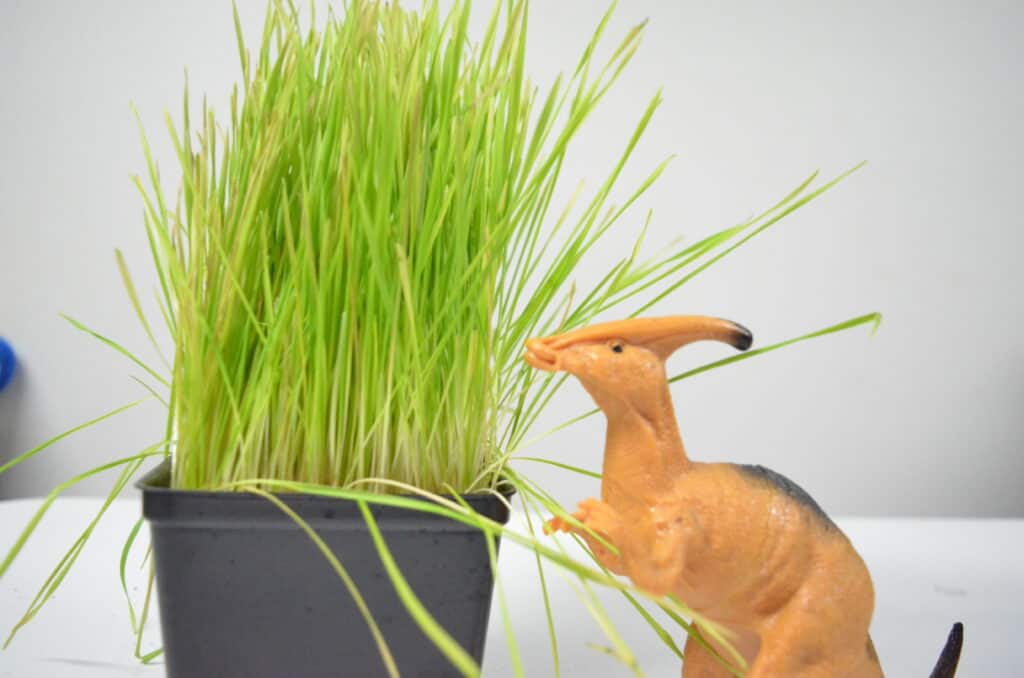 Where to Find Herbs to Plant:
This is the tricky part! You would think you could find herbs in the garden center at your local retail store but that's not always the case. If you're looking for herbs to plant and you can't find them in your garden center (or if it's closed) you can find them in the fresh produce area!
Other places you can check would be local greenhouses or garden centers in home improvement stores.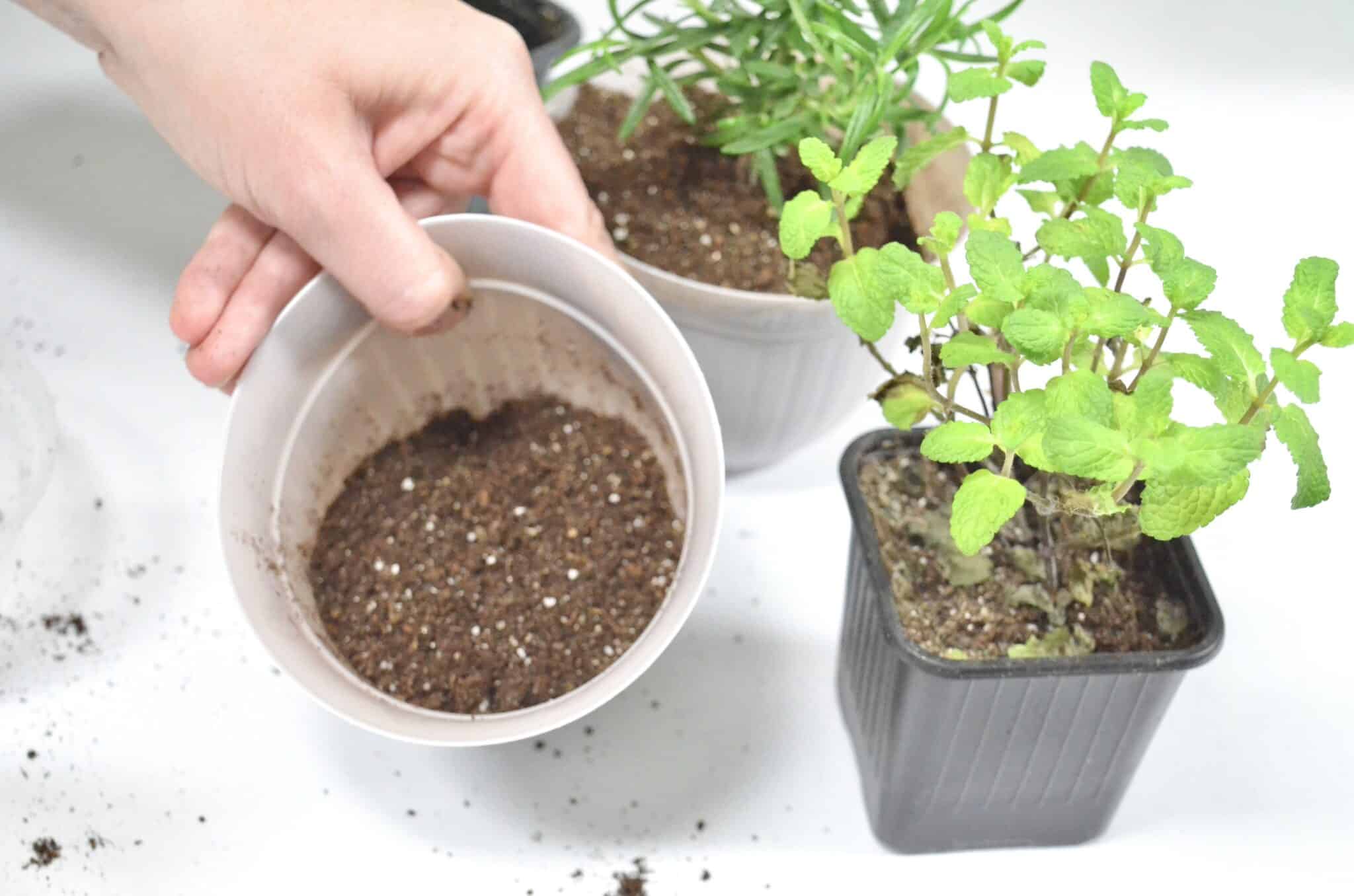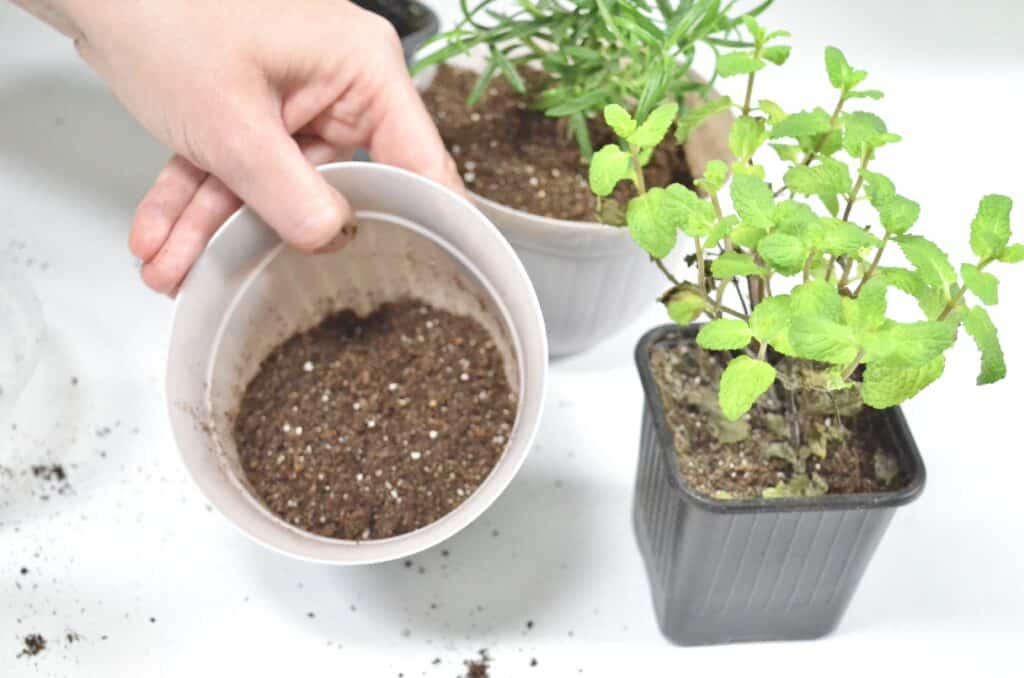 How to Plant Herbs:
Place some potting soil in the bottom of your garden planter. Carefully remove your fresh herb plant and transfer it into your pot. Fill in dirt around the empty spaces surrounding your fresh herb plant.
TIP: Add rocks into the garden planter before adding dirt to help with water drainage.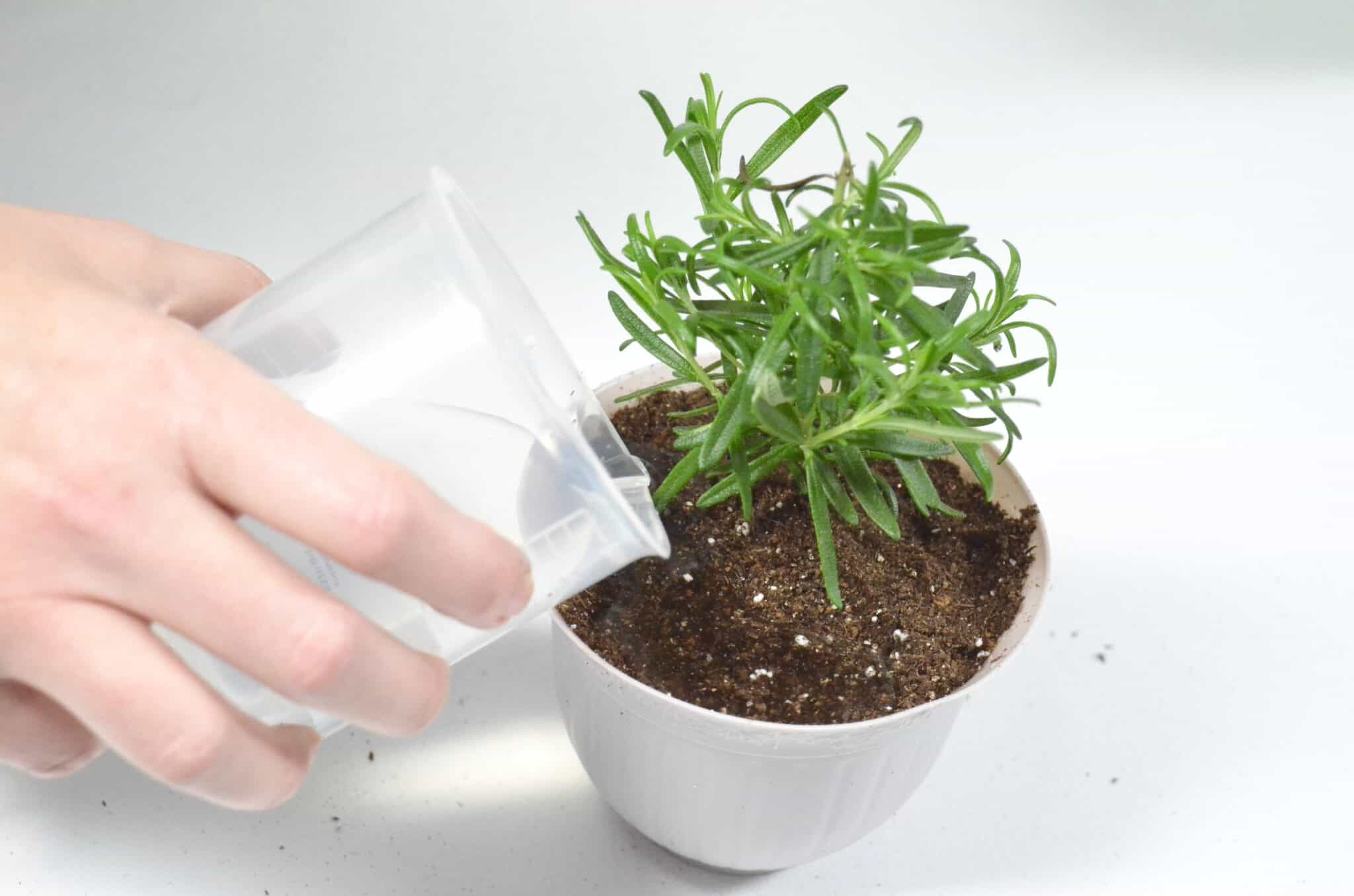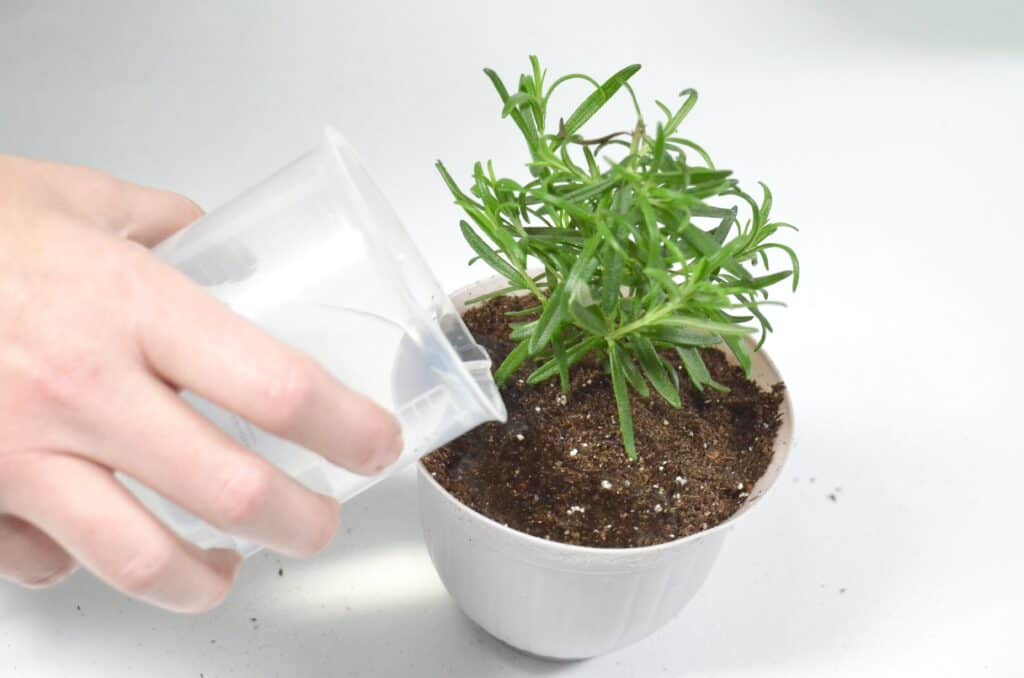 Press the soil down firmly and water well! If you're planting your herb plants in pots instead of the ground outside make sure you check it regularly to see if it needs to be watered.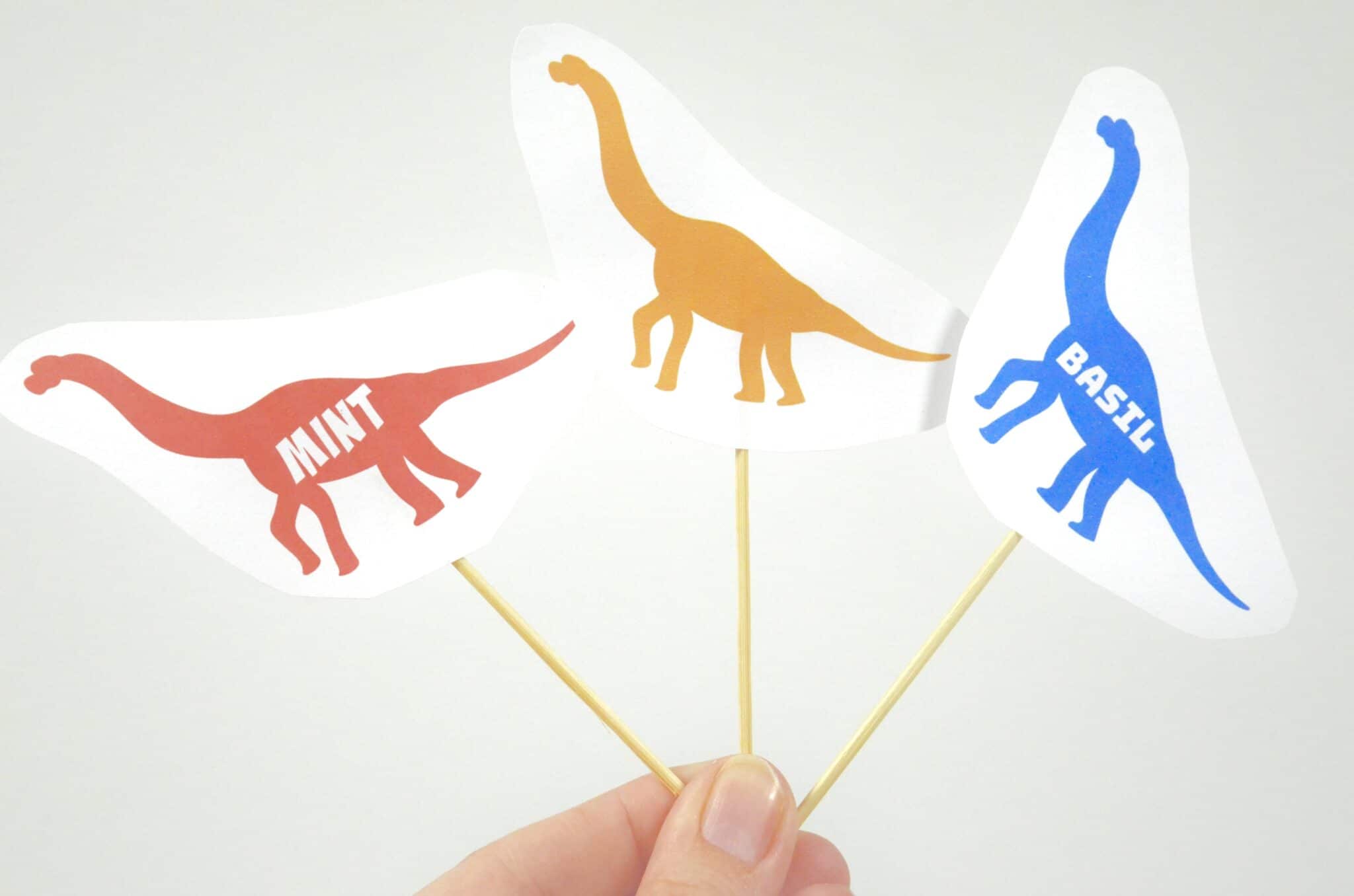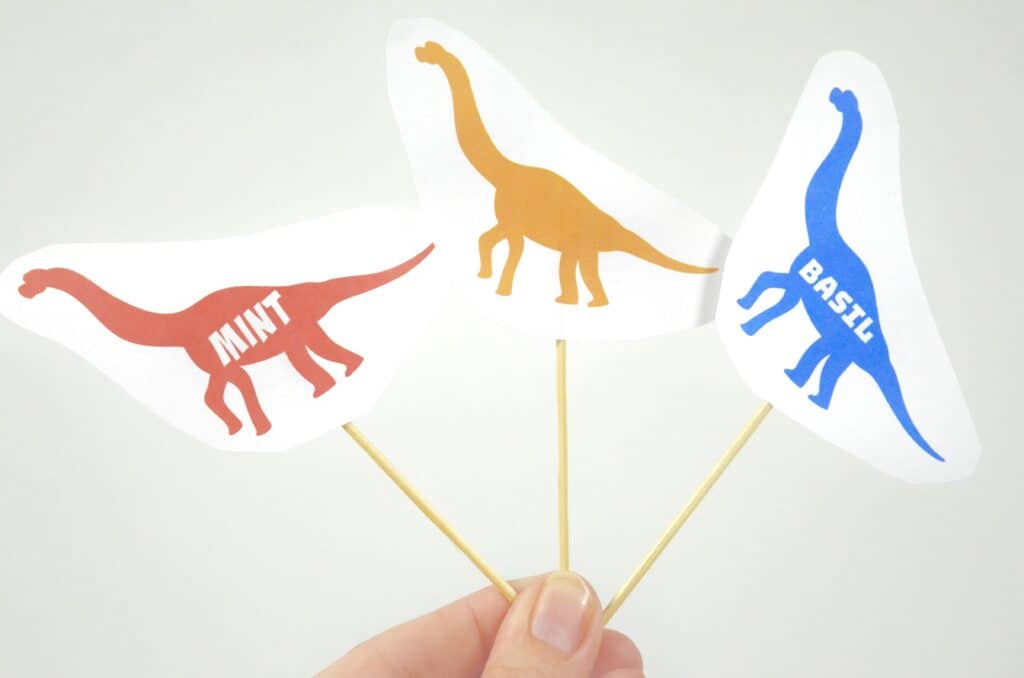 Print out our dinosaurs from the file below! We have dinosaurs in various species, colors, black and white, and with AND without herb names labeled!
I recommend laminating
your dinosaur garden markers simply because they have the tendency to get wet from watering. Then just tape onto a toothpick or craft stick!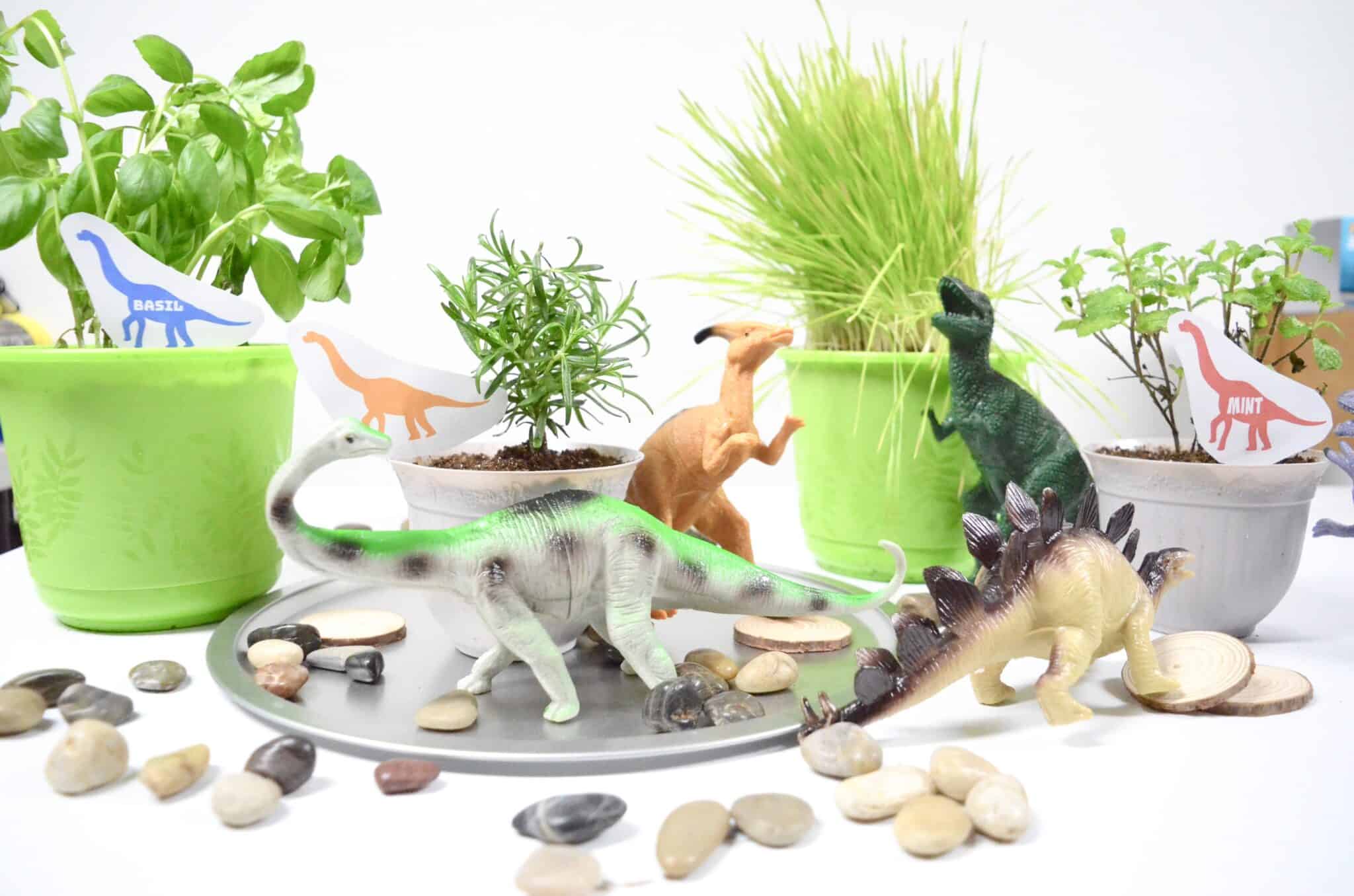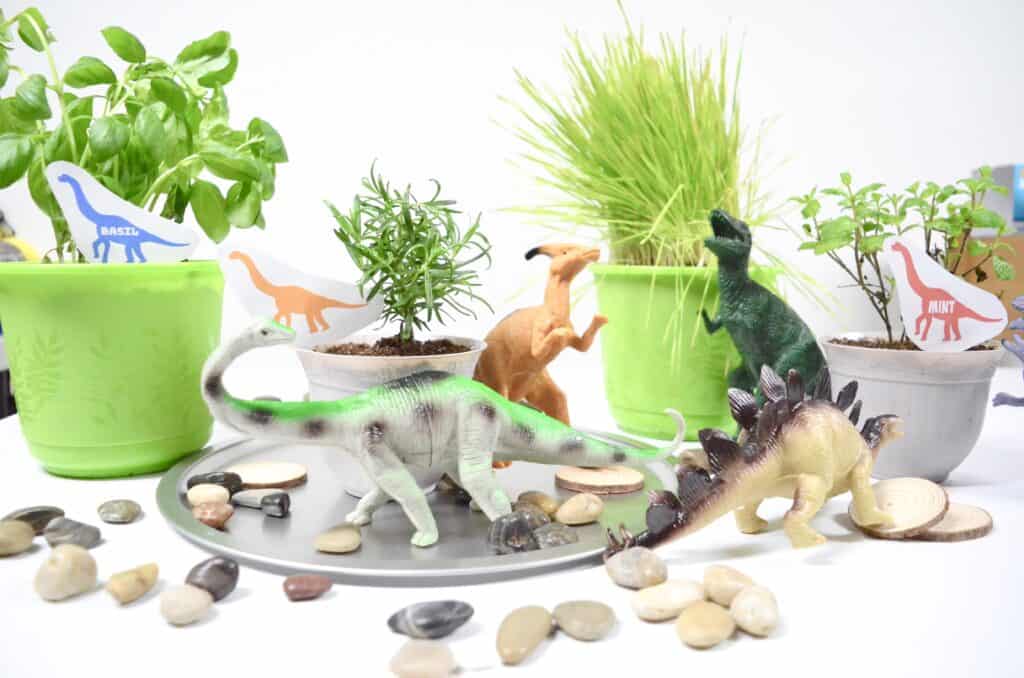 Other Ideas to Add to Your Dinosaur Sensory Garden: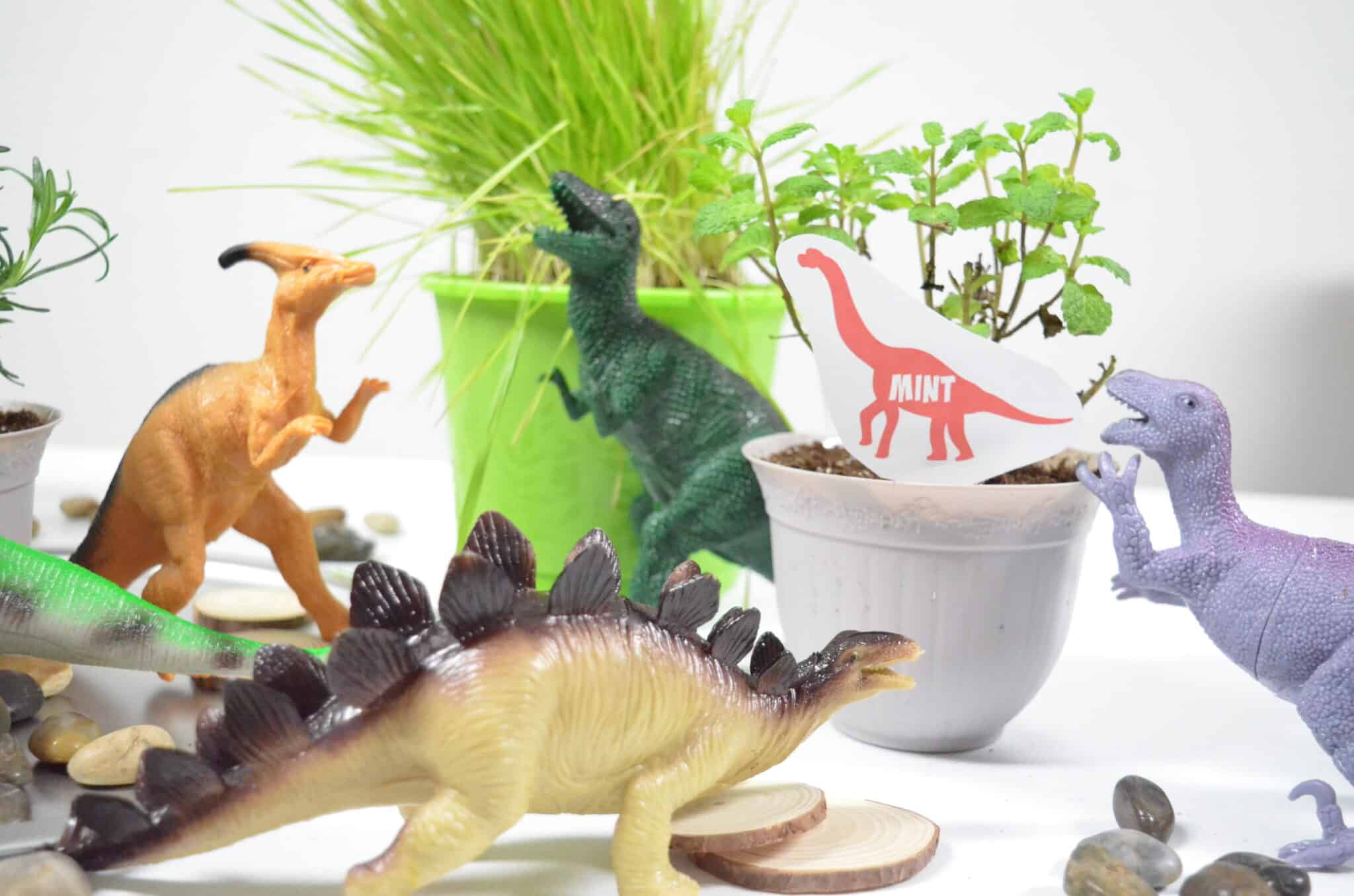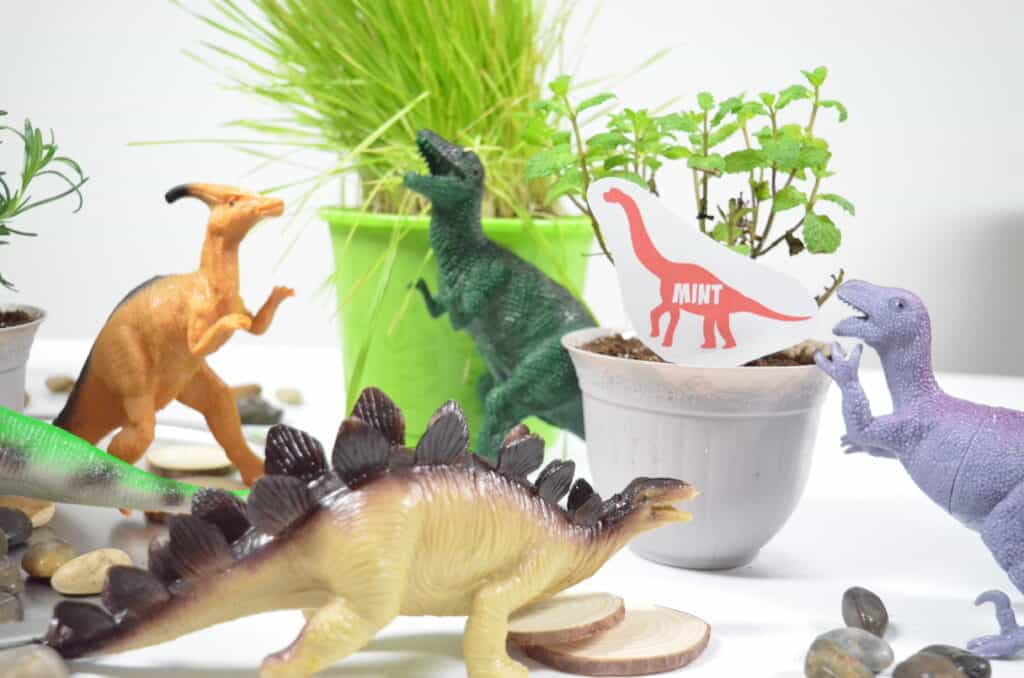 I leave a small bucket near the herbs that the kids can pull things out of like rocks and wood slices to play with. Then when they are done they can put all of the accessories and toys back into the bucket!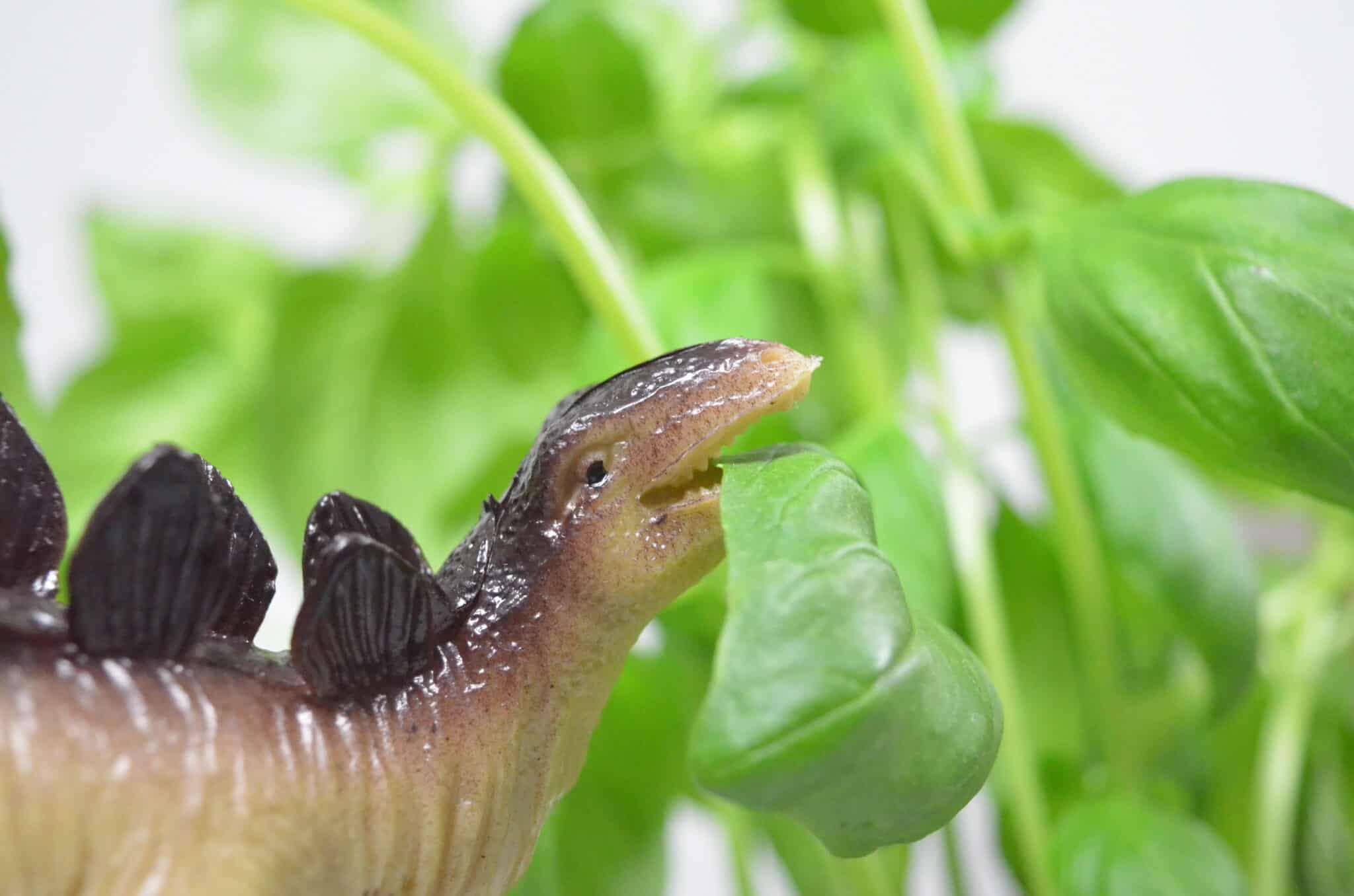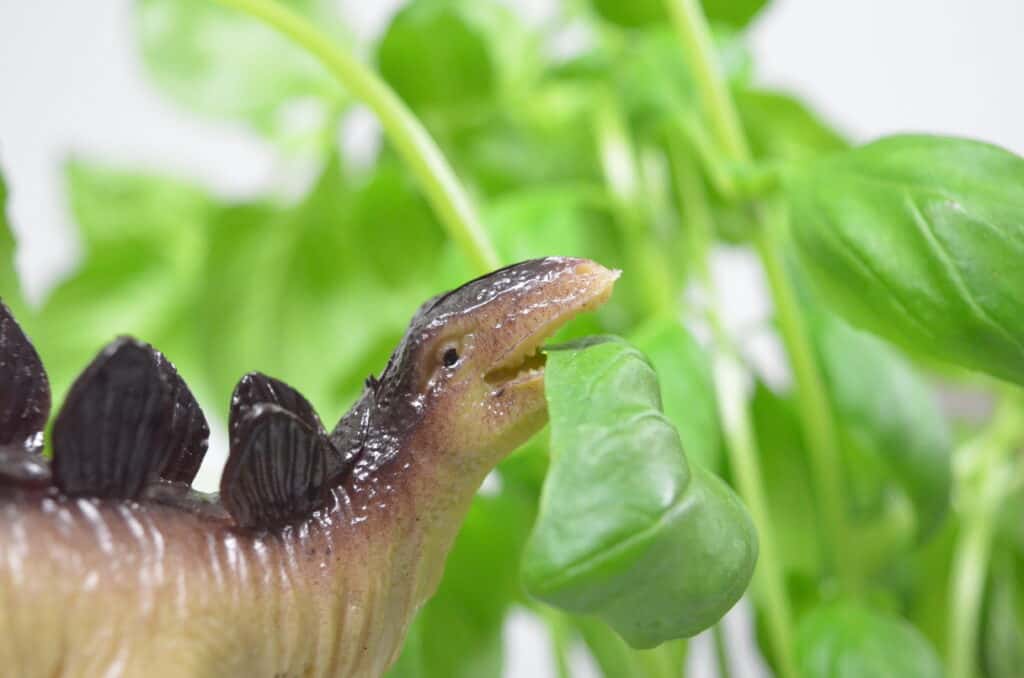 Both your kids AND their toy dinosaurs can sample food from this delicious aromatic herb garden!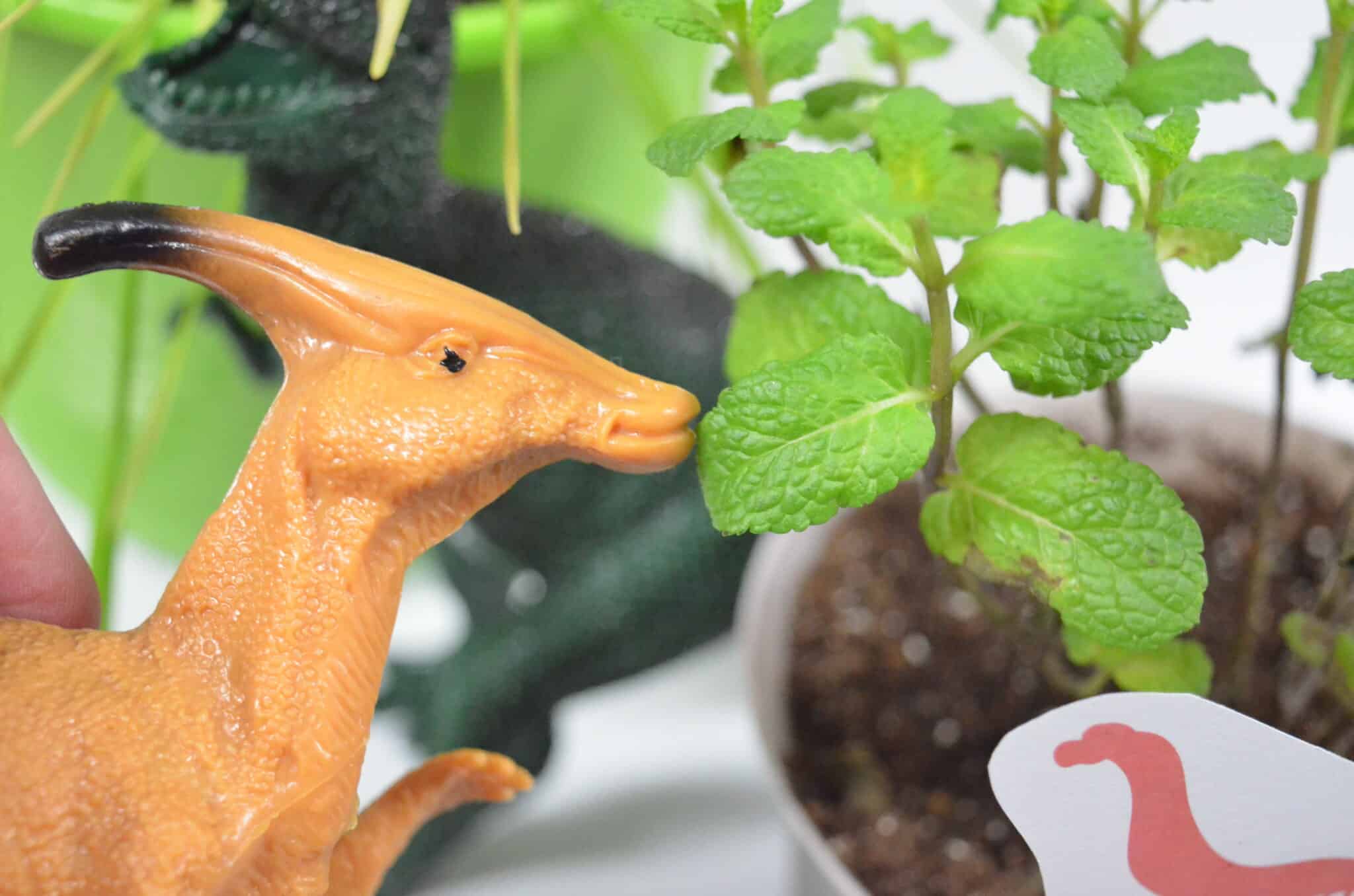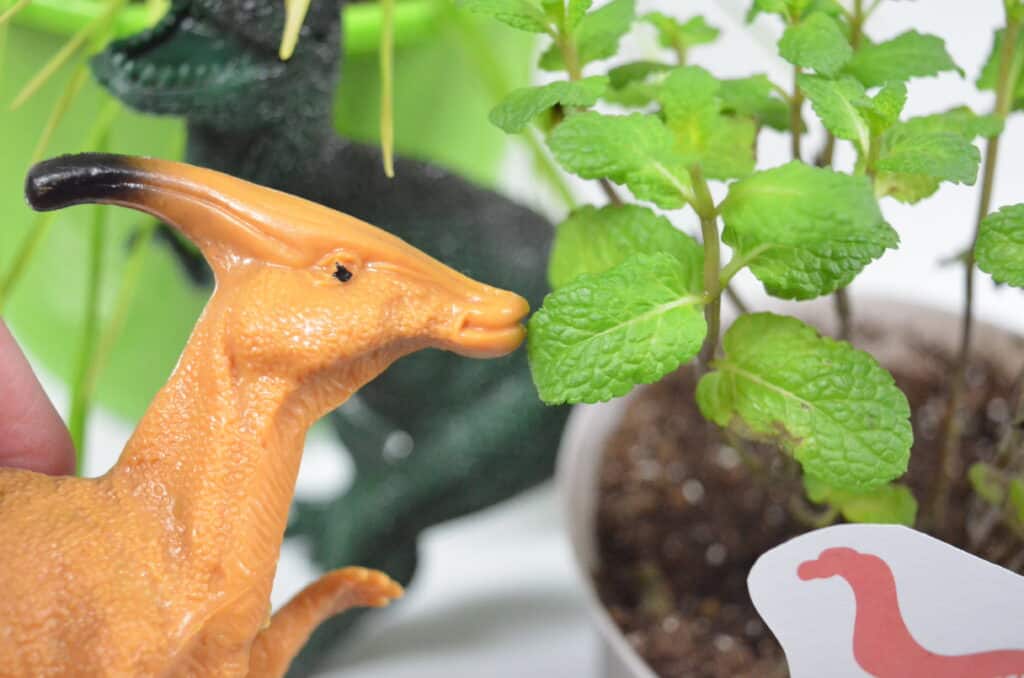 Remind the kids that they don't have to eat their sensory garden, that they can just touch it to feel the textures. Don't forget to take a big sniff too!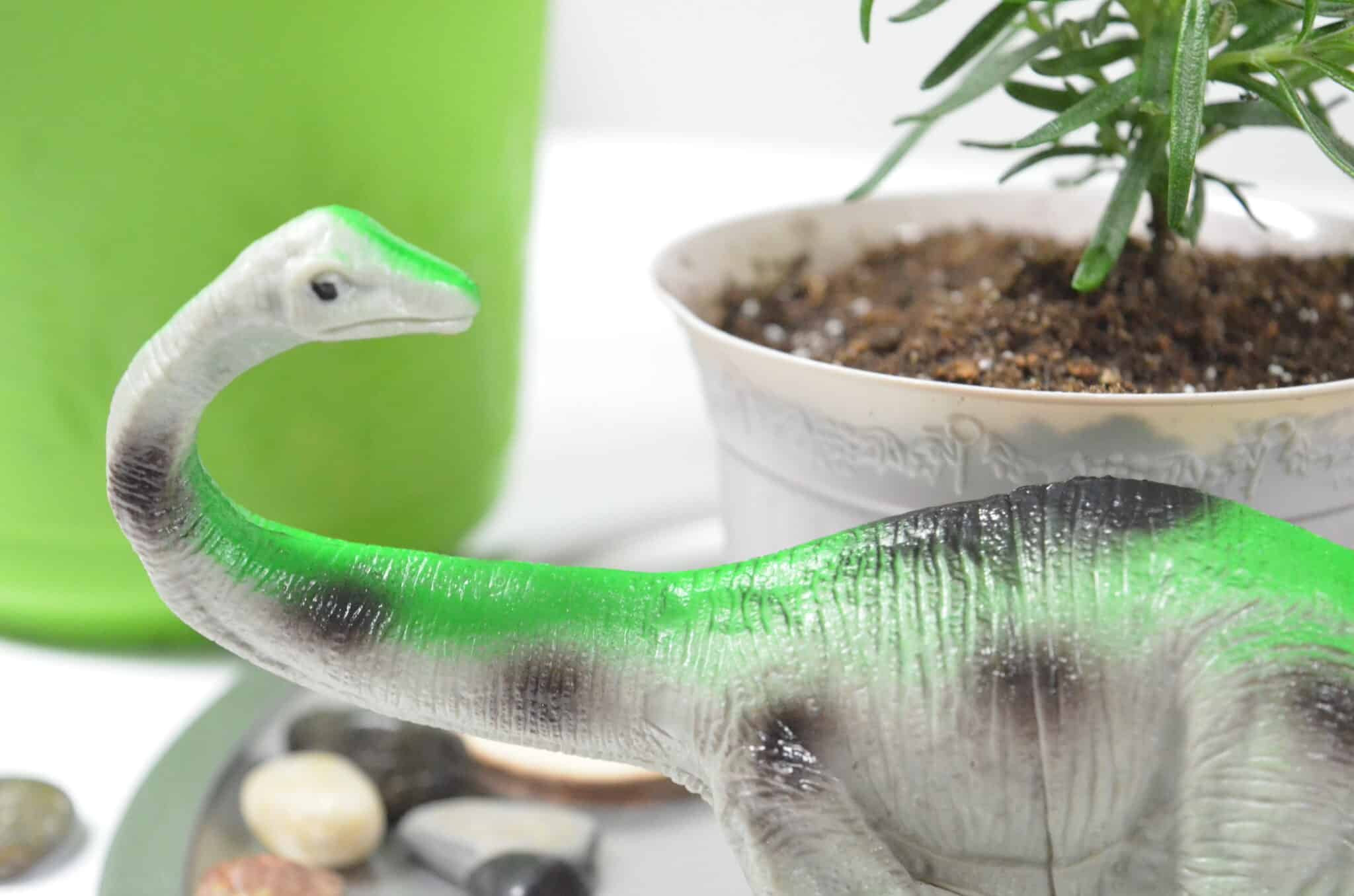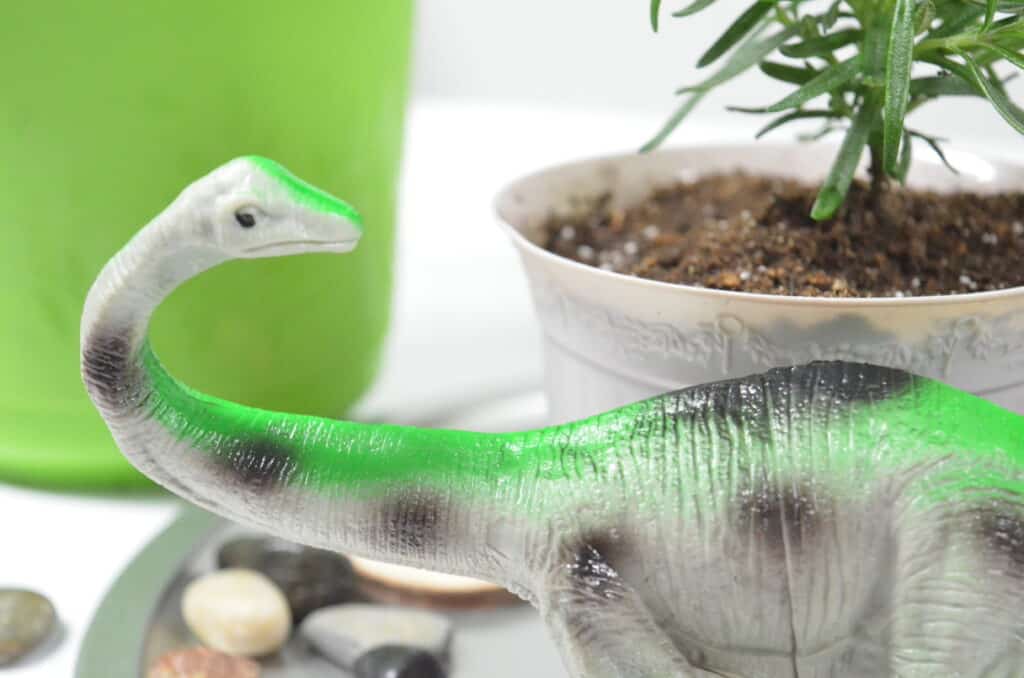 10 Sensory Related Dinosaur Books I Recommend: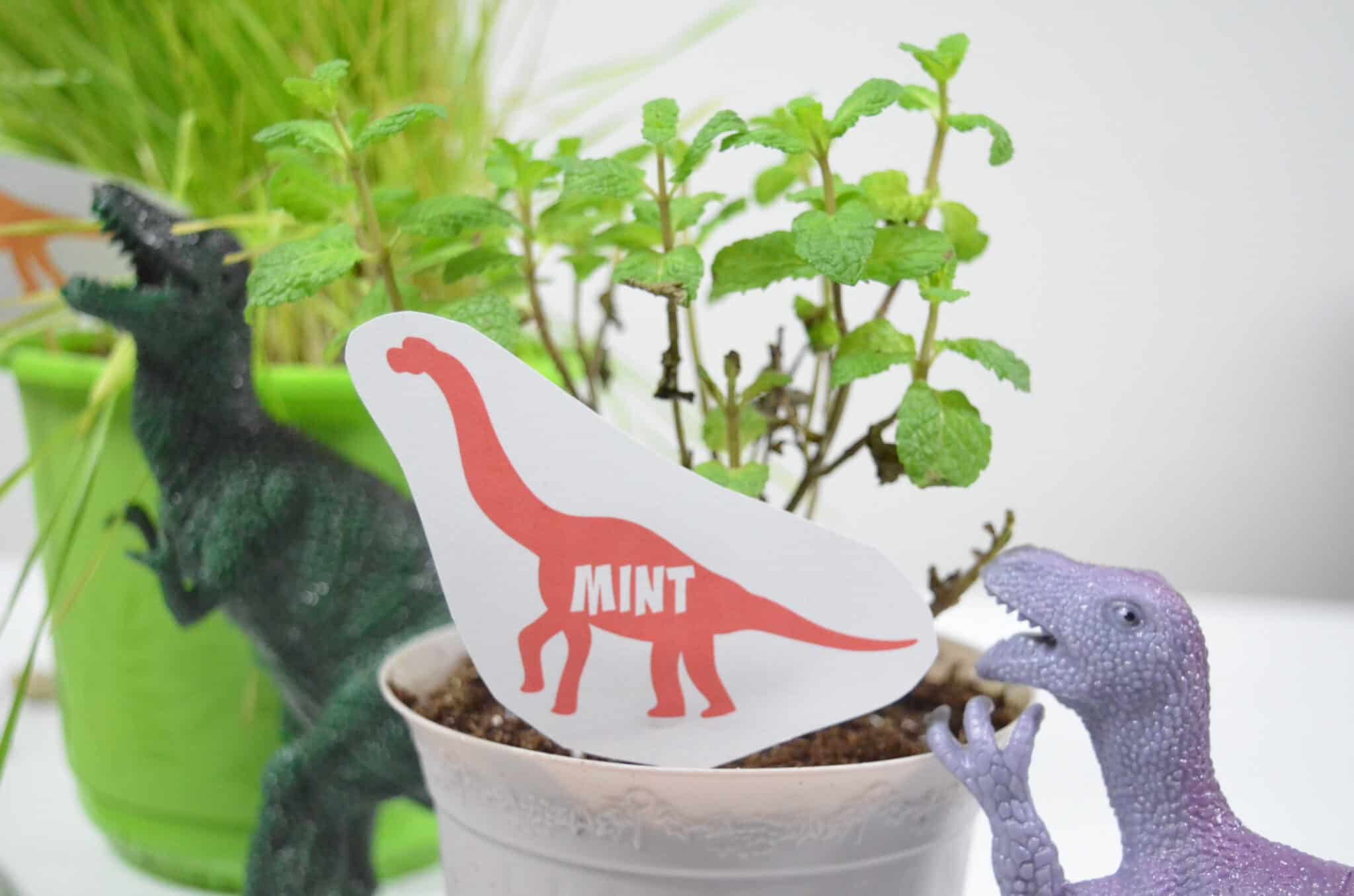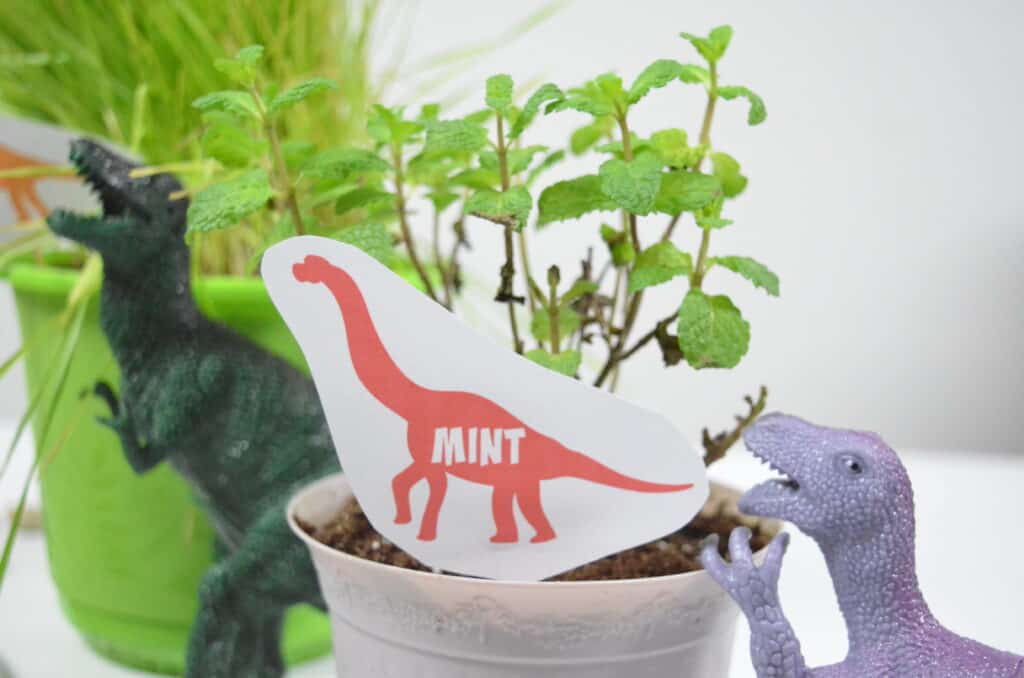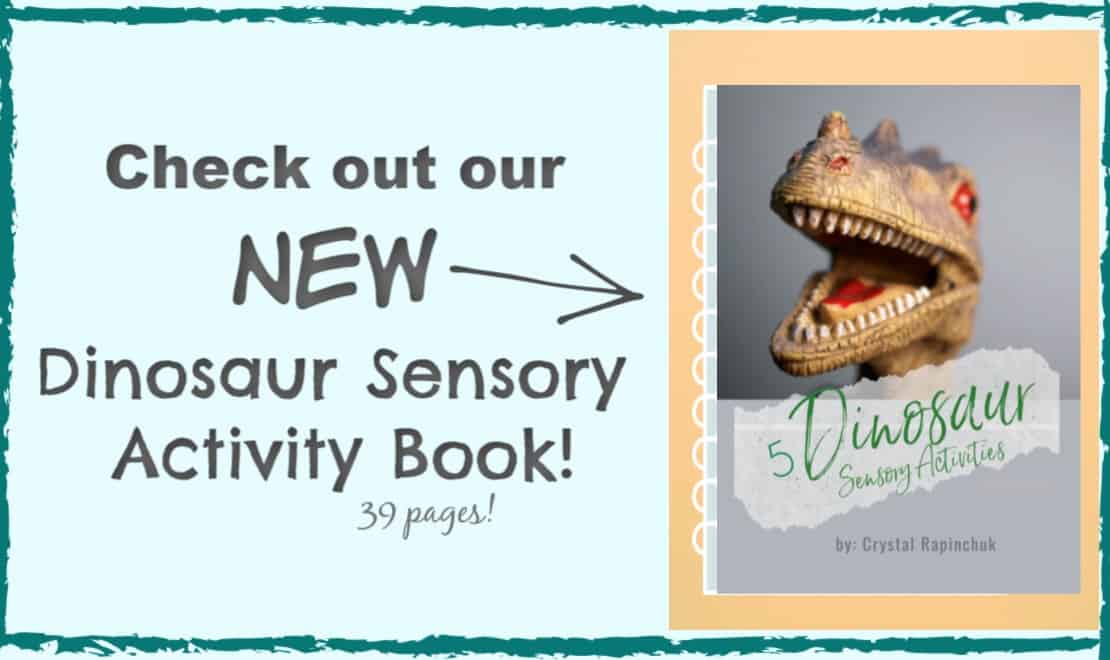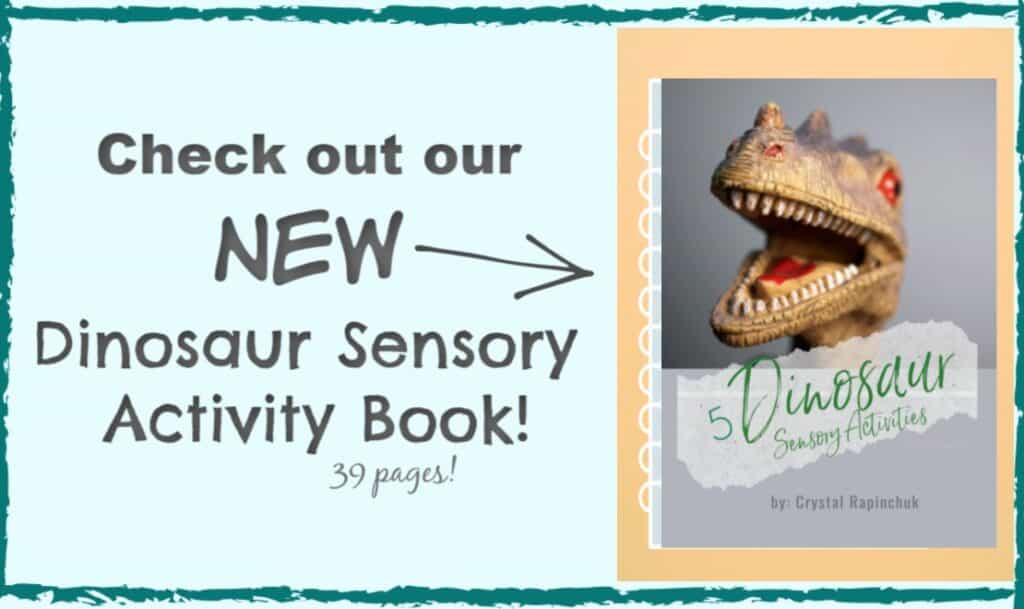 If you appreciate this free content and would like to help contribute in a small way in helping me continue providing free educational resources for others, feel free to send a token of your appreciation via Paypal here. Any amount helps and is greatly appreciated.
Other Dinosaur Activities: