How to Make a Popsicle Pinata in Under 1 Hour
This post may contain affiliate links, view our disclosure policy for details.
My little guy wanted a popsicle party for his 3 year old birthday party and of course being the frugal family that we are I decided to make all of our decorations. Not to mention that it's terribly difficult to actually find popsicle-themed decor! Unlike our paper mache ladybug pinata I decided to make our popsicle pinata out of cardboard. With it being the end of the school year I wanted to  make a quick project of our pinata!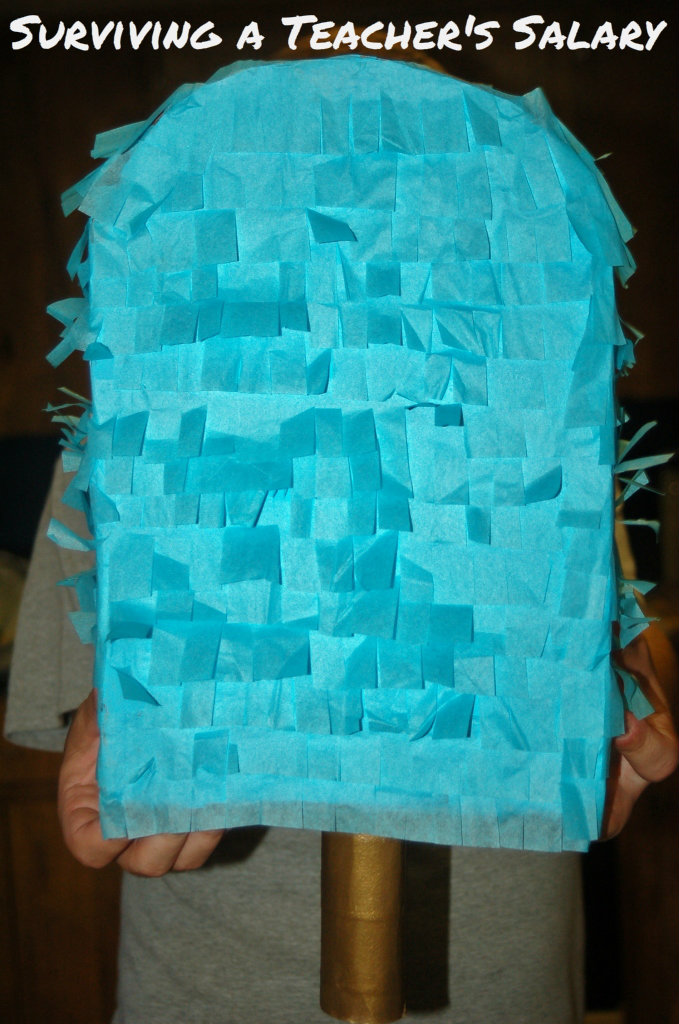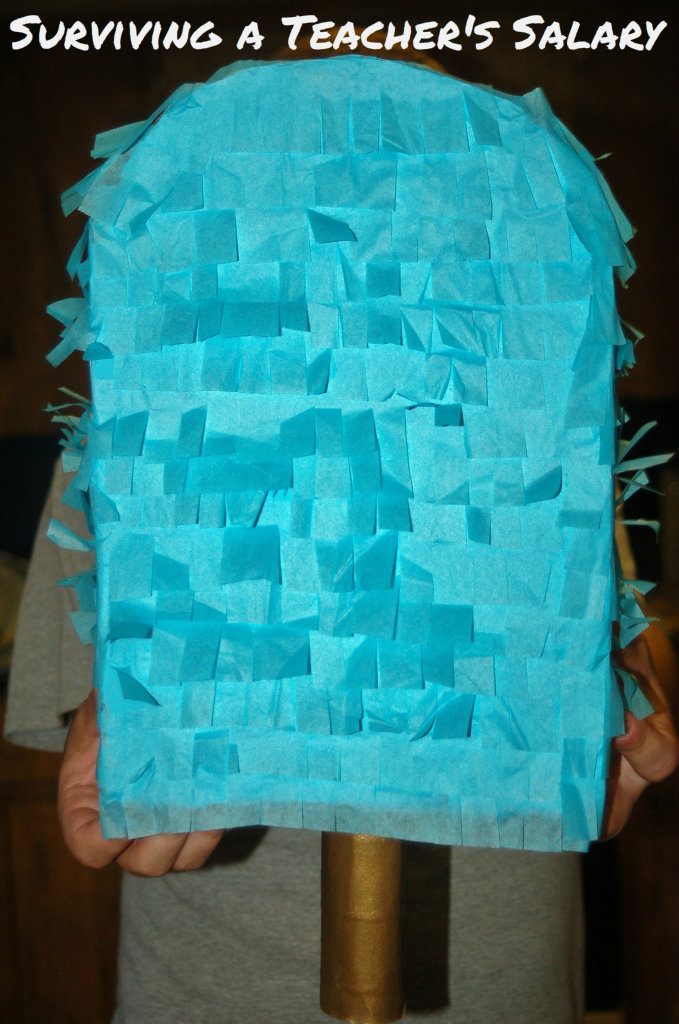 Popsicle Pinata Materials:
cardboard
paint
1 toilet paper tube
colored tissue paper
glue stick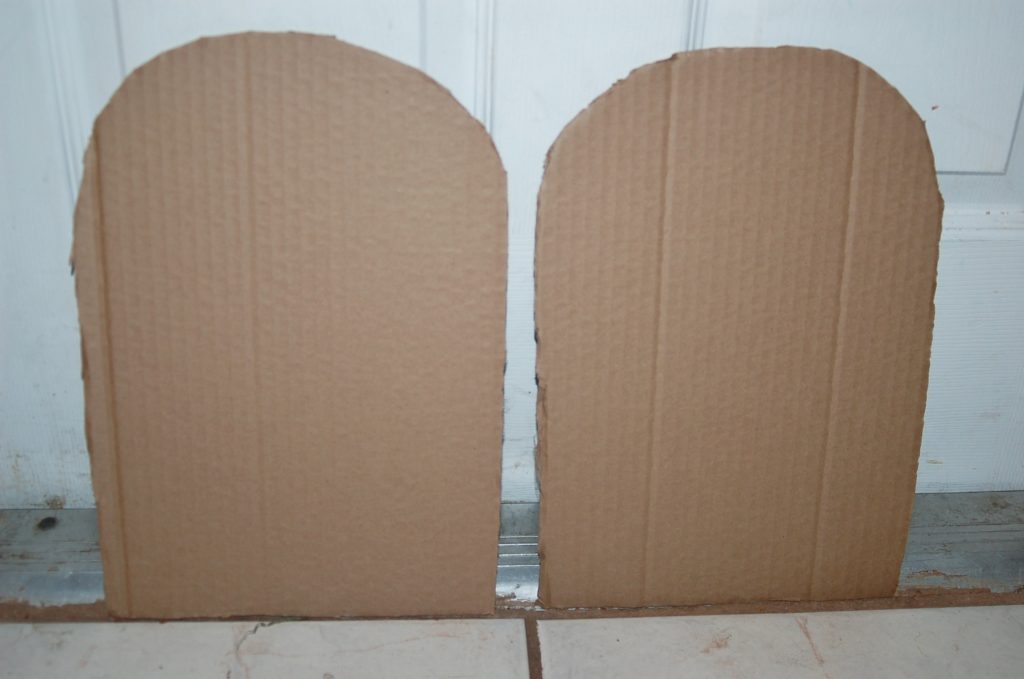 First you need to cut out two tombstone shaped pieces of cardboard – both exactly the same. Then cut one long skinny strip of cardboard which I will show you how to wrap around the popsicle.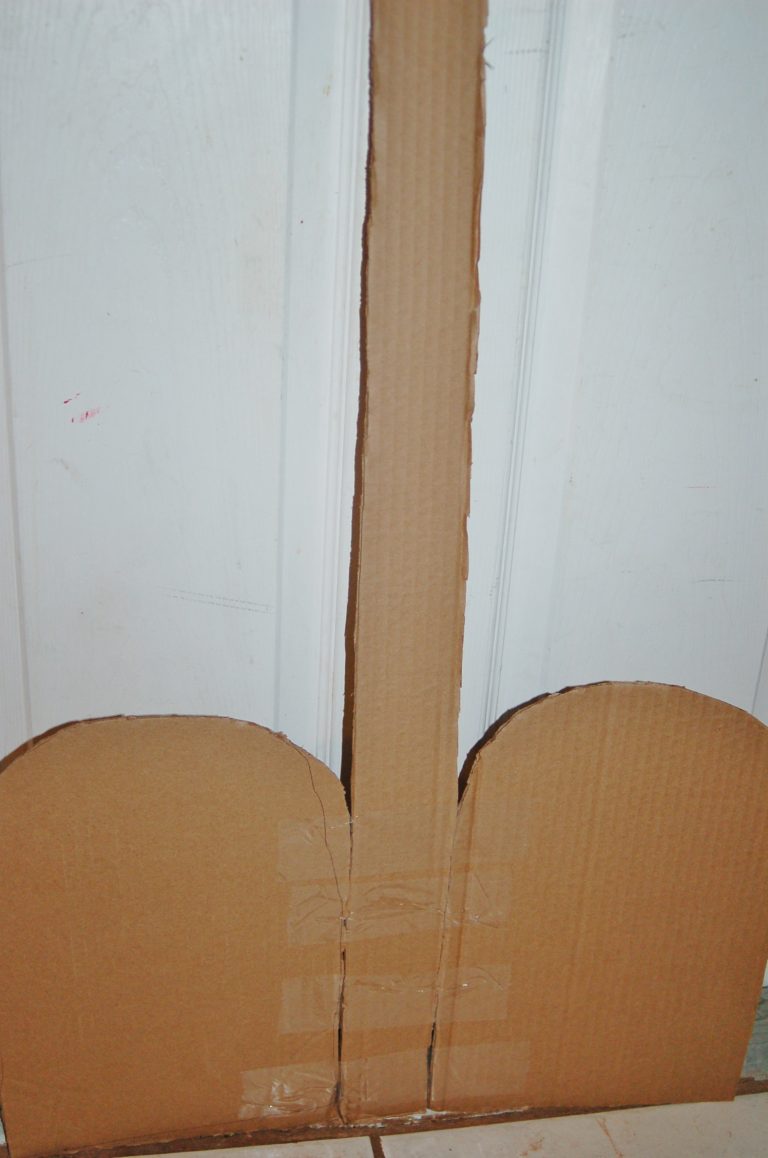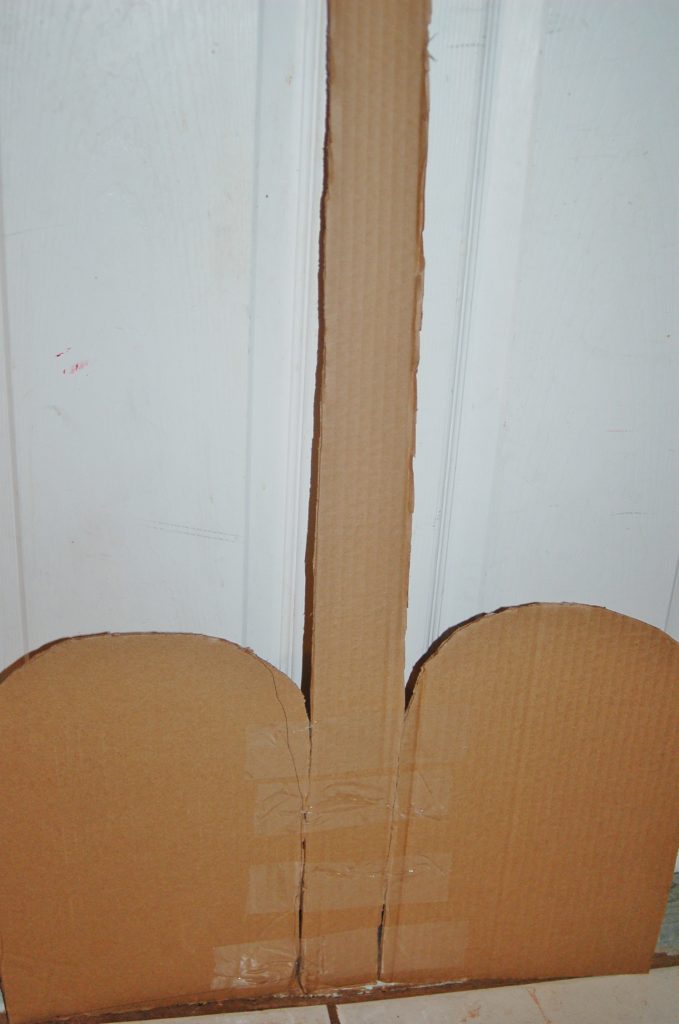 Next lay the long skinny strip of cardboard between the two popsicle slabs and tape them flat together.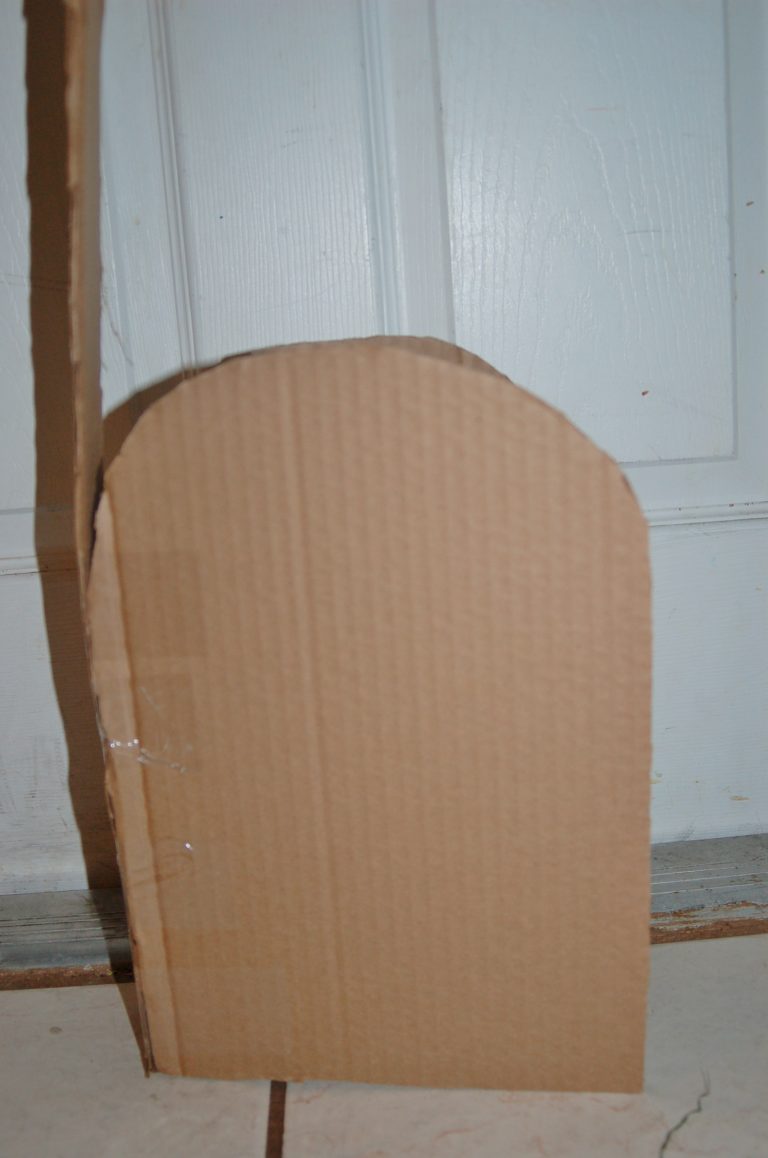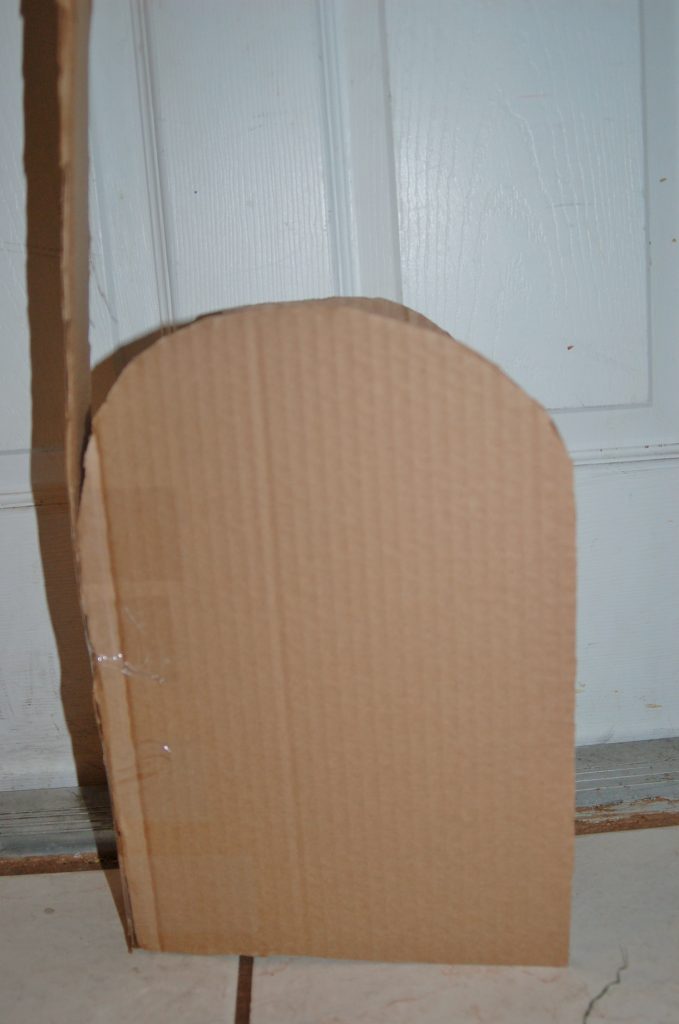 Once you have taped the three pieces together fold them into a book shape – now you can start to see the shape of your popsicle pinata forming!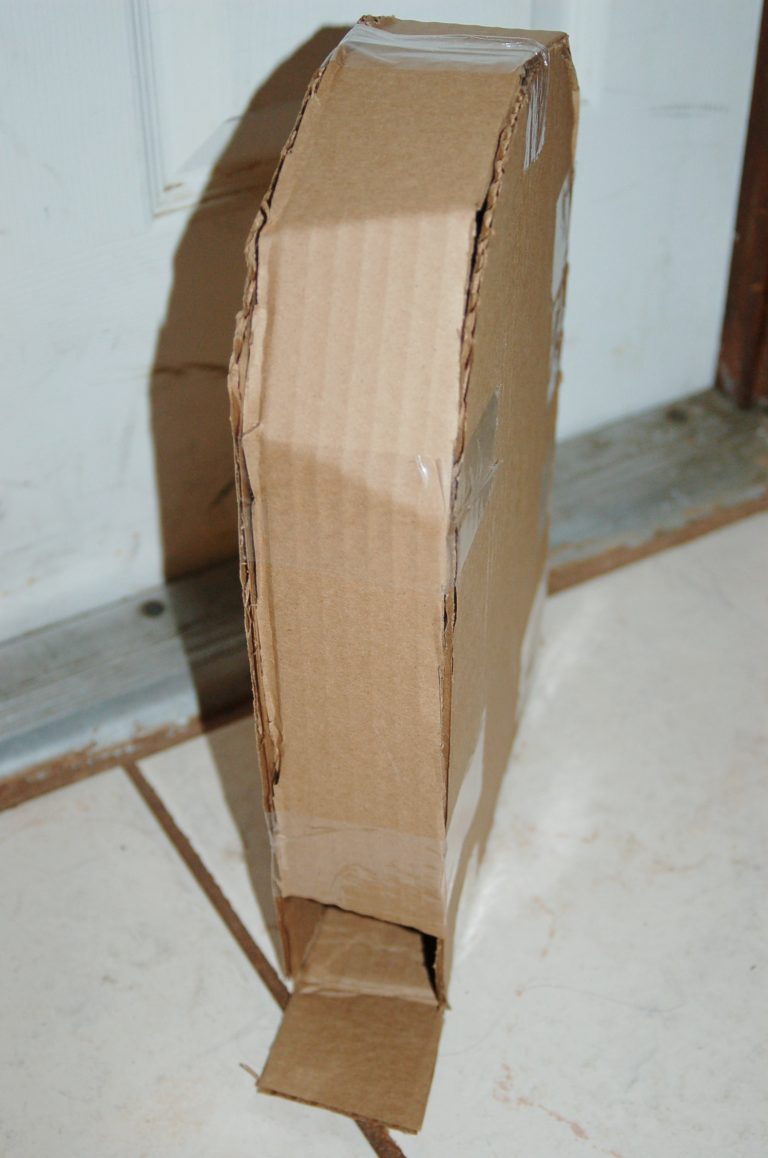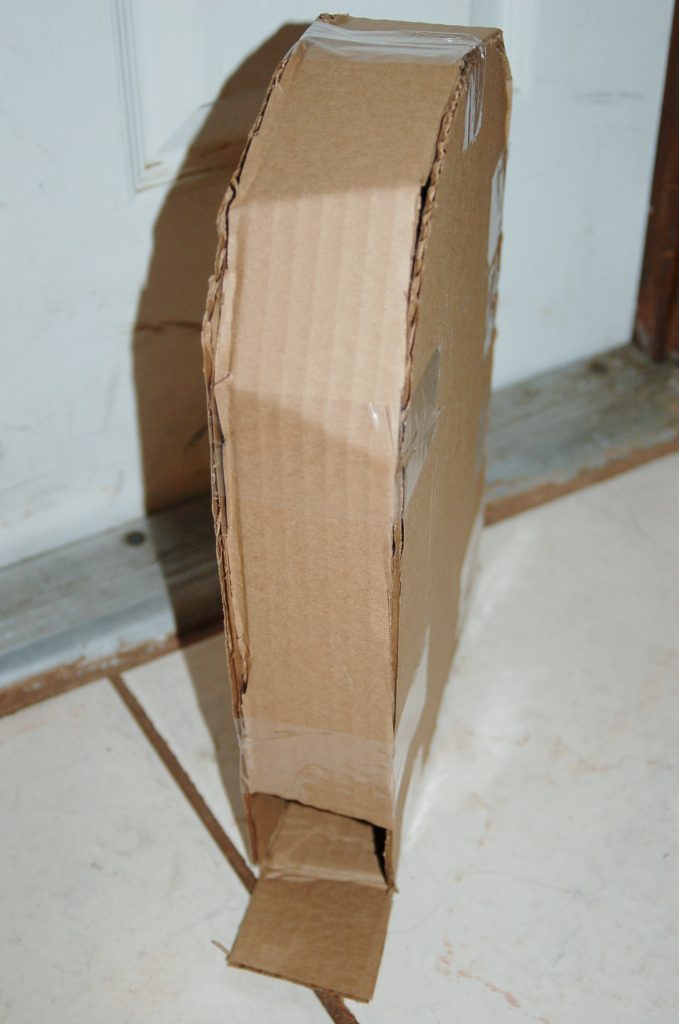 Continue to pull the cardboard strip around the popsicle form taping it as you go.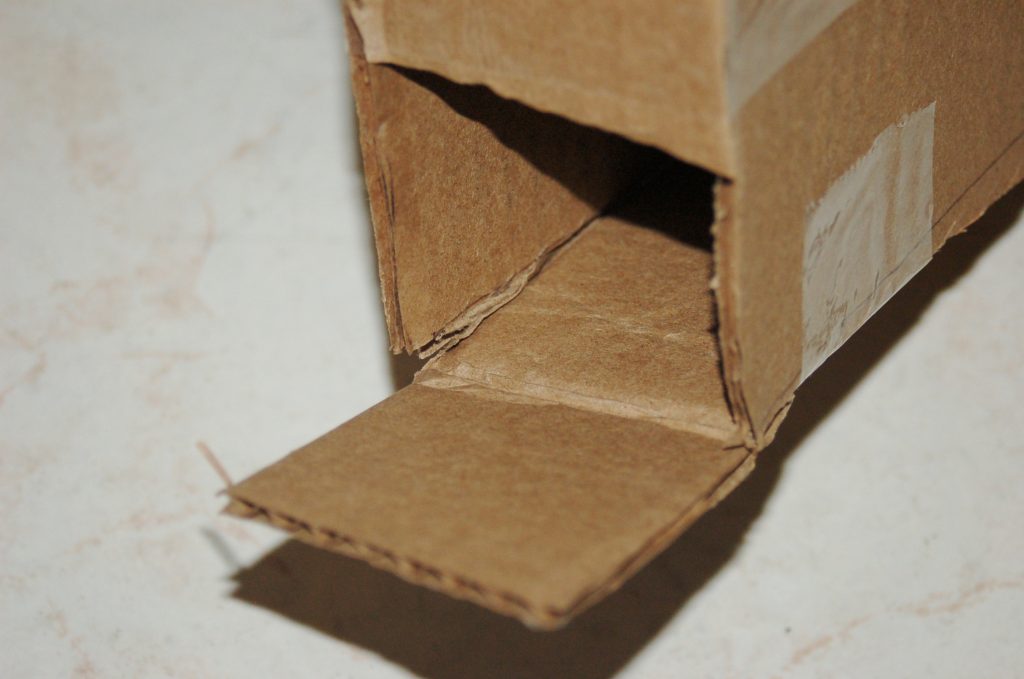 BUT make sure that you leave a small opening so that you can put your piñata goodies in! My hole ended up on the side of my pinata which was fine with me. The next step is to paint your popsicle. Then use a hot glue gun to glue on an empty toilet paper tube on the bottom so that it will look like a popsicle stick. I painted my toilet paper tube gold.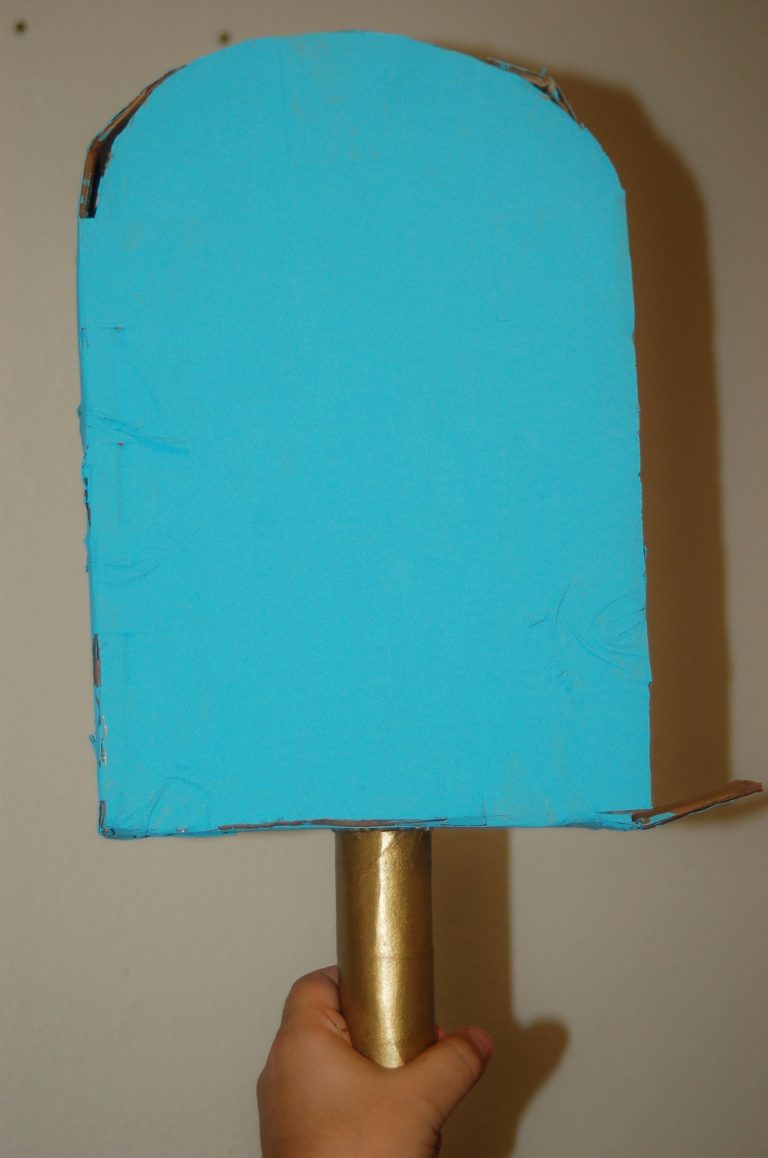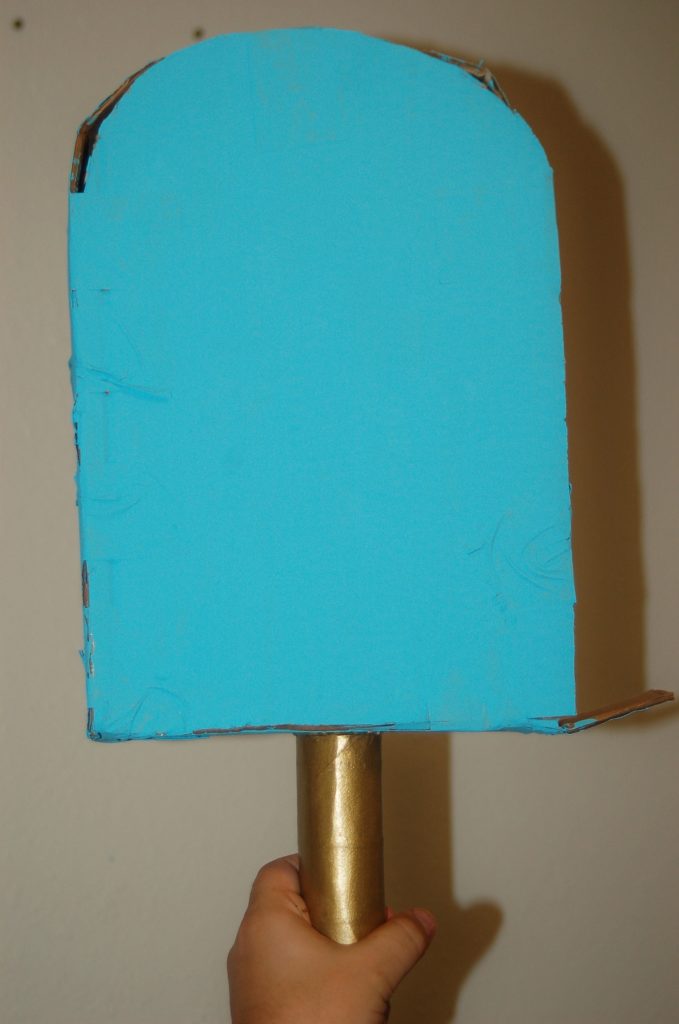 It's starting to look exciting!! I used acrylic paint so that it would dry quickly. Because I made it a quick pinata out of cardboard you can see that there are some small gaps around the edges so I decided to add one final step to my pinata for aesthetic appeal.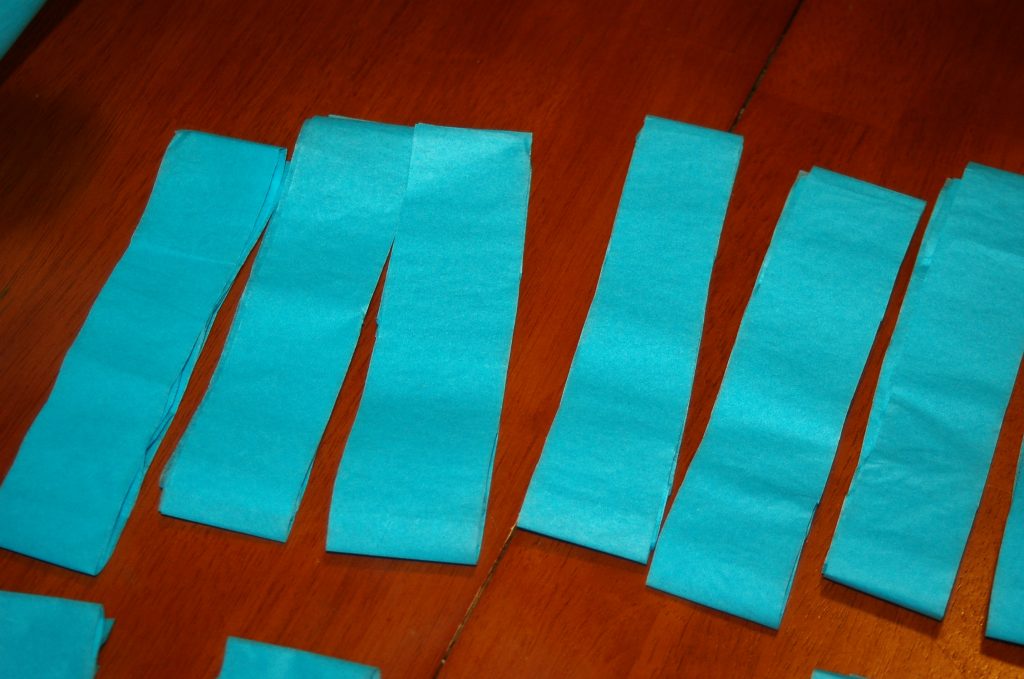 Fold up a piece of colored tissue paper and cut it into long skinny strips.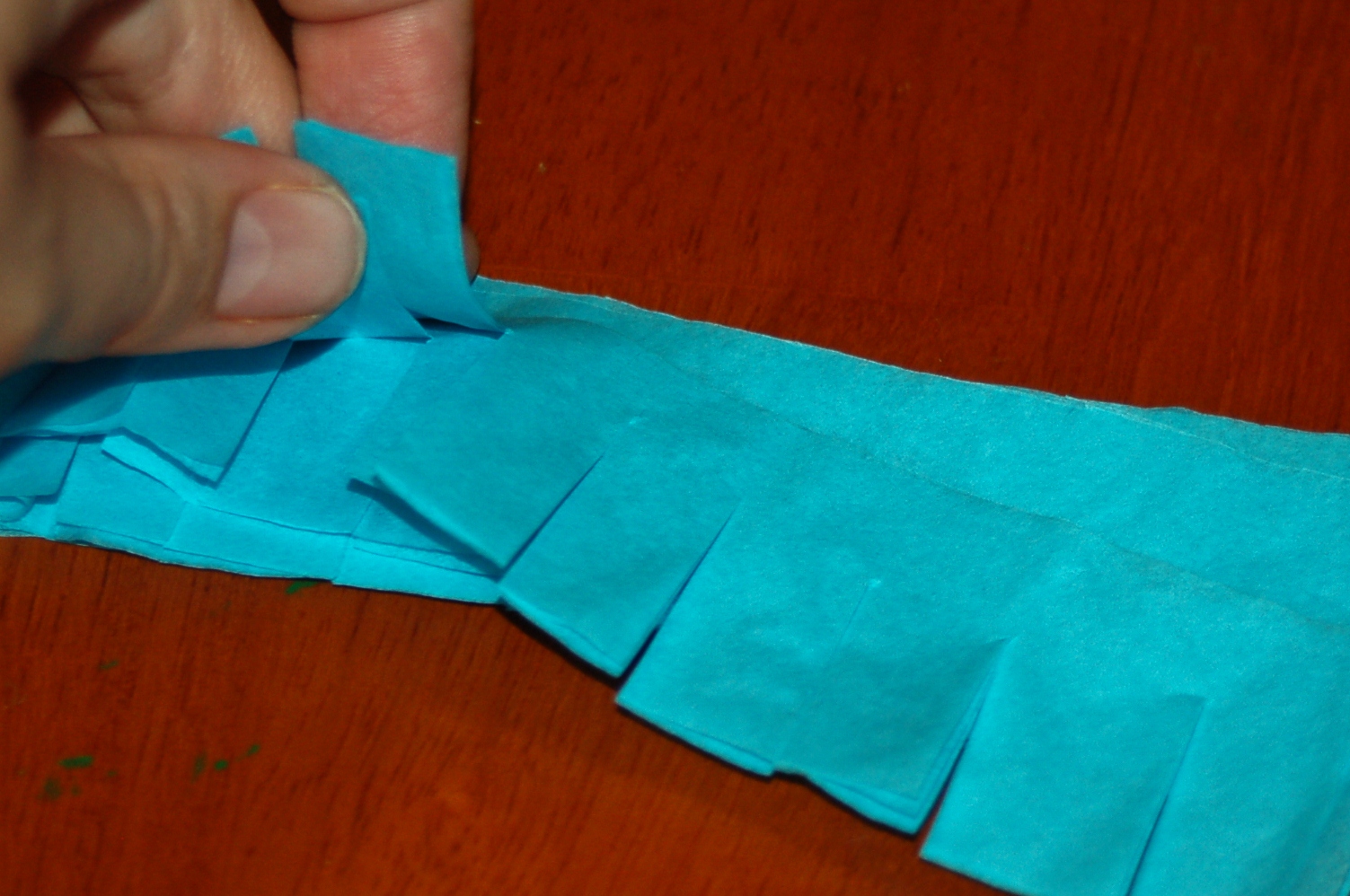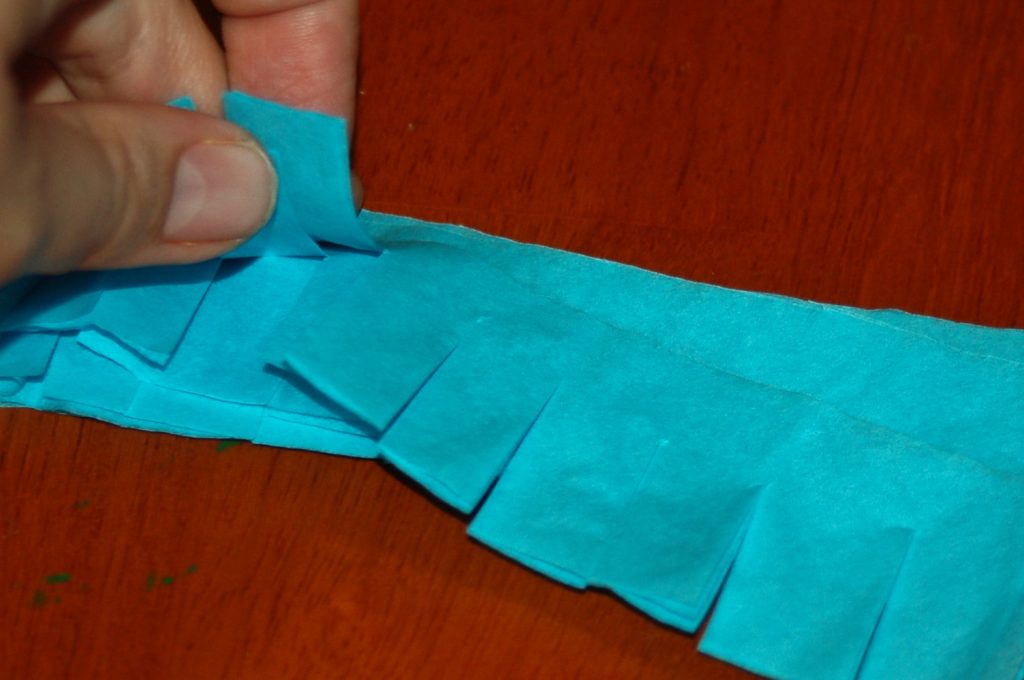 Cut about 3/4 of the way into the strip as shown above but do NOT cut all the way through. You want to have one very long "feathered" strip of tissue paper.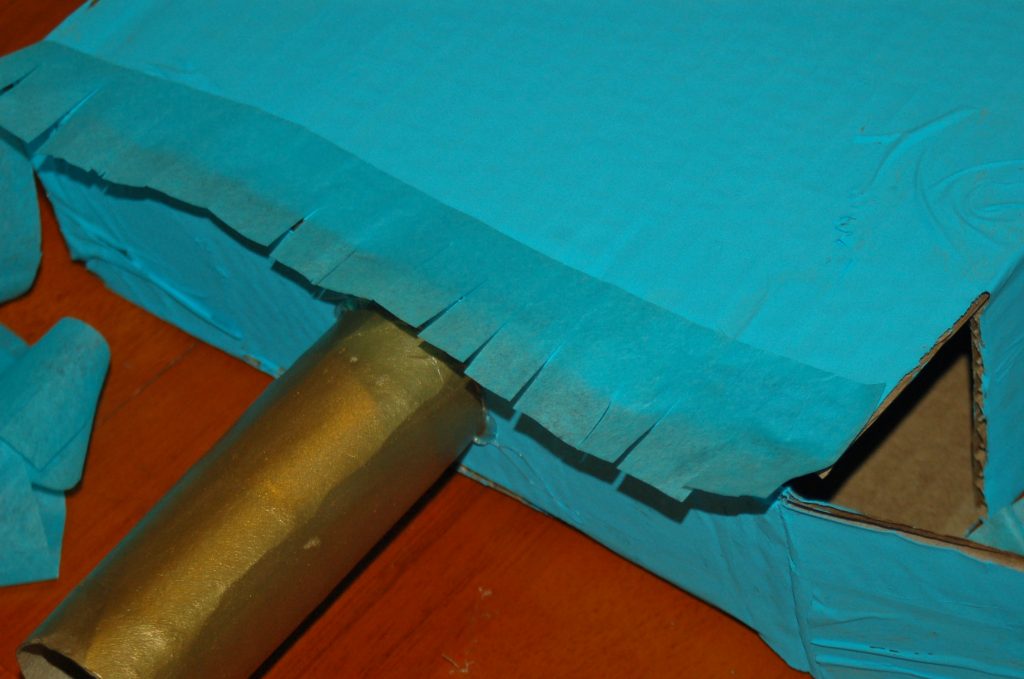 Starting at the bottom of the pinata use your glue stick to attach your "feathered" tissue paper strip onto the popsicle.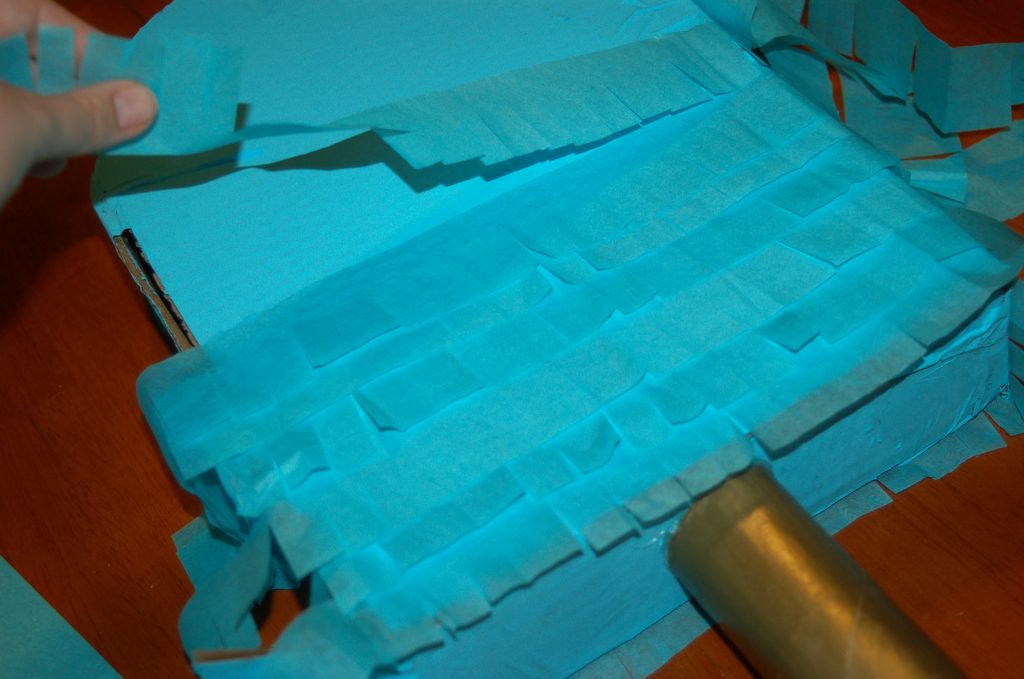 Continue adding strips one above the other until you have completely covered one side of the popsicle. Continue to wrap the tissue strip around the pinata and cover all open spots.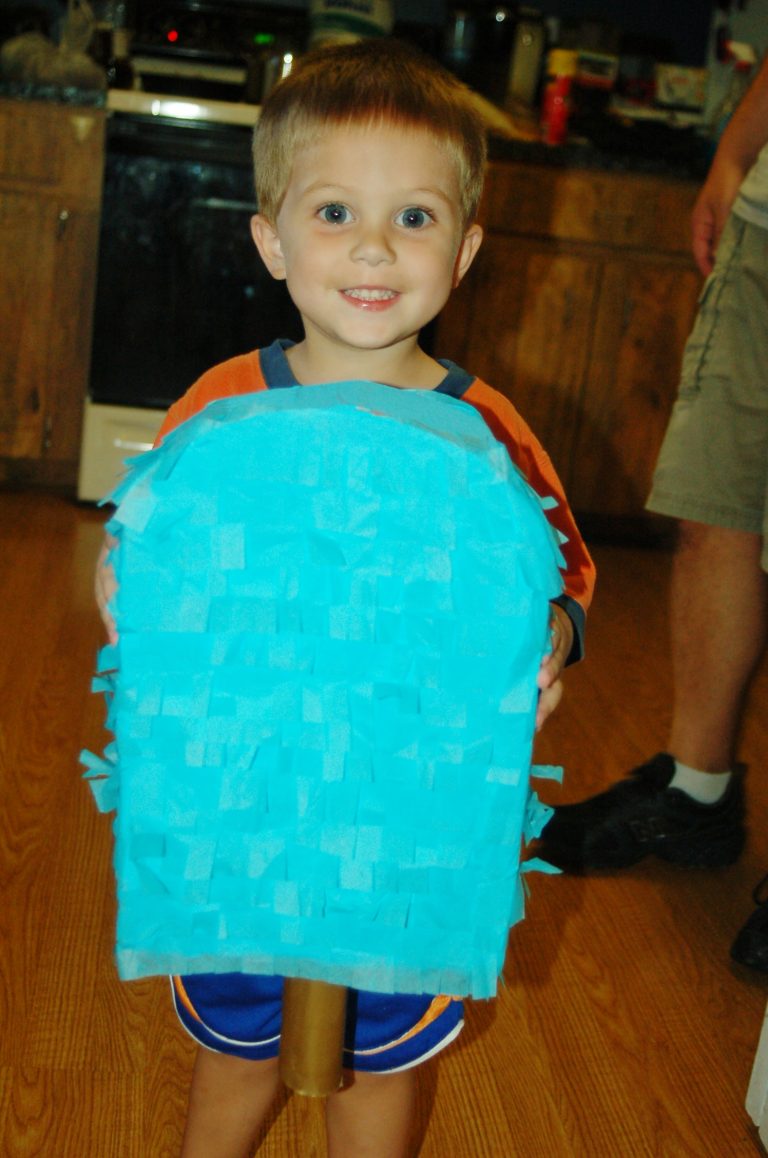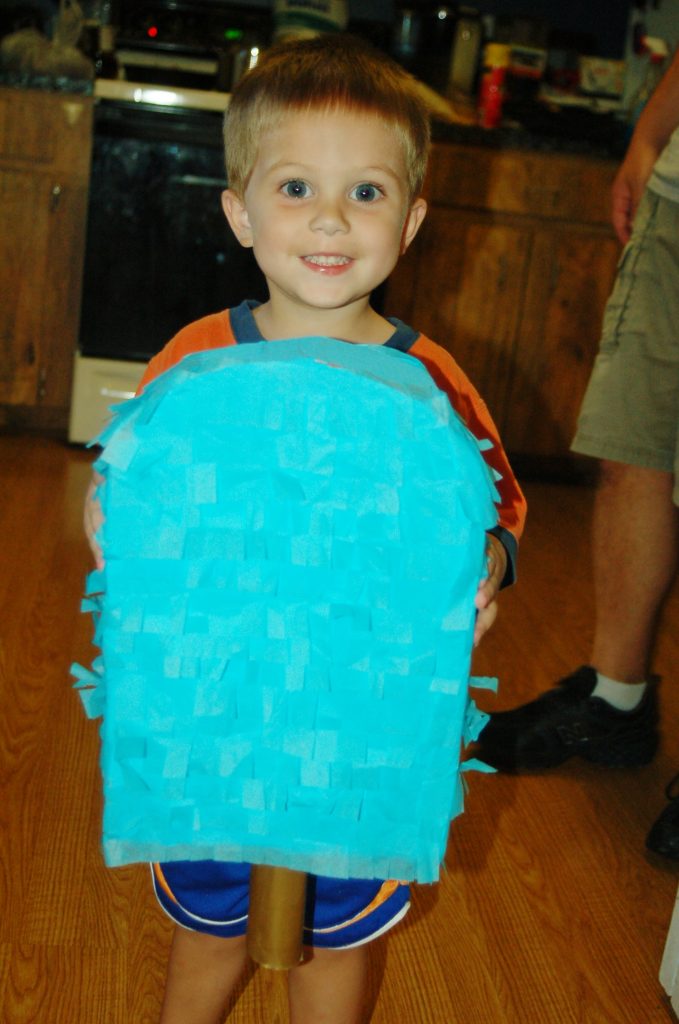 VOILA! Marvel at your popsicle piñata that takes just under an hour to complete! My son LOOOOVES his piñata! I can't wait to hang it up at his party next week!! Buy piñata party favors to fill it with here!