Teacher Appreciation Drink Koozie & Gift Ideas
This post may contain affiliate links, view our disclosure policy for details.
Make sure you check out a TON of other DIY Teacher Gift Ideas at the bottom of this post after our apple themed drink koozie for teachers!!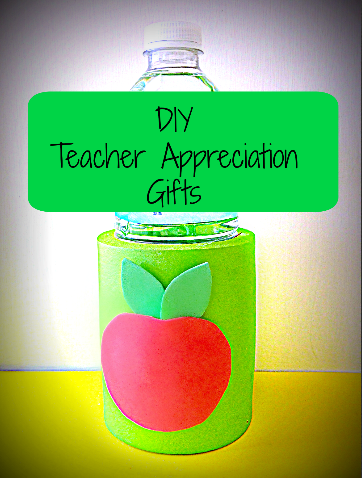 It's that time of year again when we're faced with the end of the school year approaching! (don't cheer TOO loudly!) and once again I am thankful (and feel sorry for!) the teachers that have my crazy kiddos during school hours! Although I try to do little thoughtful things throughout the year like bringing treats, volunteering time, and donating classroom supplies I also like to do something a little extra during appreciation weeks! My husband is a teacher and I won't lie – gift cards are always in style! Even if it's just $5!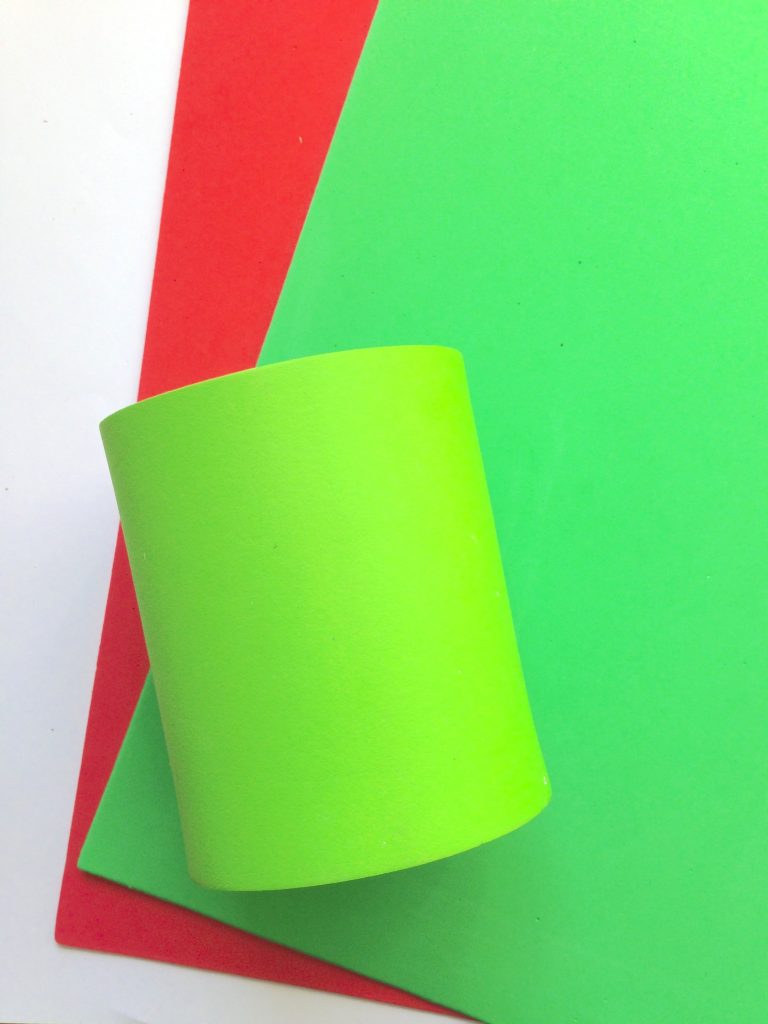 If your kiddo wants to help make a fun little gift for their teacher this DIY Apple Drink Koozie is not only super easy but you can stuff some candies or a gift card inside! Or simply pop a drink in it and give it as a random gift to your teacher throughout the year! You'll need a foam drink koozie in any color but red, Red and green craft foam, Scissors, and Glue.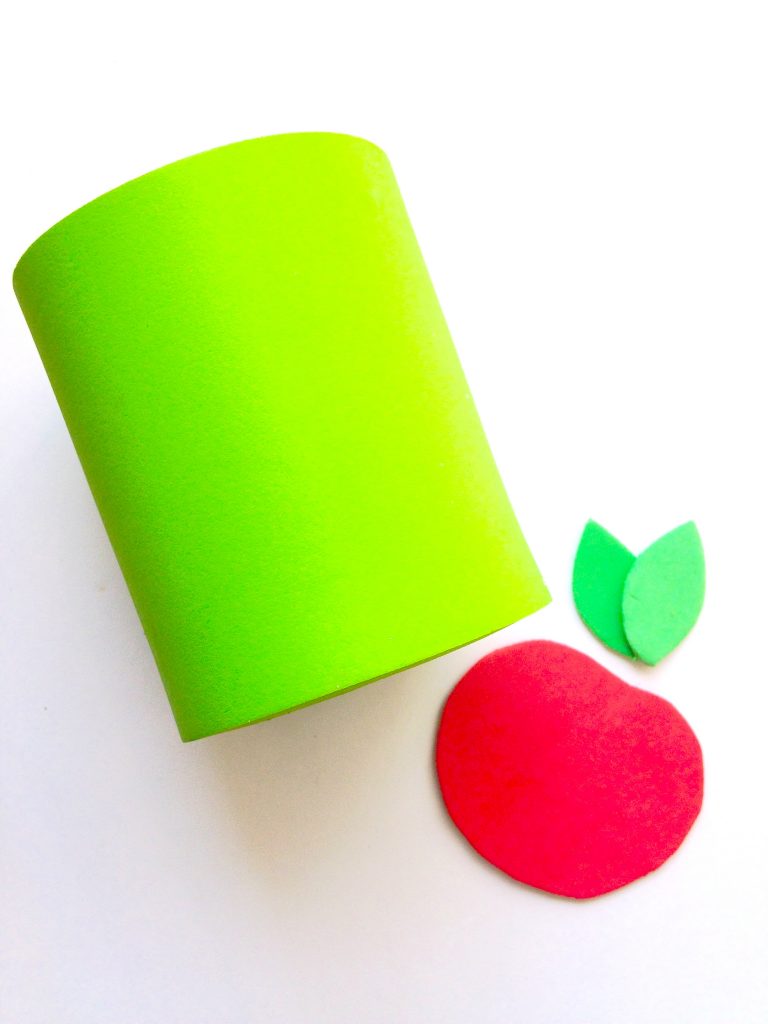 DIY Koozie Directions;
1. Begin by cutting the apple shape out of the red foam. A simple circle is just fine. Or, opt for a heart shape with a flat bottom for a more realistic apple shape.
2. Snip out a few leaves from the green foam. Two seems to be the perfect number.
3. You can now assemble the apple shape on your koozie. Add some glue to the back of the shapes and press them to the center of the koozie. Hold in place until secure.
4. If you wish, you can snip out the teacher's name from the craft foam and adhere that to the koozie as well.
Here are some other fabulous DIY Teacher Gift Ideas:
Movie Night Redbox Gift Basket (our most popular!)
DIY Personalized Pencil Holder (our next most popular!)
25 Homemade Frugal Teacher Gift Ideas
10 MORE DIY Teacher Gift Ideas  
No SEW Coffee Mug Sleeve
Upcycled Organizer Caddy
DIY Designer Clipboards
Spa Gift Basket Idea
DIY Chalkboard Frame Plaque
Clocks for Teachers