DIY Pool Noodle Stamps – Fine Motor Skills Preschool Activity
This post may contain affiliate links, view our disclosure policy for details.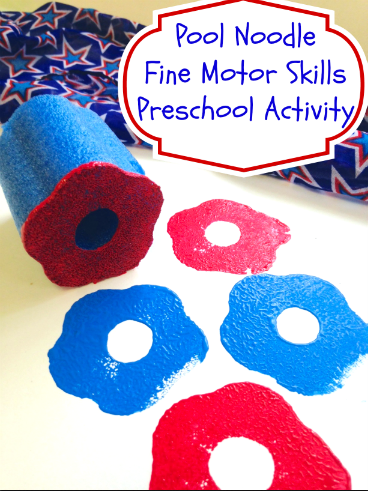 Are you looking for a unique way to put those old (or new!) pool noodles to use? Take a look at these easy and super inexpensive pool noodle stamps, perfect for adding some fun to a hot summer day. You can make your own pool noodle stamps in just minutes, and when you are done your children or daycare camp can enjoy hours of hands on fun. Here is how you can get started crafting your own.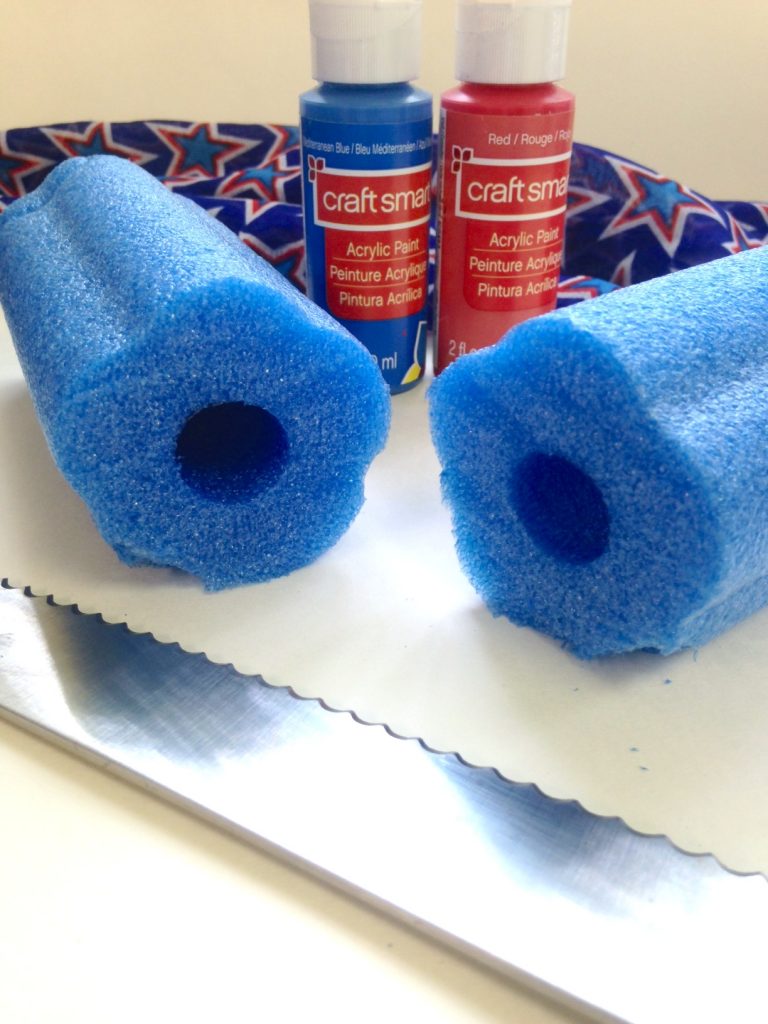 Supplies needed:
Serrated knife
Pool noodles (look for round and star shaped)
Assorted craft paints
Paper
Paper towels
Paper plates
TIP: BY using both round and star/floral shaped pool noodles you can achieve a variety of shapes when stamping! Most dollar stores sell both varieties.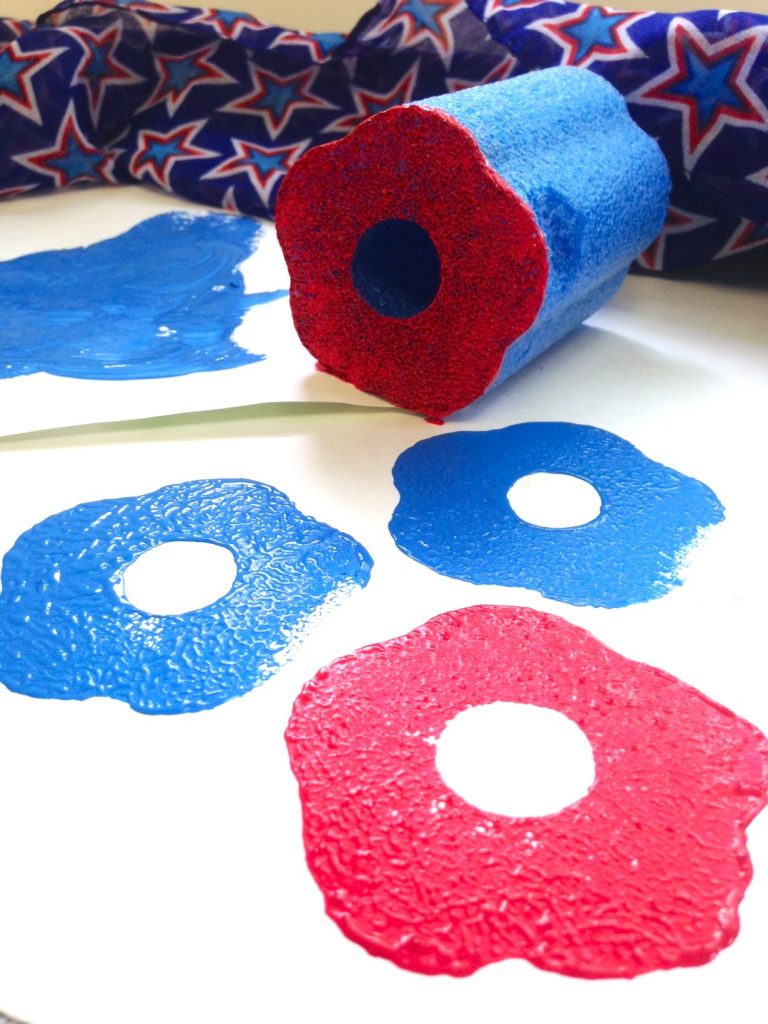 Directions:
1. Begin by cutting your pool noodles into 2 inch thick cuts. Use a serrated knife for this step as it makes cutting the noodle easier. For younger children, you can make the cuts bigger so they are easier for them to hold.
2. Place some craft paint on scrap paper or on paper plates. To use the stamps, simply dip them into the paint so the surface is covered.
3. Blot the stamp on some paper towel to remove any extra paint.
4. Press the stamp to the paper and press firmly. Remove carefully and see your design!
See how easy it can be to make your own pool noodle stamps? You can create all sorts of designs and stamp away for hours. This is a fantastic fine motor skills for your preschoolers that they can easily grasp.  When done, you can rinse your pool noodle stamps in water and dish soap and use them again. There is no need to toss them away.
Enjoy some summertime stamping fun when you give these easy pool noodle stamps a try! They are a great way to keep kids busy during the long summer months. Check out some of our other Pool Noodle activities below: