DIY No Sew Coffee Mug Sleeve Teacher Gift
This post may contain affiliate links, view our disclosure policy for details.
This is a FANTASTIC homemade gift that your kids can create almost entirely on their own with just a little bit of adult direction (depending on their age of course). You can look for a coffee travel mug or container at your local Dollar Tree or any other retailer that you want to shop at. Then grab your supplies, your kids, and let them make their teachers a thoughtful gift – with NO sewing involved!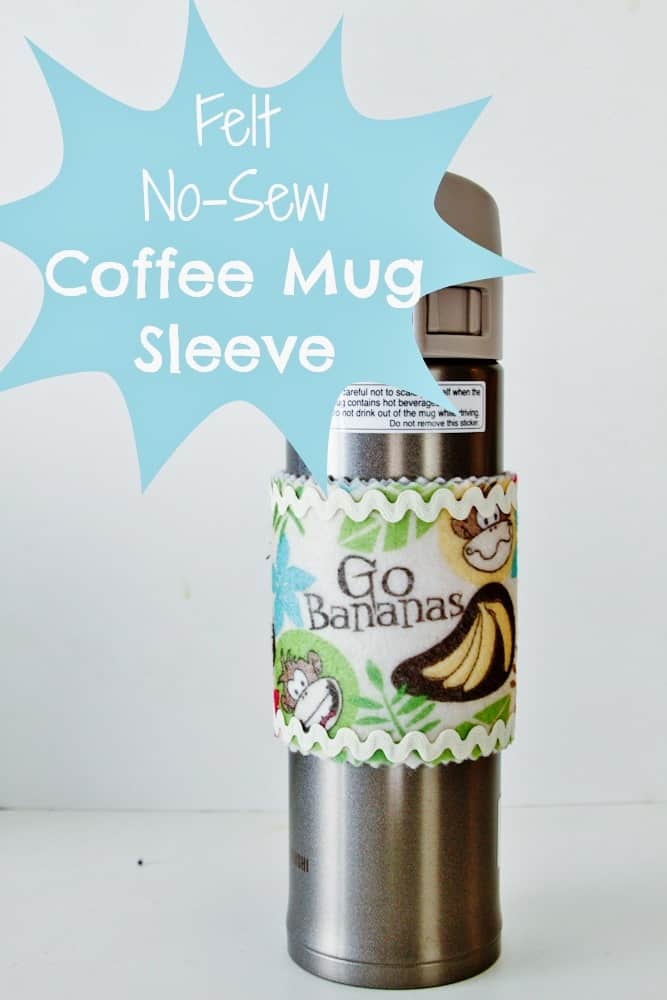 Supplies Needed: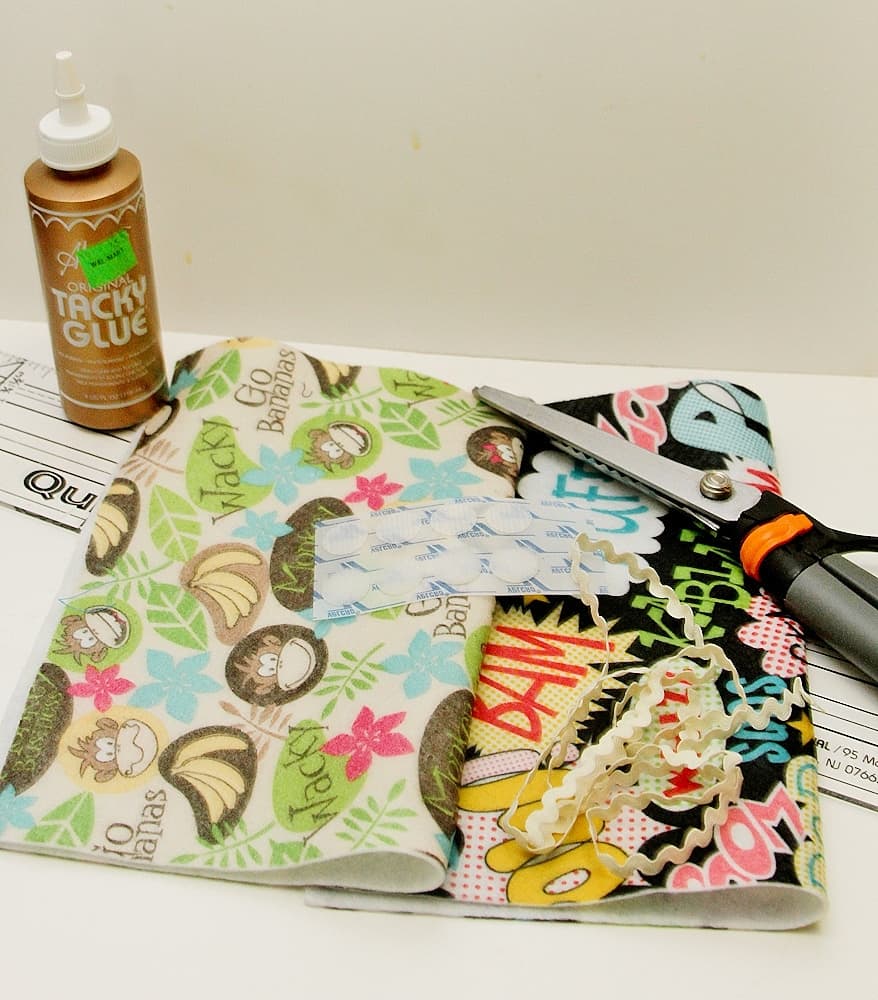 Monkey printed felt (or any other designed felt that you want to use!)
Cream colored rik rak (the squiggly decorative fabric)
Circle self adhesive Velcro
Tacky glue
Pinking shears
DIRECTIONS: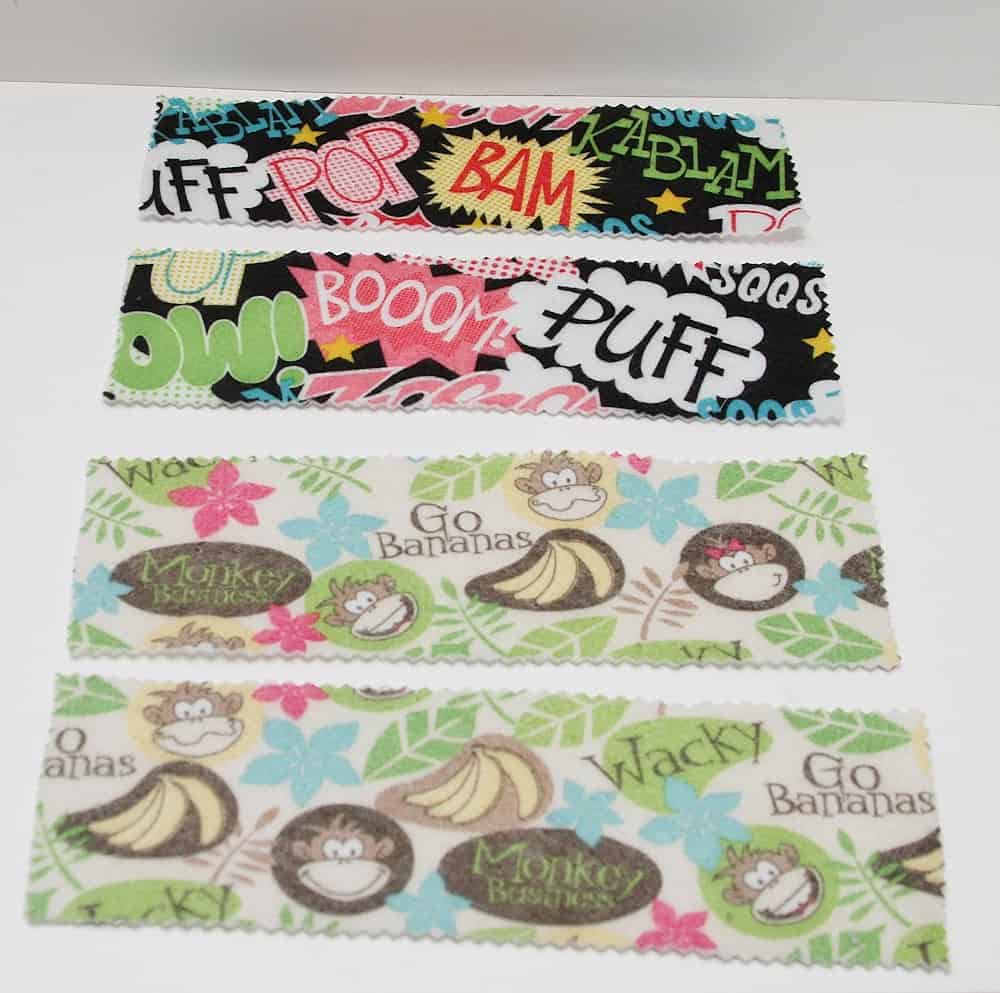 Step 1. Cut 2 pieces of felt 3×9 with pinking shears. Double check the size against the coffee mug or container that you are using to make sure it will fit properly!
Step 2. Glue rik rak length of top and bottom of one piece of felt. Let dry completely.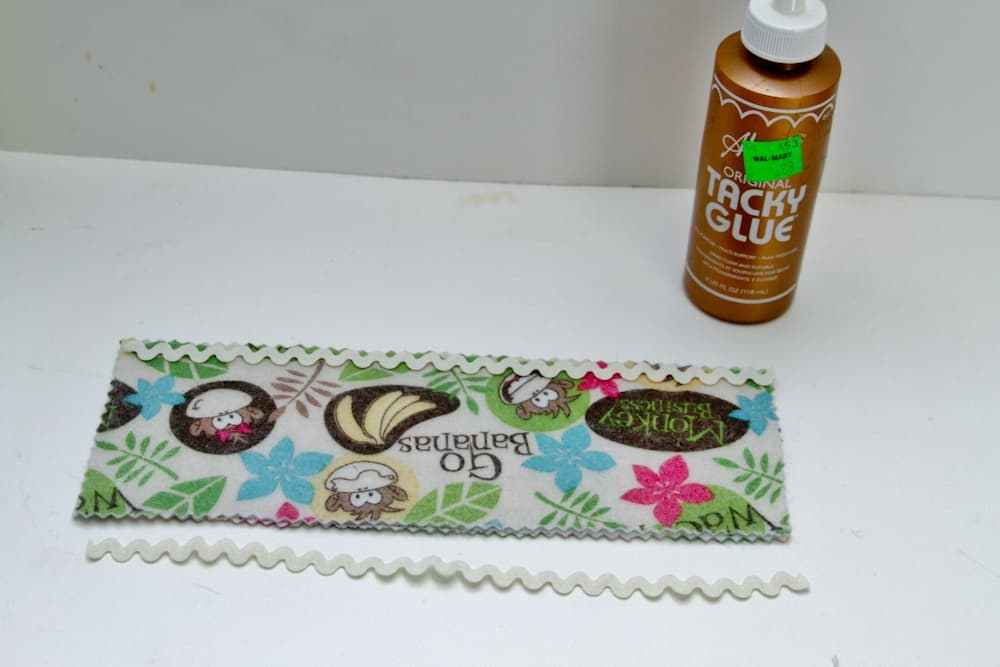 Step 3. Glue the two pieces of felt together so that the print is facing out on both sides. Let dry completely.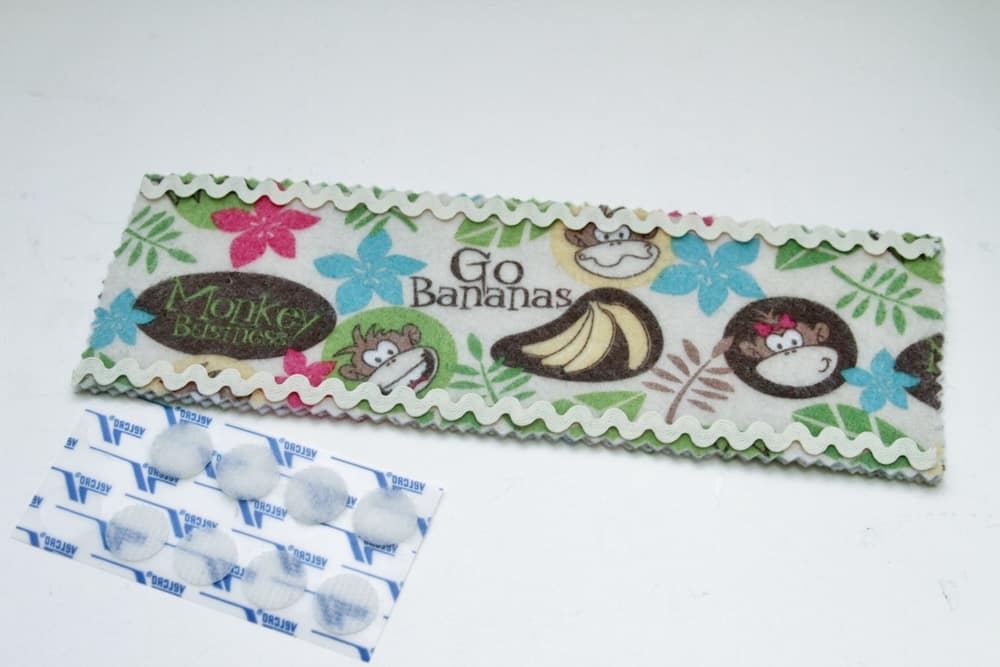 Step 4. Attach a Velcro circle to the front left side edge. Glue the coordinating Velcro piece to the inside right edge. Again, make sure that it fits snugly onto your coffee mug for your teacher!
 There you have it! A ready made handmade from YOUR kids gift for their teacher! It doesn't take long at all to make and can really turn out superb! If you really want to go the extra mile you can stuff the coffee mug with sample coffee bags, a coffee shop gift card, k-cups (if you know your teacher uses a Keurig), chocolate candies, or other thoughtful gifts.