Delicious Peppermint Chocolate Bark Holiday Treat
This post may contain affiliate links, view our disclosure policy for details.
During the holidays I try and get creative (especially when it comes to teacher and staff gifts!) and make my own holiday gifts to help stretch our budget – OH YUMNESS!  I made the most delicious (and EASY) chocolate peppermint bark which only takes a few ingredients to make! These make amazing and tasty gifts for teachers and students. Not to mention that you can whip this up super fast and save yourself some time during the holiday rush!
Check out how SIMPLE it is!
Materials Needed:
1.5 cups Chocolate Chips
1/2 tsp. Canola Oil
1.5 cups White Chocolate Chips
1 tsp. Canola Oil
Peppermint Candies, crushed
Peppermint Chocolate Bark Recipe: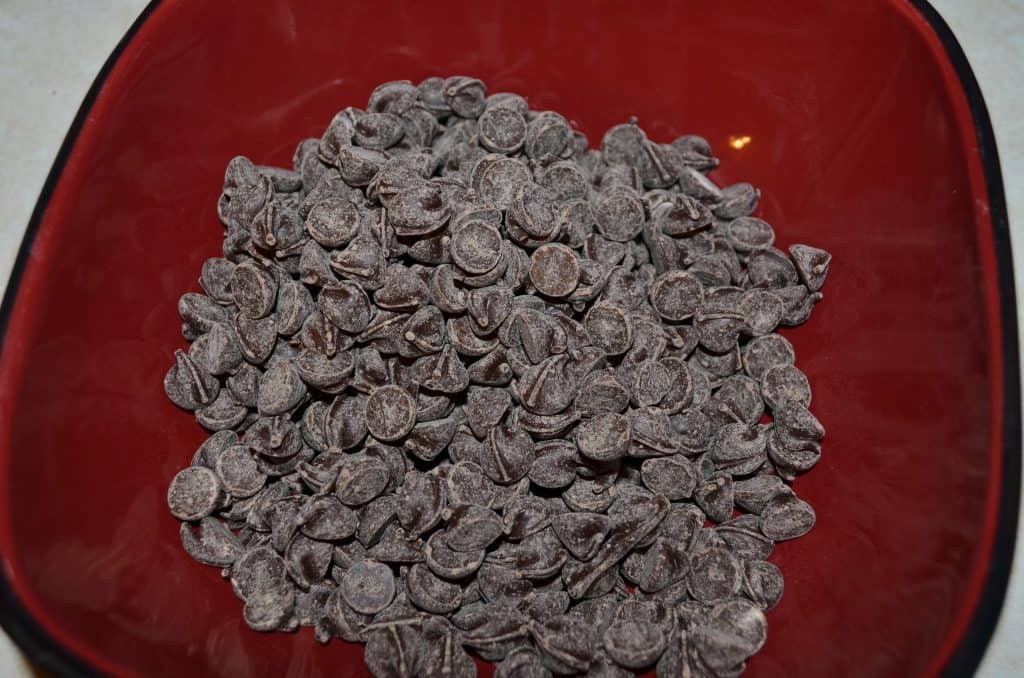 First you melt 1 1/2 cups of semi-sweet chocolate chips.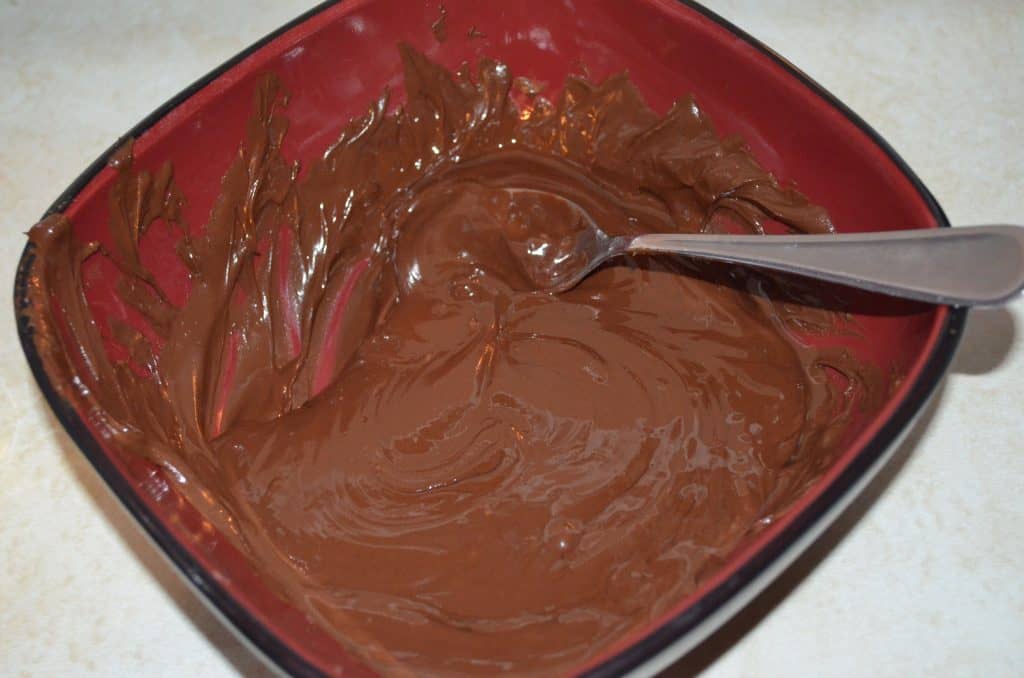 2. Once it it melted add 1/2 tsp. of oil and stir it up!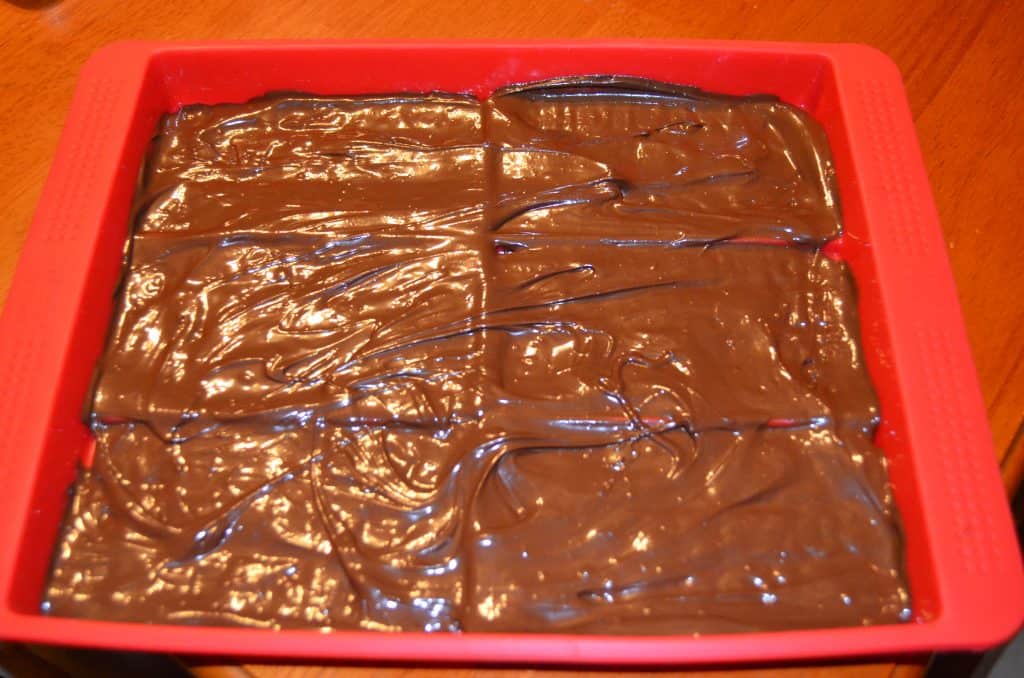 3. Then pour it into your favorite silicone mold (we used this festive holiday silicone mold)! You'll do the SAME exact steps again but with white chocolate (1 1/2 c. white chocolate chips melted with 1 tsp. oil).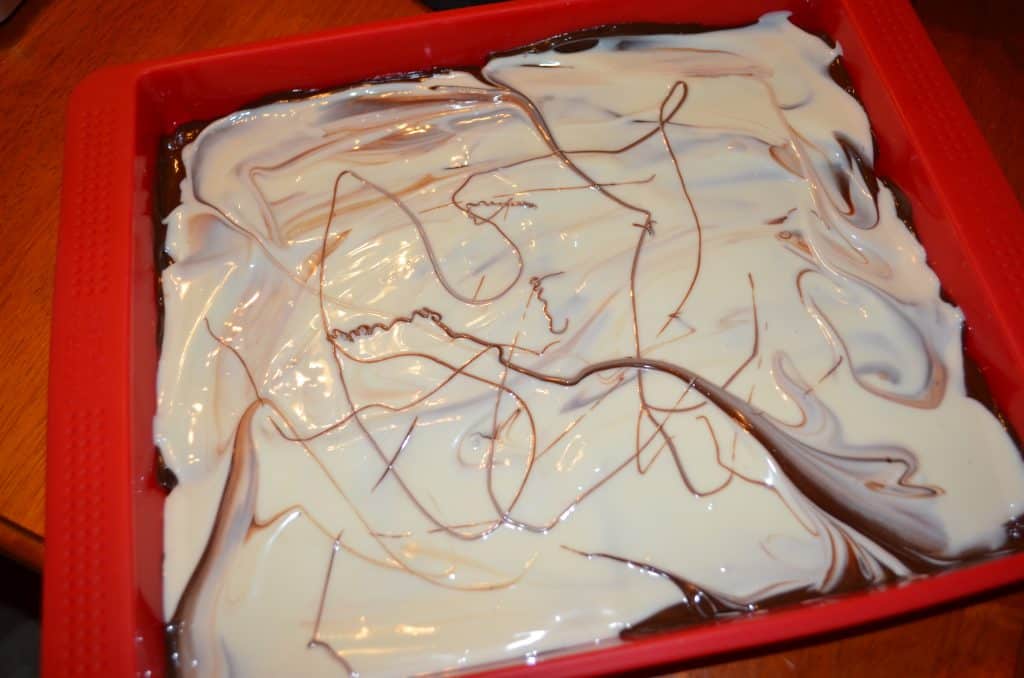 4. Pour the white chocolate over the semi-sweet chocolate after it's melted and you can use the end of your spoon or a fork to swirl it around a bit like I did.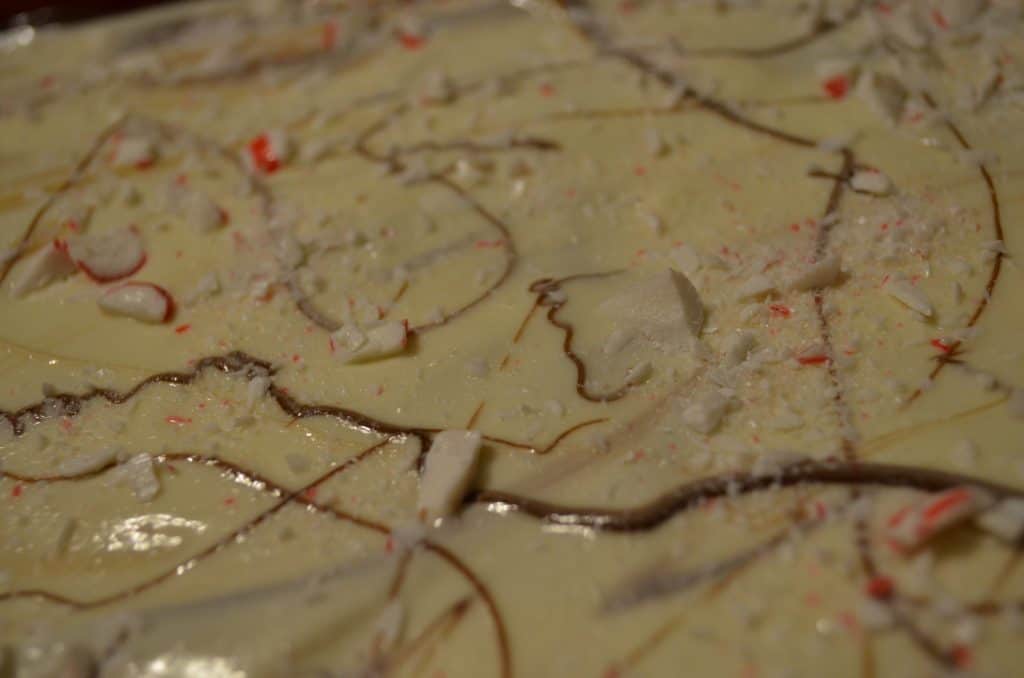 5. Then I crushed up peppermints (you can use candy canes too!) and sprinkled it on top then popped the whole thing into my freezer overnight.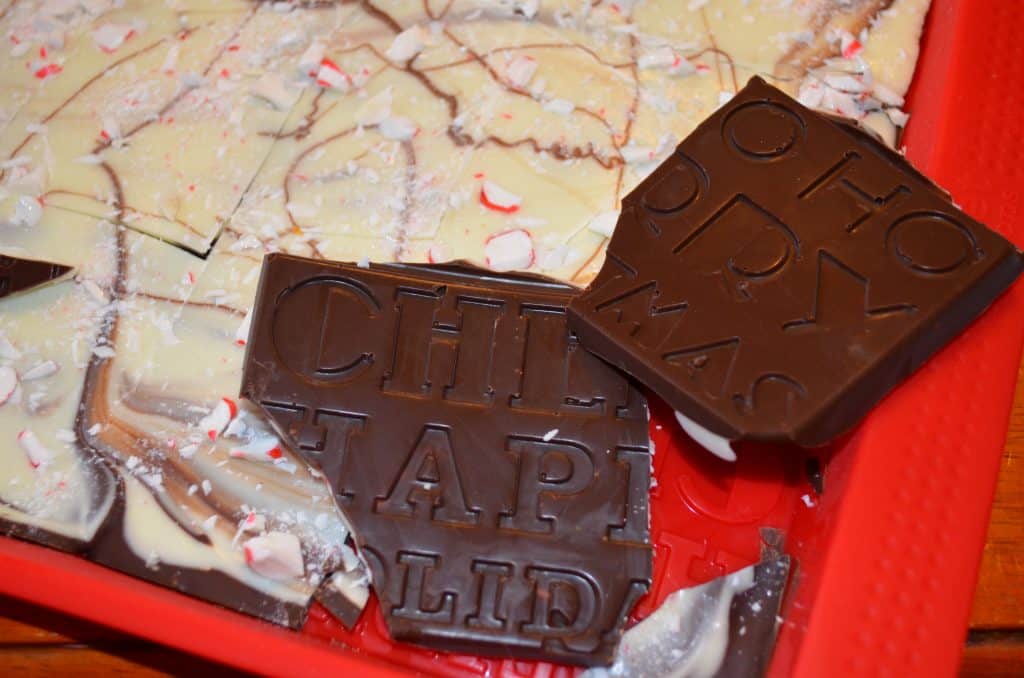 6. The next morning I pulled it out and it was SO easy to pull the chunks right out of the silicone mold. It didn't stick at all. Plus you clearly see the holiday words and letters on the chocolate side which really made it look nice.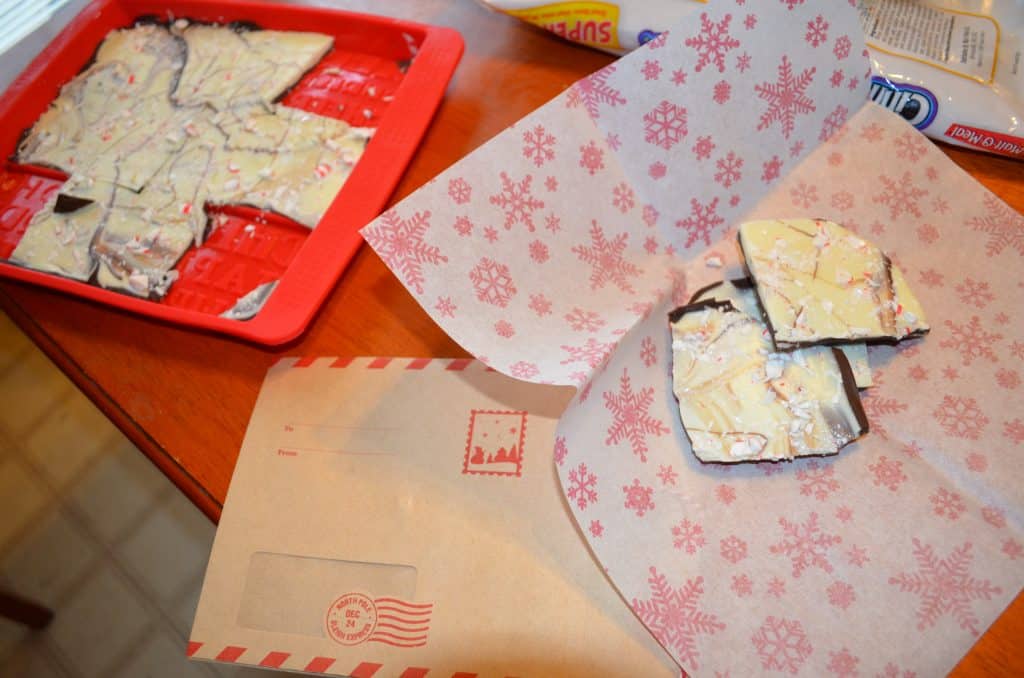 I placed the pieces of peppermint chocolate bark directly onto holiday parchment paper and wrapped it up for a sweet gift! Then we slipped it inside baking treat envelopes which are adorable and perfect for teachers gifts! It's very budget friendly so you can make quite a bit of bark even with the fancy holiday paper and pass it out to all of the staff / teachers that your children come in contact with!
Other Holiday Treat Recipes:
Creamy Candy Melts
Creamy Pecan Clusters
English Toffee Melt